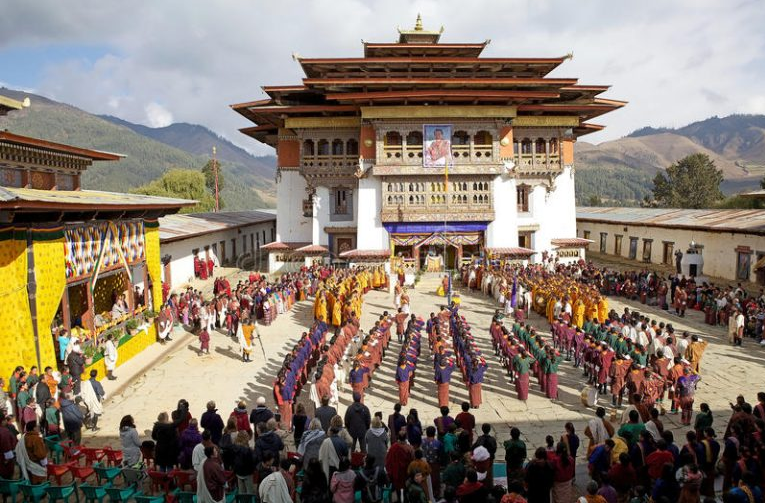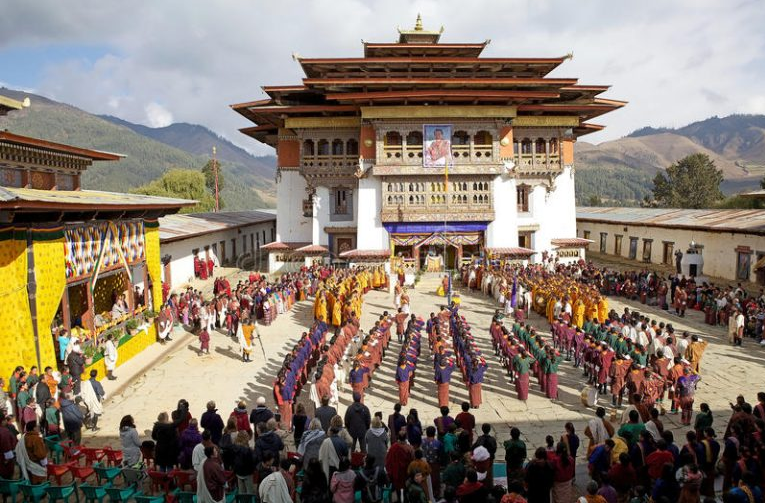 "If you want to get the best experience then Bhutan is the right place for you to travel to."
Exploring the last Himalayan kingdom!!
Bhutan is the last Himalayan kingdom which is shrouded in amazing snow-clad mountains and shadowy forests. It creates one of the best picturesque landscapes.
But that is not all; the best thing about Bhutan is that it is the only country which is carbon-free. Apart from this, Bhutan is a place where traditional Buddhist culture meets the majestic fortress-like Dzongs and monasteries. Hence it clearly defines to be the most magical and mystical place to be.
"But the most common question often asked is, which are the must-visit sights to see in Bhutan."
So, let us take you for a Bhutan tour with a reliable car rental service so as not to miss out the cultural and scenic attractions of Bhutan.
What to see in Bhutan!!
Only listening to stories by sitting at home is not enough, traveling is the best part of experiencing it.
1.Trek to the Tiger's Nest Monastery!!
Tiger's Nest Monastery, Paro Valley, Bhutan pic.twitter.com/cjHknEF8n5
— js lee (@New_paradigm) December 11, 2018
Perched dramatically on a cliff above the Paro Valley, Tiger's Nest Monastery is the undoubtedly the prime attraction of Bhutan. It has a genuine unique factor. The exciting legend and the steep 1-hour climb with great views of the monastery from distant are unexplainable.
Opening hours: October-March 8 am-1 pm and 2 pm-5 pm from October-March
8 am-1 pm and 2 pm-6 pm from April-September
Duration of this tour:2-3hrs
2.Sit and enjoy the colorful Tshechu Festival!!
This is a photo from Gangtey Tshechu festival. #Bhutan #Tshechufestival pic.twitter.com/a6m6woefZO
— Gangtey Lodge Bhutan (@GangteyLodge) December 12, 2018
Want to know what the Bhutanese people love? It is the festivals of Bhutan. Tshechus are held throughout the country each year. These festivals attract large crowds of locals and visitors. Festivals are vibrant and with music and colorful costumes.
This will let you see the best of Bhutan!
3. Treat your eyes with Punakha Dzong!!
Nearly 400yrs old, the "palace of great happiness" is the 2nd oldest + 2nd largest palace in #Bhutan
???? Punakha Dzong #travel #travelphotography #ttot pic.twitter.com/mYDLfYBUMp
— Derek Freal (@the_HoliDaze) July 28, 2018
In this unique land of Dzongs, Punakha Dzong is the most significant one. The meeting of the two rivers with the beautiful Bhutanese architecture of the Dzong makes it a marvelous photogenic destination.
Visiting inside the Dzong will also give you an insight into Bhutanese culture!
4. Enjoy serenity at the Haa Valley!!
A walk upstream from Haa Valley. The sounds of the stream, occasional rain, and the slippe… https://t.co/t0b12LUOYZ pic.twitter.com/qmRys0KAIh
— Joel Suganth (@joelsuganth) July 21, 2016
"If you love valleys then Haa valley will surely make you fall in love with its beauty."
Crossing the Cheli La Pass to the southwest of Paro will guide you to the beautiful Haa Valley. Along with some lovely walks in the countryside, this valley will let you see the villages, towns, and an old town to explore.
5. Entertain yourself with Archery!!
Try your hand at archery, Bhutan's national sport and is played practically all year in Bhutan.
Learn more about this sport here: https://t.co/AHPsWh6ESt#bhutan #bhutanpelyab #travel #travelbhutan #bhutansport pic.twitter.com/sgWtZ5XrpT
— Bhutan Pelyab Tours (@bhutantourplan) October 20, 2018
Watching the national sport is a treat and exciting too. Unlike the regular archery game, Bhutan's archery is entirely different which includes singing and dancing. So try to watch out some of the archery sport on your visit to Bhutan.
you will also get Rental Car in Jaigaon For Bhutan, Sikkim, Darjeeling
6. Gaze at the black-necked cranes at Gangtey Valley!!
What a beautiful black necked crane!
After few kilometers walking from the impressive Gangtey monastery and through the beautiful forests, you are rewarded with a stunning and breathtaking views of #Phobjikha valley and see majestic black necked cranes. https://t.co/8QeTIKQu5c pic.twitter.com/uTF0Hz3rwC
— Bhutan Pelyab Tours (@bhutantourplan) December 13, 2017
An unspoiled, broad glacial valley, Gangtey is most popularly known for the Black-necked cranes that stay there. You can also watch a festival celebrated in honor of the necked cranes. It is also a great place to enjoy a walk and stay in a village homestay to enjoy the traditional Bhutanese lifestyle.
Festival date:11 November 2019
If you love exploring new things then visit Bhutan but plan your vacation well enough so as not to miss out any destination here.