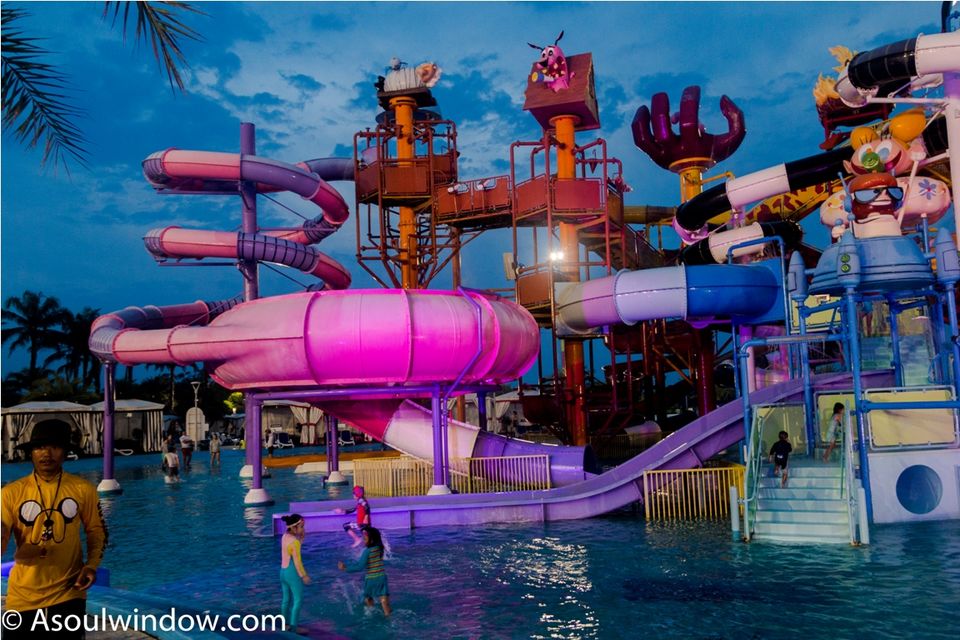 Did you know that the world's first and biggest Cartoon Network themed water park is in Thailand? I had no idea till I visited it myself. It is till date the world's only Cartoon Network themed water park. It is a perfect family holiday destination. Just 20 minutes away from Pattaya, it is easily accessible and is a favourite amongst locals and foreigner tourists alike. And before I forget, they have free wi-fi!
Ideal for:
Of course, the kids love it but it is equally loved by adults. The rides and activities offered here make it a great day long vacation. There is never a dull moment here. There is so much to do that you and your friends and family will be engaged all day.
The grand welcome:
As soon as I and my friends entered the water park, we huddled in a semi circle near the stage. What followed was a mind blowing performance by young boys and girls. The performance included 20 minutes of jaw dropping acrobatics, playing with fire and dances. The show left us agape mouthed and left us begging for more. These shows are performed at regular interval at no extra cost. The Polynesian fire show happens every day at 6 p.m.
You can even party with the characters from Ice King, Princess Bubblegum, Marceline, the Land of Ooo, and BMO etc.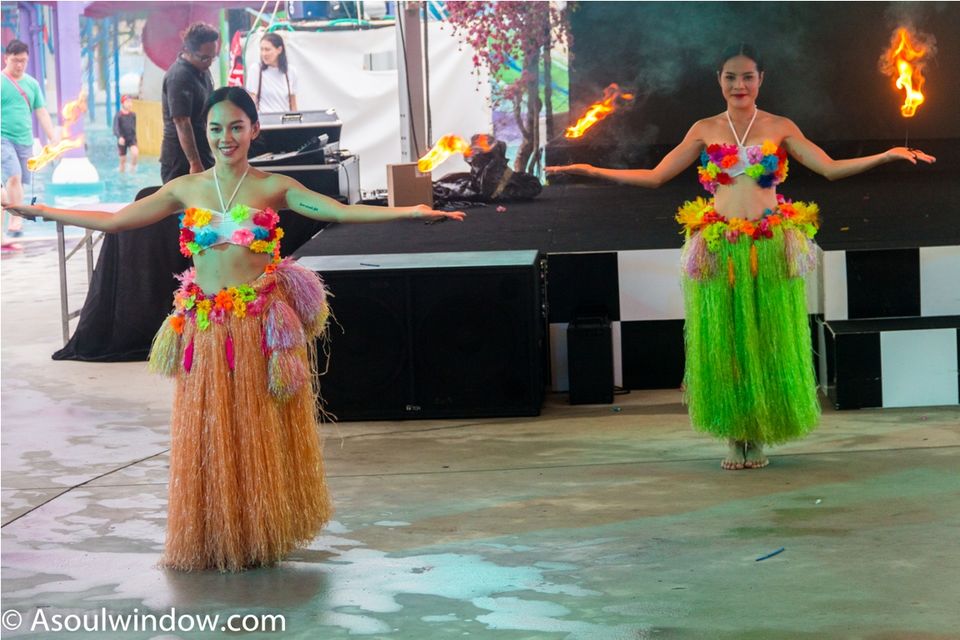 The other shows which you can enjoy here are listed below:
You can catch these sows at Toon Square at below mentioned time. So, plan well in advance if you don't want to miss it.
Show Start End
Powerpuff girls show 13:00 13:20
Activity in the Square 13:00 13:40
Johnny Bravo Bollywood Show 14:00 14:20
Activity in the Square 15:00 15:40
We Bear Bears Show 16:20 16:40
Mascot Parade 17:00 17:20
Polynesian Fire Show 18:00 18:20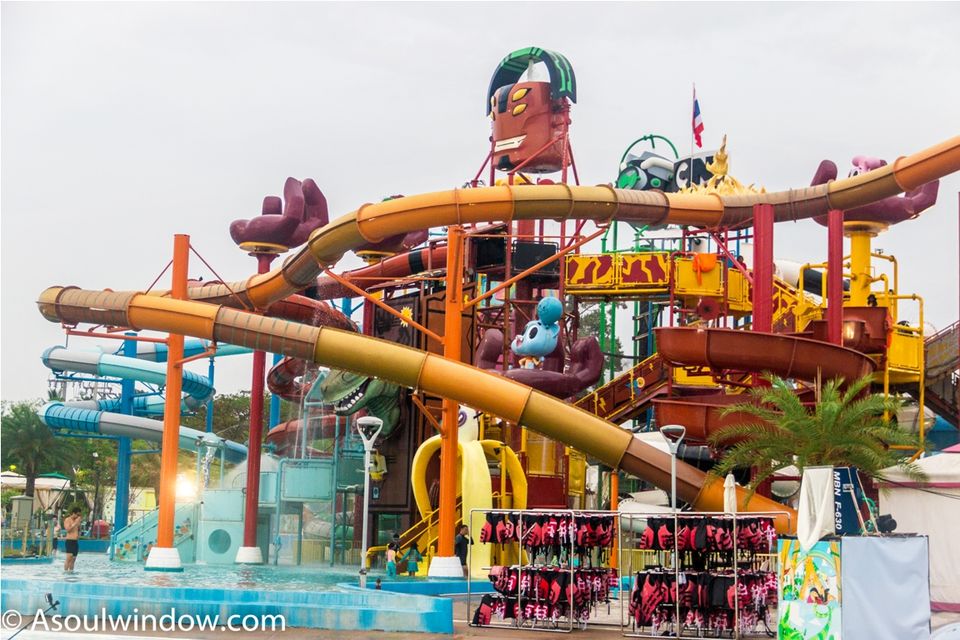 The exciting rides and attractions:
There are many world class rides which you can enjoy here. Some of the exciting rides here are:
Cartoonival: Have fun with Princess Rainicorn, Powerpuff girls and many more in this zone.
The Omnitrix: One of the biggest rides here. Expect loops, high drops, twists and turns. Not for the faint hearted!
Alien Attack: This ride will take you through 3 dark alien space shuttles.
Goop Loop: This is a 12 metre free fall into a 360 loop! Exciting, isn't it?
XLR8-TOR: It is a fast drop of 18m. It is also one of the steepest and tallest ride in all of Asia!
Intergalactic Racers: Dive on the Intergalactic Racers and compete with your buddy or may be your dad.
Humungaslide: The Humungousaur is waiting to devour you and
Banana Spin: You will fall and spin in rounds till you find yourself at the splash pool at the bottom!
Jake Jump: Go up and down on a curvy ride. Great fun, it is!
Rainfall Rainicorn: Expect sheer drops, sharp turns and a lot of excitement!
Riptide Rapids: This ride will take you through the water park. It passes through the Surf Arena of Cartoon Network Amazone, Omniverse Zoneand the Adventure Zone.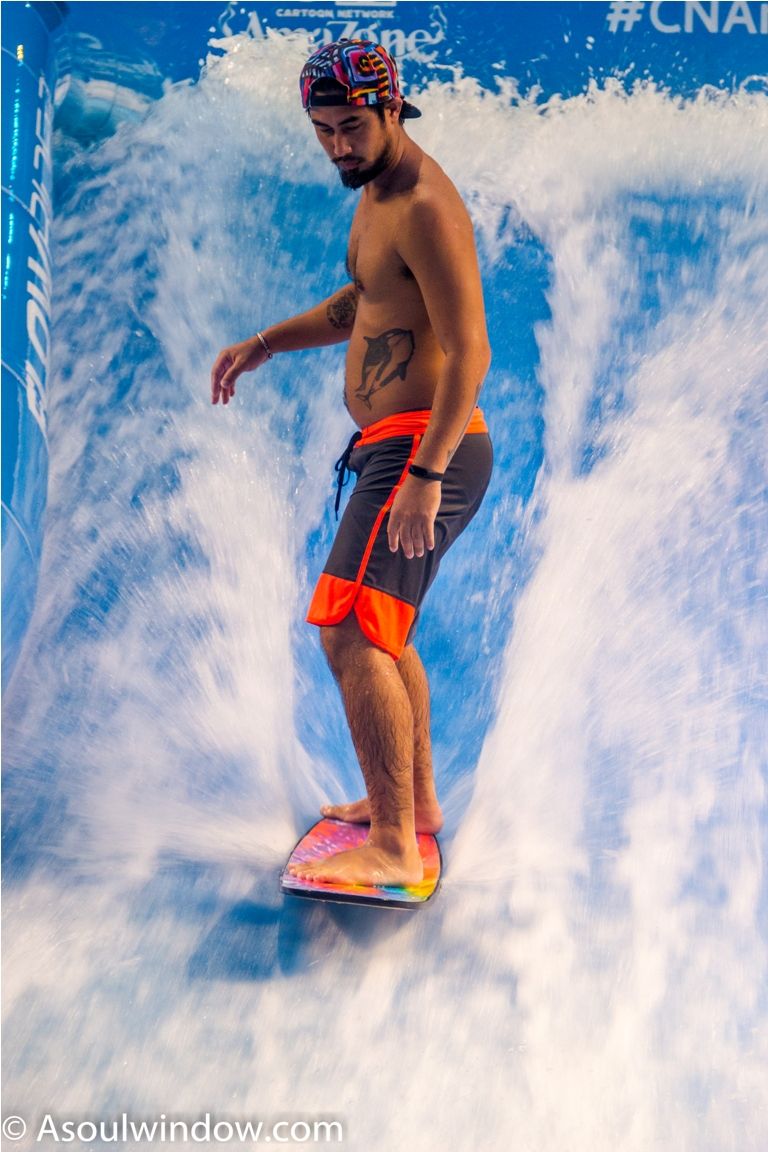 Surfers' corner: You can practice your surfing skills right here. This zone has water jets which give artificially produced waves as good as that of ocean.
The massive wave pool: In case you are done with the rides, and want to just chill but still want to be in touch with water area, this is for you! You can laze around in the tubes with your loved ones as it takes you up and down through the huge pool area. It is shallow at the shore and hence also safe for kids to play in; though supervision is advised. This is also the venue of the late night Cartoon Network Amazone Water Park events and concerts.
Food and Beverage:
Tiki Toon Bar and Grill:
Located strategically near the surf area, you can relax here over a drink or two and watch the surfers master their game.
Street Food: You can hog on Thai salads, tornado potato chips, grills and much more
Dexter's Ice Cream Lab: They serve an impressive variety of ice creams to beat the Thai humidity. They serve great frozen chocolate desserts, waffle towers and super sundaes. Salivating already?
Foodville: This is their largest food court. Wood fired pizza, burgers, pasta and Asian cuisine will spoil you for choice.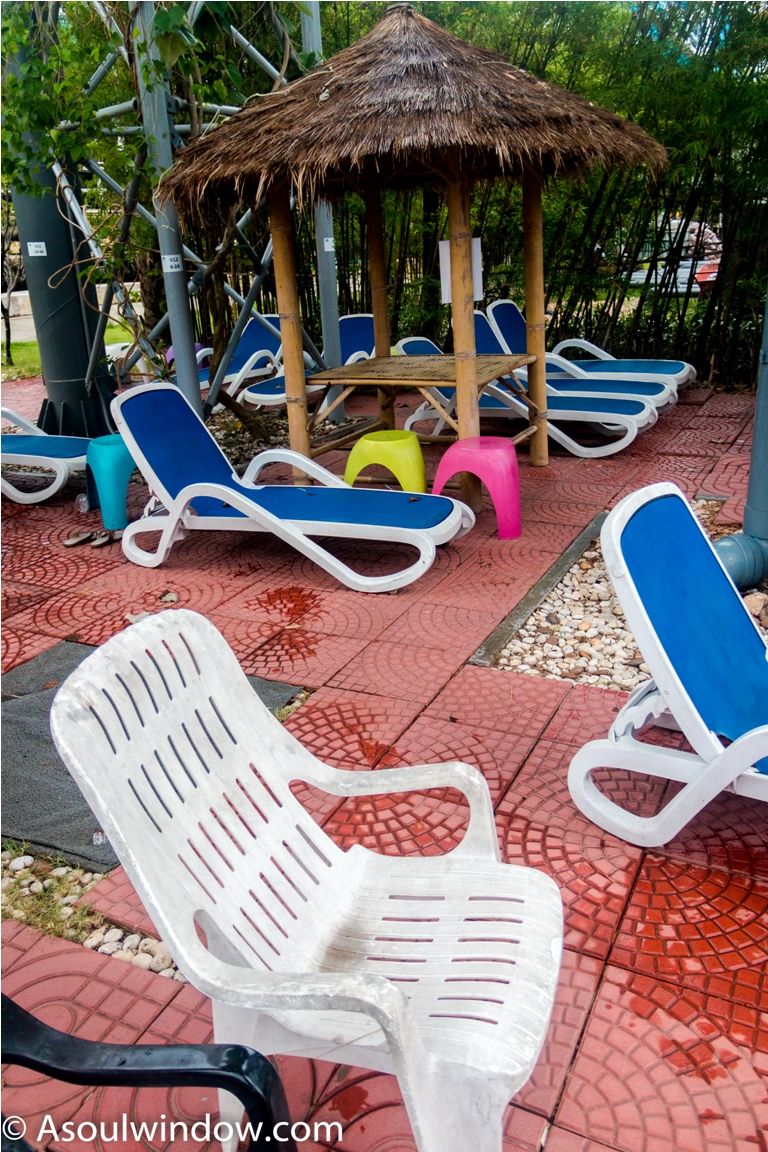 Other activities to do at Cartoon Network Amazone:
Cartoon Network Amazone Store: You can pick some souvenirs and Cartoon Network themed merchandise here.
Private Cabana: You can rent private cabanas, just in case you are craving for some silence or 'Me Time'.
Spa Go: You can indulge in herbal massages, foot massages or Thai massages while your loved ones refuse to come out of the water.
Getting there:
Cartoon Network Amazone is located very close to the bustling Pattaya. It is located on the scenic Eastern Seaboard of Bang Saray. It is sandwiched between the Sukhumvit Highway and a scenic stretch of the Na Jomtien / Bang Saray coastline. It is better to reach here by personal vehicle or hired taxi.It is just 20 minutes away from Pattaya, so in case you are a traveler, it is advised that you stay in Pattaya.
Frequent searches leading to this page:-
Thailand tourism honeymoon packages from India, Thailand tourism cost, Thailand holiday packages for family, Thailand tour packages from Delhi