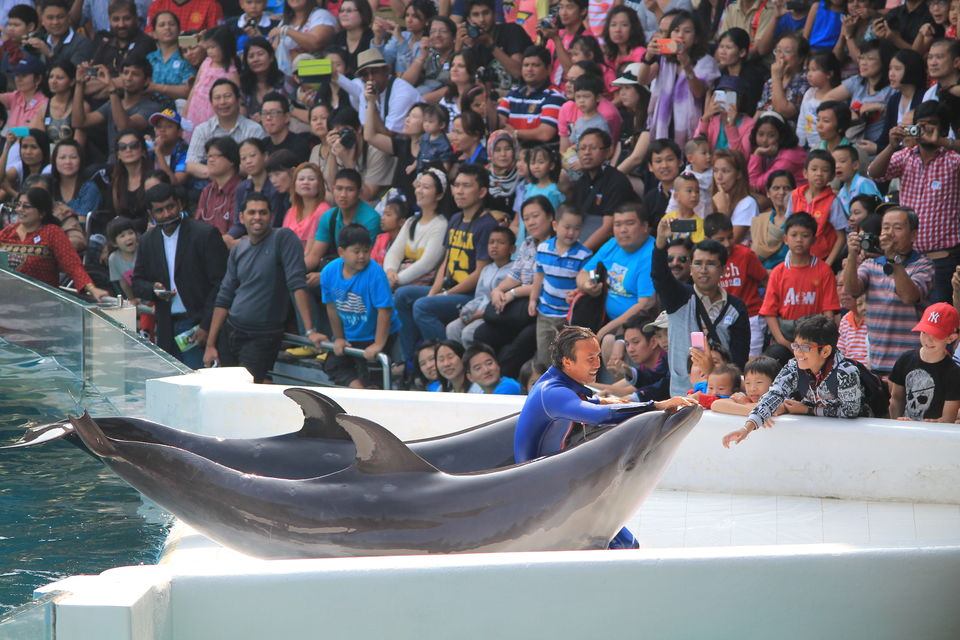 Picture Thailand and the first thing that comes to mind are massages, spas, cabarets, bars, pubs, nightlife, etc., not really places you can take your kids to. Hence we were skeptical taking a six-year-old along on our first trip abroad which happened to be Thailand, but we were pleasantly surprised by the array of options the country threw up.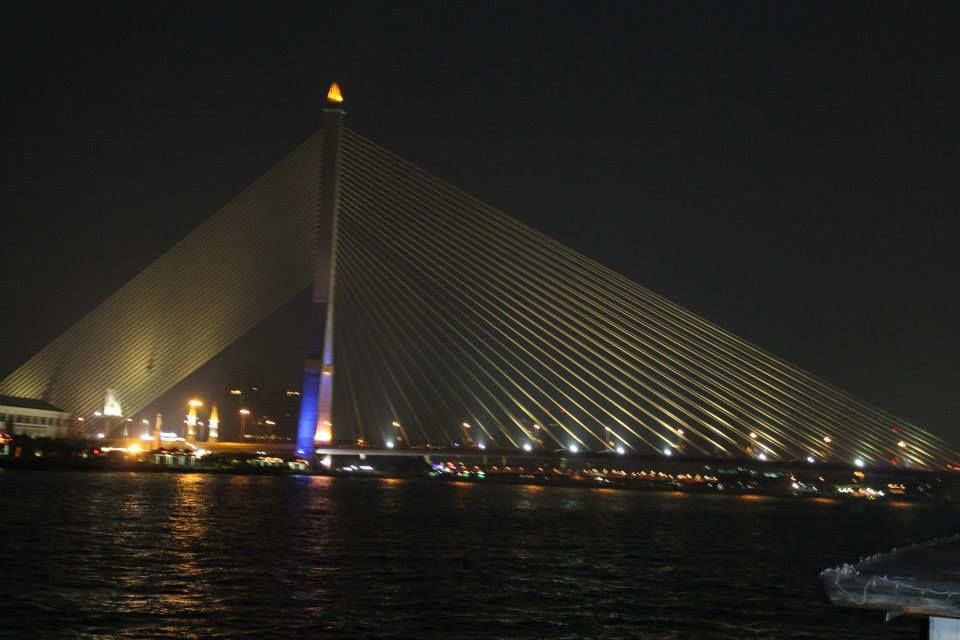 Travel in and around Bangkok, avoid the heavy traffic in the city by opting for the ferry service via the Chao Phraya river, not only are the views breathtaking but it is easy on the pocket and your child won't get bored.
China Town, Bangkok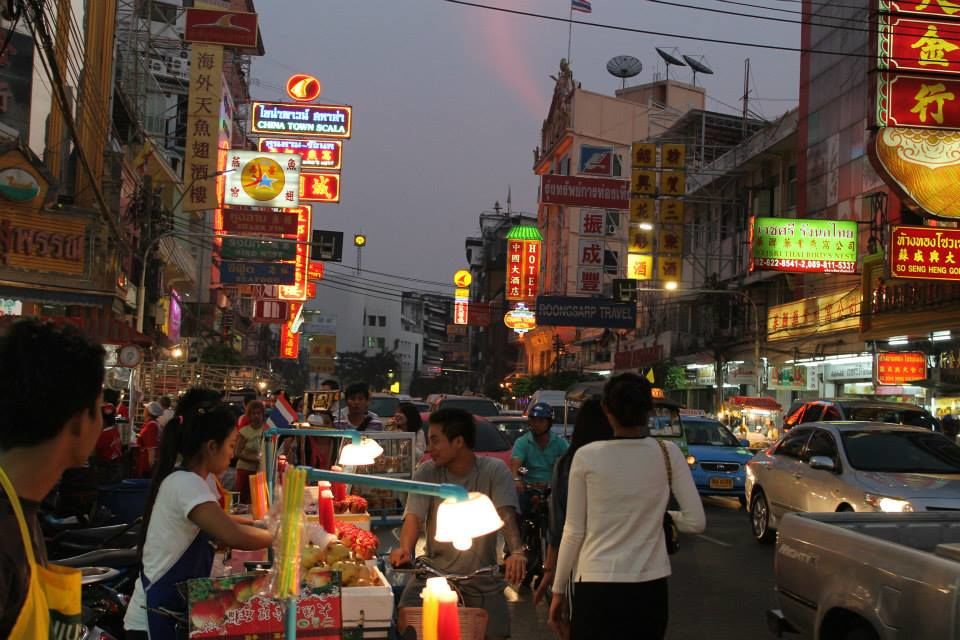 Visit China Town. The bright neon lights, the innumerable shops, the roadside eateries, the crowded streets, it is an experience by itself.
Golden Buddha Temple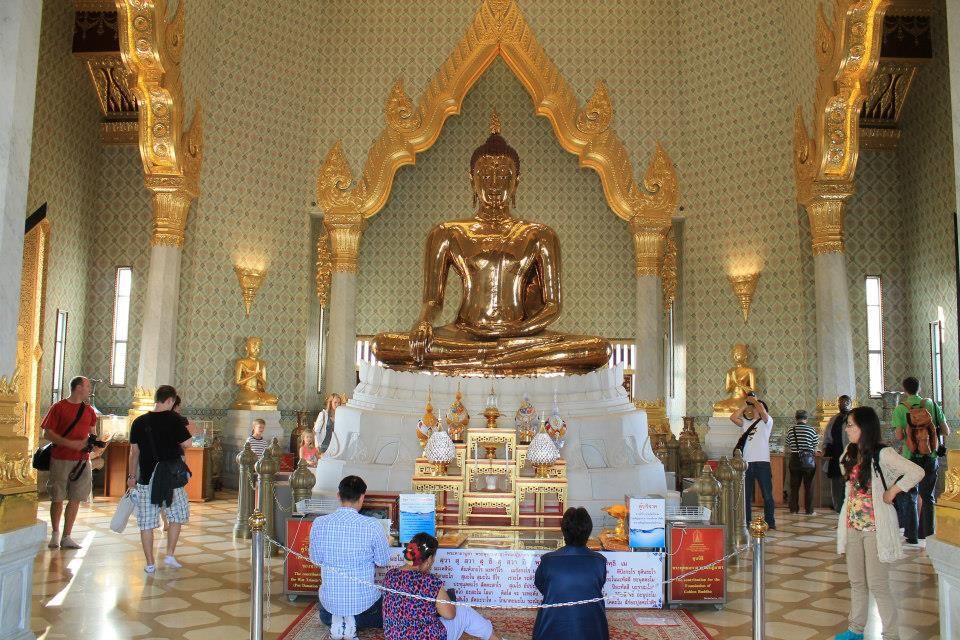 If you still have time, visit the Golden Buddha Temple for its unique beauty and tranquility.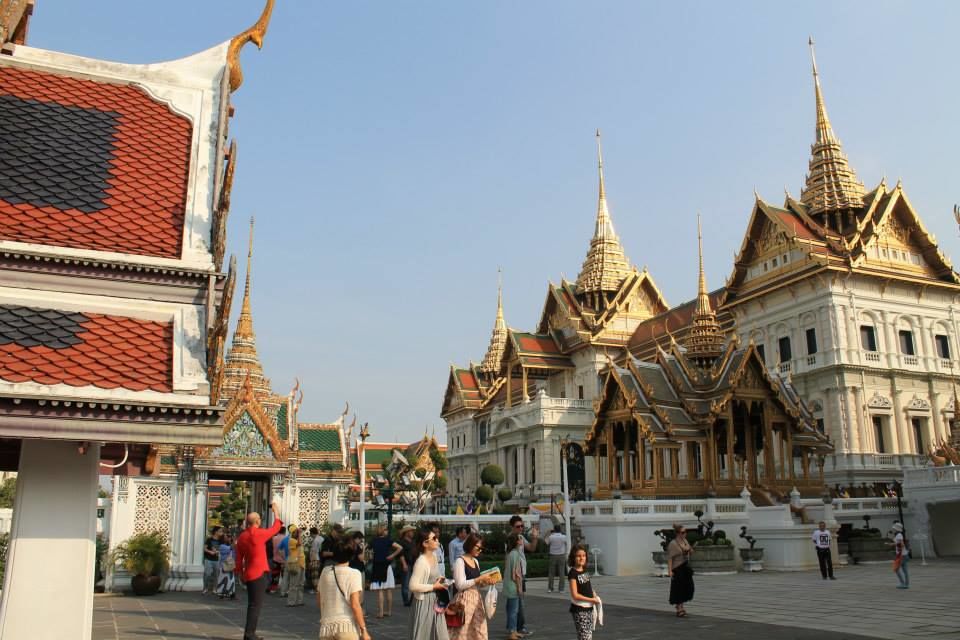 Exquisite for its architecture, The Grand Palace is a must-see for tourists.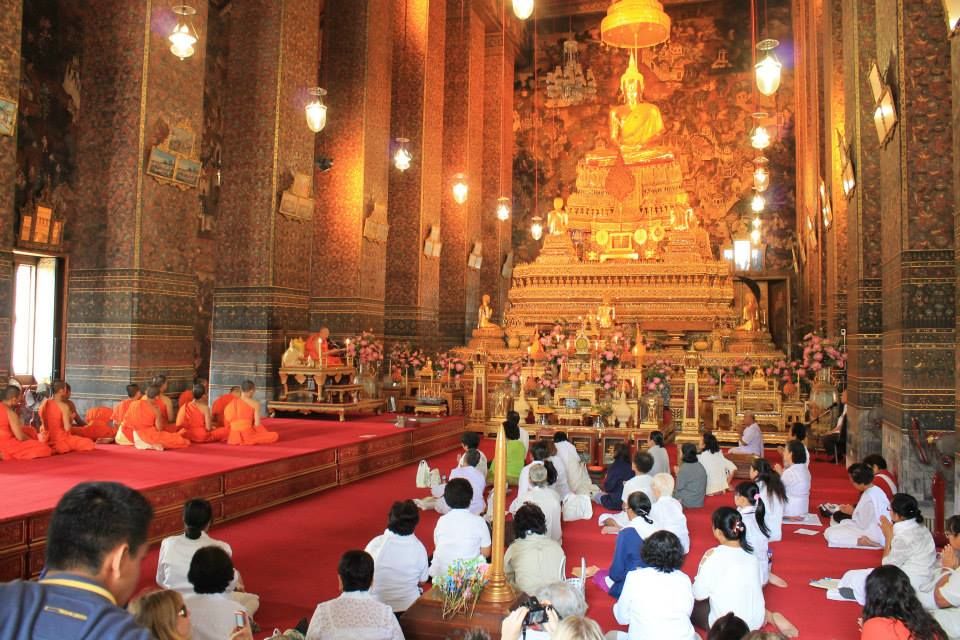 This is a Buddha temple within the Grand Palace complex.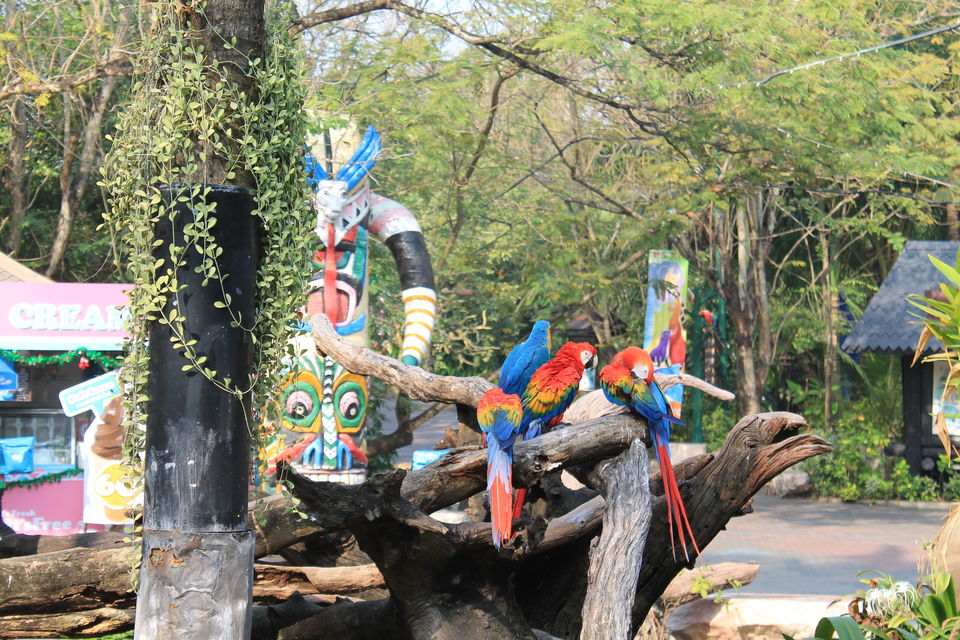 Keep a day aside for the trip to Safari World. It is vast and there is not a single show you'll want to miss.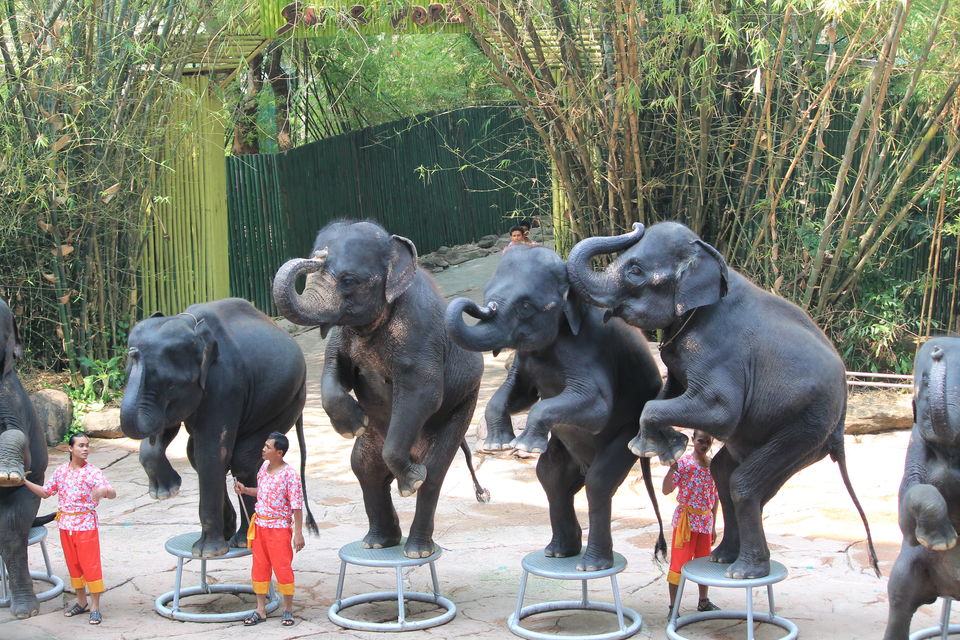 The orangutan show, the elephant show, the cowboy show, the stunt show....kids will not want to leave Safari World.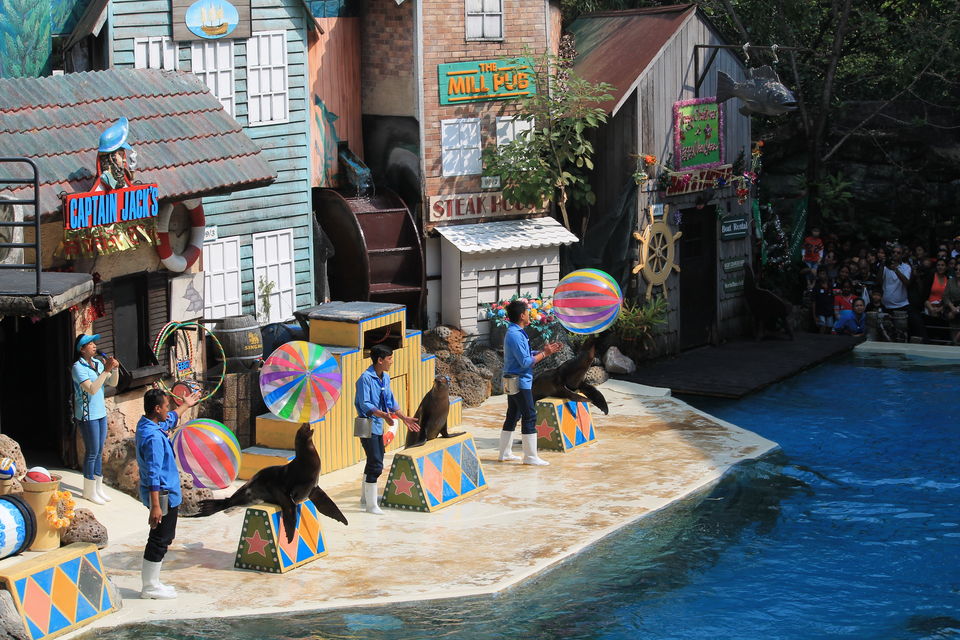 The seal show in the Marine Park in Safari World.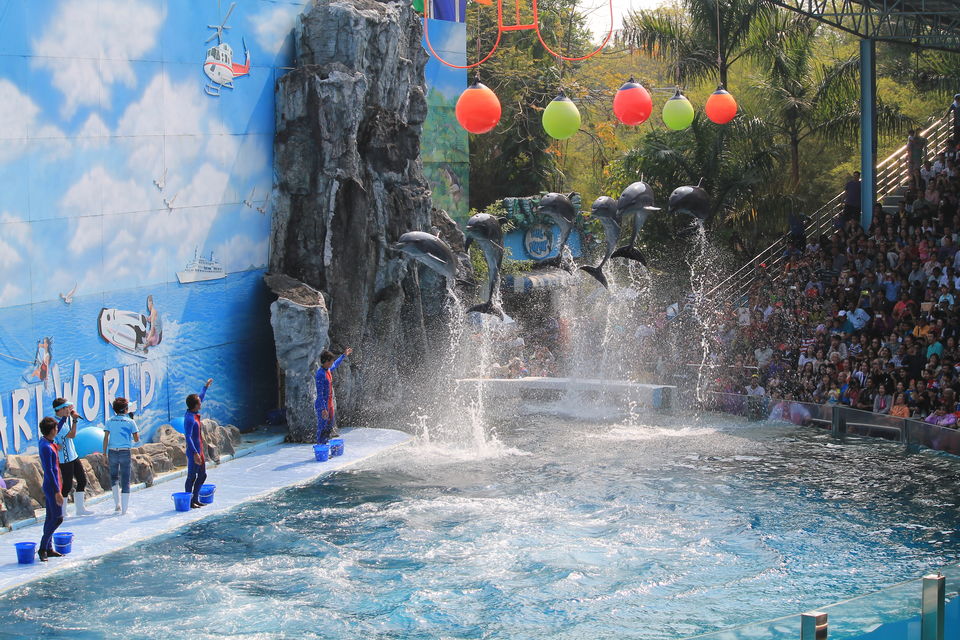 You just can't have enough of this dolphin show.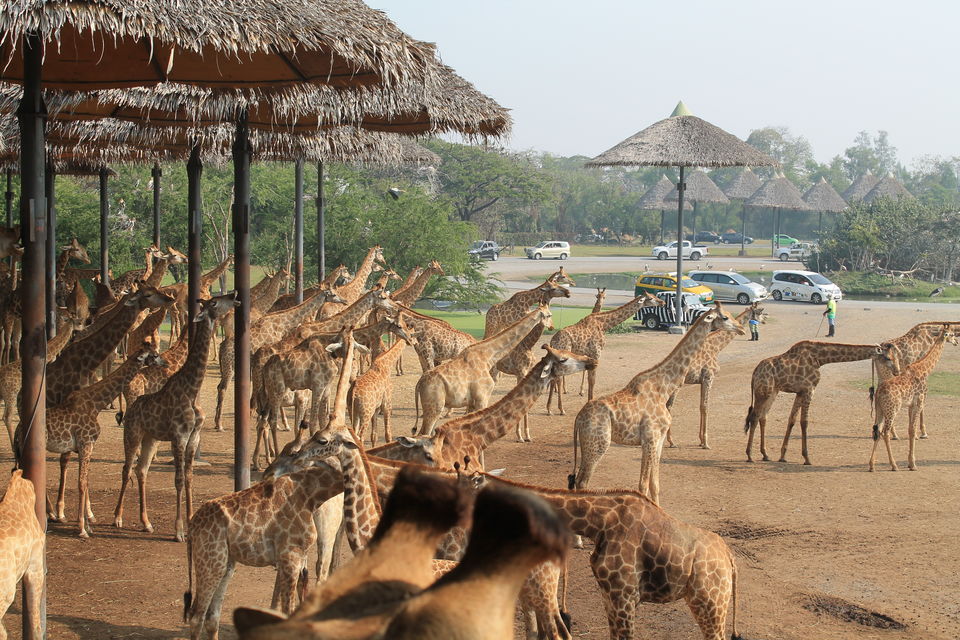 Safari World tour ends with a safari ride on four-wheelers where you get to see animals in the open up close.
There are quite a few floating markets around Bangkok, you can visit any of them to have a unique experience of shopping while a boatman rows you around. Kids will love it.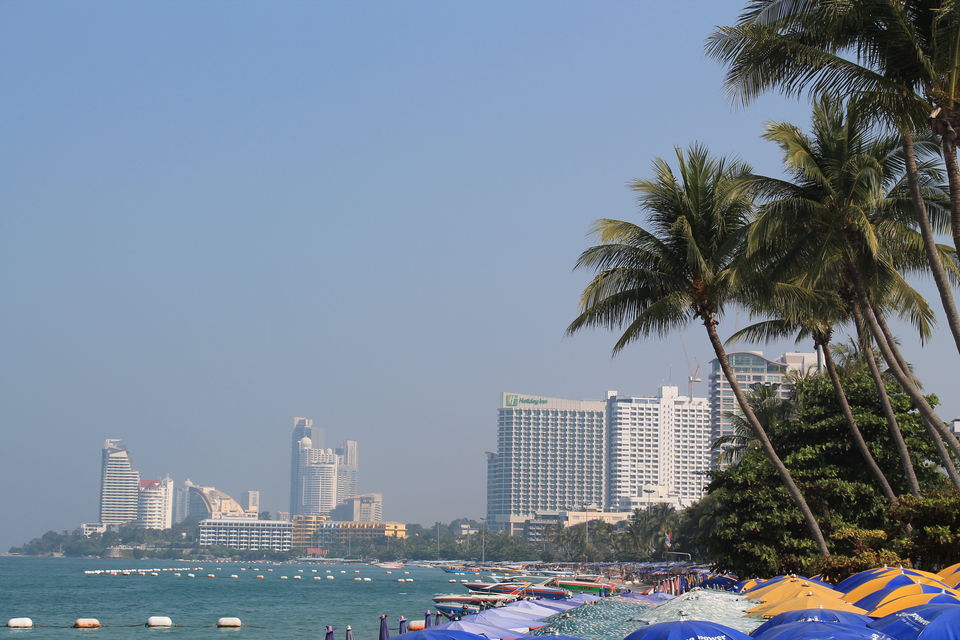 Pattaya is around a 2-hour drive from Bangkok. You can either stay here or do a day-trip from Bangkok. Lovely beach.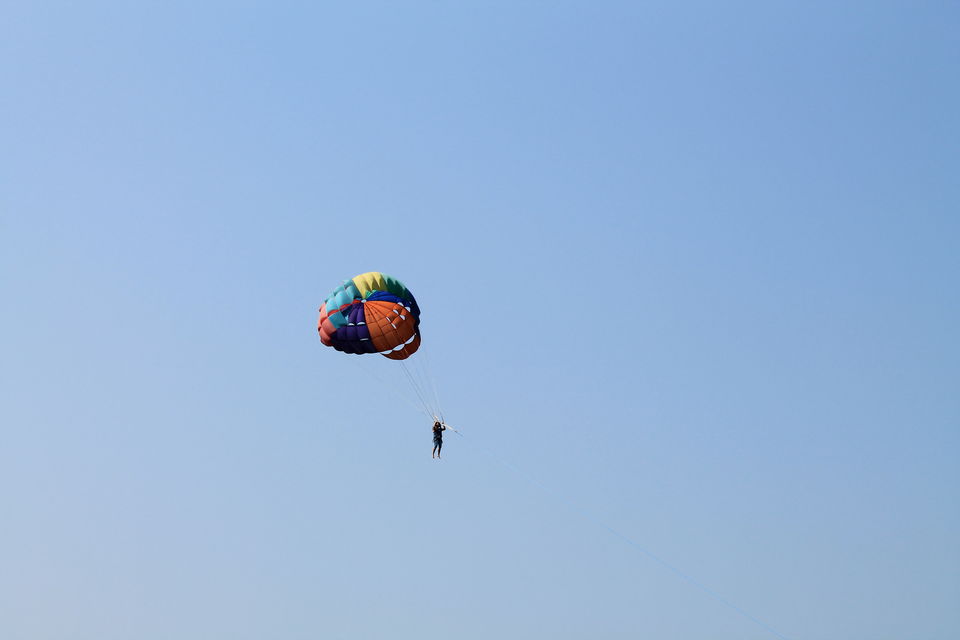 Indulge in some adventure sports like underwater walking and parasailing while in Pattaya.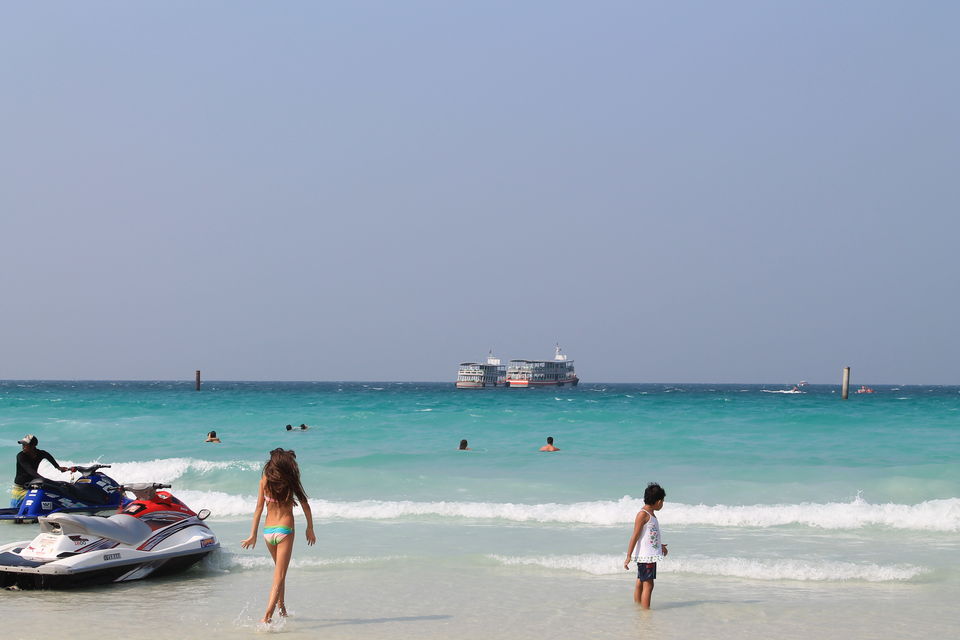 Who wouldn't love this place, beautifully blue and the water scooters are great fun.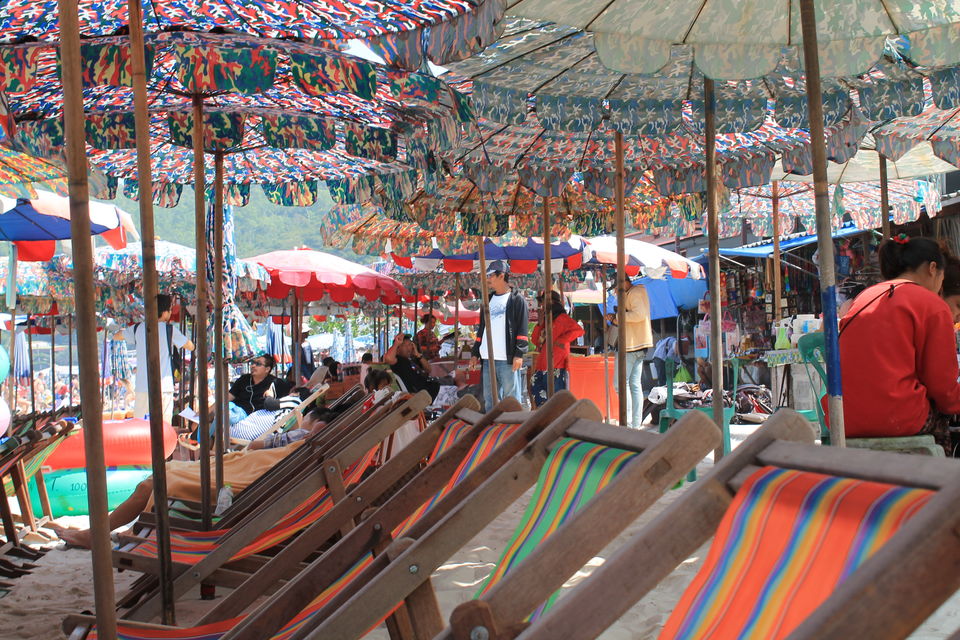 Order some mouthwatering seafood, relax on a beach chair, enjoy the view and while your time away. Let the kids build sand castles.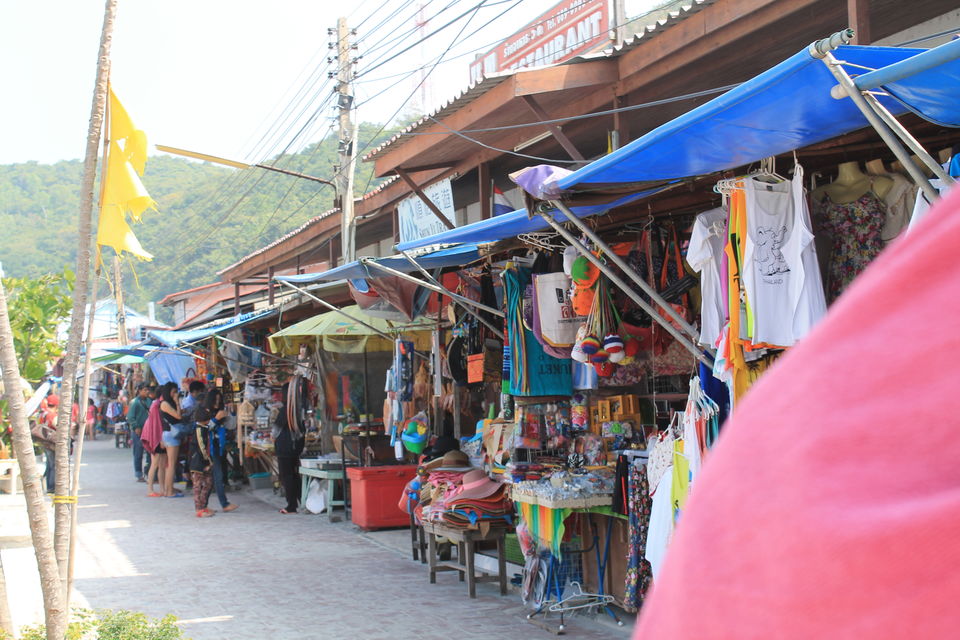 Ofcourse if it gets too quiet, you can go beach shopping.