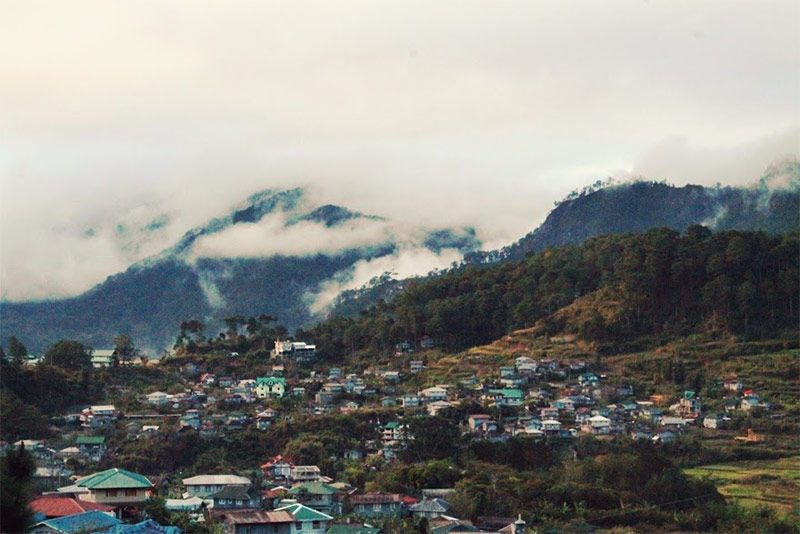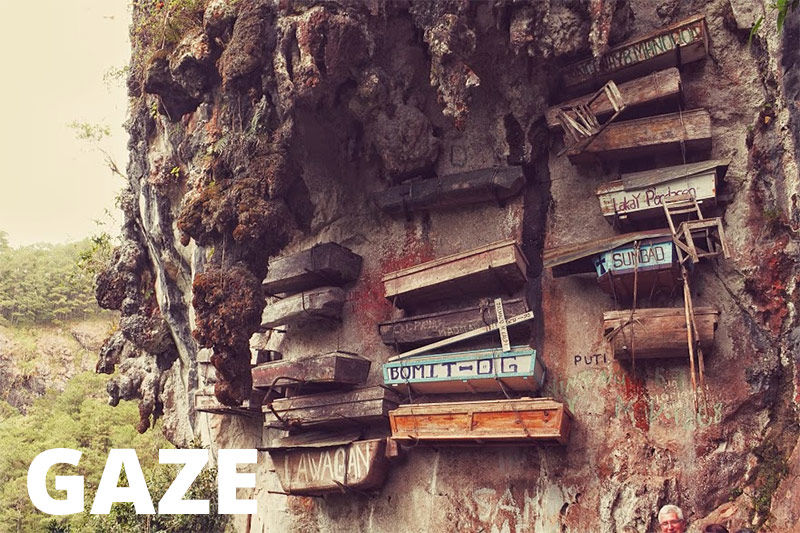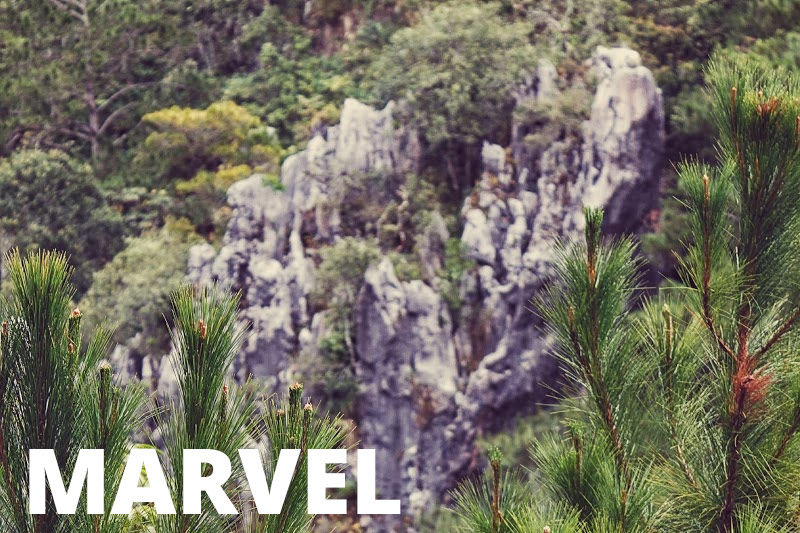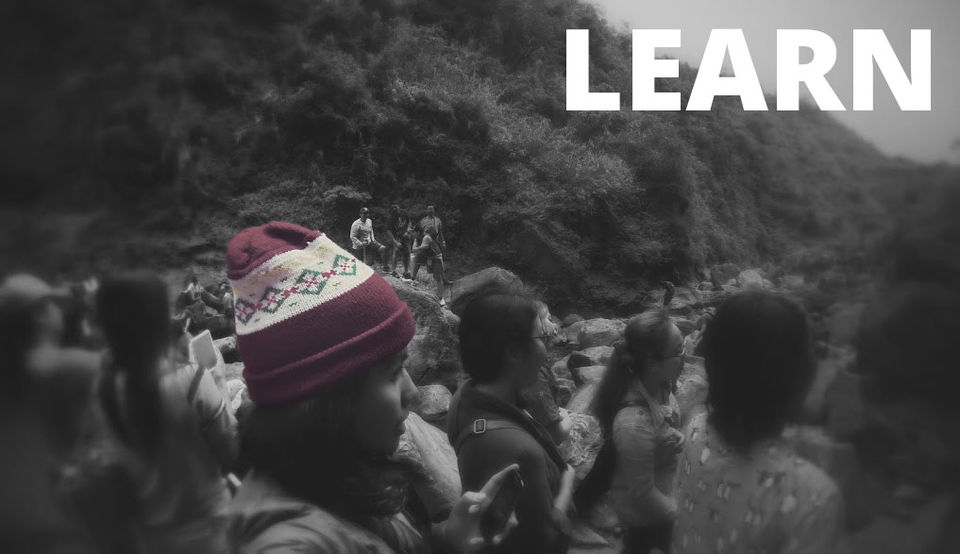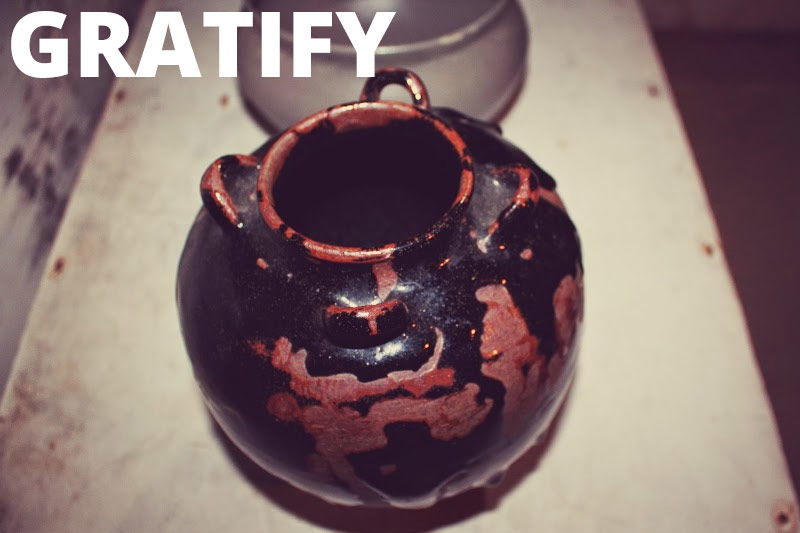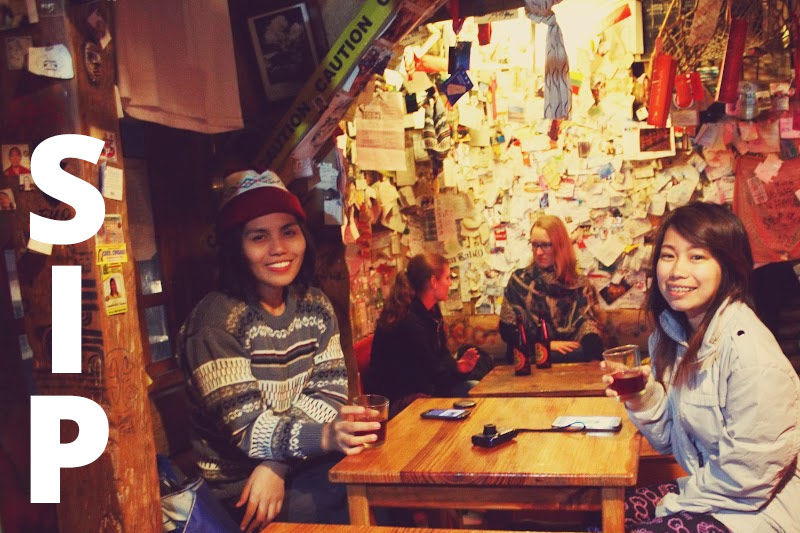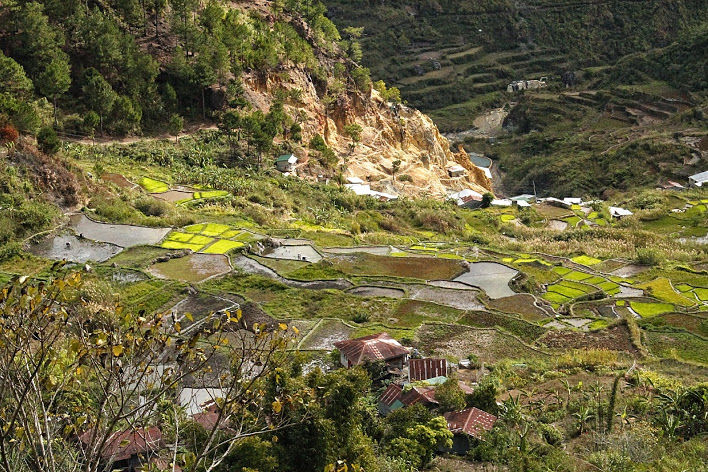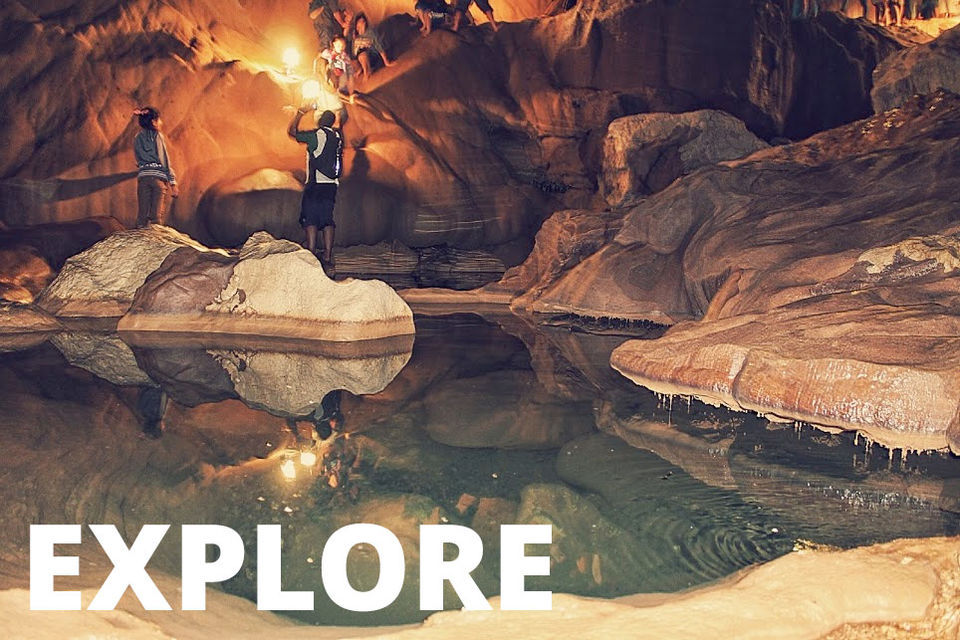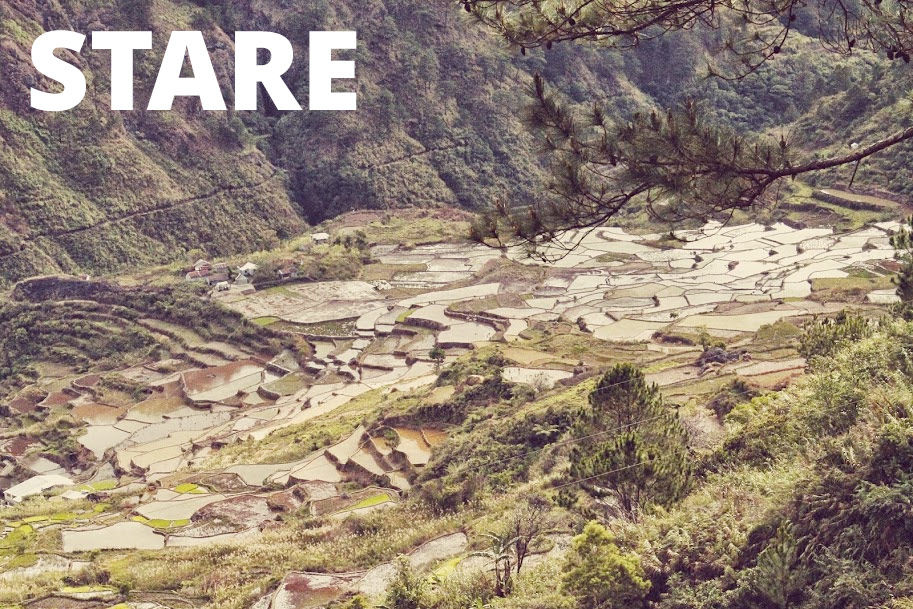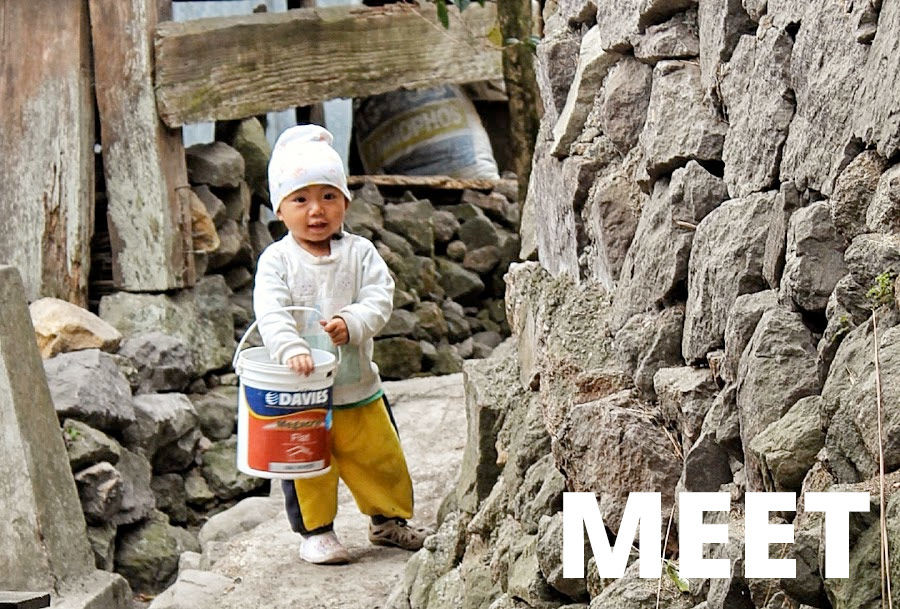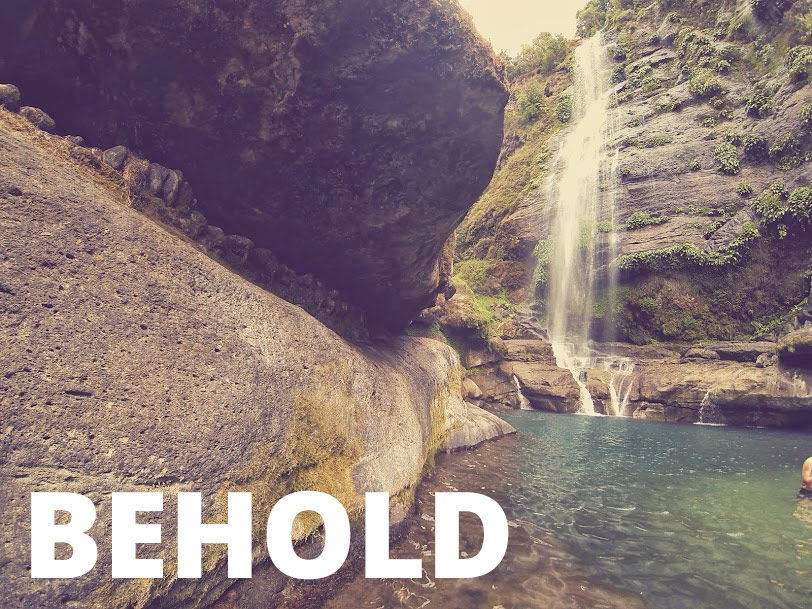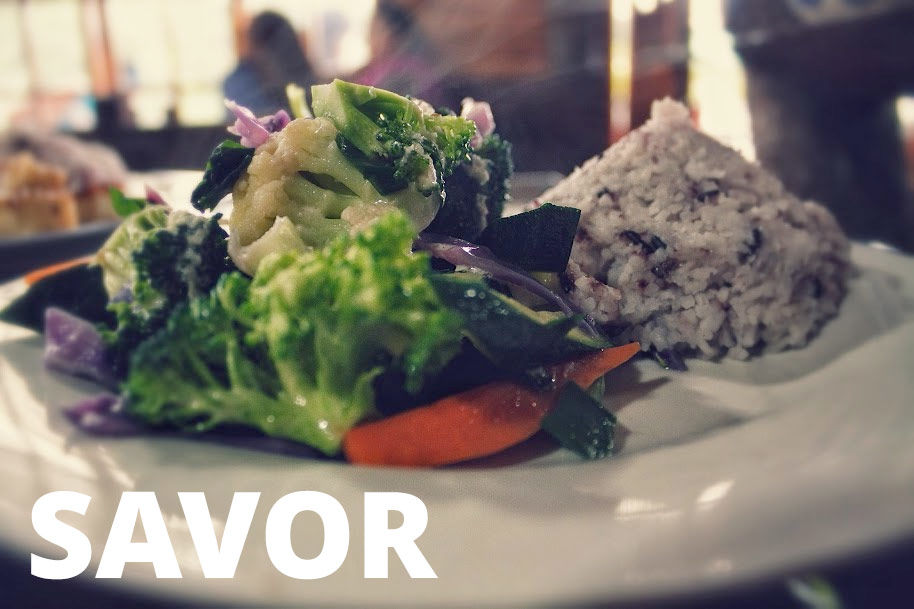 "10 Words to Describe My Sagada Experience" was originally published on Island Trotters.
Ten words - that's all it takes to experience the best of Sagada. Seven weeks have passed since my Sagada tour with Jewel, I still remember the fun, adventure and new experiences we've had in this picturesque town. Non-stop action, heart-pumping challenges and unexpected discoveries await you in Sagada. Here I list 5 out of 10 awesome experiences unique to this scenic town.
Gaze: At the mysterious coffins suspended on the face of a cliff:
Due to social media, the hanging coffins in Sagada look less eerie than they once did. But they are bizarre all the same. When I told my fifth sister I was going to Sagada to check out this burial place, she thought I was 'weird'. That's the very reason why I wanted to see it. Sagada is one of the towns in the country that's never been conquered so this practice speaks so much about our unique anthropology.
Our guide said the Igorots bury the dead in a fetal position and hang their coffins to bring them closer to heaven. The practice was also considered as a more auspicious way of burying than putting dead bodies six feet below the ground. A practical yet less popular theory says that they want to save the limited plots of land for plant crops (Source), which sounds like a more logical explanation.
Marvel: At sights and sounds at Echo Valley:
If you're on an agency-led Sagada tour, you will likely pass by Echo Valley before you reach the site of the Hanging Coffins. "Marry me, Tina," said one of the tourists at Echo Valley. The beautiful valley responded with the same line. That's the idea. (By the way, the guy is married to Tina.. t'was just a humorous stunt.) The louder you shout, the more thunderous the response. Don't be a kill-joy like me - I didn't scream at the top of my lungs. You want the truth: I didn't scream at all. Besides the ear-splitting shouts you can make at Echo Valley, you can also marvel at the pine trees and karst formations that adorn it. Do admire the view right before you go on another trek searching the path to the Hanging coffins.
Learn: About traditional weaving and buy authentic Sagada items as 'pasalubong':
To make the most of your Sagada visit, set aside some cash for souvenir buying. Sagada Weaving abounds with priceless keepsakes from bags, shoes, and accessories to table cover, fabrics and more. All items bear the traditional tribal designs unique in Sagada. Fancy giving a friend or a loved one a unique gift? Pick up a loincloth (bahag) and wrap it for a guaranteed surprise. The first shop uses sewing machines while the one at the back still weaves using age-old wooden looms. As a courtesy, I didn't take any pictures of the weavers so as not to disturb them.
Gratify: Your curiosity about claypots and discover how they are made:
I've never seen anyone actually create a pot out of clay - except on youtube. And mind you, they were Japanese, not Filipinos. I bet you'll enjoy a visit to Sagada Pottery the way I did. It's just a couple of blocks away from Sagada Municipal hall. Their display room is far from fancy - the earthenwares are not even enclosed in cabinets. I guess I know why: the craftsmanship should be enough to inspire genuine interest from curious travelers. The live demo is within earshot so simply follow the noise and you'll enter the world of pottery. Find creative potters showing the basic steps to crafting a perfect stoneware pot. One of the ladies speaks good English - clear and concise - so even foreigners can learn something from the demo. You can also try it for yourself for a fee.
Sip: Some rice wine and read funny notes at Sagada Pines Restaurant:
Want a taste of nightlife in Sagada? Or connect with fellow travelers? There's a fair chance you can have a chat and a drink with fellow backpackers if you stay at lodgings near a campfire site. But we didn't have this privilege. So we searched and found a hole in the wall called Sagada Pines Restaurant. It's open even after 9pm and it's just a few blocks away from Sagada Municipal hall. They said this is "the spot" for travelers and soul(mate)-searchers. The bar's unforgettable feature? Its walls are covered with stirring notes from its past customers.
We didn't have any notepad or dispensable card to leave on the wall murals (but our hearts stayed there, I guess). It was our last stop in Sagada - the last spot where we had the first and (hopefully not) the last shot of the traditional Mountain province beverage. If you're not a regular drinker, a sip will be enough to keep you warm throughout the evening, without giving you a hangover the next morning.
Explore: The depths and wonders of Sumaguing cave:
Of all the adventures in Sagada, this has to be the most exhilarating. To gear up for this thrilling (read: dangerous) caving expedition, I had to pull an all-nighter researching. I lost track of time reading so many frightening and fascinating stories and tips from Sumaguing spelunkers, novice and expert alike. So I came up with a simple plan: take pictures of eerie, immense, and unique chambers and rock formations inside and get out of the cave with a smile. But the execution wasn't easy. One mistake and I could break a limb. A single misstep and I could fall off the deep ravines. For sure, spelunking and shooting pictures don't go easy together. Though small and compact, Hero 3 is useless inside the cave (I'm not sure if headlamps would help, though). Canon 1100D took the heavy work of capturing the action and the details inside as we made a descent on the slippery surface and deep tunnels of the cave. (For more photos of the cave, visit our Facebook and be a dear, like and share our page. Thanks!)
Bonus tips: Put your dry clothes and gear inside your waterproof bag. Wear trekking shoes or sandals - and be prepared to take them off at the most perilous areas of the cave. Listen well to your guide. Lastly, try not to disturb the ecosystem inside the cave - its dwellers have been hospitable enough to let us in.
Stare: In wonder at the farming terraces carved out of hills and mountains:
What could be more clever, inventive and glorious than these man-made farming stairs? The grandeur of this scenery is a great joy to behold. I can imagine the frustration of travelers and adventurers trying to paint its real splendor. When we passed by Ifugao rice terraces en route to Sagada, we were gravely disappointed by the thick, conniving clouds and fog that hid the magnificent world heritage site. Sagada's Fidelisan rice (agricultural) terraces and many of its kind scattered throughout town have restored my enthusiasm and fascination. Some dreams do come true.
Fun fact: it should be called 'agricultural' or 'farming' terraces because besides rice, crops like cassava, cabbage, and lettuce are also planted here all year round. For your safety, mind your steps and refrain from compulsively clicking your camera to capture every step you take. Keep safe as more fun adventures await.
Meet: The future leaders of Fidelisan Village:
Judging by the look on this child's face, you know he's got some big roles to play and dreams to fulfill. At least that was what I was thinking while watching the child's comely face. His beguiling smile has stalled our trek to Bomod-ok falls (or the Big falls) - a pleasant respite from the downhill trek. You will meet and greet lots of other healthy, sprightly children as you go down the stairs of heaven - as they'd like to call it. We were shocked when we came across a 2 or 3-year old boy running on the narrow foot path. I almost stopped him if he wasn't dashing down to the village at full speed. (I figure if any of these kids ever challenged me in a mountain trail run, I'm sure I'd lose by a long shot.) Apparently, his mom was lagging behind, carrying a half sack of rice on top of her head and two other heavy bags on each hand.
Some people are worried about these kids' safety and access to conveniences city-dwellers are used to. But the dominant emotion I felt wasn't pity - t'was envy. If rebirth was real, I'd love to be born here and make the terraces my playground.
Behold: (And be humbled by) the Soaring Bomod-ok Falls:
Bo's Coffee travel journal listed Bomod-ok falls trek as one of the must-try activities in Sagada. So I did go. I could feel some gentle spray of water on my face, teasing me to take a plunge. But I didn't swim in its cold pool of blue-green water - you should if you want to. Instead, I searched for a spot where the falls appear enormous, making me realize how small I am among God's creation. Everyone needs that moment. Then, picture-taking! Go Pro Hero 3 performs well here - especially if you have a monopod. I didn't have one but you could get one if you like.
I wish I could go back here without too many tourists crowding the place. But a beauty like Bomod-ok falls is something you can't keep a secret forever. If anything is this praise-worthy, people will always talk.
Savor: Fresh, delicious foods and authentic yoghurt at the Yoghurt House:
A journey to Sagada is incomplete without a taste of its famous yoghurt. Jewel thought it was too sour - I forgot to take a picture of her face. (She finished a cup, though.) I devoured mine in less than five minutes. If it's not your cup of tea, choose the one with the most fruit toppings to mask the sourness. Aside from their yoghurt offerings, this charming restaurant has salads and vegetable dishes to boast. They serve the crispiest, freshest vegetables I've ever tasted in my life. Even non-vegetarians will find dishes to love from this restaurant. The order takes time but it's definitely worth the wait. A word on waiting: be patient. Yes, we give them business but we lose nothing by being kinder or more polite. Sagada is a small town and with the dramatic influx of tourists and travelers, it may take time before they can keep up.
Which among these Sagada experiences would you like to try? Or you have already tried all of them? Share with us your trip plans or your fondest memories of Sagada.
P.S. Thank you N.E.C. Tours for crafting our wonderful Sagada tour.