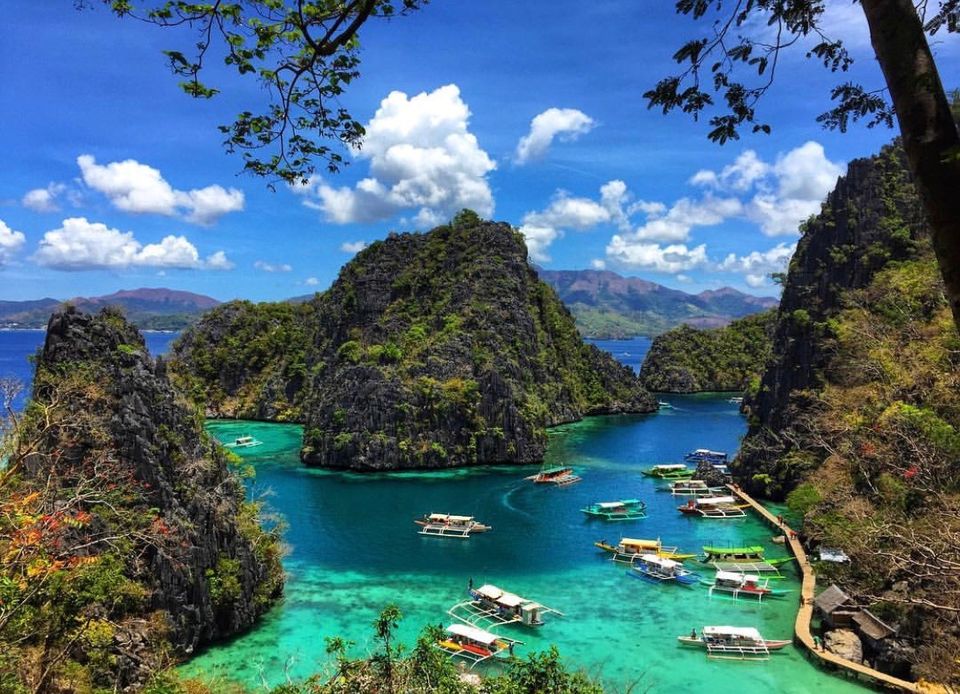 Each country we visit gives us reason to fall in love with. For some it's the food. For others, it's the people, the culture, or land itself that draw us in.But there are few countries where the love is instantaneous. The Philippines, for us, was definitely instantaneous. This humble country gave us moments which are unforgettable. My husband and I visited this country in April, 2018 and chose Palawan province as our main island. Those white sand beaches,turquoise water and simplicity of people made me share this experience. . Each island we visited had its own beauty and charm, and we decided early on that it certainly won't be our last visit.
To begin with if you are looking for a beach getaway, you won't find a place more beautiful than the Philippines and that to its Palawan province. El Nido, Coron, Puerto Princesa are part of it. We visited El Nido and Coron for 8 days.
Activites to do :
1. Island Hopping tours at El Nido and Coron (Takes minimum 4 days)
2. Snorkel/ Scuba diving courses during hopping tours
3. Kayaking
4. Swim in clear lake
4. Hiking
5. Beach chilling
6. Food/Shopping/Massage and infinite.
Sharing some beautiful pictures followed by easy itinerary/travel tips for both luxurious travelers and backpackers.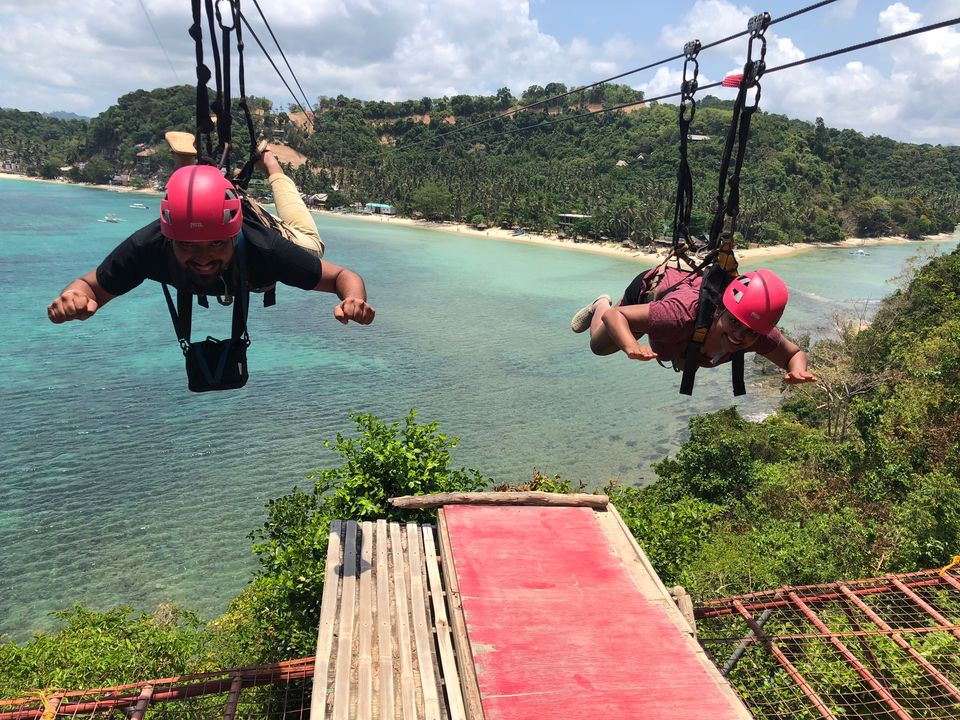 As my husband and I are vegetarians we had limited menu while island hopping tours. However you get delicious veg food once you reach back to El Nido town or at your hotel.
So there are hundreds of videos of our snoreklling and scuba dives but due to its size, not possible to share them here. Palawan province is magic. You can have both luxurious and budget trips here As it was our Honeymoon we chose mix of both.
Getting To El Nido/Coron :-
You can catch a private 120 seater plane from Manila or Cebu that flies directly into El Nido/Coron. The operating airlines are AirSwift, Cebu Pacific and as the days go by more are being added. The cost of a return flight from Manila or Cebu is around 10,000 INR. If you are looking for cheaper option, you can travel from Manila to Puerto Princesa and then take a bus/jeep to El Nido.
Travelling to Coron From El Nido and vice versa:
If you are travelling from El Nido you have two options either the fast or slow ferry. The fast ferry leaves Coron at around 6am and takes between 3-4 Hours.
The slow ferry leaves at around 8am and can take up to 9 Hours.
The same deal if you're travelling the other way, just check ferry times :)
Stay in El Nido/ Coron
There are many fancy resorts and budget hotels in both.
Luxurious :- El Nido Resorts - Miniloc Island, Matinloc Resort and Las Cabanas Resort, Two Seasons Coron Island Resort & Spa
Budget :- Ashok Homestay, El Nido Four Seasons Resort, Sophia's Garden Resort (Coron)
Standard itinerary
Day 1
07:20 am – Arrival at El Nido airport
08:00 am – Ride tricycle to hotel/resort - Rest
04:30 pm – Pay environmental fee at tourism office, P200
05:00 pm – Walk around town, book tours
06:30 pm – Dinner, P150 (El nido Art cafe )
07:30 pm – Back to Hotel, chill
09:00 pm – Good night!
Day 2: TOUR A
06:00 am – Wake up call
07:00 am – Breakfast, FREE
09:00 am – Start Tour A (1500P)
05:00 pm – Rest
06:00 pm – Dinner, P150
08:00 pm – Back to hotel
09:00 pm – Good night!
Day 3 Nacpan beach
11:00 am – Early lunch, P250
12:00 pm – Hire a bike, go to waterfalls nearby / Go to LasCabanas for hike and superman zipline
2:30 pm – Ride to Nacpan beach
04:00 pm – Volleyball
06:00 pm – Sunset
7:00 pm – Ride back
9:00 pm - Dinner with live music in the El Nido market, 200 p
Day 4 Either you can take ferry to Coron or take Tour C and end your day
Day 5 Coron at leisure/market / private island hopping tours
Day 6 Combo Tour
06:00 am – Wake up call
07:00 am – Breakfast, FREE
09:00 am – Start COMBO TOUR, P2000 (You are about to witness best lake in the world ; Kayangan Lake, you will also enjoy snorkelling and diving in the wrecks of WW II.
05:00 pm – Rest
06:00 pm – Dinner, P200 (Must eat at Altron Coron)
08:00 pm – Back to hotel
09:00 pm – Good night!
Day 7 Either you can spend your day at Malcapuya island or leave for Manila direct in flight or take ferry to El Nido.
Day 8 El Nido to Manila
Day 9 Makati and must visit City of dreams in Mania.
Day 10 Flight back to India.