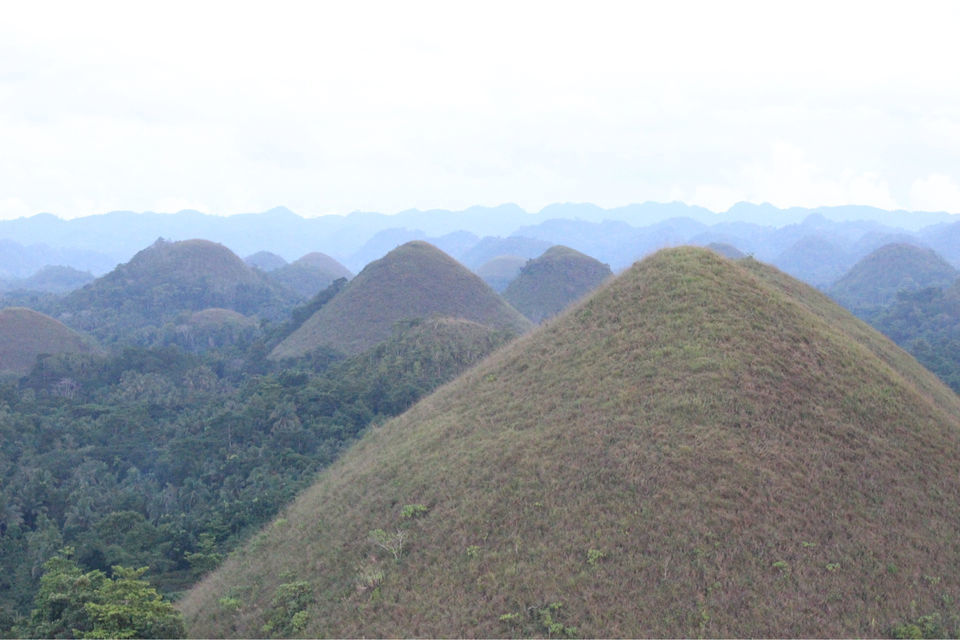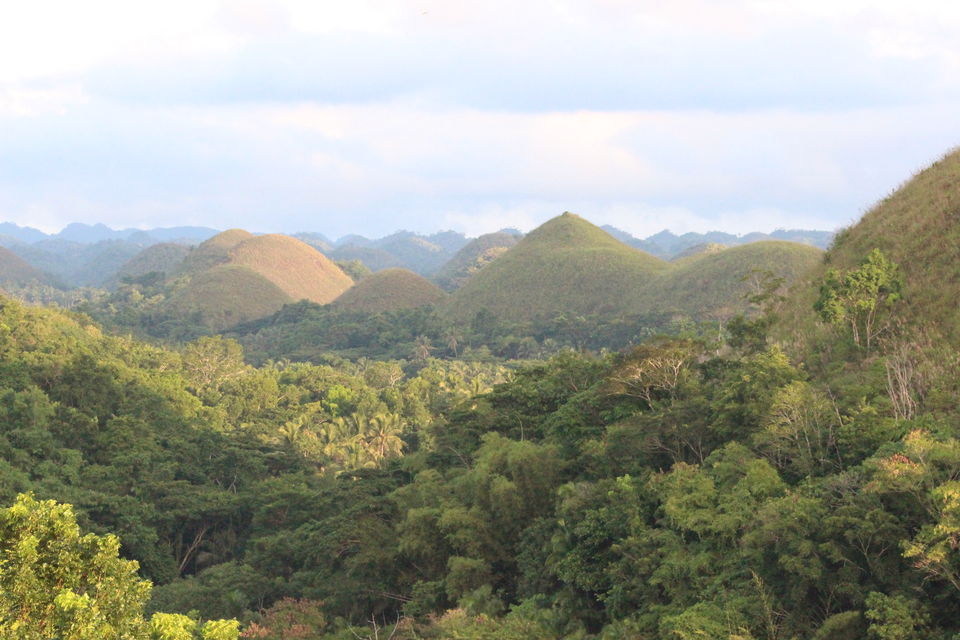 Blue waters, white beaches, good food, lovely people makes a perfect a holiday and that is exactly how Philippines is.
It was my first visit to this lovely place and I wanted to stay there forever. Philippines is all green and blue. You will either find trees or it will be the beautiful blue sea.
This trip was custom made and we chose places that we would enjoy.
Our flight was from chennai to Kalibo. The travel time was about 8 hours. We booked our flights through scoot airways and hence had a transit in Singapore.
Our first destination was Boracay which was about 2 hours away from Kalibo.
We reached in the evening to our first destination and checked into our hotel. The evening was spent exploring the town.
We had a good night sleep and started our day with a wonderful breakfast in our resort. Our resort had free shuttle service to puka beach. So, we took the shuttle and spent the first half our day in puka beach, one of the best beaches in Boracay. We had a private beach for our hotel and hence it was well maintained. There was other part of beach that was accessible for public.
We spent about 2 hours in the white sands of puka and headed back to our hotel.
The afternoon was spent exploring the town. We were walking in the streets of Boracay. All roads in Boracay leads to the white sand beach.
We watched the sun set and it was beautiful. Willy'S rock is a huge rock formation on the beach and you can take a walk on the beach to reach this place.
There are plenty of restaurants here and you can spend the evening watching the fire shows.
We spent about 2 hours on the white sand beach of puka and headed back to our hotel.
The afternoon was spent exploring the town and walking the streets of Boracay. All roads in Boracay leads to the white sand beach.
We watched the sun set from the beach and it was beautiful. Willy's rock is a huge rock formation on the white sand beach that you can visit b walk.
There are plenty of restaurants on the beach and you can spend the evening watching the fire show and eating some amazing food.
Next day was spent exploring the islands near by.
We booked a day trip that included 3 snorkeling spots. We first went to crocodile island for snorkeling, the second spot was on the way to crystal cove. We spend about 1 hour exploring the 3 coves and then the boat took us to a very beautiful snorkeling spot near by. We could only spend 20 mins there as the tides were very high but we were very fortunate to see some beautiful fishes and corals.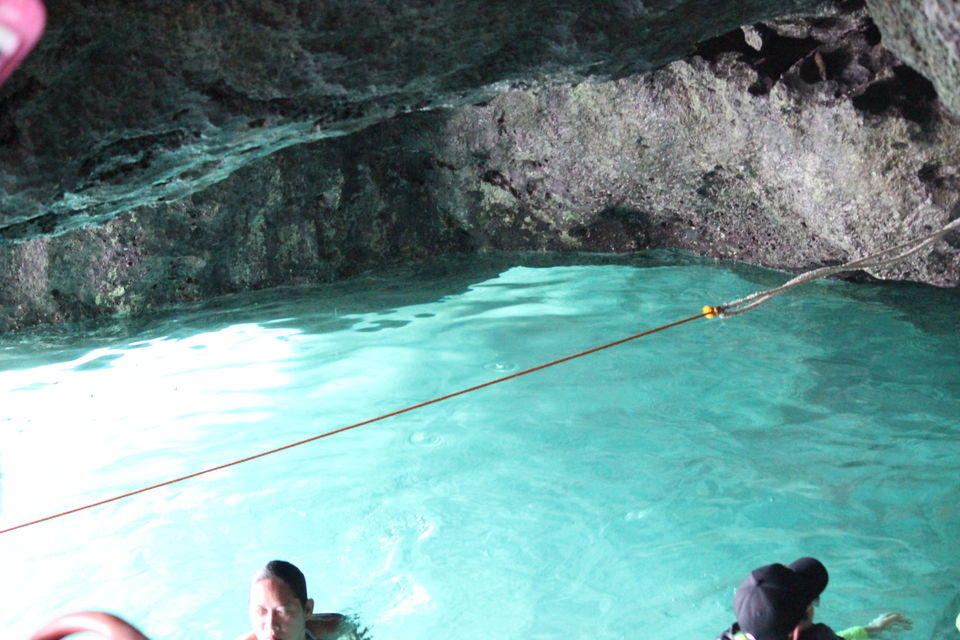 It was time for us to leave Boracay and reach our next destination, Malapascua.
We took a flight from Kalibo to Cebu an then a jeep ride to reach the port of Maya. We then had to take a ferry to reach our destination. The whole day was spent in traveling. We reached around 8 in the evening and wanted to rest to prepare ourselves for next day.
We had a good night's sleep. we woke up early in the morning to see the sunrise. Malapascua is a diver's paradise and is famous for spotting Thresher sharks.
We were not certified divers and hence opted for a snorkeling trip. We started after our breakfast in the resort and headed for a 4 hours trip. We could spot lot of fish and many starfish. There were many colorful corals too. The boat that we hired had only 4 people and all were good swimmers. So, we did multiple free dives in the ocean but you need to be careful about the tiny jelly fish. I got stung a couple of times.
We came back in the afternoon and after lunch went exploring the town. It's a tiny island with many secluded beaches. There was a beautiful light house on one of the beaches. The best part of the beach trip is the amazing sunrise and sunset and you don't want to miss it. So, we decided to stay on the beach and watch the sunset.
Our final destination that included Bohol, a small green island surrounded by blue waters. We stayed in Panglao for 3 days. This place is famous among the tourists and hence, we get to experience many water sports and one day trips to other islands.
The most famous beach here is the Alona beach. Expect lot of crowd here as most of the one day excursions start from here. We took a half day tour to Balicasag. The tour starts early and we got to see dolphins on our way.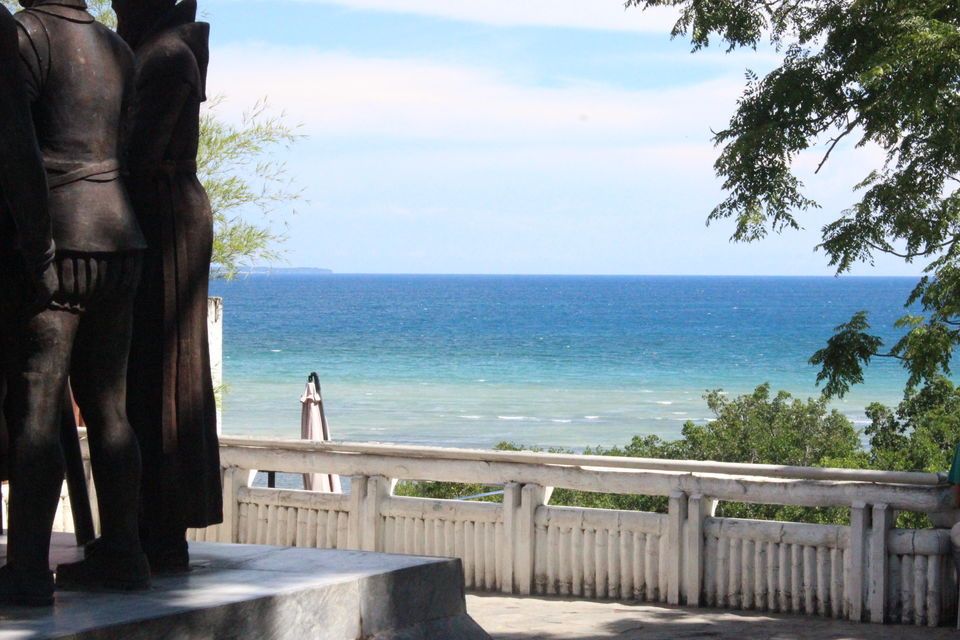 Balicasag has various snorkeling spots where you will get to see plenty of fish. What's more interesting here are the sea turtles. You will have to take a separate trip from Balicasag island to spot these beauties. We could spot 5 sea turtles and swimming with them was magical. Good swimmers can avoid the crowded spots near the island and try exploring the ocean.
Next day, we took a trip to Bohol and visited the scenic chocolate hills. About 1800 hills that look like cones covered with chocolate during summer. The grass on the hills turns brown during summer and gives us an illusion of hills covered with chocolate. When we visited, it was not summer and hence we could see the green hills.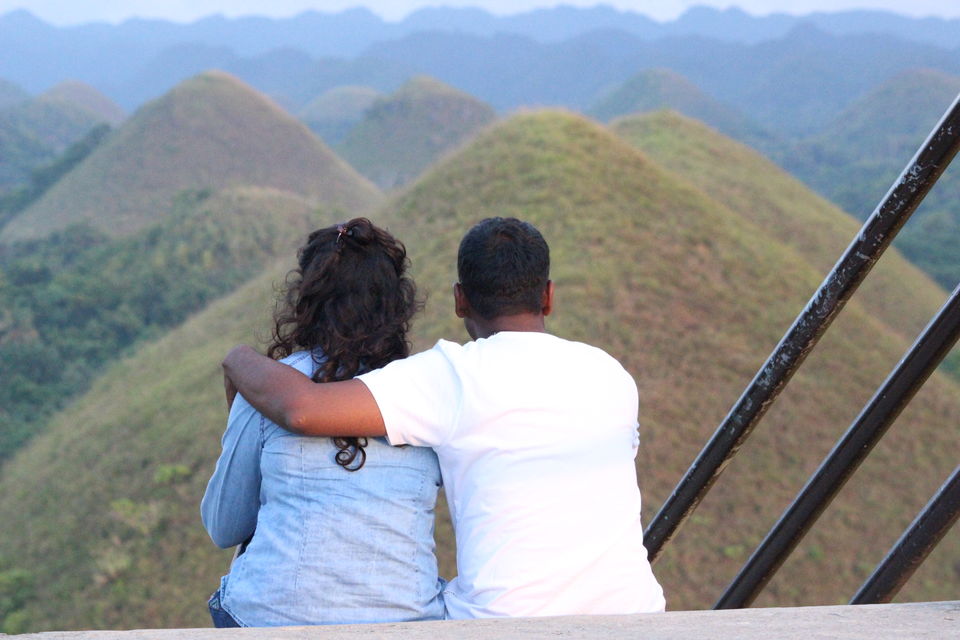 On our way to the hills,we visited the man made forest, a thick forest with thousands of trees and forms a canopy to cover the roads. A ride through the forest will give you chills as it will get pitch dark after 6 in the evening.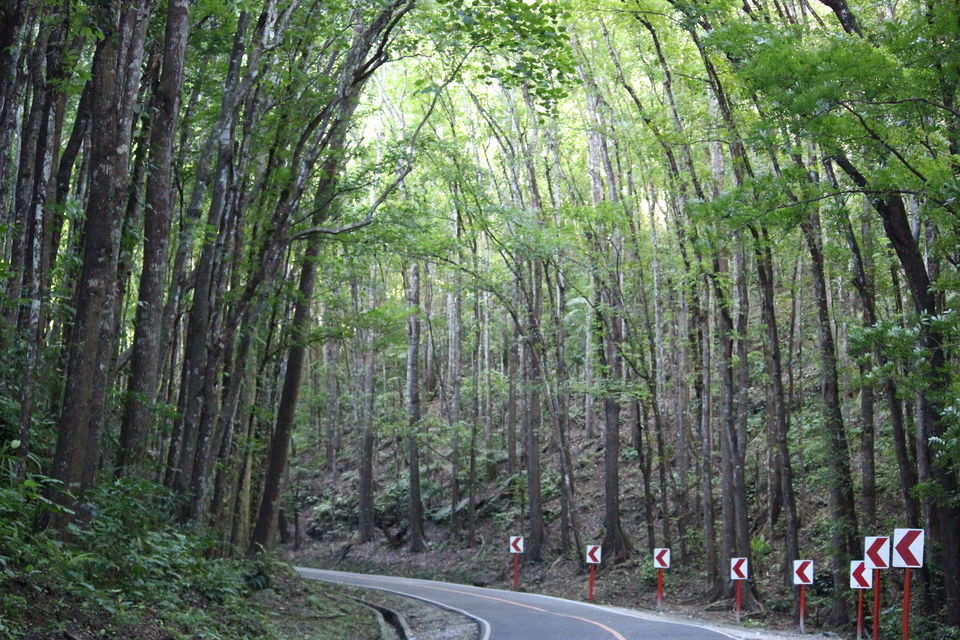 We also visited the Tarsier Sanctuary, as we wanted to see the "small monkey". These are not actual monkeys, but are primate animals. They are very small, and you will have guides to find them in the sanctuary.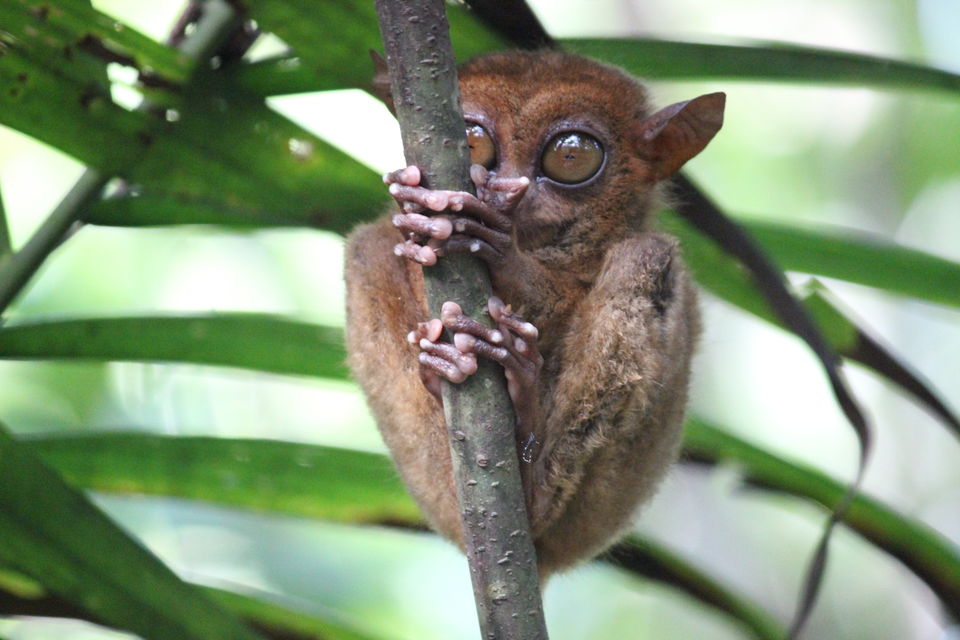 Our return flight was in the late evening from Cebu, and we had to catch a ship in the afternoon to get to Cebu. As we had some free time in the morning, we visited Hinagdanan caves and the marine sanctuary.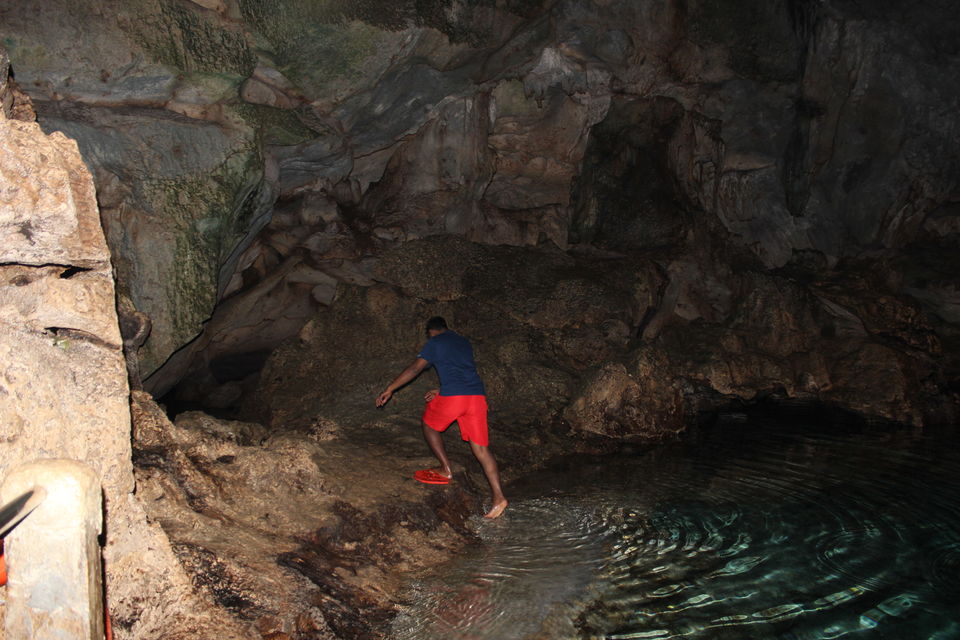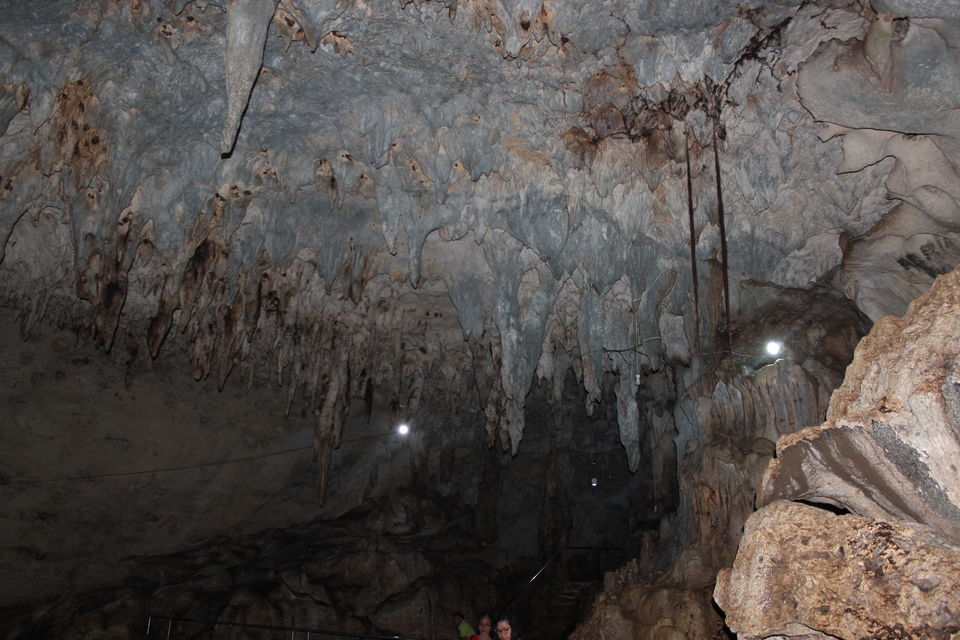 This trip gave us many experiences and many more memories. The Philippines that we saw was just a part of what needs to be experienced. There is lot more to it than what One thinks of this place.
Philippines was a wonderful choice that we made and you will only want more from your trip once you visit this beauty.
Go explore this treasure and add some beautiful experiences to your bucket.