One place you have to consider going to on your travels through the Philippines is Siquijor Island. This small, little piece of pure beauty is absolutely fantastic. I have spent a couple days there, but I could have stayed a couple weeks, if i had the time, because this island is so pretty. Besides the georgous beaches, you can also find some hidden waterfalls, hiking trails and secret spots, that almost no one goes to. Does not really matter what you are searching for, Siquijor Island has something to offer for everyone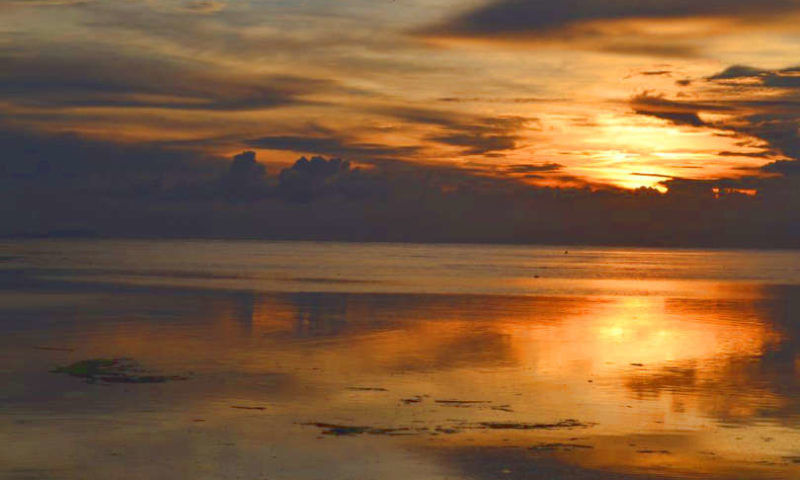 I have seen one of the best sunsets and beaches of my entire life there. This place is one of the best ones in the whole Philippines I guess, even though I have maybe seen about 5% of it. Nevertheless, everyone on Cebu and even at other places highly recommends Siquijor Island. It's very known regionally and absolutely worth a trip.
Highlights
Beach at JJs Backpackers

But there are also some other cool places on Siquijor Island. When you drive around, make sure to stop at Lugnason Falls, the big food market and Salagdoong Beach. Salagdoong Beach is the second very wonderful location on Siquijor Island. You will find the prettiest water colour there and a spot to jump into the ocean from (hight: 10 m). Very cool and very recommendable!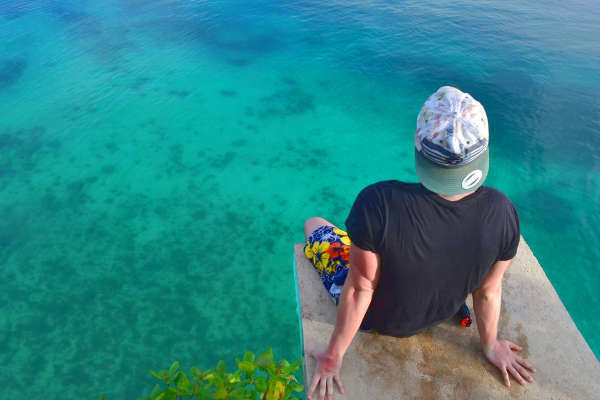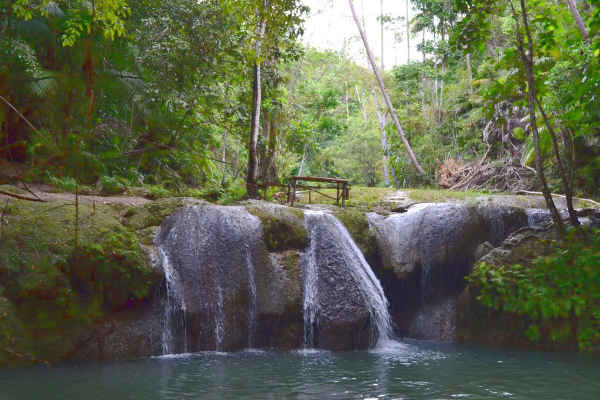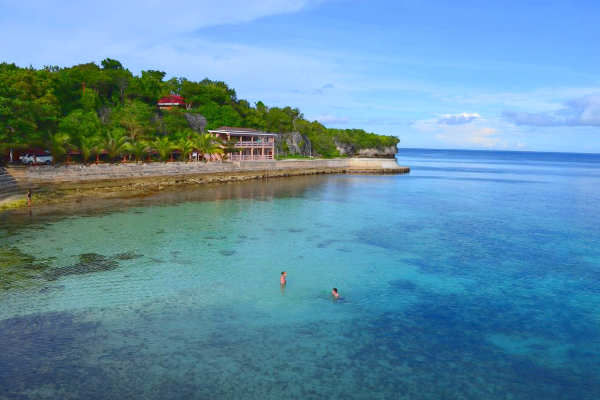 "The bridge street food restaurant"
If you drive down south starting from JJ's Backpackers, you will eventually cross a couple bridges. Make sure to stop and eat at the first one. Does not matter, if you eat on the right or left side of the street. Both local street food restaurants are absolutely brilliant. Both places had one of the best dishes I ever had. Try the roasted chicken. When I think about the food I get very nervous again – in a good way though.
Also make sure to stay there and enjoy the sunset. Also one of the best ones in my whole life. Just a great spot!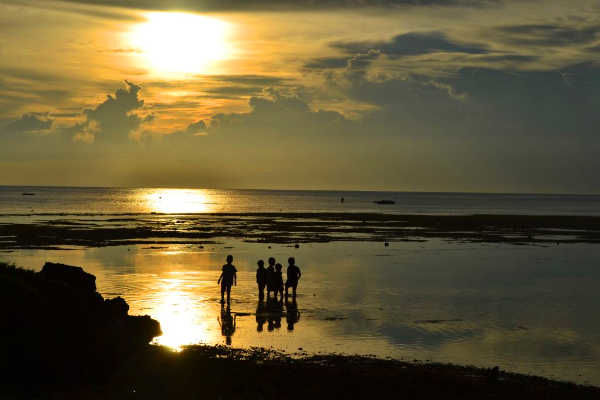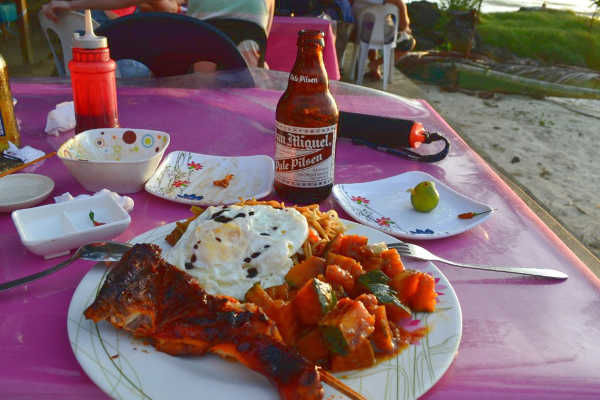 Now to the fun part. Siquijor Island has a lot to do and to see. When you arrive, the first thing you should do, is to get a scooter. It is the easiest way to get around. You will also see way more of the island compared to getting driven by tricycle. Plus you are free in your decisions. You just go whereever you want very quick.
We stayed at JJ's Backpackers, which is located in San Juan. This hostel is very good and I highly recommend it. You can sleep by the beach in tents or in very cool bamboo huts for backpacker (or higher) prices. You will find a privat very clean beach, which suppose to be the cleanest one on the island. A very beautiful spot. The whole scenery is absolutely amazing. Especially eating breakfast while watching paradise is just fantastic.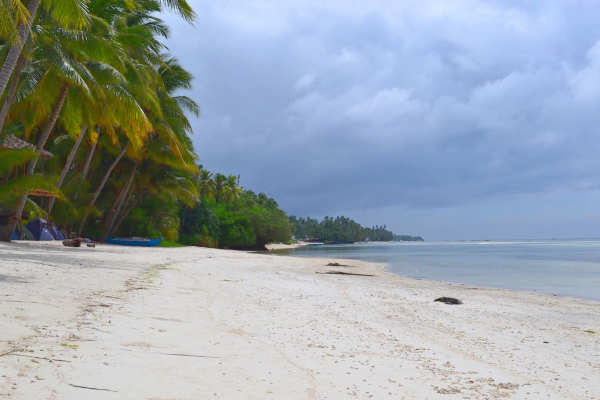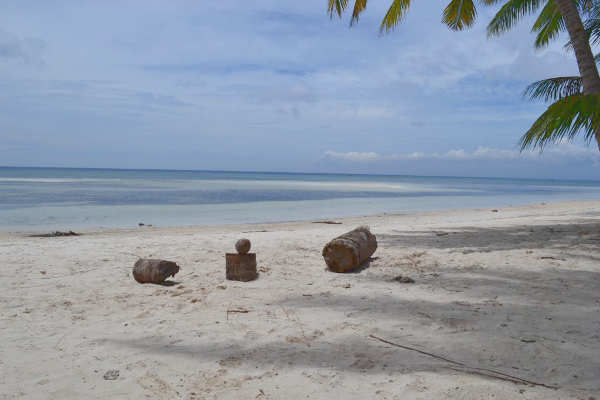 Paliton Beach
A couple of minutes away from JJ's Backpackers you will find Paliton Beach. Also very pretty and nice to hang out at. Be aware of the sand flies. They can be a bit annoying.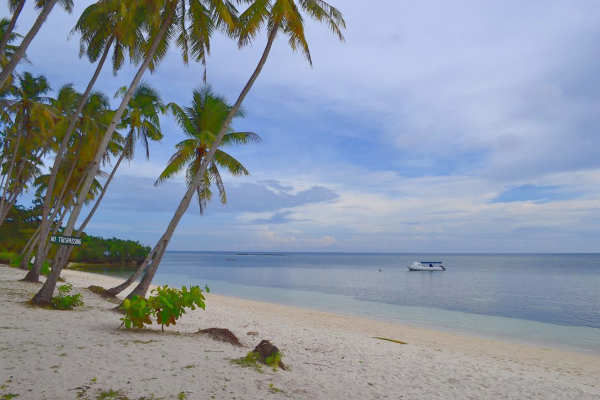 Lugnason Falls and Salagdoong Beach


All in all I can only say, that Siquijor Island is a must see on your travels through the Philippines. So many wonderful places, great food and awesome people. Definitely worth a trip...
Read more on Volleontour.com