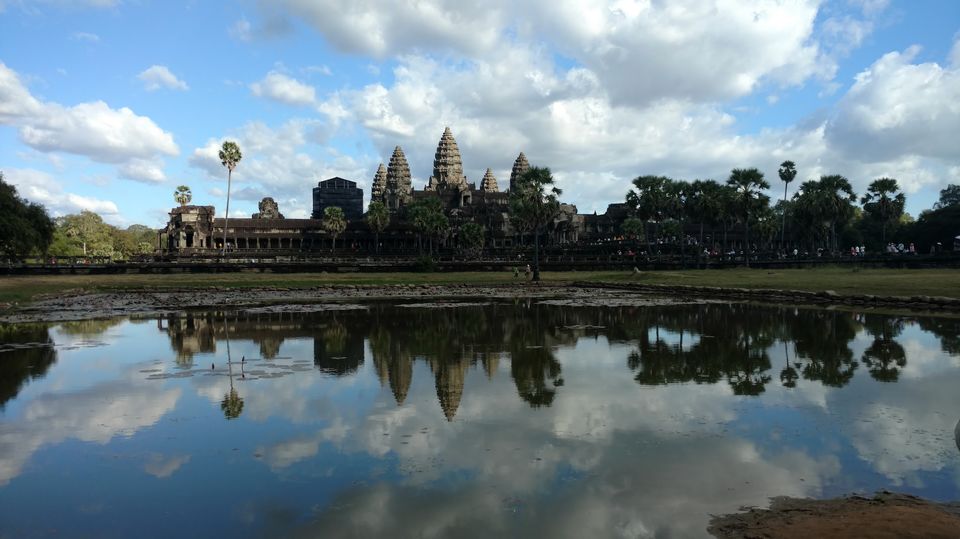 I was in Cambodia for a couple of days and the experience I brought was simply astounding. The people are extremely friendly and the food is way too delicious which makes your stay a lot more comfortable.
Warm smiles and fresh fruit drinks are the things not to be missed!
This trip is ideal for the traveler who is short on time, but wants to absorb the colours, culture, and history of this incredible area. Cambodia is a country which is still trying to find its way after the horrifying genocide that was carried out by the Khmer regime, where about 1.5 - 3 million Cambodian people were killed and still some of the people you meet are still affected by this on a daily basis. Its natural beauty coupled with a disturbed history make Cambodia a truly fascinating destination.
I explored two cities, Phnom Penh and Siem Reap.
Set on top of a 27m-high, Wat Phnom is on the only 'hill' in town. They say it was discovered by Lady name Penh. Hence the city name Phnom Penh or 'Hill of Penh'.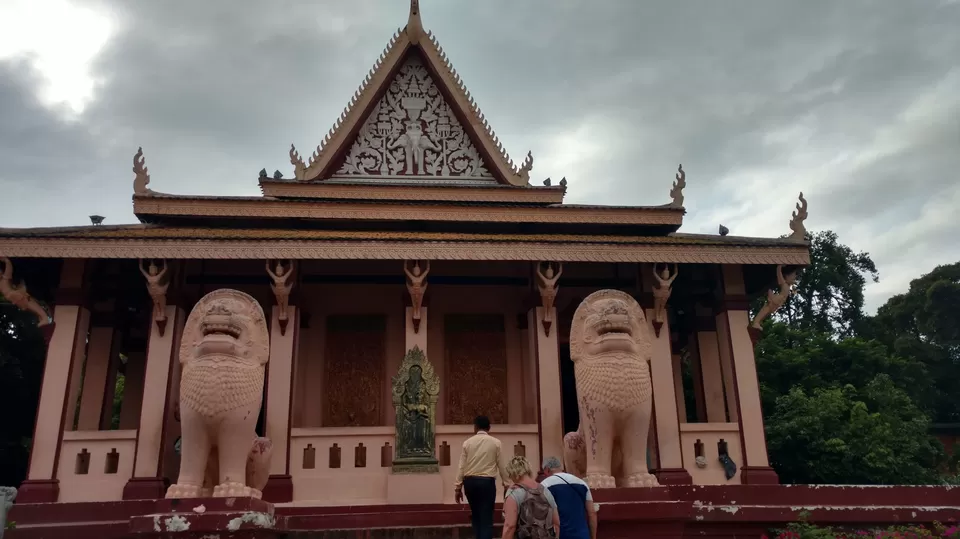 Located just north of the Royal Palace, the National Museum of Cambodia has a beautiful structure of traditional design, with a garden entrance. The museum is home to the world's finest collection of Khmer sculpture: a millennium's worth and more of the wonderful Khmer design.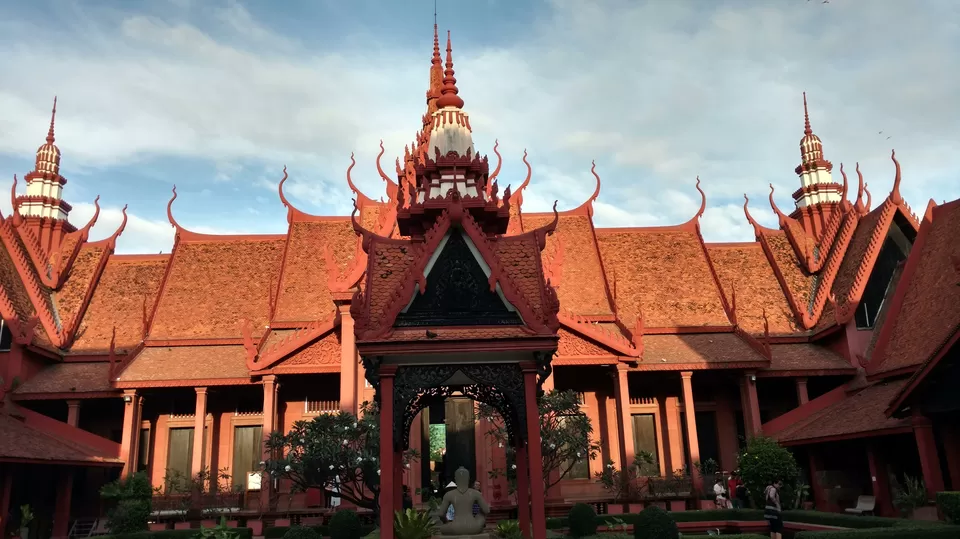 After shopping at Russian Market I Sleng Genocide Museum in the afternoon and that afternoon I would never ever forget.
The moment you enter you will not feel like a museum, that's because it was formerly a high school, but later was converted into a prison and interrogation by the Khmer Rouge communist regime.
Make sure to take an audio tour to understand the history of the place.
This is the place where an estimated 20,000 people were imprisoned and tortured. It also serves as a memorial to those who died. Prior to this visit, I had very little knowledge about this dark side of the history of Cambodia. I have heard a little bit about the Khmer regime, but they did not make much of an impact on me NOT until I visited this place.
Walking inside the Genocide Museum, I saw many paintings on the wall showing victims being tortured. Most of them were awful depictions of the horror and suffering that the victims had to endure. Prisoners were routinely beaten and tortured with electric shocks, hot metal instruments and also hanging. Some of other methods they used were sleep deprivation, starvation, suffocation with plastic bags and heads under water.
The cruelty was beyond my understanding! How could any human being do this to another fellow human being? I was so shocked and depressed looking at that. Besides, most of the prisoners were ordinary Cambodians, not criminals and they were tortured simply to extract confessions to crimes they did not commit!
The paintings alone had already left a deep impact on me. But as we toured the building, checking out the torture cells, looking at thousands of photos of the victims and reading their stories, I suddenly felt down, very down.
Being the first time visitor, you might find place and history very much depressing and traumatic.
Phnom Penh, Cambodia
Phnom Penh, Cambodia is a city you just became stuck in. It is laid back, cheap, and easy-going. The locals are friendly, polite, and helpful. It's a city of controlled chaos and excitement. Here the streets are still made of dirt, and cars and motorbikes raced around you in all directions.
I ended up here for three days on my first visit and found it's a "love it or hate it" place but never a boring one.
The main entrance to Wat Phnom is guarded by lions and Naga. Today, many people go here to pray for good luck and success in their life. When a wish is granted, the devotee return to deliver on the offering promised, such as a garland of flowers or a bunch of bananas.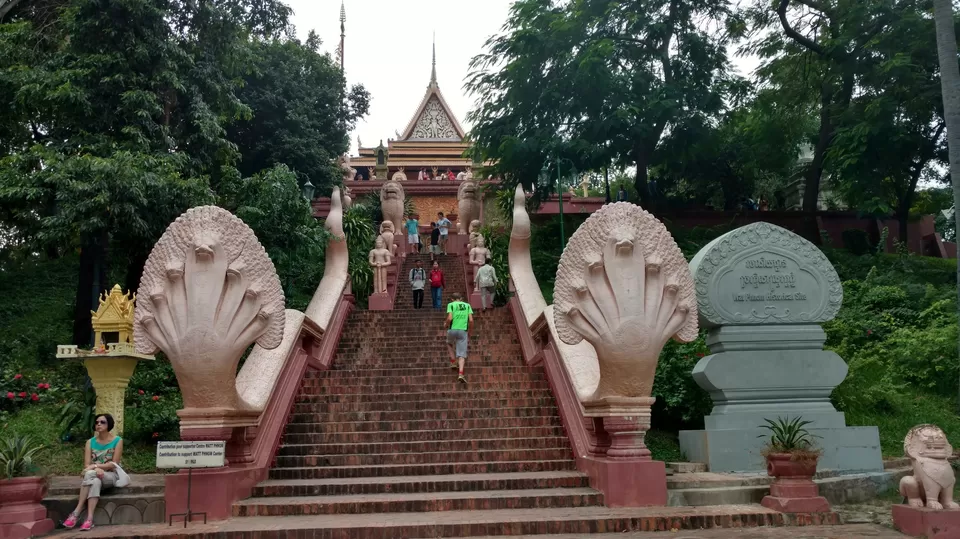 The museum also contains displays of pottery and bronzes from the pre-Angkorian periods (4th to 9th centuries), the Indravarman period (9th and 10th centuries) and the classical Angkorian period (10th to 14th centuries), as well as more recent works, such as a beautiful wooden royal boat.
**Cambodian Arts Traditional Dance Show
In the evening (7-8 PM) they conduct some of the best traditional dance shows. It showcases one of Cambodia's most famous arts. Their dancers take us on a journey from the Angkorian palaces to the villages today.
The troupe, featuring live singers and musicians, present eight Classical and folk dances at our stage in the beautiful grounds of the National Museum.
One of the best experience I had in Phnom Penh! Personally, I loved the show and I would highly recommend to go and check this out.
Being the official residence of King Sihamoni, parts of the massive palace compound are closed to the public. The adjacent Silver Pagoda is open to visitors.
You will encounter a lot of tourists in this temple. So manage your time properly to avoid the unwanted rush.
Ta Prohm
Ta Prohm is cloaked in dappled shadow, its crumbling towers and walls, locked in the slow muscular embrace of vast root systems.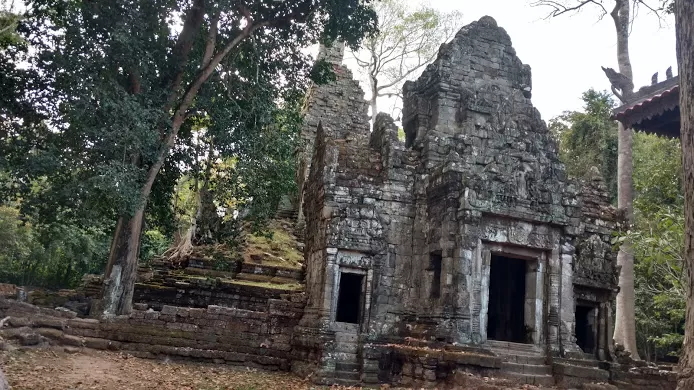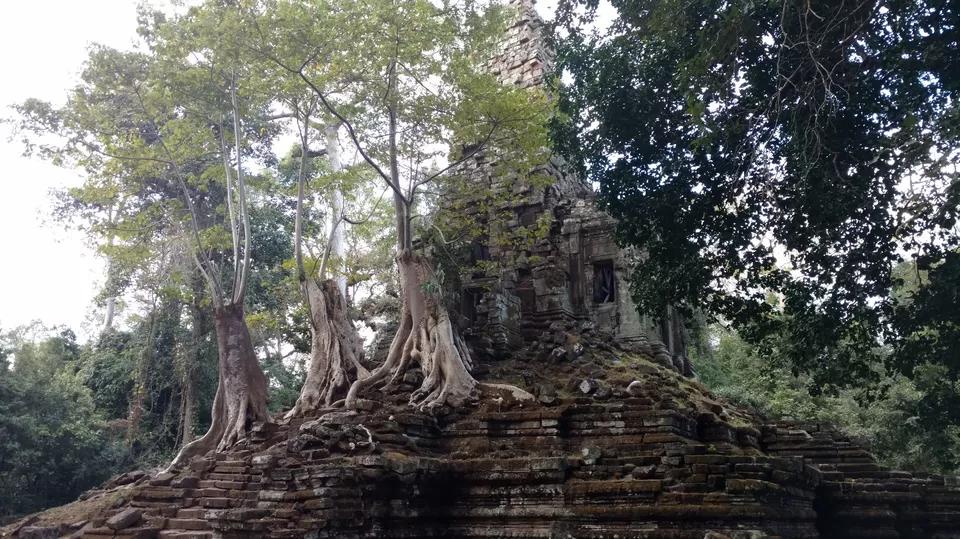 You will find all types of restaurant's small, bamboo cabins, open-plan restaurants with booths and table services. The best way to reach pub street is tuk-tuk.
Short as it was, I did fulfil my goal of visiting the ruins of the ancient city of Angkor, as well as indulge in some Khmer delicacies and their cultural dance!
No words can do justice to describe the continuation of unforgettable experiences awaiting you, so just plan to take up a vacation for at least a week in one of the best holiday destinations in Asia.
I had the most amazing time in Cambodia and I am sure you will have it too.
Keep Exploring :)
Frequent Searches Leading To This Page:-
the kingdom of cambodia, kingdom of cambodia country, best sightseeing in cambodia, tourist attractions in cambodia, beauty spots of cambodia, the beauty of cambodia
With its classic Khmer roofs and fancy, the Royal Palace dominates the small skyline of Phnom Penh. It's very near to the riverfront and has a huge garden, which makes extremely for the visitors to visit.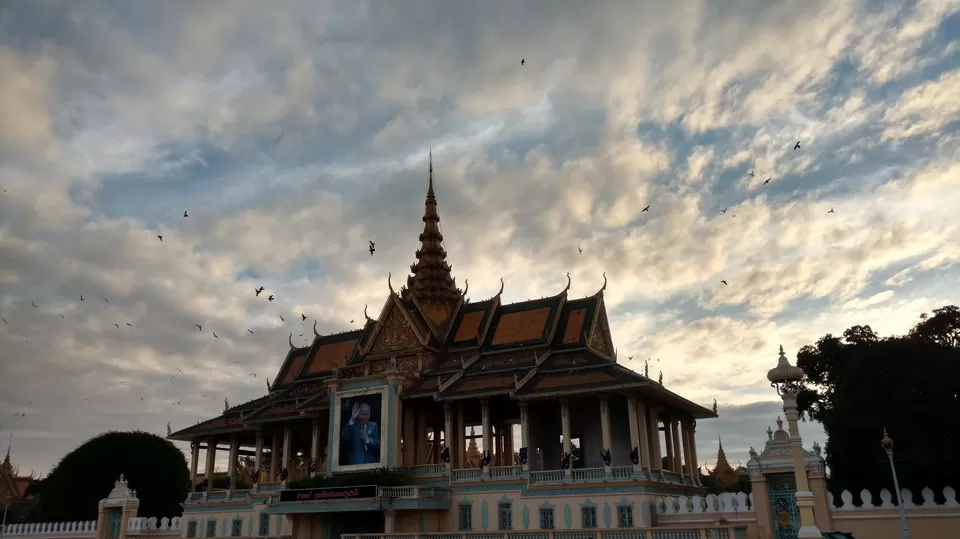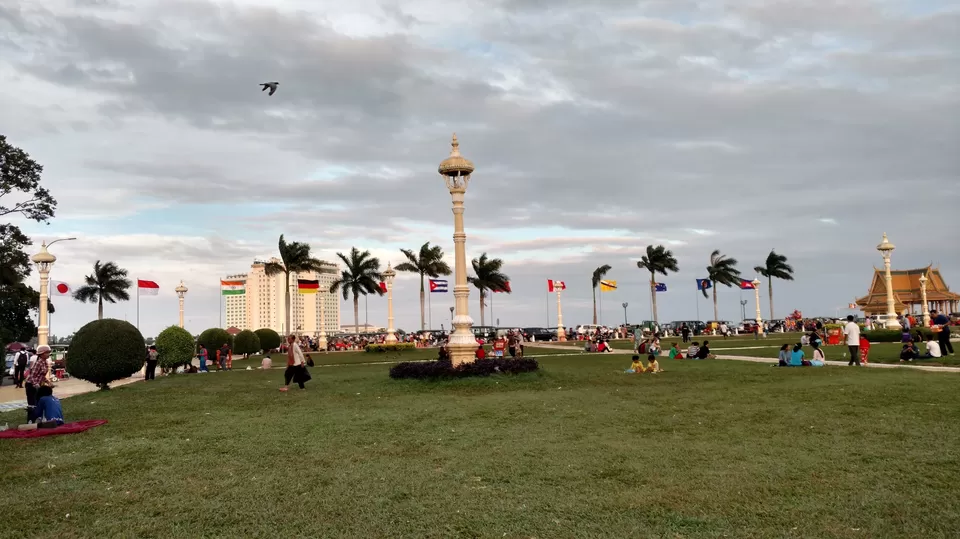 Psah Toul Tom Poung (Russian Market)
Located on the Southern side of Phnom Penh city, Russian Market aka Psah Toul Tom Poung is a crowded bazaar that offers wonderful glimpses of local Cambodian's livelihoods, souvenirs and endless photographic opportunities.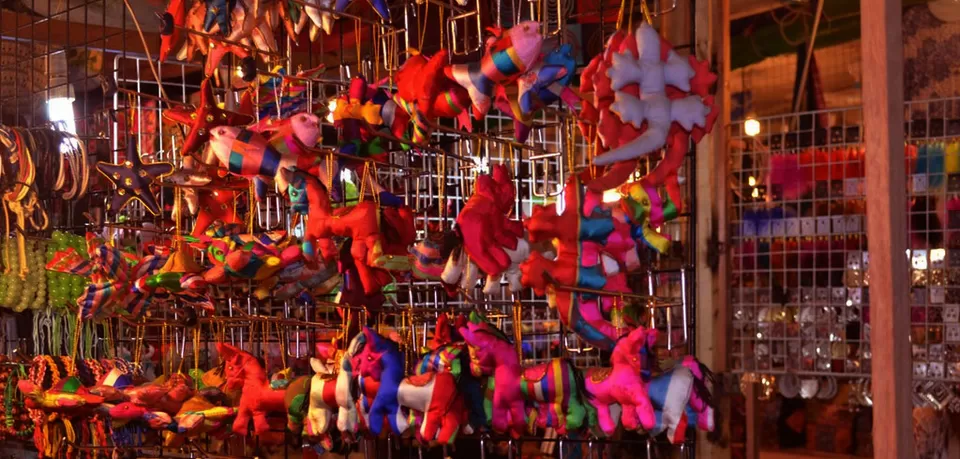 The Russian Market is extremely popular and huge market in Phnom Penh. From processed meats to motorcycle spare parts to ladies etc.. Will find every item and services available here. There are chances you may be lost during your first visit, so make sure you have your guidebook with you.
For all the ladies out here, don't forget to visit this wonderful bazaar :)
Siem Reap, Cambodia
Siem Reap, is located on the north-eastern side of the Tonle Sap Lake and is the main access to visit Angkor Wat. The remains a rural old town, with French style houses and shops. The area around the old market is crowded with locals and foreigners all day long.
Other than Angkor Wat, there isn't much to do in the town.
It's home to iconic ancient temples and the largest religious site in the world—Angkor Wat. The main reason people come to Siem Reap is to use it as a base to visit the magnificent temples of Angkor Wat.
I visited three temples: Angkor Wat, Bayon Temple and Prohm.
Angkor Wat
Angkor Wat is best accessed at sunrise so try to reach before 5:40 am. To access the temple you need to buy 1,3 or 7-day pass. I took and spend a whole day exploring three temples.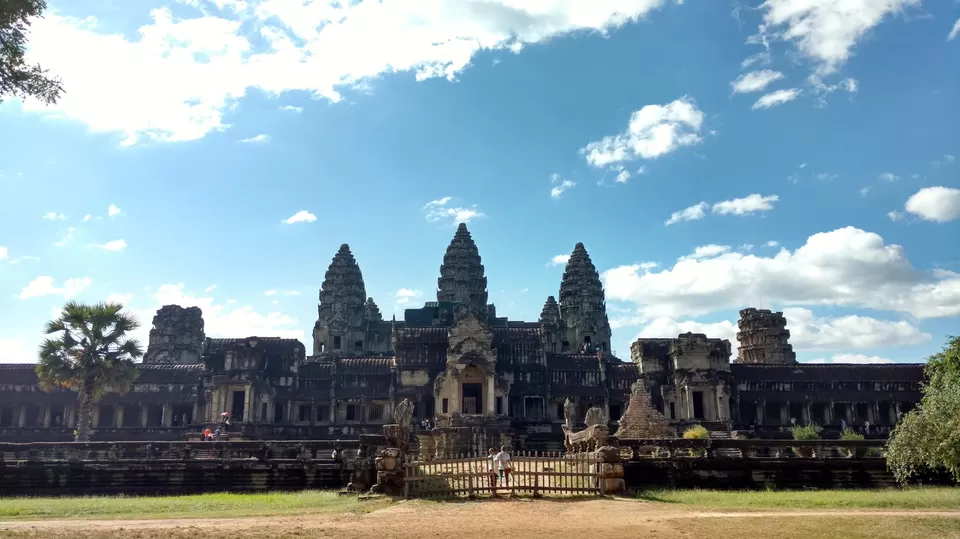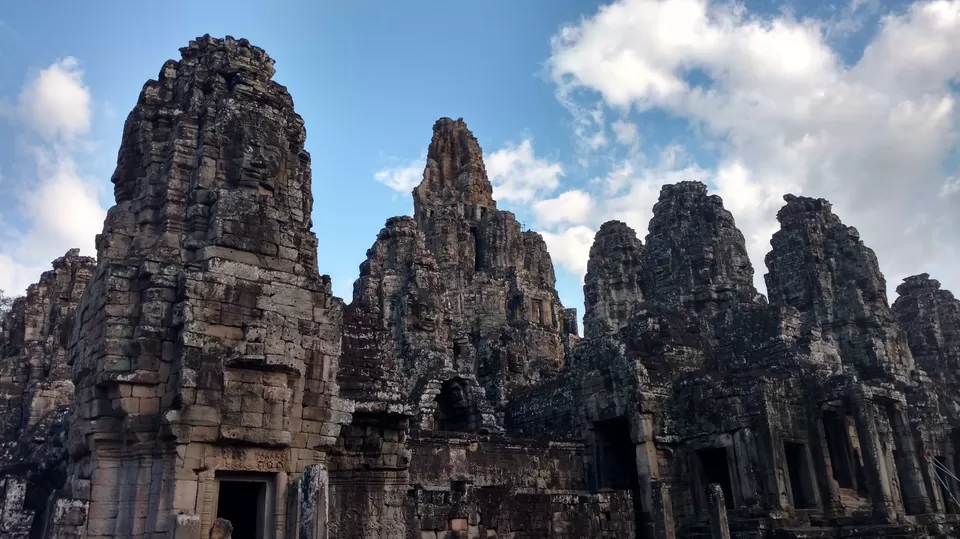 The masterpiece of Angkor Wat is Cambodia's one of the largest religions in the world, and it is truly one of the world's great sights which consists of hundreds of structures from the 9th to the 14th century that tells the story of the rise and fall of the Khmer empire.
I explored and get blown away by the intricate carvings of sensuous celestial dancers 'APSARAS' wearing bangles, beaded anklets and sheer drop-waist skirts. The pleats are still folded beautifully in the sandstone, 1,000 years on. The entire experience was simply beautiful and peaceful.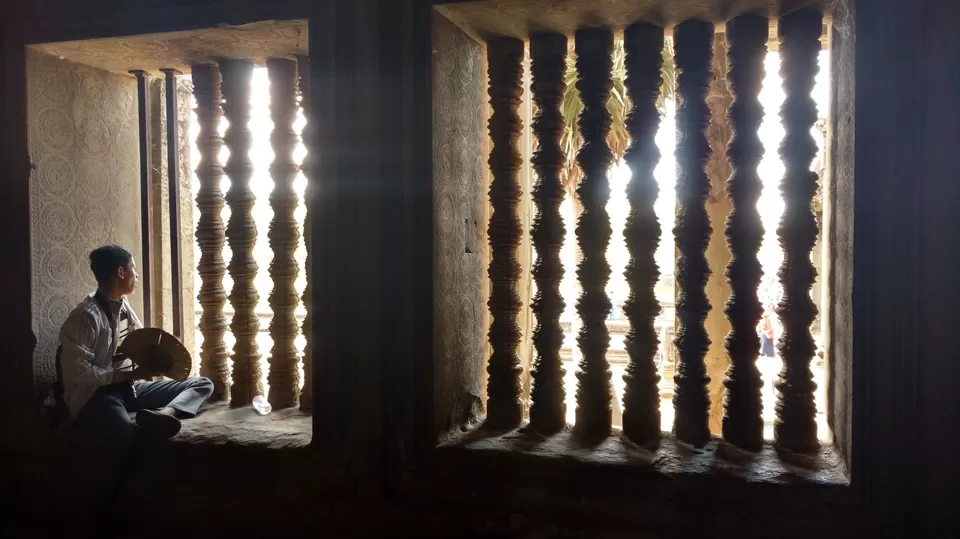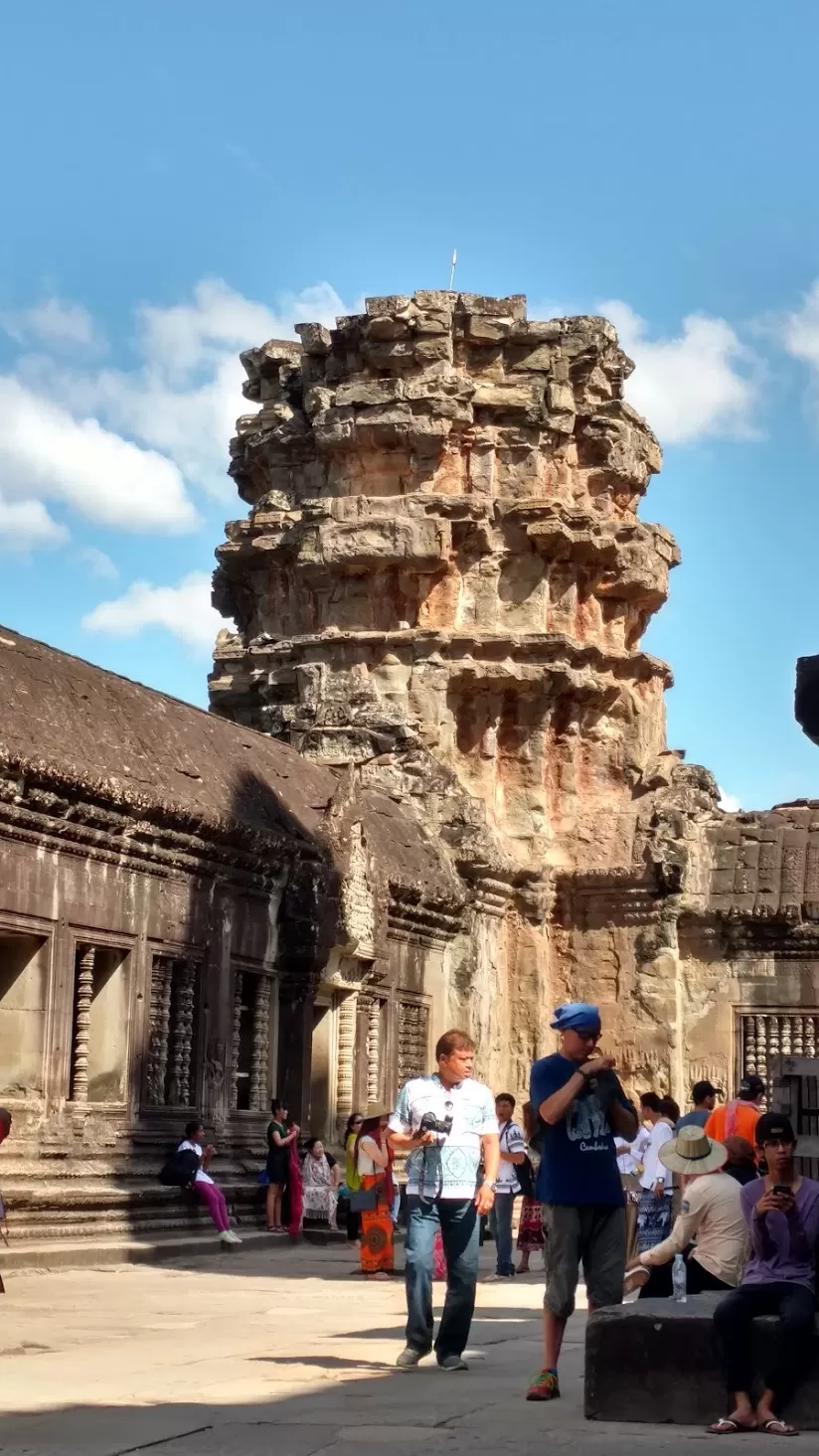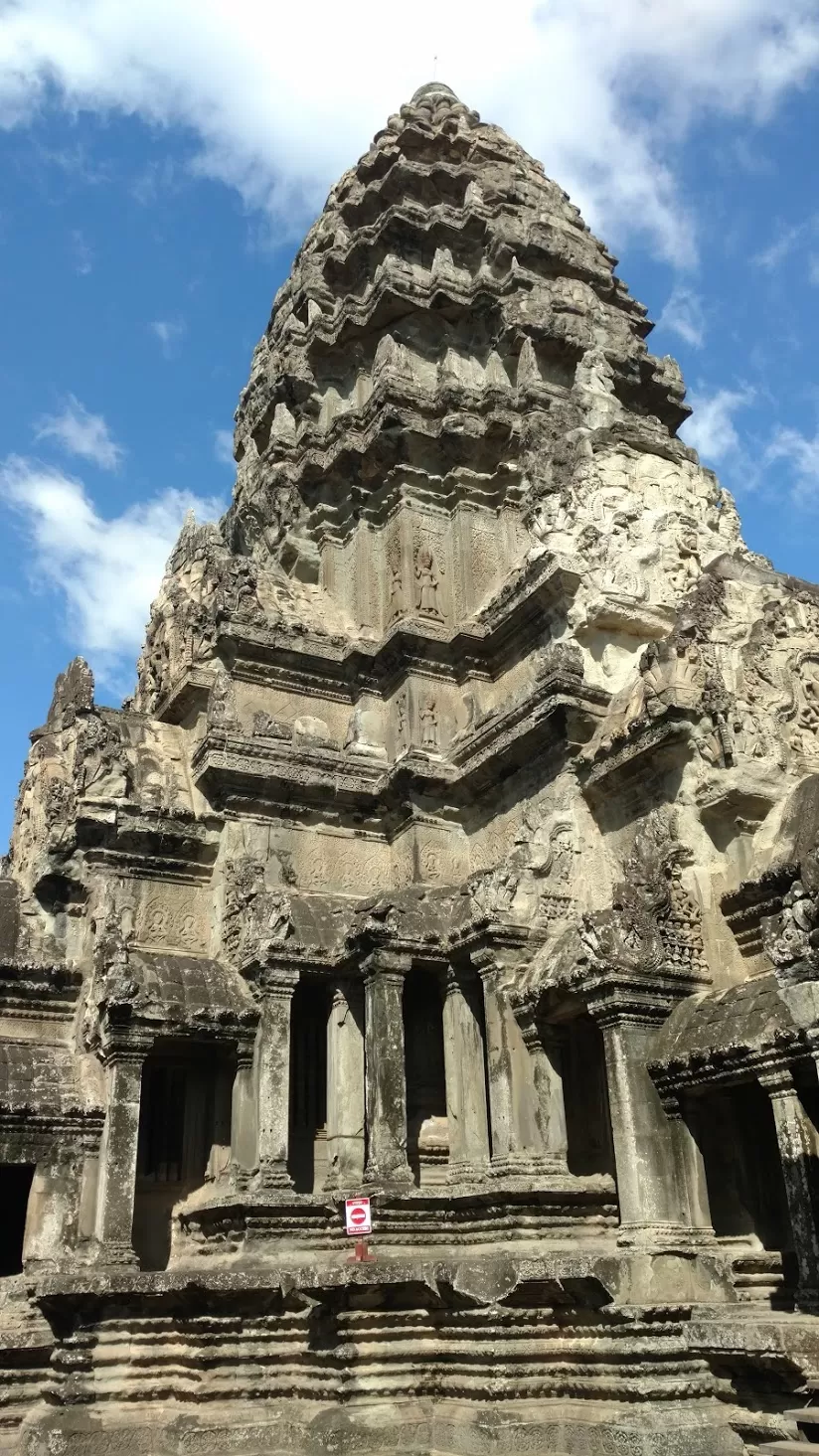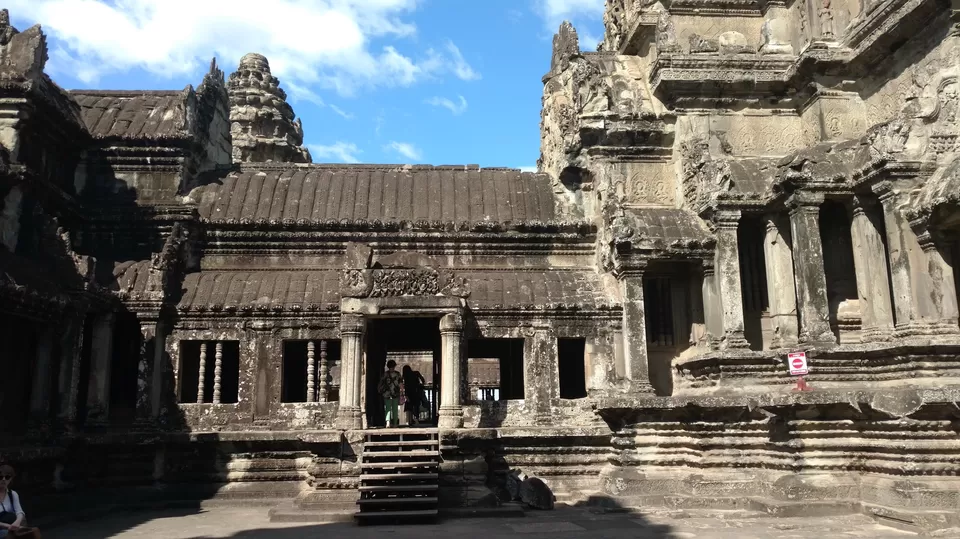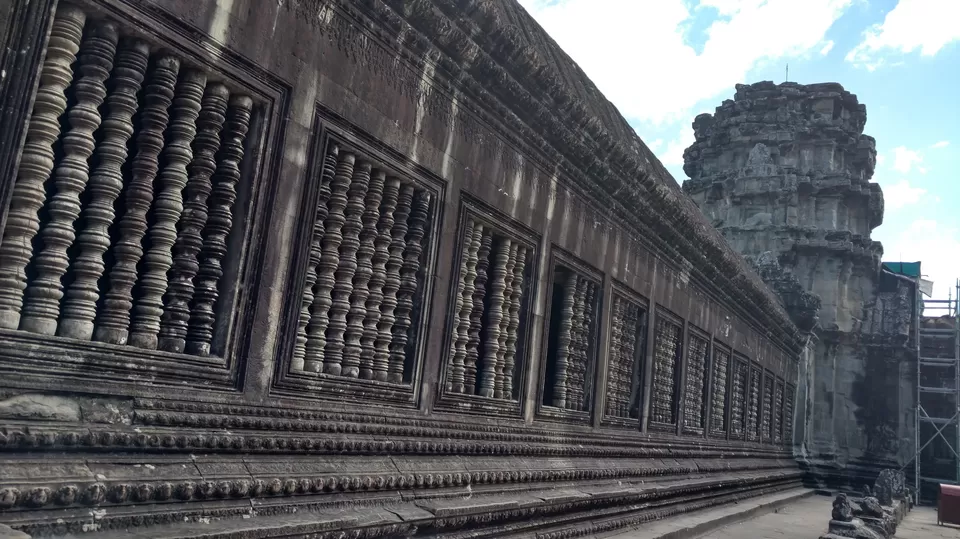 Tips:
1) If you want a few minutes of Angkor Wat for yourself, then try to reach before 5:45 am. The temple opens at 5:45 am and from 5:50 am people start to come in. This literally gives you five minutes to have some quiet time to yourself before everyone comes in. Try to come early to enjoy alone time.
2) There is a dress code at Angkor Wat because of the temple. The dress code for women must have shoulders cover as well as their knee. I was unaware of this, therefore I had to buy clothes from outside the temple. They have however been known to refuse entry to those that don't adhere to this.
Bayon Temple
Bayon is a smaller but equally as impressive temple with detailed faces carved into stone. There are stacks of blocks surrounding the perimeter piled high that you can climb on and study up close.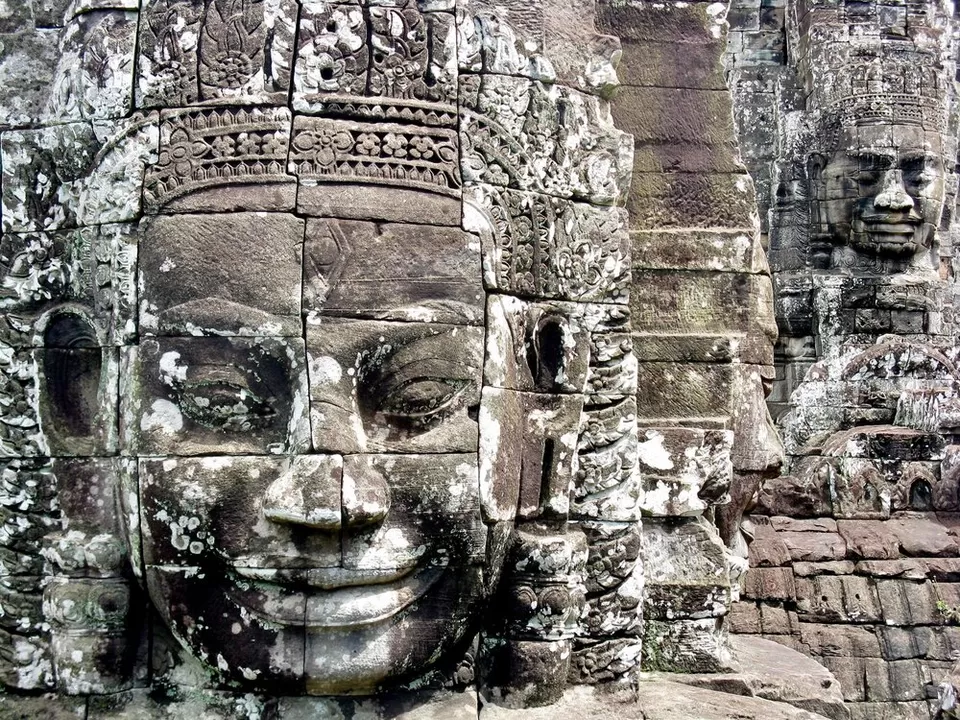 Like the other monuments of Angkor, it has been swallowed by the jungle, and looks very much the way most of the monuments of Angkor.
Pub Street, Siem Reap
Pub Street is surrounded by a number of restaurants and bars, with bright lights, and insanely cheap beer, and lots of young Cambodians out for a fun and laughter.