Sou sdey !! (Hello in Khmer)

What does travel mean to you ? Does it mean only seeing only the 'feel-good' in the world, the best in technology, the dream destination with slow covered peaks....or does it mean more ? Does it mean really understanding the evolution of human civilization over centuries, the ingenuity of our ancestors or the hardships faced by people or in this case our neighbor.
Does it inspire you that despite all this, we as humans always overcome and still manage to continue and evolve.
Well, Cambodia is a crash course in all above. From the epitome of medieval human civilization- Angkor Wat to the brutal Khmer regime which wiped off one third of country's population, to the ever welcoming and smiling Khmer people... the country is a window of how we should never take anything for granted, not least our freedom and right to choose.
The following is a complete guide to help you plan a trip to Cambodia all by yourself and enjoy the best the country has to offer. The budget mentioned above it for all activities, food, travel, etc. inside Cambodia. It excludes air cost (30k per person return in our case)
Just an FYI - I do not represent any of the below airlines, hostels,hotels, etc. :) Also except for Airline and Visa expenses, all other expenses have been divided between 3 individuals - Me, Wifey Suchita and our friend Jobin.

Prior to visiting Cambodia, will suggest you to watch a movie called First They Killed My Father to understand the kind of struggle and atrocities which the lovely people of Cambodia have gone through in not so recent past.
Also, do watch a documentary on Angkor Wat and the might of the empire on YouTube to understand the true scale of this ancient wonder.
Finally, do watch the brilliant vlog by Benn TK to get you all excited about Cambodia !!!!
But why visit Cambodia ?
When the sun rises over Angkor Wat, it's easy to understand why the citizens of this ancient city of Angkor considered their leaders to be gods. The rising sun reflects off the massive stone temple complex and the thick green jungle that surrounds it, creating awesome god-like glow. It's no wonder that Angkor Wat draws more than four million visitors every year.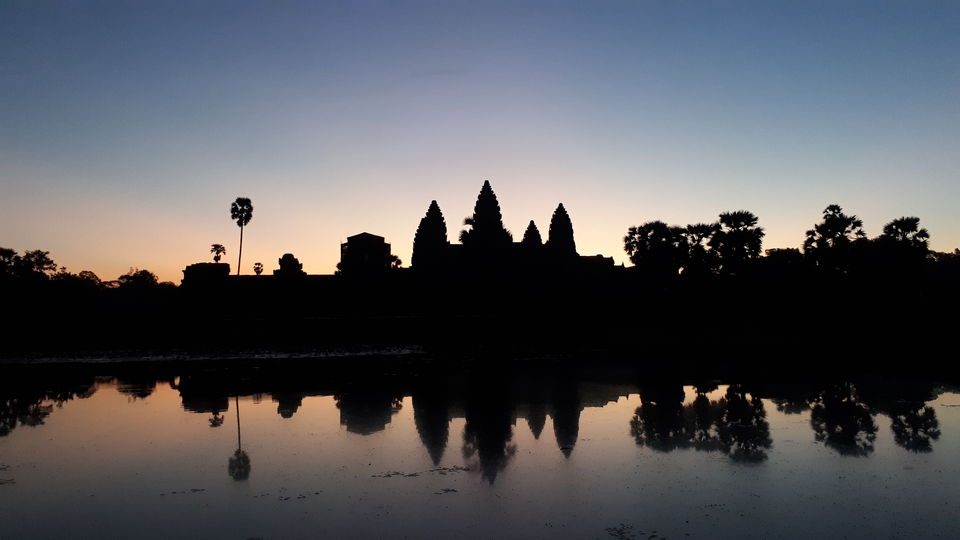 But the incredible ancient site isn't the only site worth visiting in Cambodia. In fact, Cambodia is so full of wonder, it should go right to the top of your bucket list.
Despite an influx of visitors, mass tourism remains largely restricted to just a few destinations and it remains relatively easy to travel along the tourist highways.
Reasons to go to Cambodia
Untouched Beaches
Everyone knows about Thailand's beautiful beaches, but who wants to be so cramped on the sand that you can basically taste the sun tan lotion on the person next to you? Save that proximity for yoga class, and turn your attention to the less-traveled beaches of Cambodia. Visitors say islands like Koh Rong and Koh Rong Samloem are what Thailand used to be like 20 years ago.
People
People in Cambodia are kind and industrious, generous, hospitable and open-minded, and an estimated 93 percent of Cambodians practice Theravada Buddhism. While the poverty rate halved from 2004 and 2011, Cambodia is still a very poor country. Visit Cambodia and listen to people's stories. Don't travel to this beautiful country without getting to know those who live there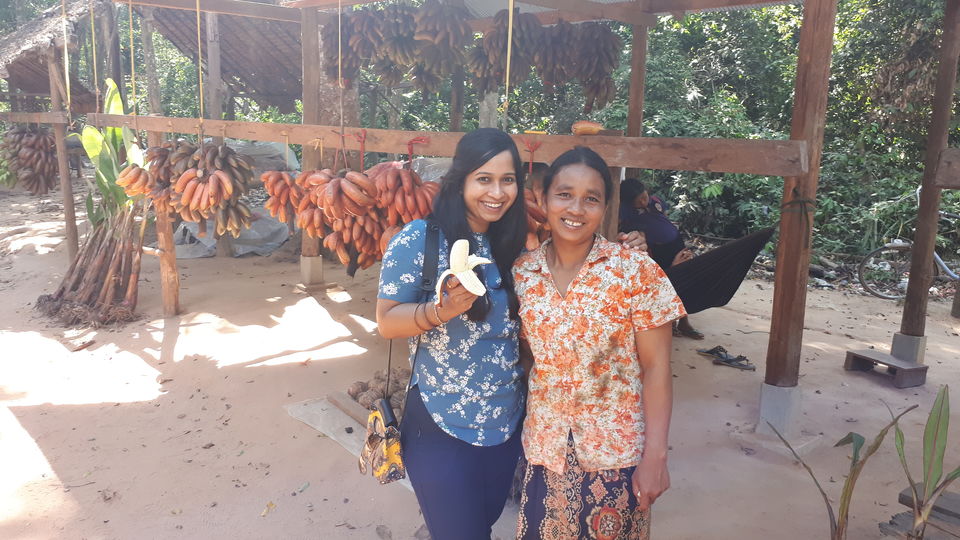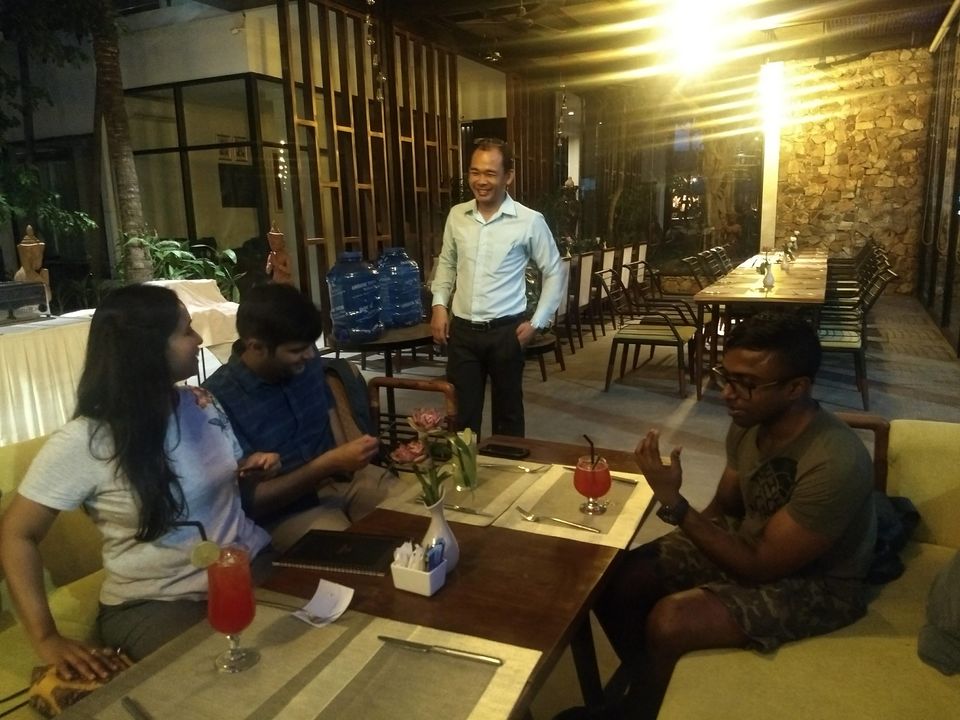 Angkor- (Part of our itinerary)
Angkor Wat is the largest religious monument ever built. The massive temple is simply breath-taking. While Angkor Wat is certainly the most iconic temple in Cambodia, you don't just go to see Angkor Wat. You go to visit the whole ancient city of Angkor, the capital of the Khmer empire from the 9th to 15th century. Wandering in and out of ruins, set deep in a thick jungle, is a truly different experience.
Angkor is a UNESCO World Heritage site, and it's easy to see why. Every ruin is intricately carved and impressively constructed. The amazing Bayon, the central temple of the ancient city of Angkor Thom, contains 216 massive stone heads whose faces stare down at temple-goers from every direction. Trees grow directly out of the stones and roots sprawl over structures at Ta Prohm, the so-called "Tomb Raider" temple. These, along with all the other ruins and the jungle itself, are magnificent sights to behold and explore.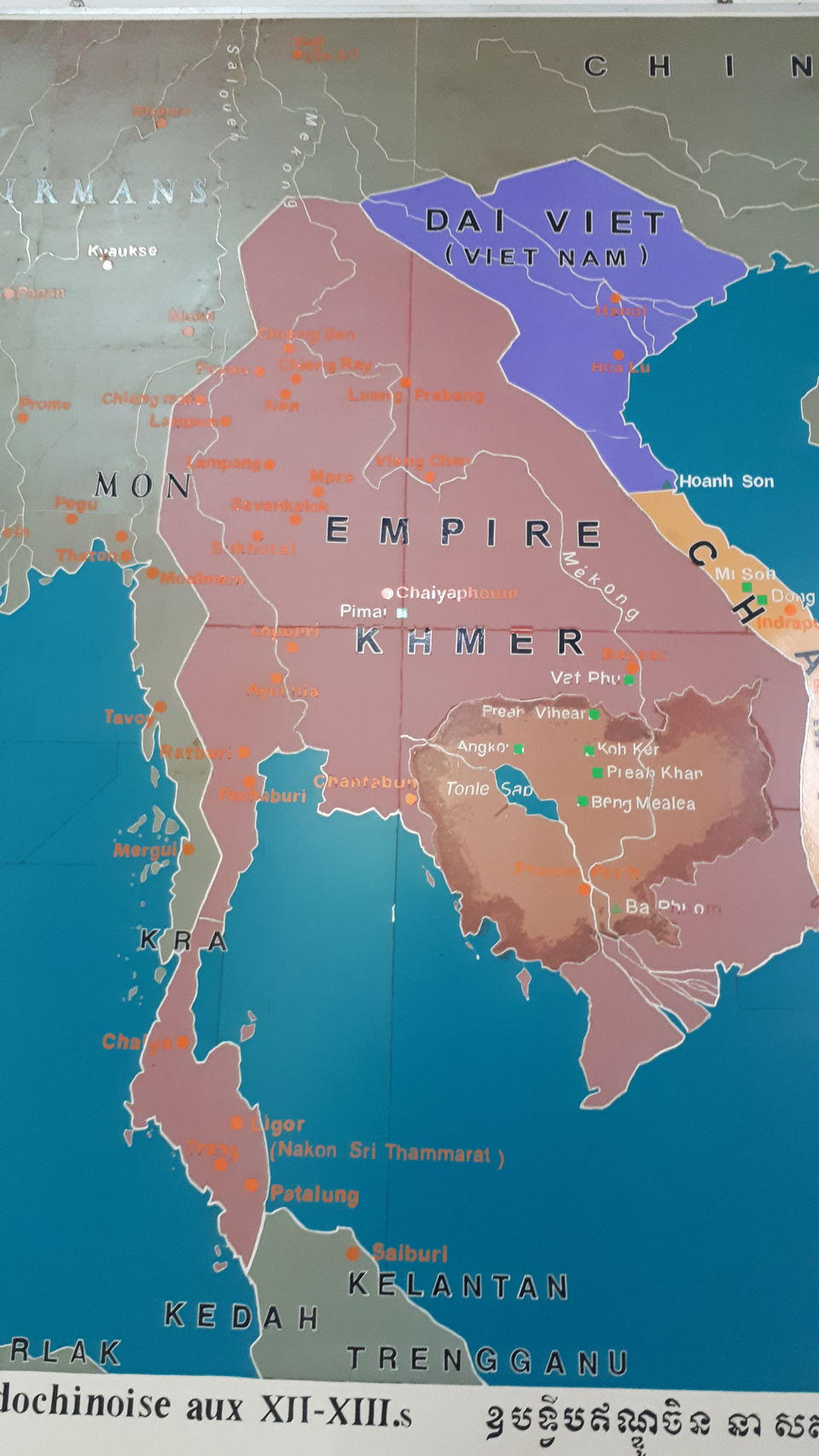 History
Cambodia has a very recent painful history, and learning about it isn't only responsible, it's a way to help the country, and indeed the world, move on. Almost two million people died from starvation, disease, torture and execution under the Khmer Rouge, which ruled Cambodia from 1975 to 1979.
Five minutes in the country and the tension between the horrific history and the admirable efforts to rebuild is impossible to miss. Monuments marking massacres and celebrating ties with allies stand solemnly in parks and in the middle of traffic circles, paying homage to the countless citizens who were ripped from their lives, stripped of their dignity and families, and ultimately killed or left to die. Visiting the killing fields outside of Phnom Penh and the museum that occupies the former Tuol Sleng prison is excruciating, but important.
Food
Khmer food is humble and comforting. Rice is a staple, served at pretty much every meal. It may come alone, fried into a cake or with curries, stews and freshwater fish. The most famous Khmer dish is fish amok, which is white fish steamed in a banana leaf and topped with coconut cream. Beef and pork are commonly served with rice or noodles, typically with herbs and some kind of curry. Cambodia is also home to the famous Kampot Pepper, which comes from the south of the country and ends up in dishes like stir fried crab.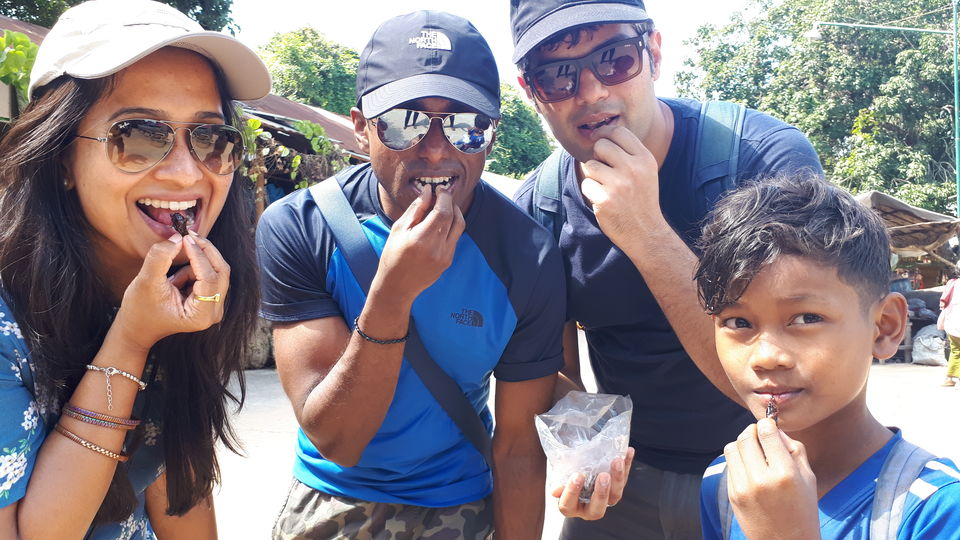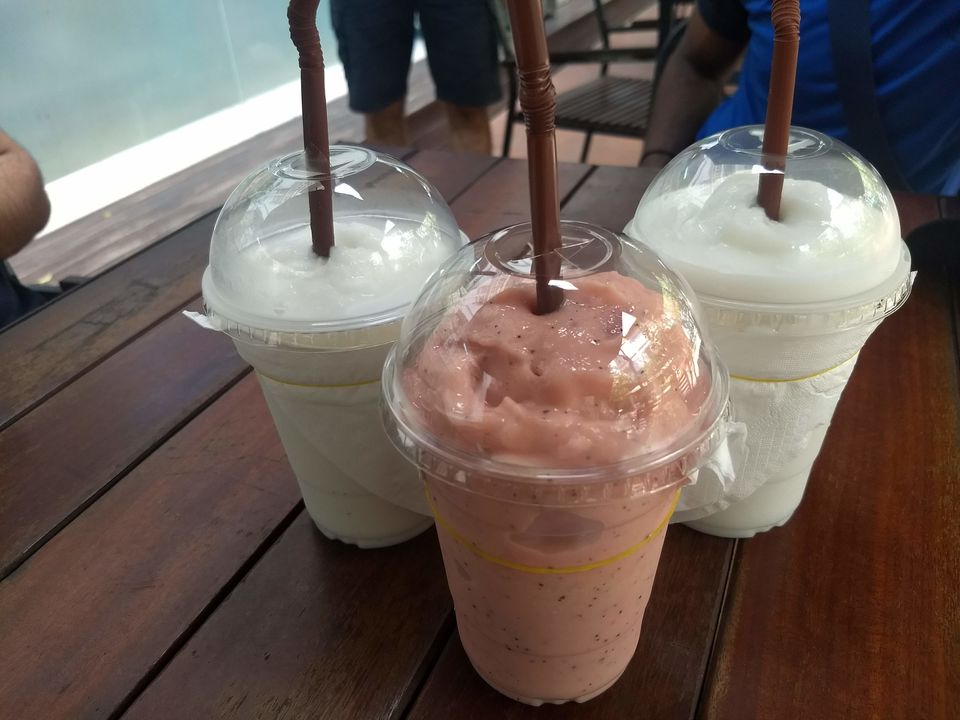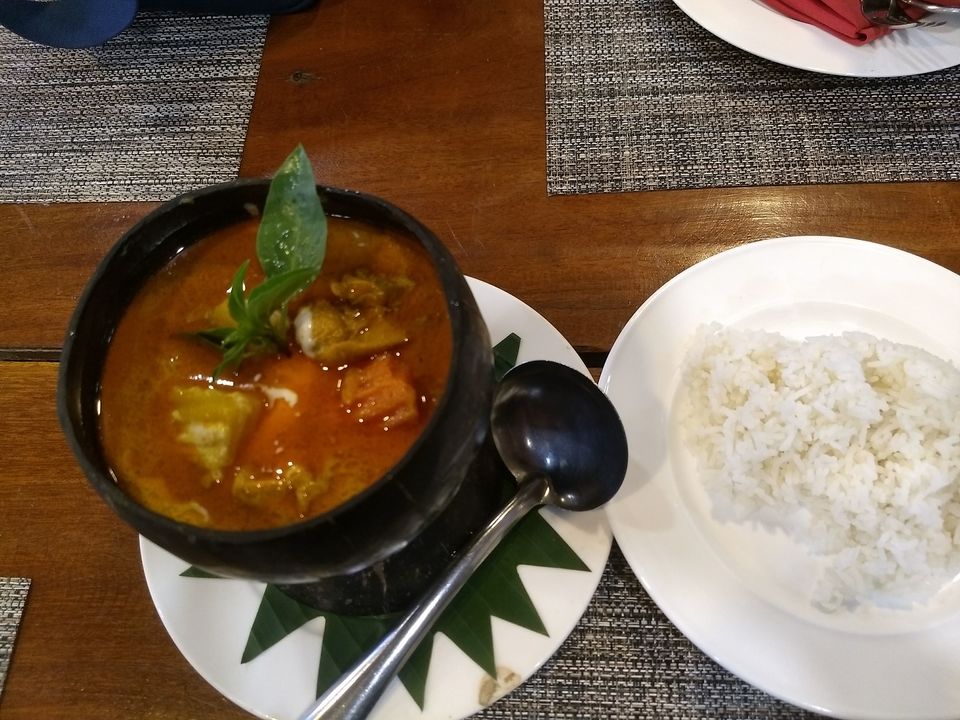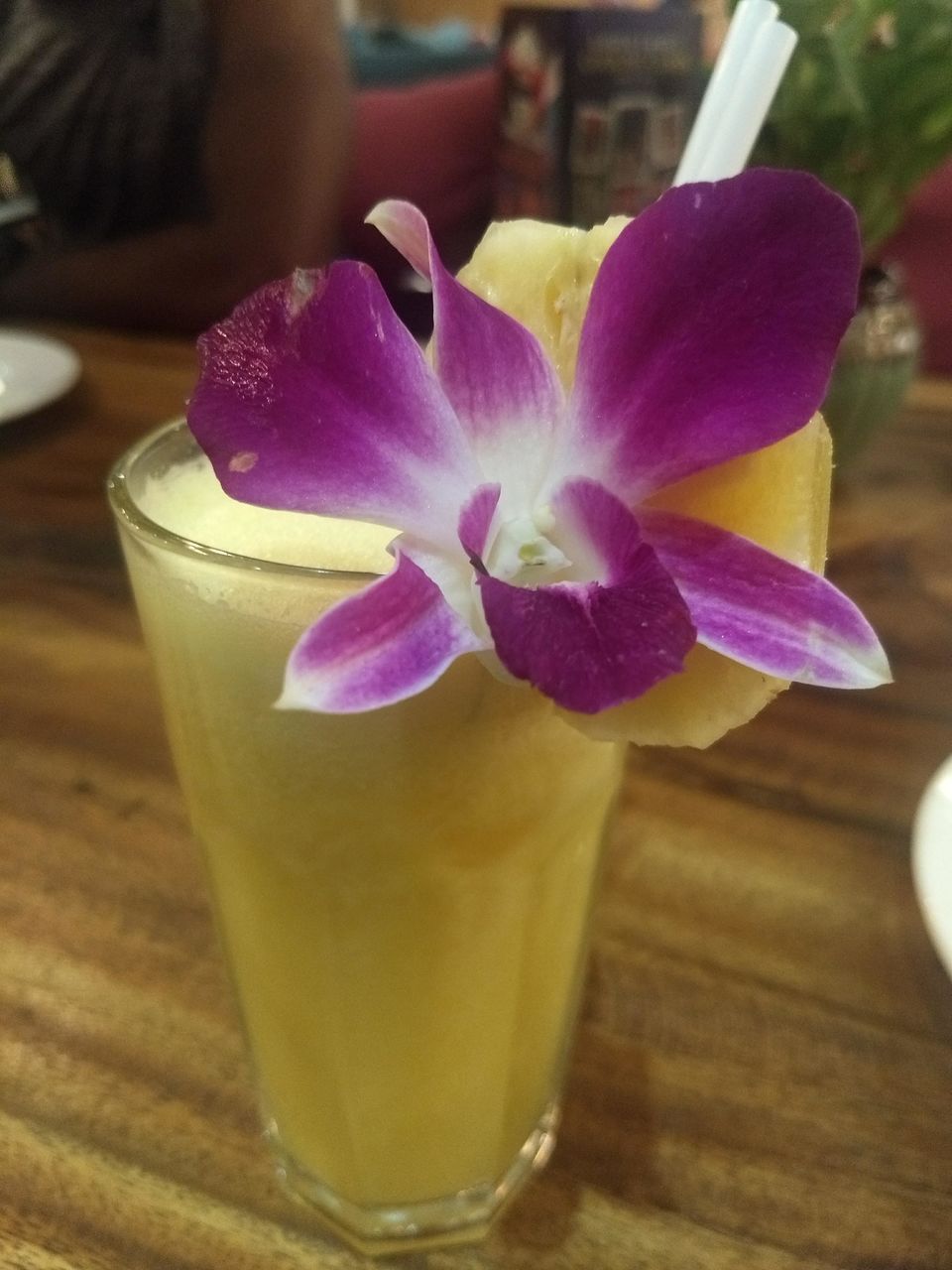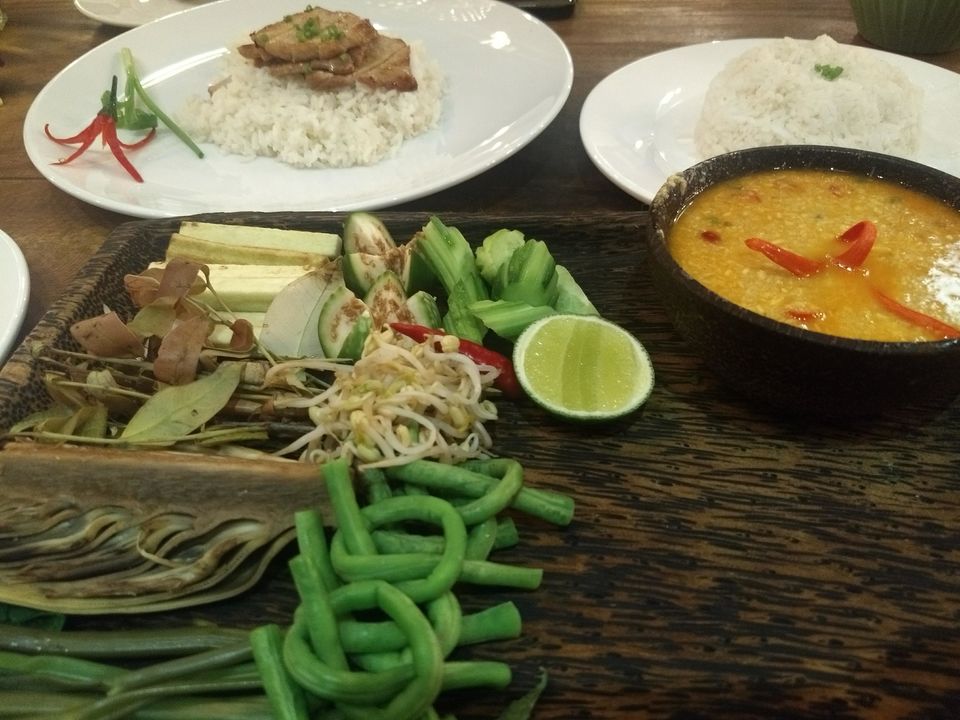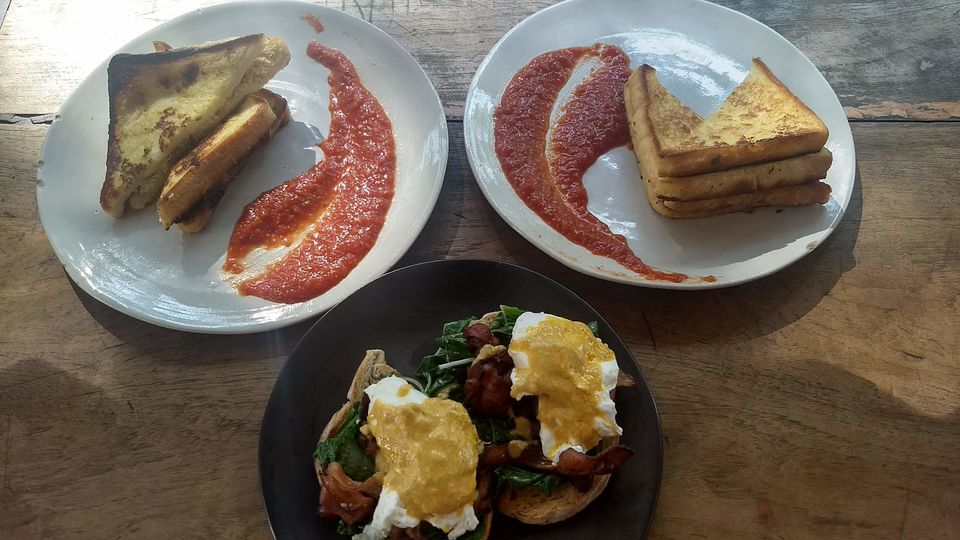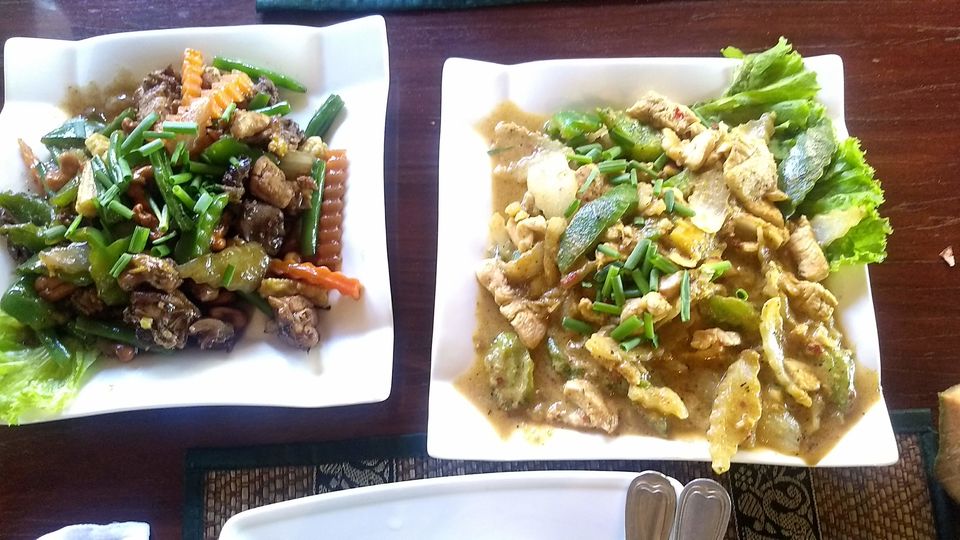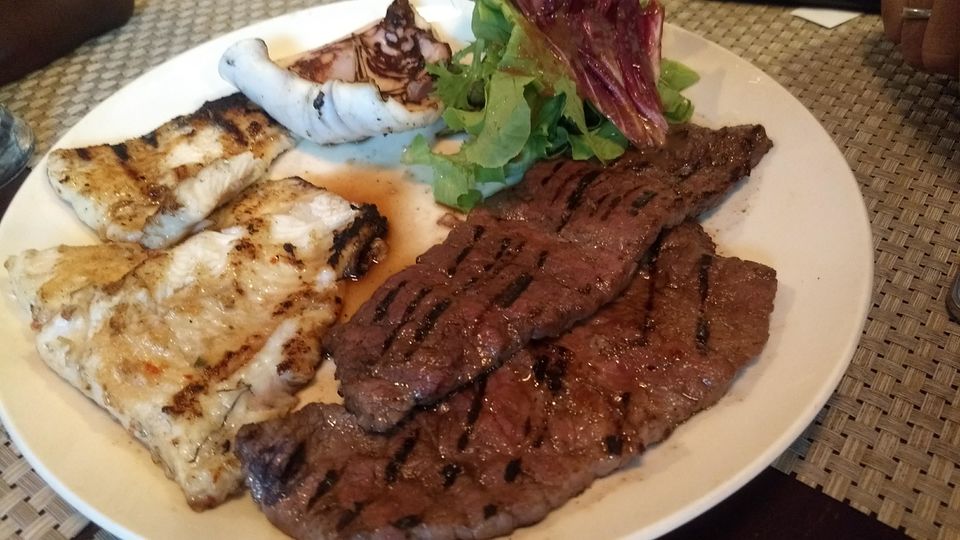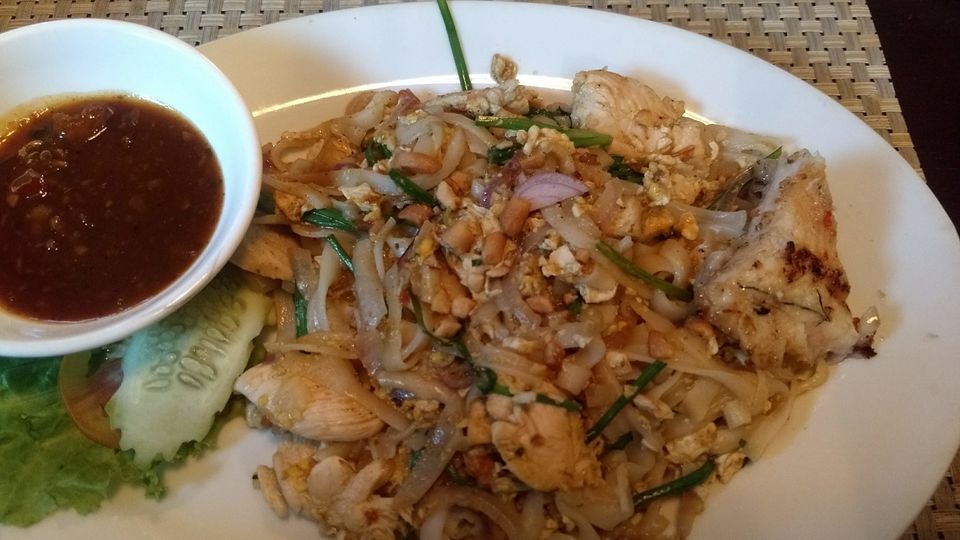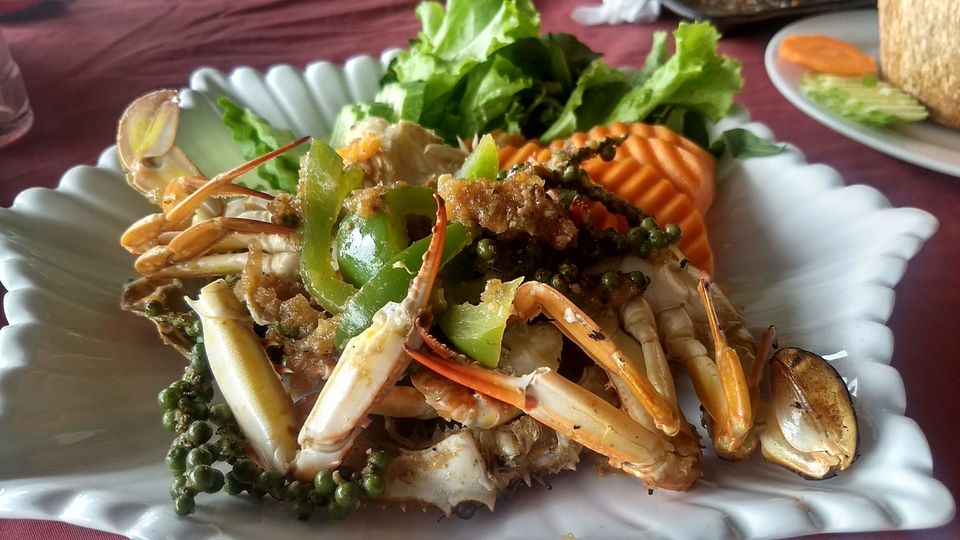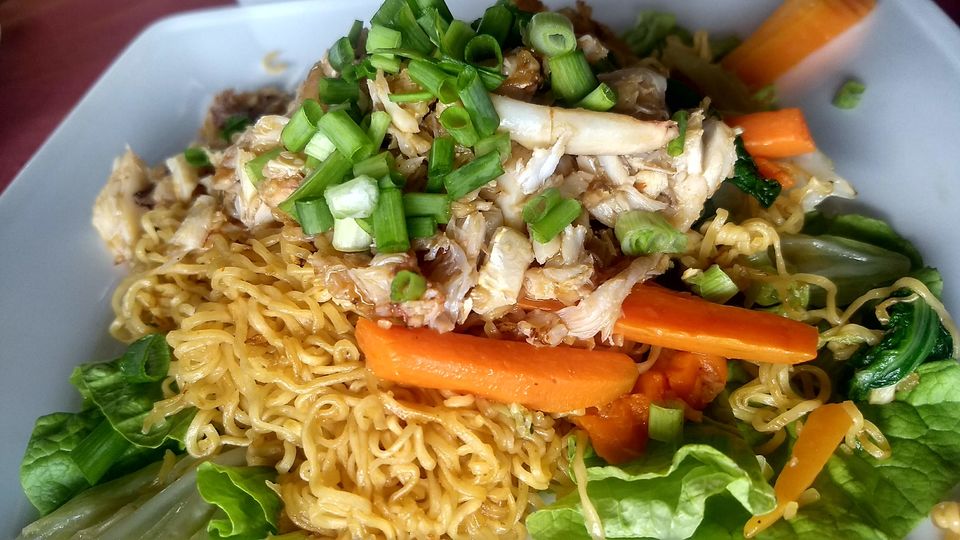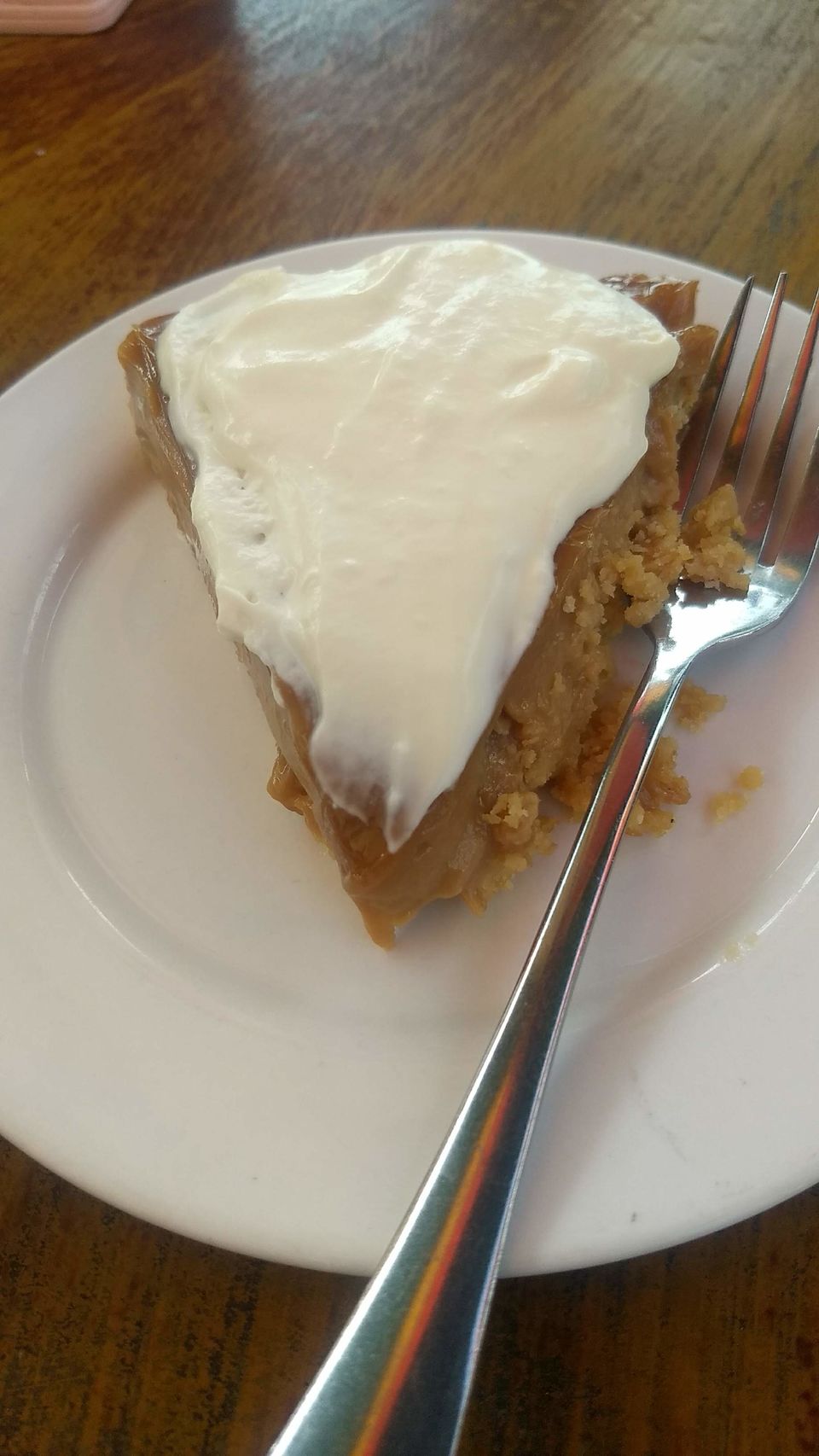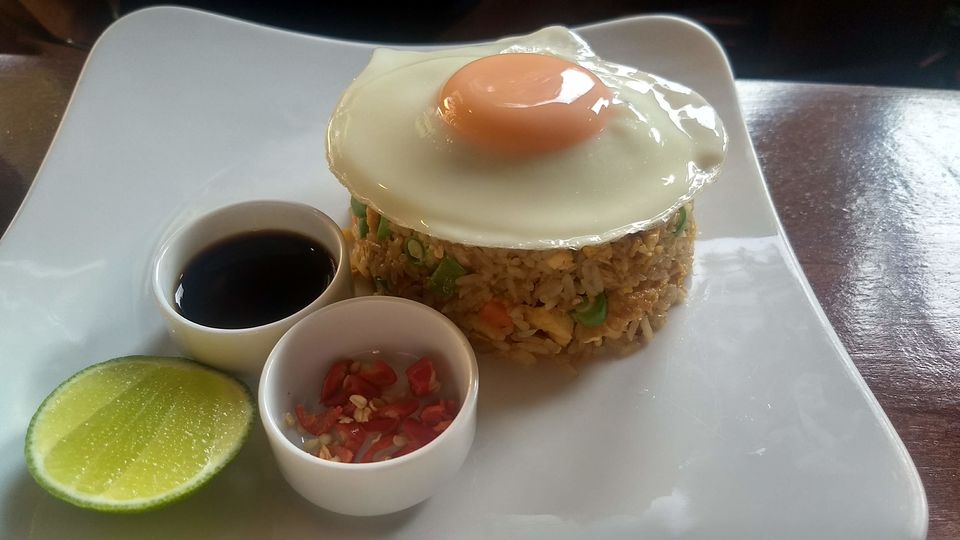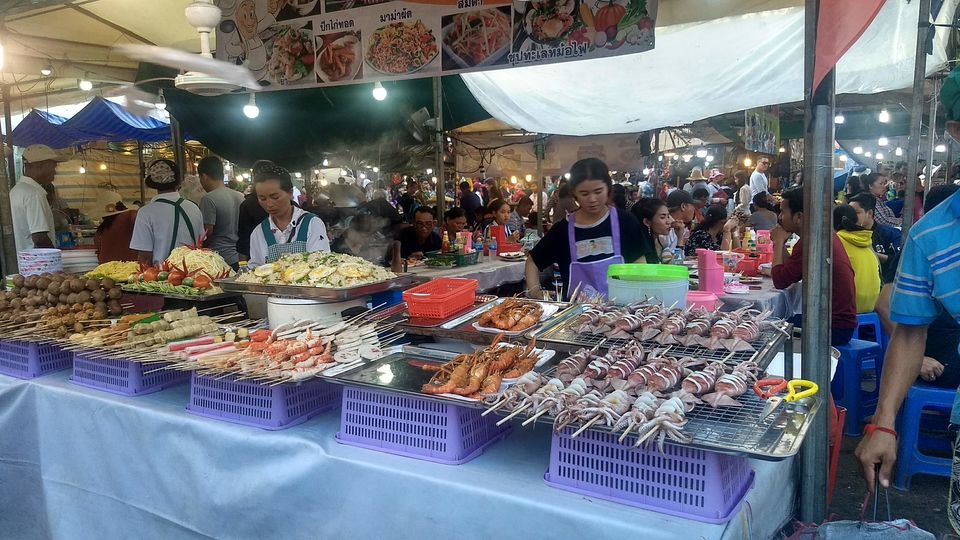 Phnom Penh- (Part of our itinerary)

The capital of Cambodia is a cosmopolitan city on the brink of becoming the Asia's next bright destination. Phnom Penh is full of contrast -- between tradition and modernity, poverty and wealth, locals and tourists. Cambodia is less dense than neighboring Thailand and Vietnam, and that relative sparsity is noticeable in Phnom Penh compared to cities like Bangkok or Hanoi.
Phnom Penh is at once eerie and hopeful in its emptiness. The all too recent genocide under the Khmer Rouge that emptied out the city and brutally slaughtered millions echoes in the relative quiet.