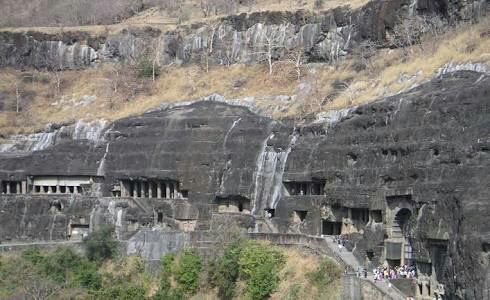 Is visiting a mysterious place ever been in your bucket list ? Or have you ever considered exploring the daunting caves ?
If the answer to any of these questions is yes then Patal Bhuvaneshvar in Uttarakhand is the perfect place for you to quench your thirst.
Patal Bhuvaneshvar is situated in the Kumaon Region of Uttarakhand ( Pithoragarh ) at an altitude of around 1350m above sea level.
This place is one of the most mysterious and spiritual places of the state and is mainly dedicated to Lord Shiva.
The actual cave is made of limestone and is 160m long and 90ft deep. Various limestone formation have over the years created various impressive figures which resembles severs gods. It is believed that all the 33 Crore Gods and Goddesses resides in the cave.
The stories and mighty tales contained in these caves are endless. From the hairs of shiva to the tongue of Kali Bhairav, you can find everything here.
The several others tails associated with the place are easily available over the Internet and is sever times documented in News Channels ( Can be found on YouTube ).
The accommodation at the place is limited and only basic amenities are provided.