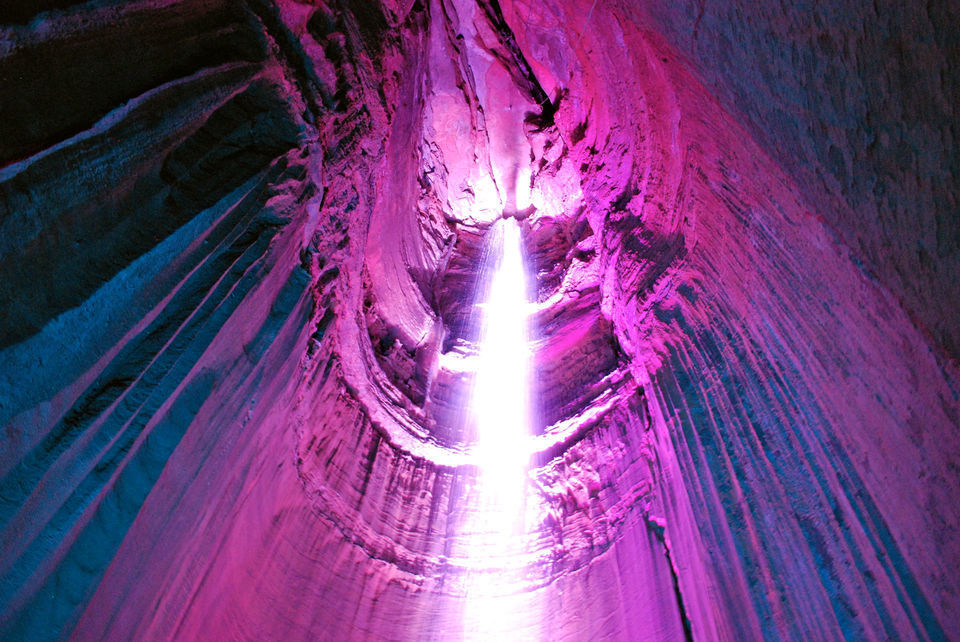 Waterfalls are the most exquisite of natural wonders. They bring about a feeling of freshness that can only be experienced. After all, it is not everyday that you get to witness torrential water fall over rocks, creating pools of deep blue.
Waterfalls are of various kinds. Some are gigantic, creating thunderous sounds as you feel their cool breeze from a distance. Then there are the hidden, meandering ones – for which you need to dive inside caves and descend into underground tunnels. The Ruby Falls, located inside Lookout Mountain, in Tennessee, USA, are one such phenomenon!
About Ruby Falls
Located at an elevation of 1120 ft. from the ground, Ruby Falls are the tallest underground waterfalls in the United States. These beautiful falls have been popular for romantic getaways, ever since they opened to the public in 1930!
Leo Lambert, the chemist and cave enthusiast who discovered these falls along with a group of explorers, named the spot after his wife. Today, Ruby Falls welcomes over half a million visitors each year from around the world!
These falls are considered a symbol of love and dedication. Many American musicians, including Johnny Cash and Roy Orbison have been inspired by their beauty.
These falls look naturally stunning with sunlight filtering through the cracks by day. But in the evening, a thoughtfully illuminated medley of colourful lights turns them into an ever more heavenly sight.
Ruby Falls are situated inside a limestone cave that resulted from an eruption out of the sea around 200 million years ago. The stream is fed both by rainwater and natural springs. Water collects in a pool at the bottom before flowing through the mountains and merging with the Tennessee River at the base of Lookout Mountain. The limestone formations inside the cave have also been given quirky names by tourists.
Timings and ticket prices
The falls are open to the public everyday from 8am to 8pm. Visitors can buy tickets at the entrance or book online in advance. The classic waterfall tour costs about $21.95 (Rs 1,530) per person.
Have you discovered an awesome place like this? Share details of your amazing trip here.