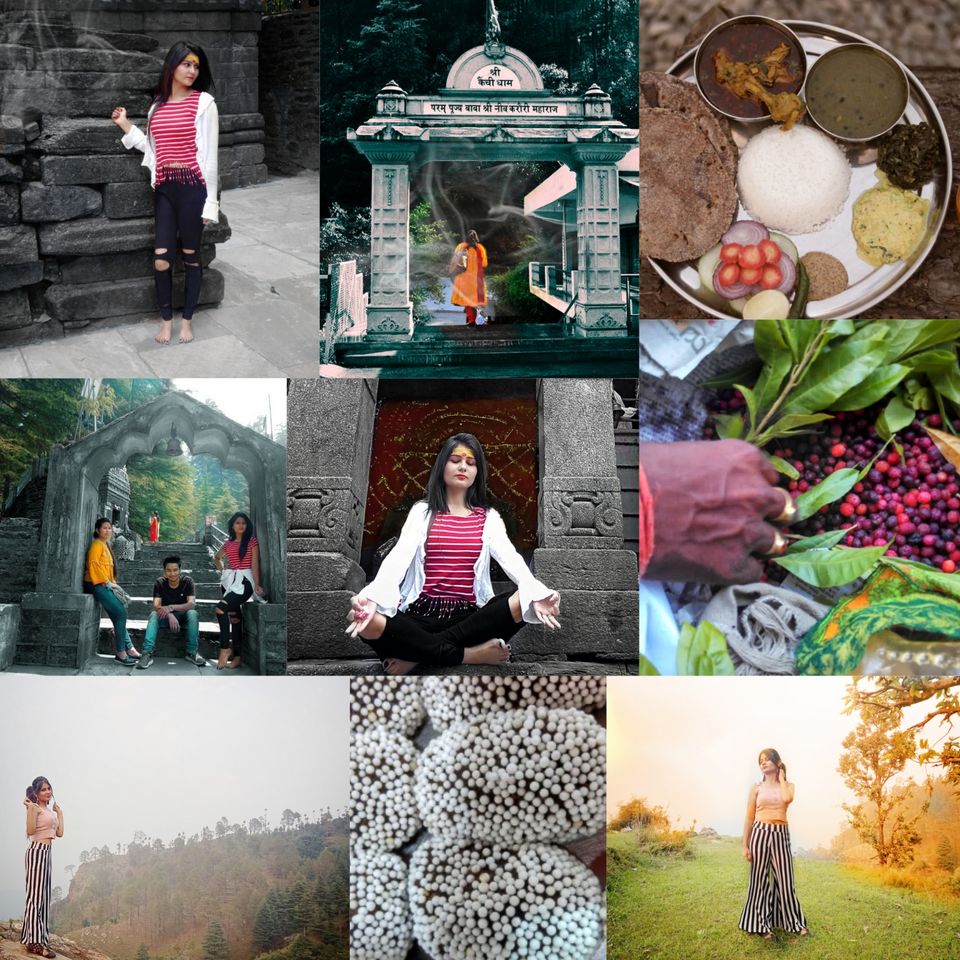 It is a placed On the Nainital - Almora Road, 9 Km from Bhowali and 17 Kms from Nainital is a modern pilgrim centre. This place has achieved recognition owing to the ashram of the famous Shri Neem Karoli Baba Maharajji. We group of 4 friends planned to visit kumaun region of uttrakhand
We started our journey from Bhimtal via cab at 6am .we booked a cab for our entire journey to and fro and it charged around 5K which was reasonable for us.
On. On way to this kumaun trip first of our destination was kainchi dham.
Kainchi temple is of a special importance in each and every devotee's life. It was here that Ram Dass and other westerners spent a lot of good time with Maharajji. All devotees should pay a visit to this temple at least once. 
If u google about this place you would come to know that steave and markzukerberg have also visited this place and got inspired , we visited this temple and started our journey with blessings of 'Maharajji'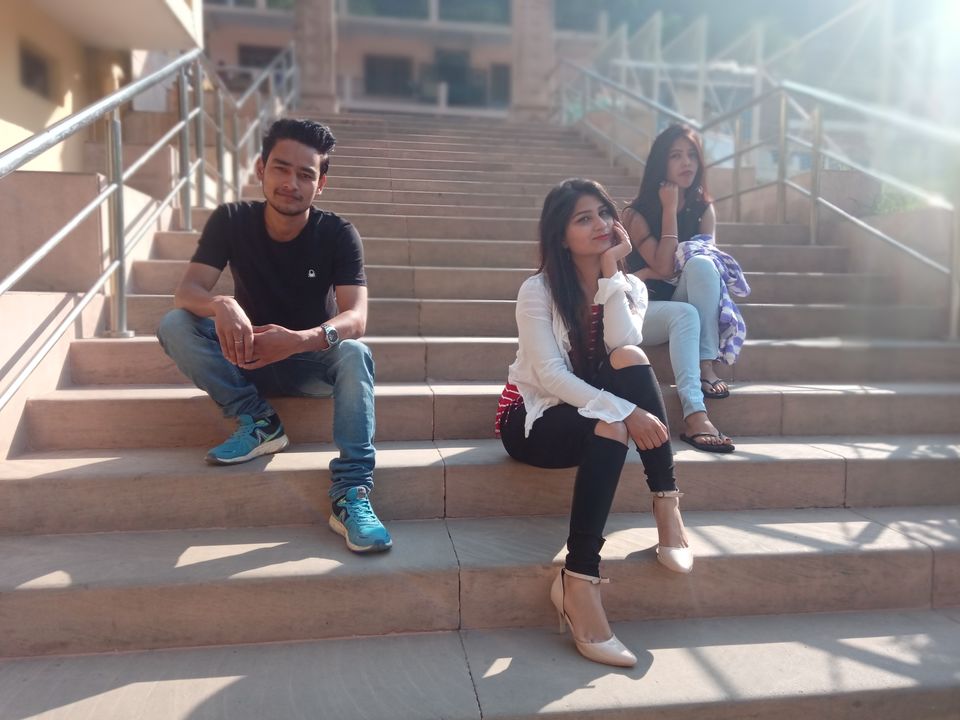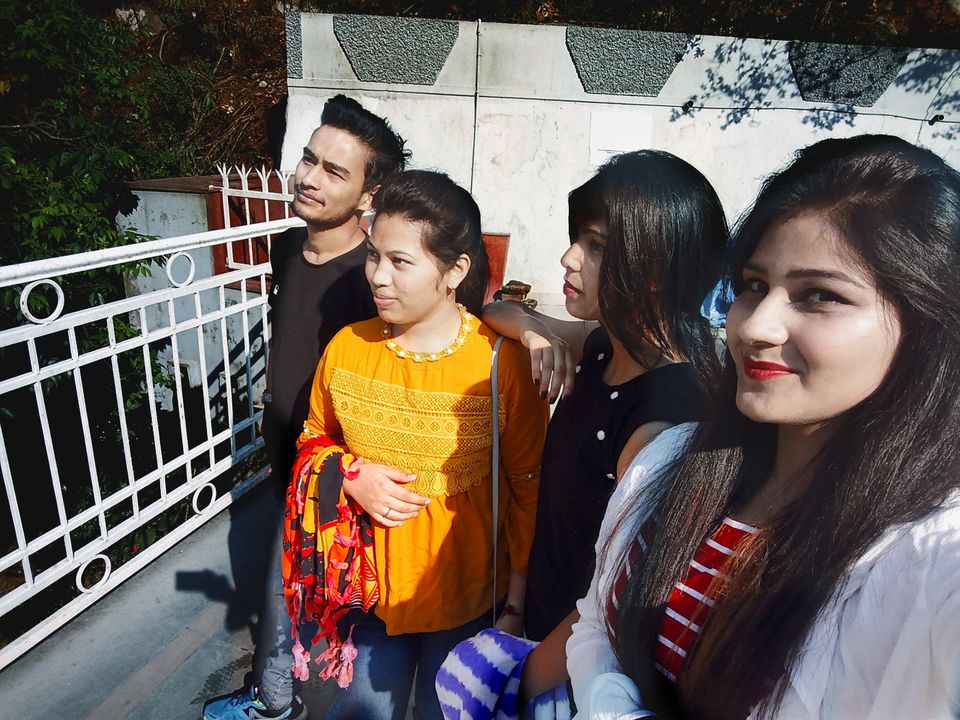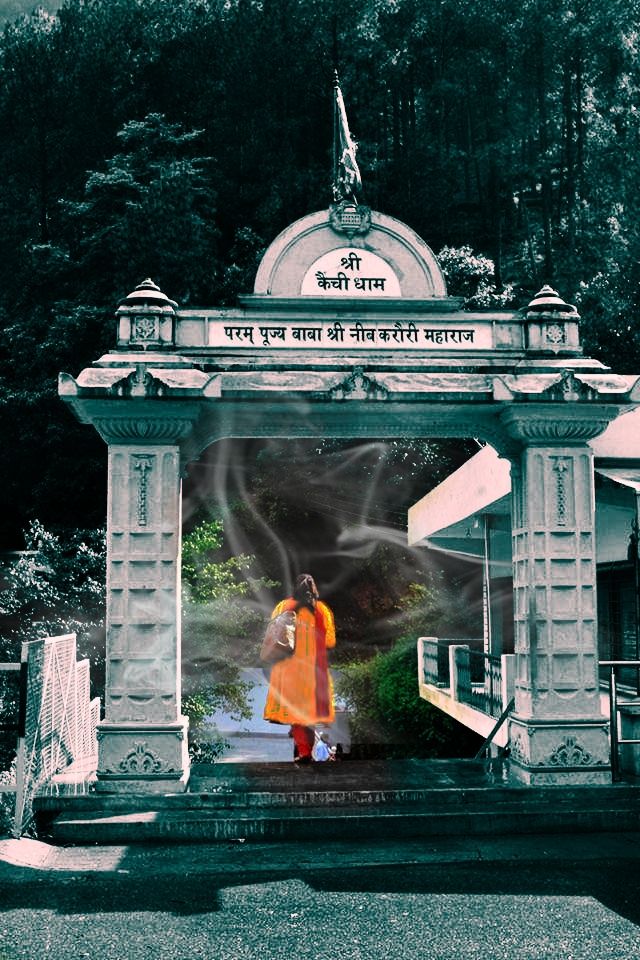 We moved from kaichi dham to almora after having breakfast ,in this region u might cross your ways with lots of strange fruits u may never heard of ,one of this vender came to us and asked to buy "kaphal"  (local name) kaphal are deep red colored small berries having sweet and tangy taste .As the fruit was looking quite strange and it was something new for all of us we end up buying it. It took 2hours to reach almora,almora is a small hill station, Being surrounded by the dwindling pines and old oaks, the city has a divine aura that is enough to allure the backpackers. To make the scenery even more mesmerizing, the snow-capped Himalayas stand in utmost grandeur to please the visitant.
It was our next stop we spend an hour here looking and appreciating it's divine beauty and then we moved in northeast direction of almora to explore "Jageshwar temples" ,I mentioned TEMPLES because It's a group of over 100 Hindu temples dated between 7th and 12th century, although the origin of these temples is still unclear , locals there has an interesting theory that all these temples had been build  in a single night by some unknown supernatural power. There are many other theories though i don't believe any and i don't deny any...
We visited most of these temples ,if u ever find a chance to visit almora Jageshwar is a must visit ,i assure u will not disappoint.
O ya i have one more reason for all the Bollywood lovers to convince you why u should go there 😂 is few of the songs and scenes from movie VIVAH have shot here i am inserting a picture to prove my statement.
Anyway  after visiting jageshwar now we all were craving to have some regional food so we prdered a proper kumauni thali (50INR/head) which contained - Bhatt ki churkani,madua ki roti,kheere ka raita,salad,Hari sabji,bhang ki chatni etc.
After filling our tummies we moved in the direction of our ultimate destination "Pithoragarh", basically a small village named Bhubhneshwar 11km from gangolihat.
Before reaching pithoragarh (Gangolihat) we also visited "chitai goljyu devta temple" (an incarnation of Lord Shiva) what makes this place so special is the whole temple is covered with Bells of diffrent sizes devoted by devotees, It is reputed to make every wish come true, provided the worshipper ask for it with a clear conscience.
After visiting here we continued our journey.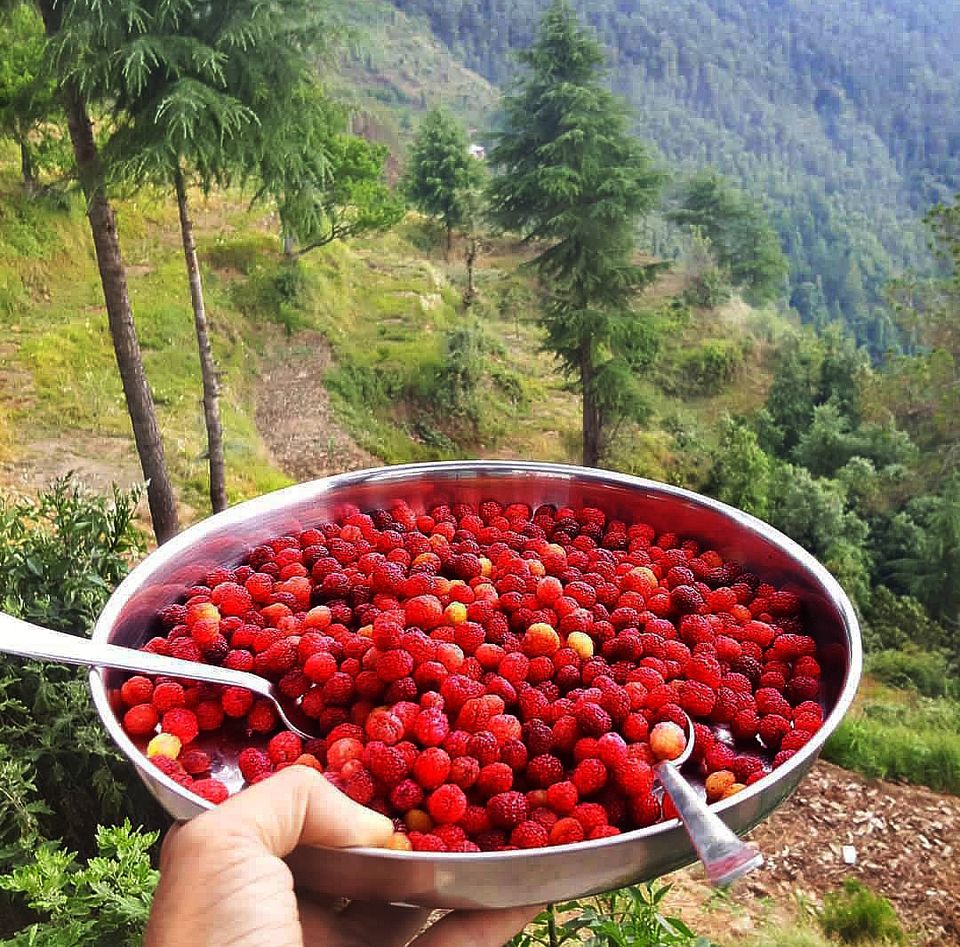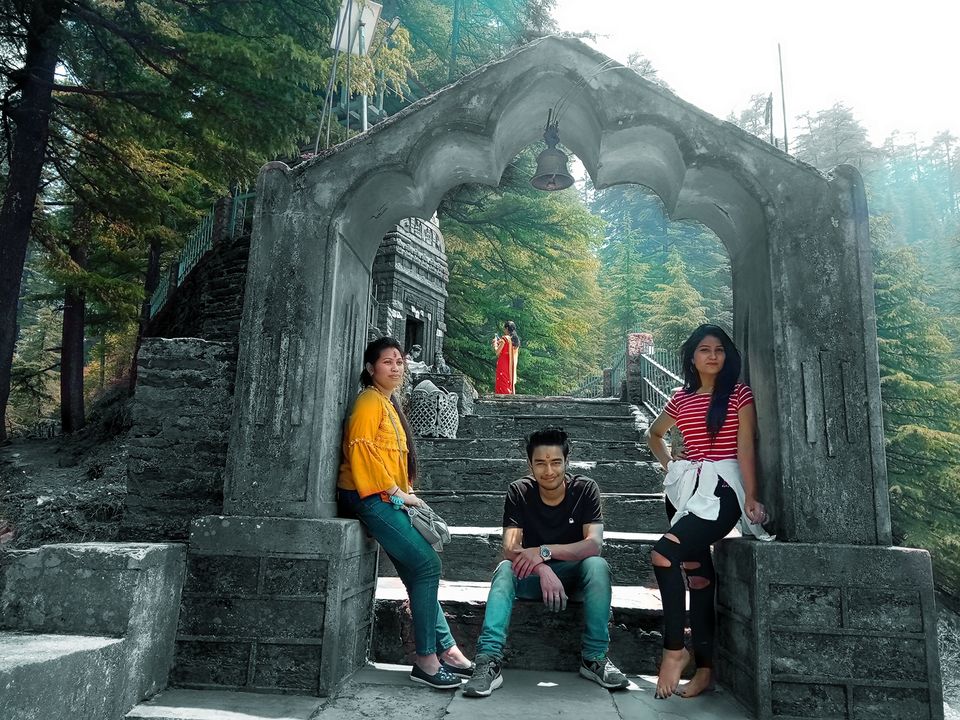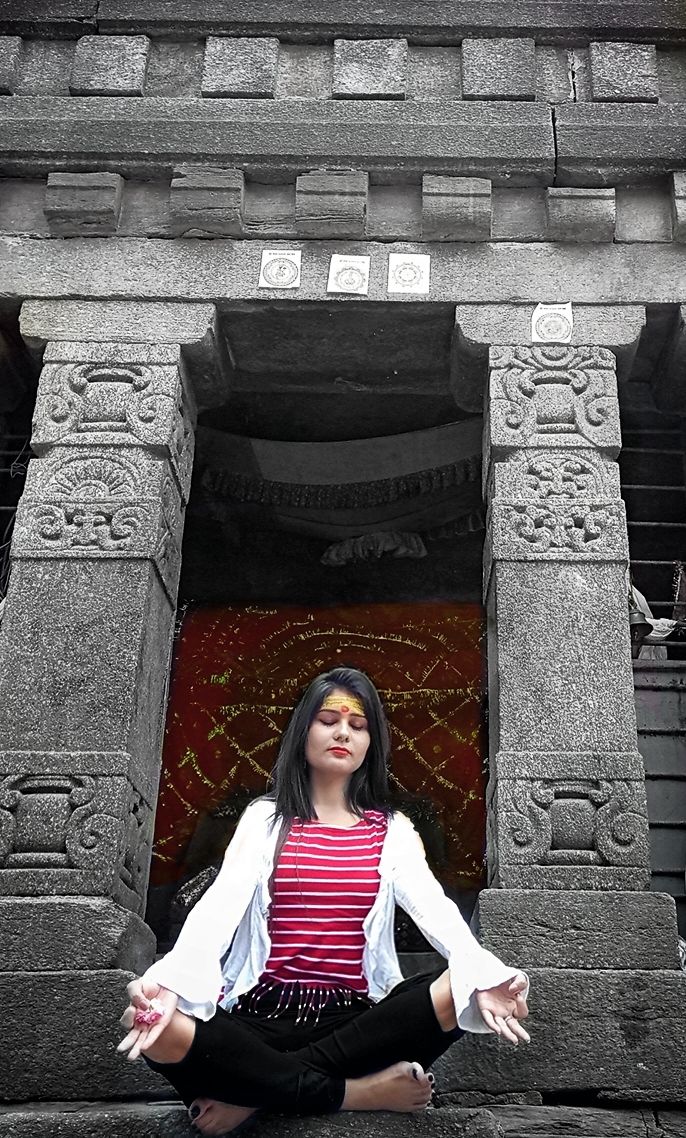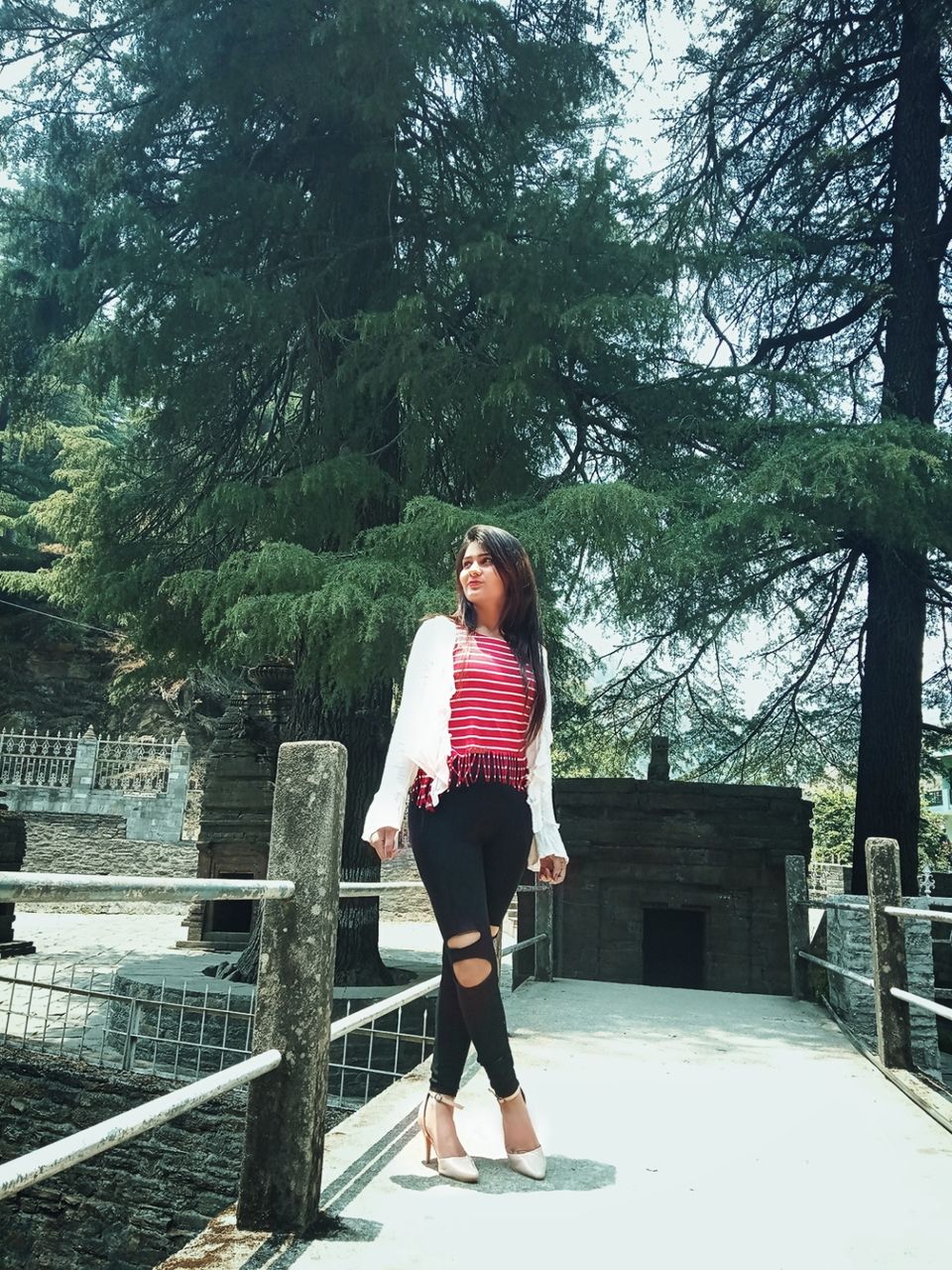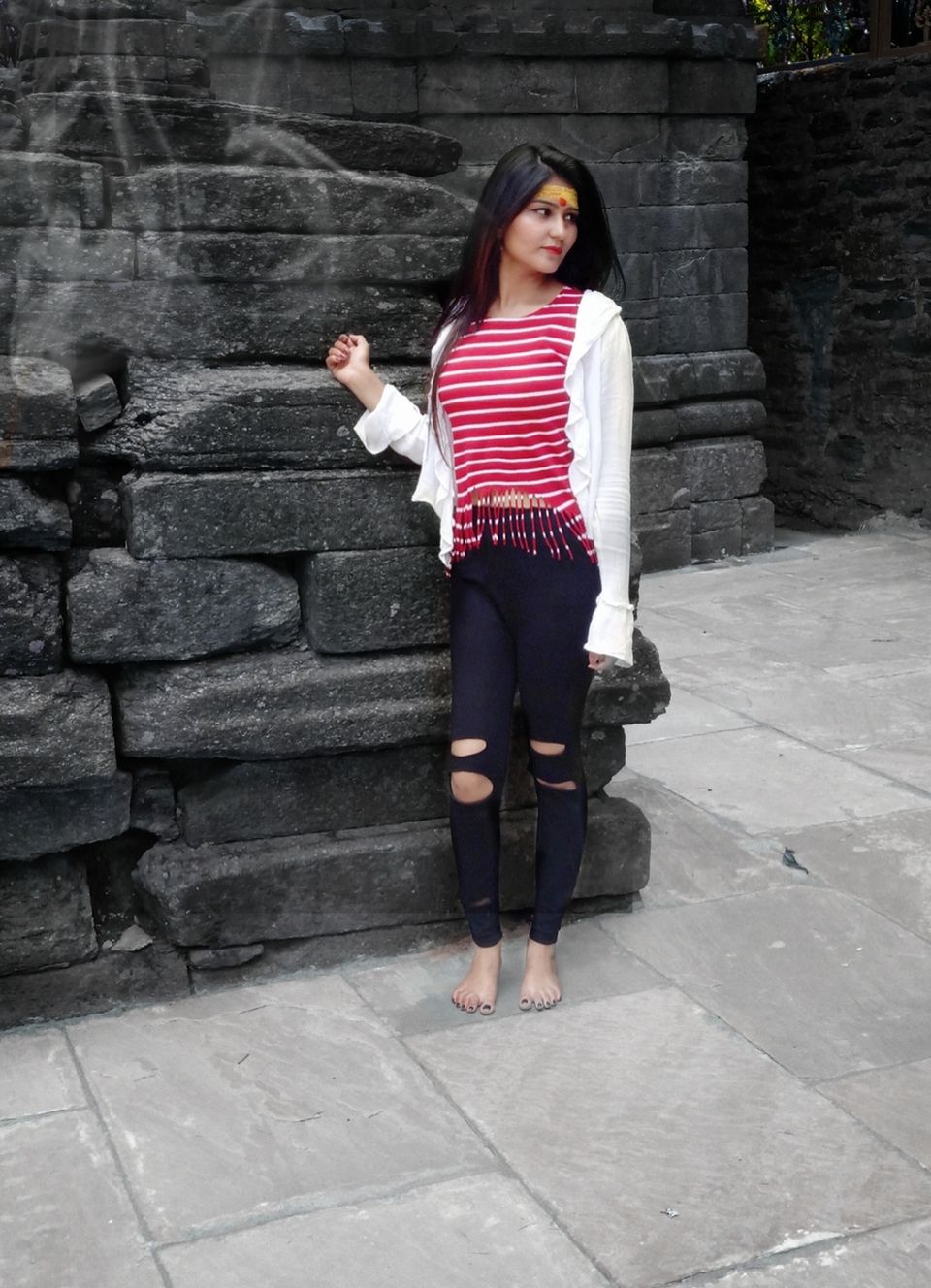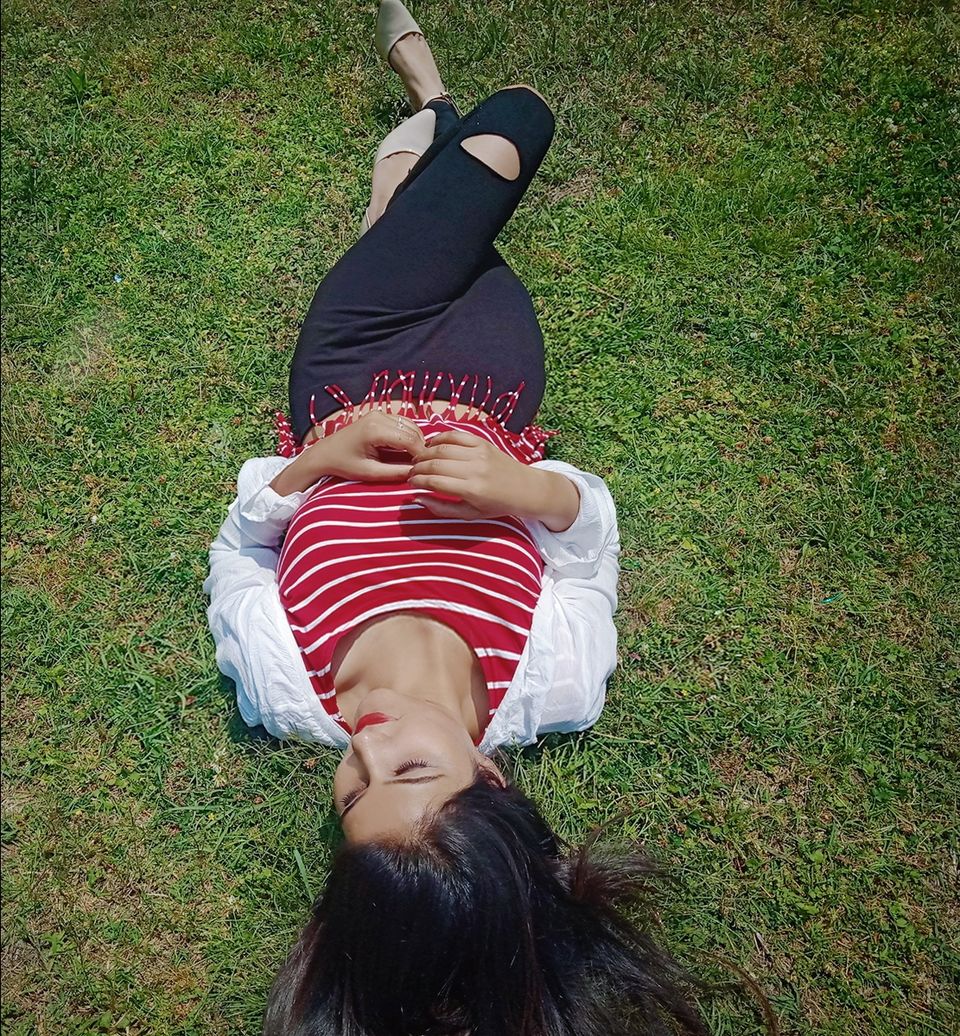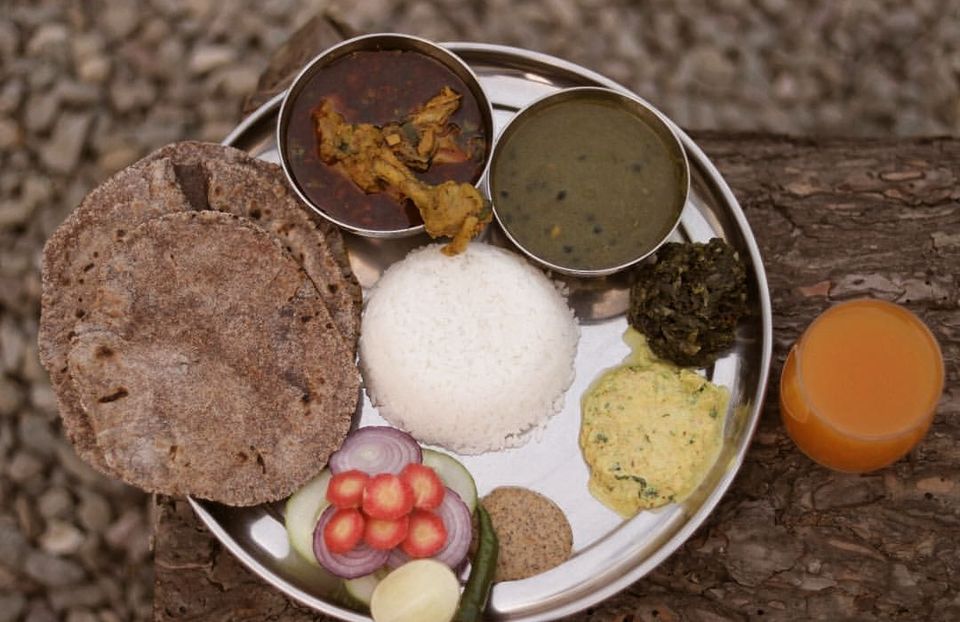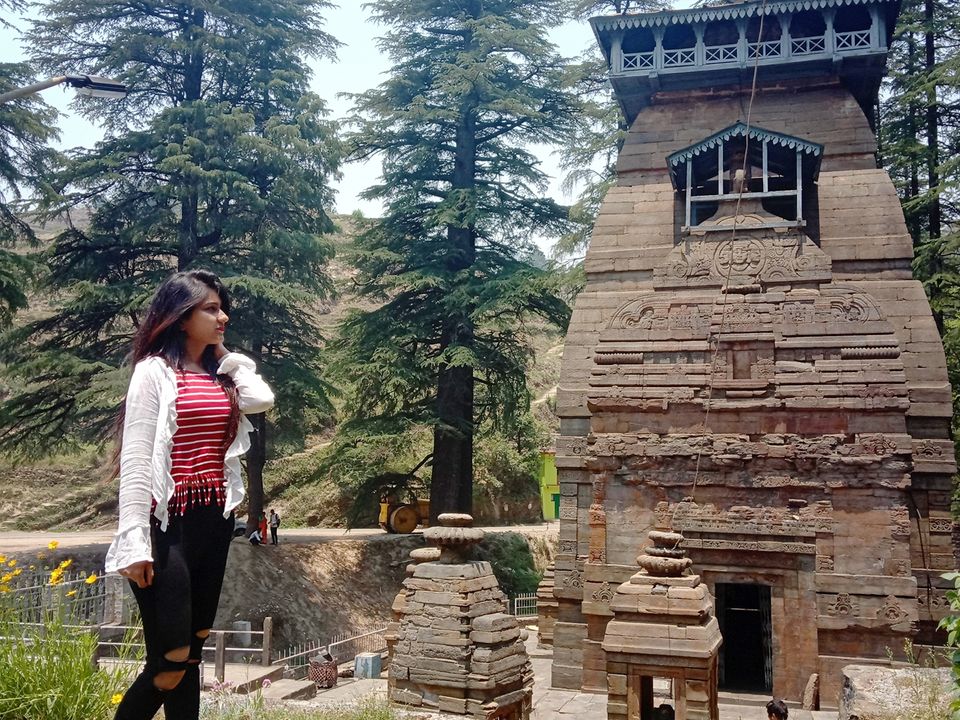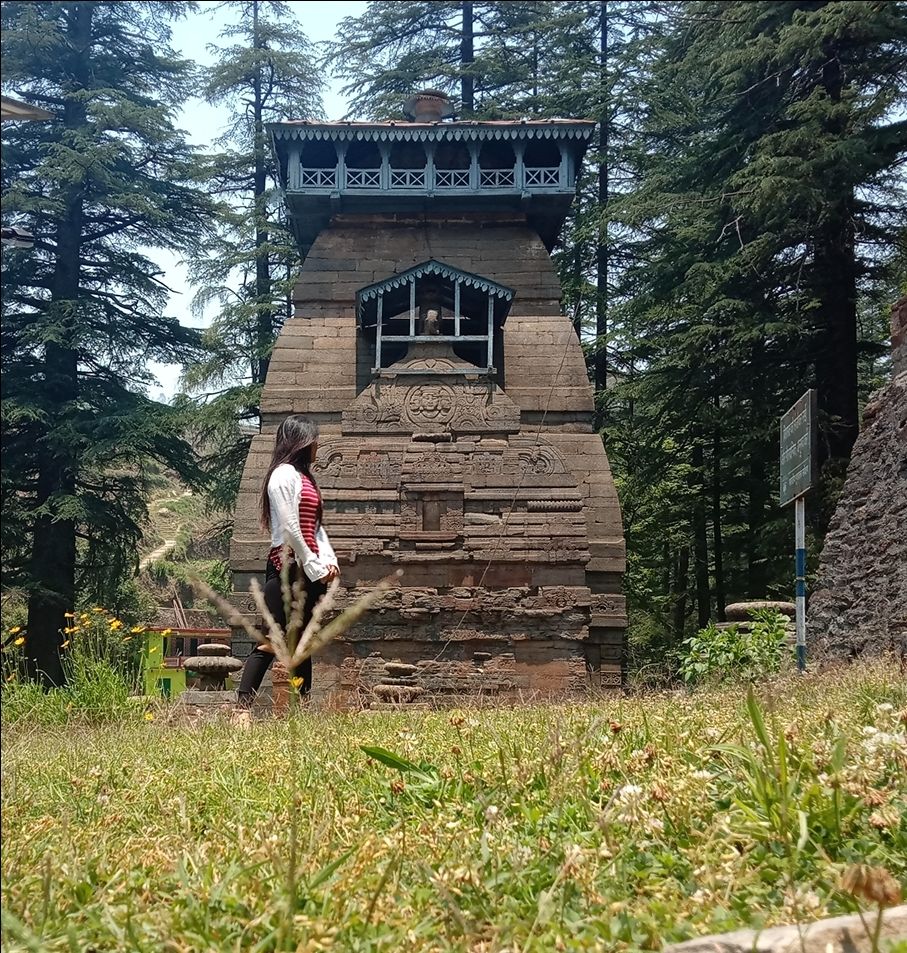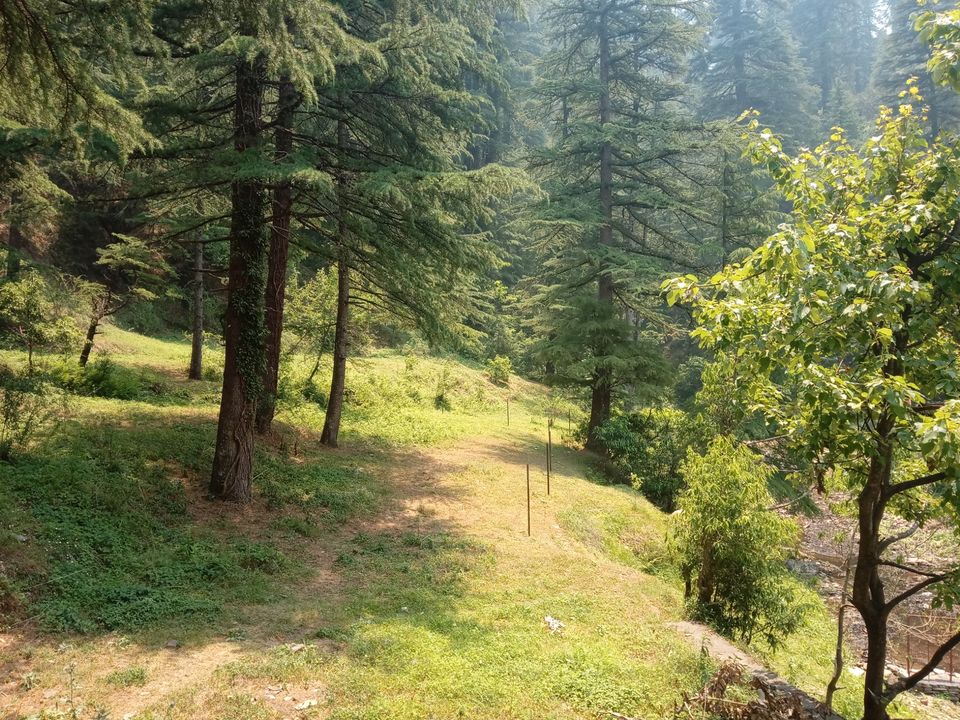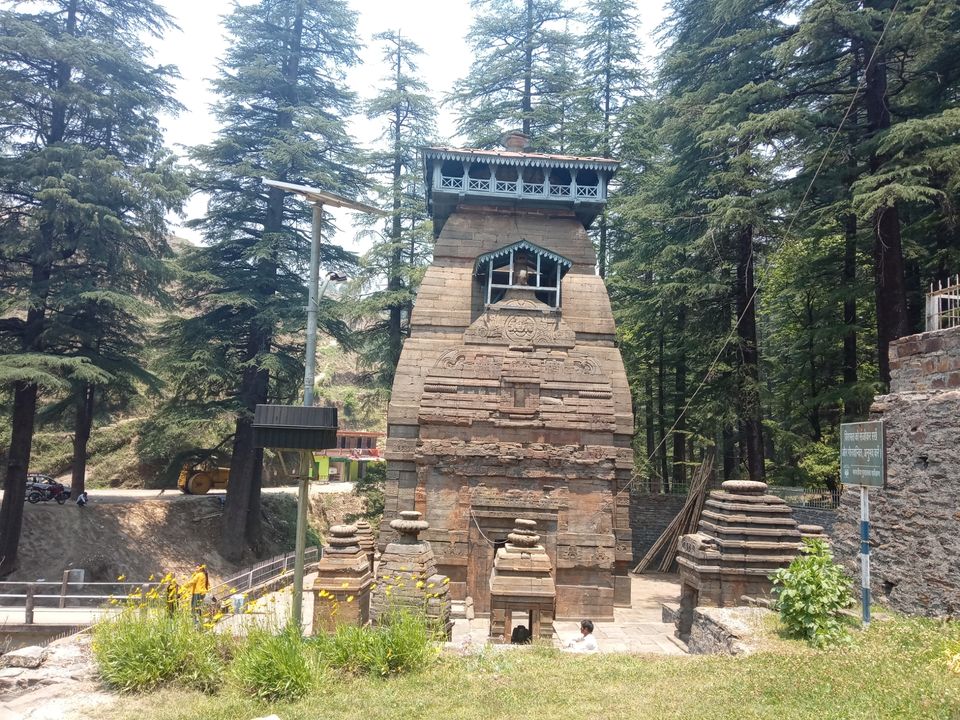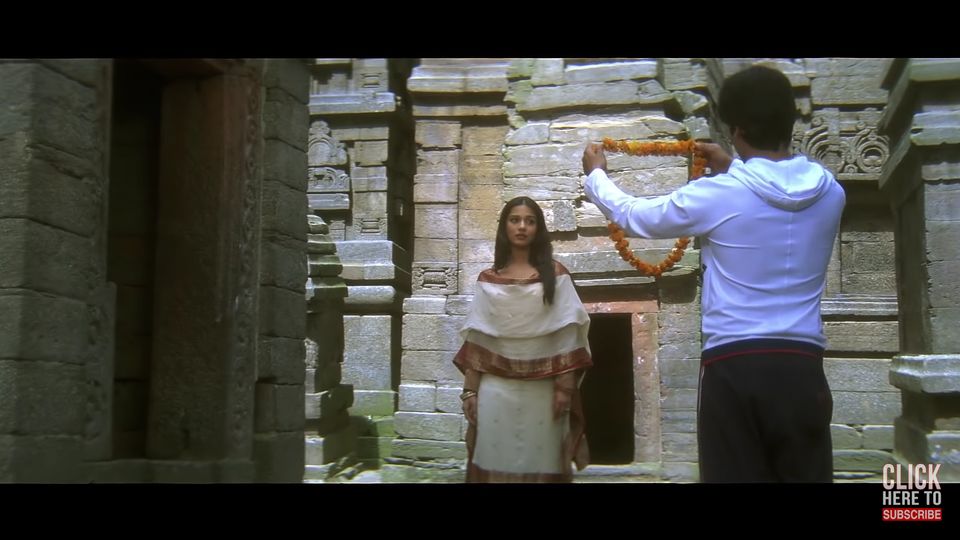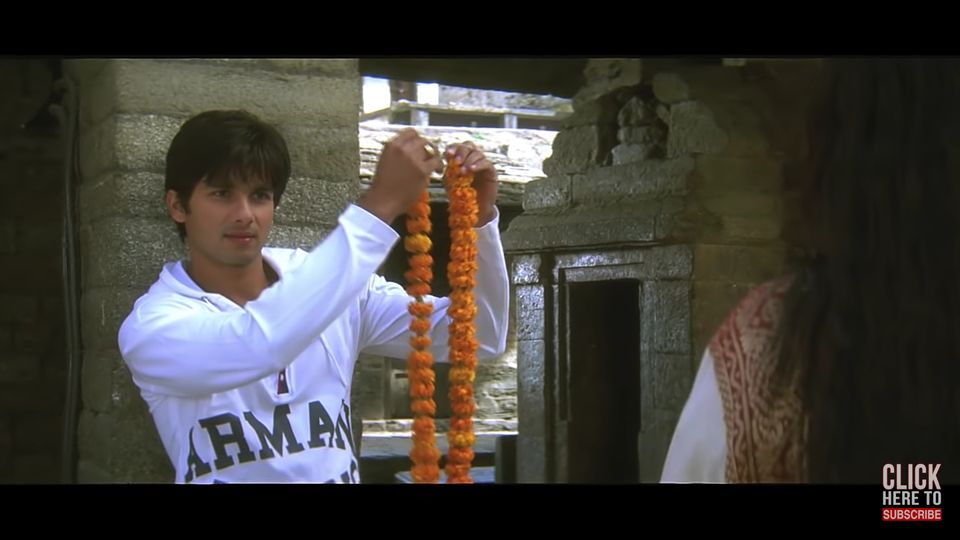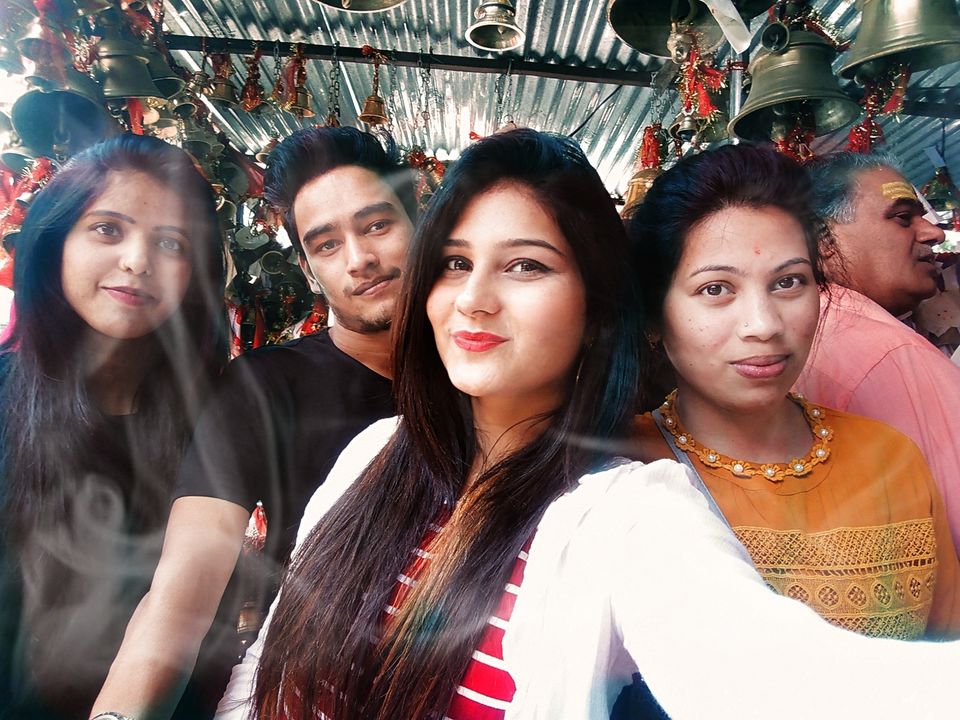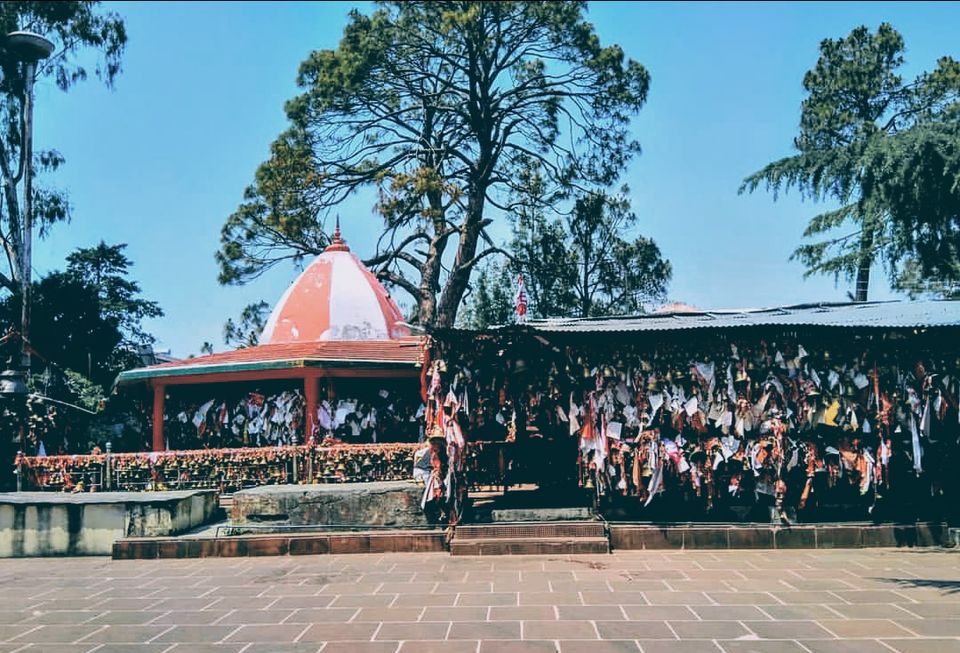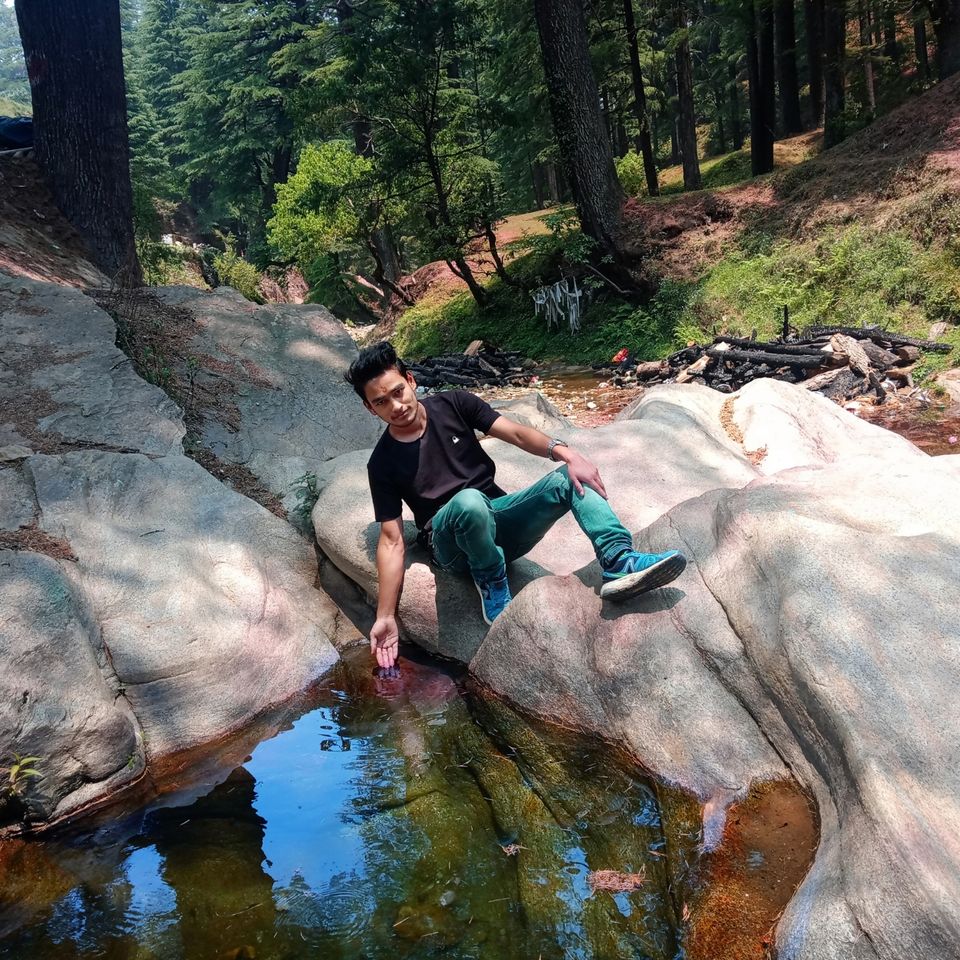 We reached Gangolihat (bhubhneshwar) at 6 p.m. ,there we stayed in a budget guest house (1200INR) , you wouldn't find a lot hotels around this place yet during seasons ( april-september) u can book  affordable guest houses, and if you don't mind paying little more 1 or 2 hotels with lavish rooms are also there. If you prebook your hotel  then please mind the distance of hotel from your destination.
Our plan for the next day was to visit cave temple of Patal Bhuvneshwar.
We left the room around 10 am for visiting cave temple i.e. patal bhuvneshwar ,as the Temple wasn't very far from our guest house so we went by our own.
This awesome cave is believed to be as old as the earth itself. It has been mentioned in detail in the 103 chapter of Manaskhand of "Skanda Purana" ,Patal Bhuvaneshwar is one of the most mysterious and spiritual place of Uttarakhand. 
The journey inside the cave has to be carried in feeble lights, holding protective iron chains ,oxygen level inside this cave is very low so pilgrims with any sort of heart disease, diabetes, asthma are strictly not allowed.This cave looks so narrow, congested and feels like it will suffocate you but to my surprise it was actually pretty vast when we entered inside 100s of people were  freely walking , It is believed that the cave is the abode of 33 crore Gods and Goddesses. Capturing pictures inside the cave is prohibited so unfortunately i don't have any inside picture.
After coming back from this cave we went for site seeing at chaukori hill station. This quite and serene view worth your eye. The most beautiful dusk can be seen from this place only so we stayed there  till the sun didn't hide itself behind those huge mountains.
Then we went back to our guest house ,took our meal,and fallen asleep while talking about the pleasant experience we had  in these two days.