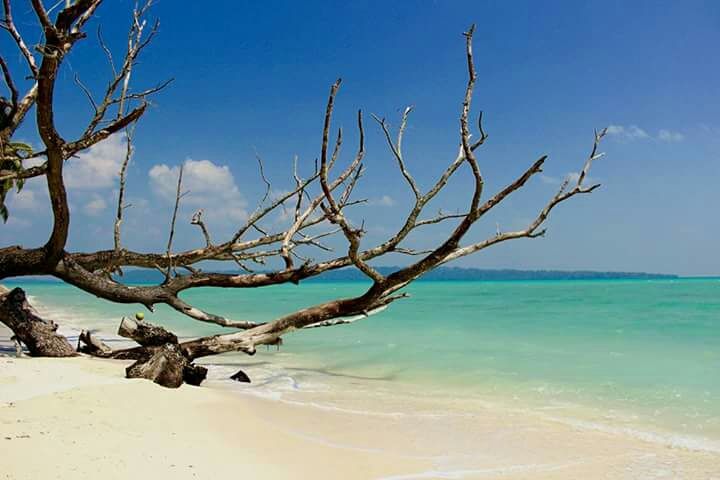 Andaman was in my travel list this year mainly because I wanted to cross off scuba diving from by bucket-list. And soon enough I started to plan the trip. I asked around to see if anyone's interested in coming along. After almost everyone that I knew declined I asked my roommate and there you go she said yes. So we went ahead and booked the flight tickets. We stay in Kochi Kerala. Tickets to Port Blair from Kochi was expensive so we decided to book it from Chennai. Soon another roommate joined us so 3 of us were ready to go for Andaman trip. And so it began.
14th Feb 2017
Flight from Chennai at 12 pm
Arrival to Port Blair by 3.30 pm
One of my friend's parent is a government worker in Andaman so they helped in all the government guest houses bookings and transportation.
After collecting our baggage we went to check-in in HADDO circuit house. Got freshen up and went out to see cellular jail it was 4 pm by the time we reached and the ticket counter was closed. We decided to go for the light and sound show which starts at 7 pm and tickets for it will be only available by 6 pm so there are plenty of time to roam there was Rajiv Gandhi water sports complex nearby so we went for a stroll. At 7pm the light and sound show started and ended by 8pm. After the show we took an auto and on the way had dinner from a hotel in Aberdeen bazaar. Day 1 over.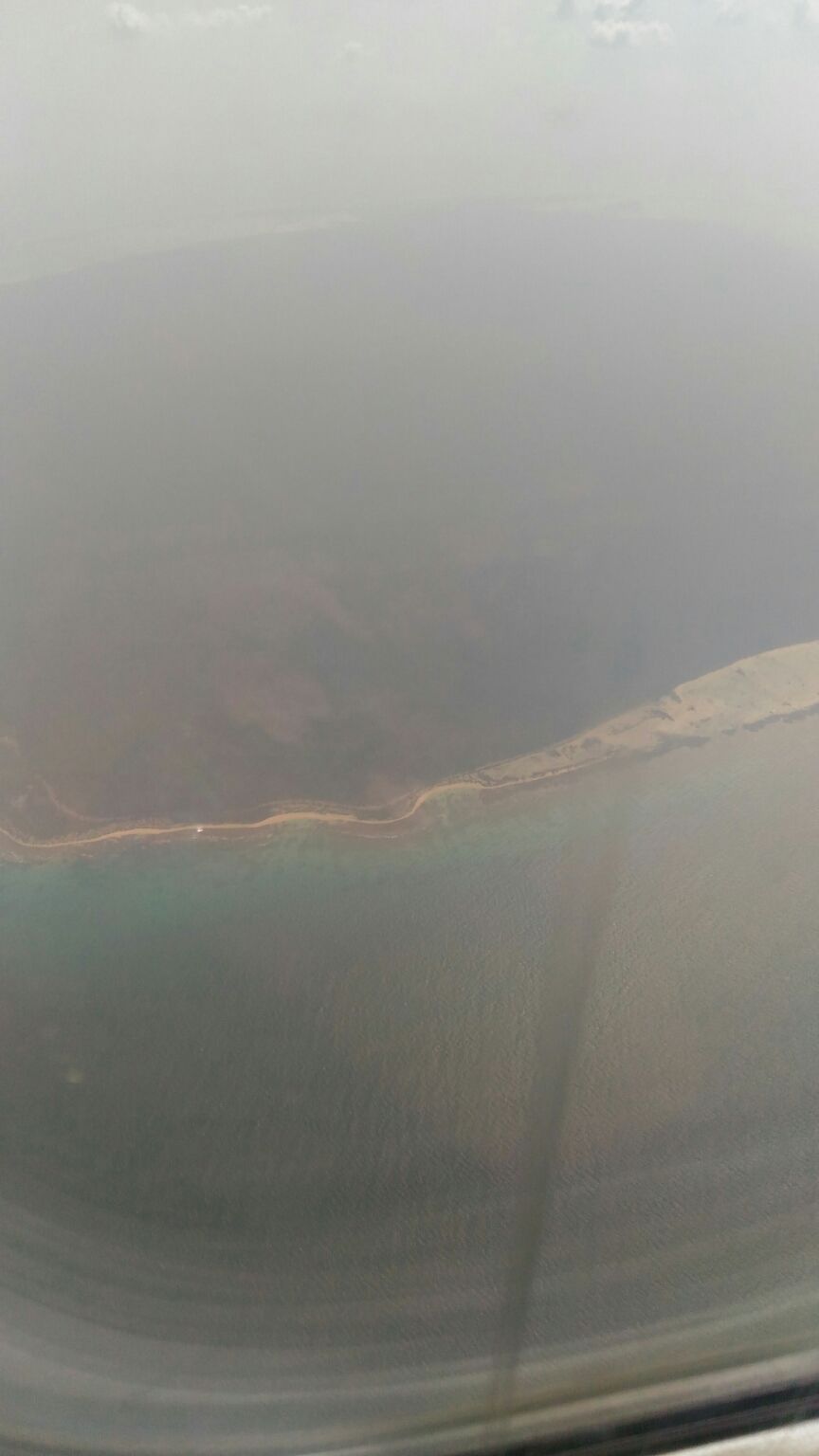 Off to Havelock Island.
We started at 6 am in the morning. Took a government ferry (you need to book this a day before)it is better if you have someone who can do this for you. My friend's mom was a really helpful lady she provided with the tickets and stay booking.
After reaching Havelock at around 8 am, we checked into our resort - Dolphin resort. A serene place with the worlds most beautiful beach right at your doorstep
Pro tip : Do not stay in the ship steerage/cabin, when the ship starts go to the deck and stay there, massive sea sickness will hit you if you stay down.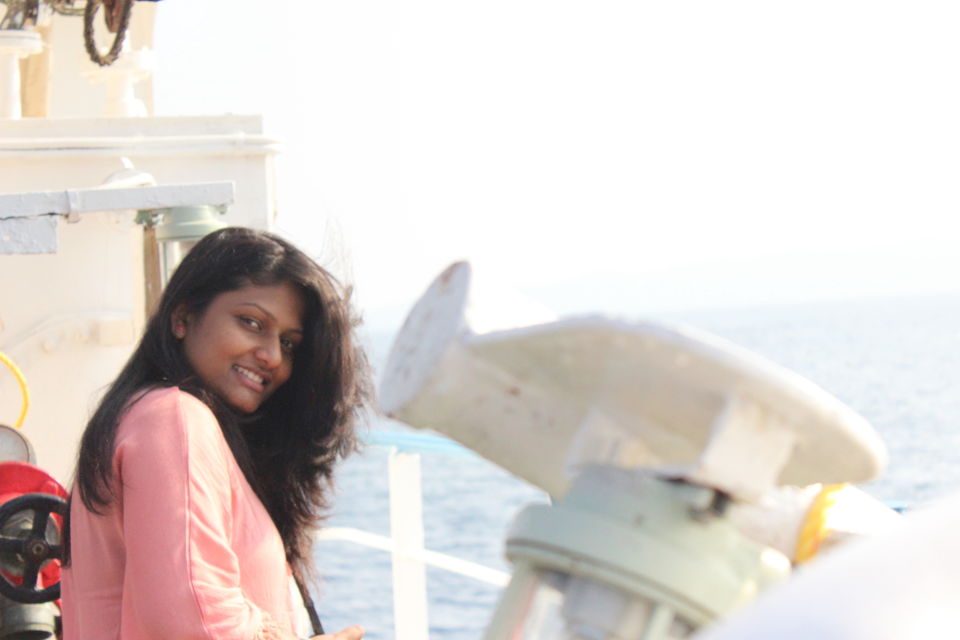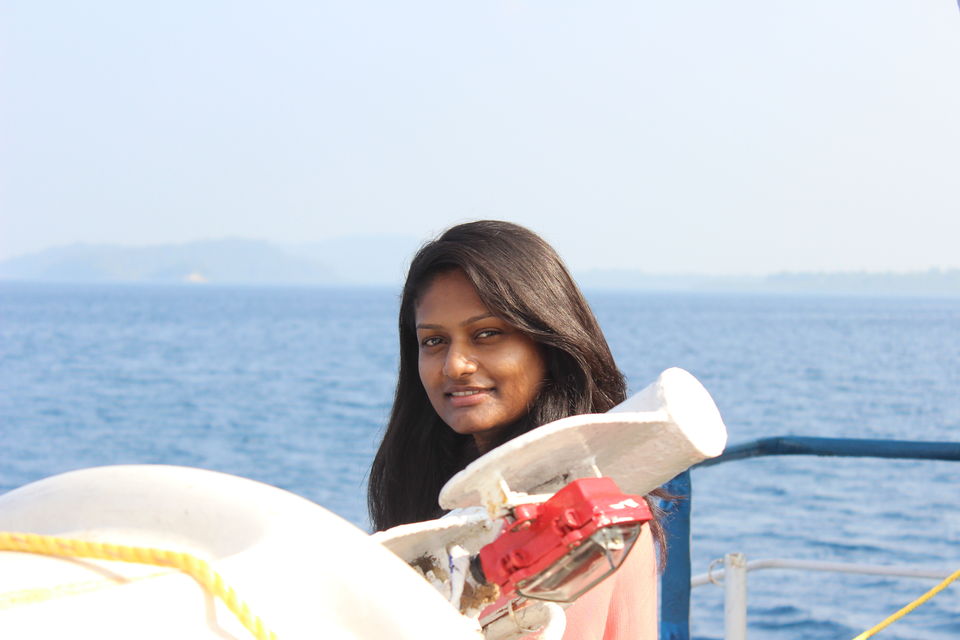 Had our lunch and went for our first activity - Snorkeling and sea walking, which is conducted at elephanta beach. Got a package of sea walking - 3500, snorkeling complimentary, boat ride.
Went back to Havelock, had food from a near by restaurant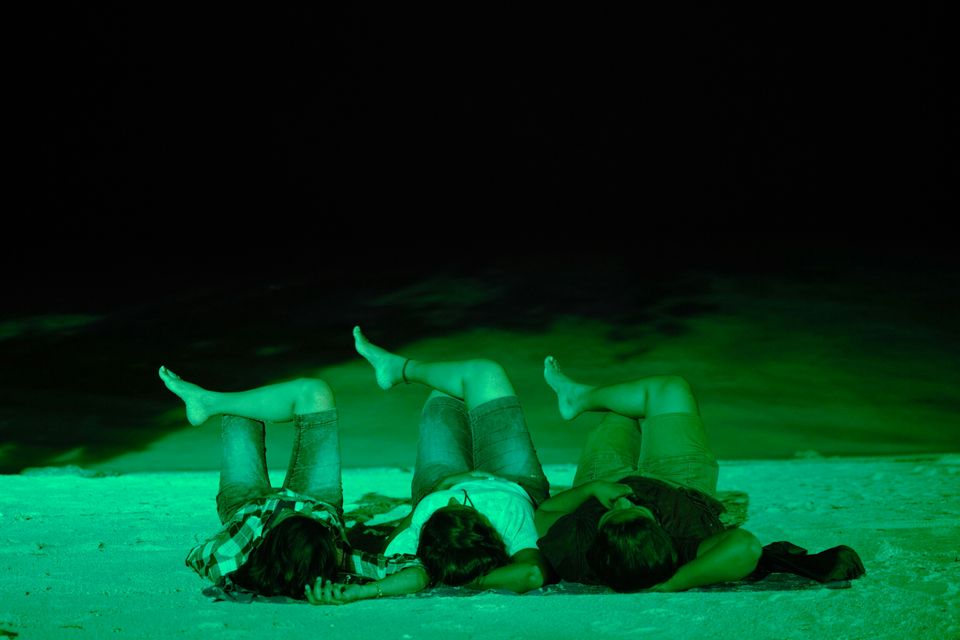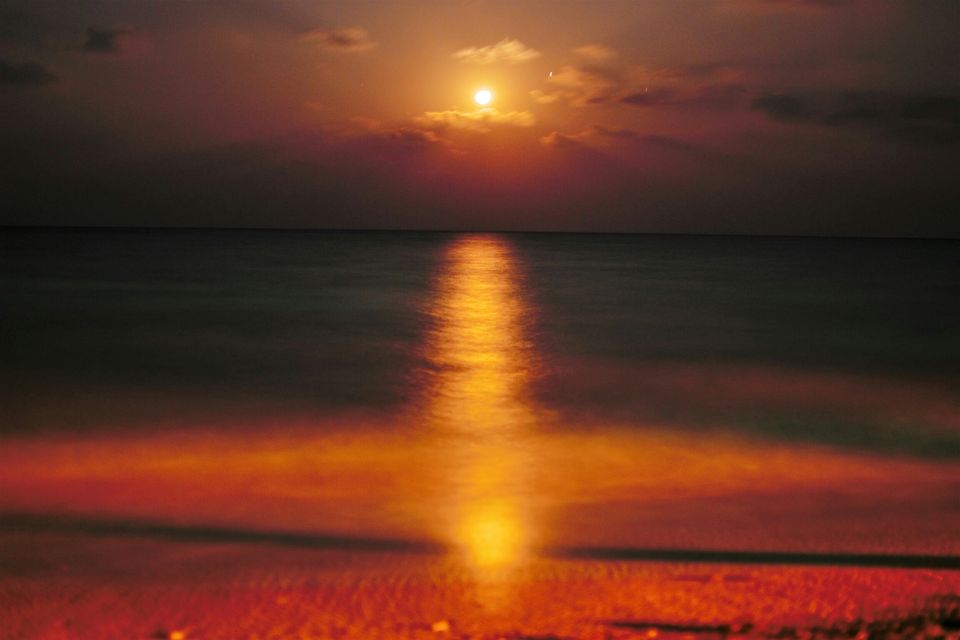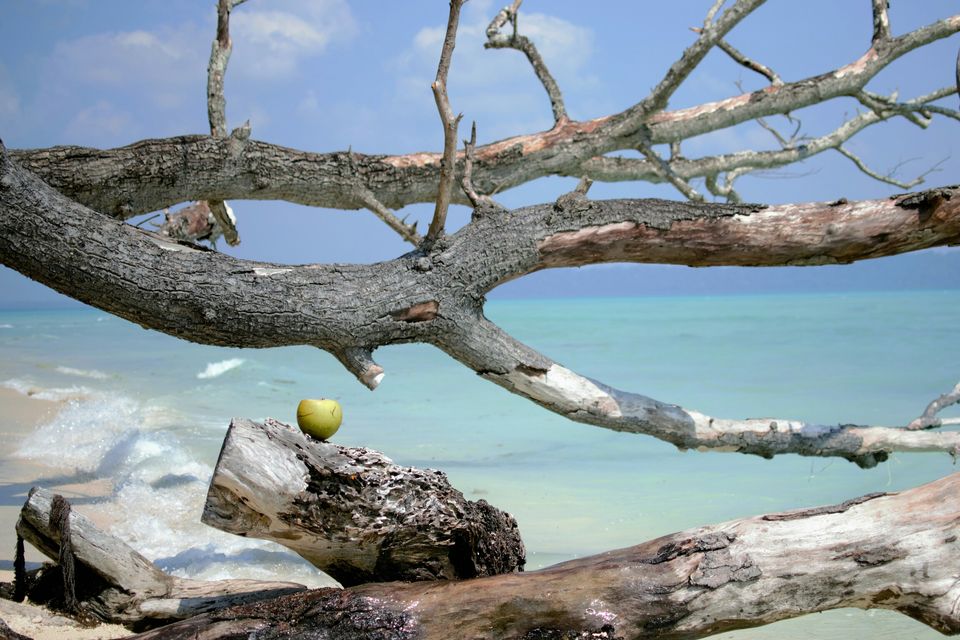 Pro tip: all restaurant close by 5 pm so make sure you eat before that.
Scuba diving day
Got up early by 6 am we had our scuba diving session booked. Reached the spot and had the time of our life. No prerequisites even non swimmers can enjoy this activity. There are basically 2 types of scuba programs conducted, - shallow diving (2,500) and deep sea diving (3,500). I would recommend you to go for deep sea. The cost difference is about a 1000 rupees. After finishing up everything we headed to sight seeing around the island. Places to cover - Radhanagar Beach, Kalapather beach.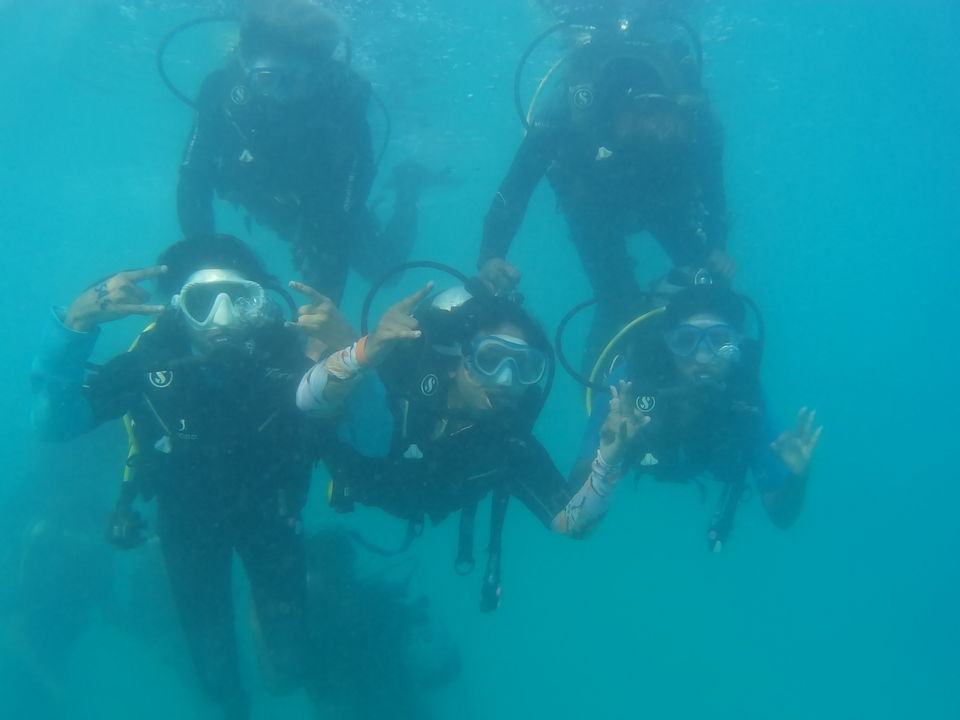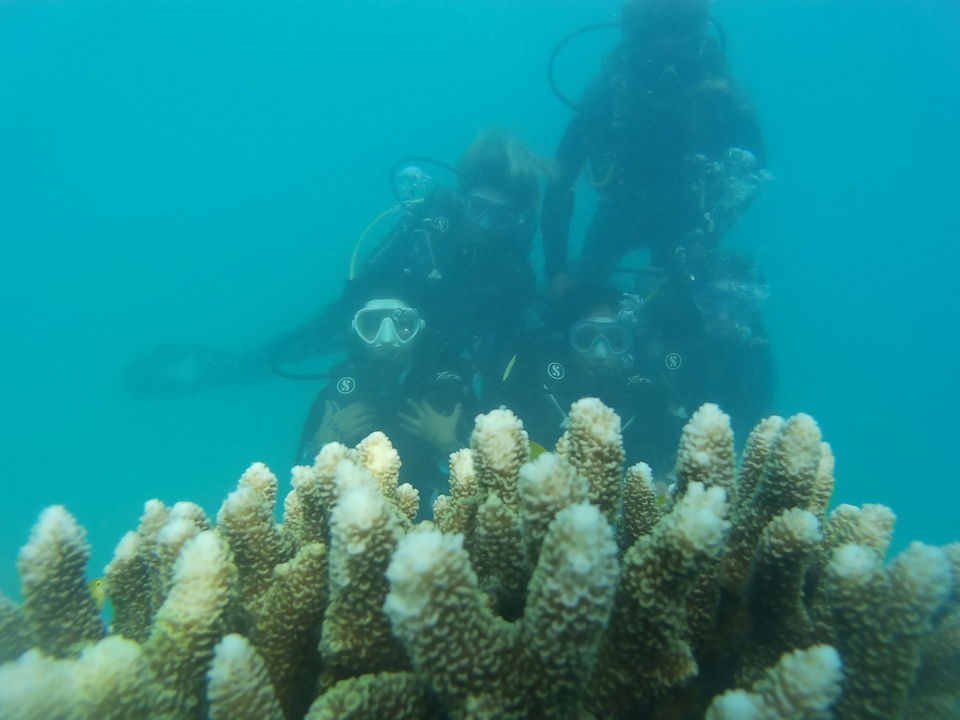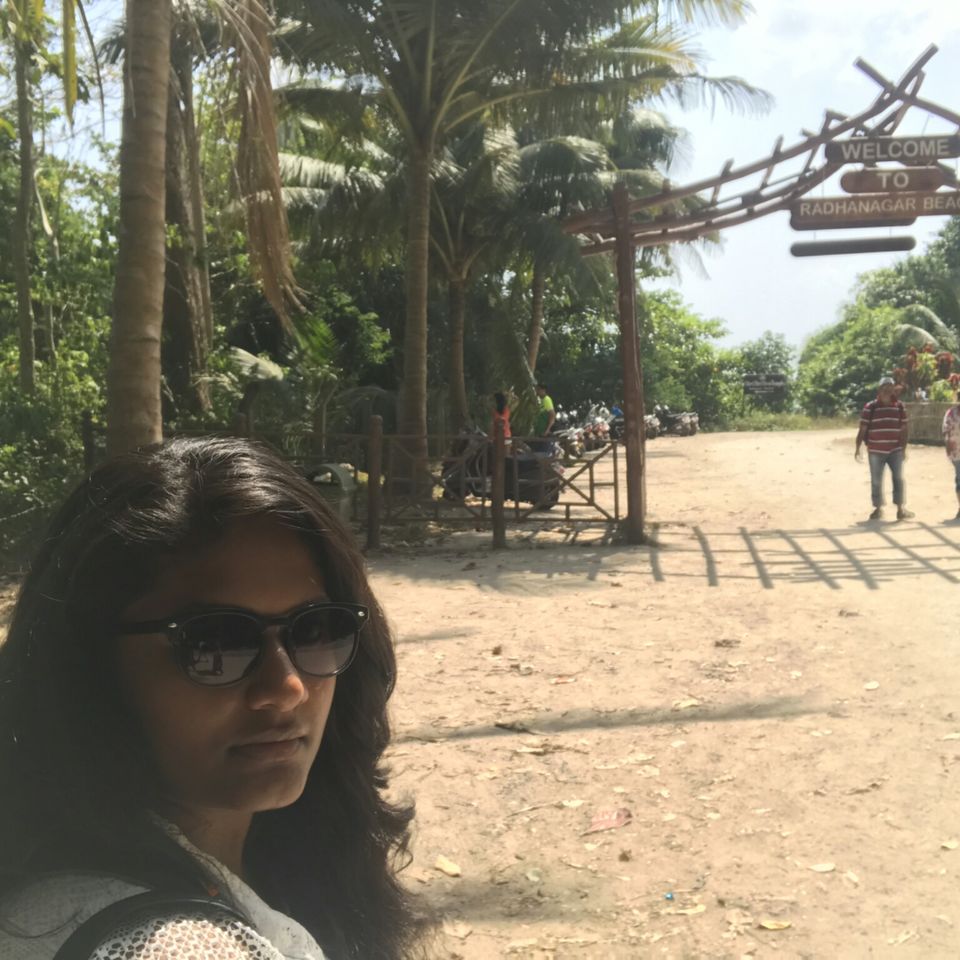 So we took the ferry from Havelock to Port Blair at 4 PM the previous day and reached Port Blair at around 8 P. We went to our government guest house and had the night off. Tired from all the activities.
Day 4 we decided to go cover Ross Island, Chidiya Tapu - famous for its beautiful sunset, Carbon's Cove beach.
So at 9 AM we started for Ross Island. It is under the control of the Indian Army so they let you roam around for 2 hours we were there till 11 AM. There were many old dilapidated buildings and deer roaming freely around you. 
Then we proceeded to go to Chidiyatapu. It took around 2 hours to get there. But I must say it is a beautiful place. We made a beautiful sand castle. Returned to guesthouse and had a peaceful sleep. With pocketful of memories.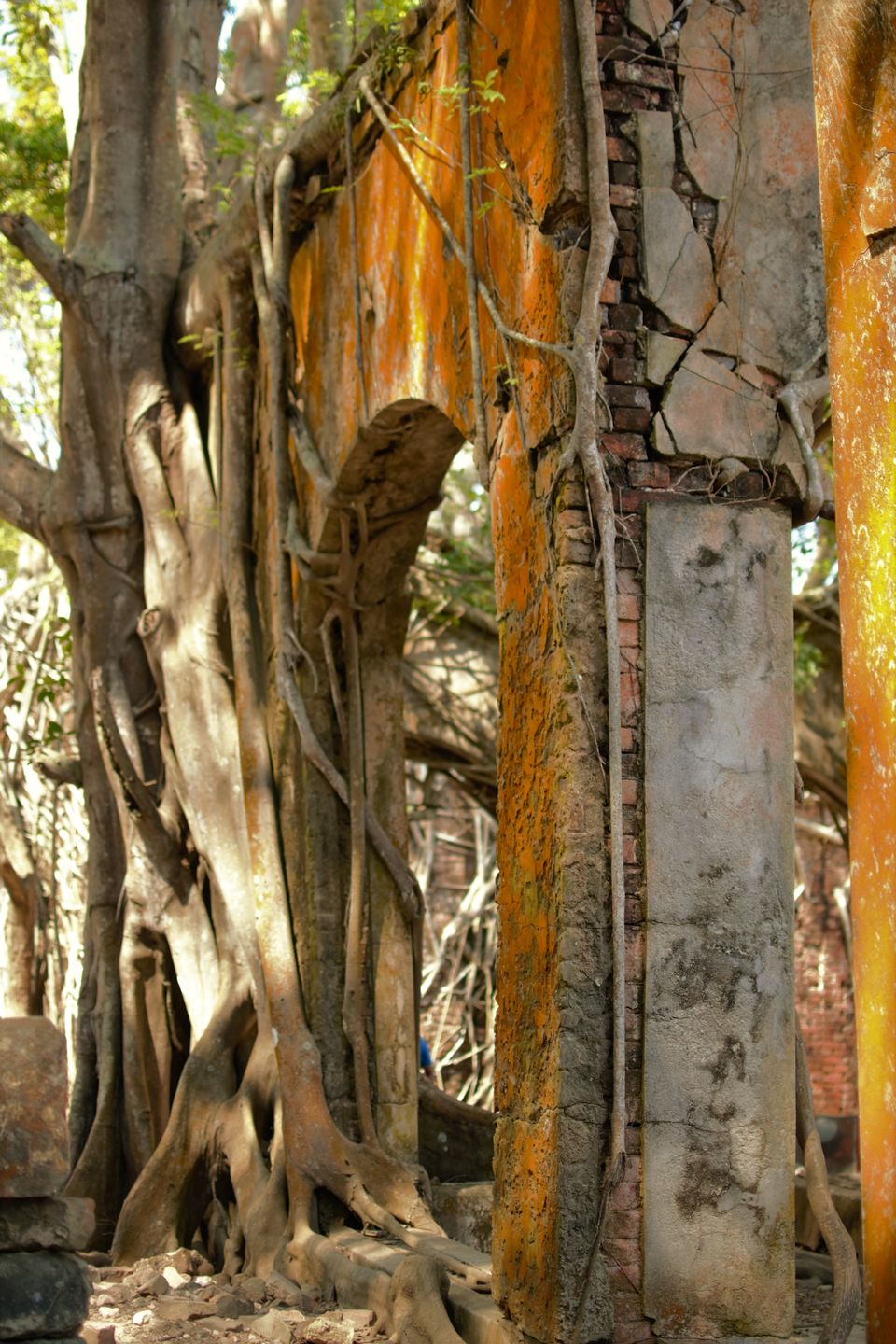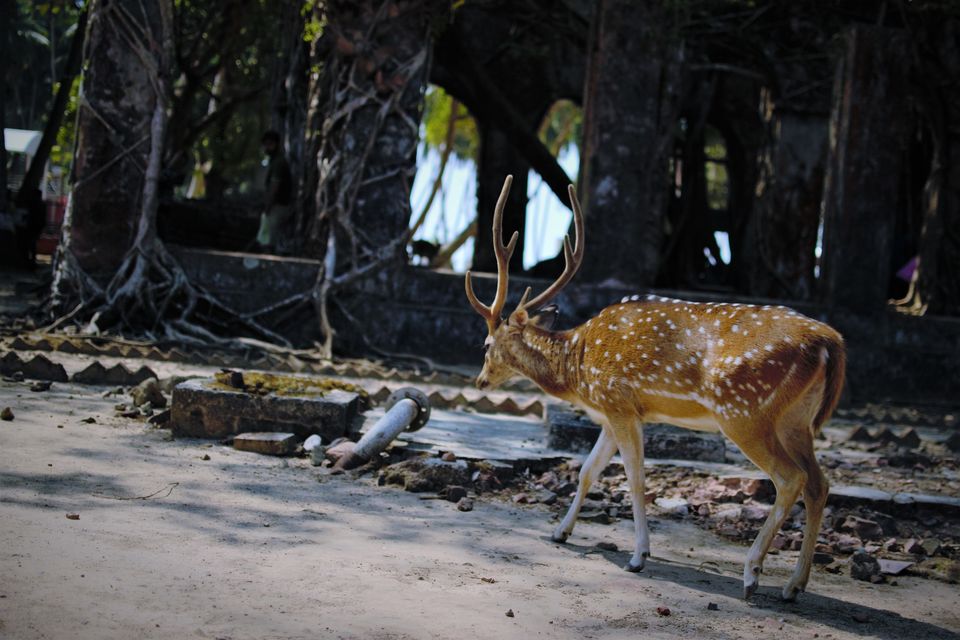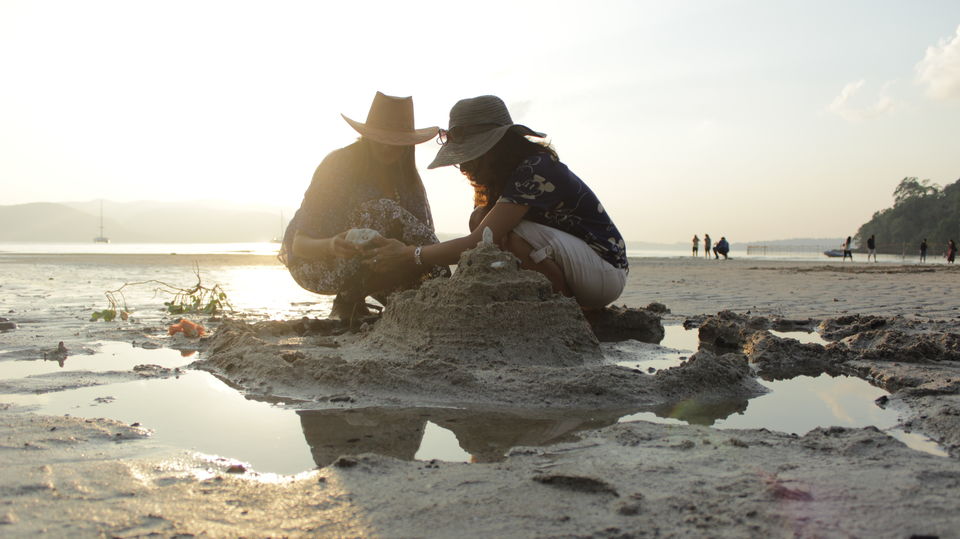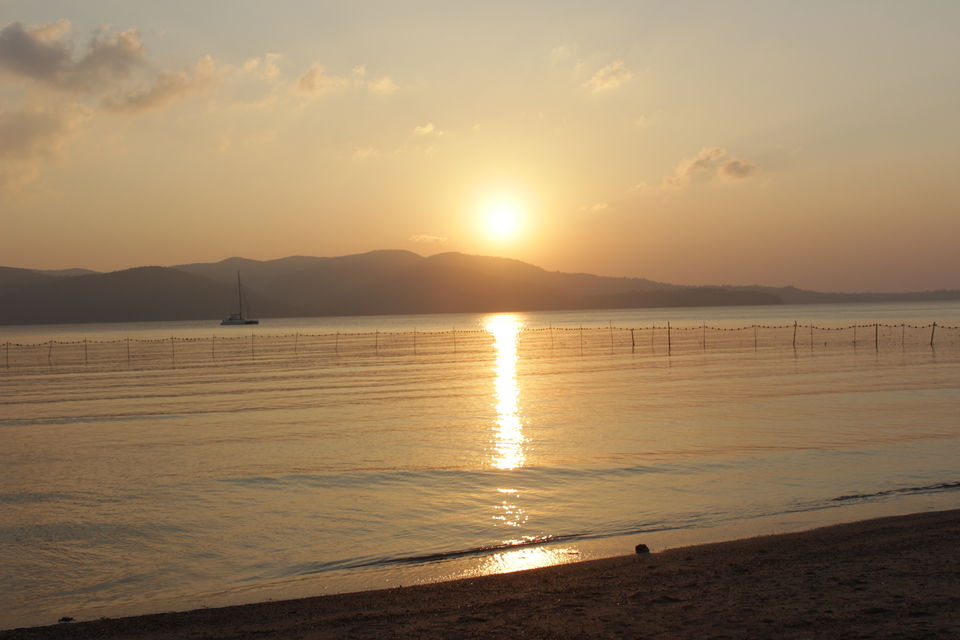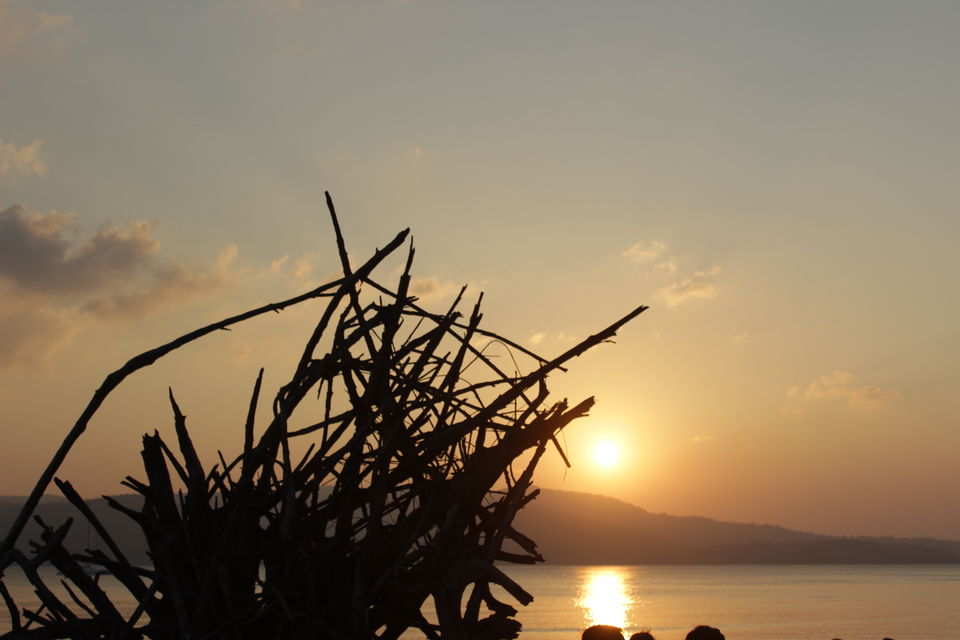 Our flight got delayed by almost 5 hrs, it was supposed to take off at 2 p.m. and now it was at 7 p.m.. we took this opportunity to explore one more place wandoor beach. By this time we had been tired of beaches. We did want to cover the volcano but that would take the whole day. So we decided to better not take the risk.
Wandoor is an ok place with crocodile warning signs around the beach. Guards warning you against going in to water other than the place that is fenced.
After everything it was time for us to return to mainland. We took our luggage, checked out of our guesthouse and boarded the flight. It landed in Chennai from there we took train to Kochi.