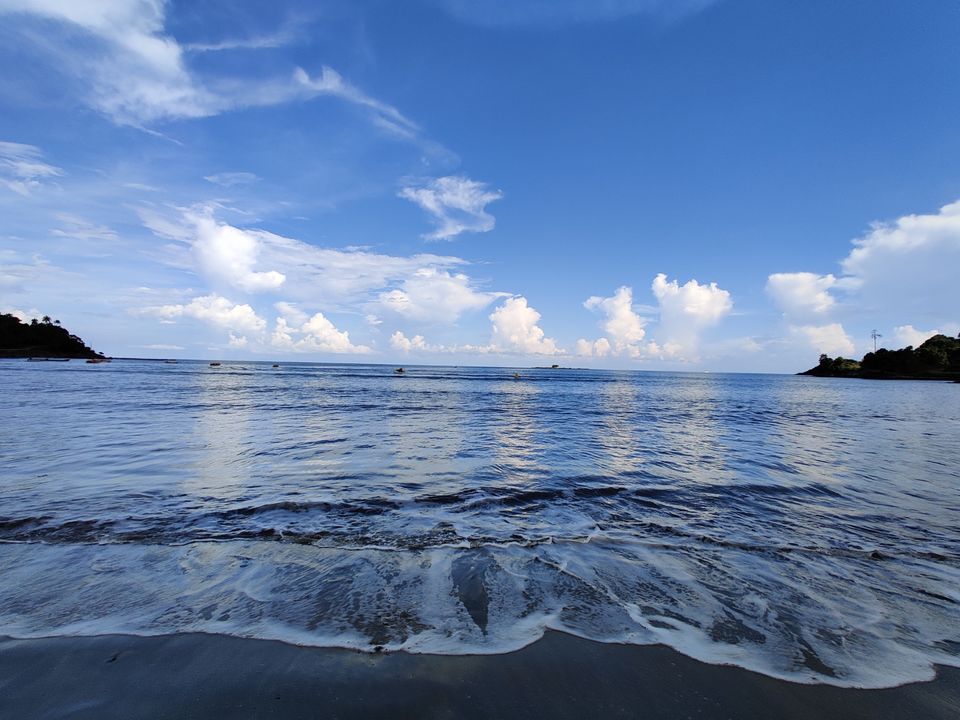 Our Journey started from Delhi Airport (yes the capital of pollution). We took an early morning flight from Delhi and booked connecting flight from Chennai. A piece of advice if you want a pocket friendly trip then better opt for connecting flights because that will certainly get you a difference of min 8k-10k than direct flight. While approaching to Port Blair the ariel glance of the island thrilled and gave a pleasure of what we will be getting during our stay on this paradise (so try to get window seat).
After landing on Vir Sawarkar Airport we got the taxi from arrival. Mind one thing there is no Ola and Uber facility at whole island. Local people own the taxi business. Negotiation is always in business so try your talent to get some discount.
The internet is still a next century thing at andaman. Airtel, BSNL are the only option to get calling range. So better download offline maps. Although localities are very helpful.
There are couple of things which you can cover on Port Blair on the very same day of your arrival. We check in to our house and booked a 7 seater AC taxi for the whole day. After lunch we left from hotel at 1 PM around. First we approached to Corbyn Cove Beach. It is a wonderful white sand beach. Also the sunset is dreamy from the beach(best for loads of photos).
After having tender coconut water (yes keep yourself hydrated with best drink) we left for the epic cellular jail. You will have to buy one entry ticket to visit the jail. The visit gives you thrill but sametime you can also feel the pain of our freedom fighters. While roaming within those lanes you can easily picturize the state of that time. Salute to all those Brave souls.
After Finishing the tour be ready for the next adventure the Cellular Jail Light Show. And from here things get tricky. Dont try to get the tickets of light show by yourself because you will never be able to make it. Better get your taxi driver into picture and Ask for Hindi light show (its a verbal light show). Dont miss this show at any cost. Its worth of anything.
Points to be noted - Its difficult to get internet.
No Ola and Uber.
Very limited pure veg restaurant. Annapurna is extremely hiped but not worth.
Day one ends with lots of memories.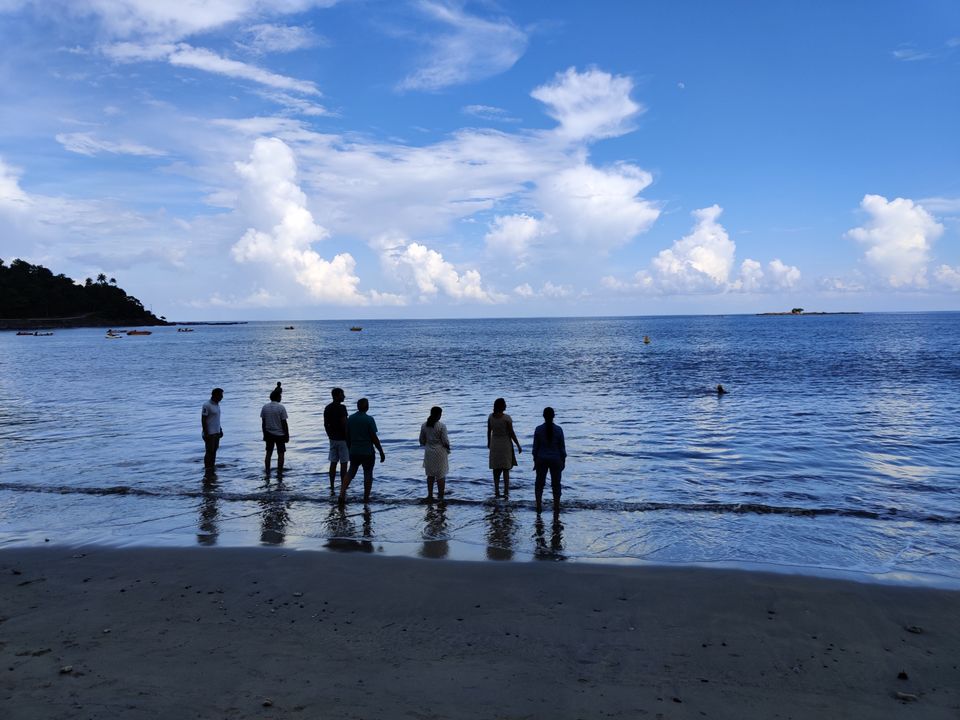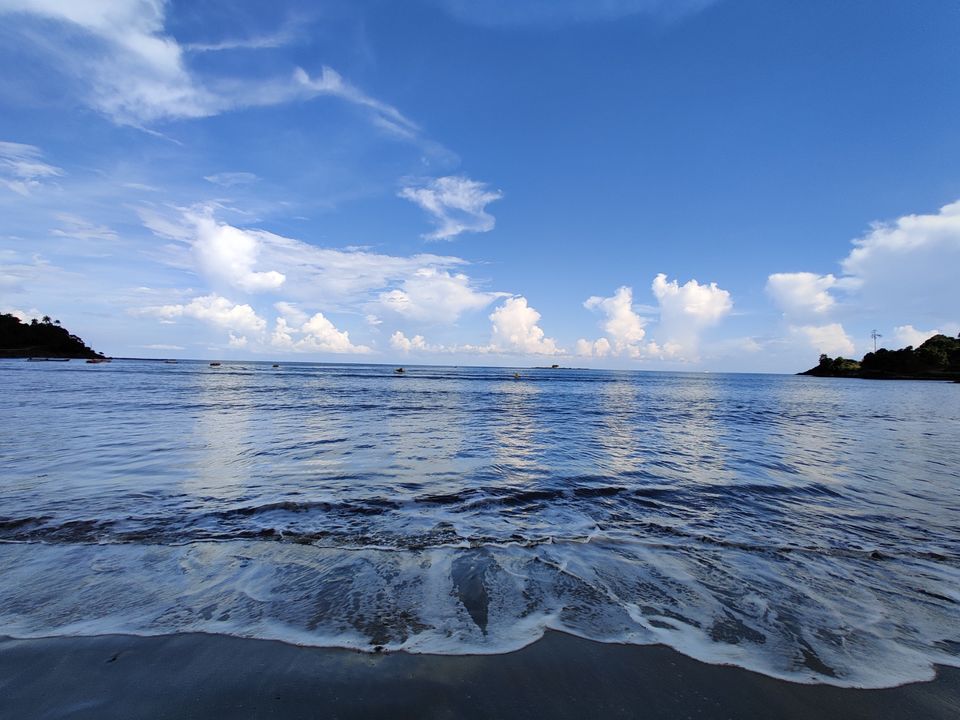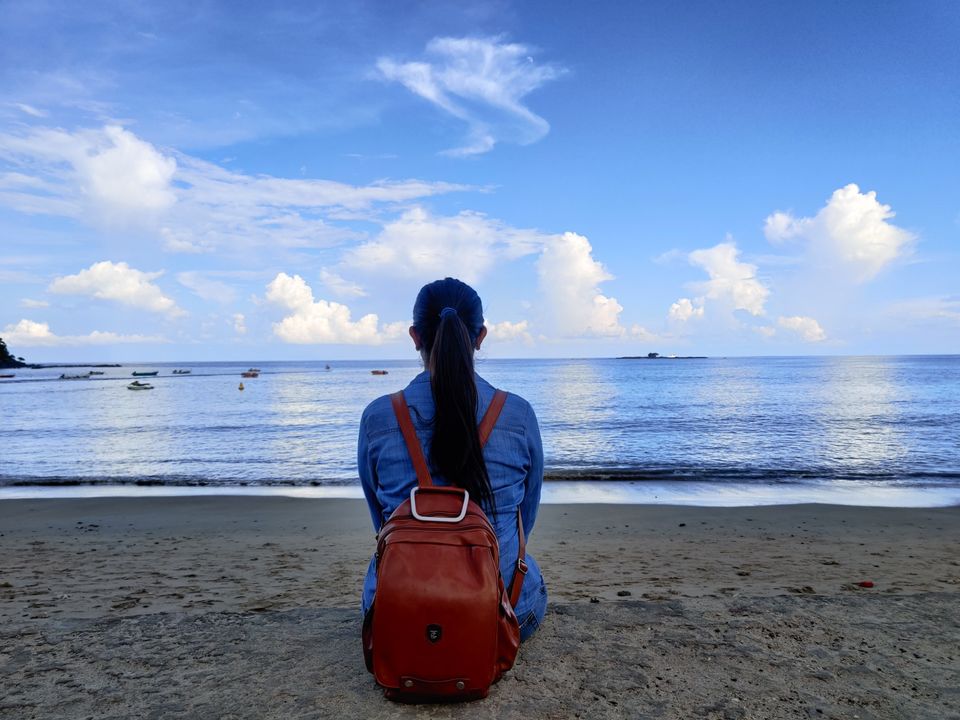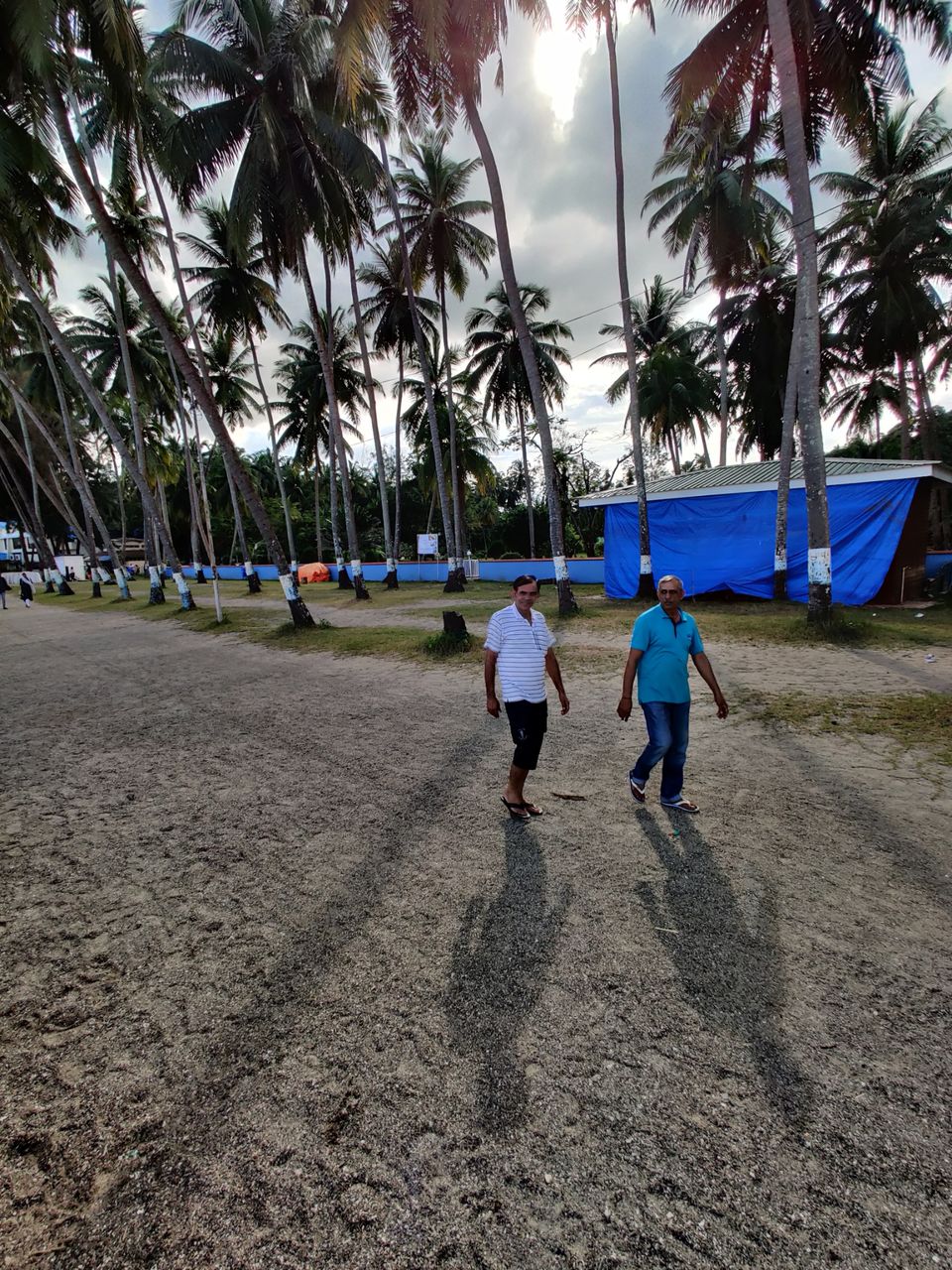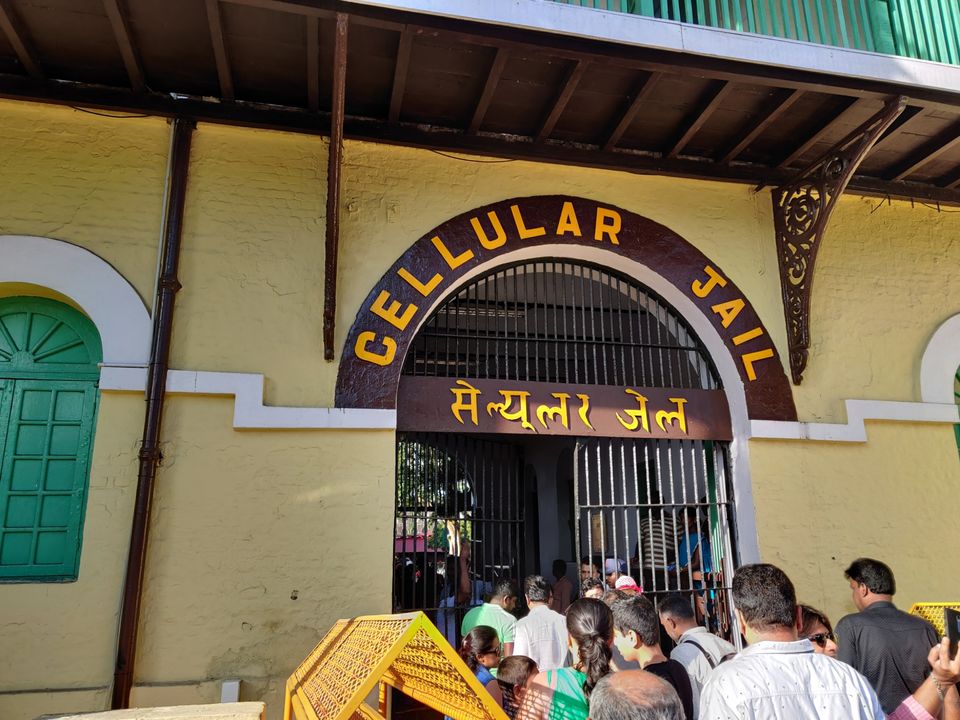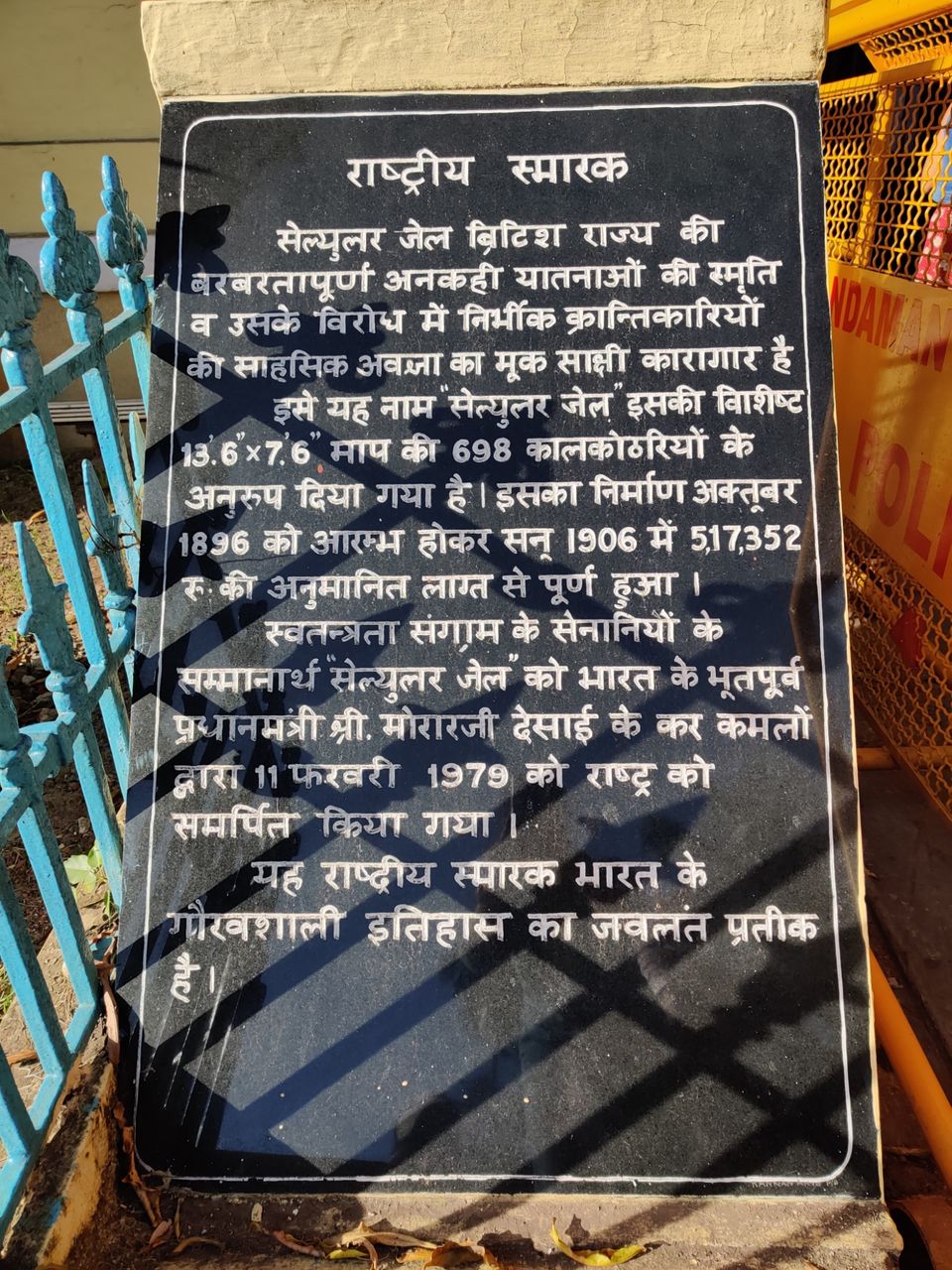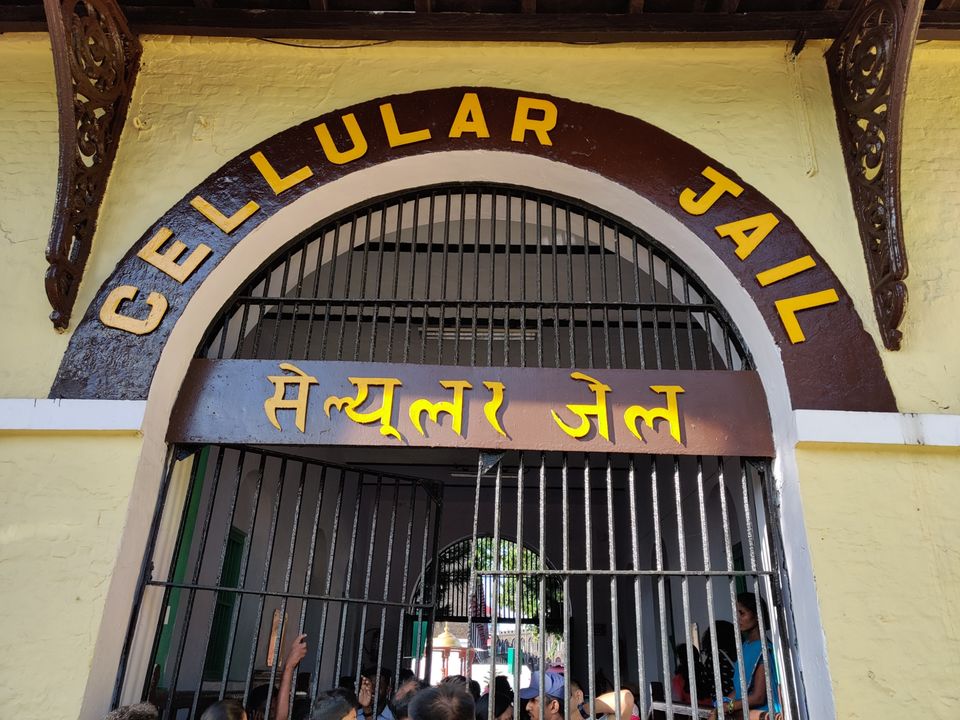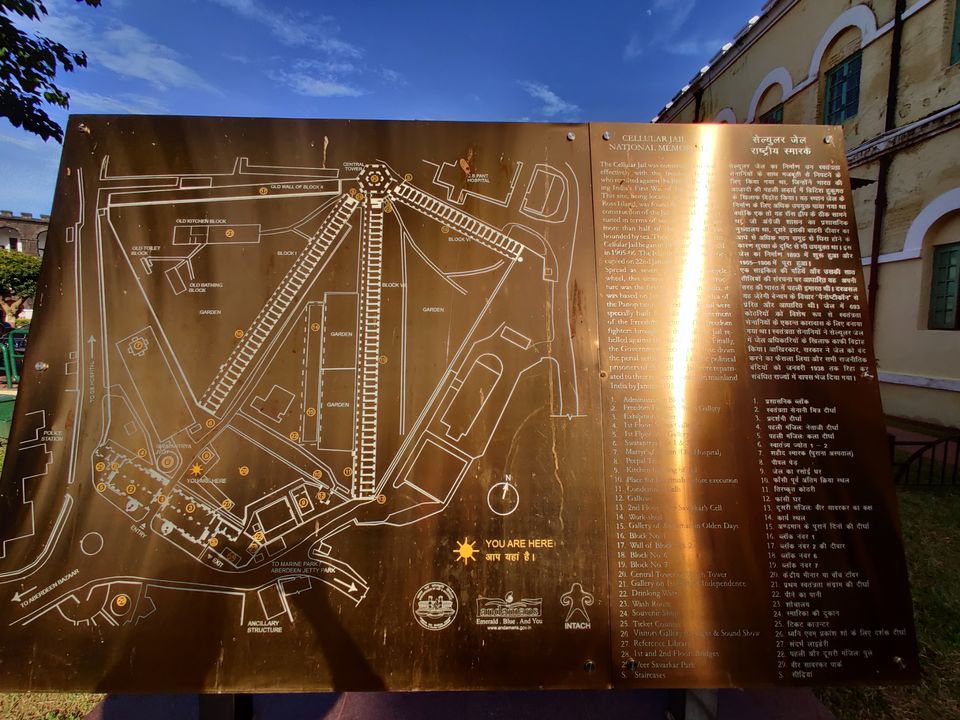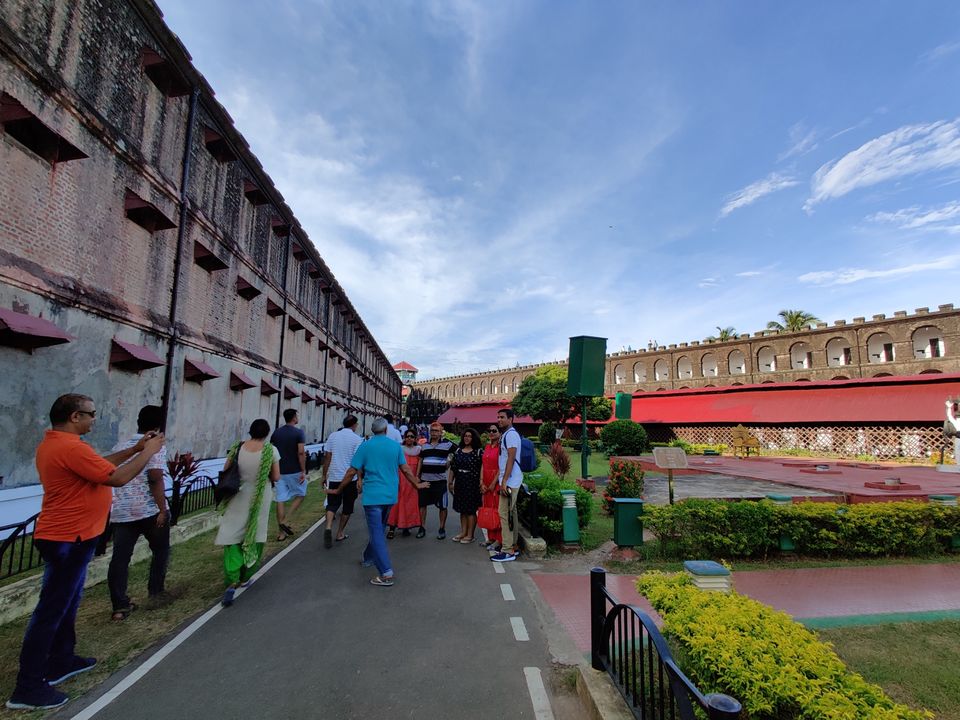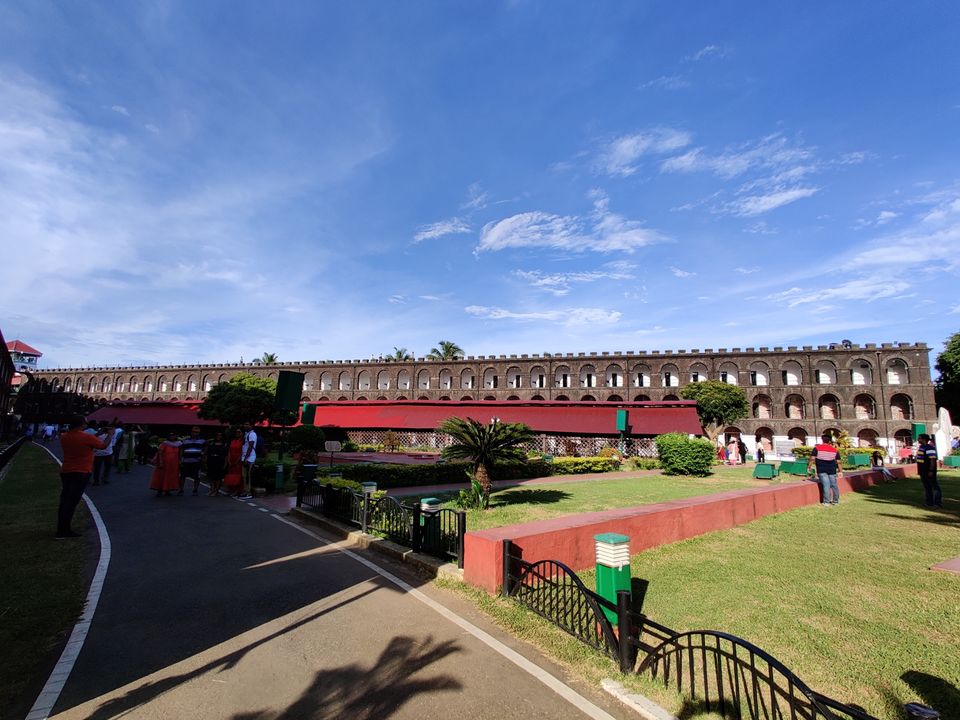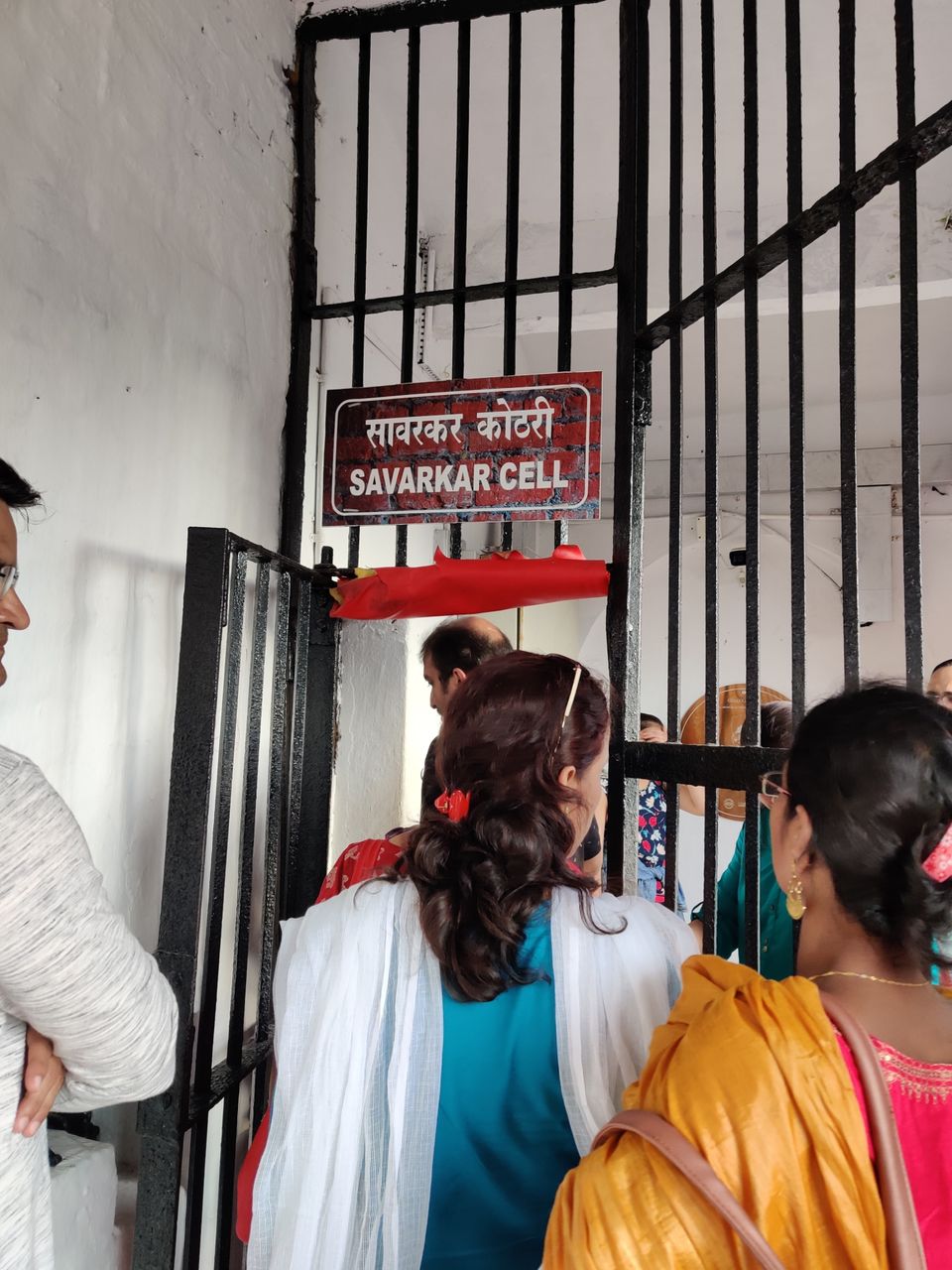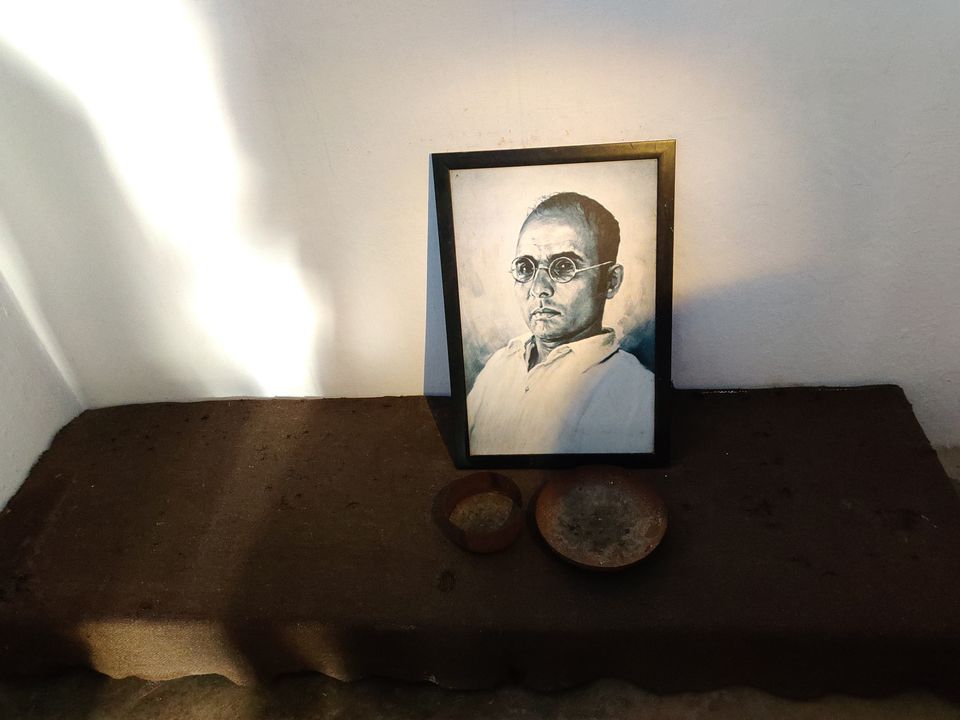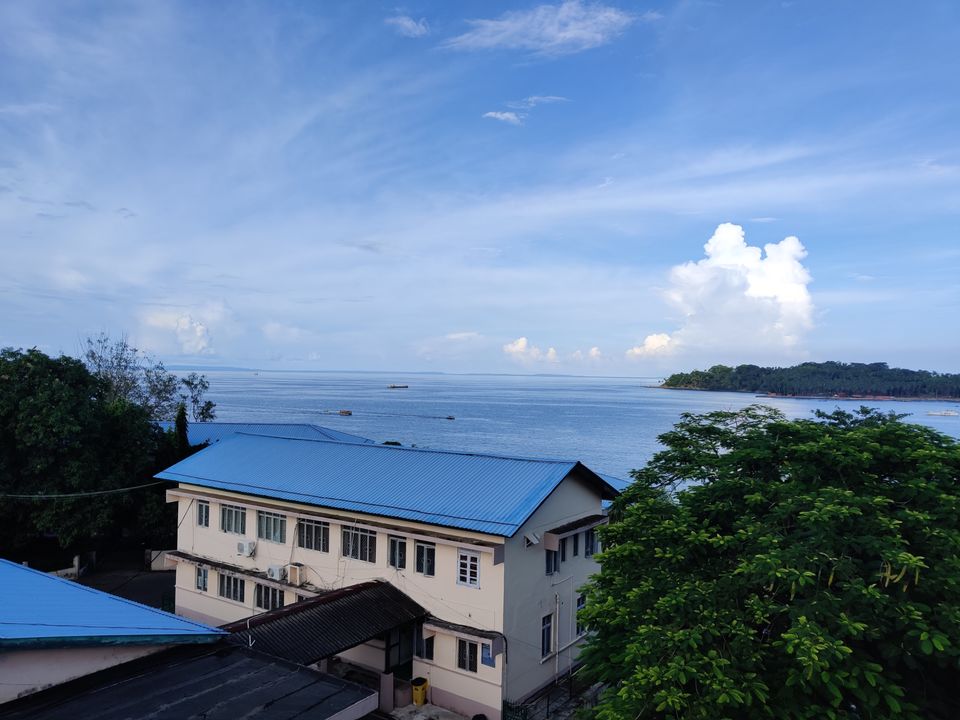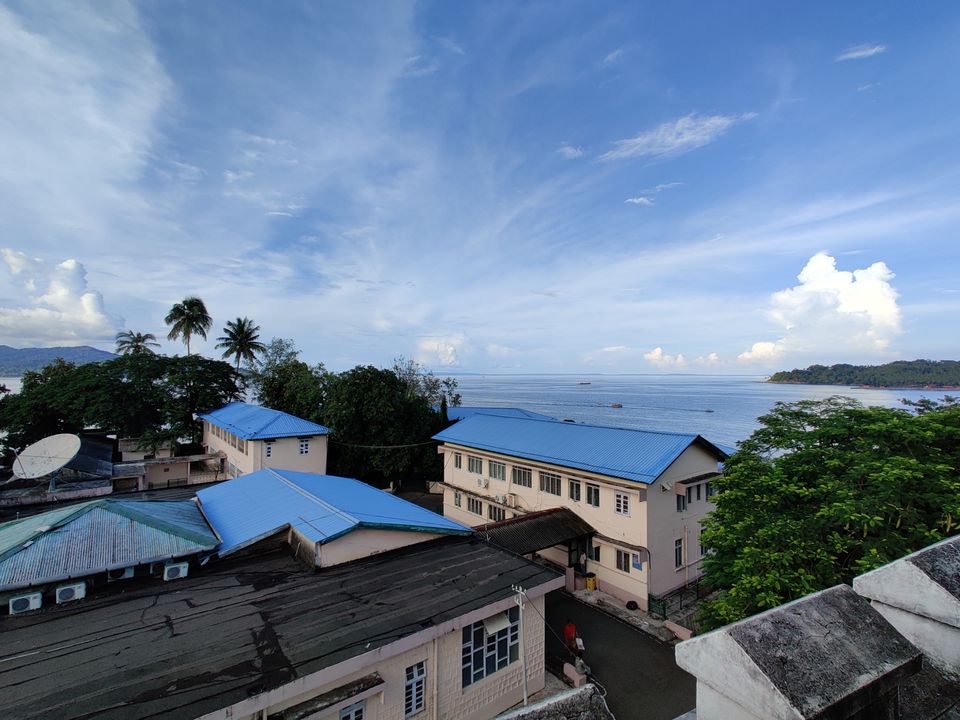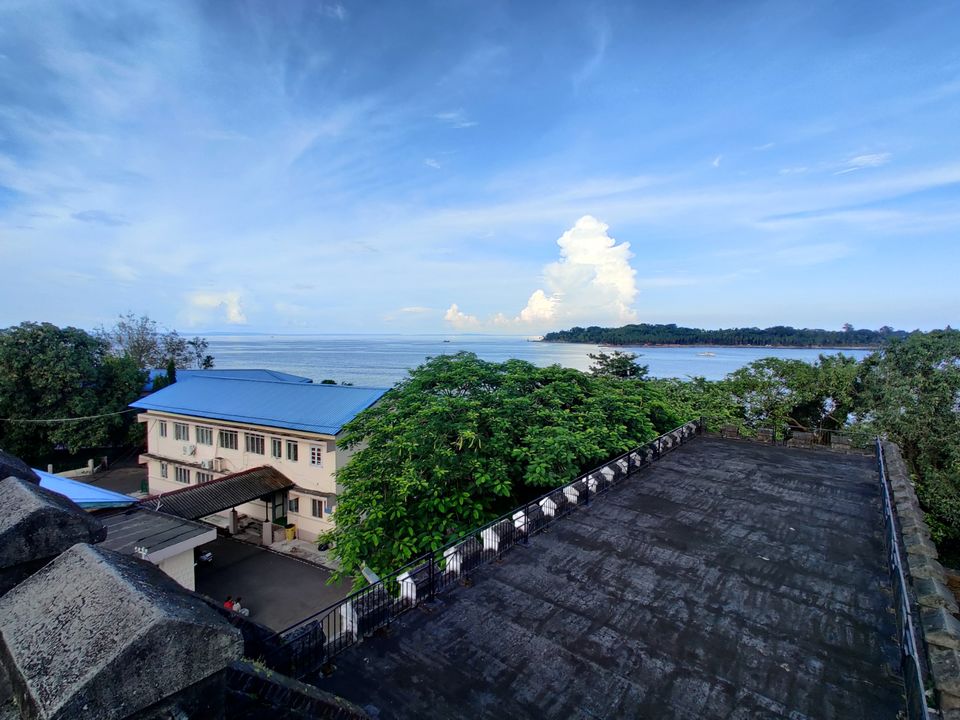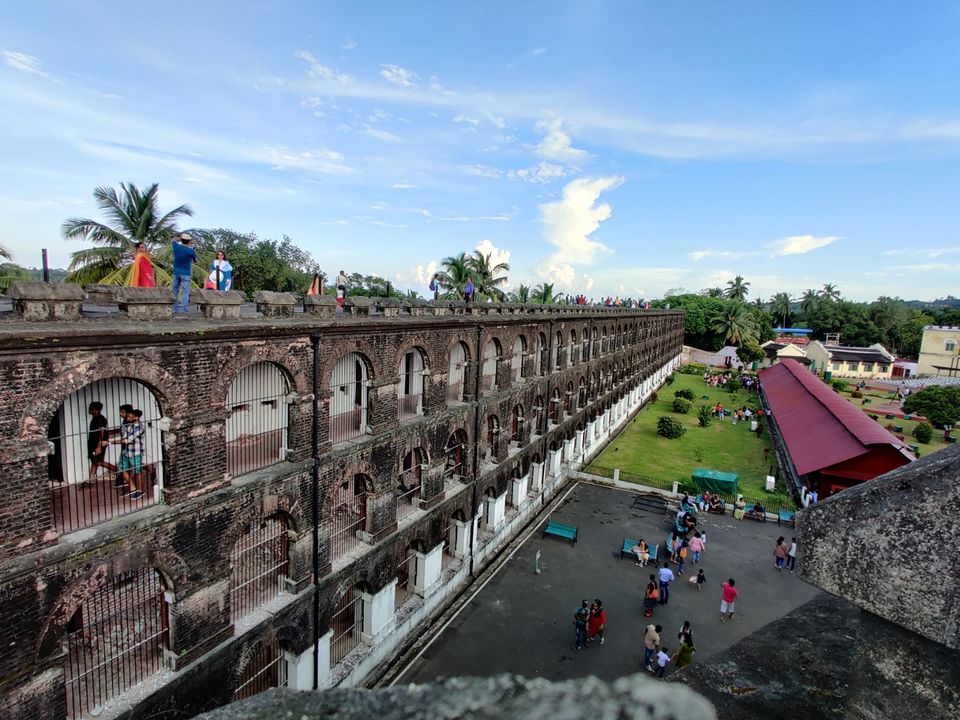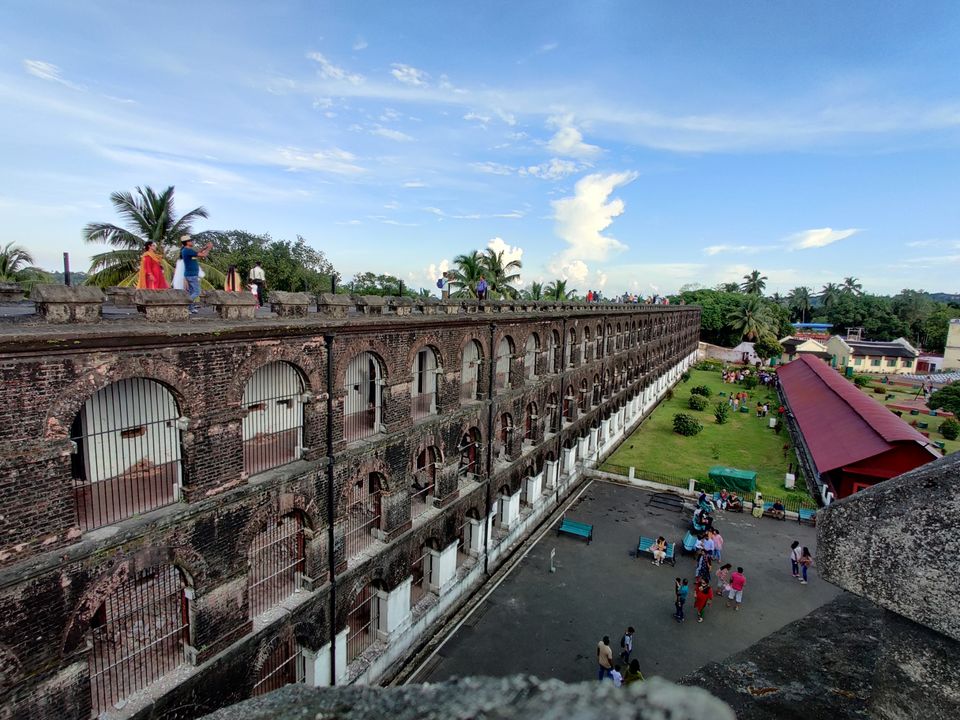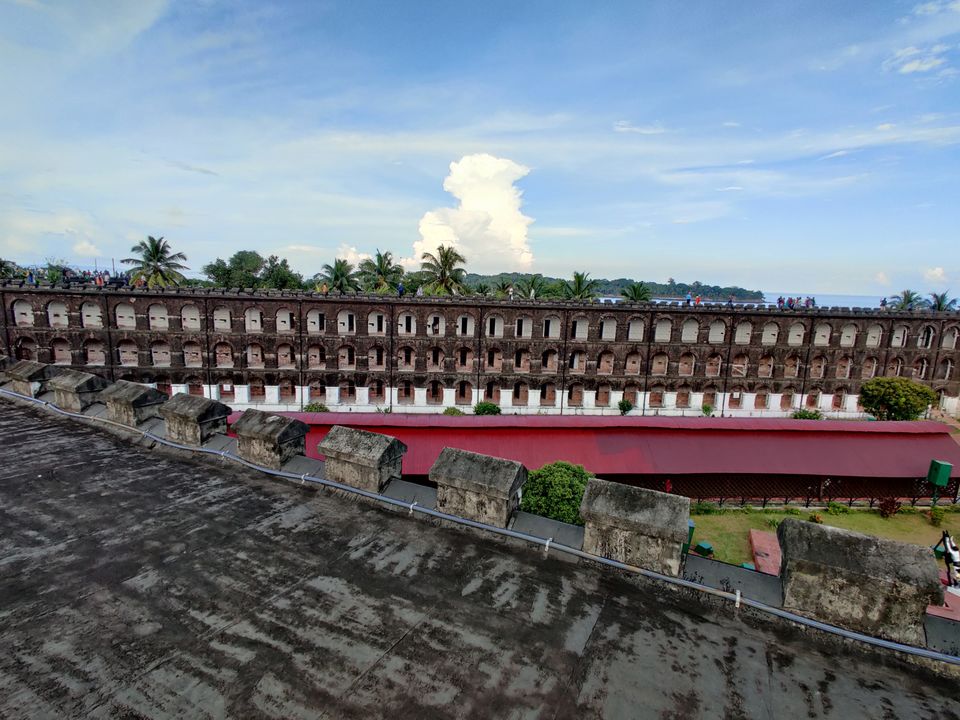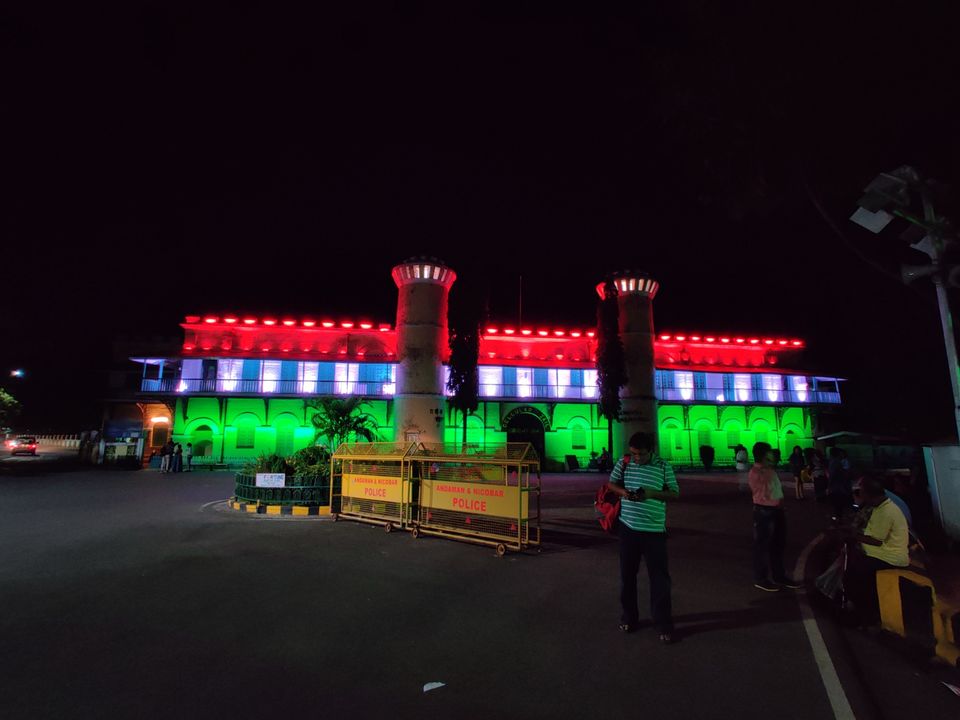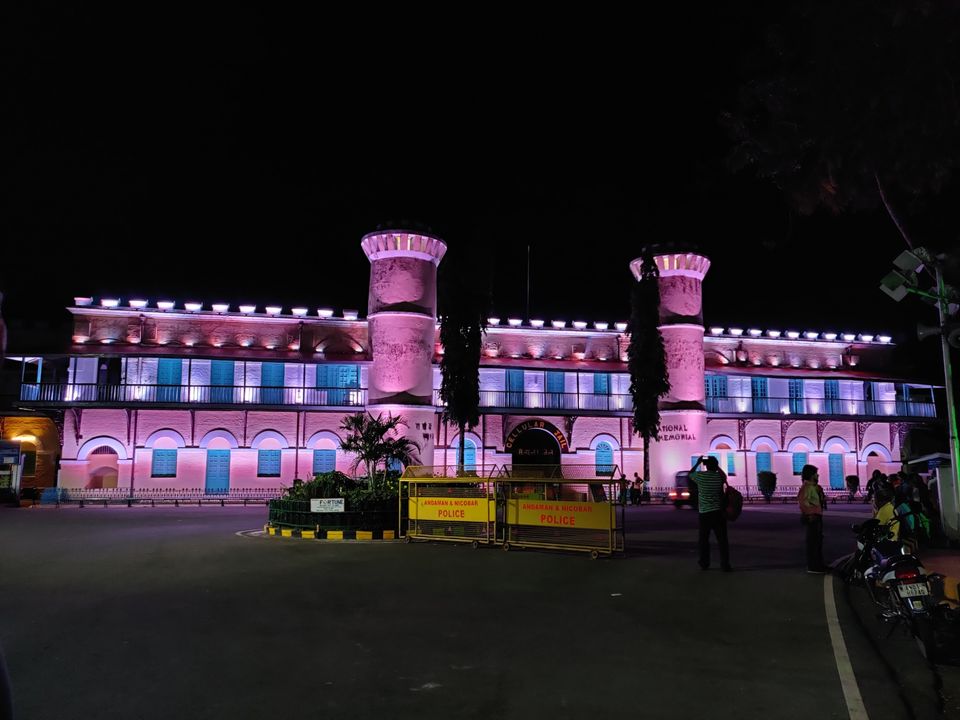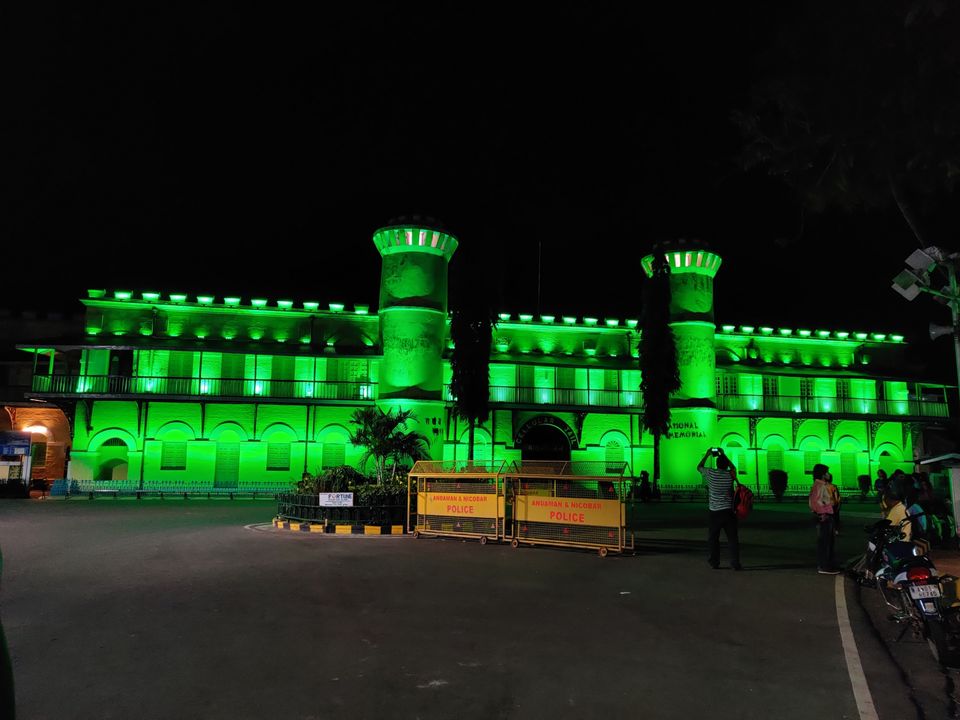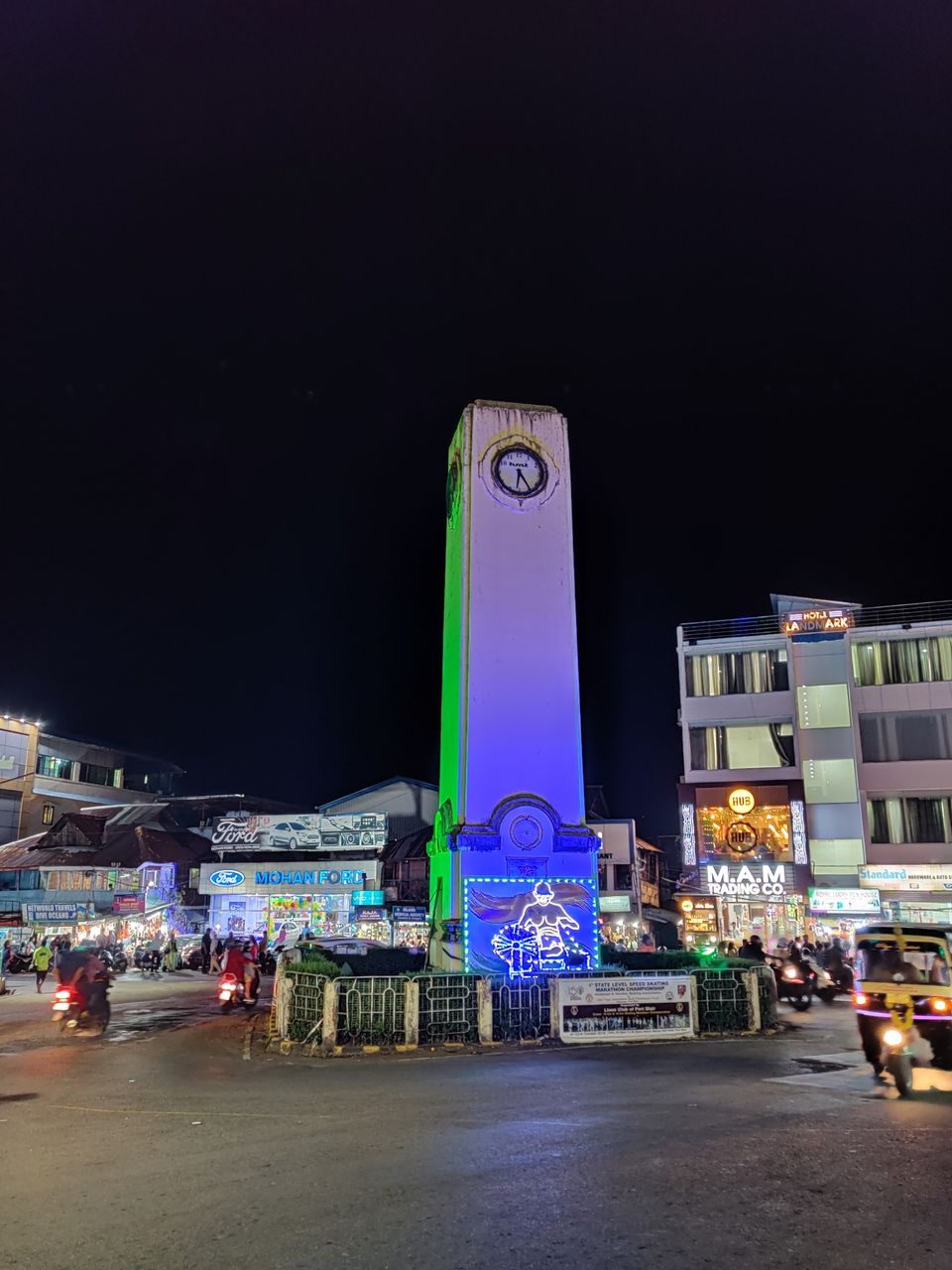 Next day we continued the same taxi to drop us at ferry point. I booked my ferry tickets from Port Blair to Havelock same day I confirmed my hotel booking. I actually asked my Port Blair hotel manager to book government ferry ticket for me. Government ferry tickets cannot be booked online there is no provision but Private ferry tickets are available online. But those are a bit expensive. The perks of booking government ferry is once the journey starts they will allow you to visit on deck and trust me its a real privilege. You can gave 360 degree panaromic view by yourself. During our journey we were at deck only where I have seen lots of Flying Fishes (yes they do exist), other island, cant be explained in words View and top of all we saw heard of DOLPHINS yes the real dolphins (board 8 o clk ferry). At this point my trip was already a hit (100 crores club). Within 2:30 hrs time we reached to Havelock. Our hotel was at walkable distance "The Havelock Country homes" (highly recommend).
On the same day we hired scooty 400rupees for 24hrs (excluding petrol) plus damage deposite (just like zoomcar). Taxi service is also available but those are from one point to another. Best is to hire scooty and lead your own way and explore the island. First we went to Radhanagar Beach. The white sand beach and most exotic view collaborated together also the weather was also in our favour. After playing with waves and enduring the kid inside we came out to visit the whole street market outside the beach. There you will get plenty of options for food, fast food and street food. You can also shop some really good stuff from same market.
Points to remember - book your ferry ticket well in advance
Internet is still an issue
Book scooty for better exploring experience.
Be prepared for rain (Andaman ki barsat ka koi bharosa nahi).
Day two ends.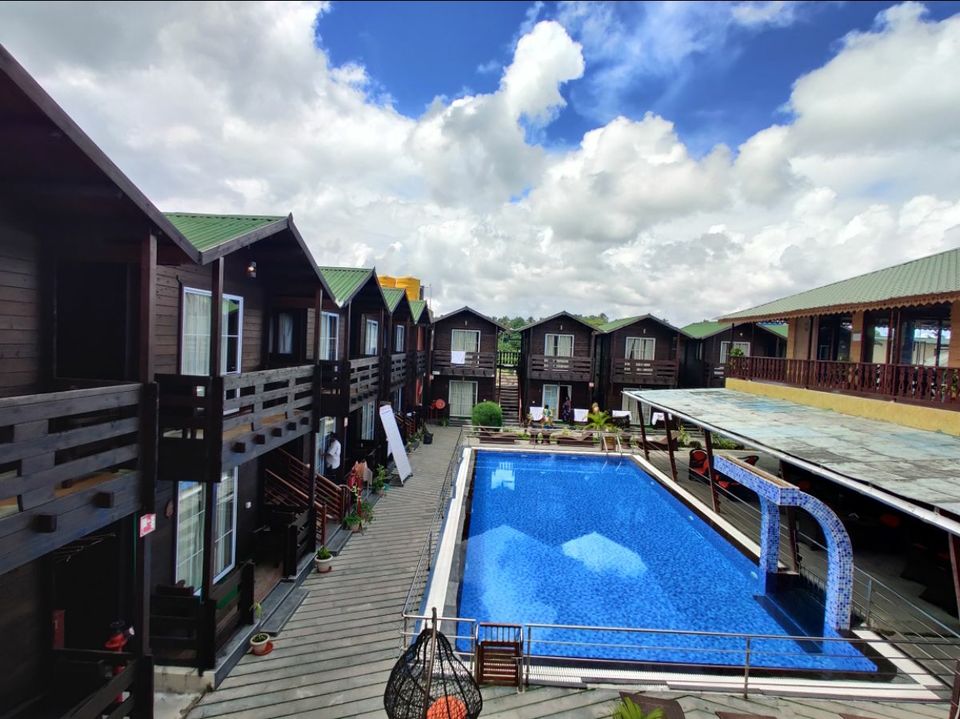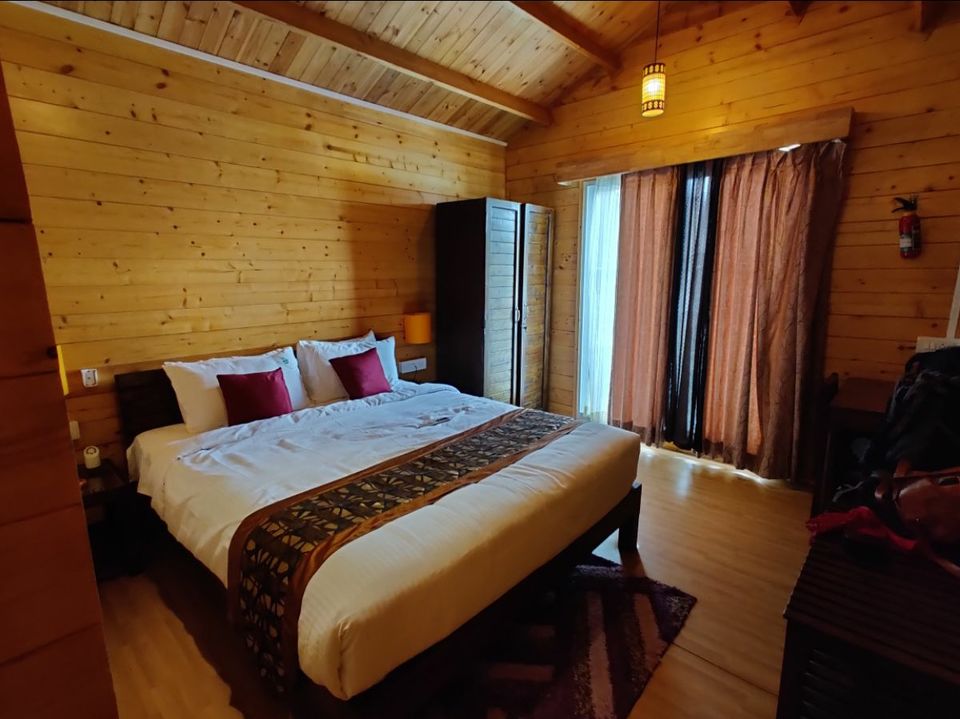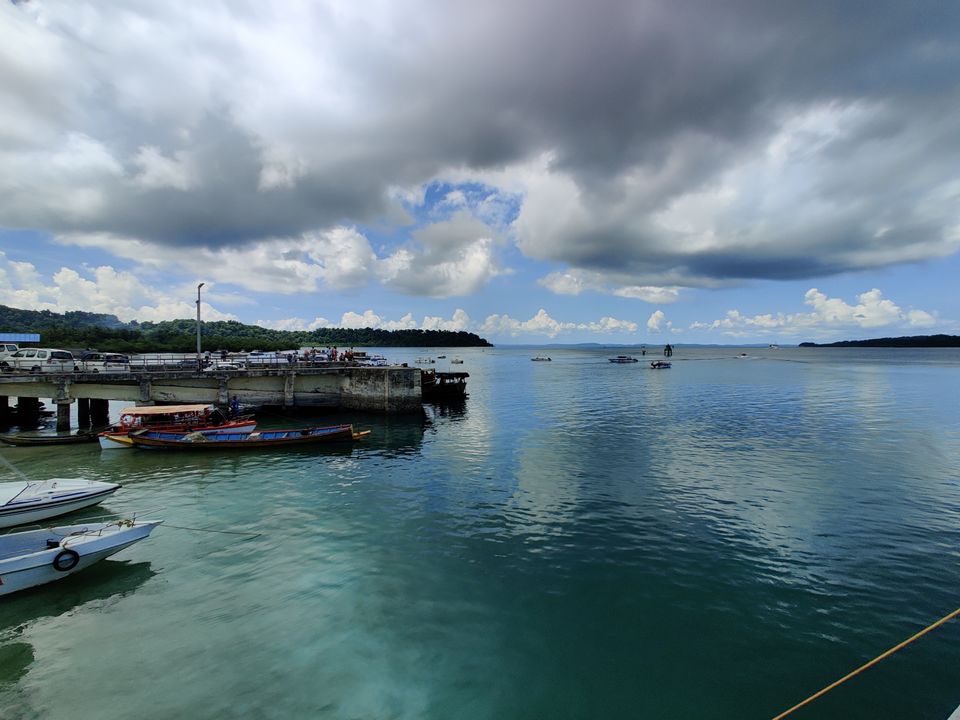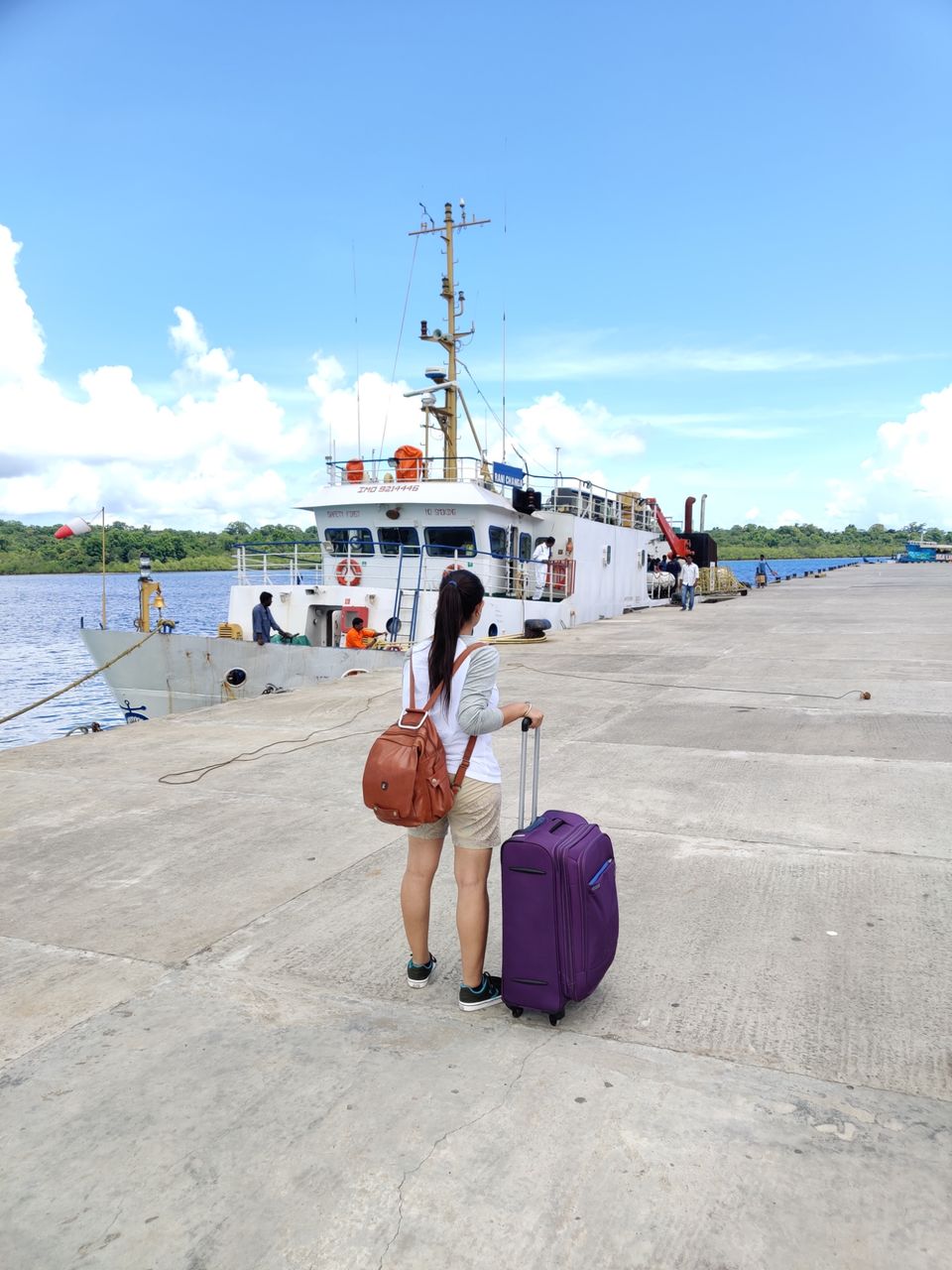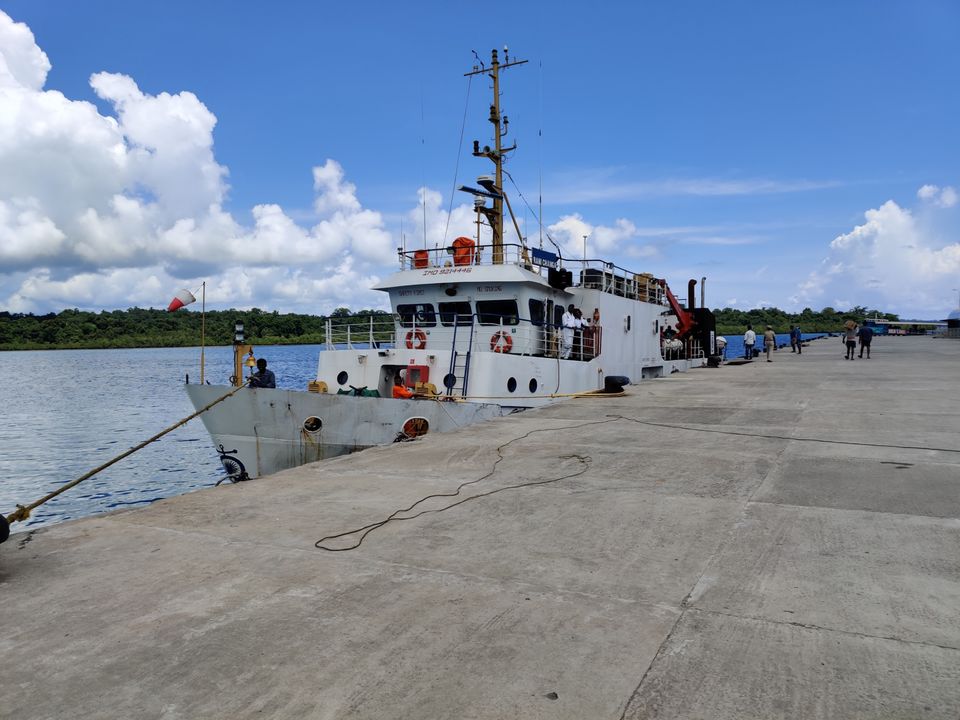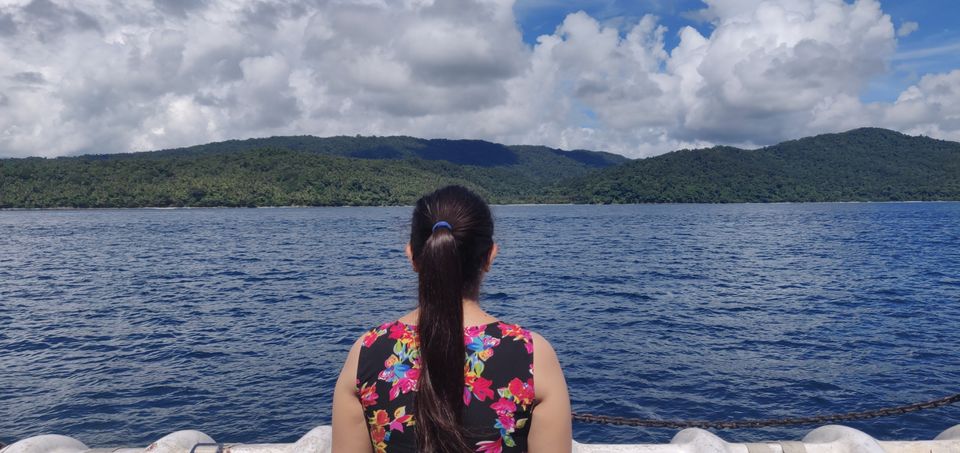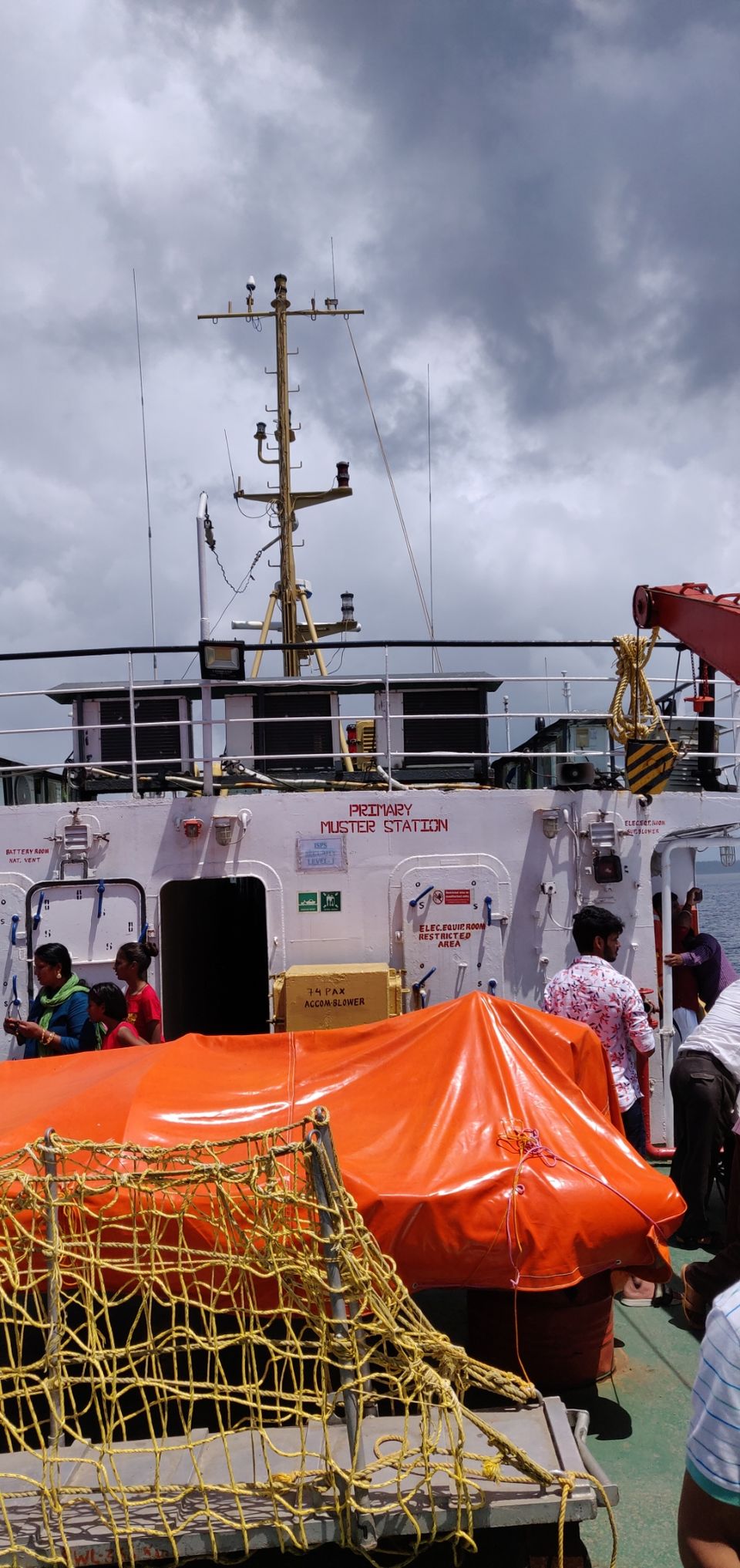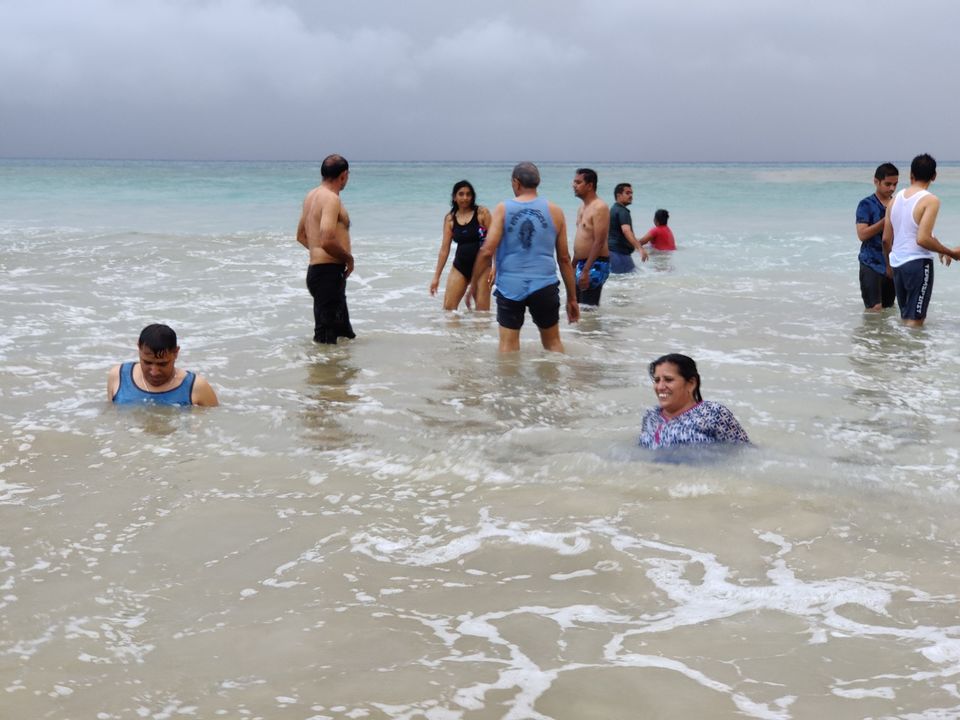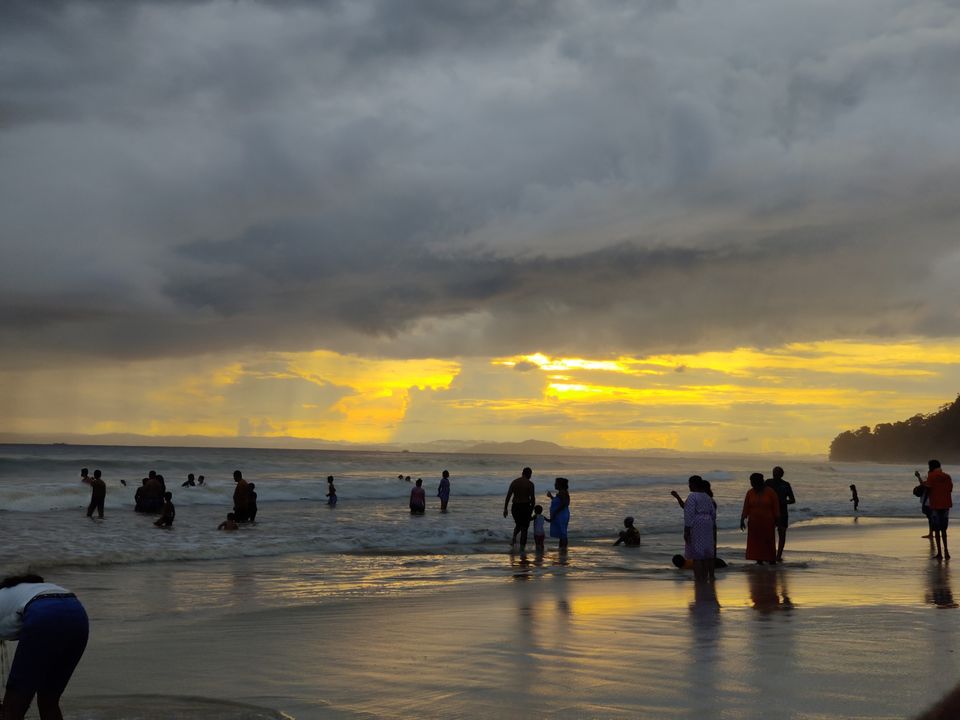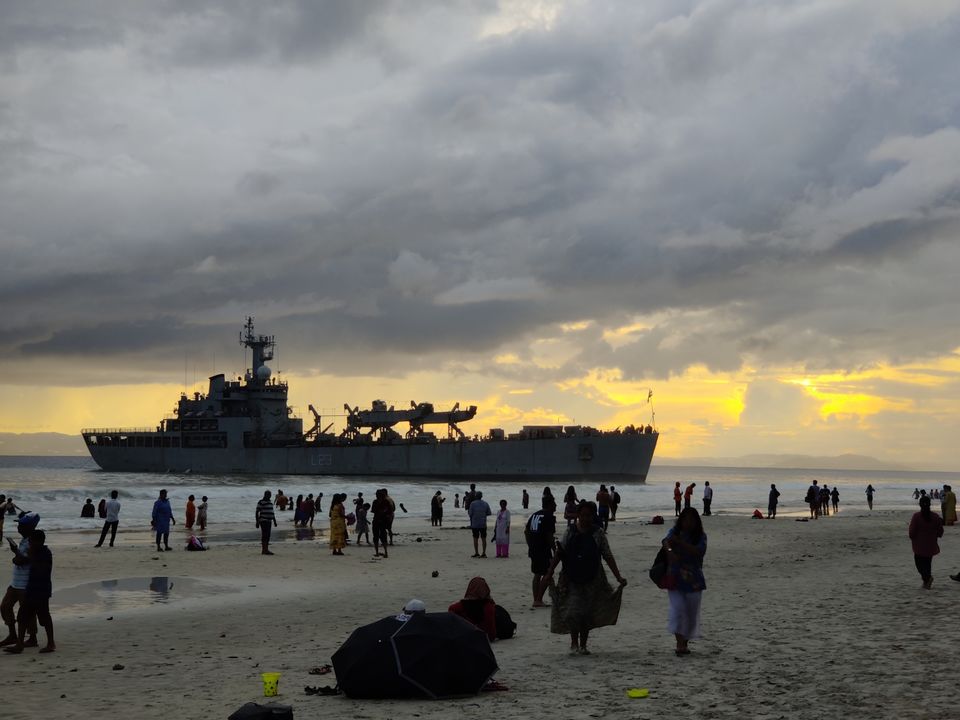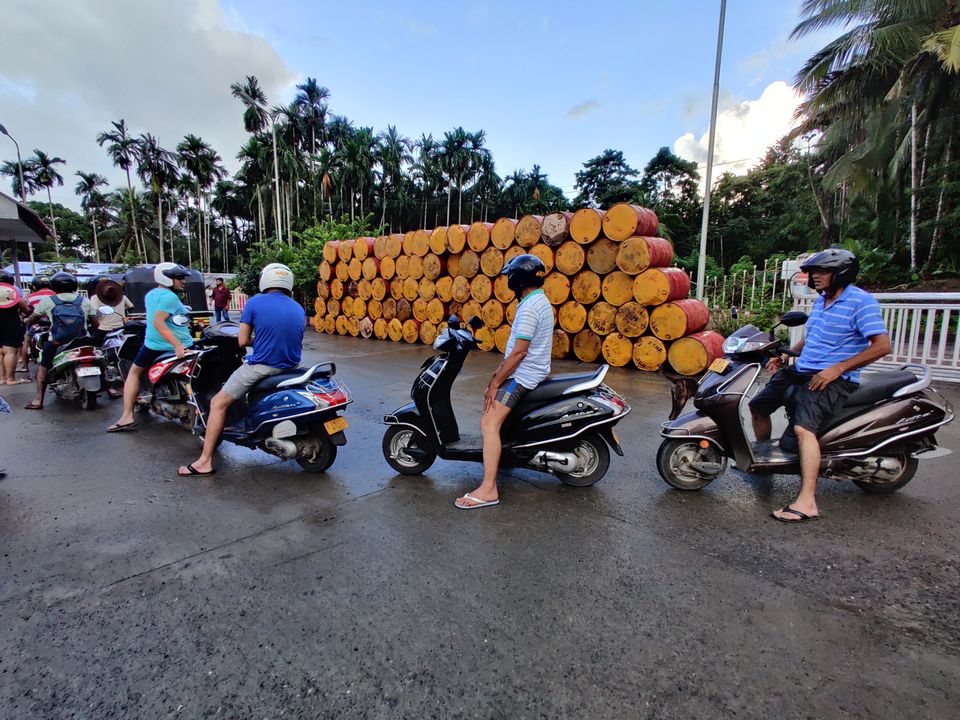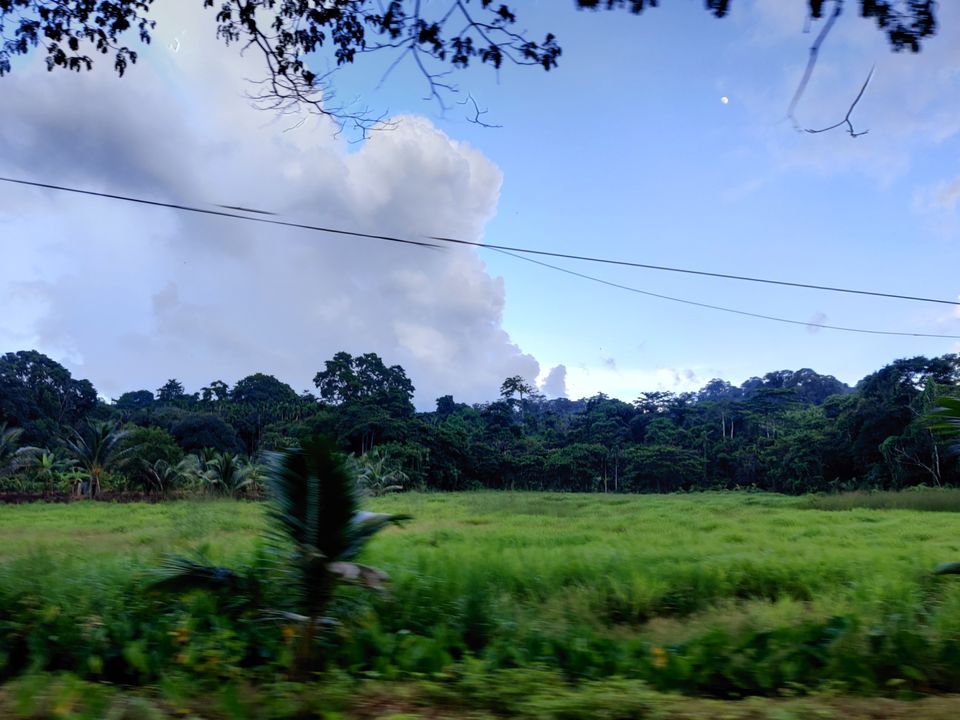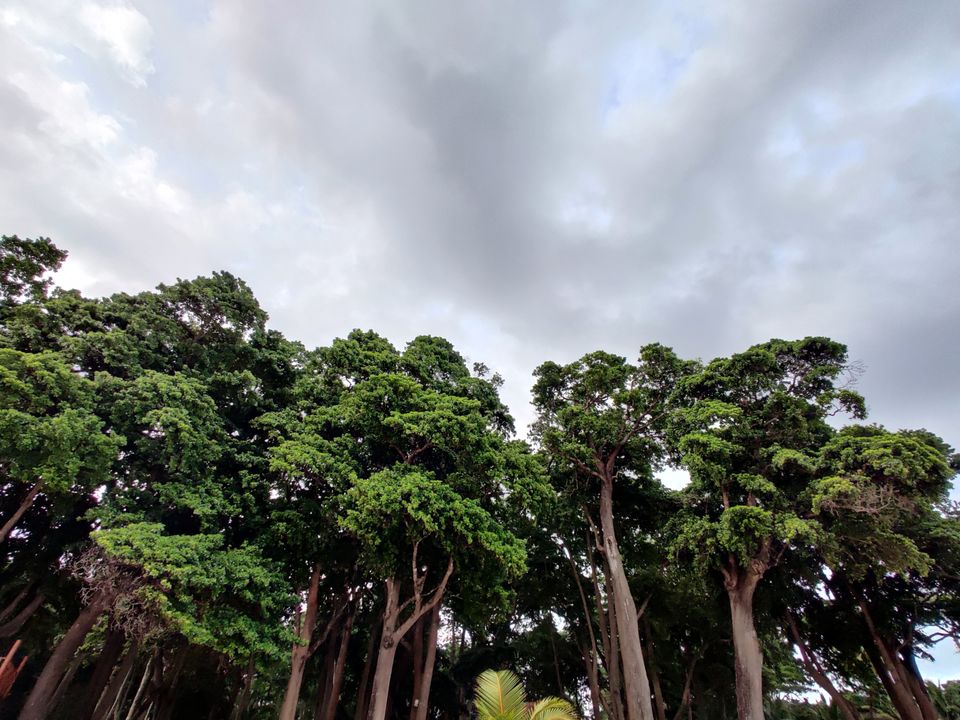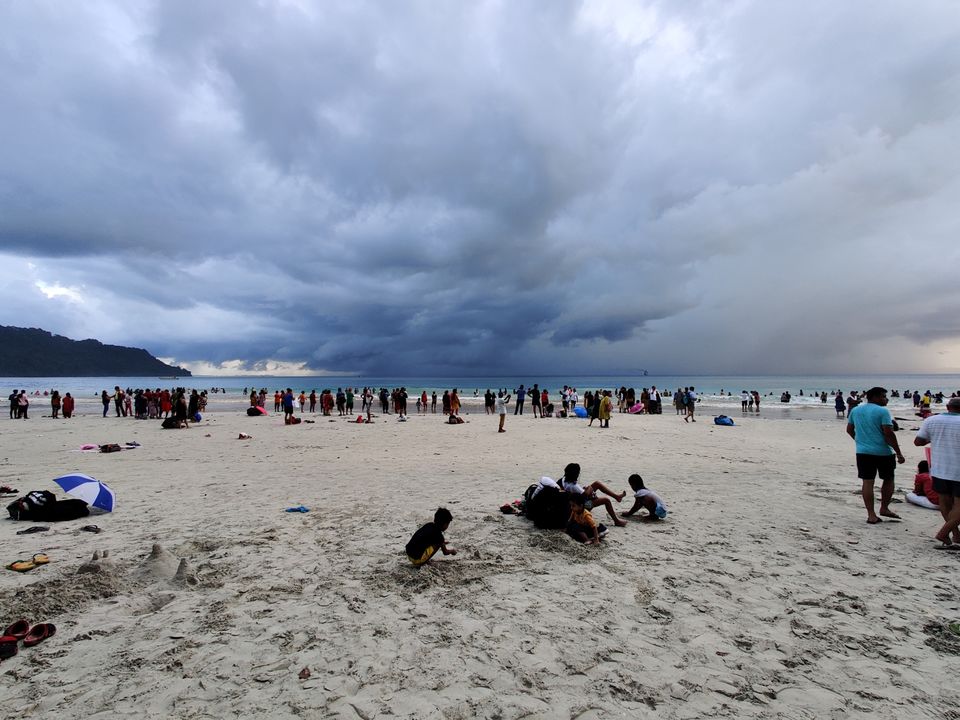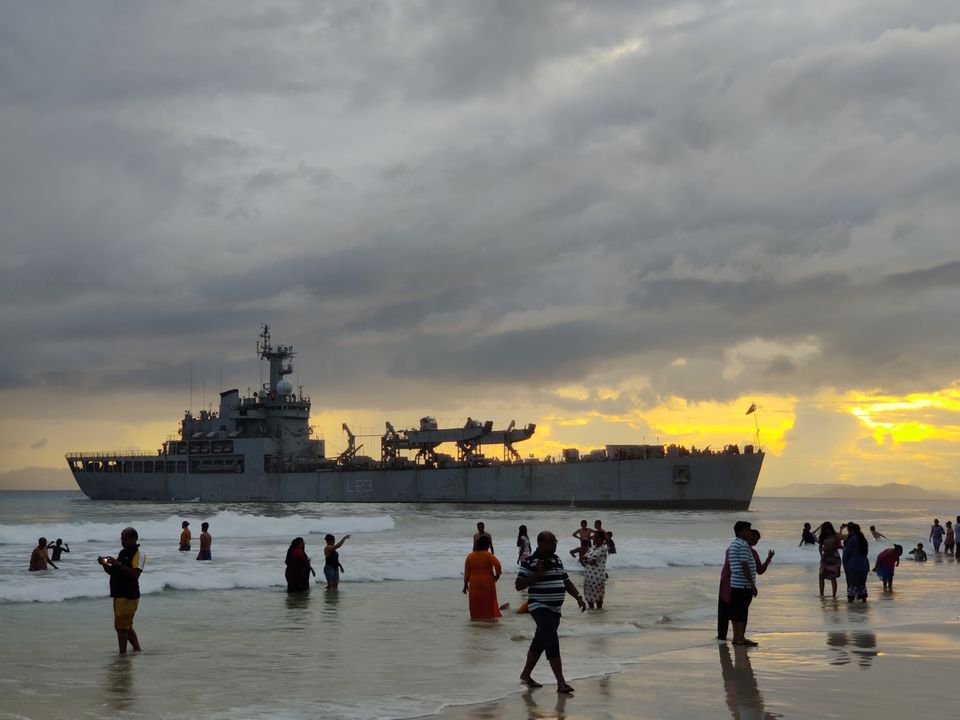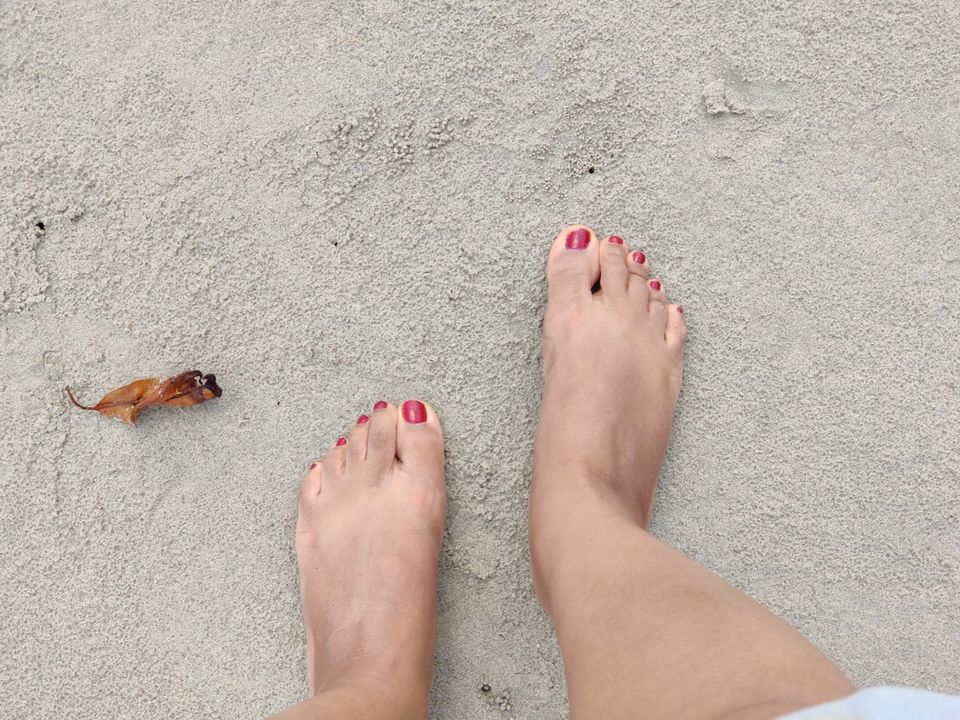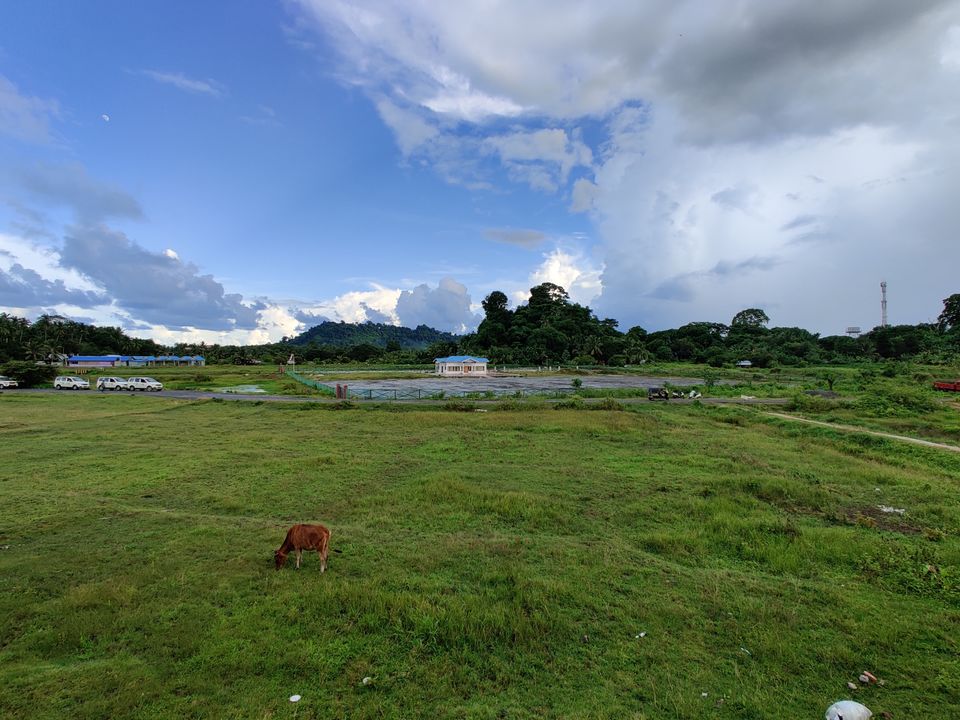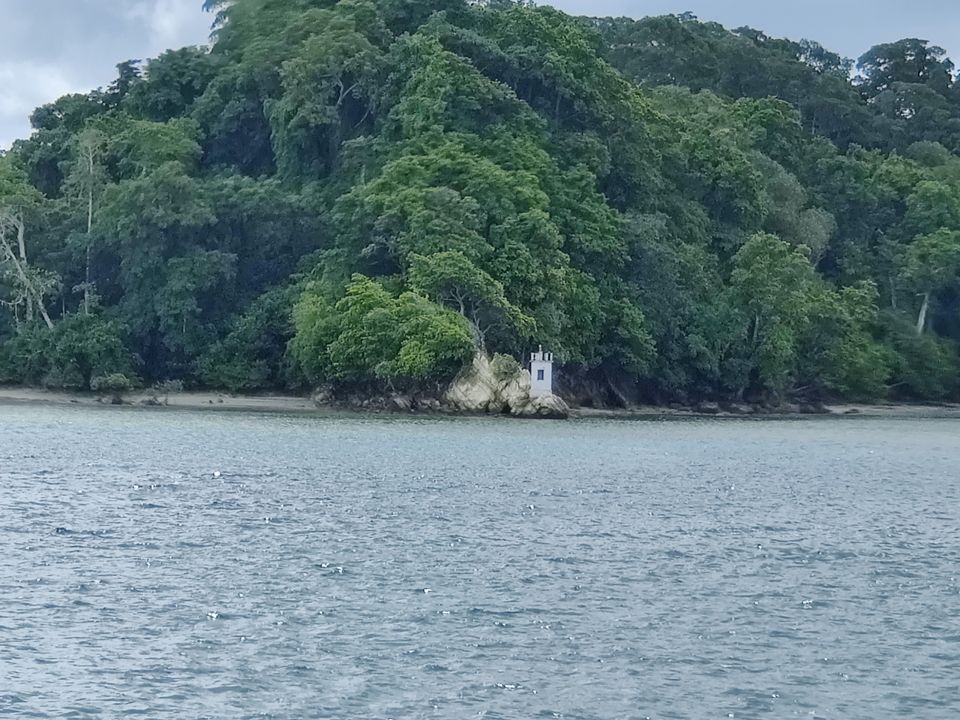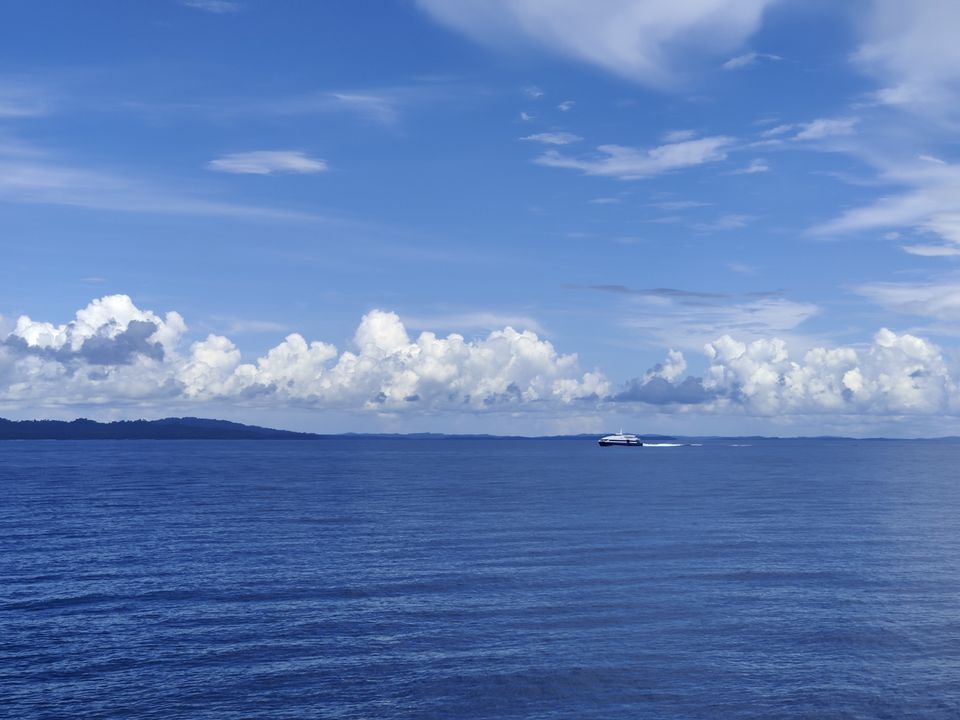 Day three - we planned to start our day with scuba diving. For this adventure we collaborated with our hotel reception staff and they managed the same for us. We went on for first slot of the morning. Morning is the best time for scuba diving. You will be able to get maximum no of varieties of fishes and other sea creatures including corals. This underwater life experience cannot be explained in words all I can say is this is life time experience and "Andaman aa k scuba nahi kiya toh kuch nahi kiya". After scuba we planned to visit elephant beach the hub for all water sports activities. There are two ways to visit this small island beach. One is by ferry and another is by smaller easy trekking via jungle trail. We choose to go forward using jungle trail. Unfortunately during our time it was all raining from past couple of days and due to yellow soil type the whole trail was muddy and slippery like slide. So better off your slippers and walk barefoot (an experience trekker advise i.e. me). Although the trek was just 3 km but it took us 2hrs to complete due to obvious reasons.
The beach is fully crowded and full of fun factors. There is a surprise for the people who are unable to experience the scuba diving due to health issues or any other reason. There is an option of glass ferry which is equipped with large magnifine glass and gives you opportunity to have a glance of corals fishes and other sea creatures.
After taking so many water rides we left for another beach the Kala Pathar Beach. Kala pathar is another exotic beach to sit and relax with the nature and admire the beauty of this place.
Points to be noted - the tender coconut is very cheap so have as much as you can.
Petrol pump are limited probably only 3 of them are there so fill your scooty tank accordingly.
The green leaf restaurant got amazing veg food.
Day three ends.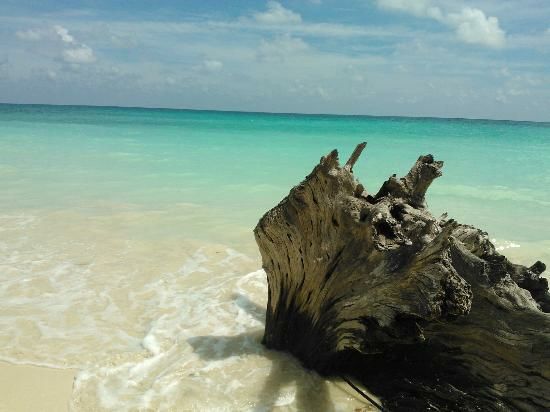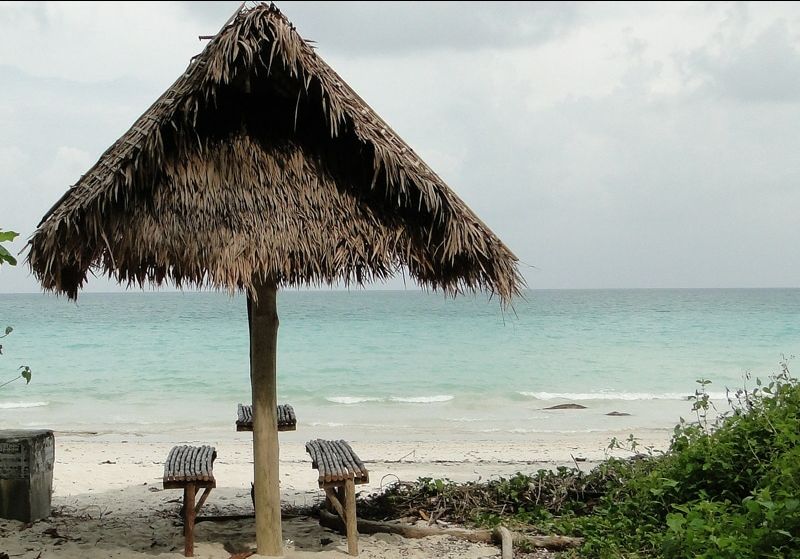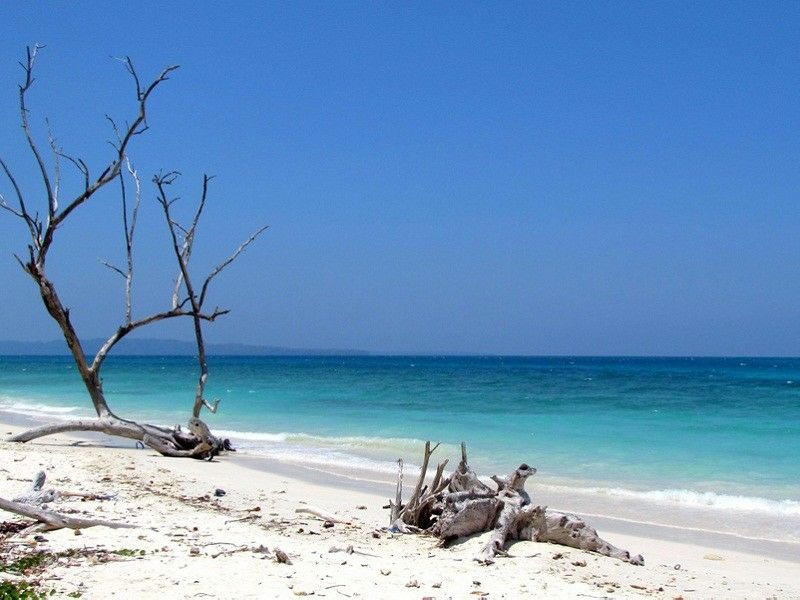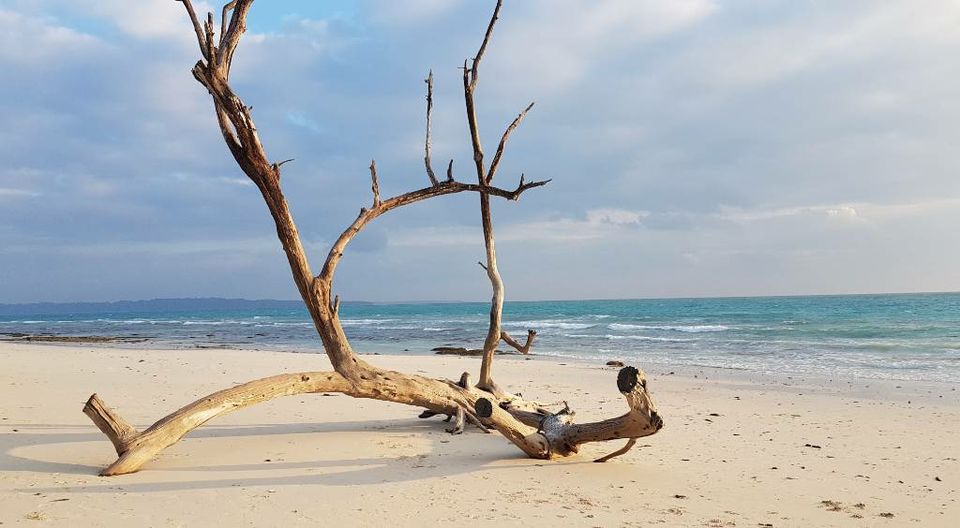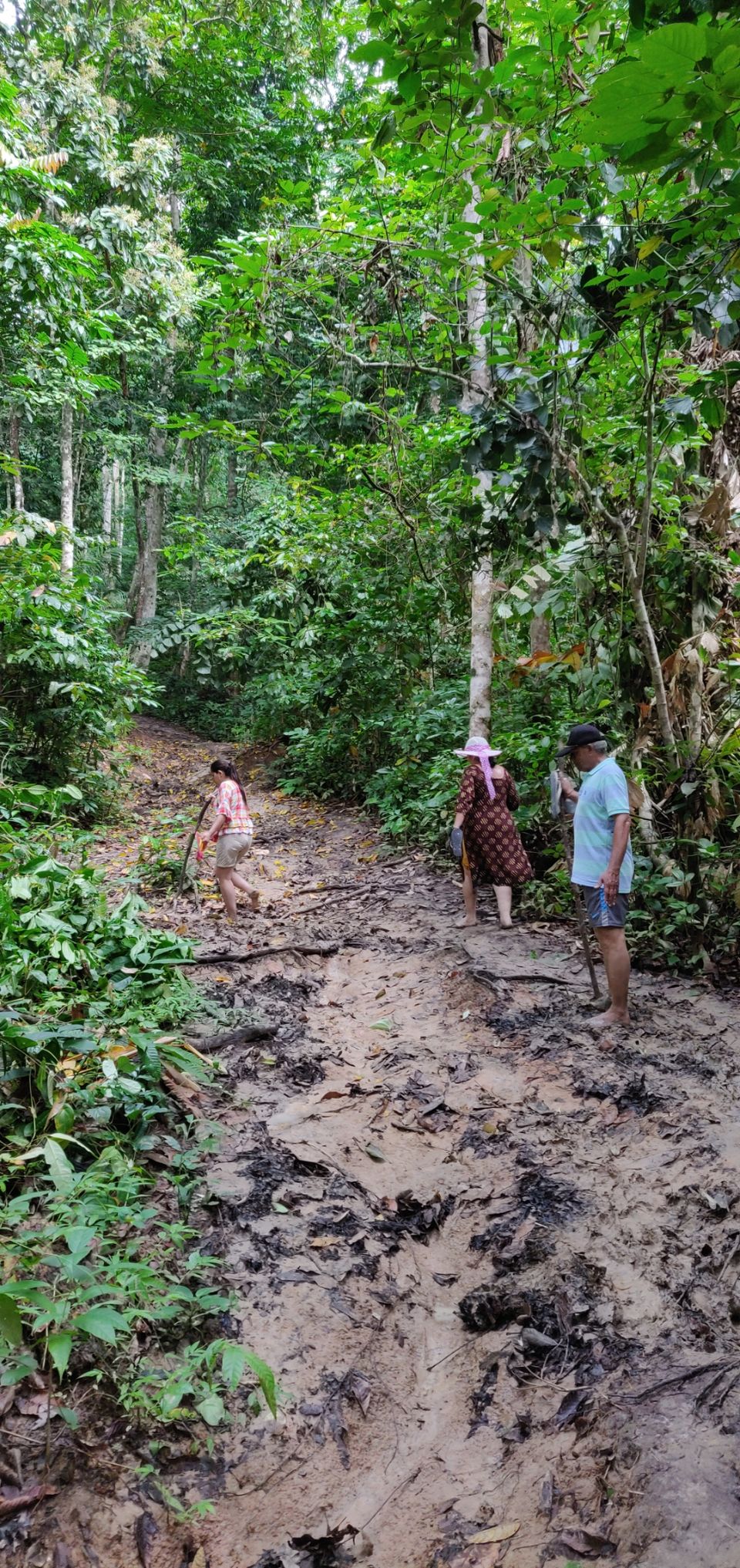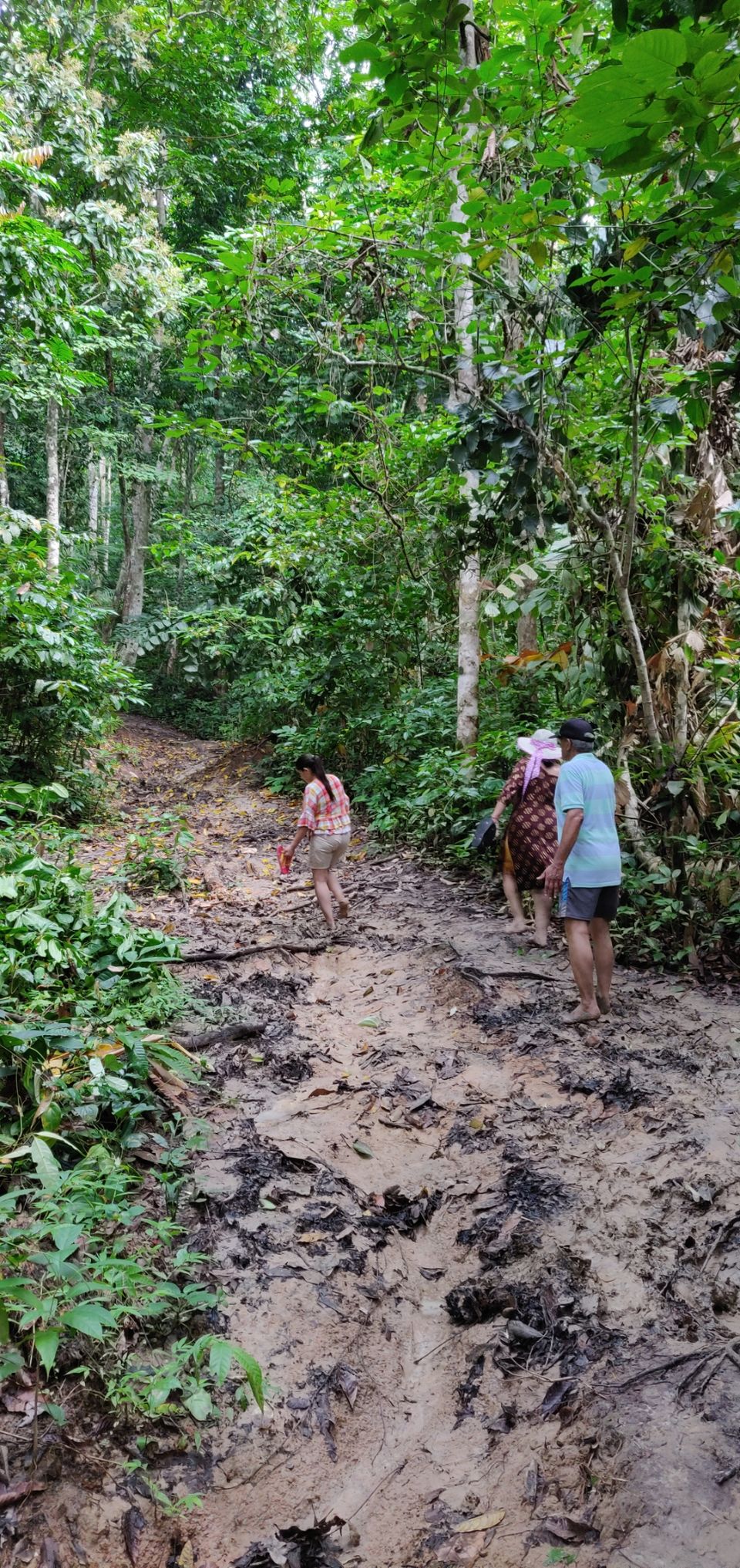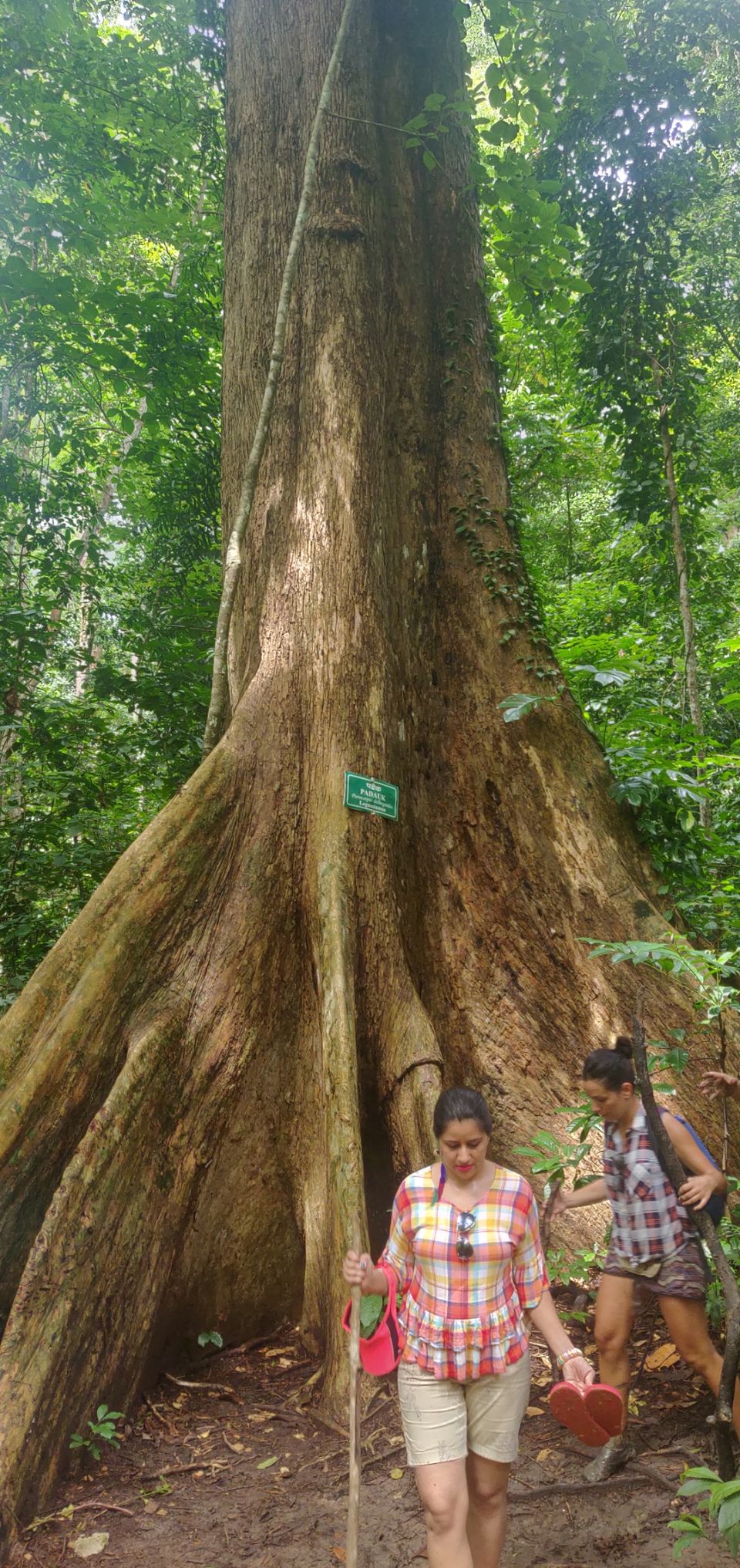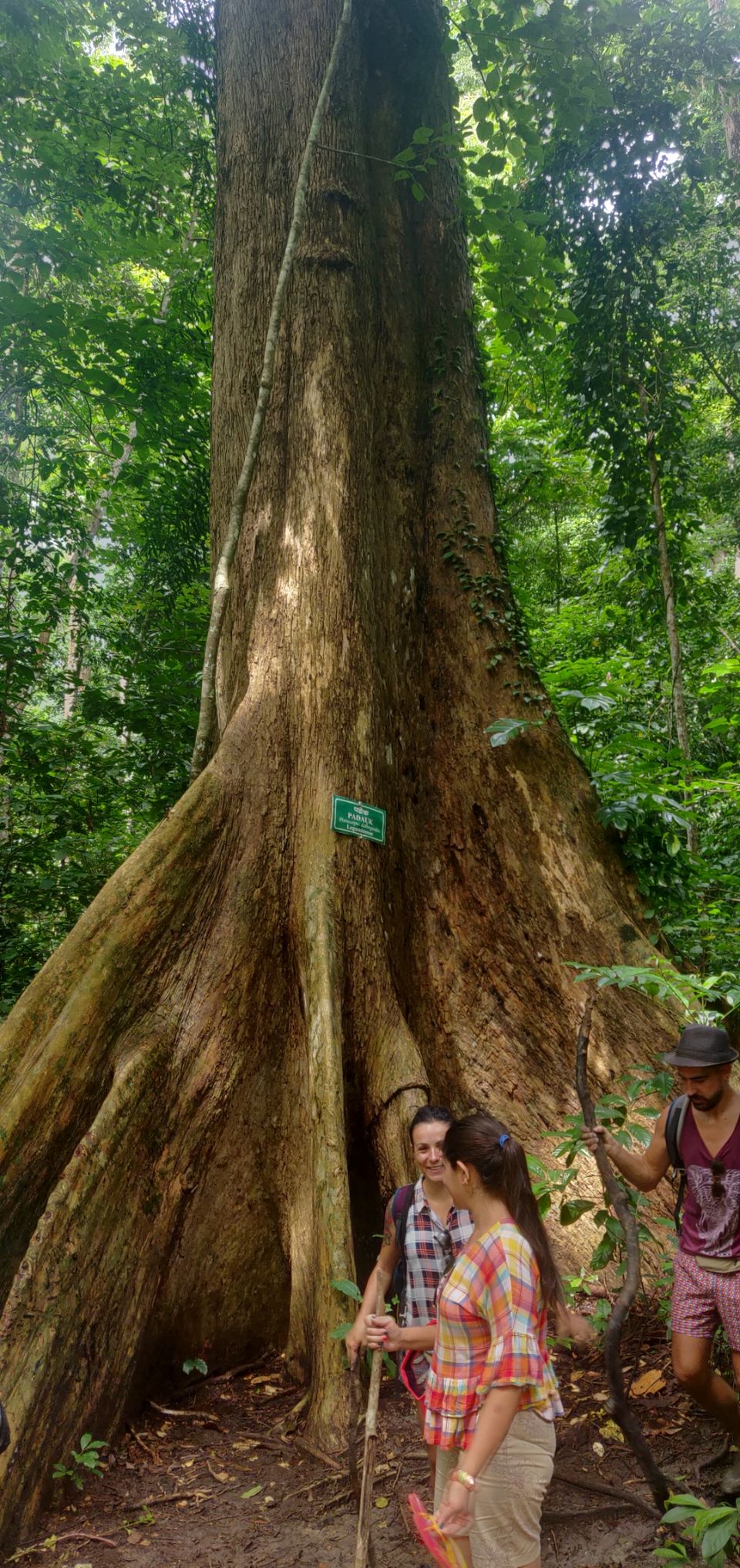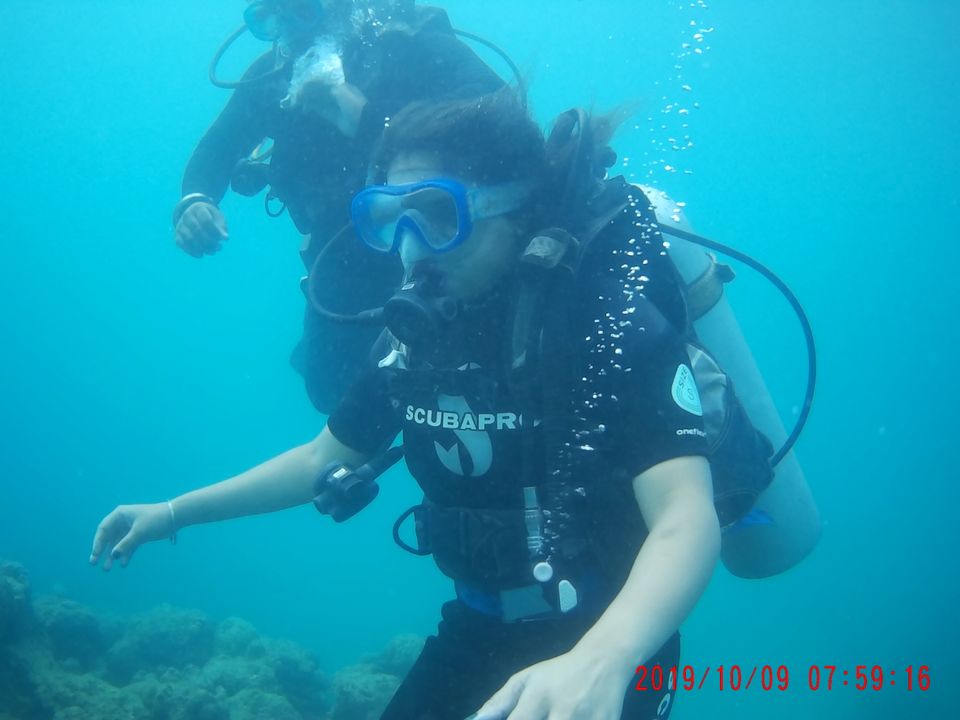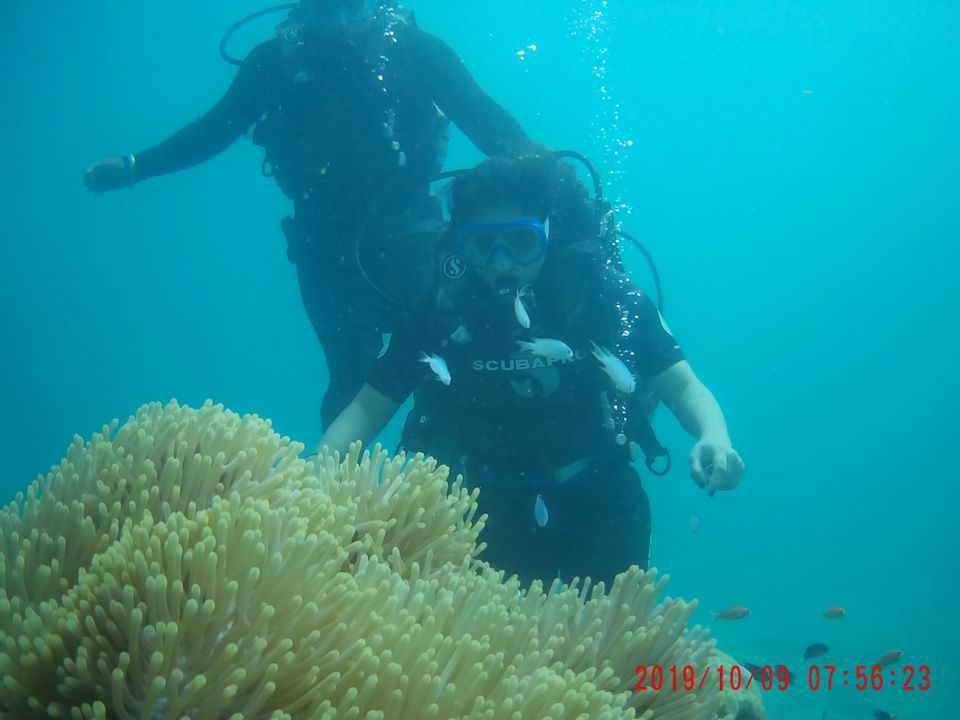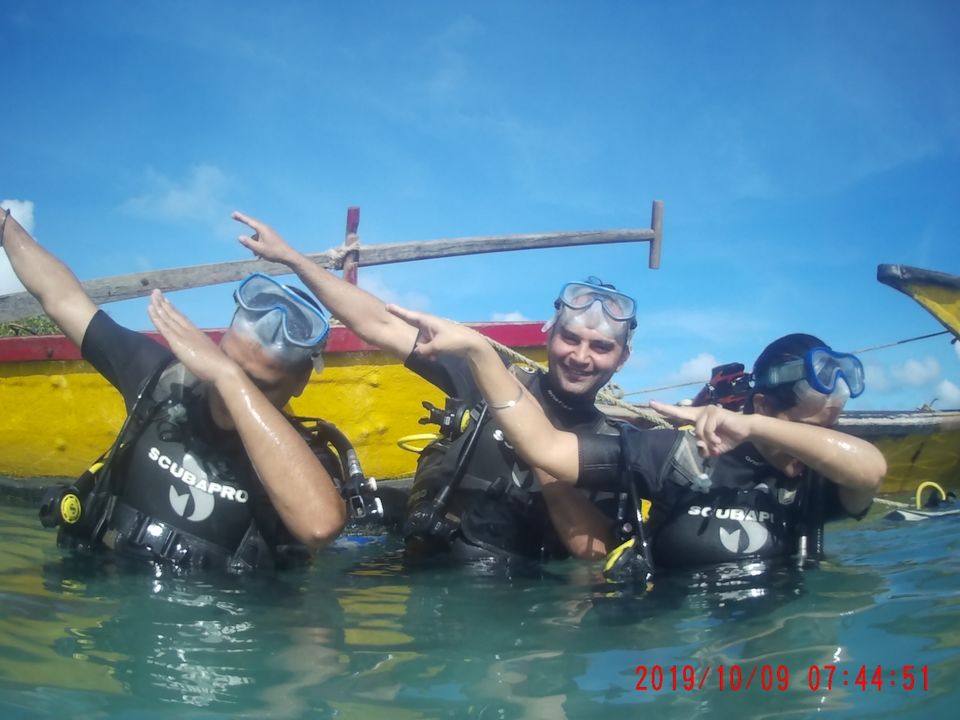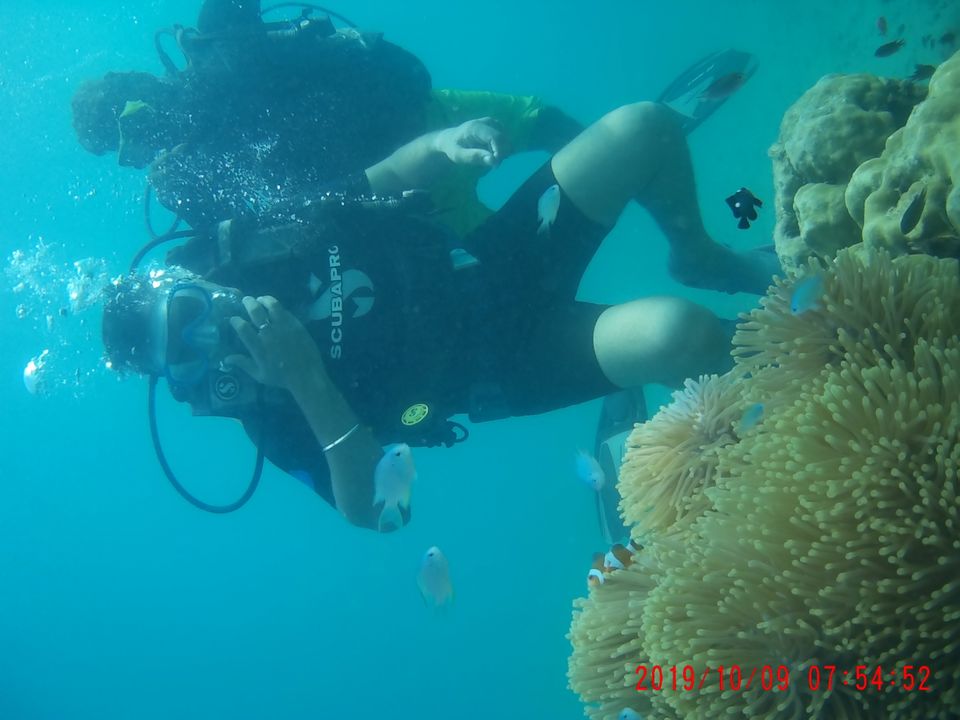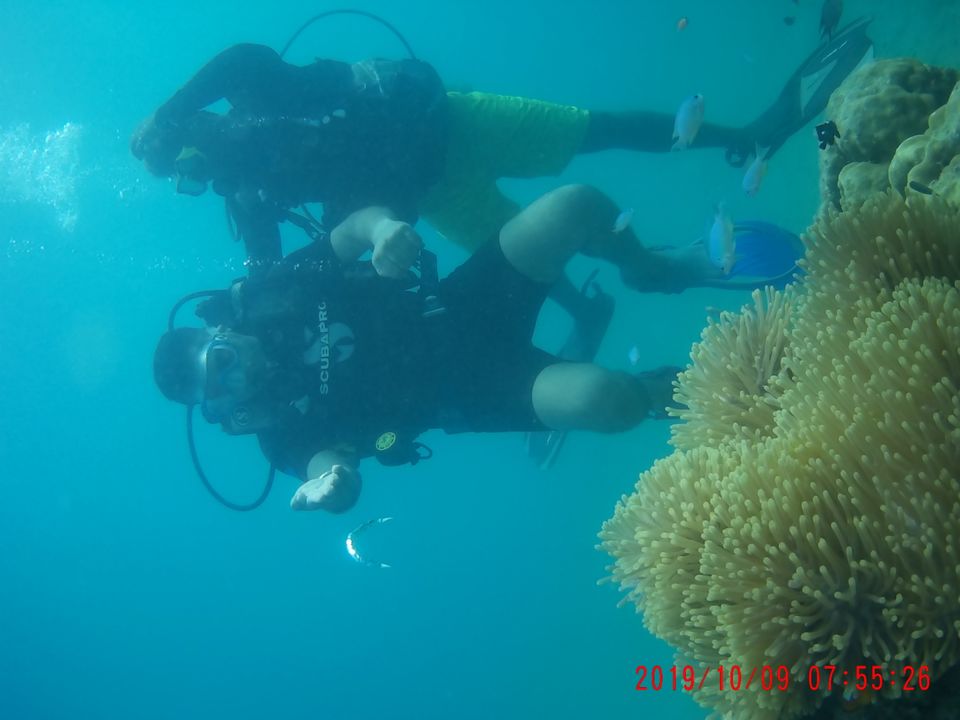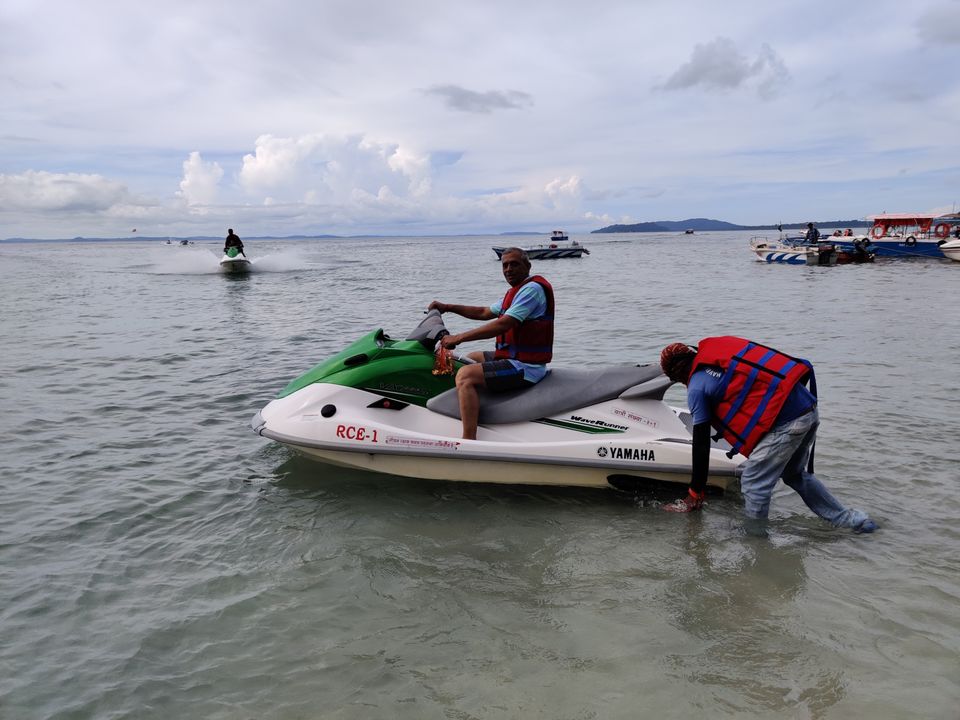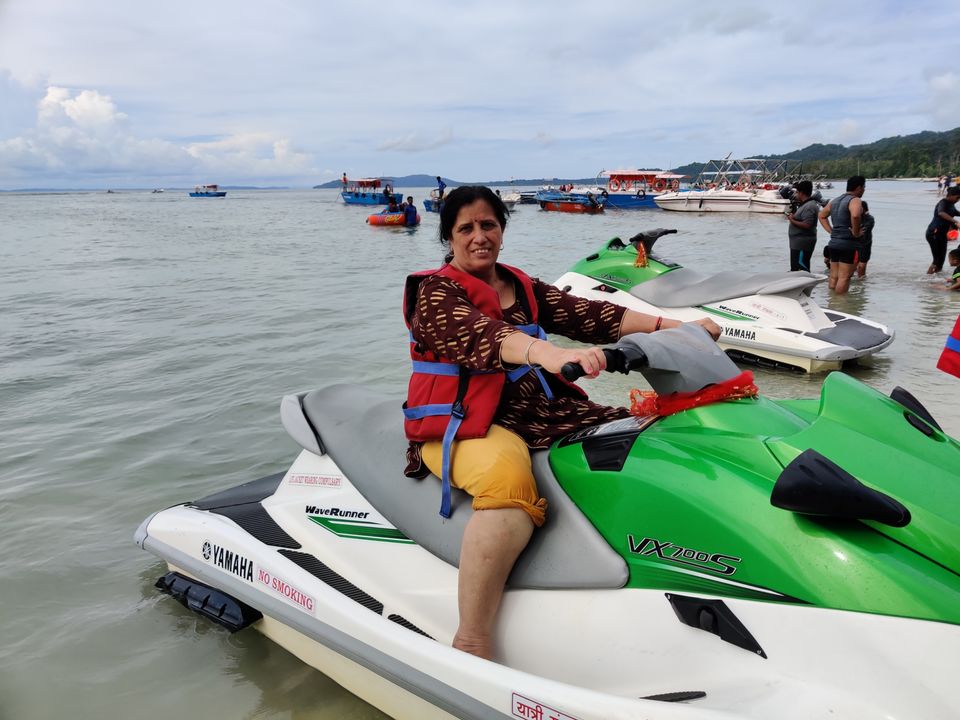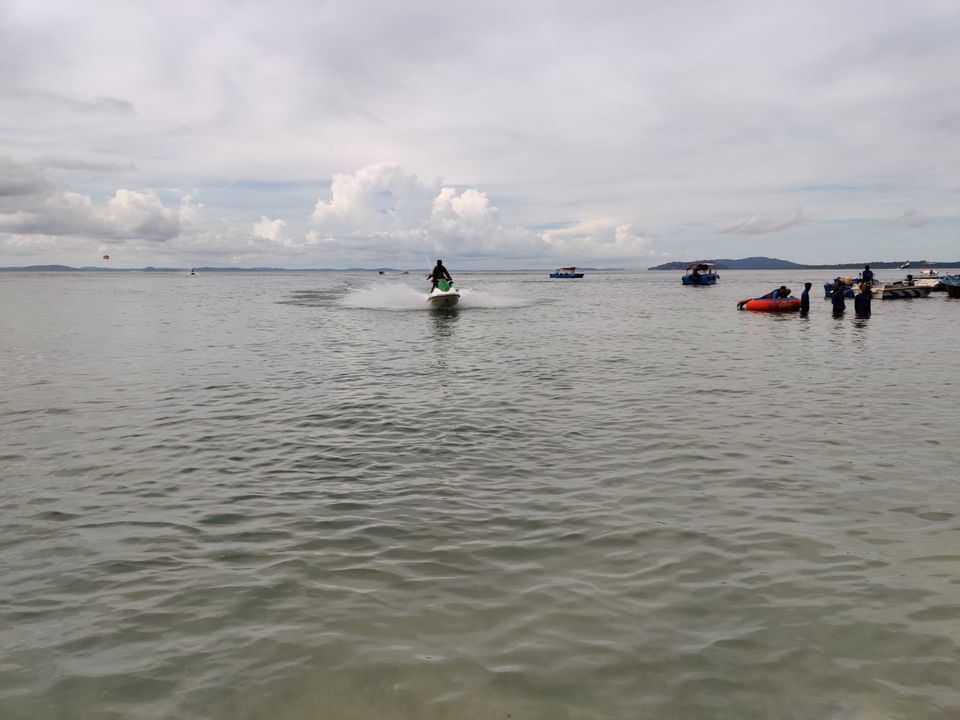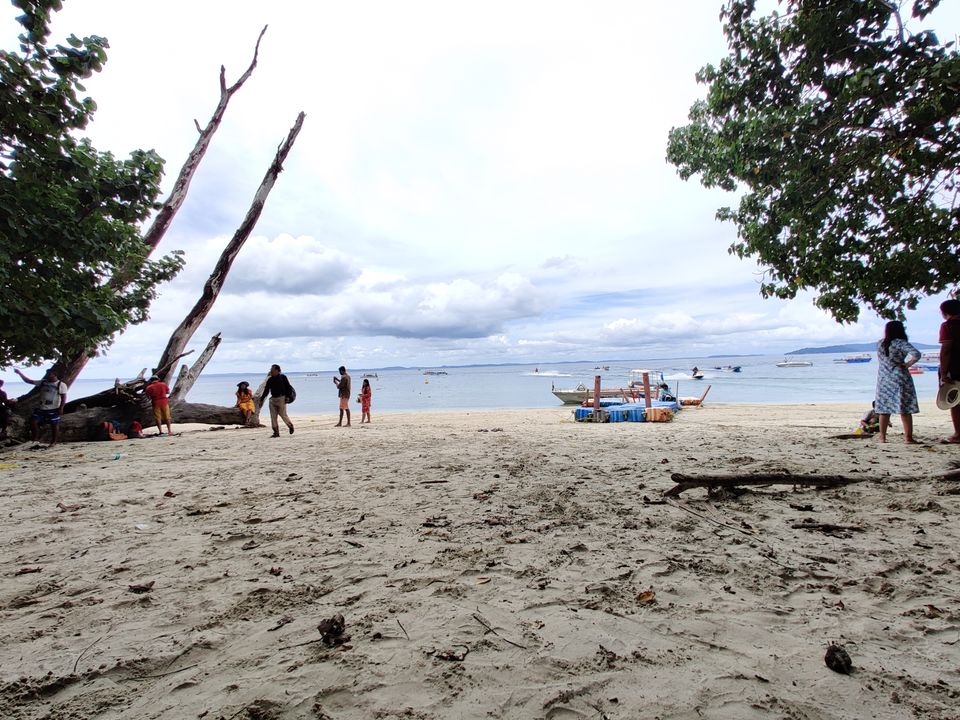 Day four - We left from havelock for Port Blair. Again for ferry tickets we talked to our hotel reception staff and they got that for us. Once we reached to port blair we again booked the same taxi and went to viper island and then to chidiya tapu beach. And then back to hotel and boarded the flight flight next morning.
There were many more things which we were not able to cover during our trip like neil island and tribe safari. So I am surely going back to this place again some other time.
Hope my blog was informative and gives quite an idea about the paradise.
Kindly post your comments and Happy travelling.