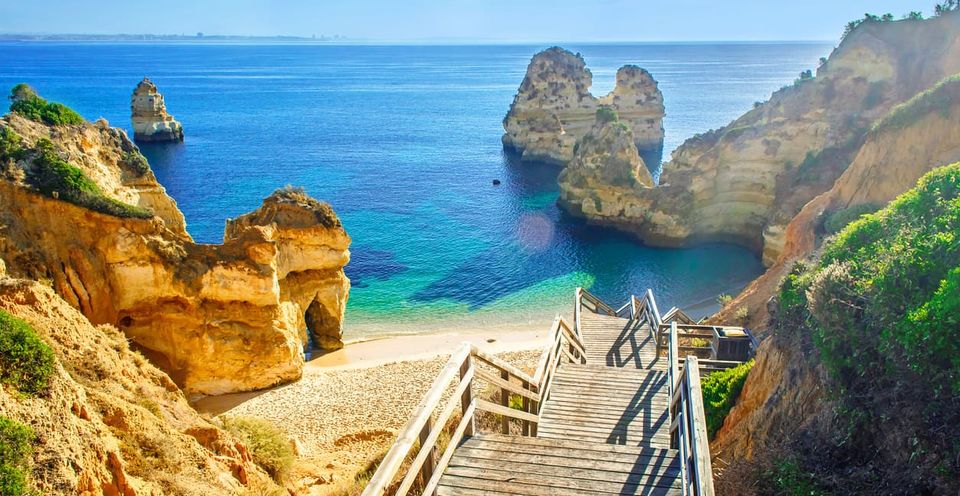 With golden beaches that laze under the Iberian sun and world-class waves that attract avid surf bums, the splendid coastlines of Portugal are fast approaching the beaten track, though it's still possible to escape the crowds for now. Beyond the fairy tale castles and atmospheric medieval squares of centuries-old cities is a landscape of natural beauty, where granite peaks and verdant valleys fold into virgin forests and scenic vineyards. Portugal's most beautiful spots will have your fingers tapping at your keyboard for the next flight out.
1. Sintra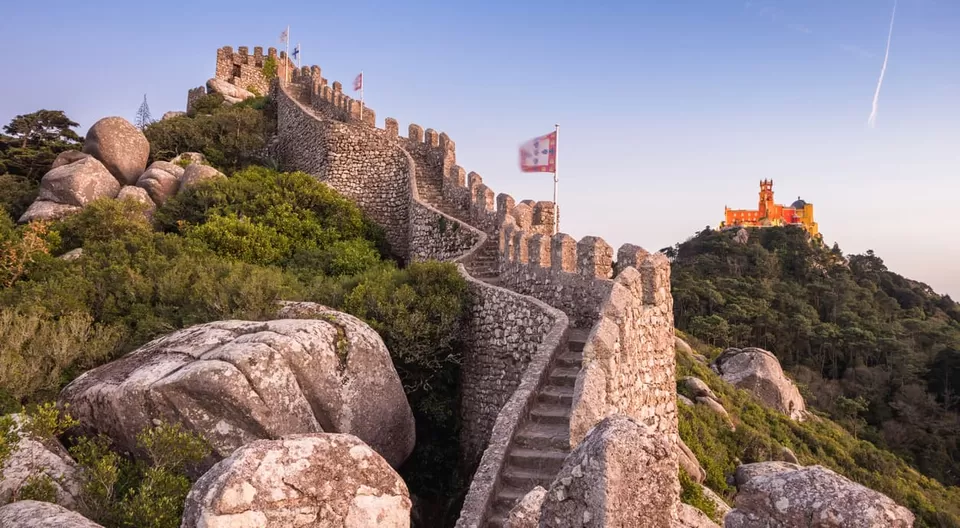 A popular day trip from Lisbon, Sintra's handful of enchanting castles perched atop wooded hills beg to be explored. The star of this UNESCO World Heritage landscape is the Palacio Nacional de Sintra, where its white conical shaped chimneys dominate the skyline, and its opulent tiles and architecture speak of a Moorish descent. The pretty pastel-hued houses that circle the National Palace cascade gently down the surrounding forested hills, the picturesque setting identical to that of an alluring fairy tale's.
2. Porto's Bairro da Ribeira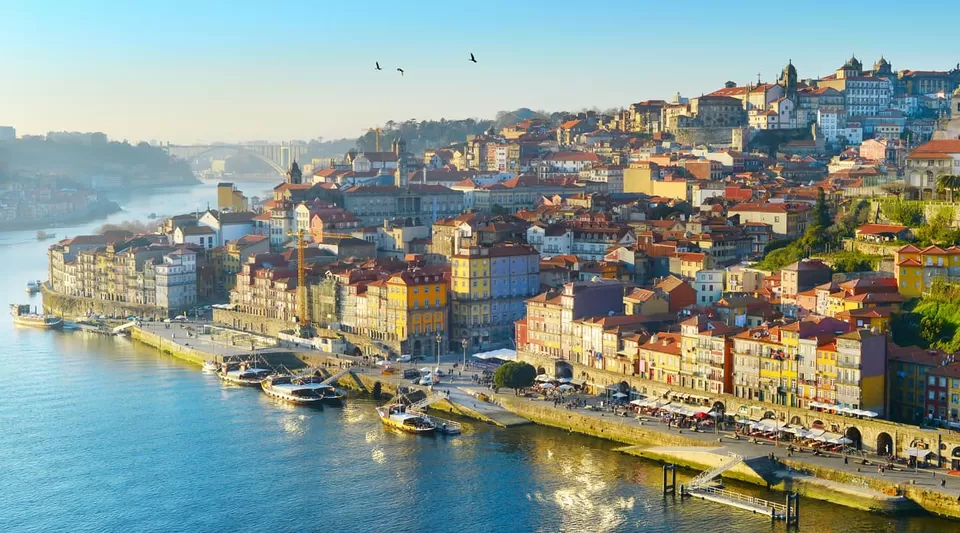 A destination distinguished for its production of world-class Port, Porto's most atmospheric locale is its medieval waterfront of Bairro da Ribeira. Multi-storeyed colorful dwellings line the quay, talented accordion players fill the air with melodic tunes, and traditional rabelo boats dawdle down the River Douro, making for a romantic stroll along the tranquil waters. The Ponte Dom Luis, a gracefully arched metal bridge constructed by a student of Gustave Eiffel's, is the icon of Porto, spanning the River Douro and connecting the city with Vila Nova de Gaia's collection of port wine cellars.
3. Ponta da Piedade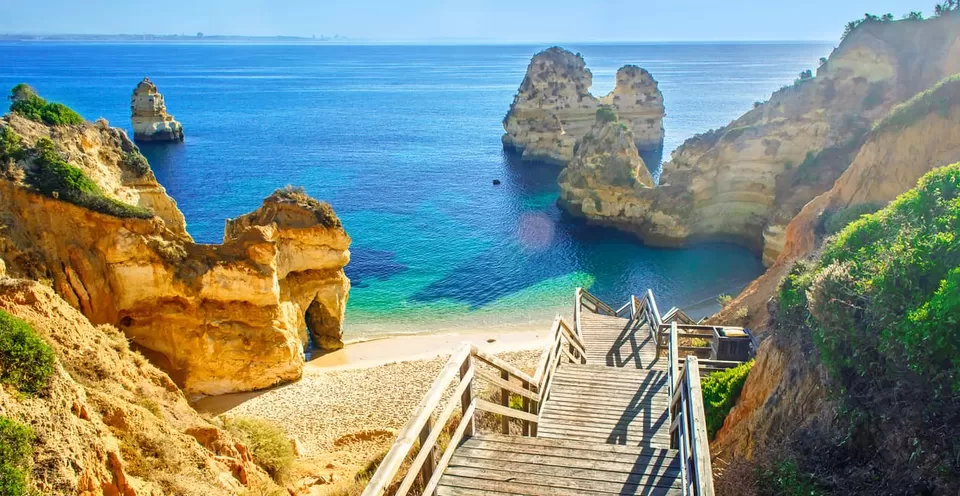 Majestic coastal formations rise from the ocean floor of the Atlantic, surrounding the coastal town of Lagos in Portugal's Algarve region. Misshapen towers of golden sandstone cliffs soar 20 meters high, seemingly touching the reliably blue skies above. Ponta da Piedade's most idyllic experience lies in ducking under rugged sea arches, and drifting through a series of natural caves and cool grottoes on a kayak or stand up paddle board afloat the clear turquoise waters.
4. Évora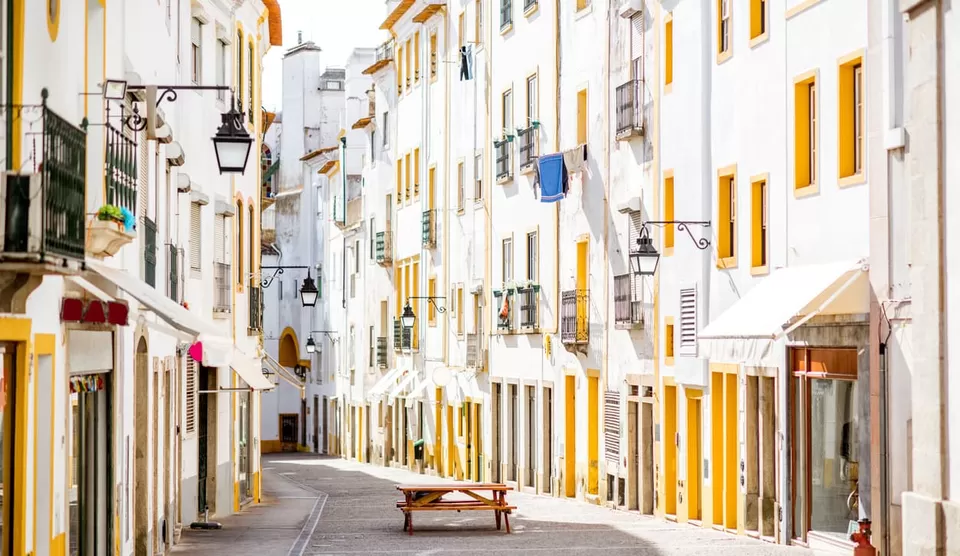 A small town in the Alentejo region of southern Portugal, Évora once flourished under Roman rule, its prominent role in history leaving an abundance of historic treasures behind. Its ancient Roman walls, elaborate Roman Catholic Se Catedral de Évora and time-worn granite columns of the Templo Romano record over 2000 years of history. A walk down the winding lanes of Évora's beautifully preserved Old Town is a trip to the past. The town's focal point and main hub is Praça do Giraldo, a pleasant square where fine examples of Romanesque and Gothic architecture peek out from charming stone arches.
5. Douro Valley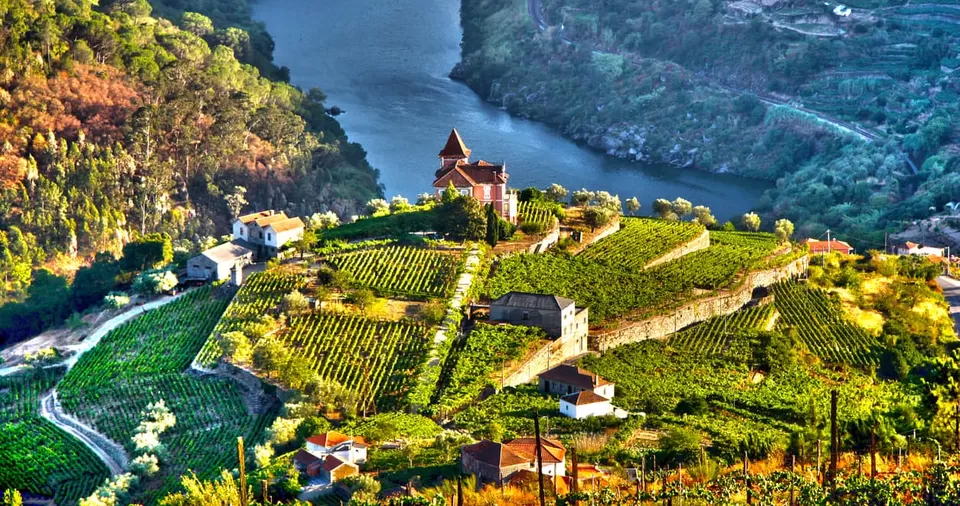 Carved into the mountains are steep stepped vineyards famed for supplying its grapes to the nation's most distinguished Port companies. Careening through the Douro Valley and into Spain is the Douro River, its gleaming waters popular with cruise ships that glide through one of the world's oldest wine regions. With scenic roads that zigzag through the mountains, the region is surrounded by sweeping hills and awash with traditional villages and rustic whitewashed quintas, leaving Douro Valley largely unspoiled.
6. Praia da Marinha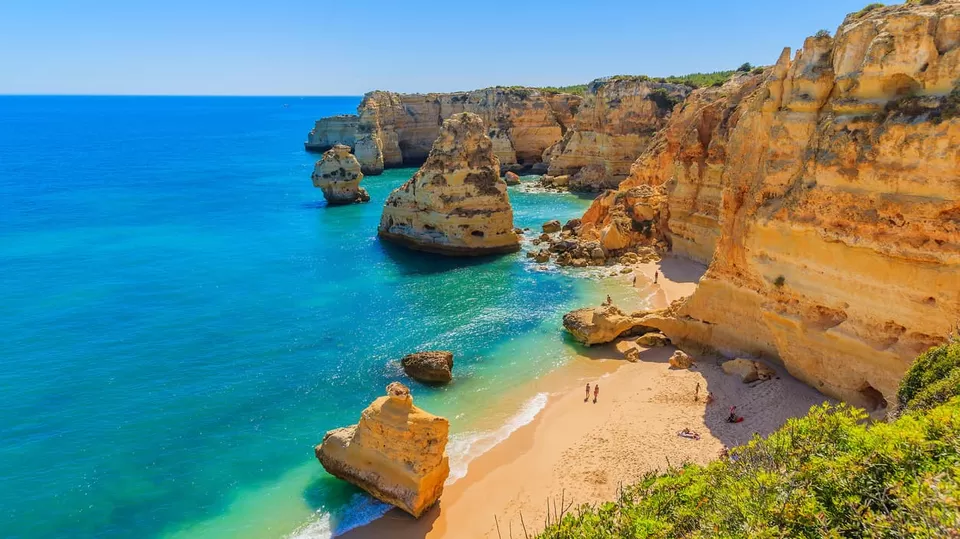 Southern Portugal's Algarve Coast strings together some of the entire continent's most photogenic stretches of shimmering golden sands. Framed by steep cliffs and craggy limestone rock stacks along this spectacular stretch is Praia da Marinha, its rocky outcrops and azure Atlantic waters earning its title as Portugal's most emblematic beach. Clear and populated by a kaleidoscope of marine species, the waters of Praia da Marinha are ideal for snorkeling.
7. Peneda-Gerês National Park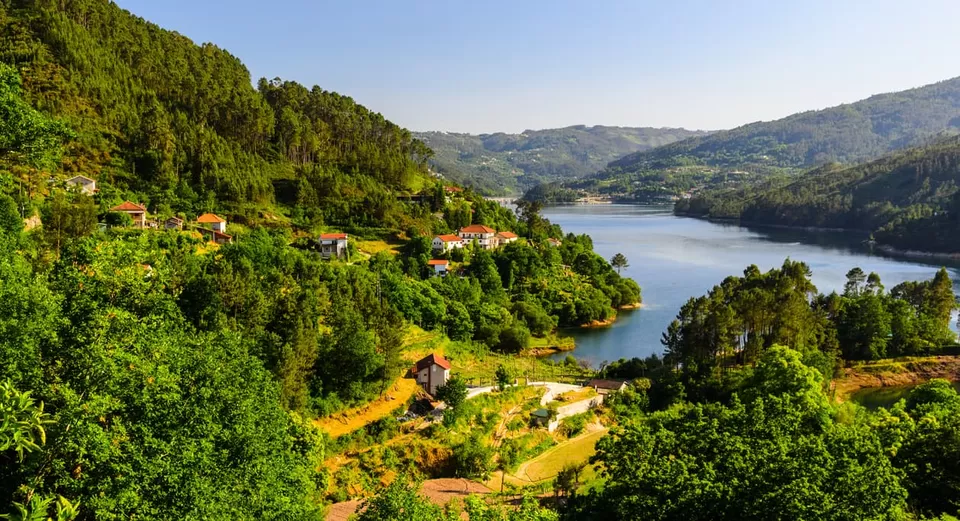 A wonderland of forested paths, rugged peaks and tumbling waterfalls, Peneda-Gerês National Park nestled in the nation's northernmost reaches is Portugal's first and sole National Park, established in 1971. The mountain ranges of Gerês, Paneda, Amarela and Soajo are carpeted in vegetation of every hue of green, and the shaded canopies of this National Park shelter granite villages that have managed to preserve their ancient tradition and values.