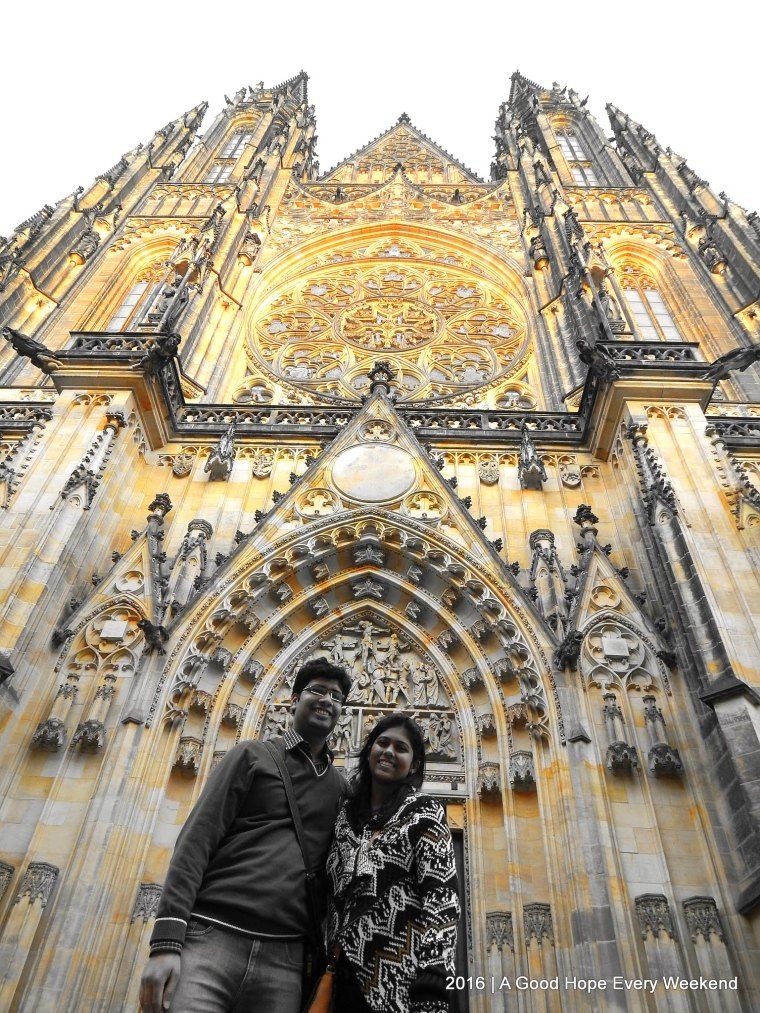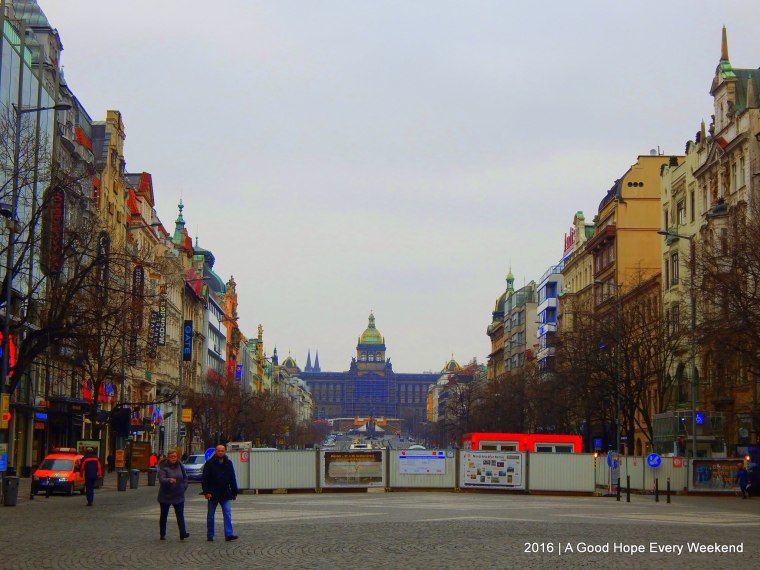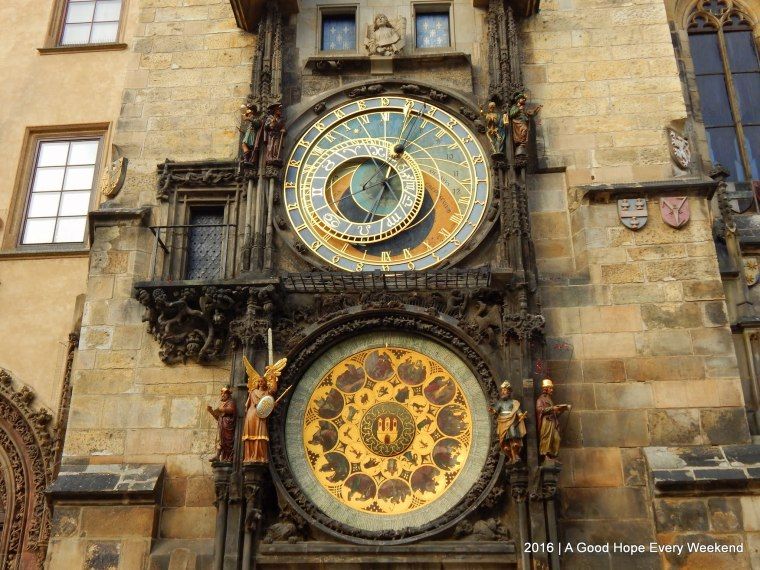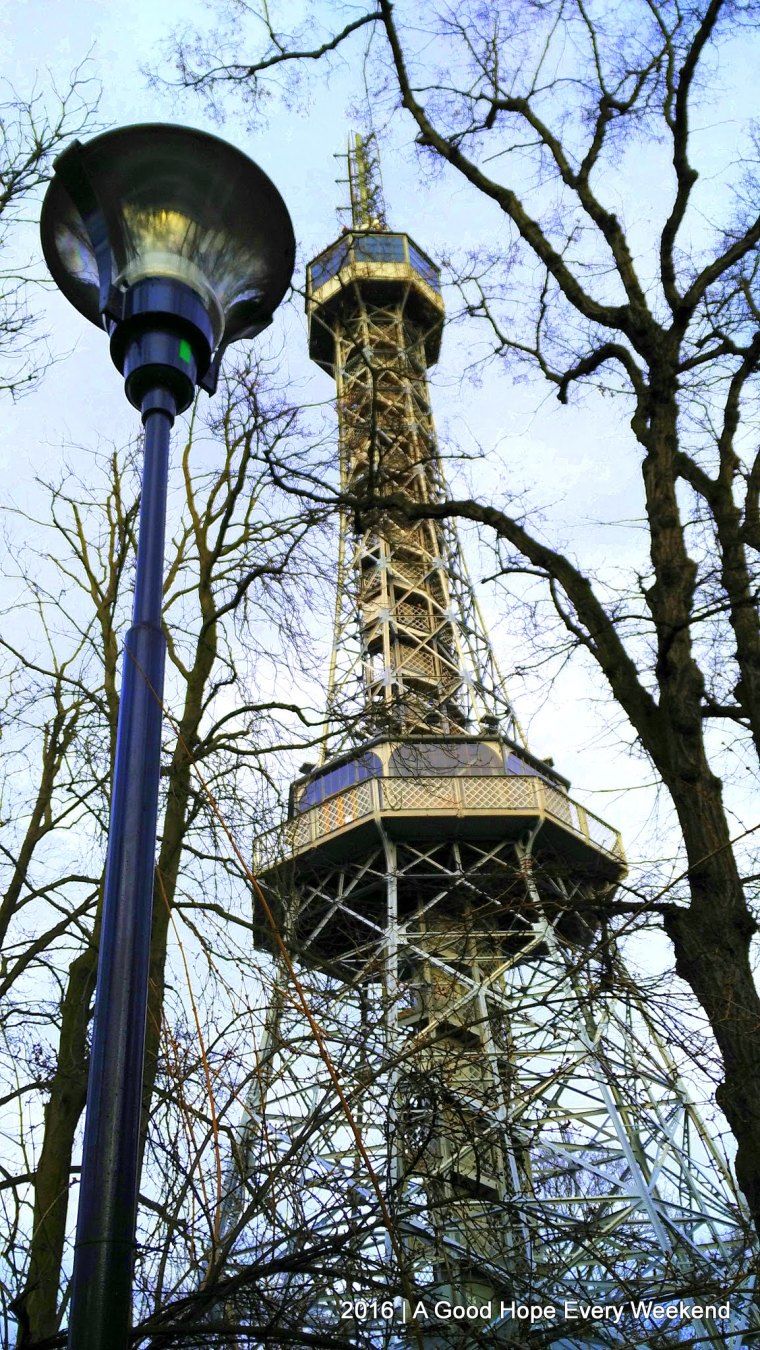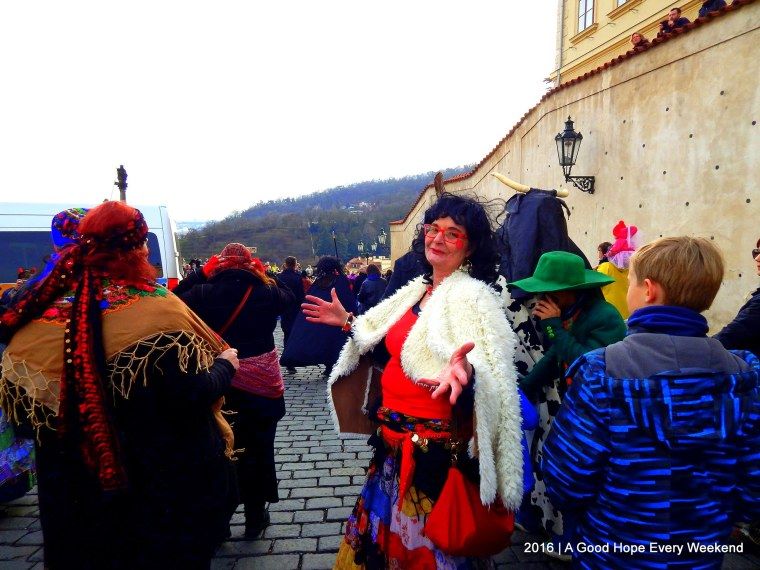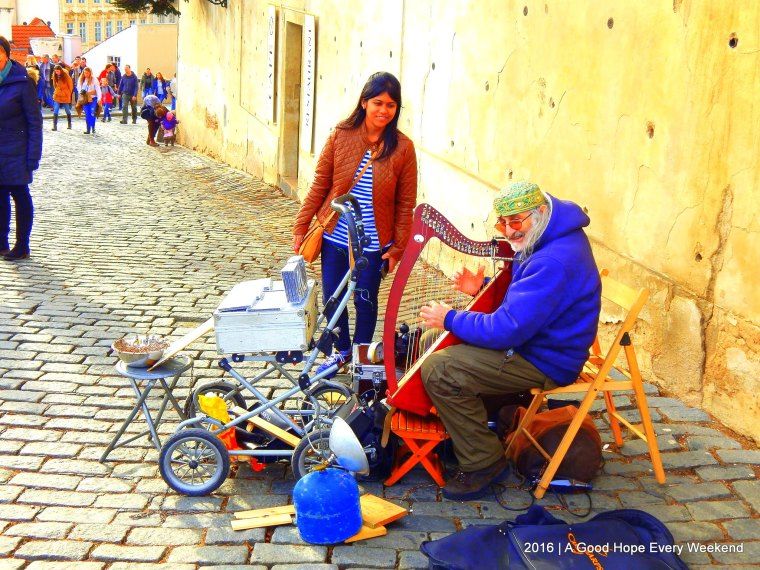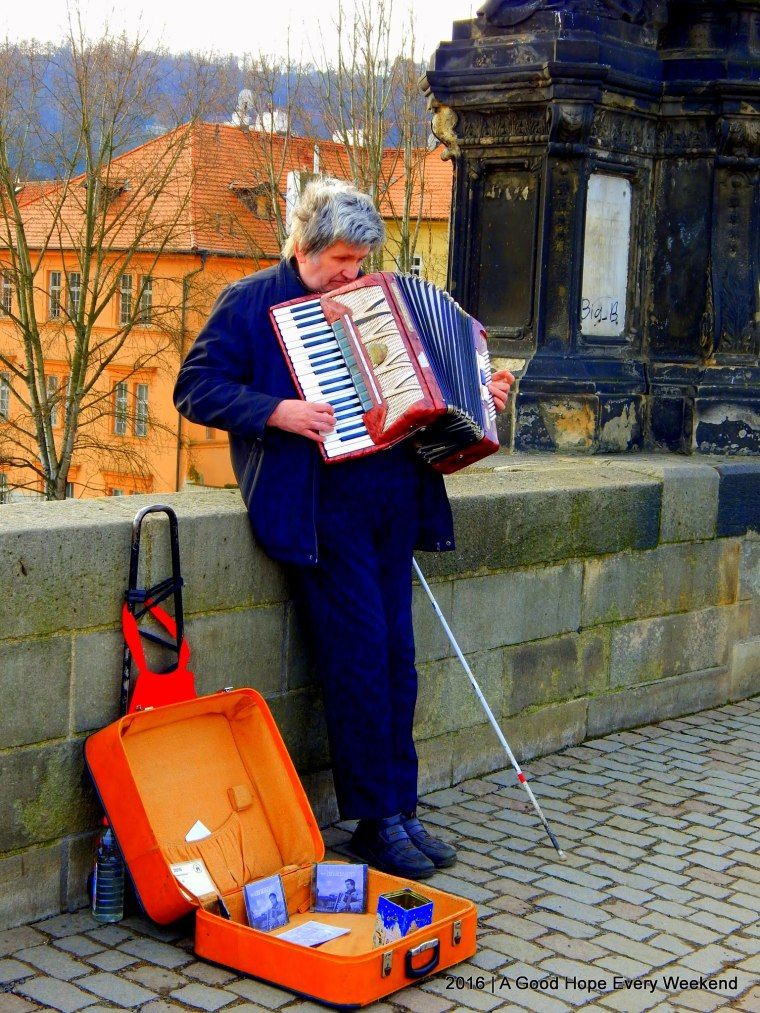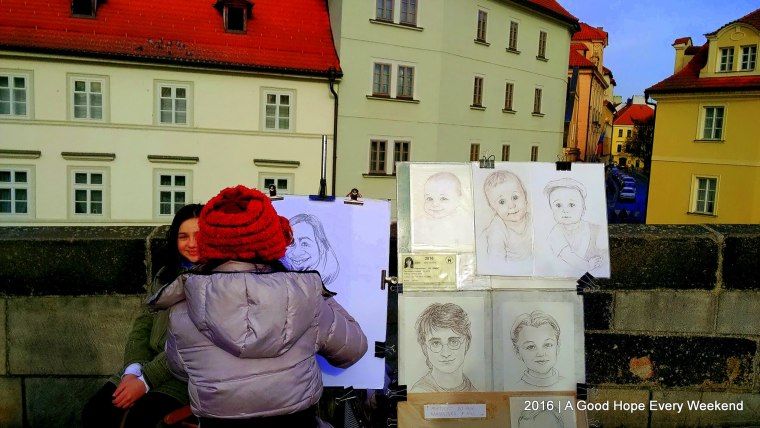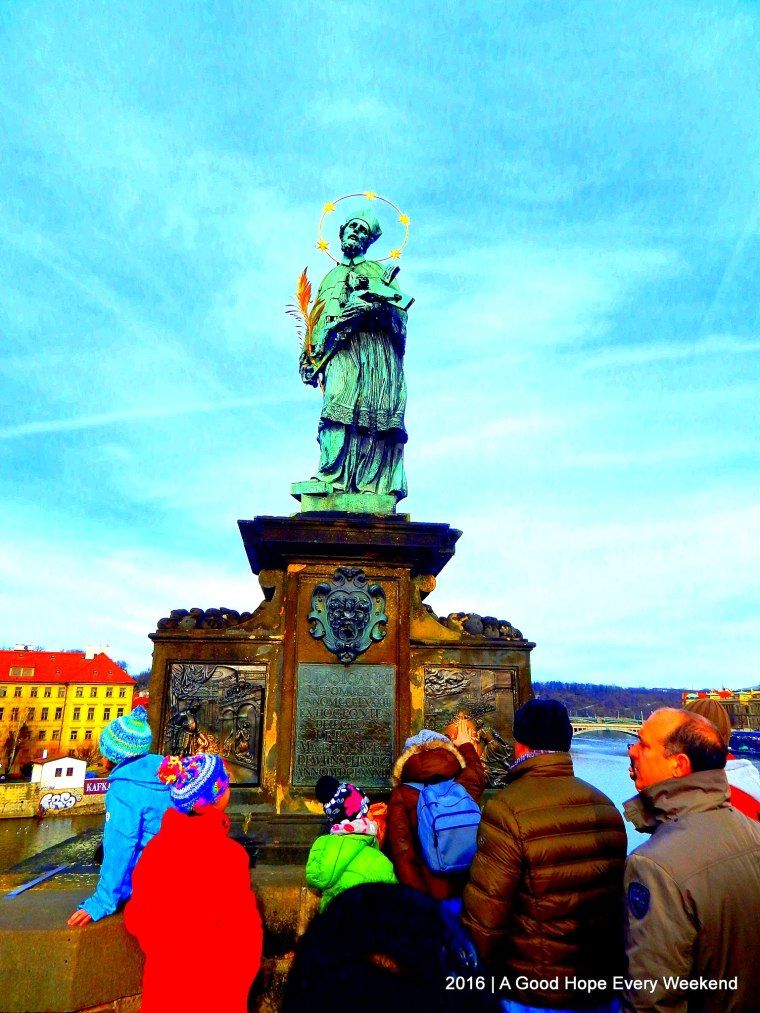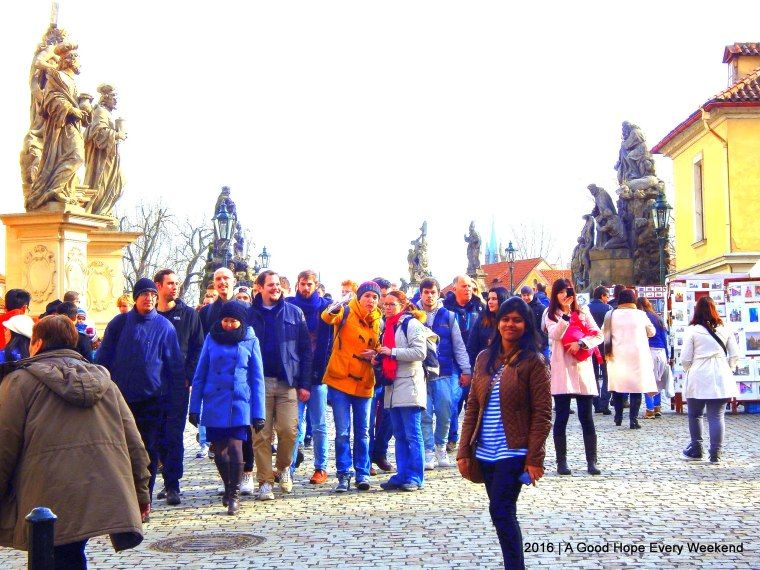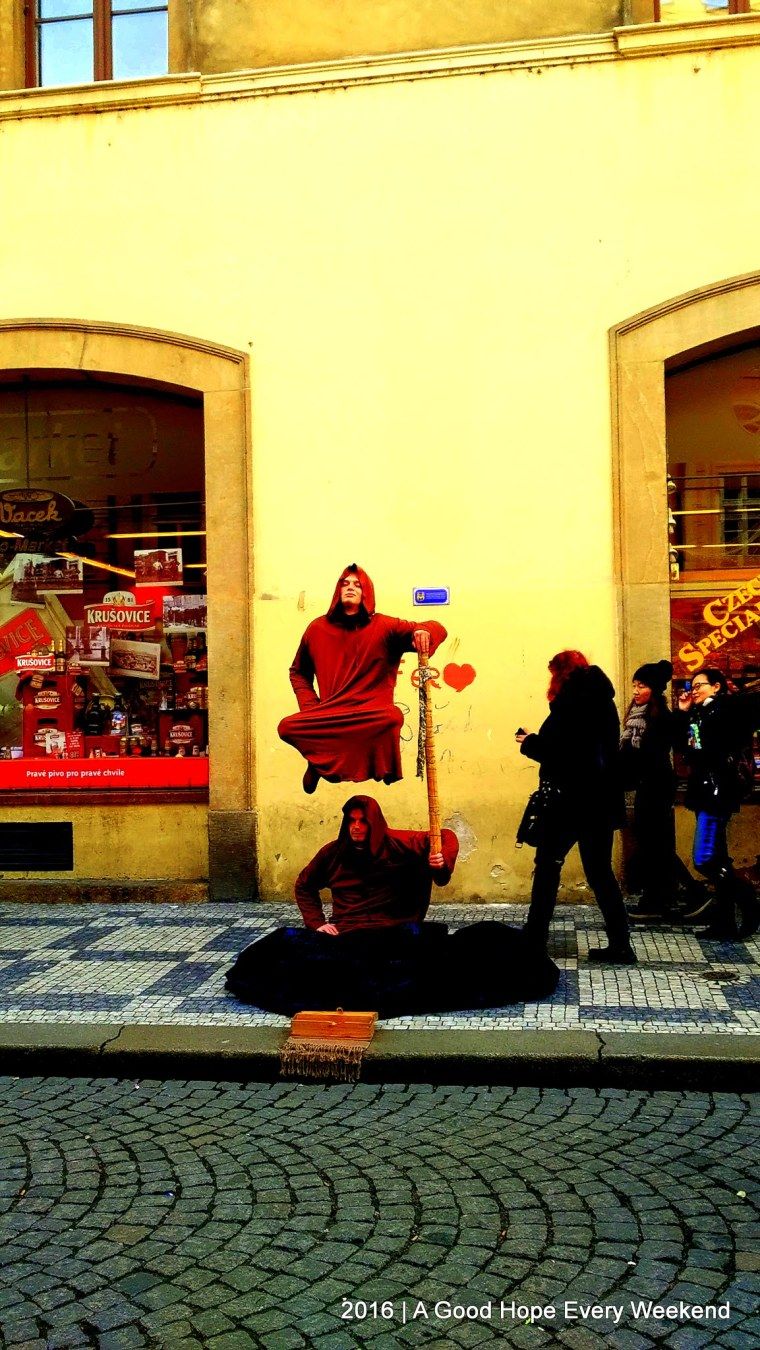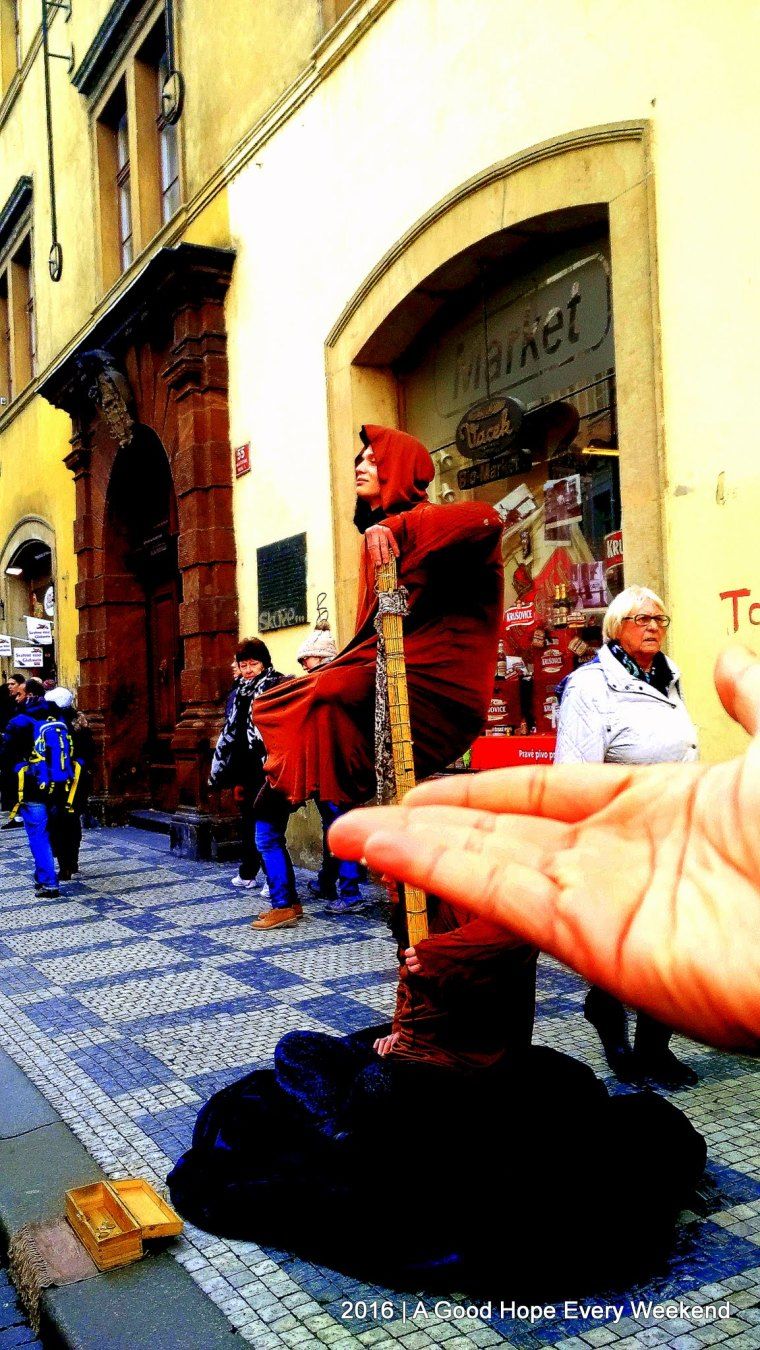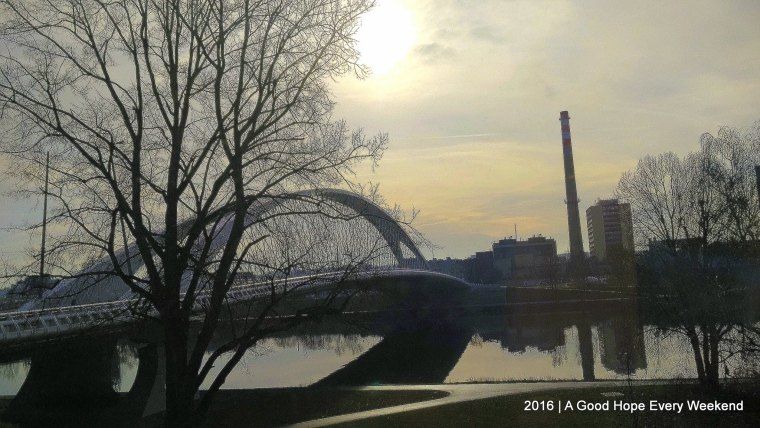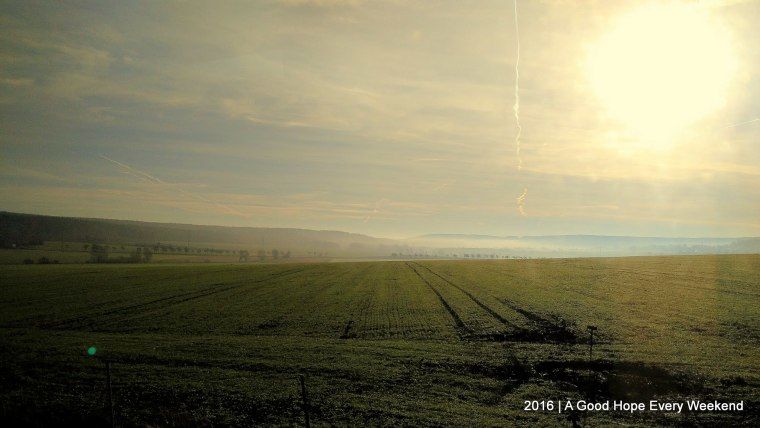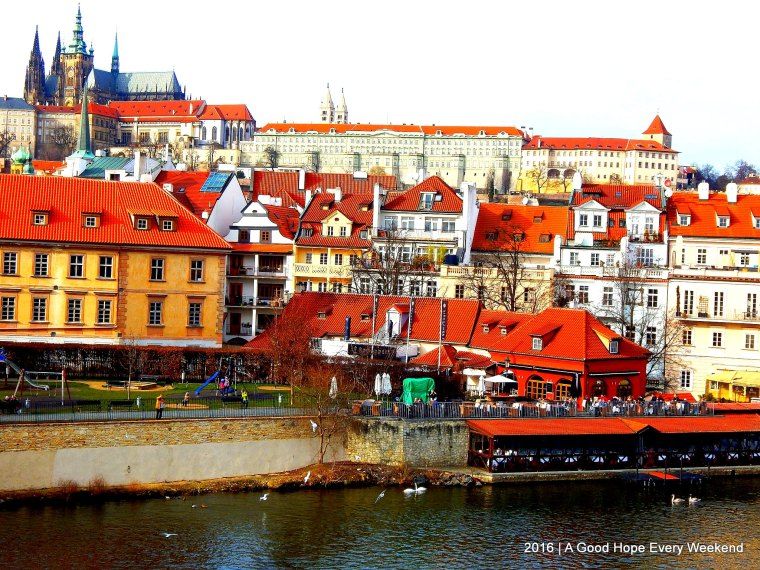 I love when weekend's gusto starts from Friday. And this time it's Prague!!
City is well defined as – Capital of Czech Republic, historical dwell of Bohemians and Holy Roman Emperors, embellished by River Vltava, under UNESCO declared list of World Heritage Site and an acreage of World's largest ancient castle.
With start-off from Brussels on Friday night, we were welcomed in Czech Republic in the next day morning by harmony of foggy sun and its charming vista.
After checking in at the hostel, we moved towards the Lesser Town to visit our first destination: Charles Bridge 
We traveled through Tram and reached at stop : Malostranske Namesti (Namesti, which means Install in English, is a very used word at most of the Tram stoppages). And from there we embark on to devour the city's taste and culture. Cobbled streets with shops of polished stones jewelry and bohemian crystals (Czech is famous for it), vintage cars and streets show man. Here's one of the enticing feat. And yes, we entitled them too .. as European Sadhus!!
After we paced ahead and crossed the massive gateway, a sheer magnetized feeling waved in us. It was Charles Bridge in front of us. It's the oldest existing bridge of Prague, constructed under the supervision of Czech King and existing Holy Roman Emperor Charles IV in 14th century. I gaped at its beauty and liveliness, and wondered upon thinking about the historical events it had so far witnessed. 
While the whole bridge is full of Baroque Statues and all of them holding some or the other significance, famous among them is of St. John of Nepomunk. It is believed that rubbing the portraits below this statue brings good luck.
And secretly I made my first Friend there :)
Next destination was Prague Castle , but it was rather a complex which is spread over 70,000 m sq. It reckon in guard towers, museums, royal garden and a 11 century based St Vitus Cathedral. I was thrilled by the fact that Adolf Hitler too had spent a night in 1939. Alas! the Castle was closed that day due to some protests. But the fate of dice had something special for us. Surprisingly, it was a Carnival day, which happens once in a year. A blithe pose by woman, made my day.
But to add more charisma to the vicinity, I'd like to thank my second friend who was singing beautifully on the tunes of his instrument and made a delightful exclamation, "O.. you are from India!!"
Well, guessing it right its the Mini Version of Eiffel Tower!! Lifts facility are there but who cares, we ardently climbed up 299 steps till we reached its breathtaking top view.
The day was at its eventide, when we proceeded downwards. We took dinner at an Indian Restaurant where we ate like a hungry lion. Day was not going to be end there, a cherry on the cake is always needed!!
So, we head towards our next junction: Prague Pub Crawl 
Imagine a night with people in hundreds from all around the world walking together from one place to another, partying, dancing on the beats of DJ, making friends with strangers and if I say this happens every night, surely you'll be startled. With its logo "Crawl WIth me", Prague's official Pub Crawl manages the Prague's biggest Organized Party piloted by its fully professional guided persons. But only after 3 hours of juggling in small pubs, you would get to floor your feet on the Prague's  biggest pub Karlovy Lazne, which is running in a 15 century based 5-story building.
We, though non-alcoholic, took a disparate life time experience there. And when an Indian came, suddenly out of the blue, towards us:
"Are you guys from India?"
We gladly said : "Yes"
He continued :"Its really nice to receive the same warmth from you. Many Indians, just because they are surrounded in an European aura, ignores you terrifically."
Its a shame, right!! Well.. I'll try to elaborate this more on my other posts someday.
d that is driving. I learnt riding bicycle after years of effort by my brother, two-wheeler was a milestone for me, and during my four-wheeler driving classes, trainer warned me to to drive only if the car has insurance. Huh!!
This time it was Segway. I was doing Segway crawling literally in the starting, trying to maintain my fear and balance. Until when the impending casualty occurred to me. But I could firmly avouch "It was safe fall", as damage was caused only to my pants ;p
After that I grasped myself with the fact that I am not riding a bicycle. And then we rode all over the city for the next one hour, from one bridge to another except the Charles Bridge which is a consistently busy one. It was an amazing experience, that I am still craving to ride one now while writing this. 
Now, it was time to rediscover the Old Town Square  (Prague Pub Crawl is situated near by). Square is famous for Astronomical clock, the oldest one (build in 1410) in the world which is still operating. Clock had ticked 1 PM when we reached and huge mob were gathered around it. It is worth to watch moving statues and visualization of time like no other instrument in the world shows. Its like a movie shot running in front of us.
Apart from the clock, Square is surrounded by beautiful churches, artistic and eatery shops and wonderful street maestro.
Next we move towards Wenceslas Square, where we purchased our Souvenirs as Bohemian crystal and then hunt for the Vegan lunch, tough task indeed. This square is in fact a boulevard and it laid many historical embarkation of the revolutionary movements and protests. Best place to taste traditional street food "Trdelniks".
Next destination was our remaining visit towards Prague Castle. When we turned left in the courtyard of the complex, the scenery in front of us was GIGANTIC!!
Thanks to the man who with extreme pensiveness captured the moment till the top. It was the St Vitus Cathedral build in 11 century.
With this last destination, we made our journey back to Brussels. Those two peachy days will be forever imbibed in our memory in which we lived to our fullest, discovered city on our feet, bus and tram, shared laughter with strangers and flyby with the European history.
And like I always say, God has sprinkled its beauty everywhere, only we need to discover it. So, Keep exploring … world is beautiful!!
Helpful Tips:
Avail Day passes to Tram, easily available at hostels. They are not only cheaper but the best way to commune.
At Petrin Hill, Euros are not acceptable. Only Czech currency, Koruna, is admissible. ATM at this location would allow to withdraw minimum exchange of 1000 Koruna. So, its better to exchange a part of it with fellow tourists.
Always opt for Segway from official tour destinations. They will provide a good deal to experience its ride around the city.
This trip was originally published on 'A Good Hope Every Weekend'.