Praha or Prague, the capital city of Czech Republic was my first choice to go on a solo trip since I was 16. My semester exchange to Germany helped me achieve this dream. Prague is only 4 hours away from Berlin and booking a ticket for the weekend didn't seem like a bad idea to me. I went ahead and booked my bus ticket to Prague(19 euros one way) as well as my hostel, Hostel Mango. This was my first time travelling alone, travelling in Europe, staying in a hostel, getting lost, finding friends in strangers and to be honest, some first times make you more confident about your life coming forward.
Day 1
Arrived in Prague to a beautiful morning sunshine and made my way to the hostel which is at the end of the Charles bridge and closer to most of the touristy places. Started out my day with lots of enthusiasm and excitement to discover this city.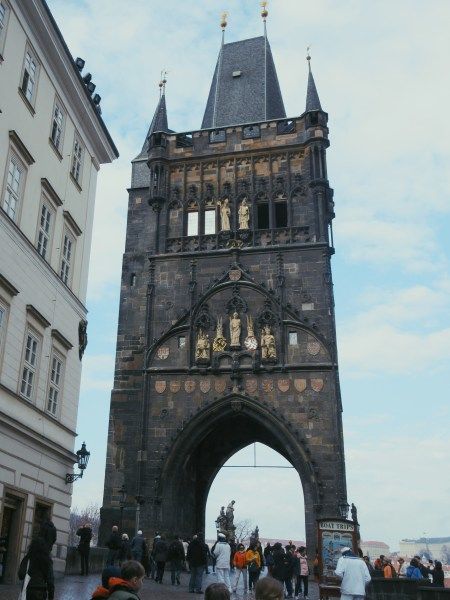 Eat a tredlo
Before reading this you should know that Prague was my first choice for a trip and one of the most important reasons was Tredlo. Tredlink is a sweet pastry made out of dough wrapped in a stick which is then grilled and topped with whatever you fancy. Soft, moist,fragrant and delicious is what makes it so rich. .A tredlo can be found anywhere in the city for 55 Czk onwards. My favorite are the nutella tredlo and tredlo with ice cream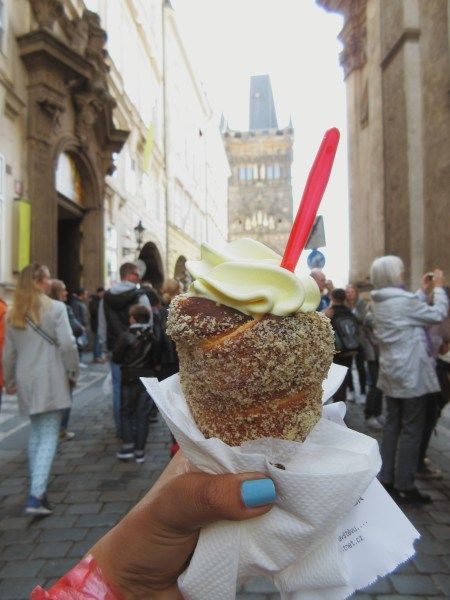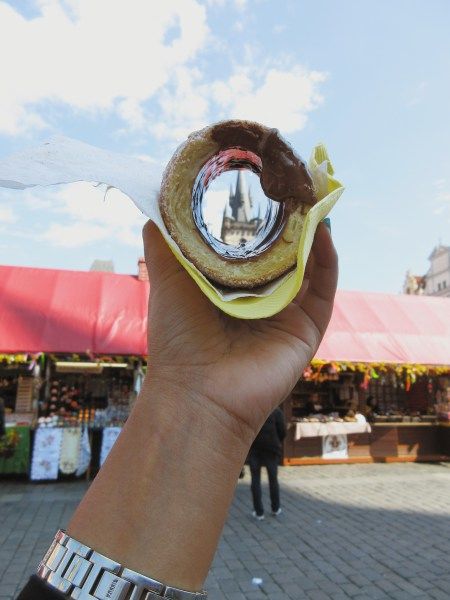 Take a free walking tour
A walking tour takes you all over the old town square with an experienced local or a person who has spent time finding secrets of Prague guiding you. Go with the 'Discover Prague Tour' guides and ask for Czech David's tour, he is an amazing soul with positive energy.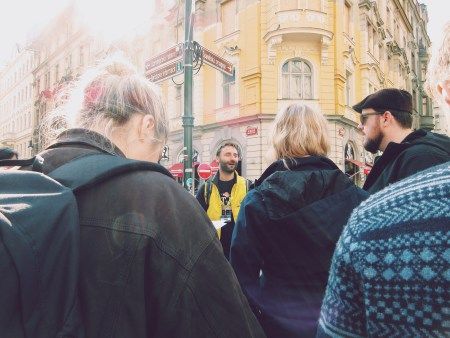 Starting with the Astronomical Clock, Adam and Eve tower, Prague castle overview, Parliament, Franz kafka cafe, Jewish Quarter,Powder Tower along with secret spots discovered by your guide. Our guide taught us three words to survive in Prague, "Ahoy!","Pivoh","Na zdravi"-Hello, Beer, Cheers. These tours are available in many languages. Make sure to tip your guide at the end of the tour.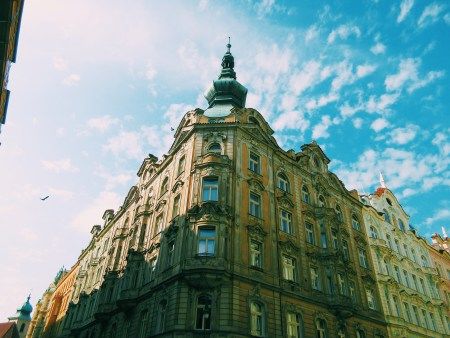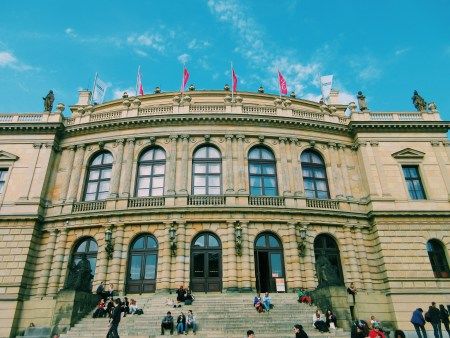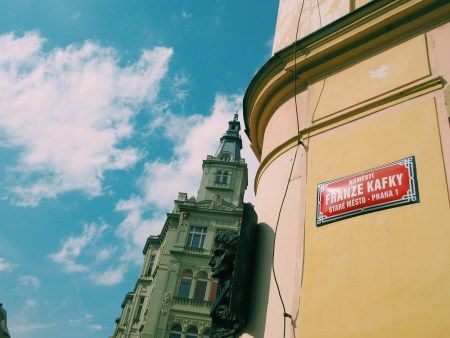 See the markets
My trip was after the Easter weekend which made it possible for me to explore the Easter market. Food, beer, music in this beautiful city with breathtaking views.
Walk the old town square at night
I spent most of my day in the old town square but it has its own charm during night. When the castle is glowing, Charles bridge is lit and the city turns into a fairyland with everyone enjoying it with their loved ones, friends or just alone with Prague. I took my time to explore the city and saw the sex museum, absinthe stores and many souvenir shops as well. If you're a shopaholic and have money to spend, this is the place for all the shopping, even though everything is overpriced is tourist locations.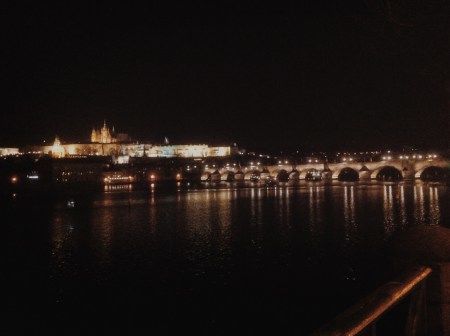 Finish the day with some mulled wine
I had my dinner in the Easter market and to finish of the day, mulled wine was my first choice! For people who don't know what Mulled wine is, it is a warm red wine along with some mulling spices. This is perfect for a cold night or day or basically every time! Sat down by Charles bridge, looking at the Petrin tower and Prague Castle while sipping on my warm mulled wine!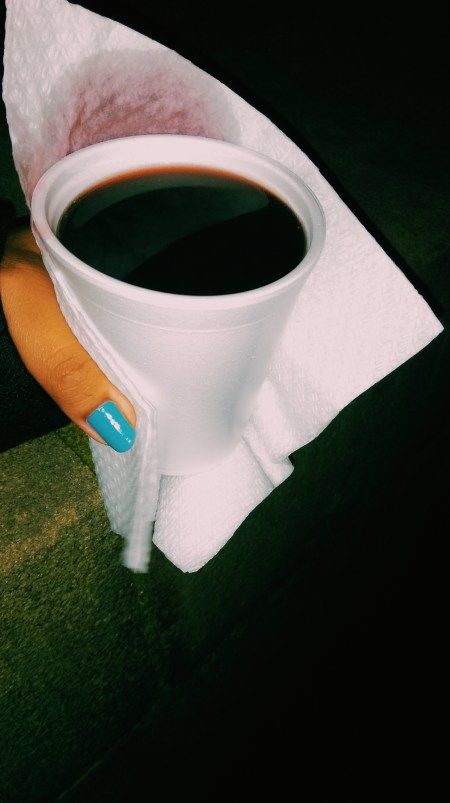 John Lennon wall
Started my second day in Prague with John Lennon Wall. John Lennon known for his music has a wall dedicated to him in Prague. The history behind this wall is that when he was murdered, an image of him was painted in a wall opposite the French embassy with a graffiti and Beatles lyrics. Since then the wall has been a source of inspiration for people to write their hearts out, to take some words with them or to soak in the vibes of freedom.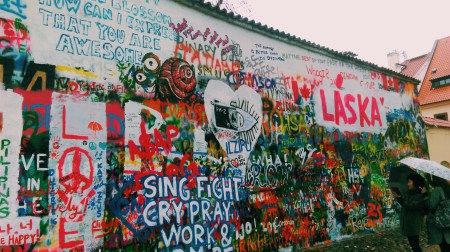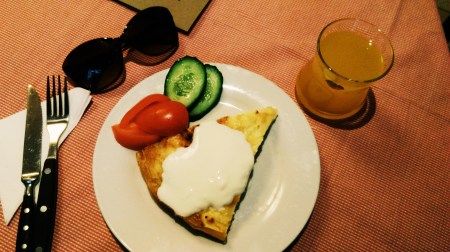 After having a cheesy tortilla pie and orange juice for breakfast, I started looking for the Petrin tower. It was kind of weird that many people were not aware of the tower, so finding it was a bit difficult. Why not use Google maps you ask? Well, my friend International territory and no data except for free WiFi spaces but I had my physical map with me which helped me a lot(This was my first time using a map). On a rainy day, following steps towards Petrin Tower, I bumped into a place where I could see the Prague castle in its beauty and I took all the time to take my self timer pictures.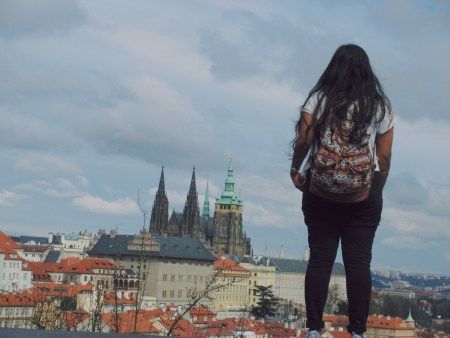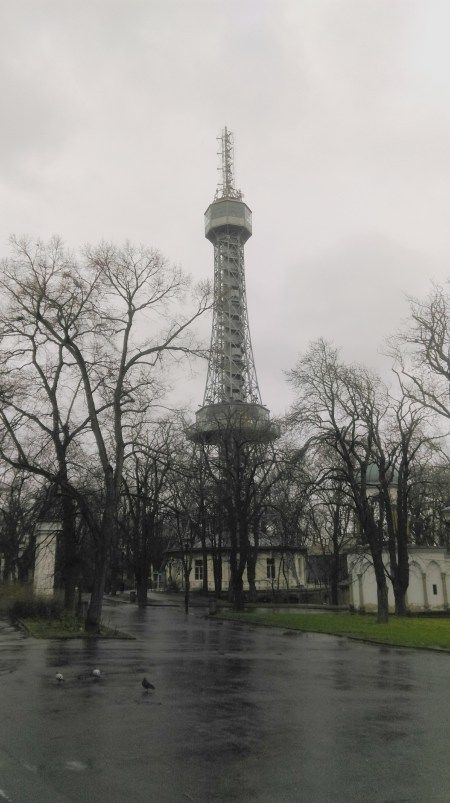 I reached the base of Tower, paid 65 Czk for entry(student discount) and climbed 299 steps to reach the top. The view was worth all the climb.
Be amazed at the mirror maze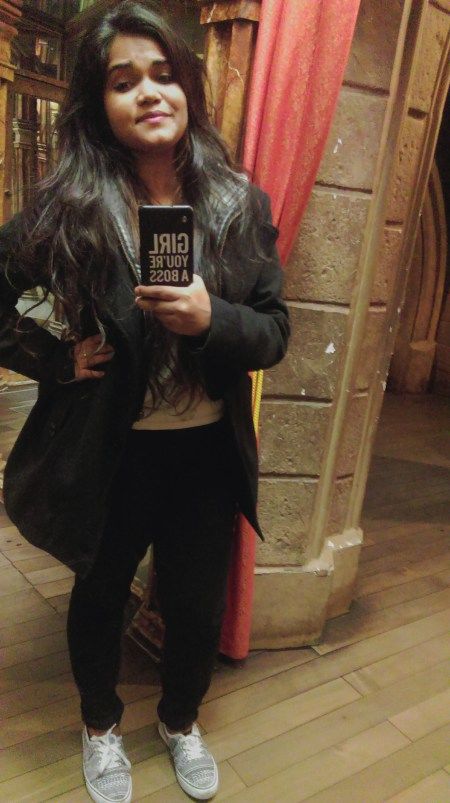 A few steps away from Petrin Tower is the mirror maze which was my favourite place. Even though it's very small, it's still so exciting to see different versions of myself and trying to figure out a way to get out of the maze. I enjoyed it and I hope you do too. (65 Czk for entry)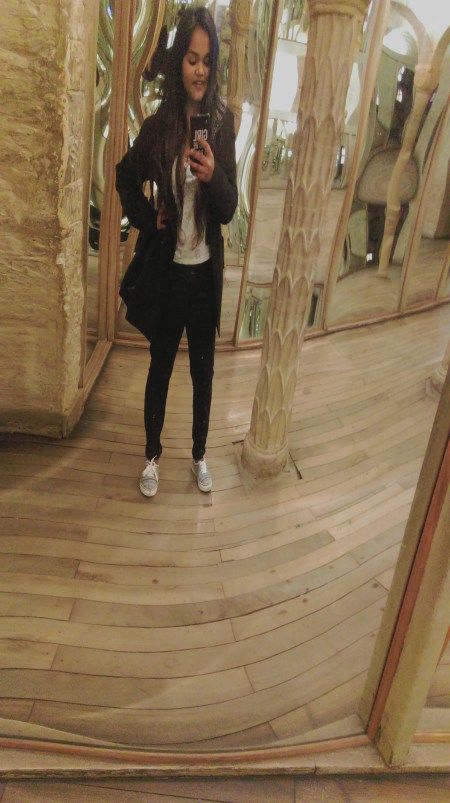 Ice pub
I met a Chinese guy while walking down the maze and tower, we talked for a while about how they teach English in Chinese and about our plans for the following days. I had some coupons for free drinks in the Ice Pub from my hostel and neither of us felt we shouldn't use it. Which made us trace our way back to the city, and near Charles bridge was the Ice Pub. After paying a minimal entry fee we were provided with gloves and jacket to survive the minus degrees inside. Its freezing cold inside and drinking anything other that warm liquor will leave you motionless. We both took some Red bull+Vodka and danced to the music inside. They have a time limit of 15 minutes to stay inside the Ice pub after which you will be asked to leave. One time experience with a random stranger who turned out to be a nice guy :)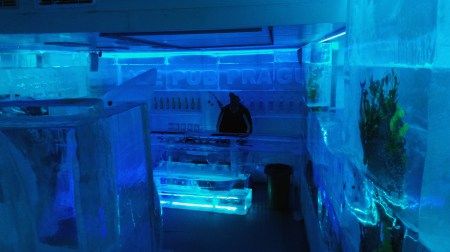 Visit the Love Lock Bridge
While looking for a place to have dinner, I ended up at the Love lock bridge as well as a restaurant which was perfect for me with candles overlooking the boats and river, without a doubt best date I have ever been with myself. I haven't seen the Paris Love lock and might not seen it anywhere since they removed all the locks, I am glad I saw one love lock bridge in one of the cities I love.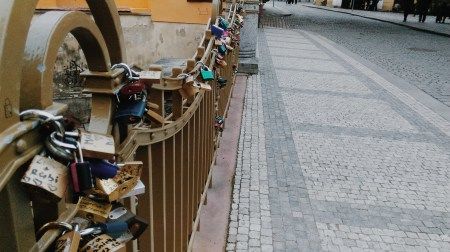 Join a Pub crawl
One of my friends who is a sweetheart was in studying in Prague and she suggested me to go to a Pub Crawl and I did it without even thinking twice. Book your spot with Discover Prague Tours. 500 Czk and 4 stops in local pubs, complimentary shots on arrival, ending it with a VIP entry to Karlovy Lazne, the five storey mega club in Europe with dancing floor of different genres. You get to have an open bar for the first one hour pre-drinking unlimited absinthe, vodka, beer, wine. To be really really really honest with you, I was terrified at first because I was the only SOLO GIRL there, everyone else were with their friends. But by the end of the night I made so many good friends,tried singing Spanish songs with them and even left an Indian guy trying to hit on me waiting while I ran out the last club because I was so tired. I mean I am not a Pub person, bar is where I go. No harm in trying out new experiences, right?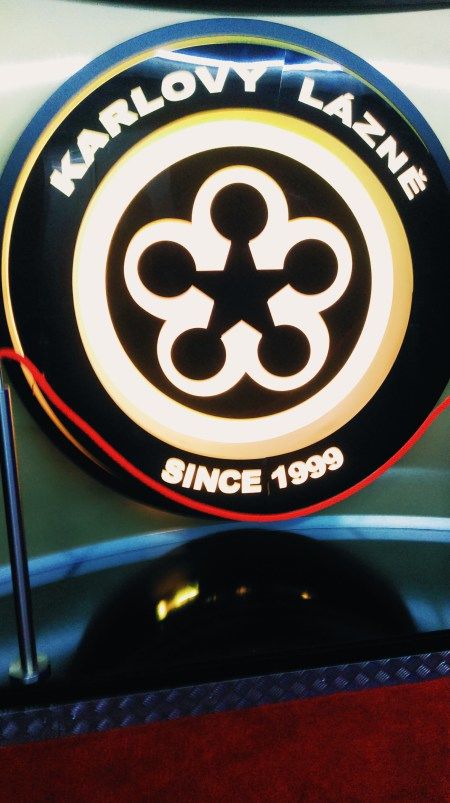 Walk Charles bridge at night
You might have already guessed that I am in love with Charles Bridge. I find it so magical how a place filled with musicians, artists and tourist was devoid of everything at night. If you're about that "Me time" person, that's the place to be. I bought some water (Water feels SO good after drinking alcohol all night) and enjoyed in silence.I remember standing there thinking how happy I was at that point, the feeling of achieving something so meaningful to me, and promising that this is not the last time I'll be in Prague.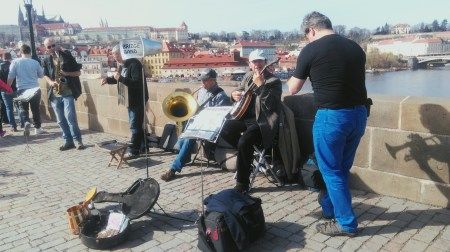 Prague Castle
Woke up bumping into a Pakistani guy I met last night in the pub crawl who patiently explained me the easiest way to reach the Prague Castle from our hostel.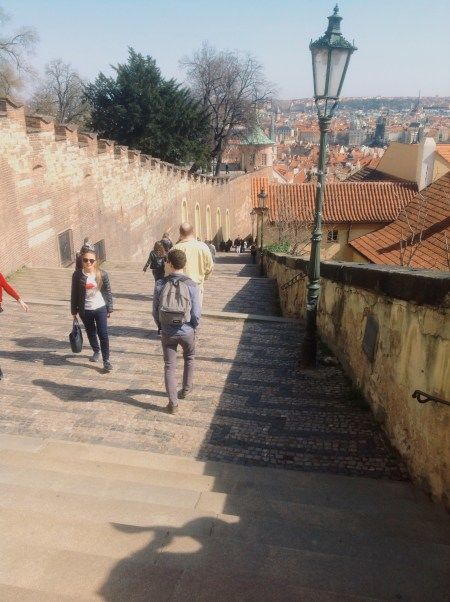 Walking on the cobbled road, climbing more than 200 steps, smelling delicious bakeries on the way up and taste testing a few bites, I ended up at Prague Castle. A vast 70,000 square meters ancient Castle was decked up for Easter celebration. I was lucky enough to experience local kids dancing to traditional Czech songs which I still hum sometimes.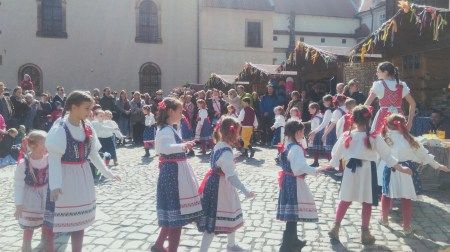 The castle was filled with food, drinks, souvenirs and everything Czech . The changing of guards is something which many tourists enjoy watching.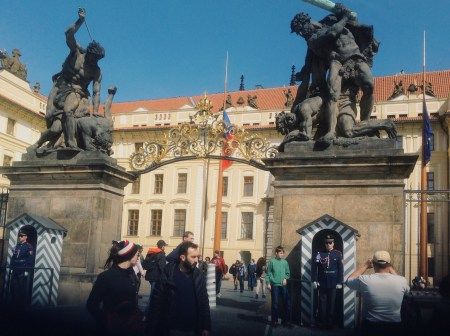 I spent my time wandering around the enormous area, bumping into a impromptu salsa group dancing, finding the fanciest Starbucks in the castle, I ended my trip with after hogging a lot of food and drinks.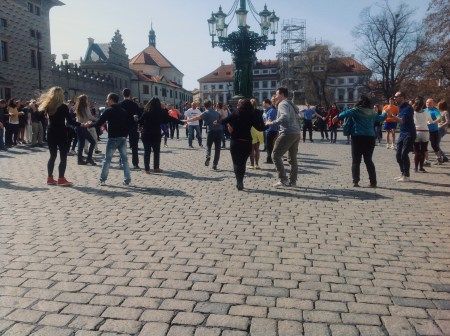 Eat authentic Prague cuisine
Czech Cuisine deserves a very important part because it's all about Potato or Meat and I am in love with them since my existence. Potato soup, Grilled meat, Fried cheese with Jam, Potato with pork are the items which I hogged while in Prague Castle.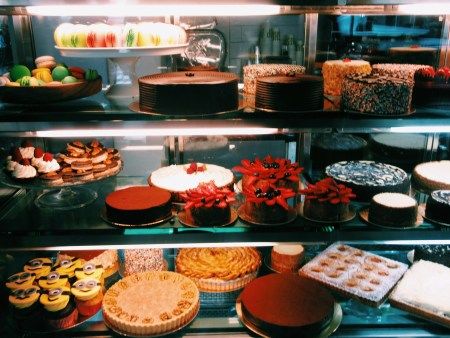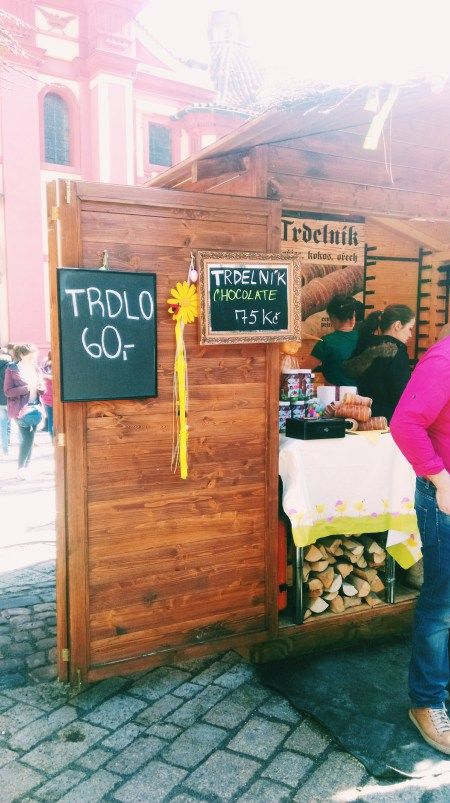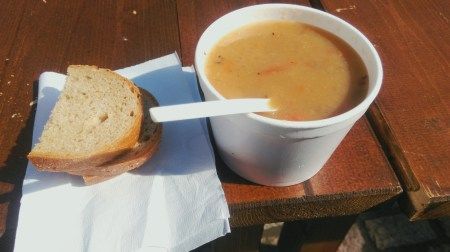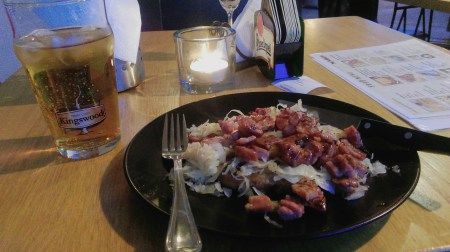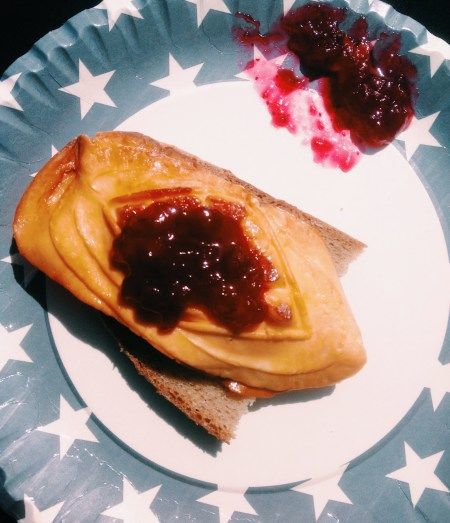 With all of that I ended my trip to Prague and it was nothing less than liberating and incredible. I still have a lot of exploration to do in Prague, with the anticipation of spending more days with the sweet Czech people eating Potato pancakes, Tredlo, Potato soup and drinking my favorite beer, Pilsner Urquell (Czech Lager Beer) I have some suggestions for you to keep in mind while visiting Prague, things which are mostly tourist trap and some hidden secrets I discovered.
Recommendations
-Czech beer should be consumed all the time. ( Did you know that Czech Republic has the highest beer consumption per capita in the world)
-Go to Kutna Hora, a UNESCO site and home to the infamous Bone chapel decorated with remains of more than 40,000 people.
-Indulge in some Goulash for all the beef lovers and Pork Knee
-Visit the Fred and Ginger dancing building
Things to avoid
-Souvenir shops
-Exchange rate places which have unusual exchange prices ( 1 euro = 27Czk)
-Segway tour( Walking and public transport is the best way to explore a city)
-Avoid eating in the Old town square where prices are way more higher than the rest of the city.
Visit my blog, www.everthingonmylist.wordpress.com for more travel stories!
Ciao.