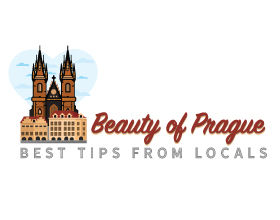 Because you know Prague a little bit more, you will need at least 3 days. Prague is not just the Prague Castle, the Charles Bridge, the Astronomical Clock and the Wenceslas Square, as the travel agencies often present to you, but also a lot more. Get out of the crowd of tourists who usually walk along one route and get to know Prague from a different point of view.
These types are provided by Beauty of Prague, the best blog about Prague.
What will begin in Prague?
First, you can go through the key sights, for which tourists from all over the world are heading for Prague. This is the Royal Route along Wenceslas Square, Old Town Square, Astronomical Clock, Charles Bridge and Prague Castle with St. Vitus Cathedral. And then throw yourself at the others ...
But there are other interesting places in Prague worth visiting
There are really a lot of them and I have to say that even a week may seem short if you should explore them all. It is not in my power to present them to all of you, so take my gratitude for what I like best.
The most sought-after Prague locations include the Jewish Quarter of Josefov, the place of the oldest Jewish settlement throughout Europe, which features beautiful buildings, a Jewish cemetery, a museum and also six synagogues.
Another great attraction is the younger sister of the Eiffel Tower, Petrin, which offers a beautiful view of the city.
Strahov Monastery is a unique place, characterized by a beautiful interior painting, a picture gallery and a unique exhibition of very old books.
In Malá Strana, a short walk from Prague Castle, St. Nicholas' Church is proudly located. It is a completely unforgettable temple, a baroque pearl with a twenty-meter dome, whose height (to the top of the lantern) is almost 57 meters, which is the highest Prague interior ever.
Opposite the Prague Castle, on the other bank of the Vltava, one of the most famous and beautiful places of Prague is located. The original seat of the kings, Vyšehrad, which offers one of the most beautiful views of Prague. To date, there are many monuments. The most important ones include the St. Peter's Basilica and the Vyšehrad Cemetery, where the greatest Czech personalities are buried.
The Žižkov Tower belongs to controversial Prague buildings. Someone will not let the thread dry, and others admire it, but you certainly should not miss it. A 216 meter TV transmitter is the largest building in Prague and also the highest tower with a viewing platform in the Czech Republic. In addition to the unique view of Prague, it also has a unique restaurant and hotel.
If you want more FREE tips, you can just visit http://beautyofprague.com
It´s for free, and you will get great tips on how to enjoy your holiday in Prague.