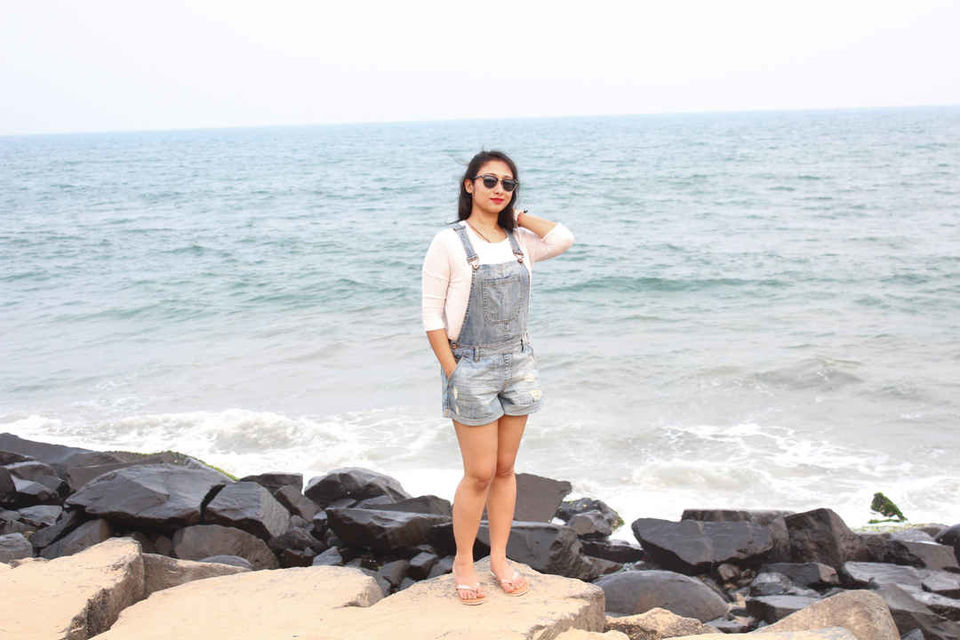 Excitement was for my birthday or for the trip to Pondicherry is hard to tell. We took a road trip from Bangalore to Pondicherry. The shortest route from Bangalore to Pondicherry is around 320 kilometres that takes roughly 6-7 hours. But it took a little longer for us, because we took small breaks along the way. By the time we reached our destination it was around 10pm. We thought it would be wise to get hotel rooms to freshen up and get all ready to celebrate an indoor birthday.
The next morning we had plans of seeing the sunrise but as we all know how hard it really can be to wake up in the morning after a birthday celebration at night. Yes!! I can hear you say, "Been there, done that". Well I just calmly bade goodbye to sunrise and continued enjoying the cozy sleep. We all need our sanity sleep, for sure!!
After a good sleep, woke up and got breakfast in the hotel. After that we got ready and headed to the beach. I was dying to be at the beach from the get go. Me being me, I put on the all covering body suit and smacked a lot of sunscreen to get into the water of Pondicherry. I definitely carried the sunscreen for reapplication along with a separate pair of dress and dry towel. Now these are few things which are mandatory to carry along.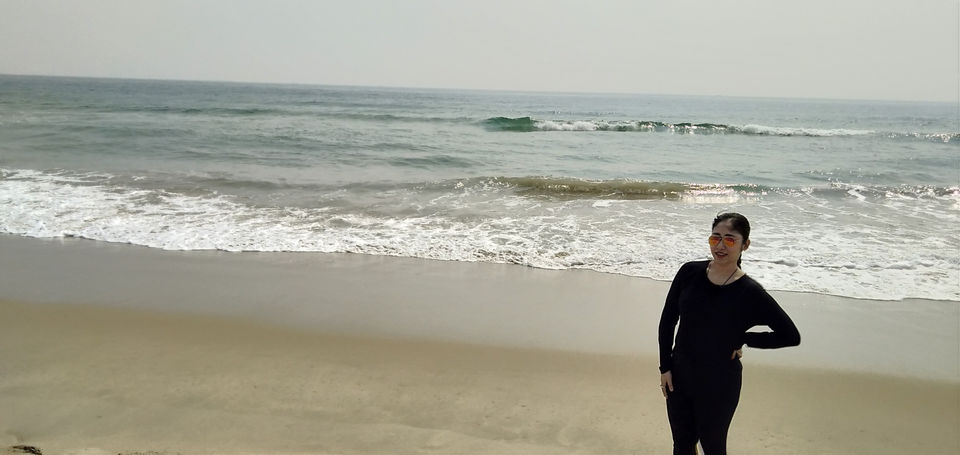 We went to the Serenity Beach. This beach is located in Kottakuppam, Pondicherry. It is about 7 kilometres from Pondicherry Bus Stand. This beach is known for surfing, boating, kayaking and swimming. Water was so amazing that I just got into it and played with the tides for over two hours. The good thing was, in the morning the tide was safe to swim in. But as time passes by, the tides usually rise up, which I got to know while I tried to get into the water again in the evening. More about that, I will touch on later. Anyway, the love for water in me is just too much, I guess. With that being said, I think morning time is the best time to play with ocean water. And evening time is best to take a lazy stroll on the beach.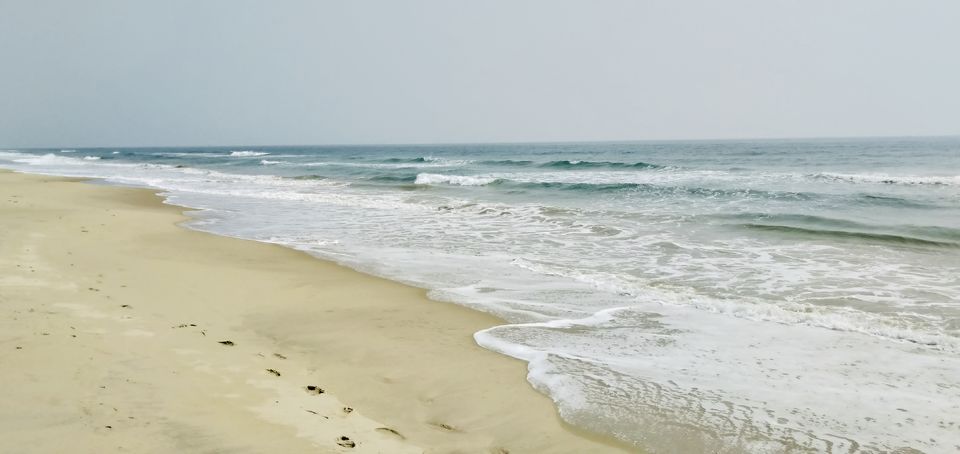 After spending more than 2 hours in the water, I was bit tired, thirsty and hungry. Trust me it was all at once. I came out of the water, freshened up and changed, smacked some sunscreen on face and exposed parts of the body. Luckily nearby our car, there was a lady selling fried sea food in a cart. There were all sorts of sea food like fish, prawns, crab, lobster and shrimps. And I kid you not, it was heaven on earth. We all hogged on it and finished it off with tender coconut water and some sun-kissed photo shoot.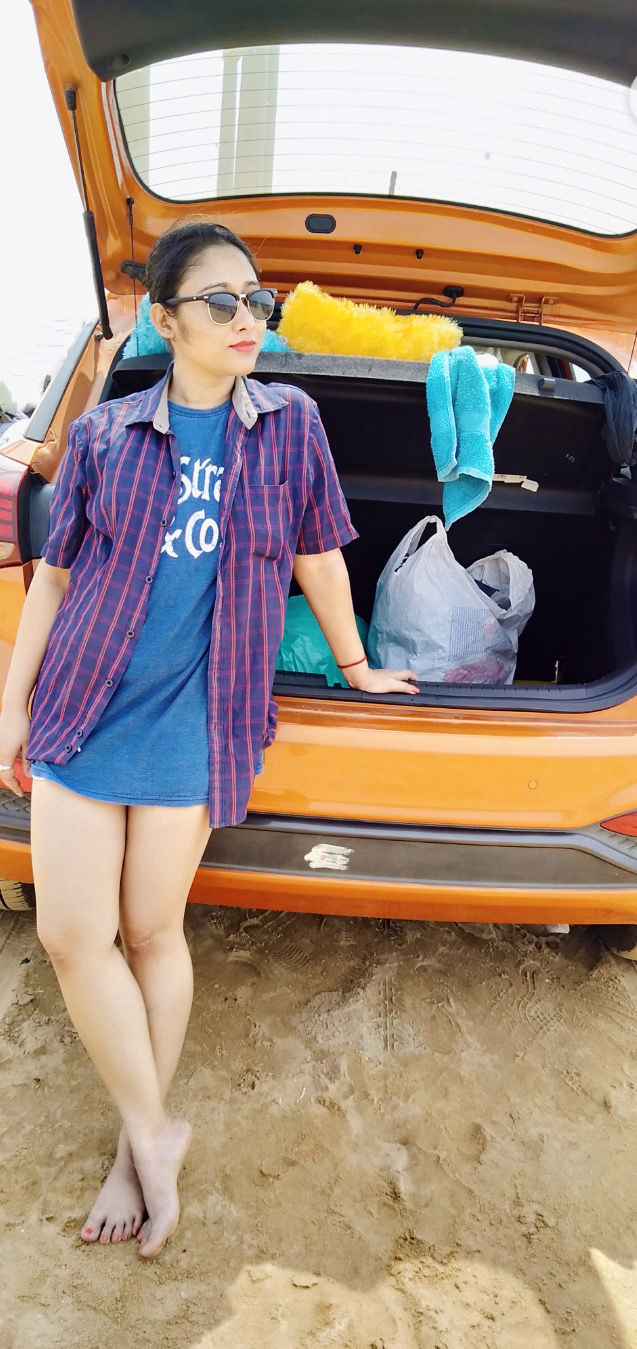 We headed back to the hotel to thoroughly take shower as we had sand all over us. We ordered some lunch in the hotel and hogged again. We were kind of exhausted so decided to take a nap with a plan of going to the beach again in the evening, which I mentioned on top. And as the water tide was high, I took a stroll on the beach and later decided to go to a nearby pub. Pondicherry is an amazing place but not the best when it comes to nightlife, I mean pubs. After this tiresome day, we got some dinner to eat and slept like a baby at night.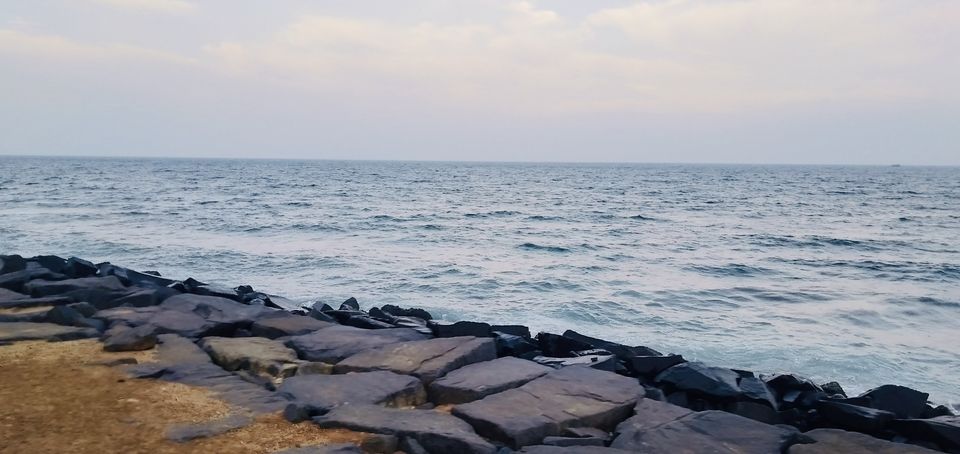 The next day I realized I didn't get enough of the ocean so went again to the beach. Well I am that typical water-creature. But this time went to a different beach called Rock Beach. Rock beach is also known as "Pondicherry Beach". This beach is located at the heart of the city called White Town.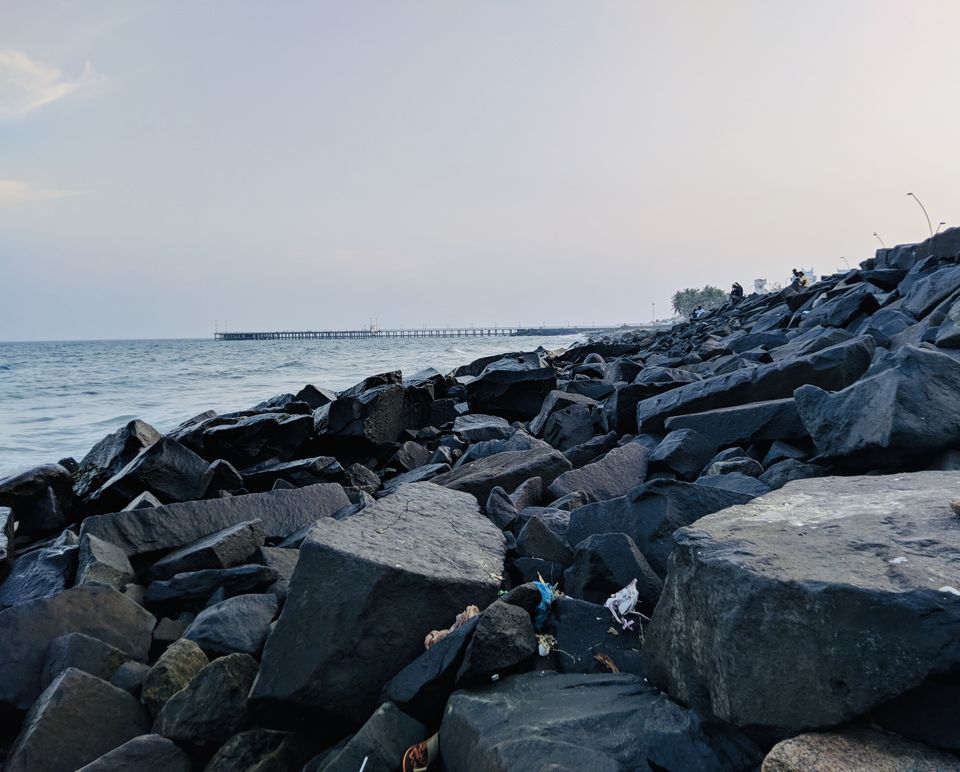 This is the real place to enjoy sunrise and sunset. The view was definitely most amazing and the wind made it even better. One can just sit by the shore for an entire day and still won't be enough.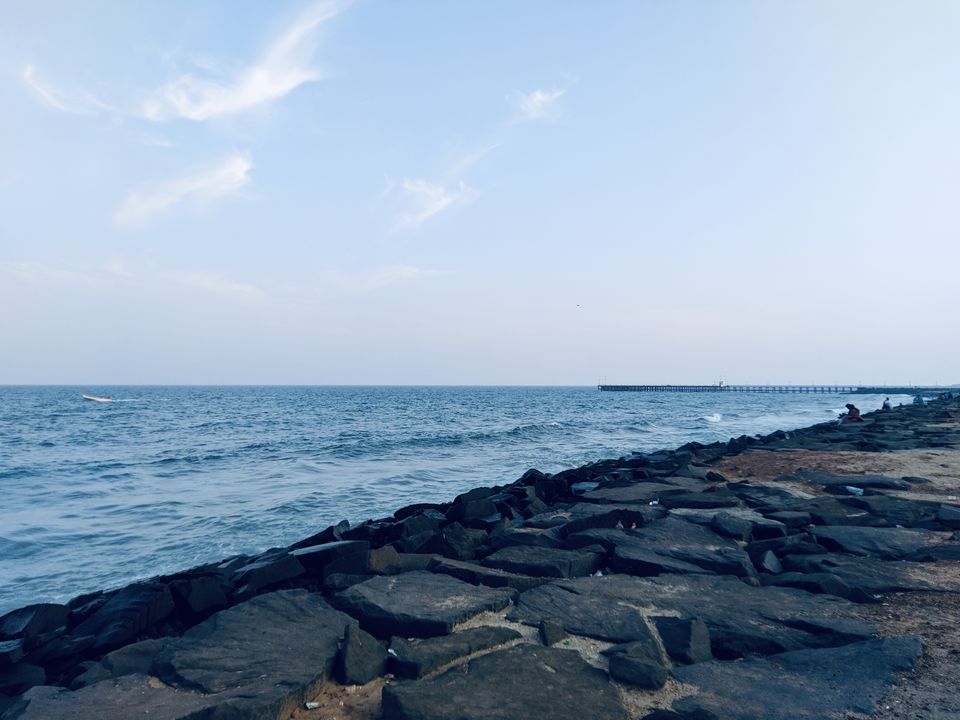 The same evening we went to the French Quarters to grab lunch before returning to Bangalore. The name of the place was "Shanti Villa", I just fell in love with the ambience. Shanti Villa is a heritage hotel located in White town of Pondicherry. If you are visiting Pondicherry, then Shanti Villa is the place to grab a meal.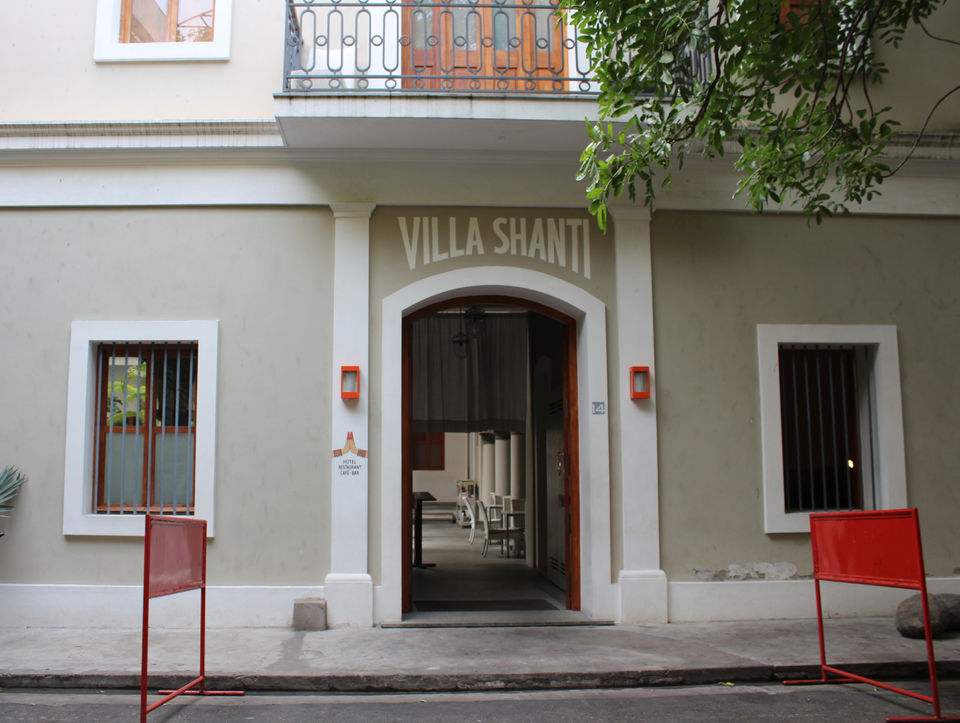 Afterwards we started our journey back to Bangalore. Experience was love for me.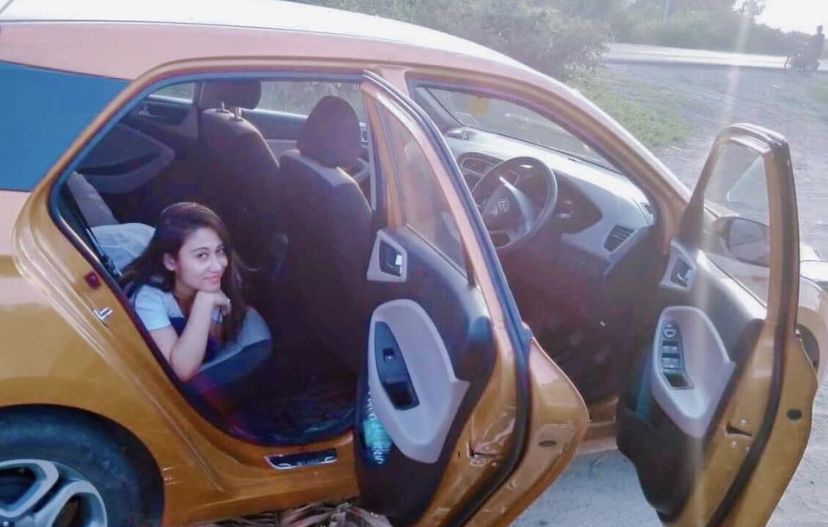 There are few other amazing beaches in Pondicherry, like Paradise beach, Auroville beach, Promenade Beach, Mahe Beach, which are worth visiting. This trip was a short one for me so I could not visit all the places, but will definitely do so in my next trip to Pondicherry.