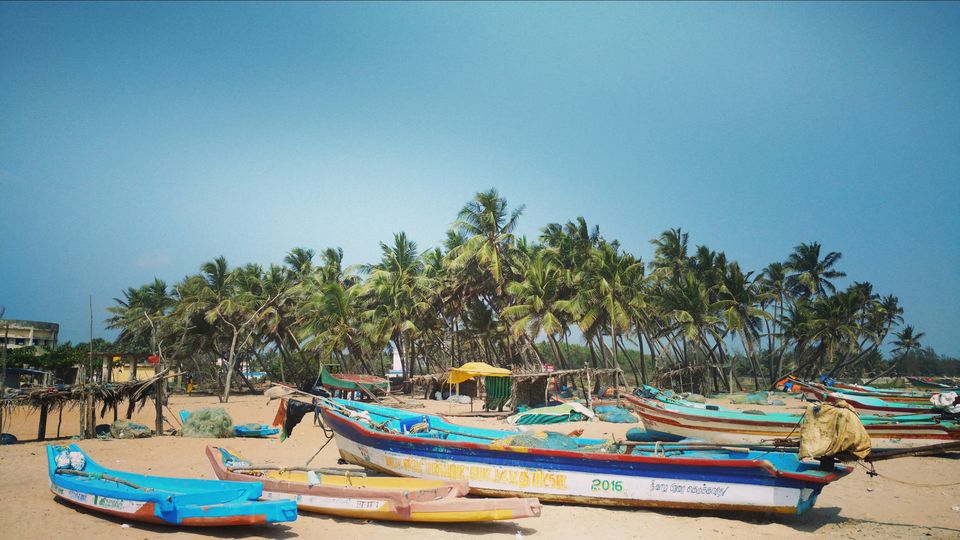 So the day began at 0500 hrs had set up my gear and saddle bag a day prior and was good to go. My sole purpose was to catch a glimpse of the first ray of sunshine on the highway and capture the moment. I wasn't very lucky but all I got was the morning sky which was encouraging enough.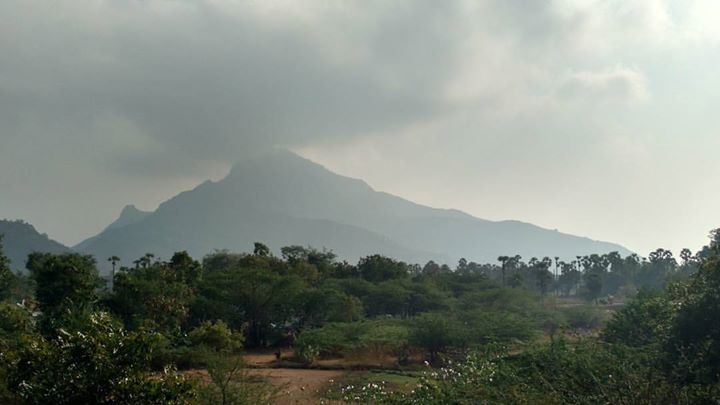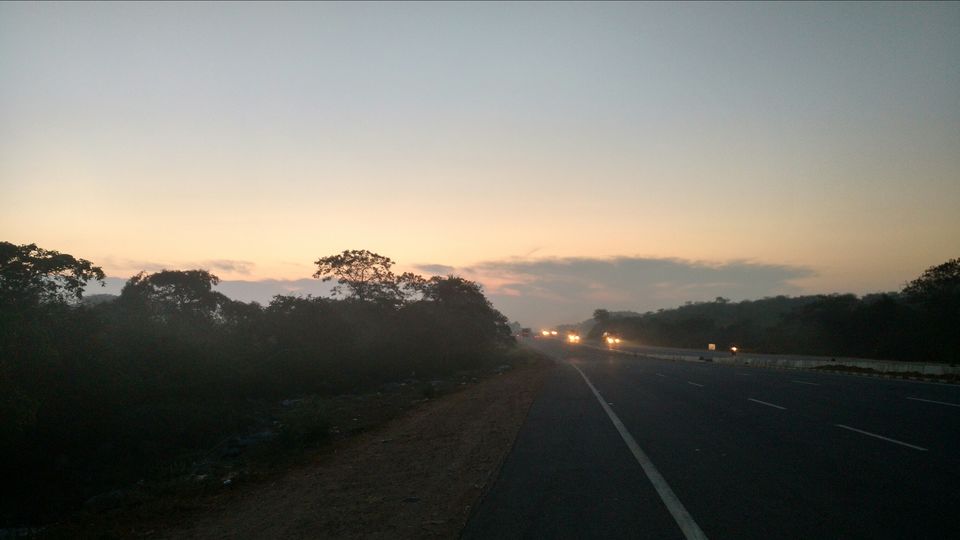 My first pitstop was around 0930 hrs near the Cheyyar district where I treated myself with a delicious south Indian breakfast.
Most of the rides I have taken I make it a point to stretch as much as possible before the first stop. I was nearing my 250 kms mark!!! and had roughly 130 kms to go...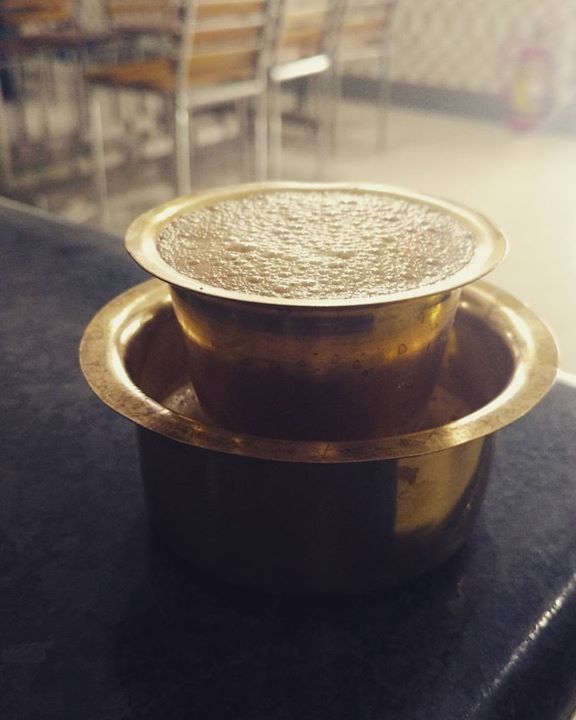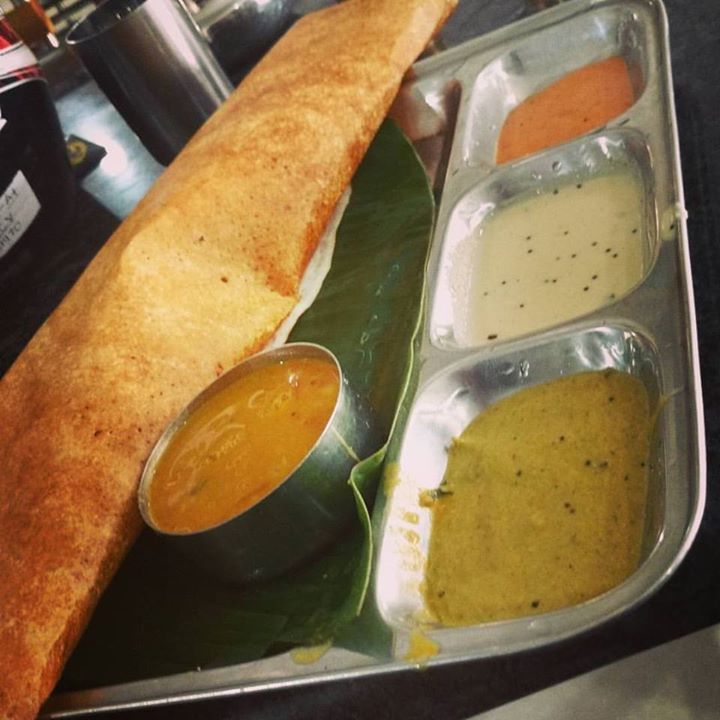 Talking about the road the stretch starting from Hosur until the diversion from NH 75 to NH 69 was excellent. Coming to the NH 69 the road was challenging in a few stretches due to road being under construction. So now in case you were wondering how did I travel to Pondicherry from Bangalore. I give you my humble travel companion "Devil"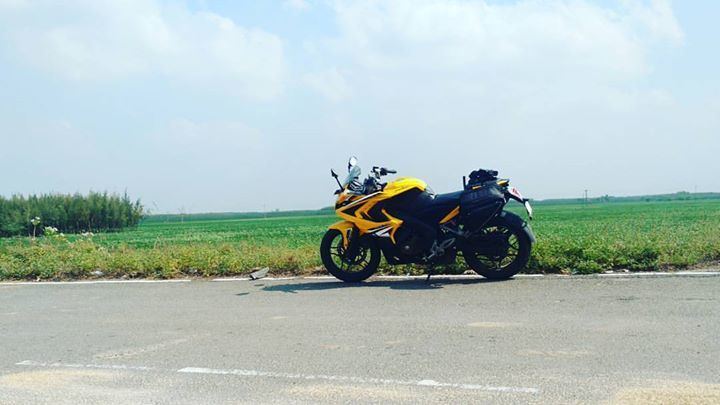 My estimated time initially was 1000 hrs but managed to reach the hotel by 1100 hrs. After a quick shower I was out to make the most of the two days in Pondicherry.
Stop 1 was Auroville as it was suggested to me to book an appointment one day prior for the meditation session at Matrimandir ( closed on Tuesdays for bookings !!!) and guess what I decided to travel on a Tuesday. The Security guy at the entrance told me that he cannot take a booking but I could try my luck on the next day 25th ( Wednesday). Then I headed to the visitor's centre which is the best place to start honestly to get an understanding of what Auroville is and the vision behind it. The place has a few Cafe's and Boutiques mainly there to cater to international tourists fairly expensive.
There is a museum there giving you a lot of info about Auroville...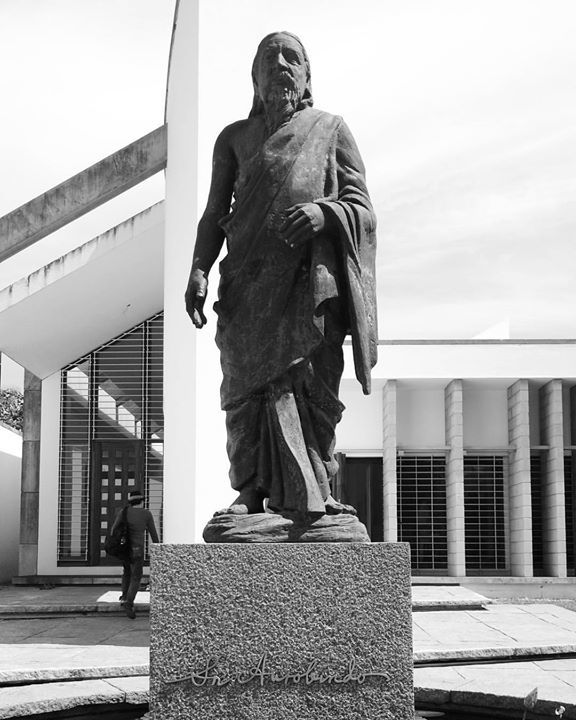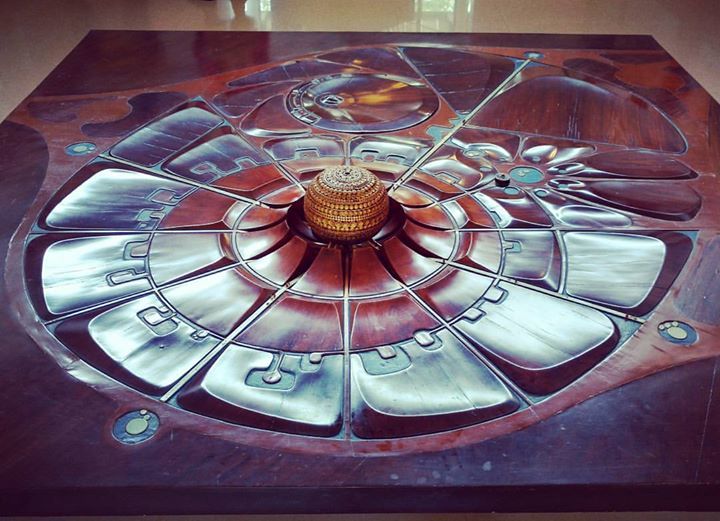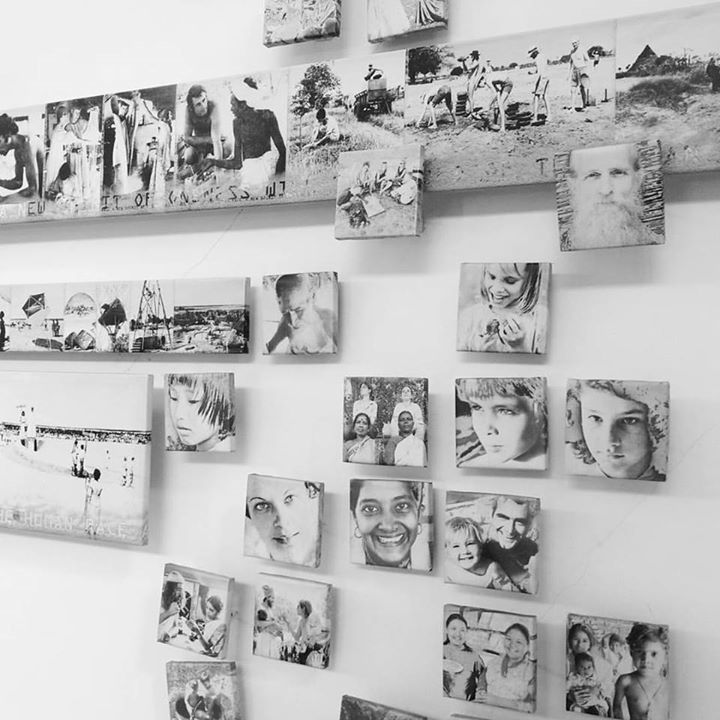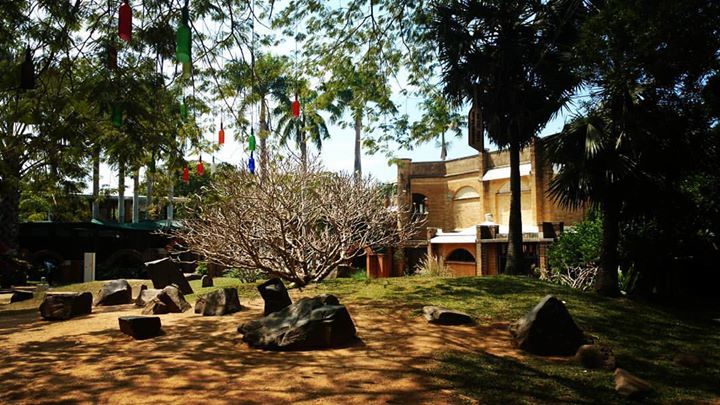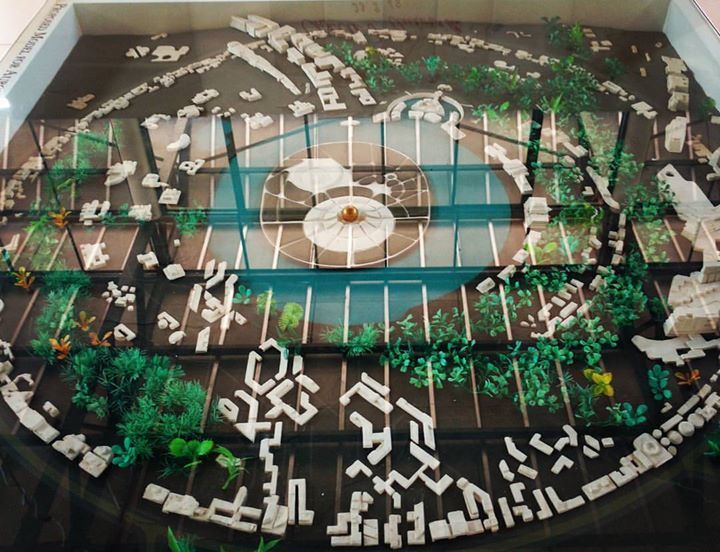 Then was the visitors view point of Matrimandir which you have to walk it out from the visitors centre. Truly had never seen a structure of this magnitude in my life...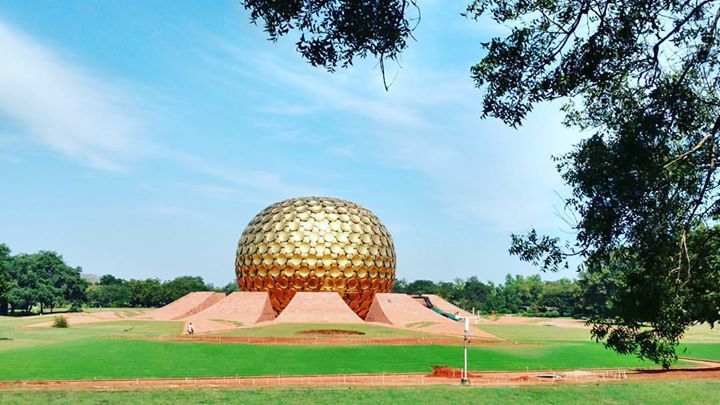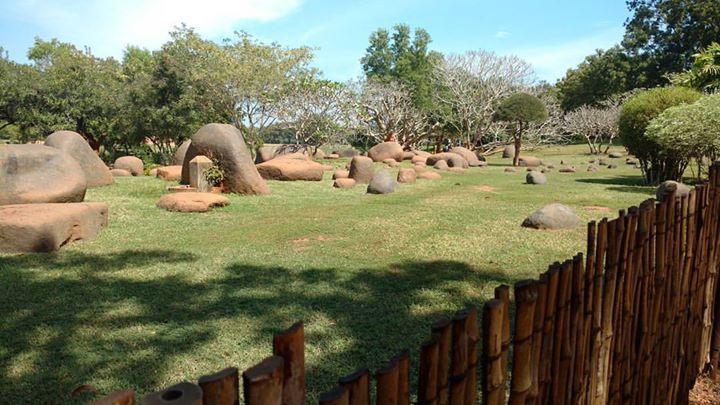 Stop 2 was pretty much the reason I chose Pondicherry, which was the Beach and man I wasn't disappointed. I give you Rock and Pondicherry beach...Along with a few other monuments the French war memorial , Gandhi Statue, Basilica of the Sacred Heart of Jesus and The Light house ( which is not open for tourists ????).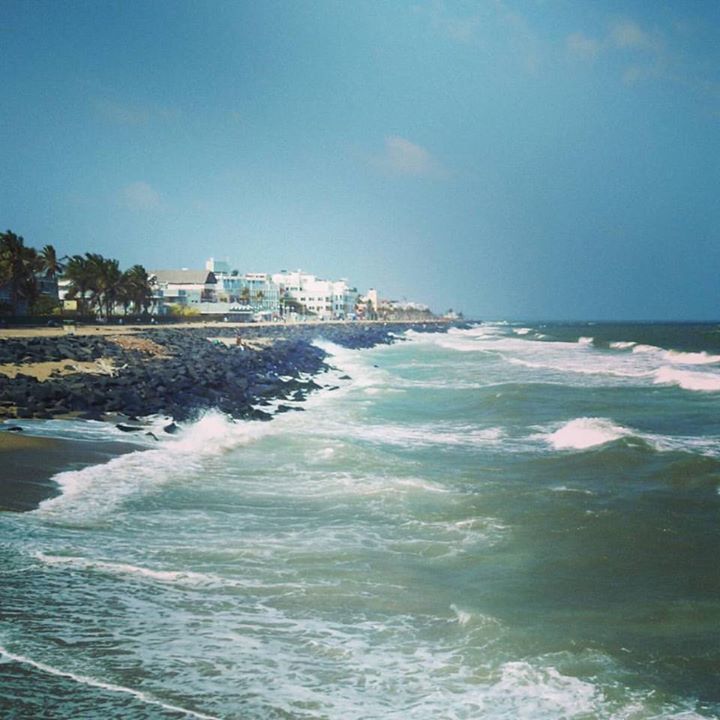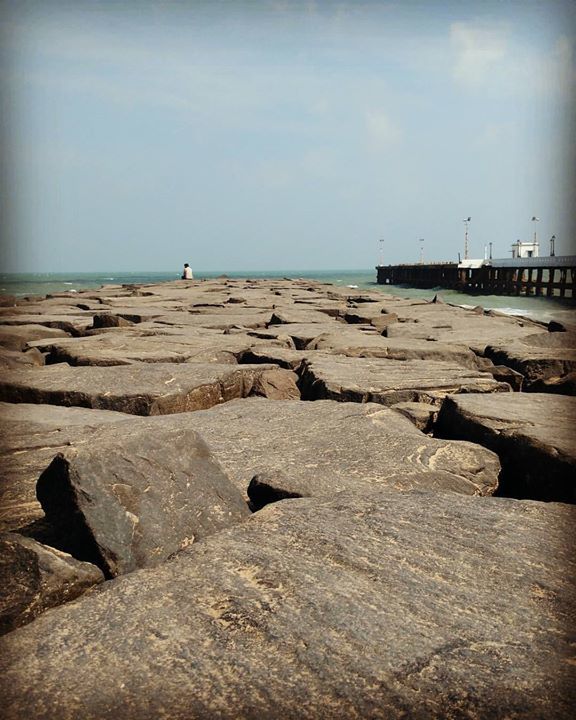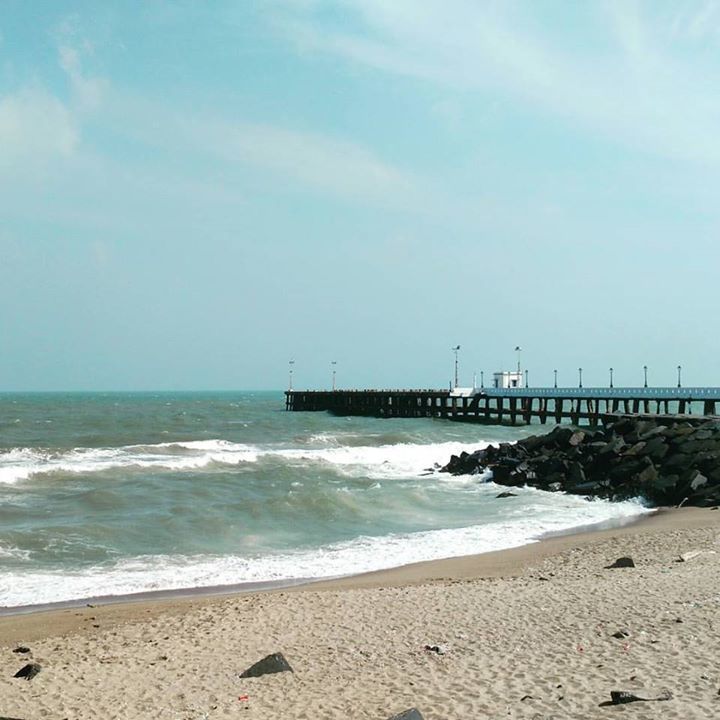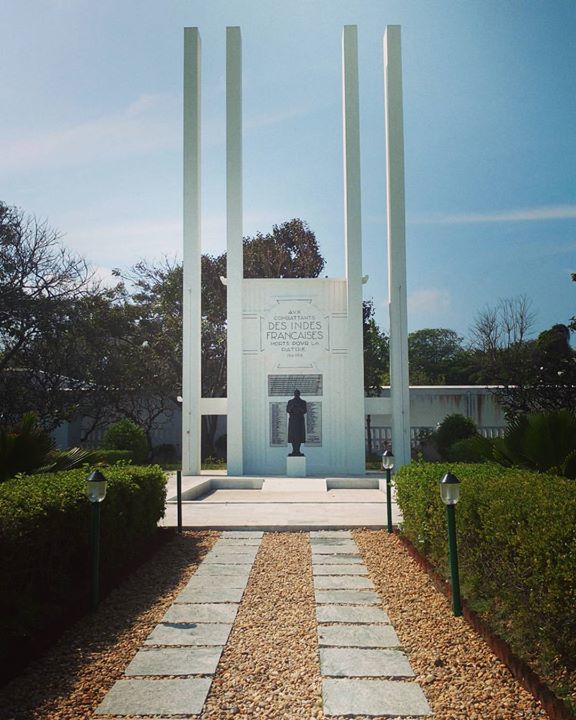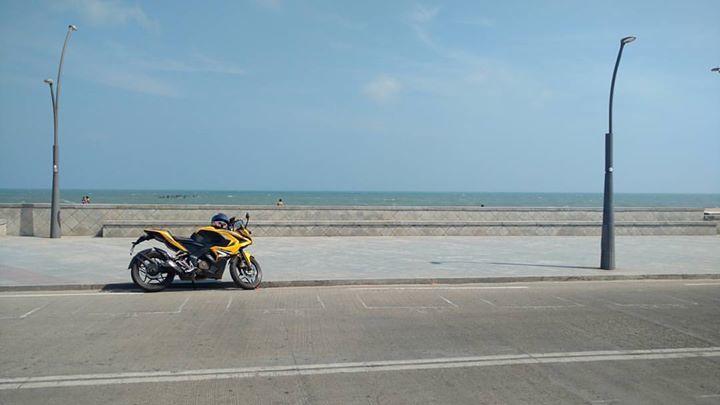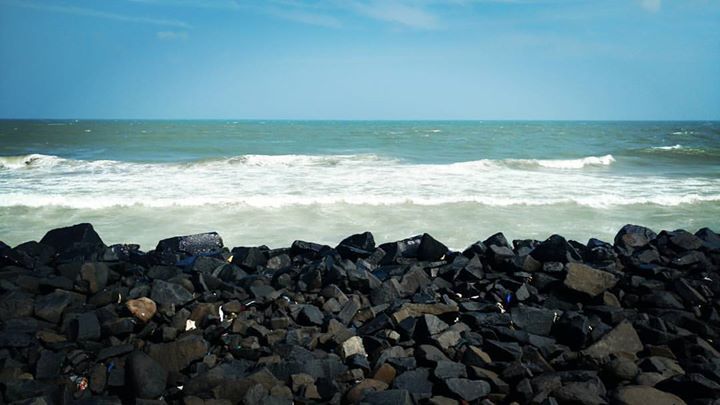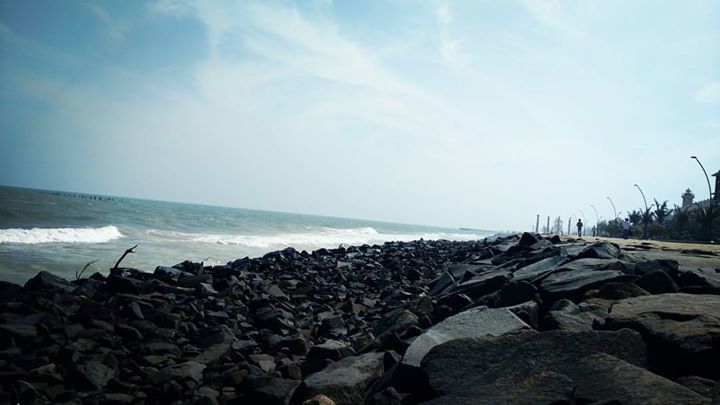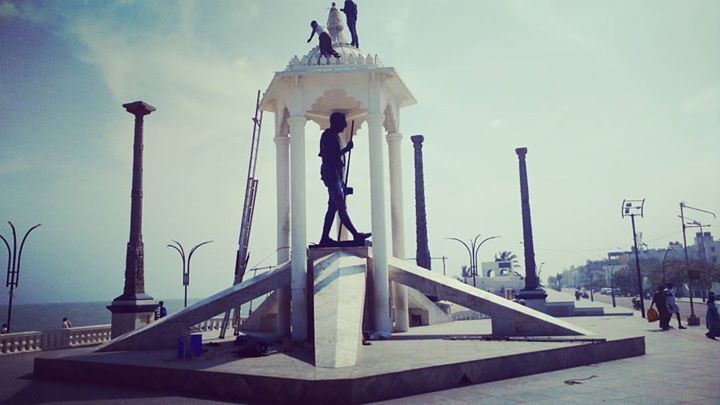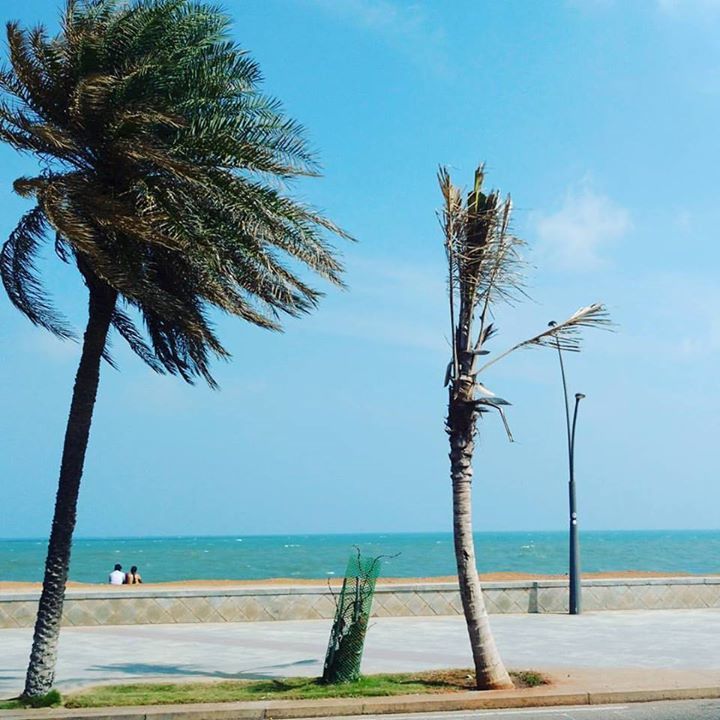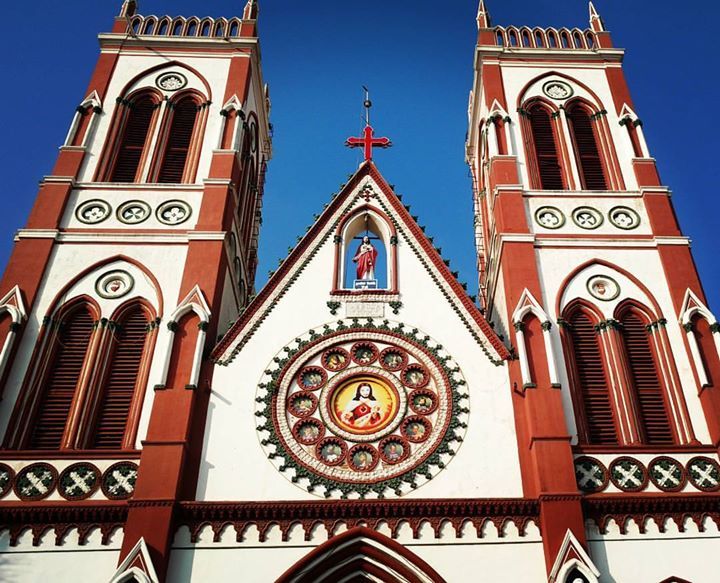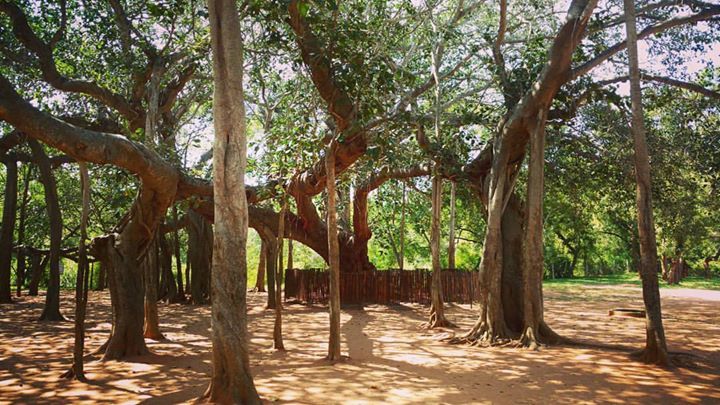 By the time I was done spending time at all of these sight seeing locations it was about 1700 hrs and decided to head back to the hotel. Coincidentally I did not notice that my hotel was walking distance from Auroville and Serenity beach. So I then decided to call it a night for Devil which was nearing its 450 kms mark for the day and tucked her in the Hotels parking...
Now coming to these beaches, Auroville beach was fairly crowded even in evenings and found it to be quite dirty with litter all around but still decided to walk along the beach and managed to get some great shots.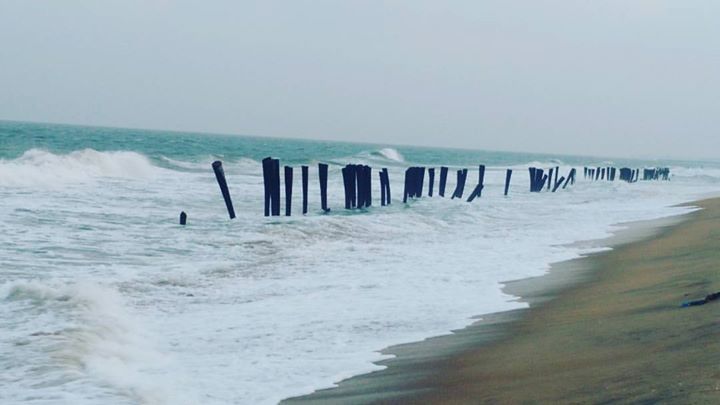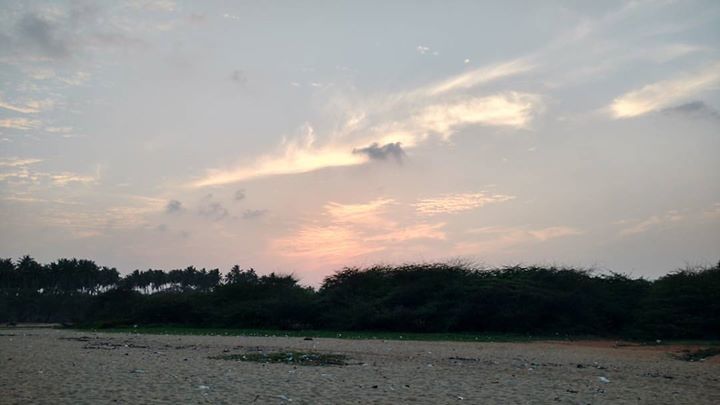 By the time I made it to Serenity Beach the sun was already down and decided to just sit and enjoy the breeze... So that concluded a long and hard day 1, covering as much as I possibly could...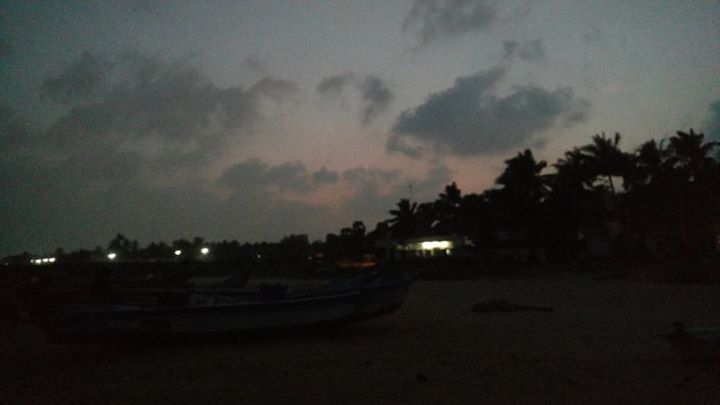 Day Two started at 0800 hrs and I overslept that bugged me so much... So I wanted to get out as soon as possible as I had lots to cover... First stop was to eat breakfast to help me get through the long day coming up. So on my way to Auroville I came across this beautiful Bistro called bread and chocolate. Found a table overlooking the road and was a perfect start. Well I am not going to talk a lot about the food as pictures speak louder than words !!!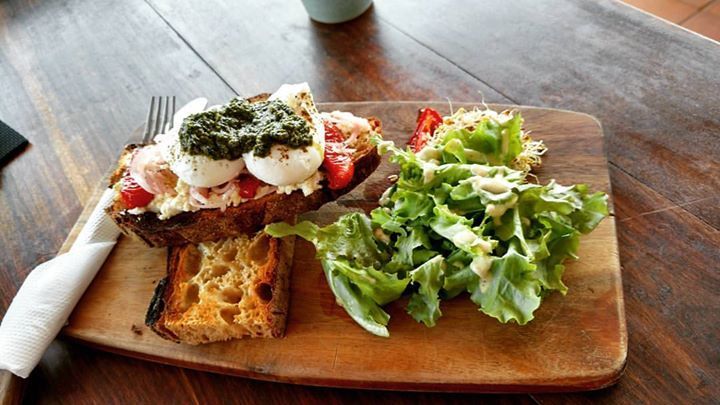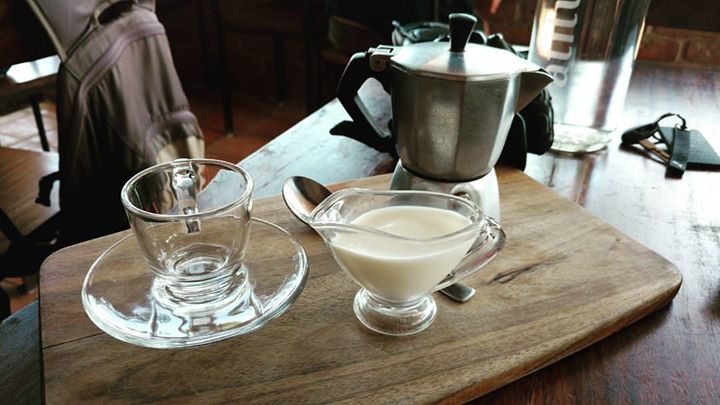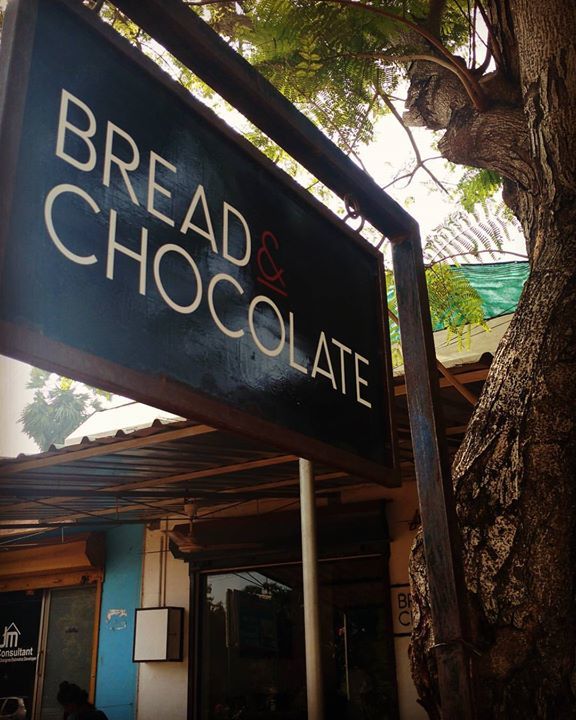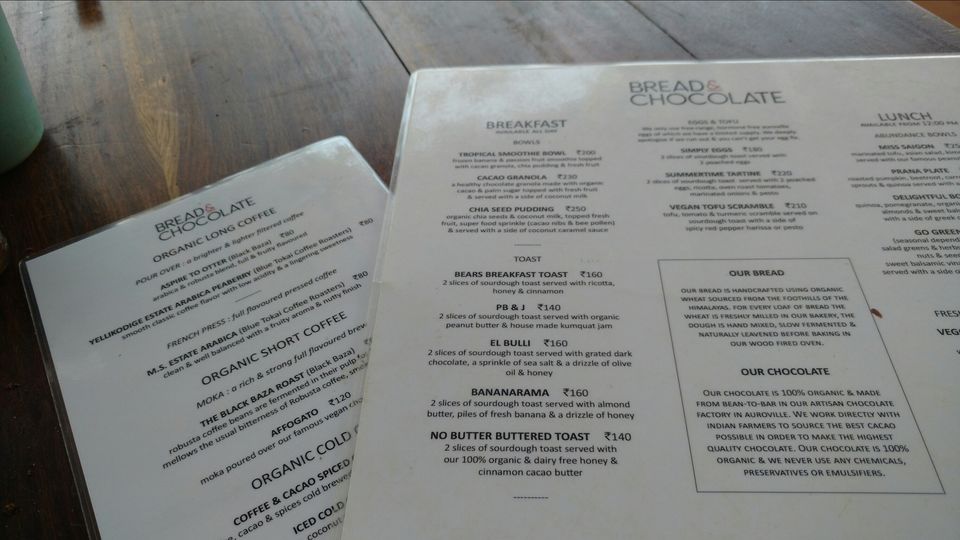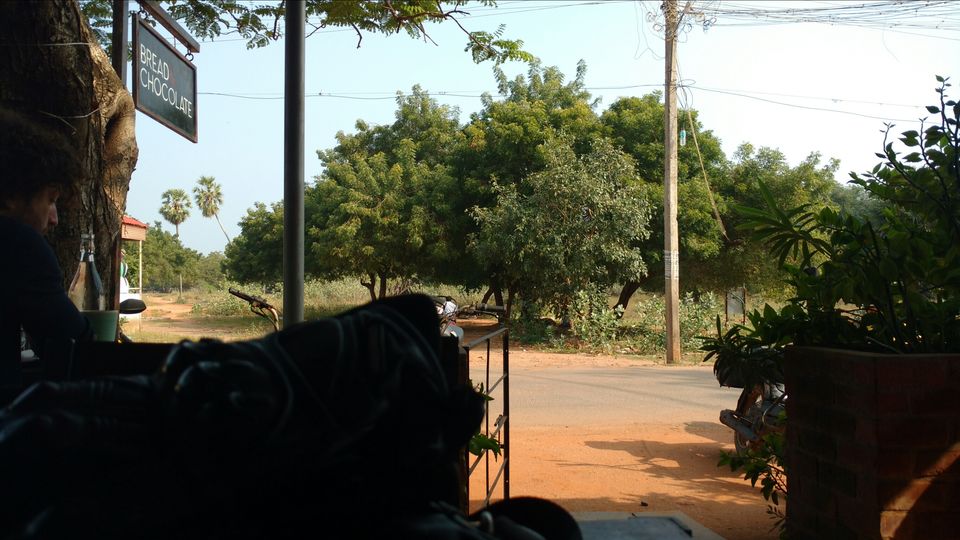 So post that scrumptious meal I headed to Matrimandir to try my luck and it worked !!!. So the guy was kind enough to let me in. I can't do any justice by explaining how my first experience with meditation was. I just have to say that you need to experience it at least once in your life and it's just amazing. After spending an hour there, I looked at my watch and it was 1130 hrs. The next stop was Paradise Beach roughly around 12 kms from Auroville which took me 20 mins... And man I was in for a treat. The weather was perfect and sun was a little kind to me.... also I managed to get some great pictures !!!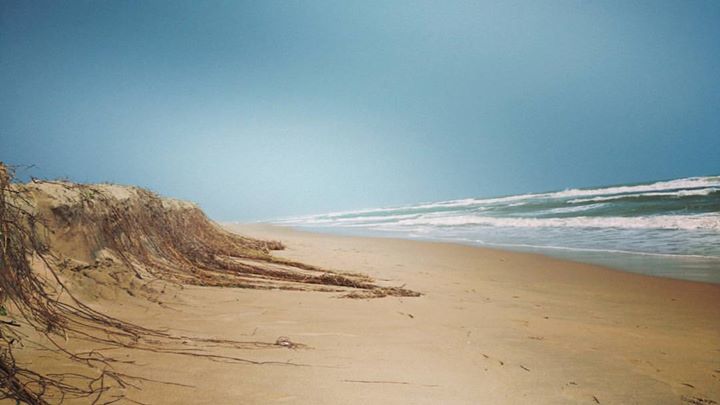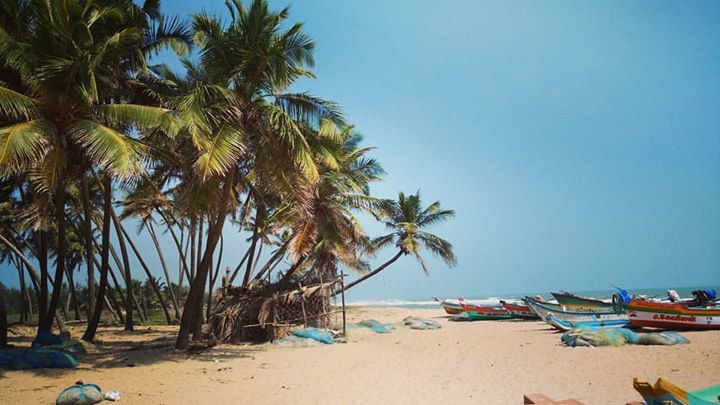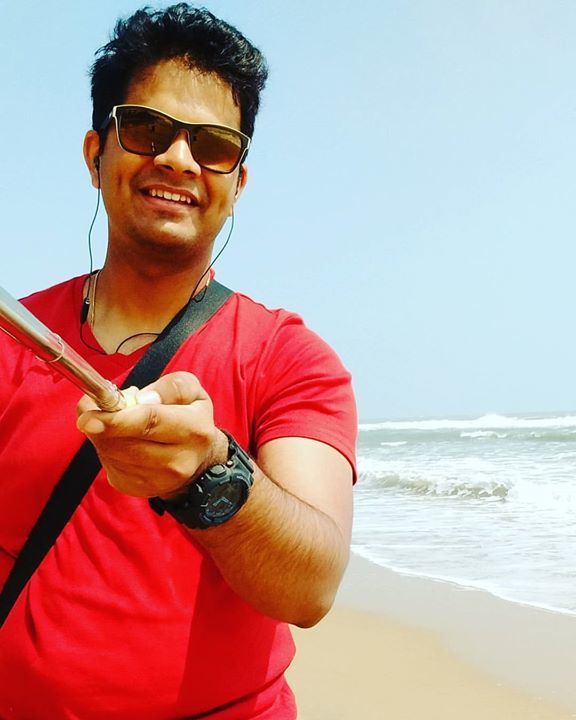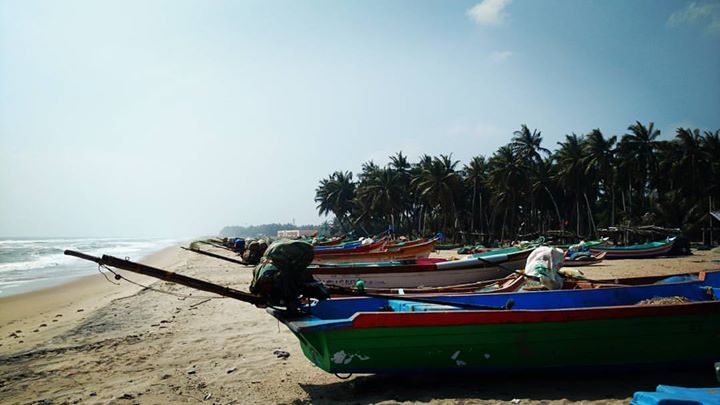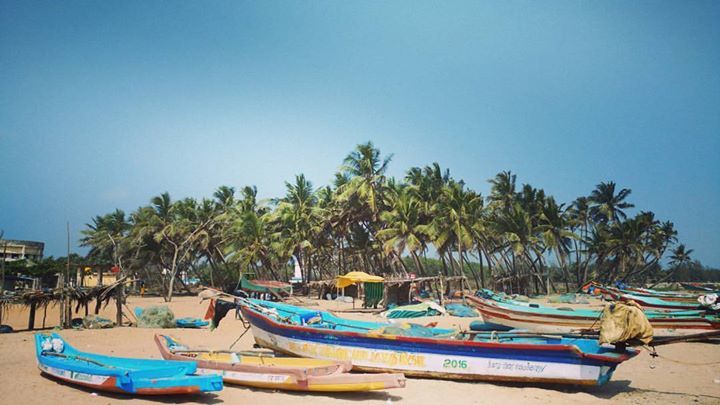 After spending sometime at the beach the next stop was Arikamedu. Well this place is not on most travellers list but I still wanted to check the place out... And it was just 5 kms from Paradise Beach.
Arikamedu is an archaeological site which was a trade check post in the 17th century and I like historical sights so was a win win for me !!!. I off roaded all the way till the edge which opened out to the sea which was probably the access point for sea trade...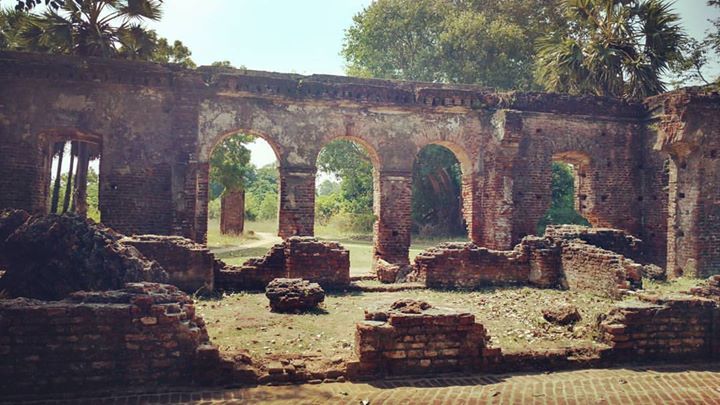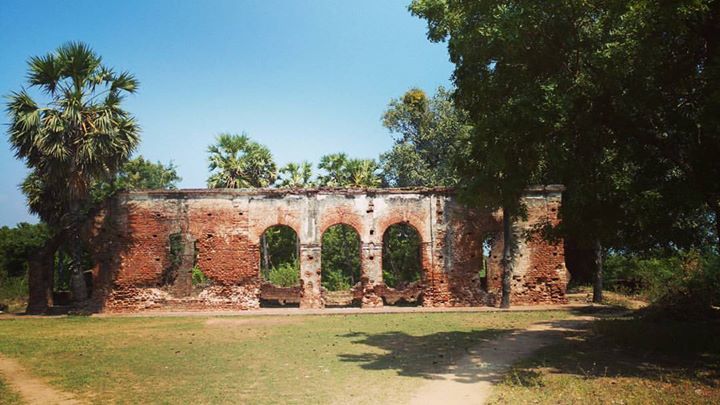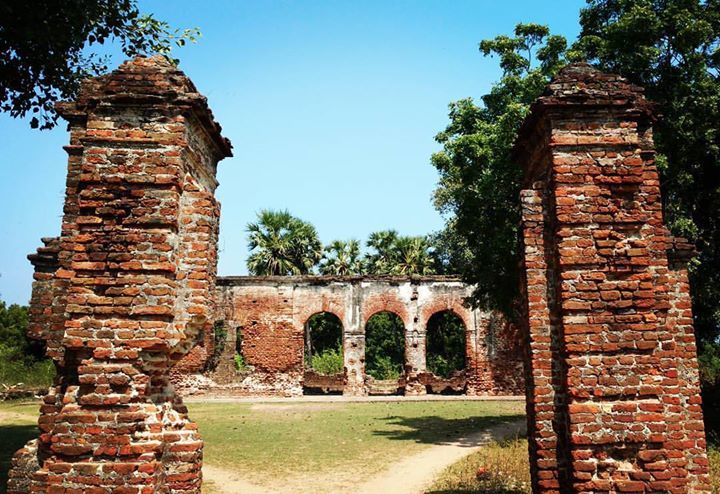 By the time I was done with my little off roading adventure it was 1300 hrs and the sun wanted to show me who's boss so I decided to take a break and have lunch till the temperature eased up. So the place I chose was suggested to me by my sister and as per her it was a must visit. The place is called Villa Shanti a place I could not visit the first day as I had arrived after their lunch serving hours...
While riding towards the restaurant through the French Colony I noticed this little Moto Pub and was curious to go in... I was totally blown away. This place had so much detail in the decor! I couldn't help my self but have a beer and relax for sometime.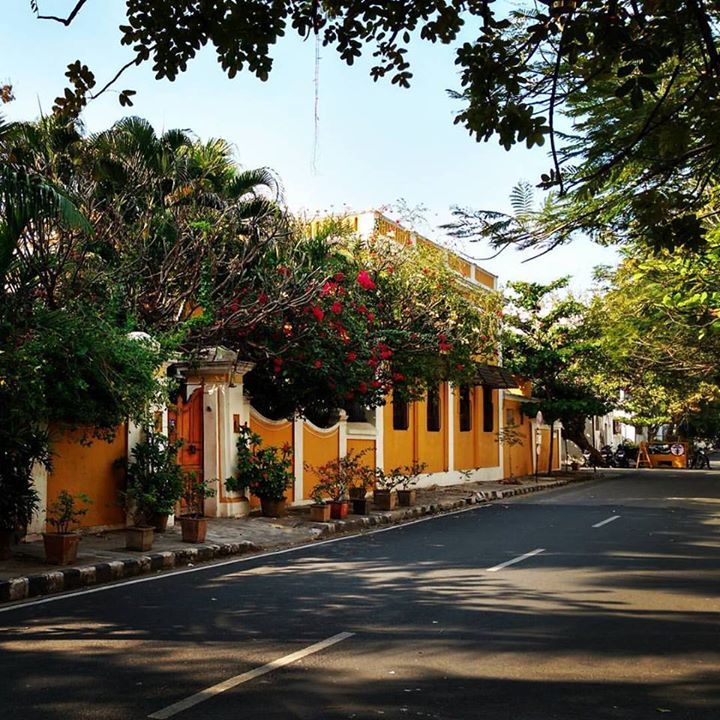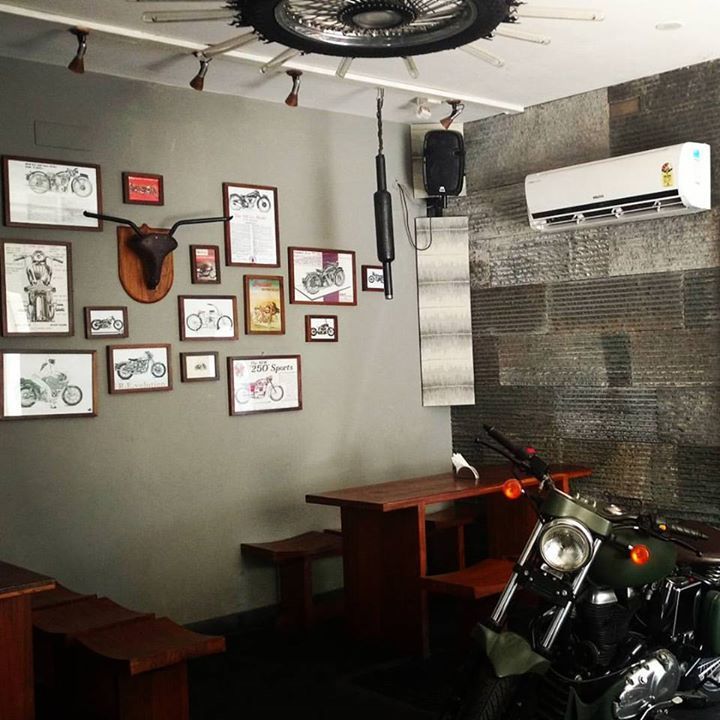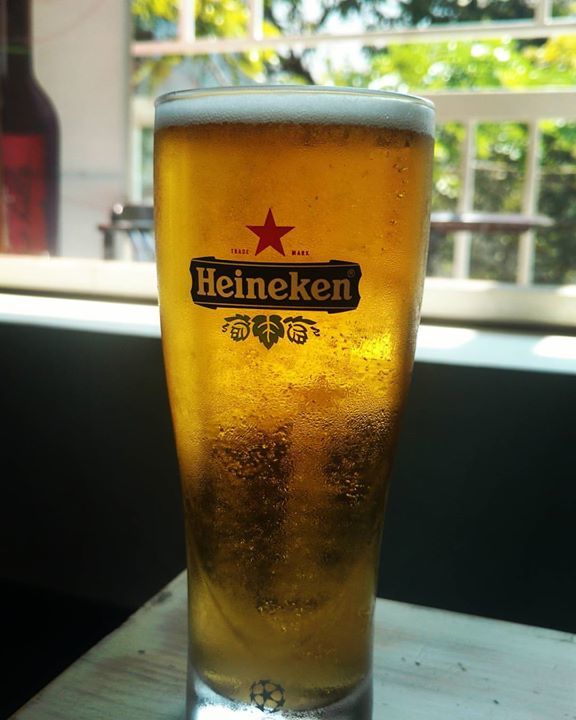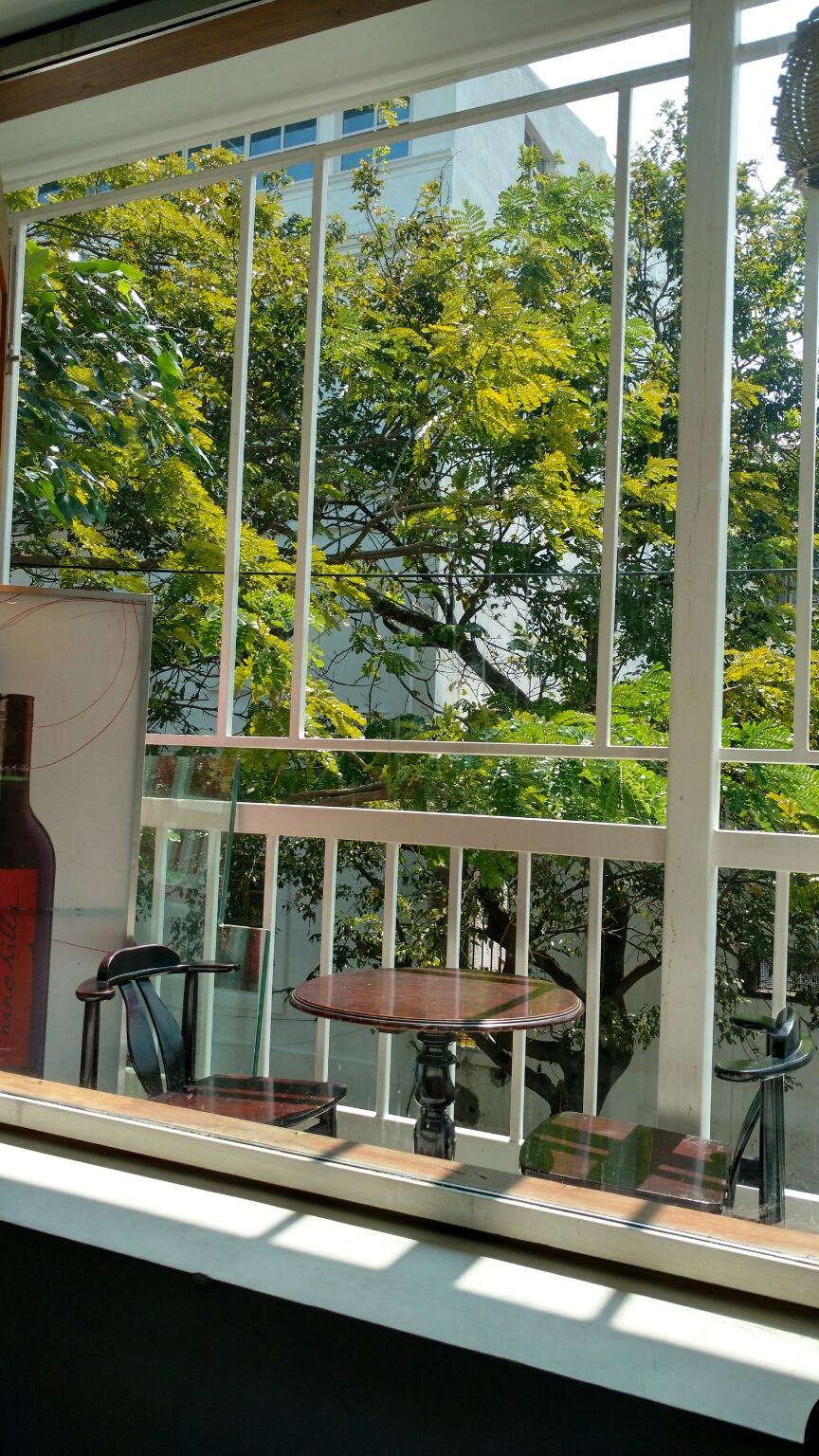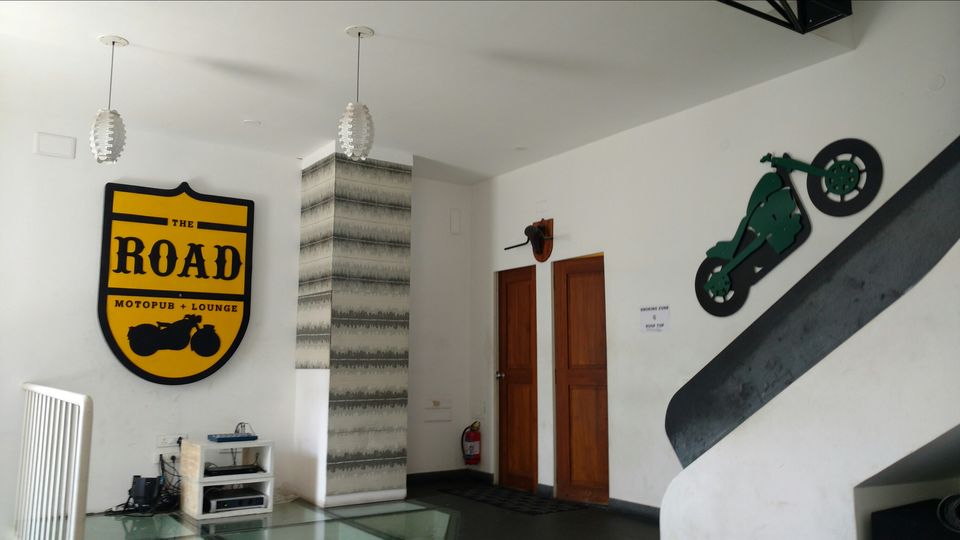 After finishing my beer it was time to eat something and the next stop was Villa Shanti for lunch. As French as it gets, the restaurant was buzzing but I still managed to get a table. A little on the expensive side but a great place to visit if you are in Pondicherry...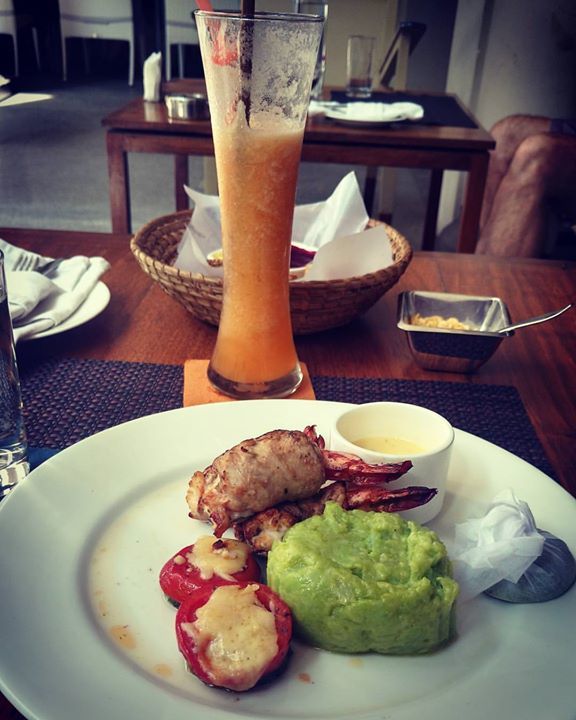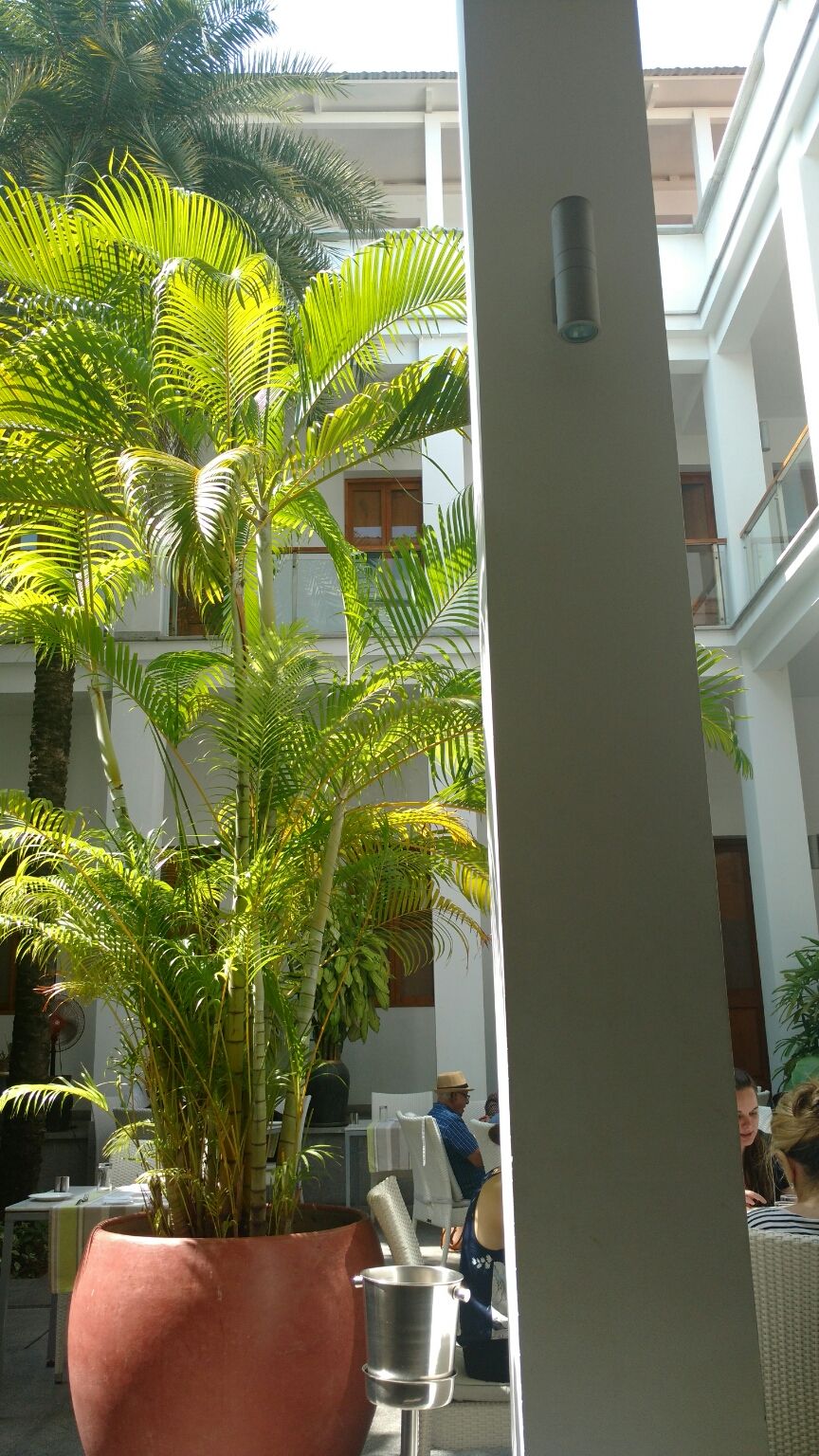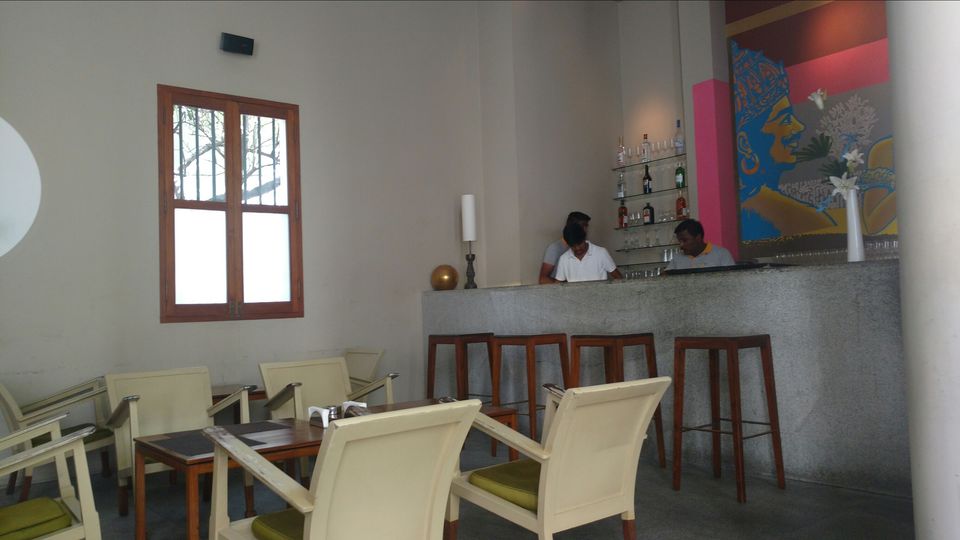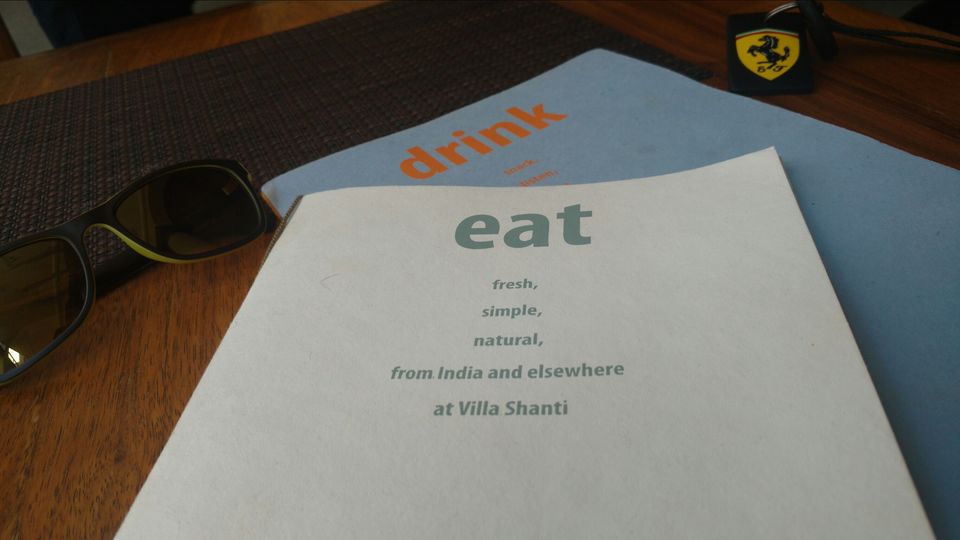 The next and the Final stop for the day was the Alamparai Fort a place which again is not very famous amongst visitors... But after being all refueled I wanted to just ride along the beach and this place was 50 kms away towards Chennai which was perfect. Coming to the journey it was amazing, the road, the landscapes, the strong winds made the experience heavenly...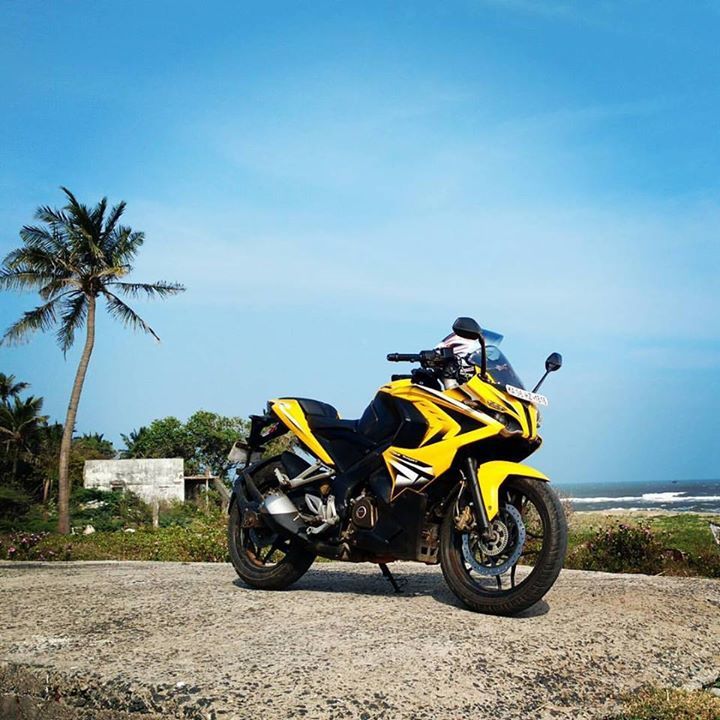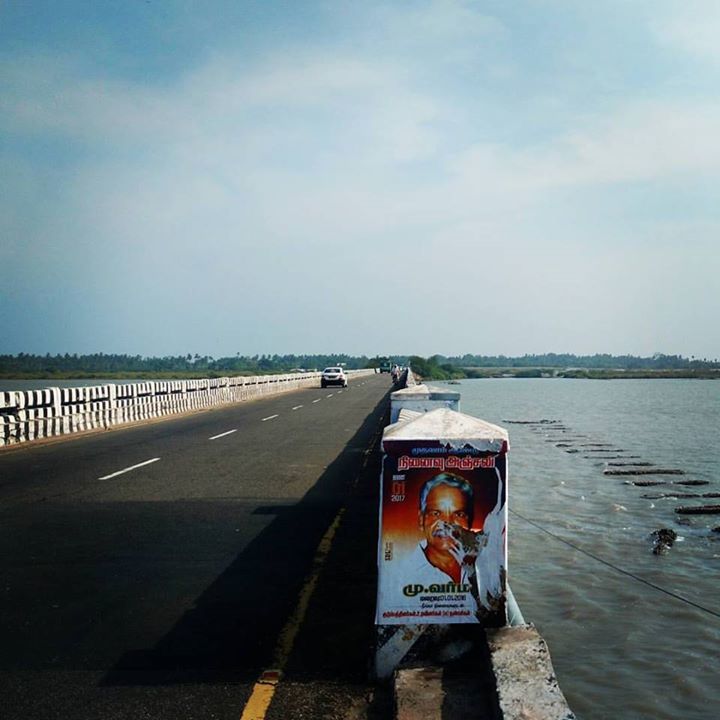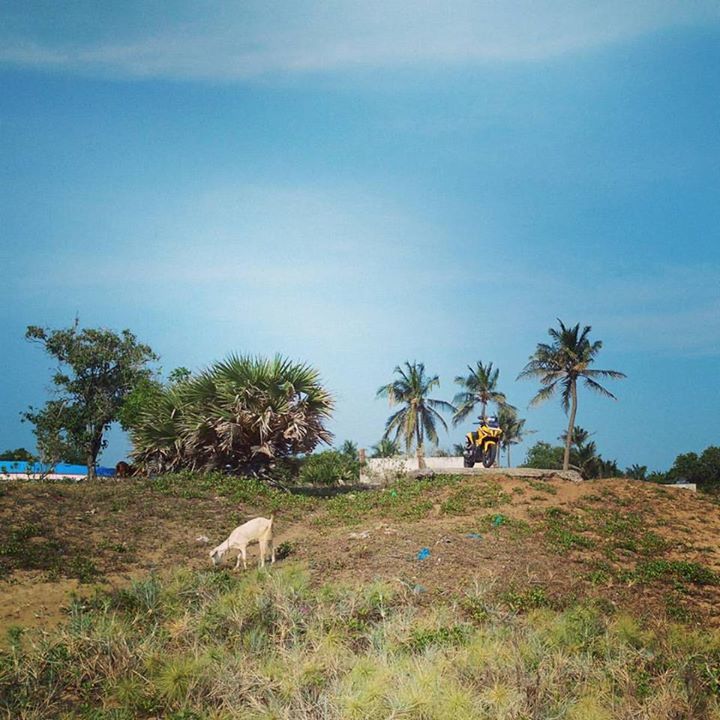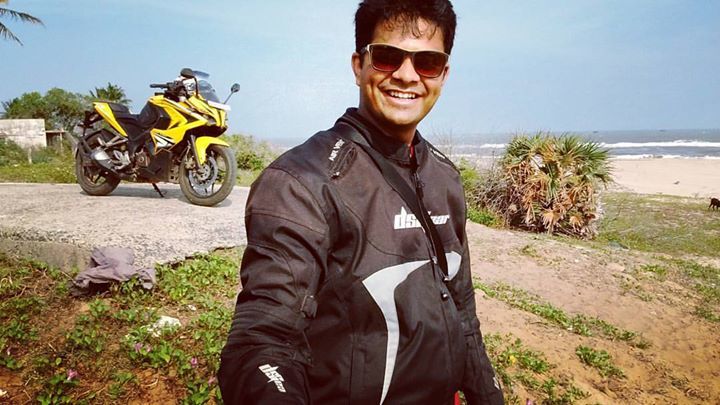 FINAL STOP the Alamparai Fort built in the 17th century by Mughals is a work of art and I enjoyed every minute spent there...
There was a pre wedding photoshoot being carried out there and why not the location was just breathtaking....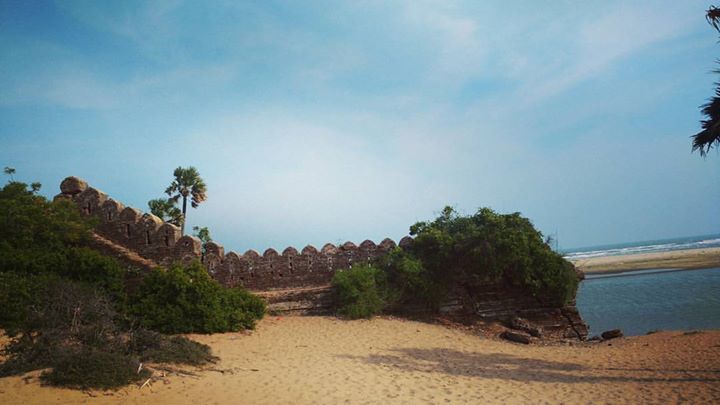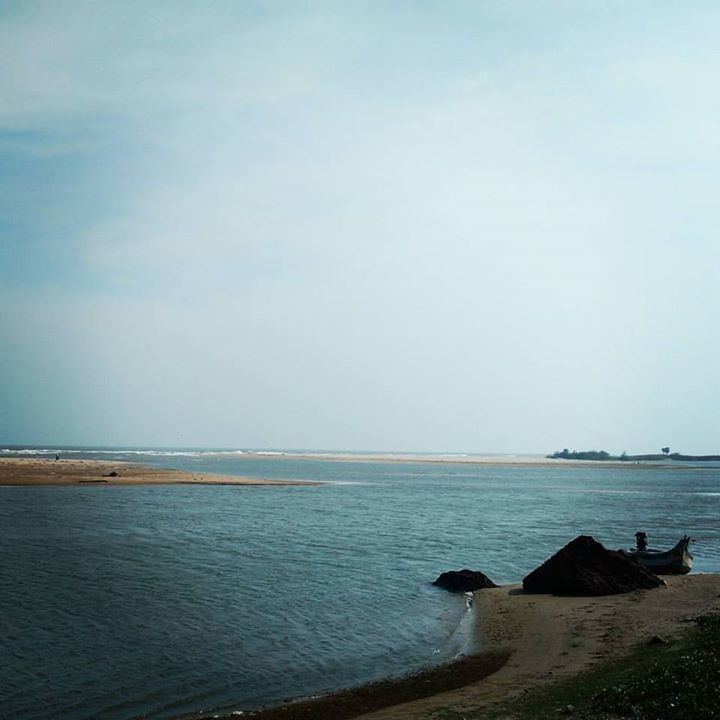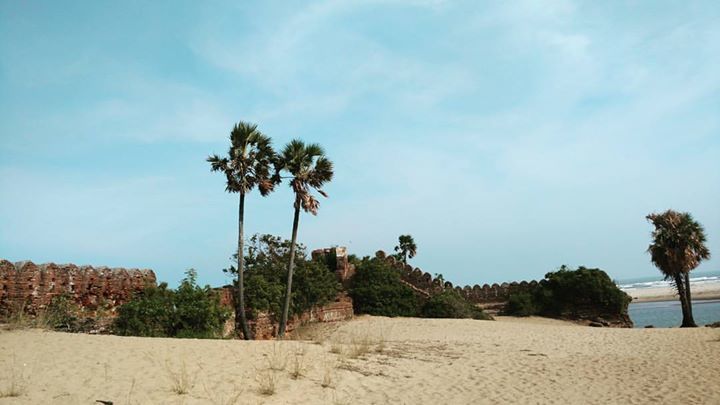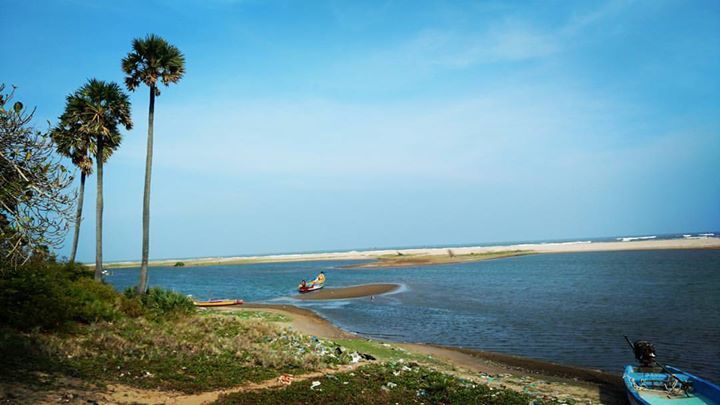 The day began at 0530 hrs heading back to Bangalore.... It's a bitter-sweet moment when your holiday comes to an end. But got to see some great sights on my way back through rural India which made me end my holiday on a high. In the end I was satisfied that I put all my time there to great use and managed to explore Pondicherry to the fullest....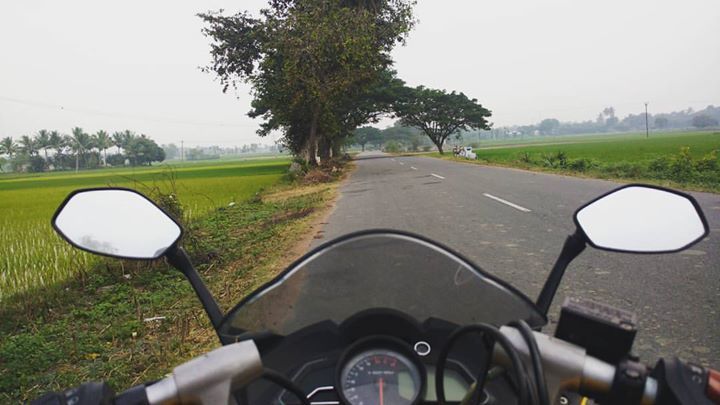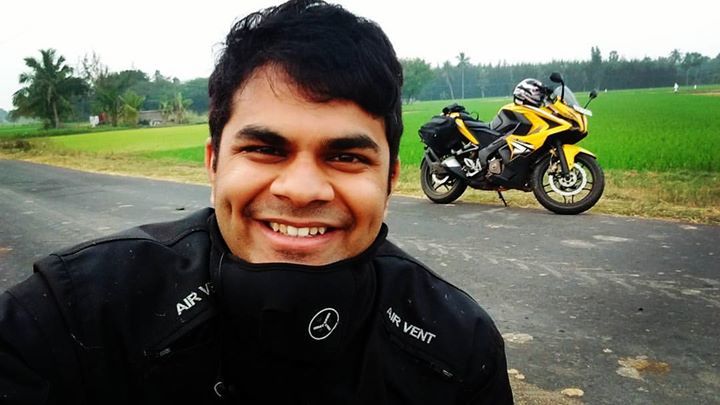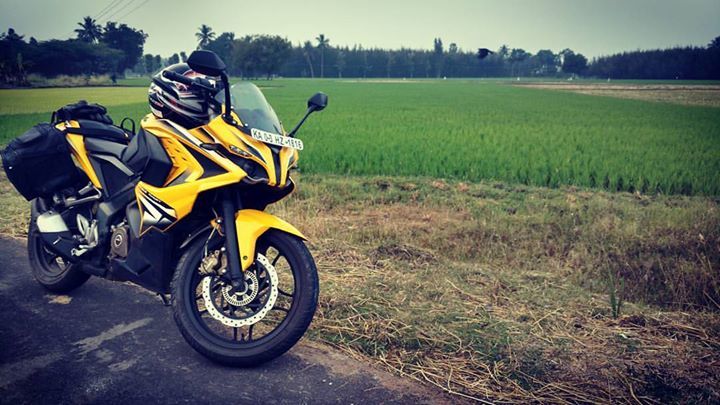 Would conclude by saying that travel is the only thing that you spend money on and makes you richer !!!!
Ride safe always !!!!!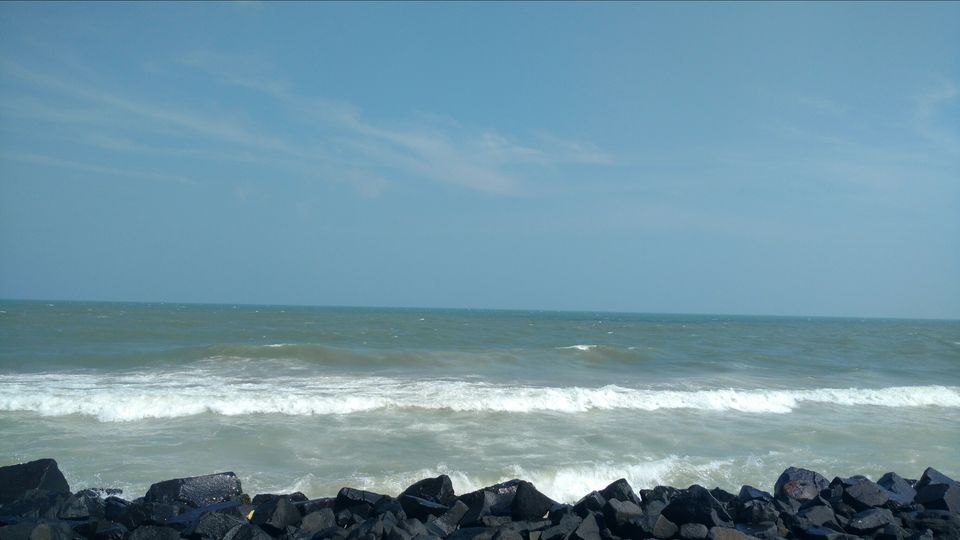 Pondicherry here I come !!!!