Pondicherry, also known as Pondy/Puducherry, is one of the seven union territories of India. It is the most charming places in South India located on the eastern coast of India, retaining its old beauty in a very delightful manner. This town in the east gives you the complete vibe of a French town right from the food to the architecture. In fact, you can easily spot old French people wearing Indian attires roaming around the streets who are actually living in Pondicherry since ages dwelled into South Indian culture. You'll be amazed to know that a lot many people speak fluent French and there are French sign boards around too.
How many days are ideal to visit Pondicherry?
We went to Pondicherry in the month of October for celebrating my birthday. Fortunately, I was born on 2 nd October (Gandhi Jayanti), which is a national holiday in India. I can easily turn it into a long weekend and plan a trip. Since we were traveling from Pune to Pondicherry, which is a bit far, we took 4 days instead of 3, but you can easily cover all the places in and around Pondicherry in 3 days.
Since we had enough time, we also visited Pichavaram Mangrove Forest - the second largest mangrove forest in the world (Read more in the later section).
The trip to Pondicherry begins here.
We took a direct flight from Pune to Chennai and then took a Make My Trip Cab from Chennai, which costed us around Rs.1700 for one way drop from Chennai to Pondicherry. Since we were four people so it just cost us Rs. 425 each person. There are 3 routes to reach Pondicherry from Chennai.
Read more on the best way to reach Pondicherry in our Quick travel guide.
Where We Stayed?
Since white town gives you the true feeling of beautiful Pondicherry as a French town and is in close proximity to Promenade beach and various wonderful cafes are open till late night, we took our stay in a French studio/hotel named Le Capucin Heritage Guest House. It is located in the center of White-town at a walking distance from Rock Beach.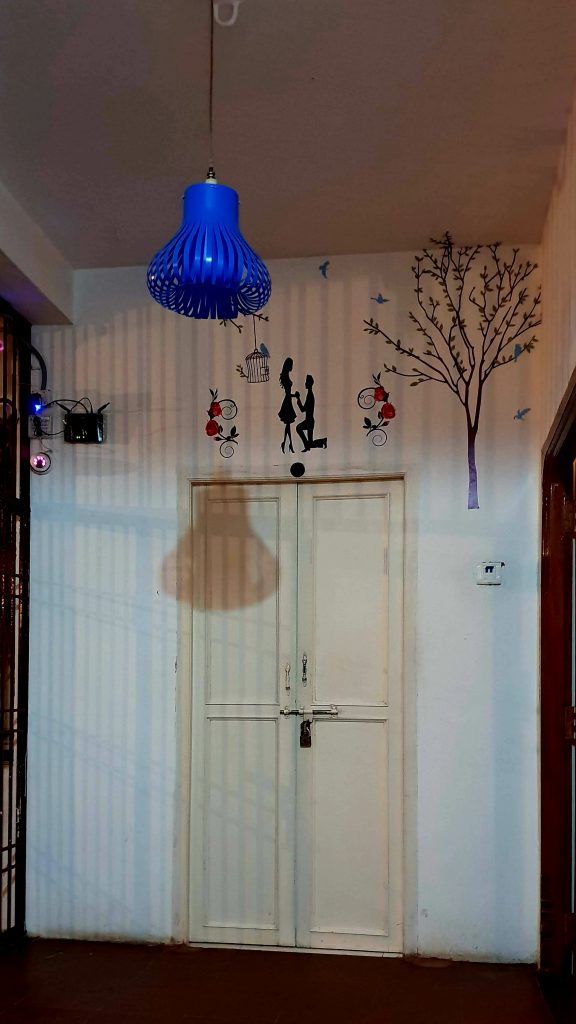 They only have few rooms but all give you the vibe of old French culture and heritage, they also have an open rooftop café, but I didn't like it much. Overall the place is good for the price and that too in the prime location of Pondicherry. Just keep in mind that hotels in Pondicherry are comparatively expensive. So, be smart and make an online booking. If your plan is not fixed, I would suggest you go for booking.com
What makes Pondicherry different from various other places in India?
Step into the magical white town of Pondicherry and you'll realize the city is very well maintained with no wires hanging around, cleanliness, maintaining the infrastructure, art in the air makes this town looks fresh all the time. In fact, there are certain areas where you are not allowed to take your vehicles. A very nice way to avoid pollution and keep the beauty of the town intact.
What I loved most about Pondicherry was just looking at the blue sky with no layer of human exertion on it, the white foam like clouds floating just parallel to the sea so blue that you always desire to dive deeper and never come back. Ha-ha, well I might be sounding a bit creepy right now but it was such a scintillating view.
Places to visit in Pondicherry
Day 1:
As we reached Pondicherry around noon, it was blazing hot even in the month of October but the wind was cool. The city looks beautiful with all those color-splashed French houses making it the best place for photographs. The whole white town is in parallel to the beach, which makes it look magical.
After freshening up, around early evening we headed for the Rock Beach since it was at a walking distance. We stopped by at Le Café for food and beverages and then spent our entire evening relaxing on the black rocks at the seashore and enjoyed the view with water splashing on us through the rocks.
Promenade beach is nothing but the extreme end of Rock Beach. If you keep walking along the shore, you will reach Promenade beach where there are no rocks and you can enjoy the sea water. It is the must visit place in Pondicherry.
We hired a scooter on rent for the next 2 days. It is the cheaper and most convenient option to roam around the town.
Auroville is a peaceful village located a few kilometers away from the white town of Pondicherry. It is a spiritual town to make you realize the purpose of human unity and is an ideal place for those who are spiritual and practice yoga.
To get inside the Matrimandir, you need to have a prior booking before 3 days at least, which is not possible for travelers like us with limited leaves and time and it is closed on Sundays. But even the view of this place is beautiful and the entire path to reach this place is full of greenery and peace. Take an entrance pass at the visiting center, watch the video to get an insight of Matrimandir from inside and then head for the Matrimandir View Point to view the beautiful gold-dome, which is at 10minutes walking distance from the visiting center.
On the way back, we took a stop at the famous Auroville bakery and had a lot of delicious carrot cakes, and various other freshly baked desserts, sandwiches and a few French dishes. They also have a beautiful seating area and a restaurant in the backyard where you can take your dessert and enjoy the meals.
Heritage Walk - White Town and Churches
Next, we headed back to white town, going through some of the beautiful landmarks of Pondicherry. It was an amazing heritage walk began with our visit to the famous church there.
There are many beautiful churches in Pondicherry but as we were running out of time, we went to Church of the Sacred Heart of Jesus. It was architecturally wonderful. This church was constructed during the 1700s by French missionaries. The walls inside are beautifully decorated with glass panels depicting the life of Christ.
Followed by that, we roamed around the town on foot. Those white, yellow, pink, and various color splashed houses, cafes, restaurants, décor shops, all these make it one of the most beautifully architected place in India. I couldn't take my eyes and camera off from those magnificent courtyards, windows, doors, and crafting done on the walls of these beautiful buildings.
Even if you don't want to walk, you can take a bike on rent or simply ask a rickshaw man for the whole package.
Next day, we got ready early and without wasting any time, we had breakfast at our hotel studio and left for the ferry ticket center for Paradise Beach.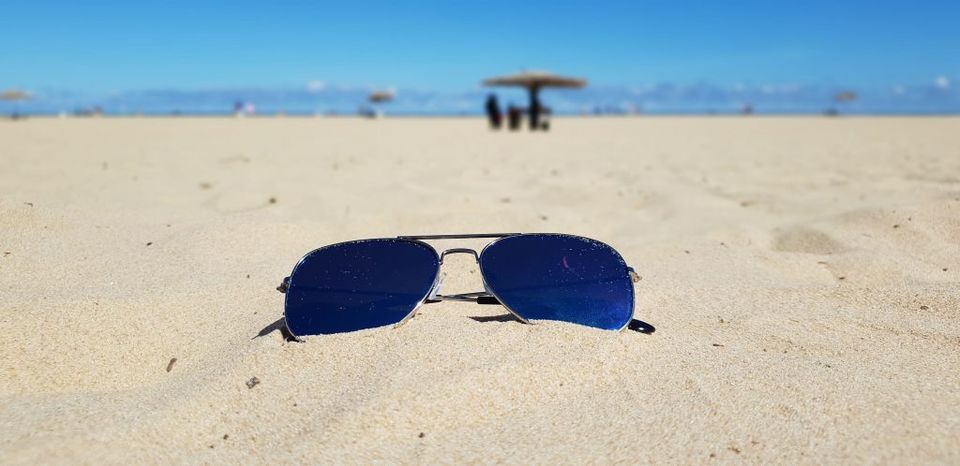 We parked our bikes at the center which was around 8 to 10kms from the White town and quickly bought tickets for the ferry.
Don't forget to carry beach slippers, extra clothes, sunscreen, goggles, and a hat. Since it is an Island connected through ferries, there are not enough utilities and only one or two shacks.
There is another way to reach Paradise beach on the bike, but we preferred to enjoy the ferry ride in the beautiful blue backwaters in this East Coast Ocean. And trust me, the ride was so tranquil, the feeling was out of the World. I felt so connected to nature I can't even explain.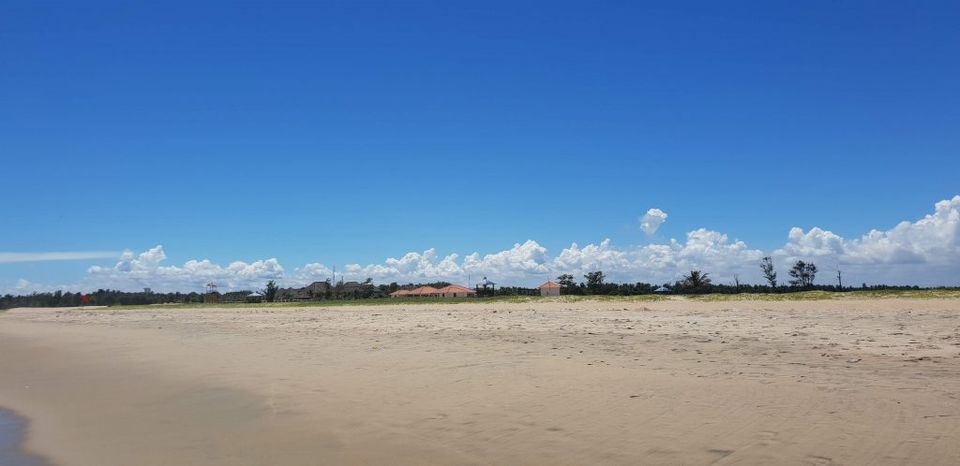 Well, actually we did not go to Serenity beach for three reasons - first we did not have enough time, second we hired a scooter in Pondicherry which could not be taken to Tamilnadu (there are issues), and third we heard from a lot of people that the beach is not clean and even the crowd there is cheap.
However, if you have time, you can visit once. After all,
Isn't it always a wonderful experience to have the Sky above, Sand below, and Peace within all at once?
Get more information about Serenity beach here.
Not many people will tell you about Pichavaram Mangrove Forest, the second largest Mangrove forest in India (after Sundarbans in West Bengal), located at a distance of 80 kilometers from Pondicherry. And if you are in Pondicherry, it has to be in your list of things to do in Pondicherry.
But trust me, your trip is half complete if you don't visit this beautiful paradise of nature. It offers an amazing ride through the backwaters. Mangroves are basically trees and shrubs that grow in saline coastal areas. The whole forest is inside water, the roots of the trees are colliding and you can see them clearly as you pass through them in water.
We hired a taxi from a local guy by asking our hotel manager, it cost us Rs.2500 for the entire taxi for both ways. The best time would be to go around 8 am which is when the Mangrove forest opens. Don't delay since it starts getting hot as the day passes.
There are two ways to explore Mangrove forest - Motorboat or Peddle/rowing boat. Since we wanted to explore the entire forest slowly enjoying every moment, we preferred the Peddle boat. Also, you might get lucky like us to go into the more dense part of the forest if the boatman agrees. Since motorboat is large it is not possible to go inside the dense forest area.
How much is the budget needed for a trip from Pune to Pondicherry?
Total Expenses Incurred each person including a flight between Pune and Chennai - Rs. 17000 for two nights and that too because it was a long weekend. You can easily do your trip in Rs. 12000 to Rs.13000.If you are lucky enough and living in Chennai or Bangalore, you can go for a weekend trip and it will mostly cost you half of the price we paid.
Few tips:
Don't hesitate to try different cafes in Pondicherry, because the food here is love. Never miss the sunrise at 5:30 am (the sun rises early here) from the Promenade/Rock beach Always carry a good quality sunscreen or else you will literally turn into flames laterAll I want to say is Pondicherry is a place for every kind of travelers - for party animals, beach lovers, heritage lovers, French foodies and also for those who are laid back kind and need a place to chill on the weekend. So yes, Pondicherry must definitely be in your list if you haven't been there so far.
Stop reading now, you've reached the end. Go ahead and plan a trip to the beautiful and serene Pondy.
Stay posted, leave your love and comments below, and don't forget to subscribe for immediate notifications to know more about beautiful places in India.
Few pictures from our trip: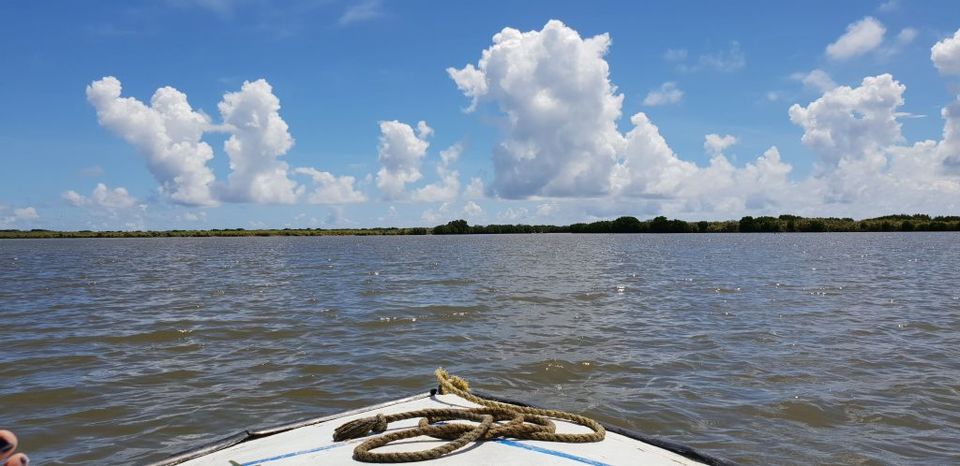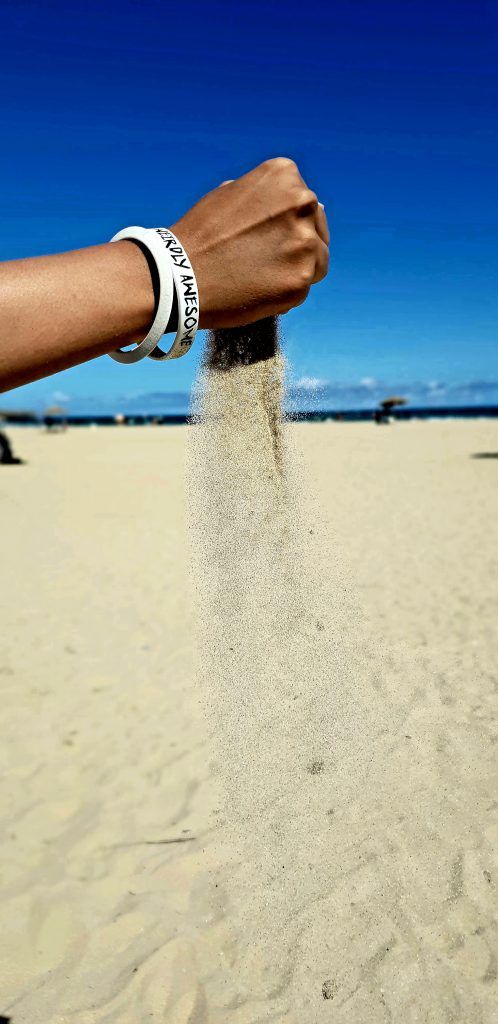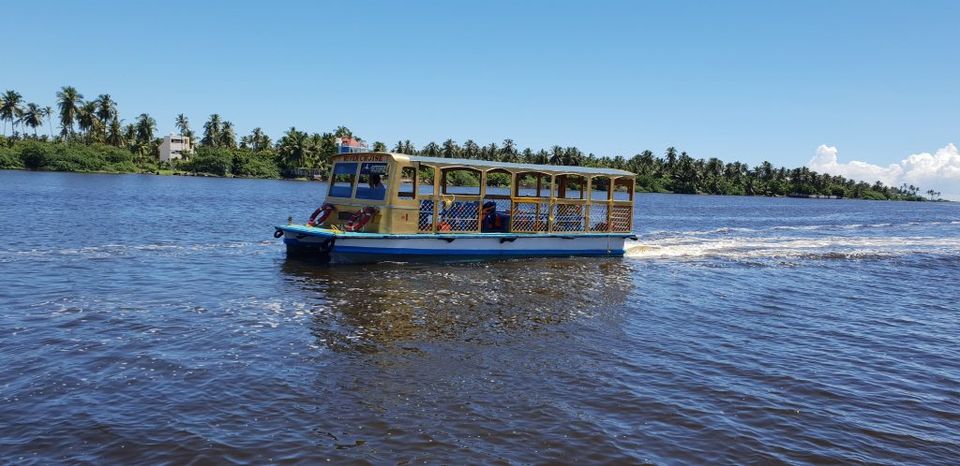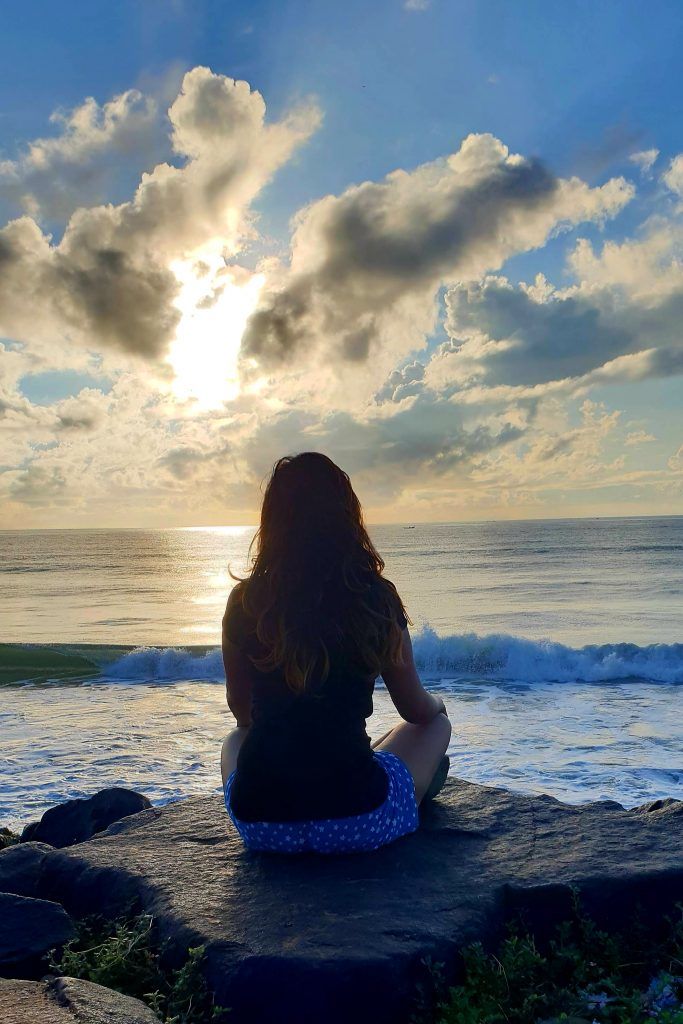 Follow us for more pictures on Instagram @cravetoexplore_ and @authoranisha