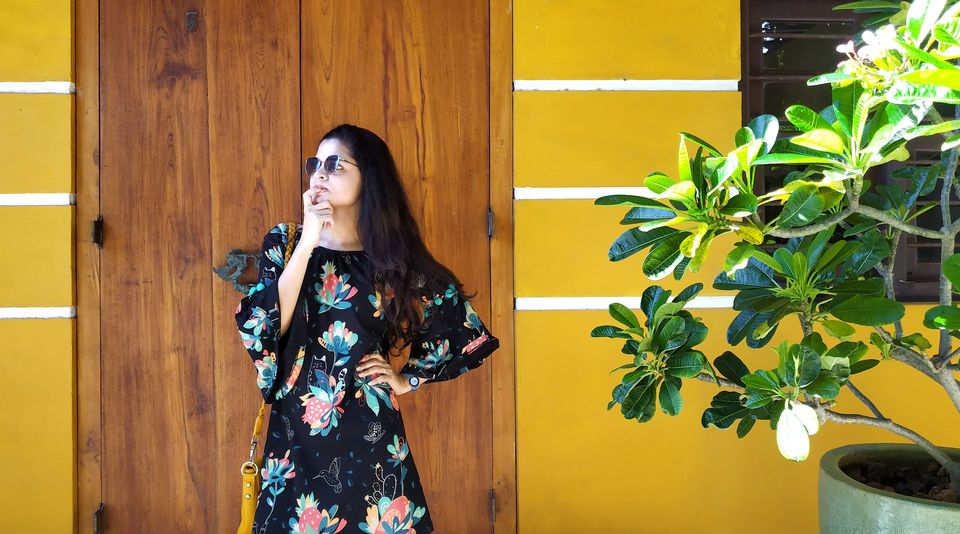 I happened to visit this beautiful French town of India, Pondicherry during the last weekend. To my surprise this place left behind, many reasons to reminisce.
I am a kind of a person, who loves making best use of the long weekends exploring new cafes or a beach or a just another town close-by to my city. Lucky enough I could do all of it during my stay here.
Being from Goa I usually compare whatever I come across with Goa.
Be it food, houses, roads, weather, beaches etc. Pondicherry in some ways will remind you of Goa.
We did a lot of research before going to this place, as we usually do, thanks to my husband, he handles that :D
Based on my experience, I would like to name my blog as a go-to-guide for: How to reach Pondy, Places to see, Cafes to hop, Stay, Food & Shopping.
You could take a flight to Pondy via Bengaluru or Hyderabad, as those are the only airports it is connected to. This is the option which we chose to reach here, in order to save on travel time.
Other option being driving right to Pondy from your location.
Also you could first fly to Chennai and then take a cab or bus from Chennai to Pondy.
Places to see:
1. White town houses: These beautiful houses will make you go awe as you walk past them, I preferred walking as I could go about posing against every wonderful wall.
Very pleasing French architecture and clean roads. If you are a photo junkie then you are in heaven. The colorful walls, bougainvilleas pouring out of the compound walls just makes this place so worthwhile. Apt for shoots like modelling and pre-weddings. Basically its a poser's delight. The best part is that, they maintain them so well.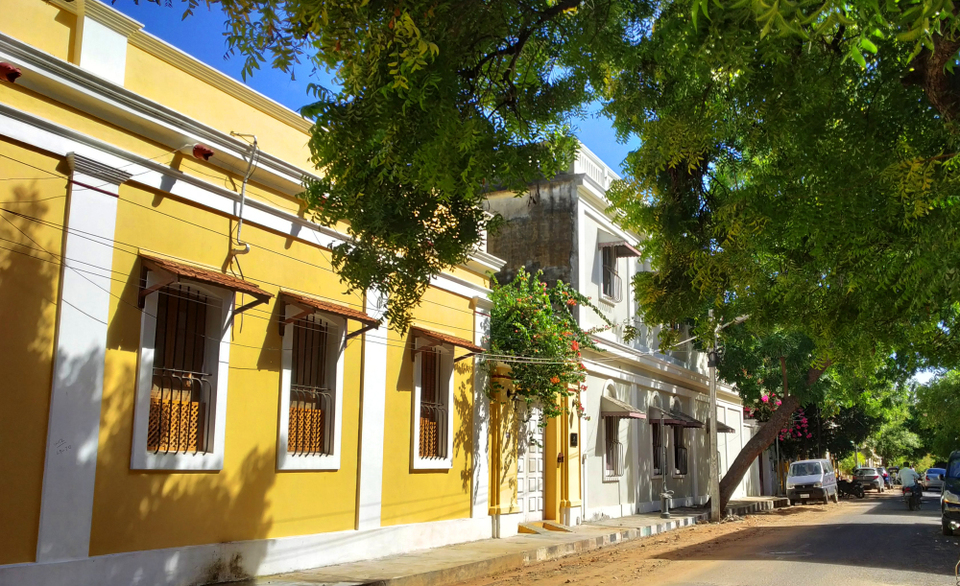 2. Promenade/Rock beach: The sunrise beach as we called it, this is the same place where you will find the Gandhi statue, the Marina, the Pondy wall art, and few cafes to hop on.
Please make sure you visit it during sunrise, the rest of the time its super busy, crowded and sunny. I really prefer scenic pictures without the humans. We visited it both during the dusk and dawn. The former was not a preferred scene to witness.

3. Aurobindo Ashram: The ashram surrounds a tree shaded courtyard, at the center of which lies the flower covered samadhi. This quiet marble shrine holds, in two separate chambers the physical remains of Sri Aurobindo and the Mother. Once you enter in here, it is expected to not speak or use your phone. If you are a reader you may grab some books of spiritual genre.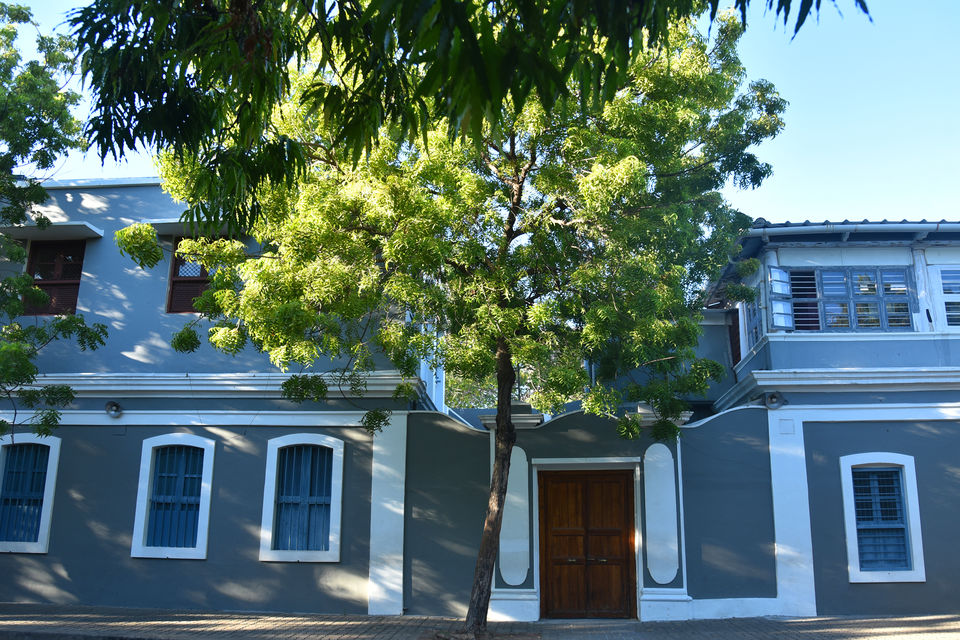 4. Varadharaja Perumal Temple: It is a Vishnu temple, located in the heritage region of the city. The temple is built in Dravidian architecture and is similar to southern Indian temples. It has a vivid facade and draws a lot of local crowd everyday.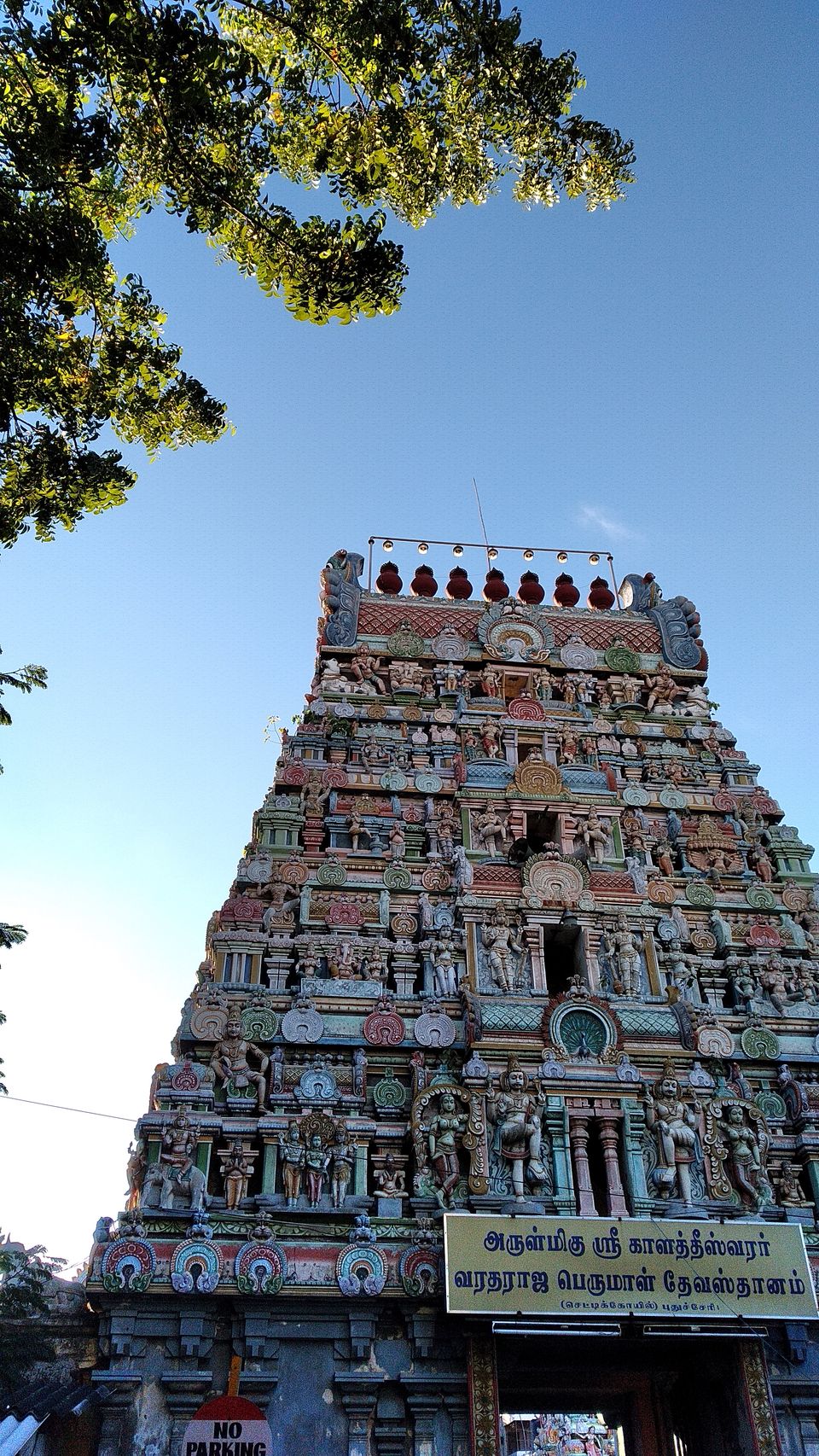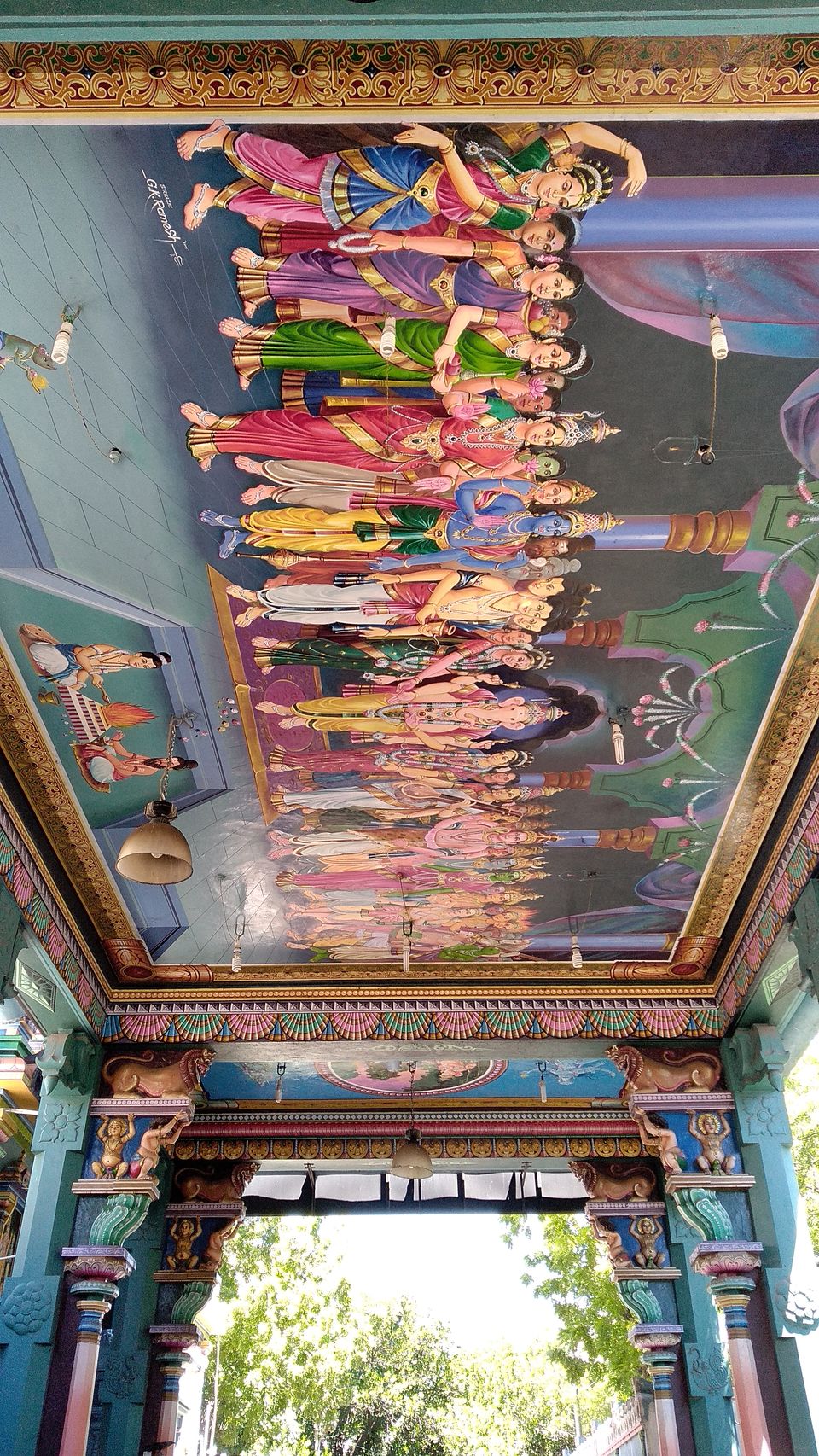 5. Auroville city: Very secluded, quiet, and scarcely populated place. Previously a desertish area now thick and green, around 15 kms away from white town where we stayed before leaving for Auroville. You can take a cab to Auroville city and reach the visitors centre before going to the Matri Mandir view point. This place does not come under the influence of Government of India, though they take benefit of all the fundings provided by the Indian Government.

You need to be careful if you happen to stay and roam about during the night in this area, as you wont find any Police or govt. security to feel safe.
6. Matri Mandir: This golden globe like structure is located in the Auroville city. The meditation center, as they call it, made of gold, looks undeniably spectacular. At this unmissable place to be, we chose to visit not just the viewpoint but the meditation center entirely in and out. Alas, we weren't successful. The person we spoke to before we reached auroville visitor's center said we need to book a slot well in advance prior to the visit like 1 to 4 days minimum. As we visited during the busy weekend it was impossible to get to the inside of the Matri mandir the very next day even though we stayed in the guest house for a night. We came to know about the process and that they prefer people who stay a minimum of 2 nights in the guesthouses located around Matri Mandir. Hence, we had to be happy gazing it from the viewpoint itself.
7. Our Lady of Angels Church, Puducherry (Notre Dame): It is the fourth oldest church in Pondicherry. The original structure was built in Greco Roman architecture. It is the only church that offers mass in three languages namely French, Tamil and English.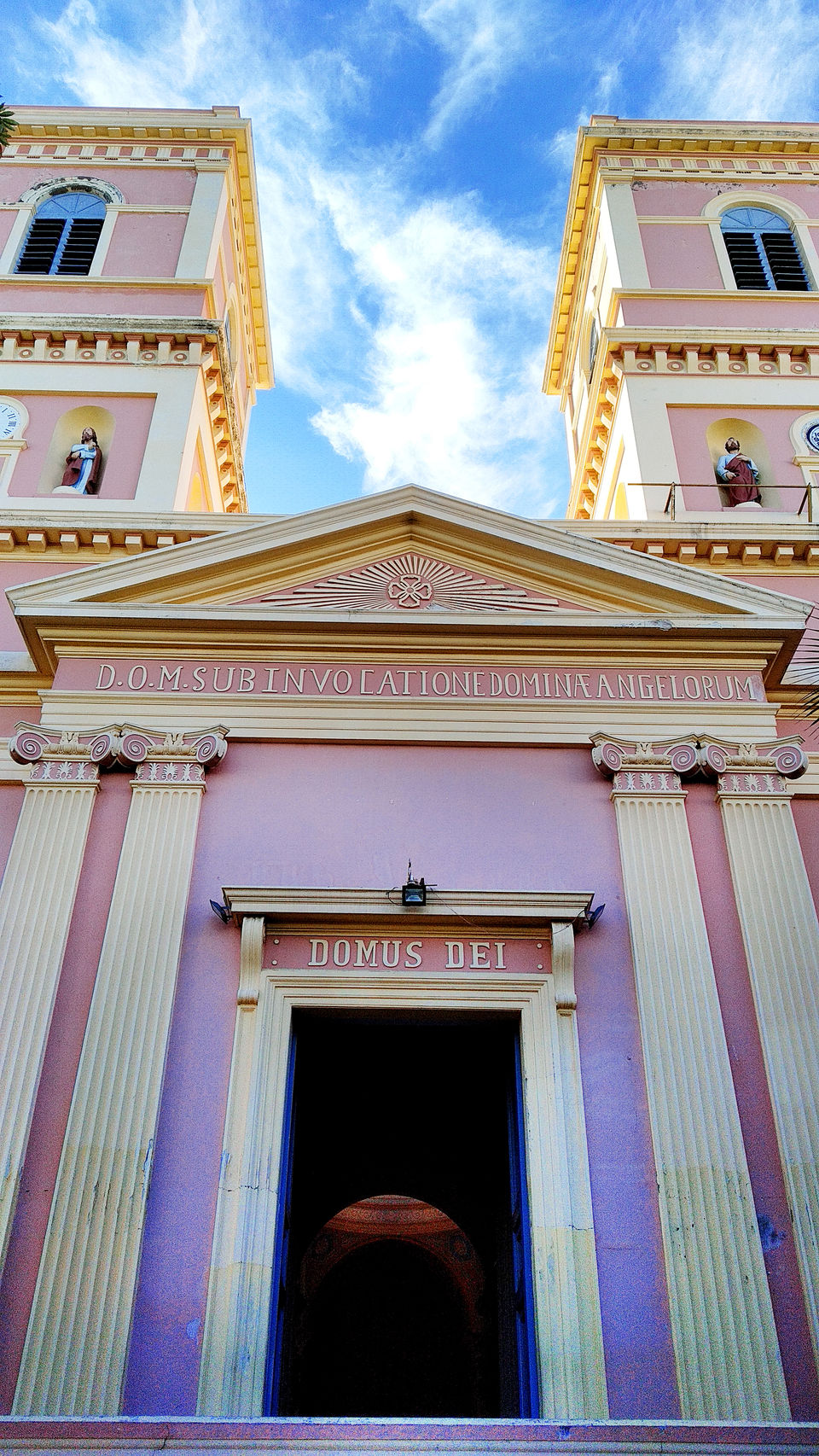 The Cafés we hopped:
1. Coromandel Cafe: Magnificent ambiance, apt interiors, very quiet and sophisticated cafe. With an elegant entrance, this place takes you to another world the moment you step in. Very courteous staff, dim lighting and tasty french food. You might feel its overpriced but I guess that's how it is when you have to maintain such a space.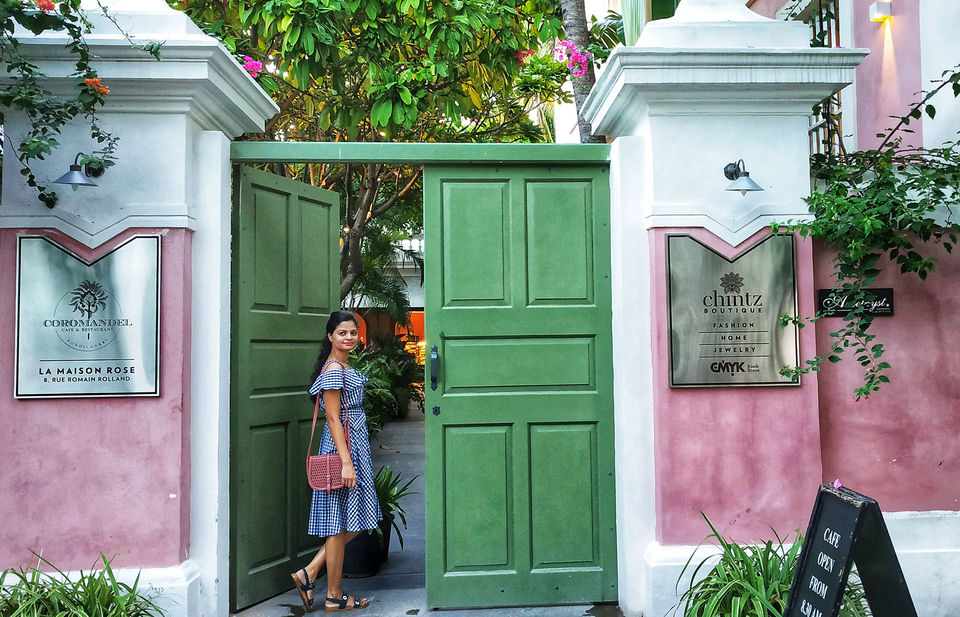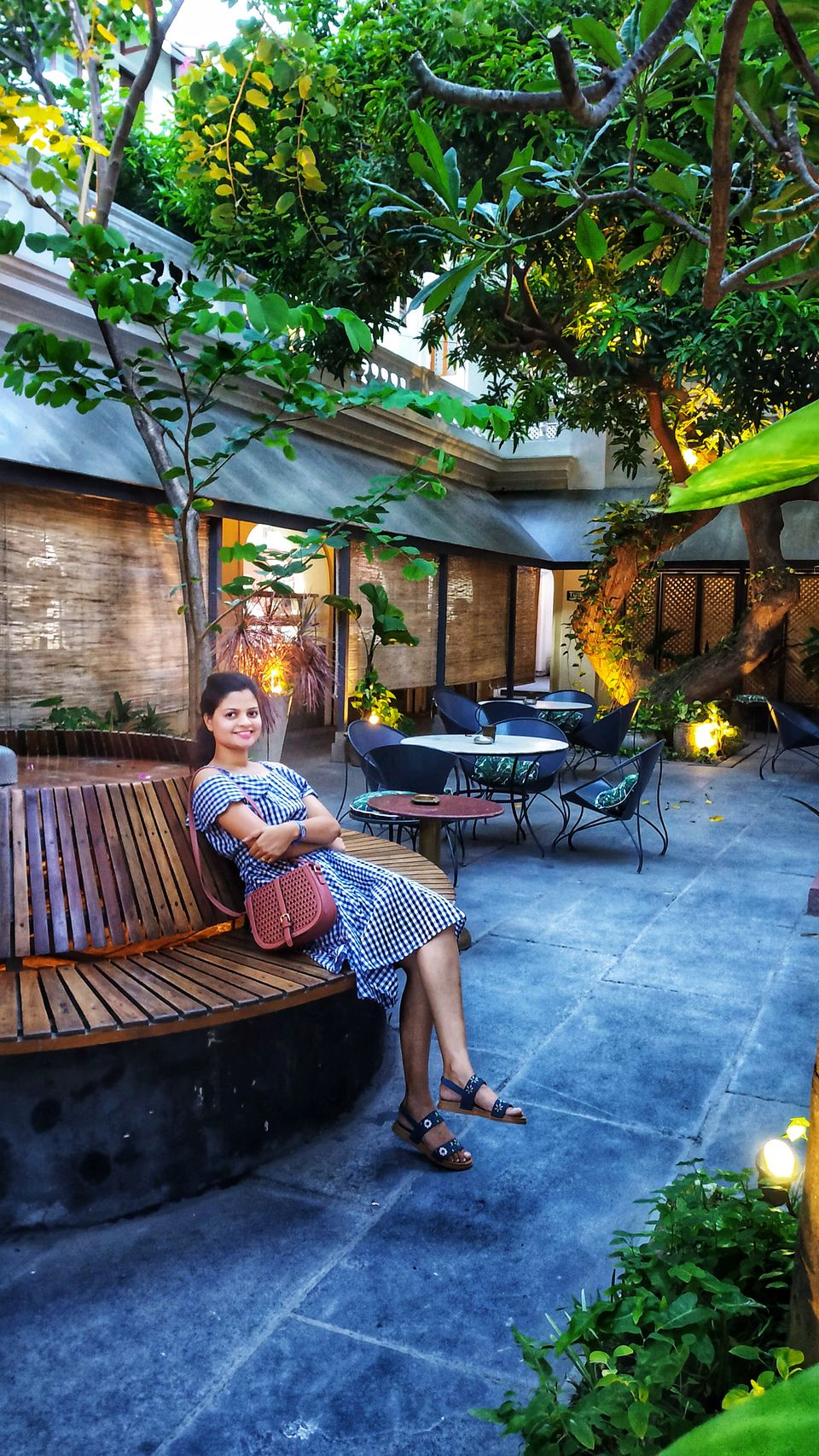 2. Artika Cafe: This cafe was right opposite to the place we stayed, wasn't on our list, but we tried it nevertheless. I found it pocket friendly, easy going and rustic. Had more of non-Indian tourists. It was a mix of gallery cum cafe, and had few paintings hanged which were on sale too.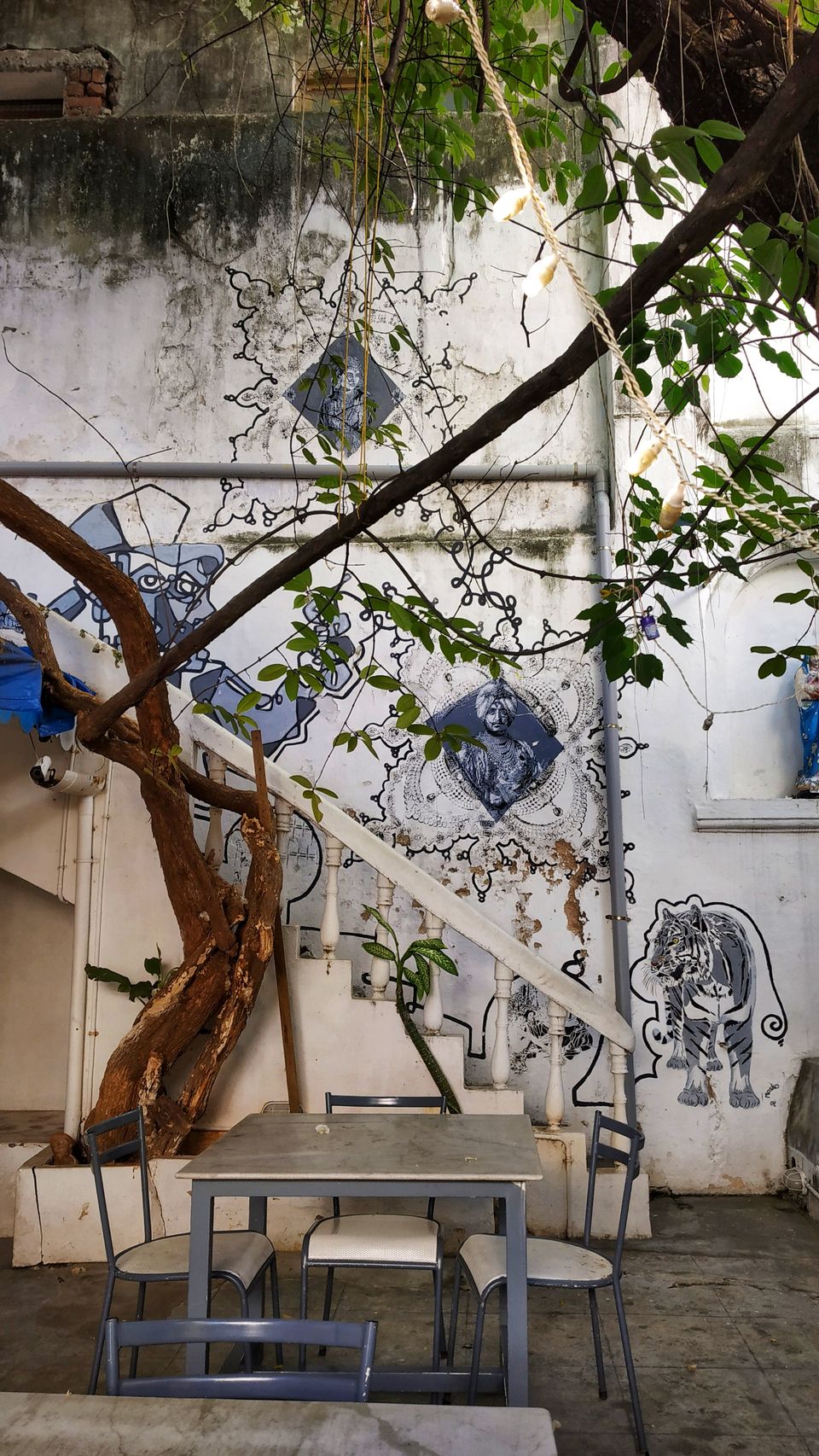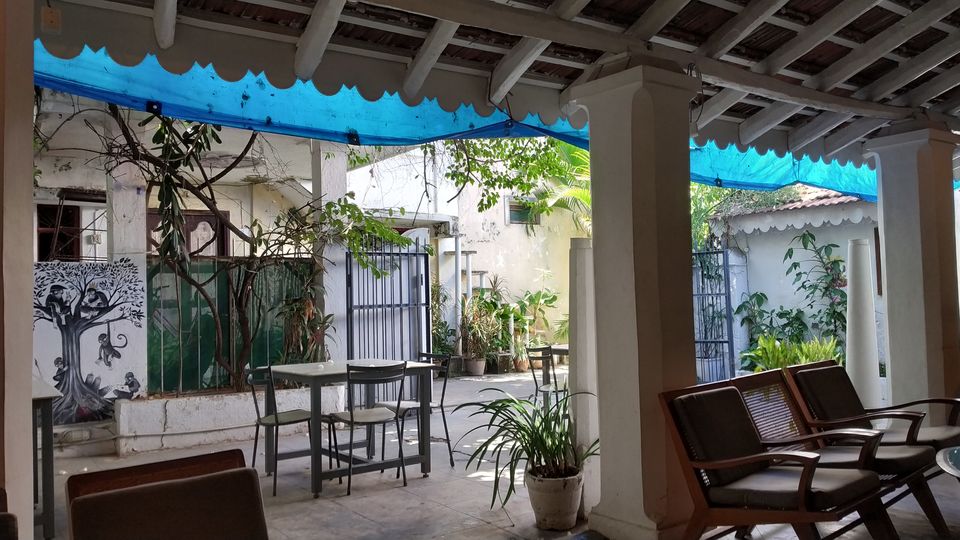 3. Baker Street: The one from Goa is a hit, so I didn't want to miss out on this café. Quite crowded, as you will have to look for table to sit, as most will be occupied during peak hours. We tried the french dessert Macaroons here, and some appetizers. They have a lot of options in sweeter stuff, and beverages. If you are a spice lover you will be left with few common options like Pizzas and rolls. Worth a try.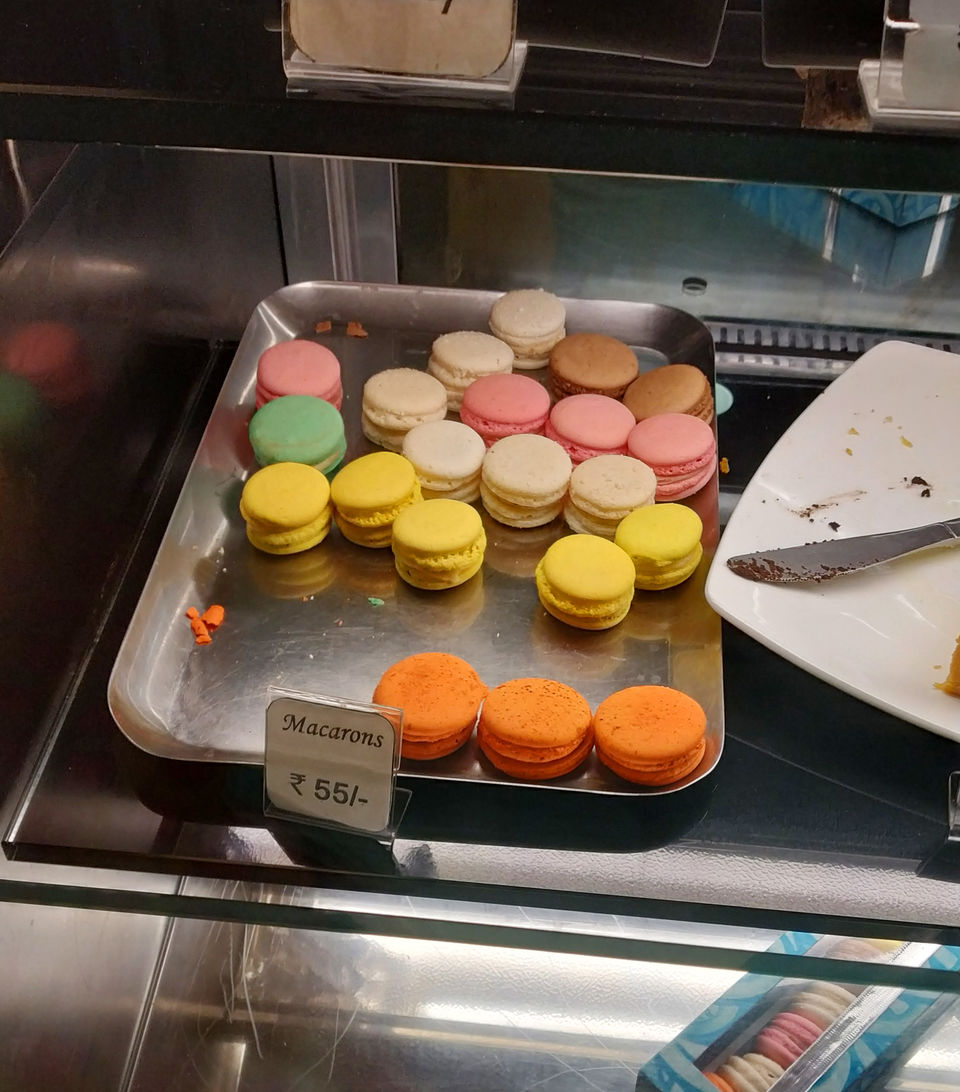 4. PY Café: This cafe was "All hearts". Right from the entry door, to the stairs we climbed to the place we sat and any corner of it, was creative. My fav from the lot. Its been designed with a lot of love for detailing. An Instagrammer like me would never want to stop clicking pictures. They had these cute and catchy phrases for everything. Menu and prices were all cool. Give it a try when you are in Pondy.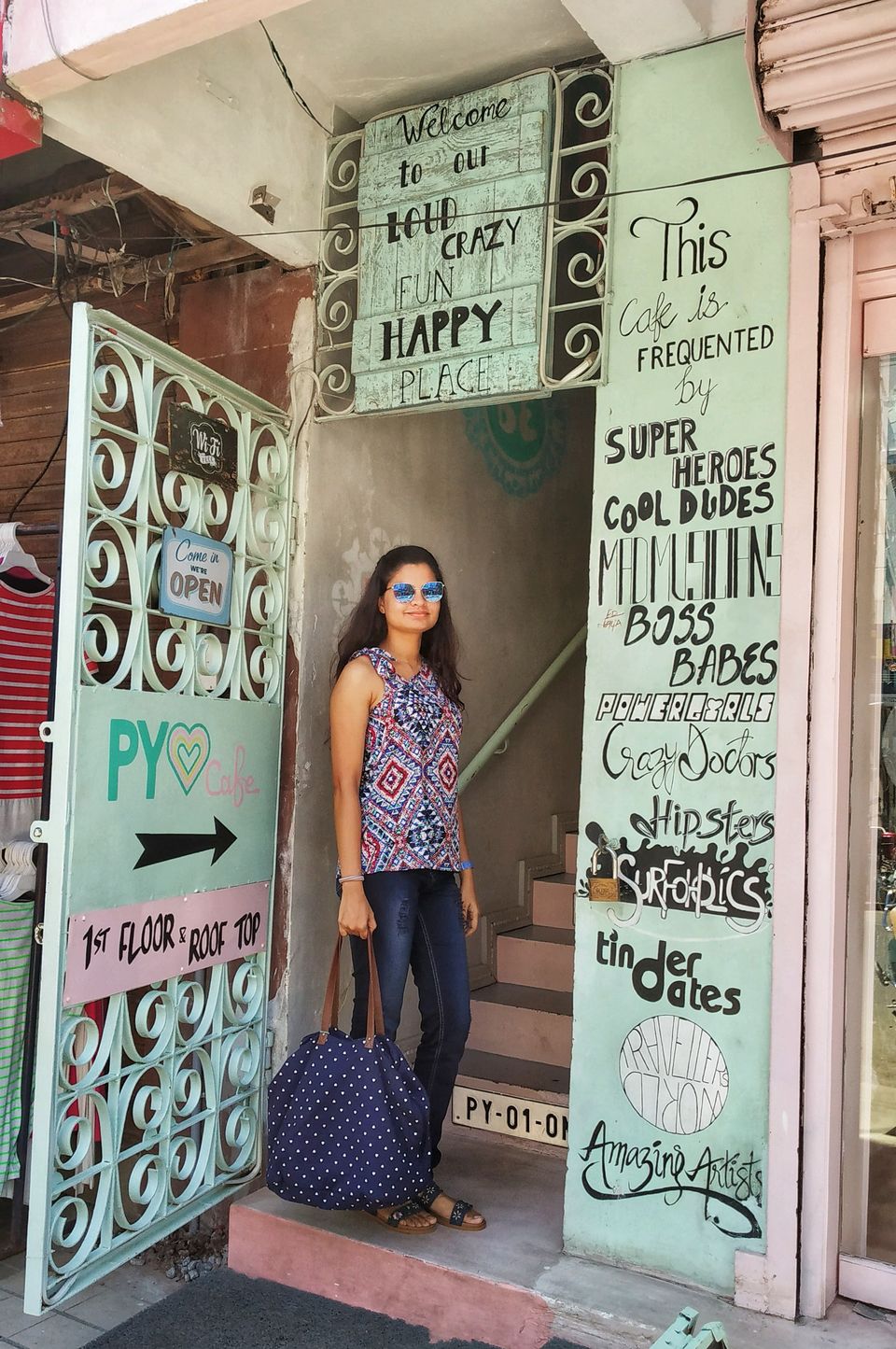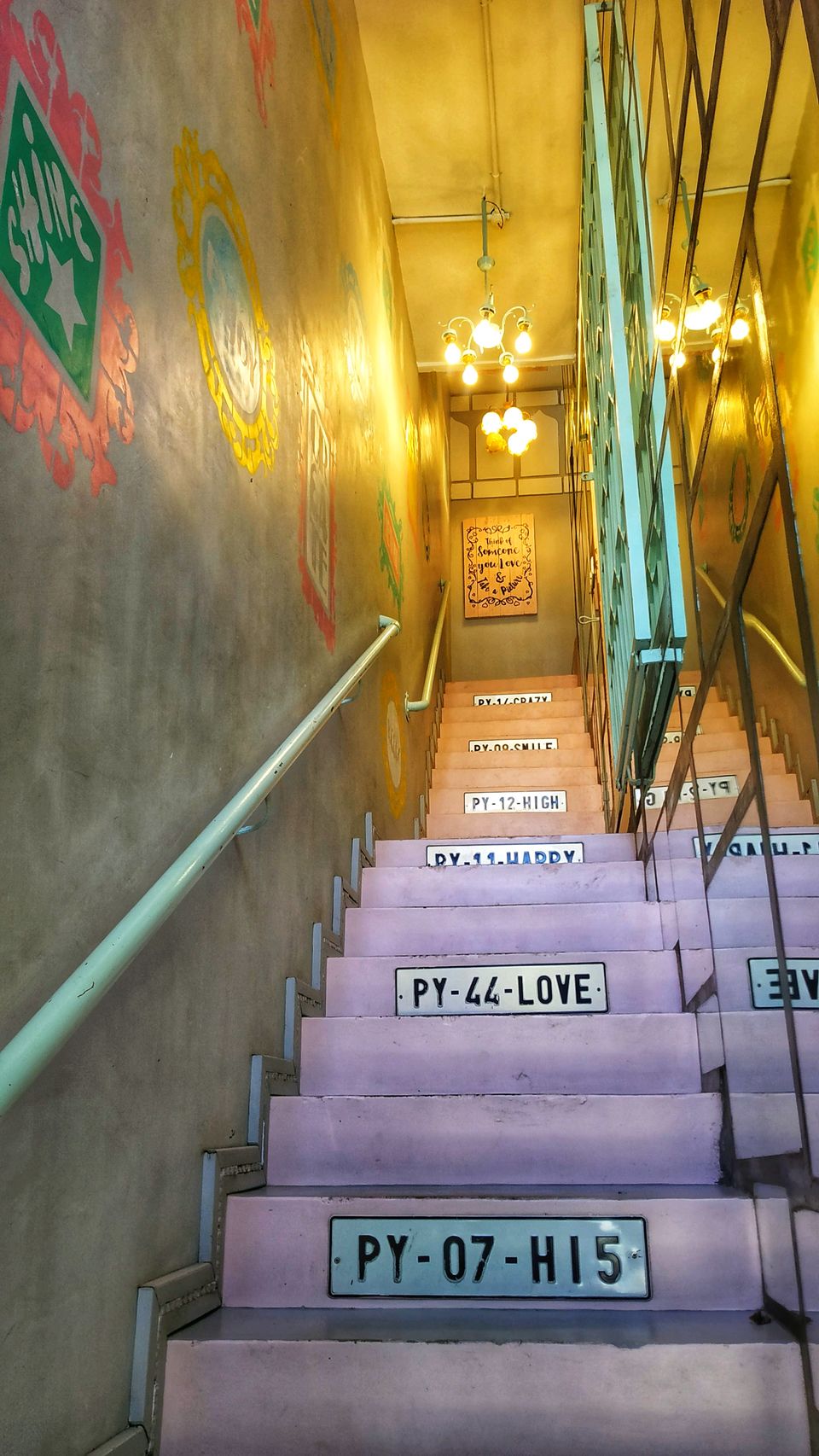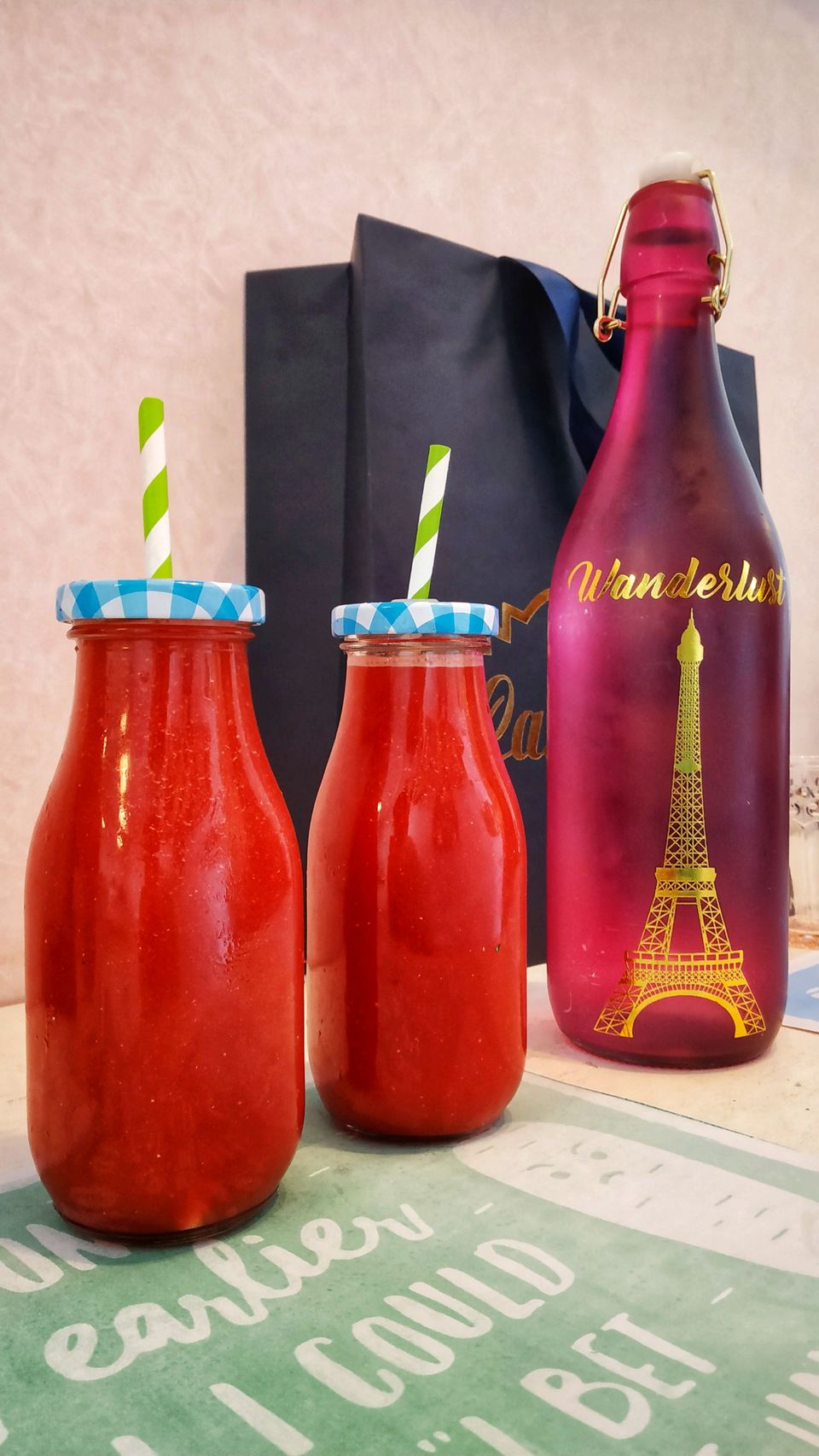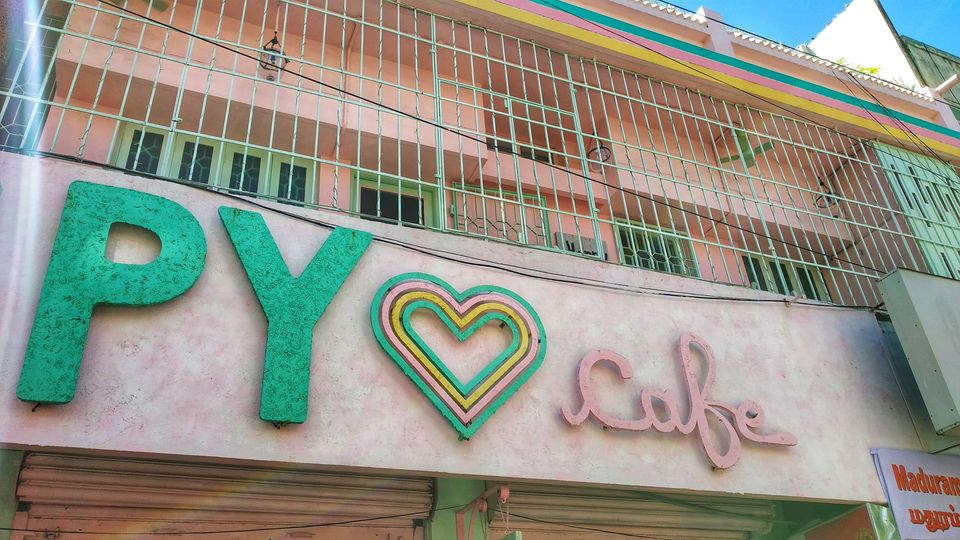 5. La Terrace: This cafe is located in Auroville and we walked to this one as we didn't hire any bicycles, because i couldn't ride one :D Lovely ambiance with okayish food, great coffee and good staff. If you are going to this one, you need an Aurocard as cash is not accepted, which you get only if you are staying in Auroville for more than 2 days. We were lucky to manage without it, as one guy was kind enough and we borrowed his card for a while.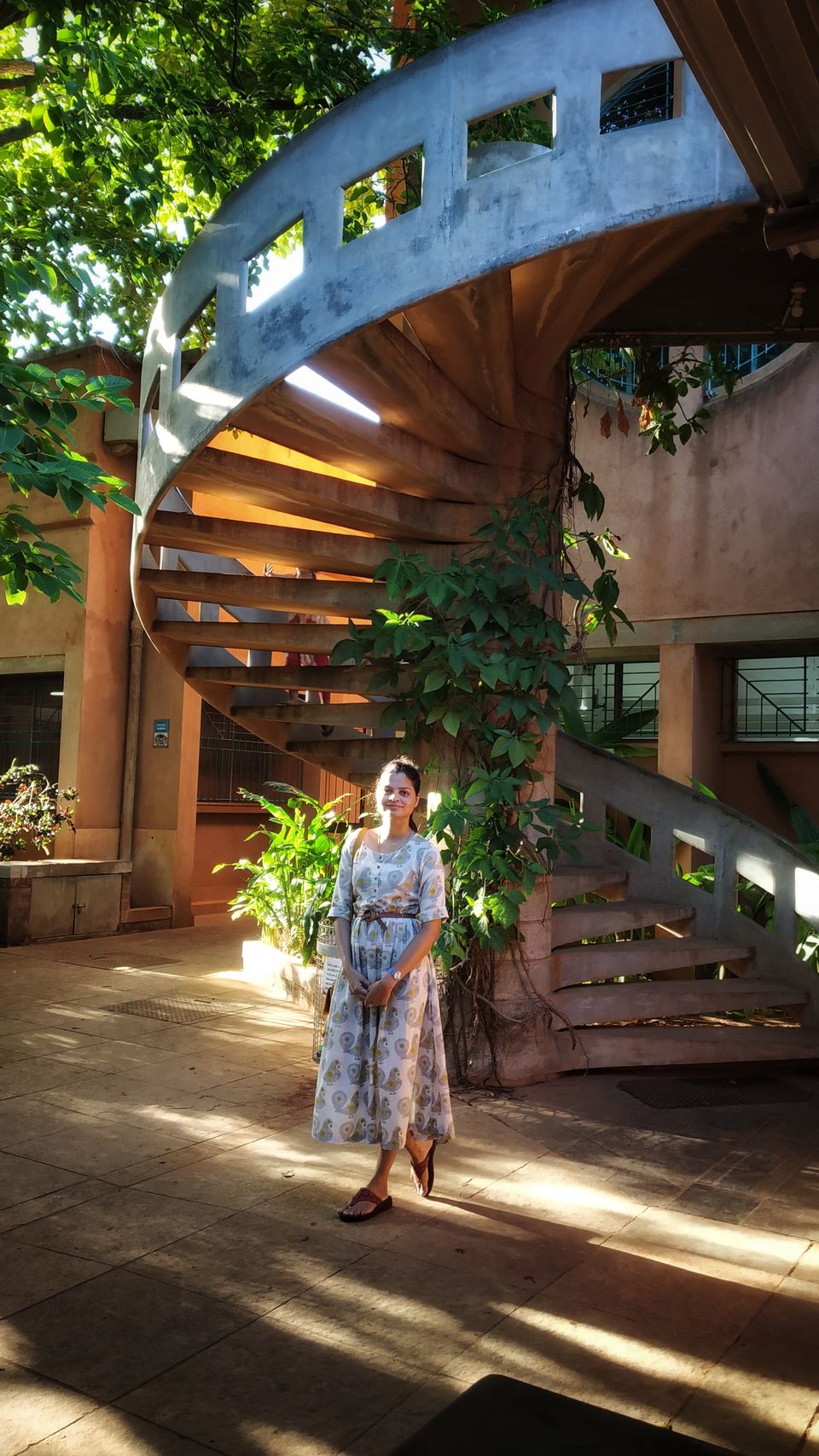 6. Dreamer's Cafe: You have not too many options when you are at the visitors center in Auroville. This place is crowded with few options and you have to choose between those as you are hungry by the time you end up here.
PLACES WE STAYED:
1. The Richmond, White Town : Great service and staff, the most accessible place you can stay at. I recommend this cute hotel.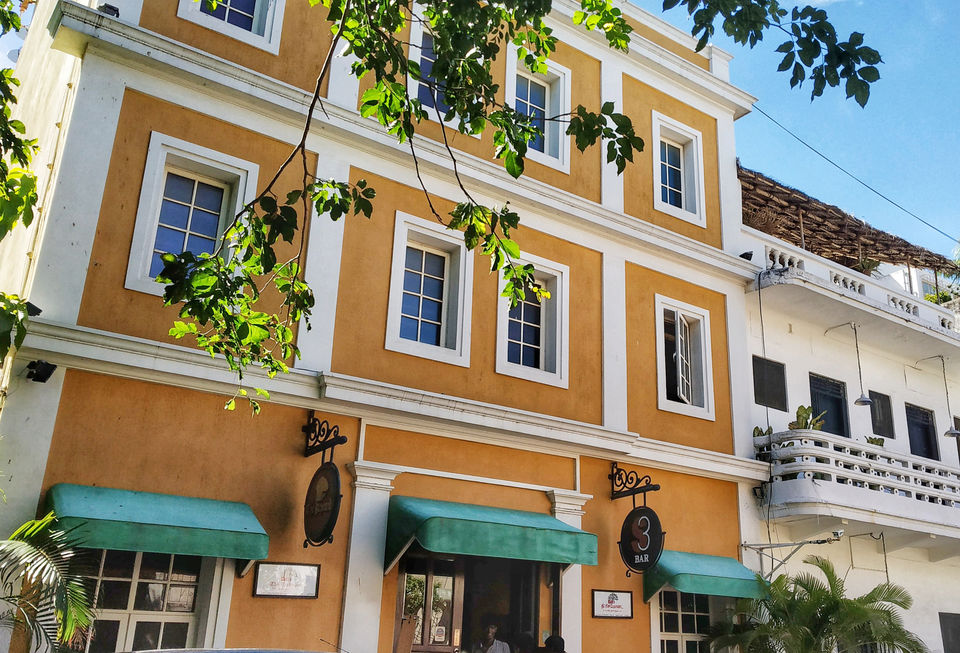 2. Atithi guest house, Auroville: Green and rustic guesthouse surrounded by forest, 10mins walking from the Matri Mandir. Do not expect a lot with respect to food during your stay.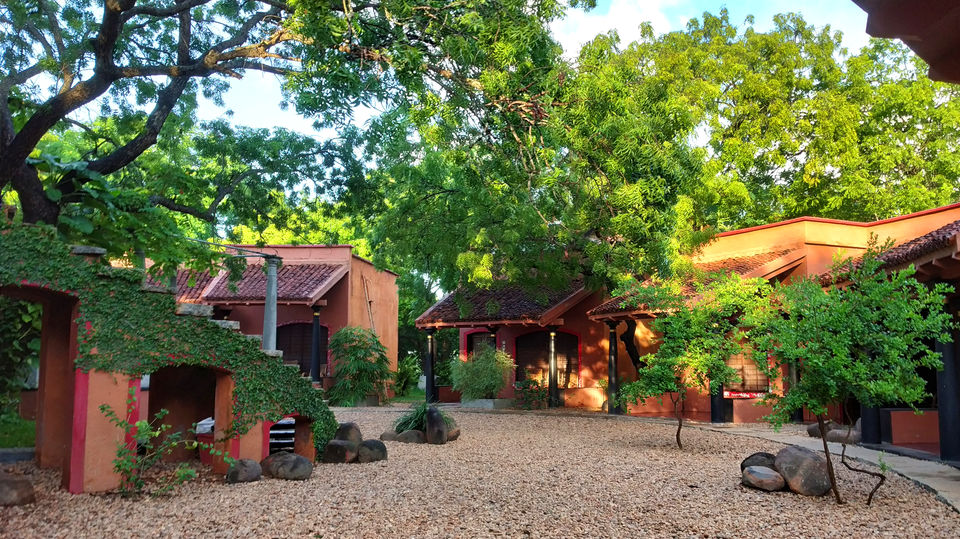 Also do checkout these other options, which are really pretty to stay at: Villa Shanti, Krish Villa & La Villa. These are slightly on the higher side with respect to luxury.
PLACES TO EAT:
1. Kamatchi Biryani: A must try, yummy food, crowded place but worth while.
2. Adyar Ananda Bhavan: Go here for south Indian vegetarian food, crowded but pocket friendly.
3. Madame Shanthe: We happened to go here for the roof top dinner, but I recommend not to try this place.
4. Hotel Richmond: Great food and totally worth it.
5. Indian kinda sweets: Adyar Ananda Bhavan
October to February: most recommended, as these are the winter months.
PLACES TO SHOP FROM:
1. French kinda confectionaries: Baker Street and Casa Blanca
2. Souviniers: Kalki Store in Auroville
3. Clothes: Mira Boutique in Auroville
4. Books: Visitor's centre Auroville.
How to roam around the city:
Take a rick / Rent a Bike / Just walk around (feasible if you stay in WhiteTown as all the main spots are very closeby)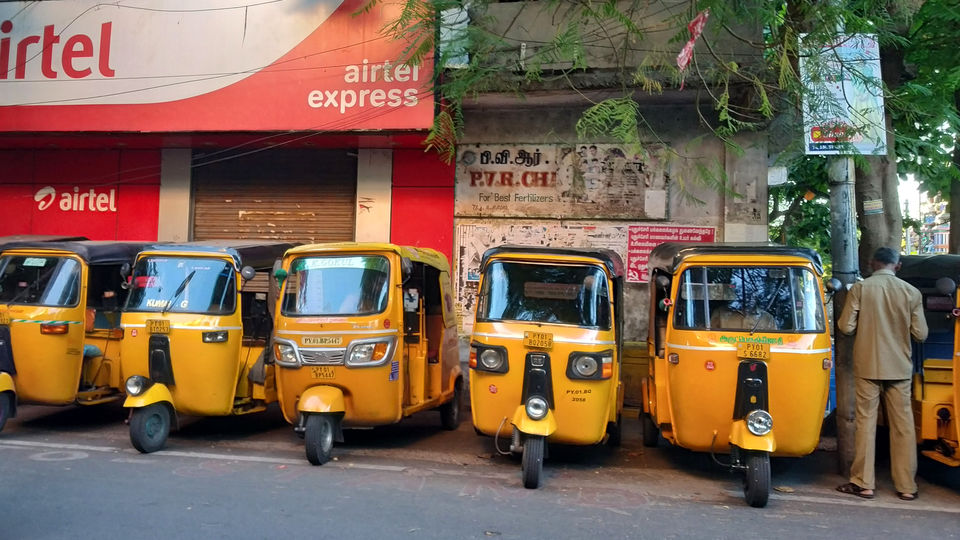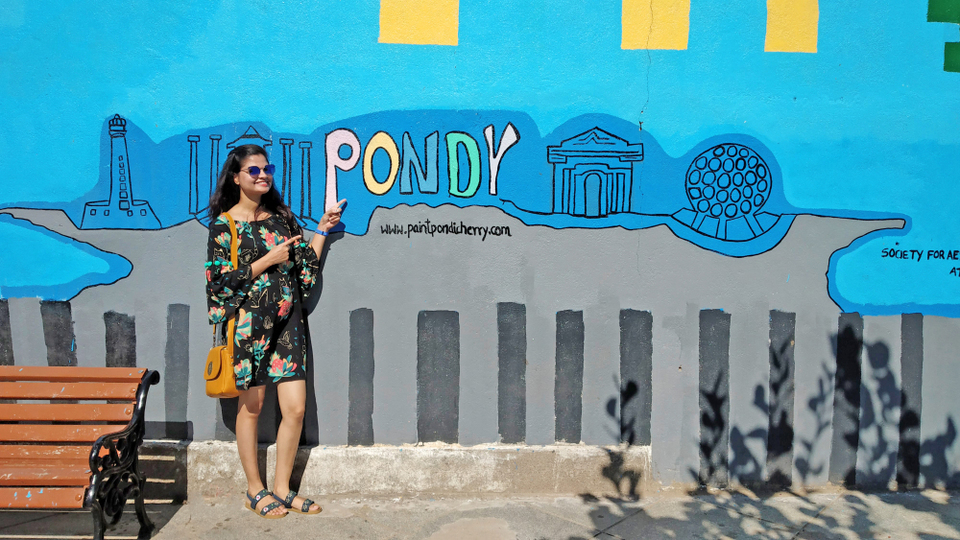 If you are still reading, I thank you for your time. Please leave your valuable suggestions below and share the blog with your friends if you found it useful.
If you enjoyed reading this one, you may as well like my other blogs..
I write all my travel blogs here: https://thatgoanblogger.in/

Don't forget to share the link with your lovely friends and plan a trip to Pondicherry.