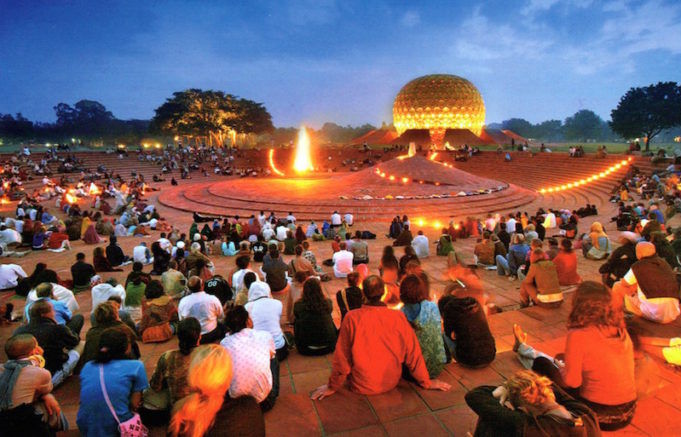 Auroville is a township near Pondicherry, for a population of upto 50,000 people from around the world. It aims to be a universal town where men and women of all countries are able to live peacefully in harmony, above all creeds, all politics and nationalities. For those looking to connect with their inner soul, this is a pilgrimage.
Auroville was founded by a french lady, Mirra Alfassa, popularly know as 'The Mother'. She intended to create a town that symbolises human unity. With backing from UNESCO and the Indian Govt., the town was inaugurated on 28th February 1968, when 5000 people gathered near a banyan tree, right in the center of the city. The city is in the form of a circle of radius 1.5 km, with designated areas fro industries, peace, greenery etc.
Due to time constraints, I could only take a day tour of the town. Big mistake. The place deserves living here for at least a week. There are people, especially foreigners from over 43 countries who have been living here for over 30 - 40 years now. If there is one thing I would want to visit again in South India, it's Auroville.
I booked an appointment at the Matri Mandir in Auroville. It is a large dome shaped structure, where a mechanism is designed such that during daytime, only a single ray of sunlight enters the spherical dome.

Once you're at the topmost chamber of the dome, you're not allowed to talk or cough, or laugh or make any sound over 0 decibels. The floor is covered with a thick carpet, so even your footsteps don't make a sound. All luggage and gadgets already need to be dropped off outside. This moment is about you, and only you. No interference.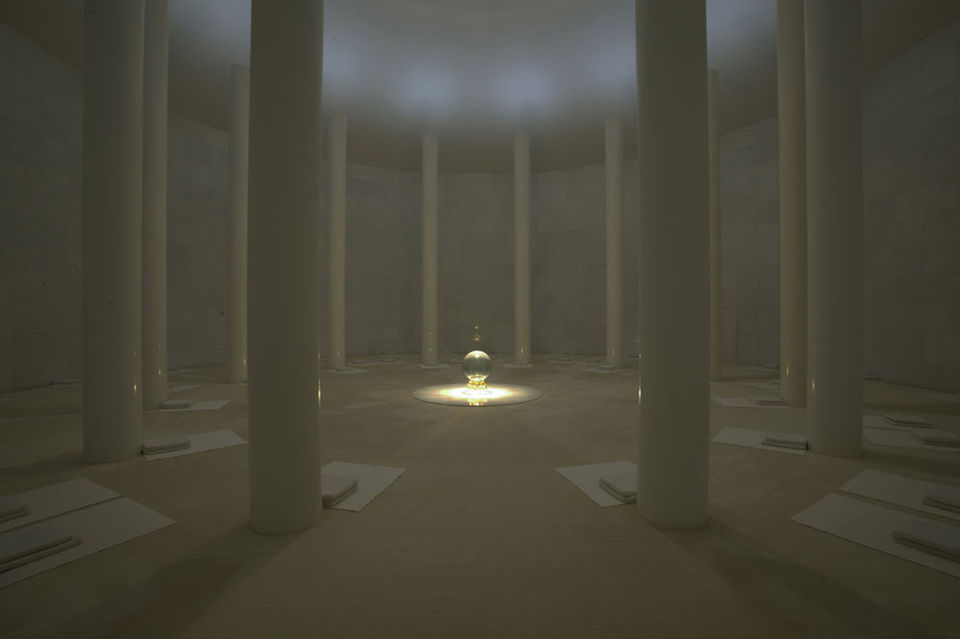 That deafening silence coupled with the perfect amount of light from a single ray of light can transcend you to another world through meditation.
Too bad they only let you stay for 15 minutes. You're kept begging for more of the serenity.
How to get there: Auroville is about 10 km from Pondicherry, where the nearest airport is also located. You'll need a private vehicle to get to Auroville. Buses don't go all the way till Auroville. Even inside, it's a long way to the main information center. I, myself took lifts to get there. Two wheelers and cars can also be hired from Pondicherry, or even Auroville.
Important information: For entry to Matri Mandir, you'll need to physically get to the information center a day before and book your tour. A standard procedure of background checks etc is followed. The booking closes at 11 am. Do check their website www.auroville.org for more information.
Where to Stay: There are cottages in Auroville for staying. Hotels are also available in the nearby city of Pondicherry, if you want some activity nearby.
What to Do: You can take a day tour of Matri Mandir, volunteer at various places like Buddha garden or enjoy local cultural events that take place from time to time. A visit to Pondicherry is also recommended.