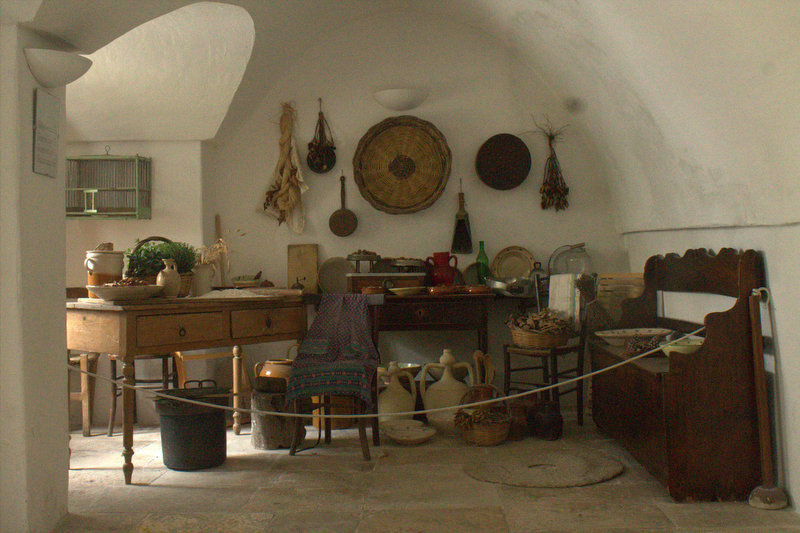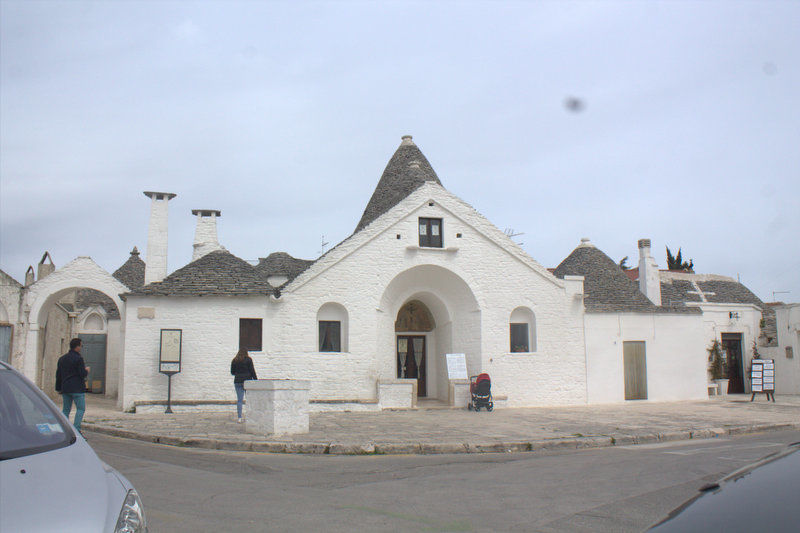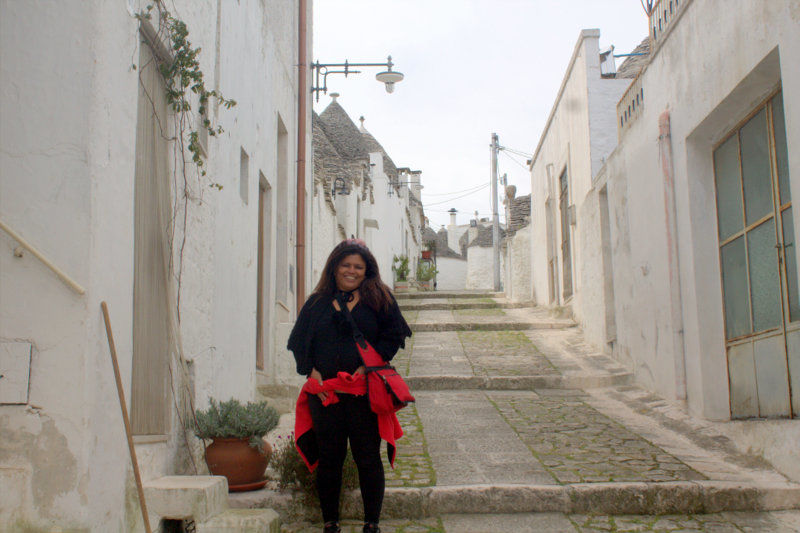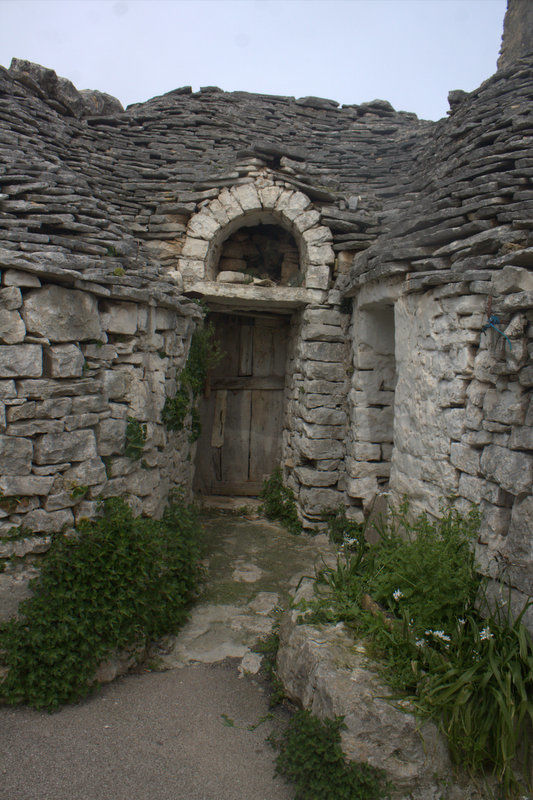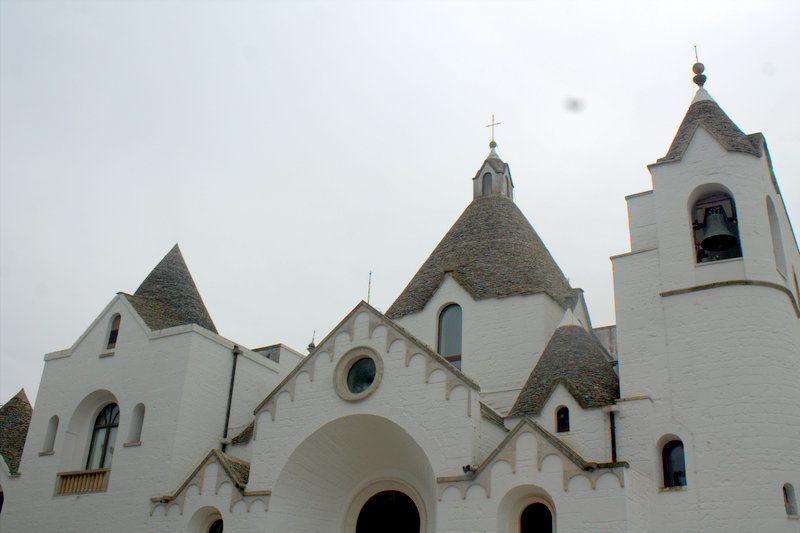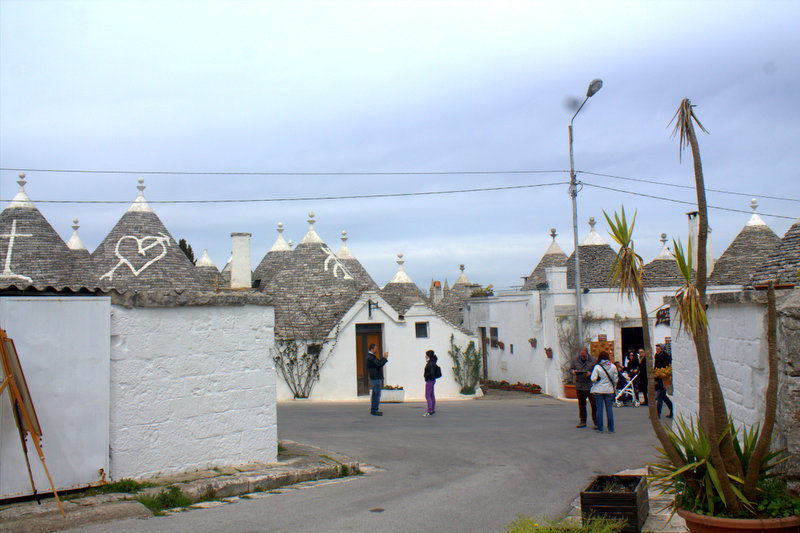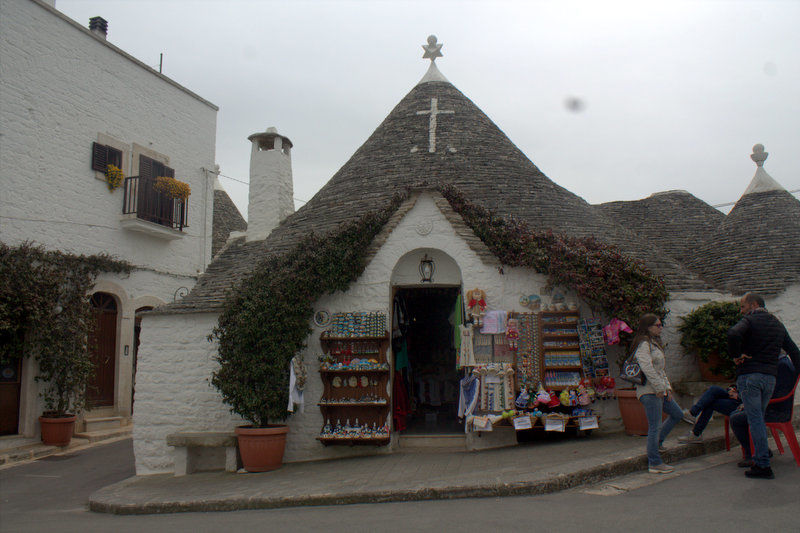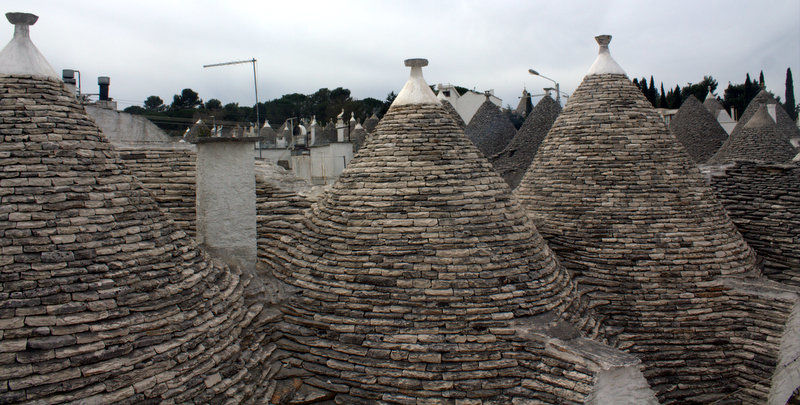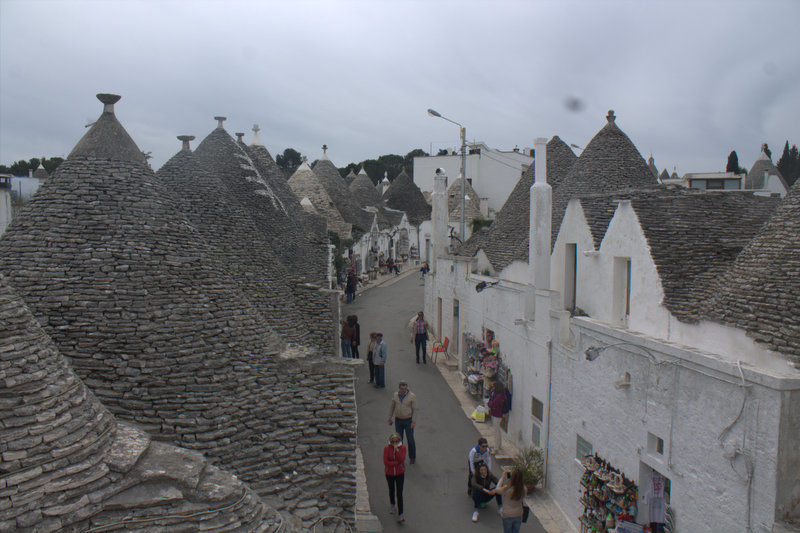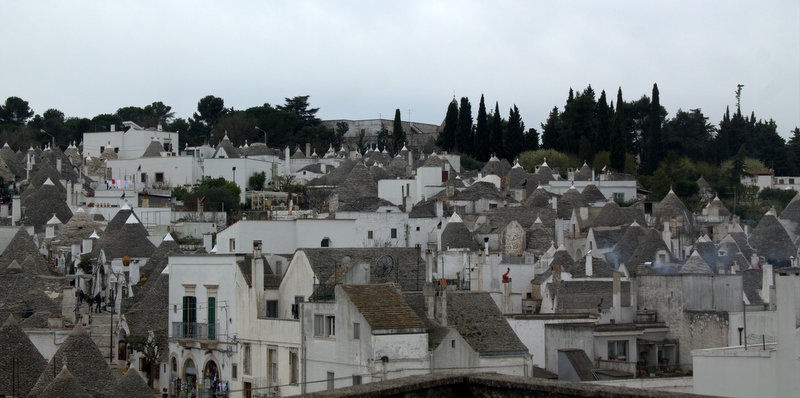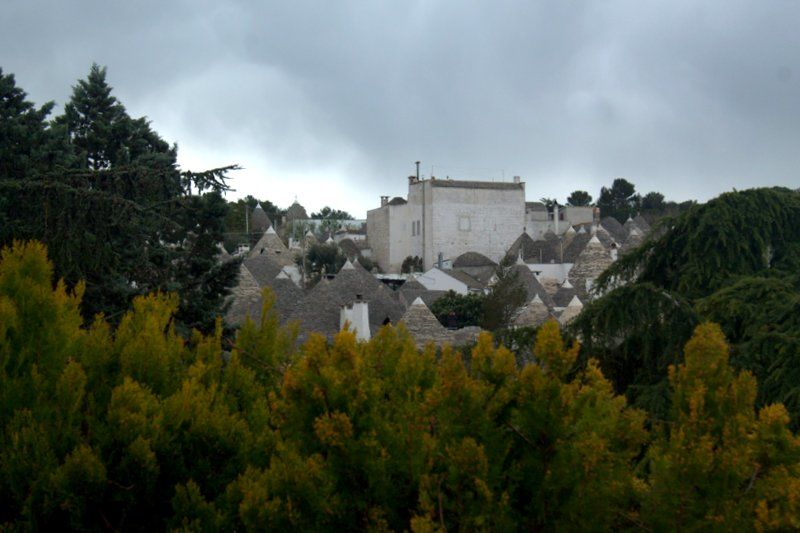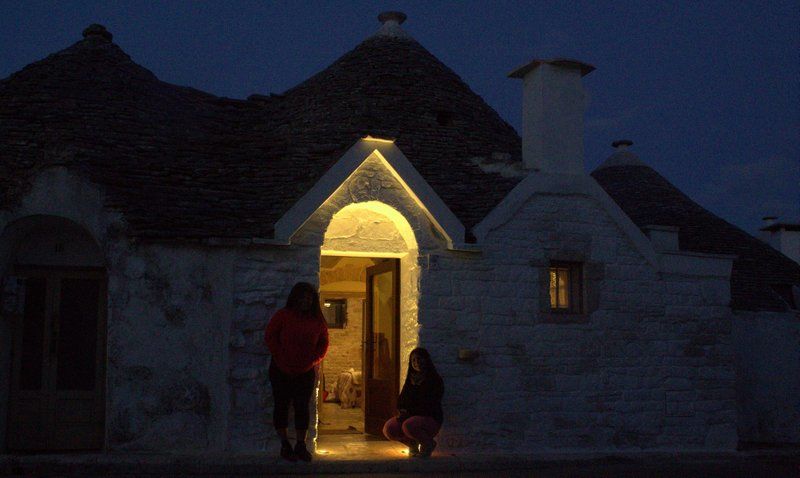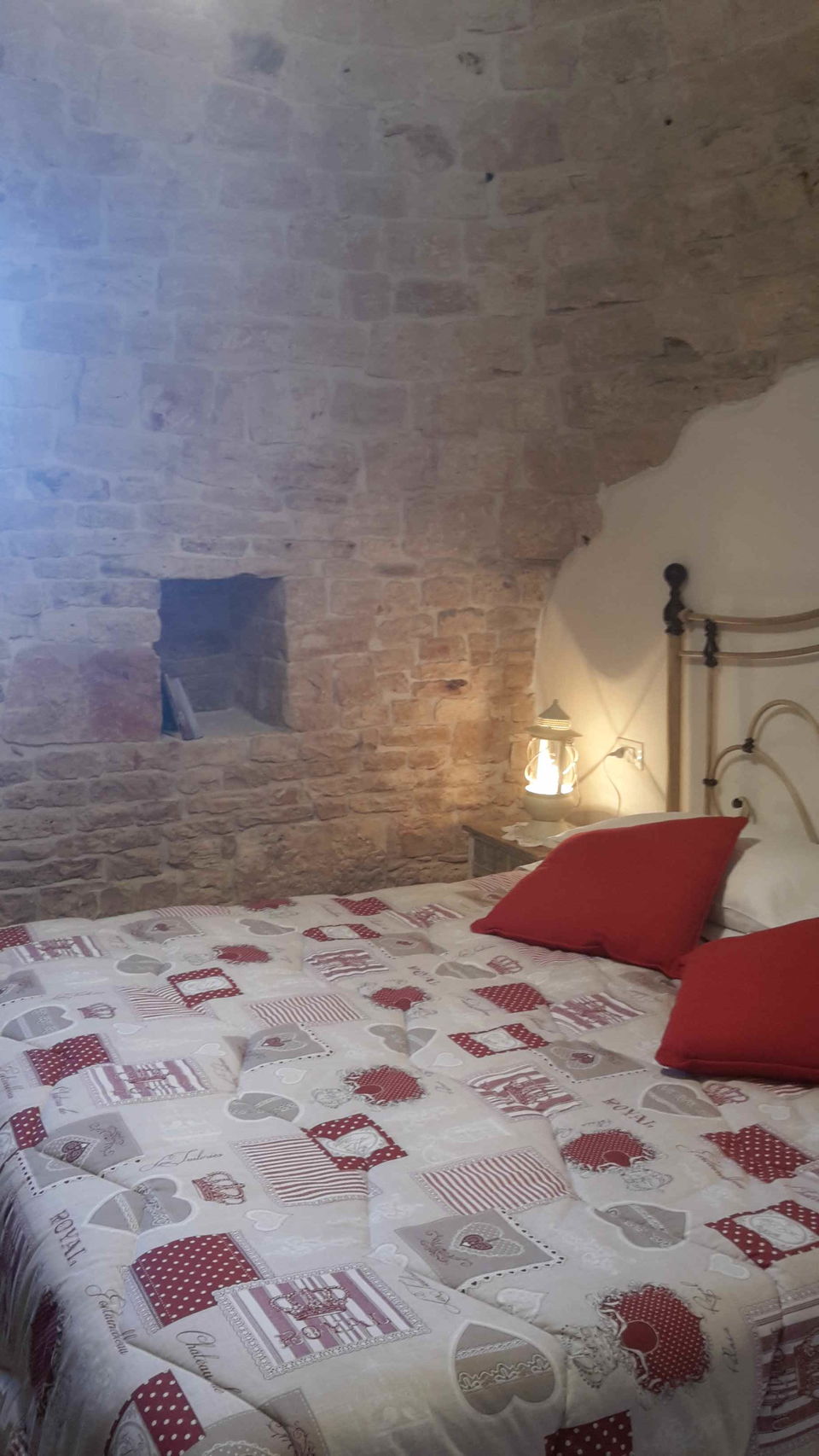 Its been quite a journey from my last blog in Naples to Now.  From Naples I took a train to Bari in Puglia region, a long scenic train journey 15 Euros.  From Bari, took another train for 12 euros to a dream place called Alberobello. It was a long, cold and windy ride.  
Trulli holiday home was 5 minute was from the station and they took me my authentic Trulli home in the middle of the old Trulli district of Alberobello.  Alberobello is town filled with houses made of limestone and rock conical roofs.  White and grey.  The whole town is filled with these structures and it is a delight to just watch them from anywhere around the town.  Trulli homes were built such as these were the only raw materials available in that region.  People make the most of what they have and somewhere down the road, centuries later,  it becomes a UNESCO heritage site for its authenticity, Charm and rich culture.  Alberobello is the most preserved village in Europe.  Walking through the cobbled streets of Alberobello, you feel like you are walking in historical period of 1100 BC.  Tiny houses with conical roofs, with graffitis and astrological signs painted on the roof, with bougainvilleas adding colour to this spectacular town.  
Tourism is the main business now,  but in truly Trulli traditional style, the women still knit the most amazing woolen clothes.  Handwoven linen with Trulli home designs is one of the biggest export of this region, as well as orechiette a special and delicious pasta that is home to this town.  Up hill into the centre of the town, the streets are lined with shops selling the best wines, Orechiette, linen and souvenirs and then you end up in one of the most beautiful Trulli church in the village.  A spectacle, I sat in front of it, unable to move away from the stunning beauty that was in front of me.  
For many many years it was a dream to be in Alberobello.  So finally this year the dream was realised on my bday.  And it felt so fitting to celebrate life, in a place as wonderfully charming and historical as this.