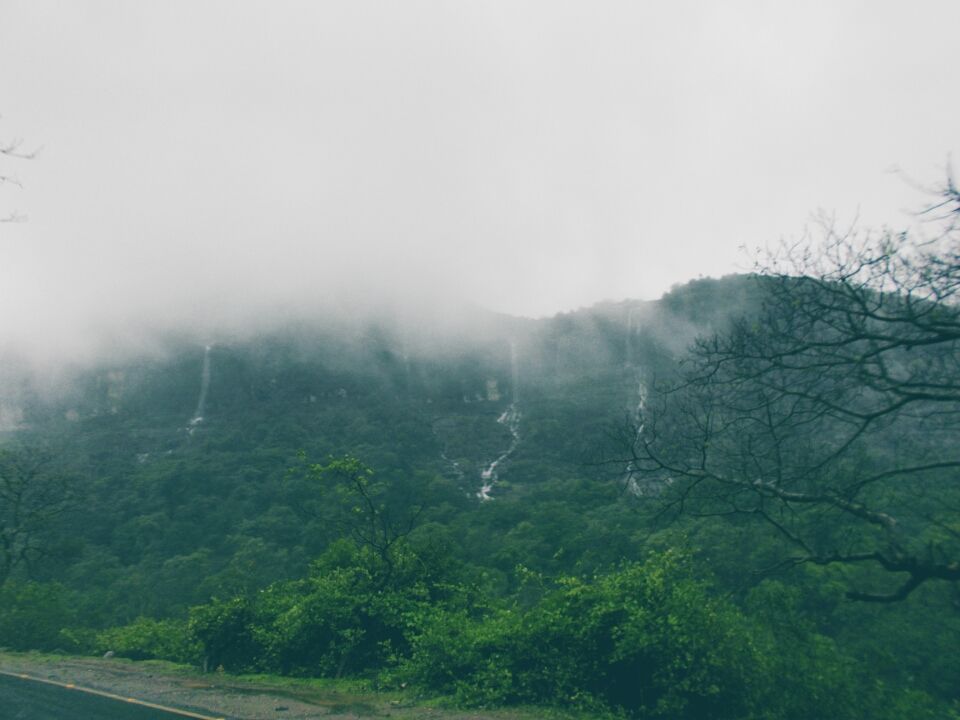 Heard somewhere on #Tripoto itself: "The real voyage of discovery consists not in new landscapes, but in new eyes". Indeed! This time, my eyes where longing for the monsoon bushes. I always wondered what the actual Maharashtra had to offer in the season. So, one fine morning, we spontaneously decided for Malshej, to be rolling from Pune. It's at a distance of around 115-120 kilometers. A road trip was in order.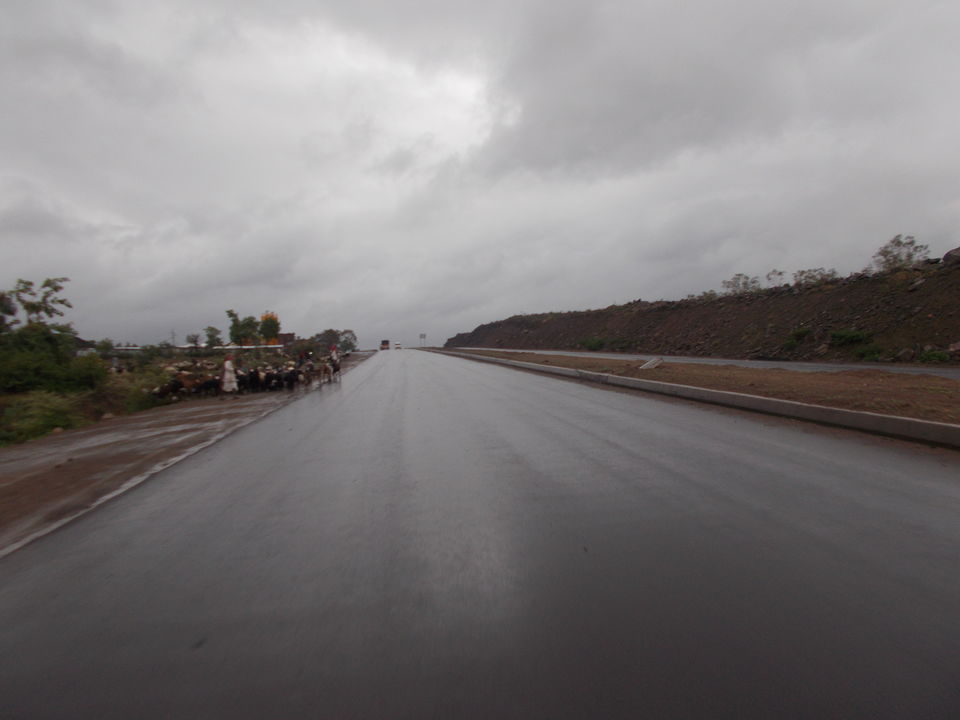 Initially we struggled to get an extra vehicle as we were 5 of us. But then, after negotiations, we acquired a scooty. The rains were in full form. We kicked-off from Wakad, Pune early morning; having no idea that we'd have to stop at several occasions as the rain drops pinched on our faces. Helmets were of no help as everything was blurred out. The winds made us shiver in amidst heavy shower. Spirits still high!
Although we didn't know the exact route to our destination, technology lent a helping hand. All credit to the Google maps covered in plastic bags ;)
I never had tea in my life, but the temper of nature was on a different scale. We halted twice on our way to have tea and Vada Pav (Maharashtrian specialty, as they say)… For the first time, I had so much interest in having them. They assisted us being warm in that chilly situation. After we crossed half the distance, the rains had turned mild near Narayangaon.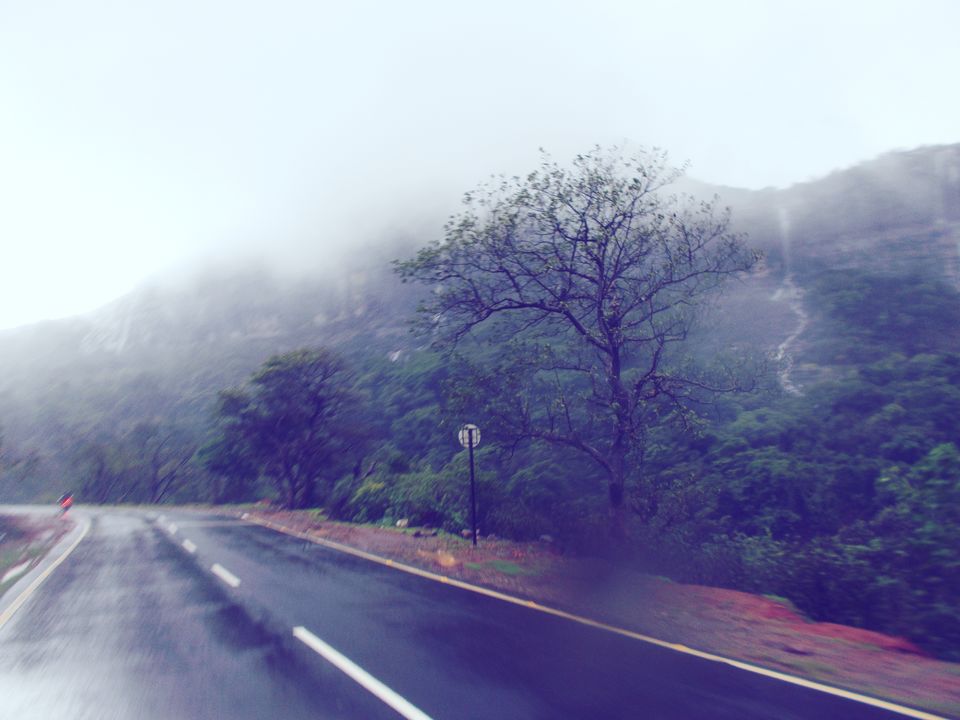 Glimpses of short waterfalls exited us to what was coming next. The clouds ran parallel to us as we gained altitude & the hills covered in green sheet added to the beauty. The waterfalls became more frequent as we began entering the ghats. Our anticipations shot up and we weren't disappointed. Soon we could see the waterfalls lined up, one after another. People with their vehicles parked, enjoying the monsoon. Luckily, we hadn't faced in mist as it is usual in those areas which would have made riding difficult. We decided to halt our motorcycles and have a shower in the falls; the water pressured were high and we were literally thrilled to be in clouds, all soaked. Can you recall the feeling one gets while doing something interesting for the first time? Exemplary!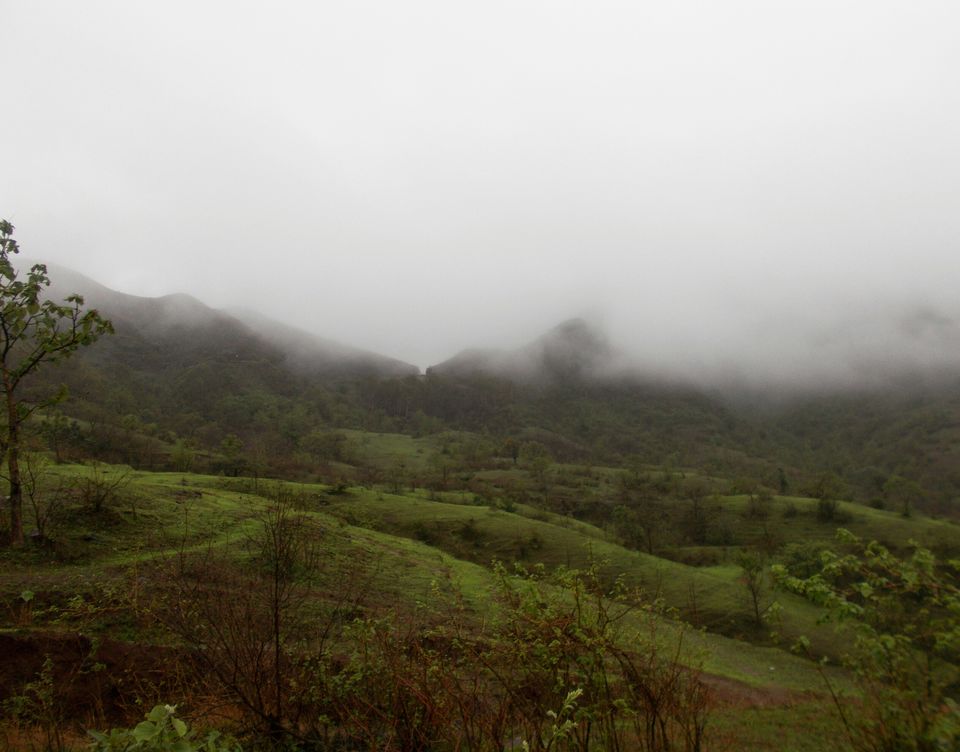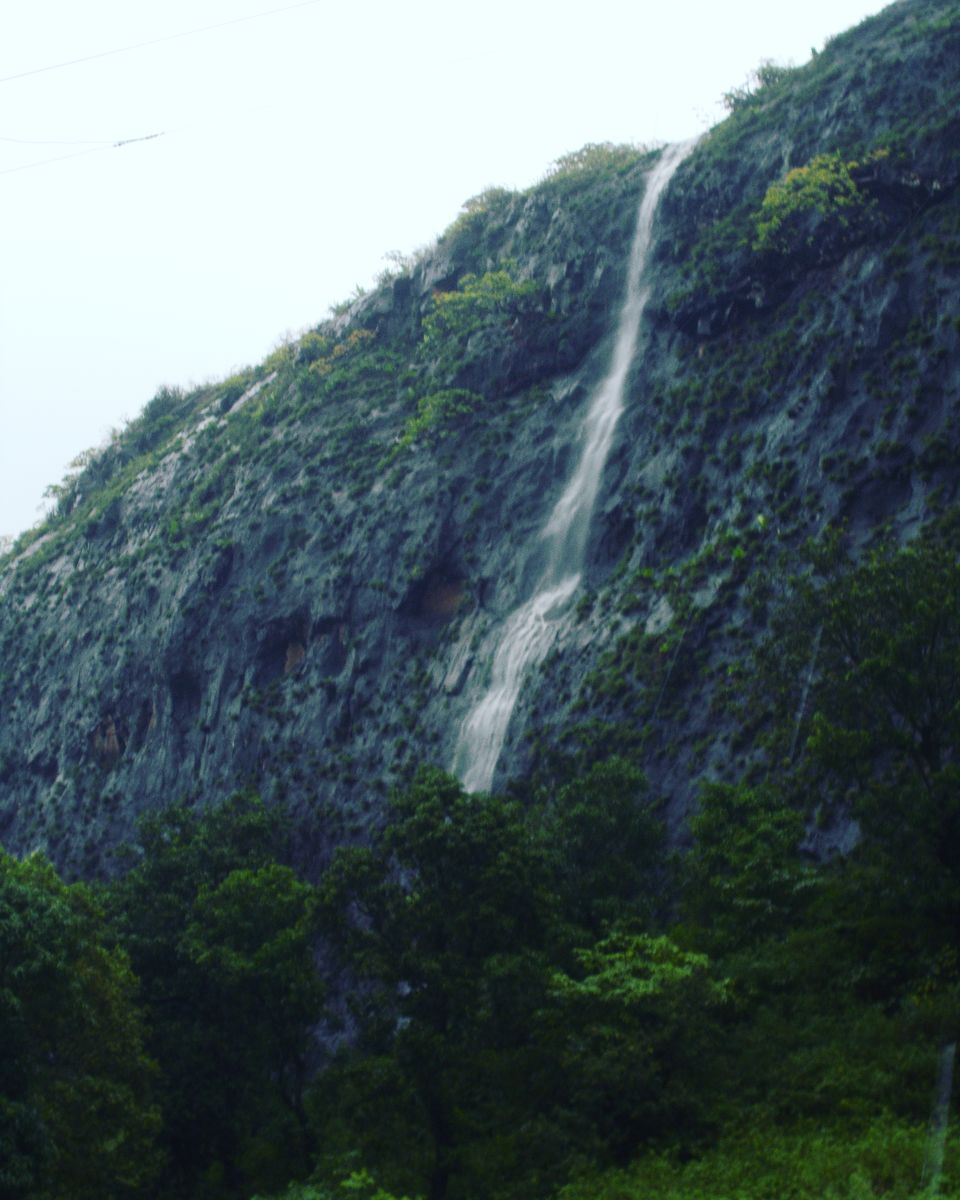 One can park their bikes and enjoy the scenic beauty, ideal weather & numerous trekking trails this place has to offer. After spending an hour on the spot we picked an option to return as it was getting dark and riding bikes would have got risky in those ghats. We rolled out again. As it was getting darker, I found riding more difficult. With spectacles on, it was already blurred and the same when I put it off. LOL!
I still recall how I rode 10 minutes at dusk being blank at vision.
They say it's the journey that counts than the destination. THEY were correct. A road trip with friends on bikes can't be compared to some other outing with colleagues or family (in packed vans). It was the most beautiful place I have ever been in Maharashtra, with the best of buddies I could gather.
NOTE: Please wear non-slippery foot wear; have provisions to keep yourselves warm. Lots of rainwater can invite cold. In case you are planning a stay, have the accommodation booked beforehand, as there's a lot of rush on weekends. Refer here for details
P S: While I share this outing on #Tripoto, my heart goes out to the attack victims in Nice, France. Rest in peace pals; we shall join you all up there in heaven in few decades.

Au Revoir