Night trek in Sinhgad, Pune is one of the wonderful experiences in my life which I would never forget. If you are planning for a chilled and an adventure filled trek then a night trek in the mountains that stretches from Katrajto Sinhgad is the best choice. We started the trek around 8pm with a group of nine.
Take a cab or bus to reach Katraj Bus stop if you are in Pune city. There are lots of jeeps available nearby the Katraj Bus stand which will drop you at the trekking spot starting point. Just inform the driver to drop at the trekking point; he will drop you at the right spot.
Initially it was difficult for us to track the route using GPS, once we were on the right track we all felt like we have entered into a fantasy world. As it was a full moon day, the night looked even brighter and felt the moon is travelling very closely with us. Shining stars, dark clouds, silent valleys, and the lonely mountains made our trek poetic. As we progressed with the trek we had to climb up some sloppy steep peaks which had sharp and hard rocks that made our trek more adventurous. But still there are only few such places which was bit difficult climb up and down. Otherwise it is a very simple trek for regular trekkers. Even though we went on a winter as we walked continually we didn't realize the actual cold. But whenever we stopped for a break it was too cold, the walk kept our body warm. There are plain areas where we can build our tent and camp. As the time took us to the dawn, I saw the Sunrise between the two mountains which I had seen only in television and wallpapers. Once sun emerged it scattered yellowish orange color all over the valley. It was such a visual treat for me.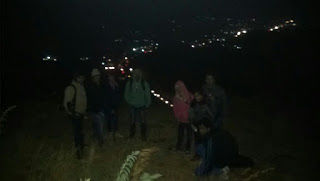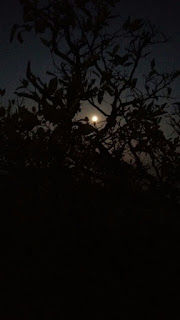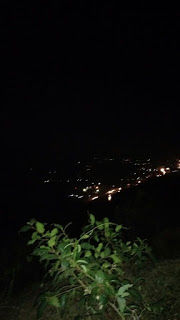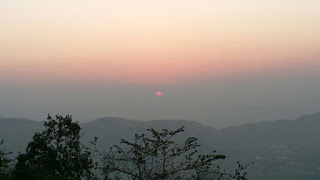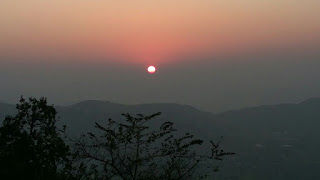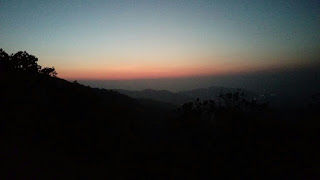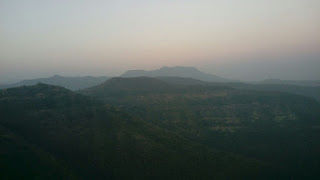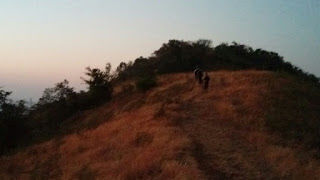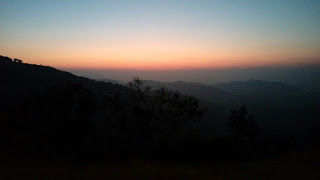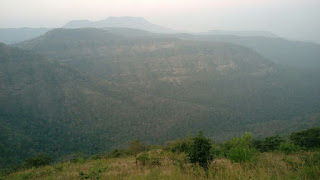 During the trek we saw one of the rarest species which partially looked like a rabbit and its legs and tail looked that of a rat and it was also harmless. Such rare species can be found only in such hilly regions. Otherwise it is a zero safety threat trekking spot. Even though you cannot find any human life till you reach Sinhgad. Hence you have to start the trek with preventive measures as you are trekking in the night time in deserted mountains. It took around 10 hours to finish the trek and reach the destination, if we had minimized our time taken for rest and refreshment we would have completed within 6-8 hours. Altogether we walked 18-20 kms over the mountains.
Adventure lovers those who are in Pune never miss this trek.