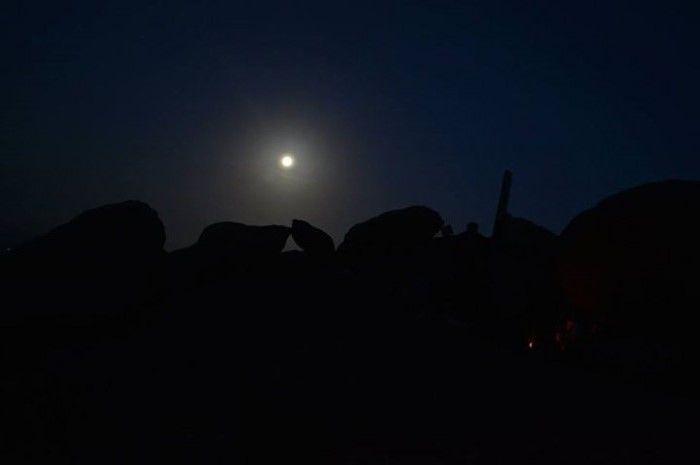 You know it when things are not going right; it is the Universe asking you to feed your soul.
I left my job three months ago; it was making me the saddest I had ever been in my life. I was doing everything for the people around me but not for me. I had to escape from such a life, find myself, love myself and live for me. I asked myself, what's next?
It was only then the magic began happening. I instantly booked a ticket from my savings to Dharamshala, contacted a host through Couchsurfing and left for the bus stand. I got on the bus my heart was pumping at the speed of light; this was going to be my first solo trip and not to forget, I still didn't have a place to stay as I was not sure that my request would be accepted or declined.
Luckily, my request got accepted while I was on the bus. It looked as if everything was falling into its place. My host runs a cafe in Dharamshala, little did I know when I arrived that this trip was going to change me and my life. I met a number of travelers, made friends and on the second day I was at a local's place celebrating housewarming party. It was the third day I was sitting on my couch (where I slept too after the cafe was closed), Kshitiz my host asked me if I wanted to see this beautiful spot in the mountains which was also his secret spot. It was half-past 10 pm when Kshitiz closed the cafe and brought his tent from his place.
We were about to leave when Louis, the other couchsurfer from Germany asked to join us. We three started trekking it was jet black dark in the mountains and almost no sound except that of our footsteps crushing the dried leaves on the ground. Flashlights were showing us our way it was an hour long trek but seemed more than that during the night.
Carrying sleeping bags, listening to music to break that silence and coping with our short breaths we kept on moving. We saw a small broken temple, which was surprisingly the secret spot. Behind the temple was a raised surface where we set up the tent and sat outside the tent staring at the sky and mountains.
I inhaled a deep breath (still things going in my mind about my career, my relations) and exhaled; everything just stopped right there for me, I was living in the moment. It was the best feeling I had experienced in a while. Kshitiz took out his phone to wish one of his school friends and realized that its Halloween as his friend's birthday is on the same date; the moon rose from behind the mountains. We were lying and observing the clouds, how they looked while talking to each other like old friends. I felt satisfied and happy after a very long time I understood that when we feel stuck, it's our soul which is craving for growth. It is, has always been and will be up to me to make my life work. I am just short of words to express what I felt.