"Travelling allows you to become so many different versions of yourself"
As you all know"The mountains are calling and i must go" is very popular travel quote , just don't wait for the mountains alone to call, keep your ears always open while travelling to listen to "THE CALL" , it can be from anywhere and anyone.
It was an 8 days backpacking across pune and Goa , my first backpacking trip,from which we choose to share the best experience of us , as all of you would be aware by now about night treks from Lonavala to Rajmachi , we landed pune from chennai for this trek , from lonavala and started our trek without missing the sun set which is the most important thing for any traveler . unlike others we also have the habit of checking the moon calendar because being night trek she is also going to trek all the way... of course along with the stars as we already read, it was great gazing stars from this place and so it was we were not disappointed with that sky watch...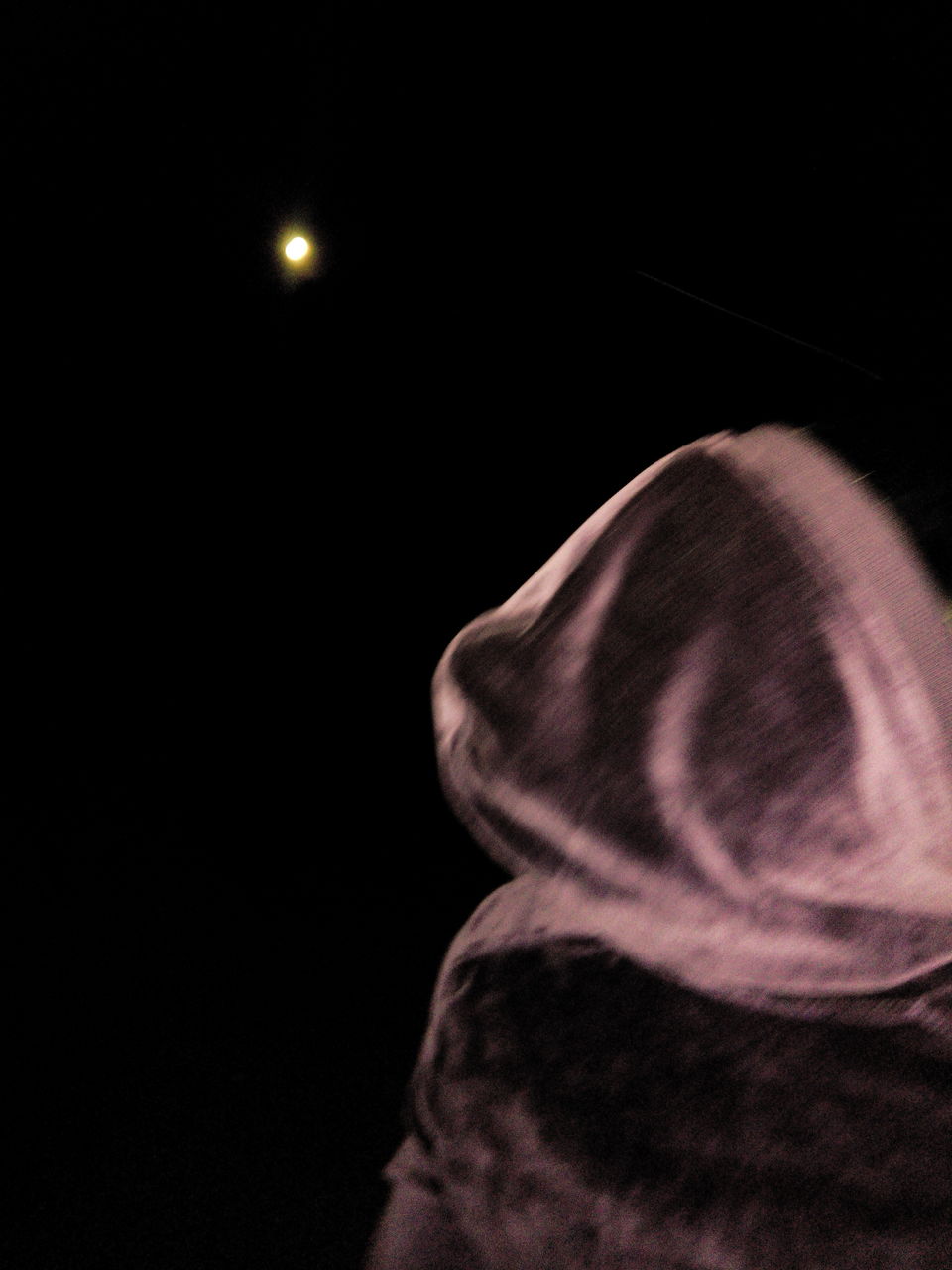 after 5 hours trek close to nature we reached Rajmachi , a small village which is located in between two forts Shrivardhan and Manaranjan Fort.
As we camped inside the woods we had our dinner and started wondering in that no mans land , it is such a travelers spot, just you and nature , we took our beds and came out of the woods so that we can sleep gazing at stars ...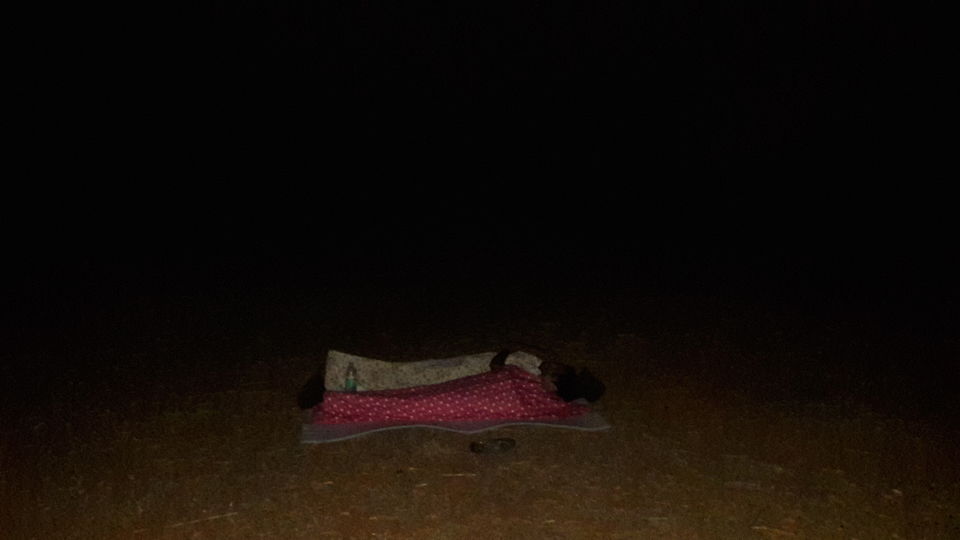 As i said you should keep your ears open to listen to the call ,
"SHE CALLED US IN THE MIDDLE OF THE NIGHT"
The creator has created every traveler in a special way that A traveler sees all his creations with special eyes and he listens to the call of nature and responds ....
as we were lying on the ground talking stuffs about how excited we would become when we teach this rhyme to our kids "twinkle twinke little star ....... SHE CALLED US AGAIN .... it was so windy that our hairs were dancing for it, we listened to roar of the wind and followed the sound and found it was she who called us in the middle of the night , the call was from a TREE , she was so magnificent, the rustling that she made to bring us towards her was so unique at the same time haunting as well , so me and my twin went towards her while our hearts were pounding as we were getting close, like we were getting into Narnia, heavy winds blowing towards us on one side ,the rustling that she makes on the other side, with our faces glowing in the moon light altogether it felt like we landed in a fantasy world , standing before her talking stuffs like what would she be thinking about us right now , no one in her lifetime would have given her this attention in the middle of the night, talking to her , just that we had language problem to communicate to each other ,Other than that she would have felt really happy for these two souls spending time with her.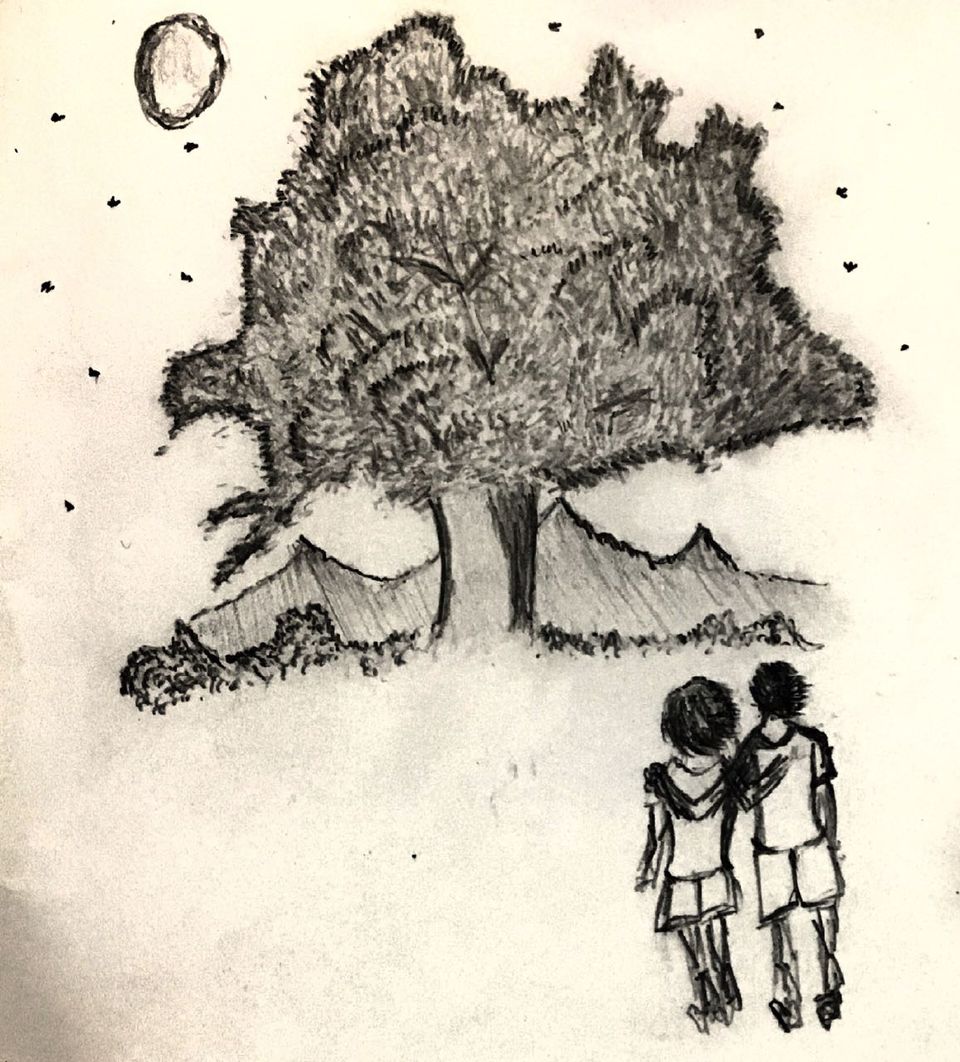 This impact that she created did not stop with just sketching we painted it on a t shirt when we traveled kasol as a travel souvenir.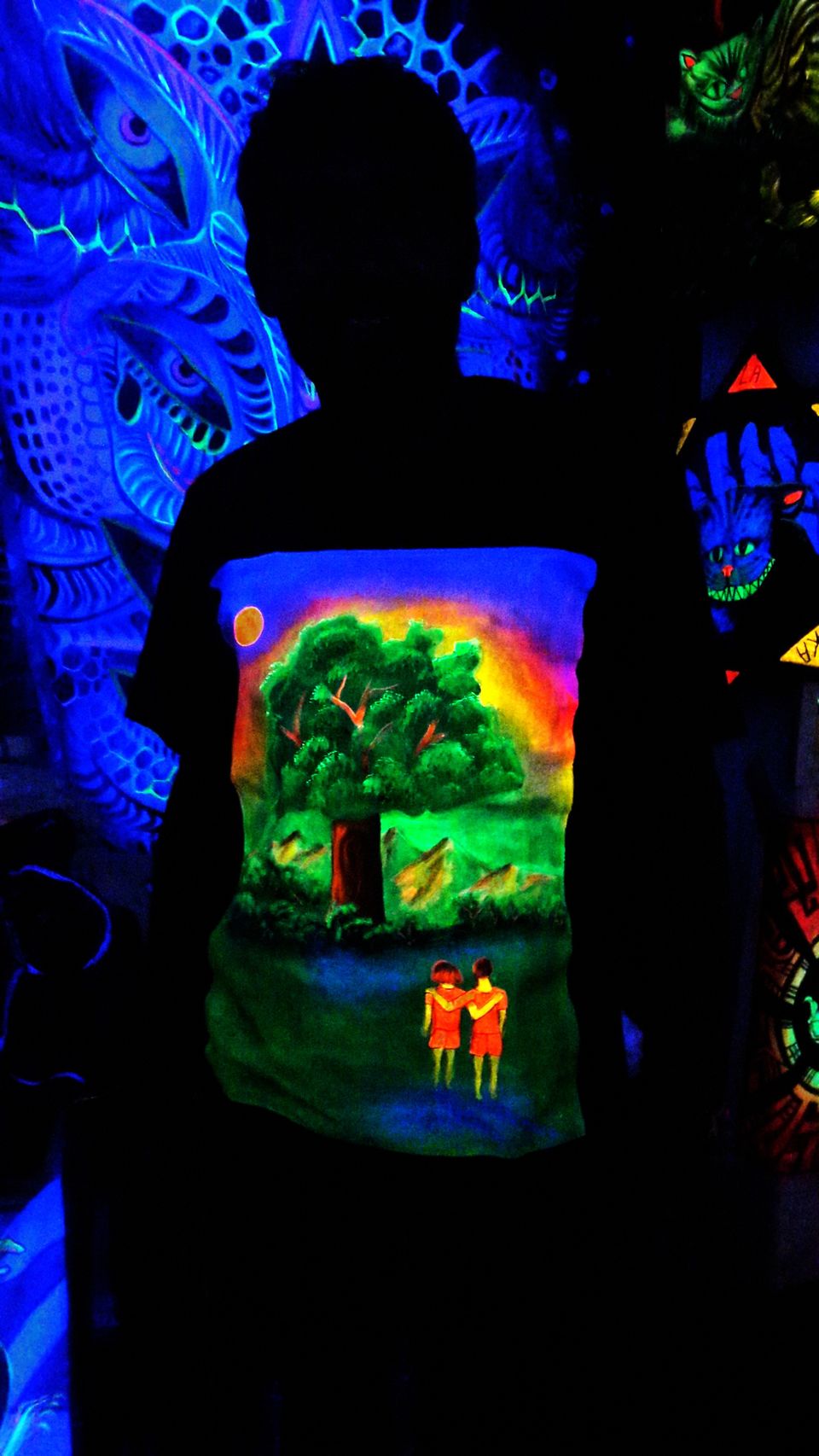 Yes travel makes you creative and artistic .How it would be to stand in front of a magnificent rustling tree in the middle of the night on a full moon day in no mans land . ..its beyond imagination, its a fairy tale...
It is not about how long you have traveled or how many places you have visited ... it is about how you lived while travelling , the feel , the experience ....
So guys listen to "THE CALL"
"Logic will get you from point A to B imagination will get you everywhere" - Einstein

So the next morning we visited both the forts again getting into the world of imagination of how people would have lived here " this might me queens swimming pool ", "king and queen would have had their candle light dinner here ".... simultaneously enjoying the trek and the views from both the forts.
Rajmachi - is a time travelling place.
Below are pictures of rajmachi village and forts