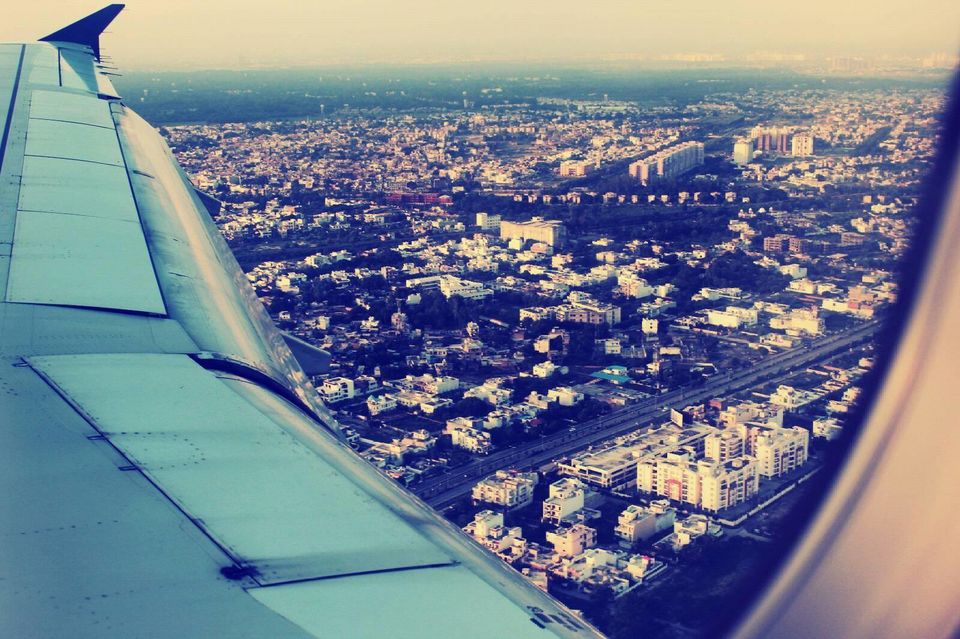 Pune A city with lots of places to rome around But some time we dont have idea and we miss some place because of lack of knowledge. So here is the list of 10 places which you can cover in one day....
You have to start your journey around Between 7:30 A.M. to 8:00 A.M. so that you can cover all the places on Time.
Either you can book an AC cab for full day if you are a group or family he will charge around 1500 to 2000 and cover all the location or if you are alone then take a public transport as well.
At 8:30 A.M. you have to reach your first destination:
2)Chaturshrungi Temple:
History: it is said to have been worked amid the rule of the Maratha lord Shivaji.Chattushringi (Chattu implies four) is a mountain with four pinnacles. The Chattushringi sanctuary is 90 feet high and 125 feet wide and is an image of intensity and confidence. One needs to climb in excess of 100 stages to achieve the holy place of Goddess Chattushringi. In the sanctuary premises there are additionally sanctuaries of Goddess Durga and Lord Ganesh. This incorporates eight smaller than usual icons of Ashtavinayaka. These little sanctuaries are situated on the four separate hillocks.Also incorporates the sanctuary of vetal maharaj at the baner pashan end.
Story: Once there was a rich and prosperous vendor named Durlabhsheth Pitambardas Mahajan who was a vigorous adherent of Goddess Saptashrungi devi and went to every one of Her sanctuaries all over the place. In any case, as he developed more seasoned, he could never again travel and this ruined him from going to the sanctuaries. At that point one night the Goddess Saptashrungi devi showed up in his fantasy and let him know, "whether you can not come to me, I will come to you and remain close you." She instructed him to go to a mountain arranged in the North-West of Pune and burrow there. The place as depicted by the goddess was followed out and supernatural occurrence occurred as he found a characteristic statue of goddess (swayambhu devi). He developed the sanctuary at that place and this is a similar sanctuary which was remodeled time to time, which is the present sanctuary.
After sprituali start now you have to heading towards Historical place Shaniwarwada Around 10:00A.M.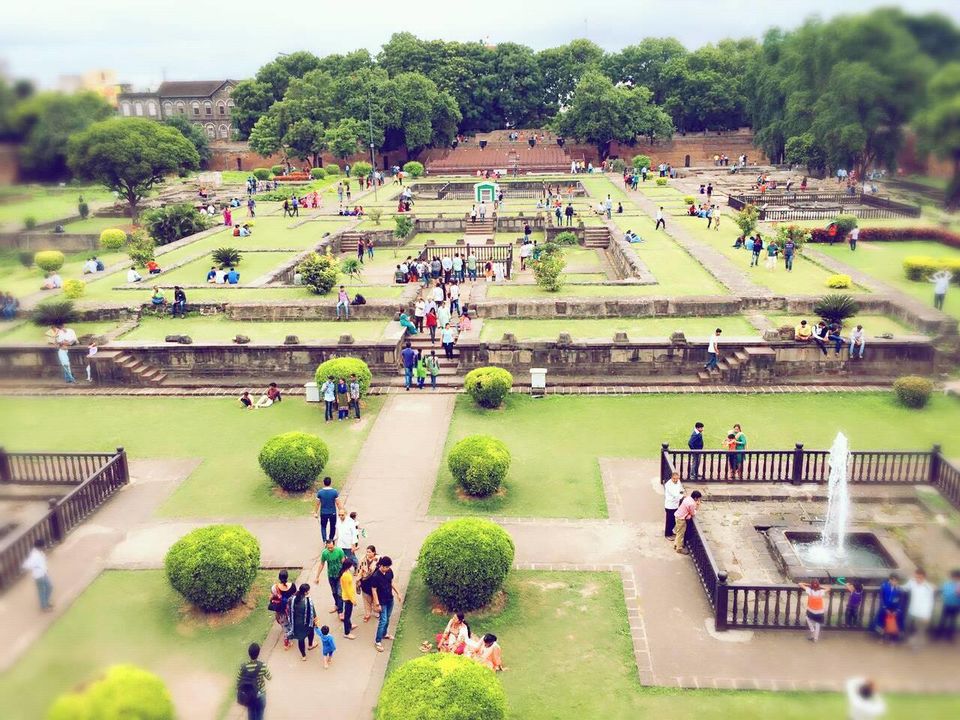 4)Dagduseth Halwai Ganpati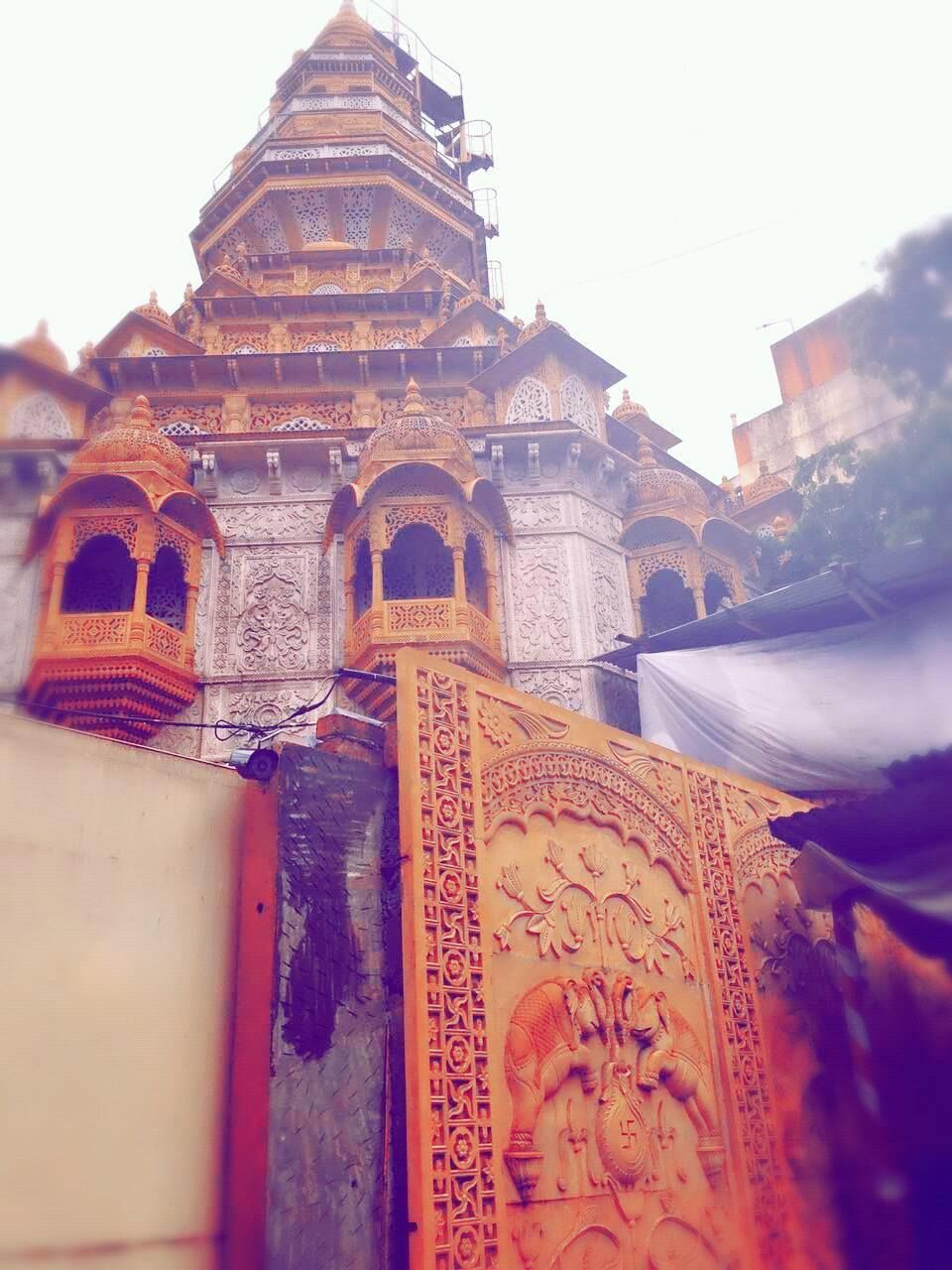 5)Tulshi Baug:
Its main features are a historic temple precinct and a large market.
Tulshi Baug Ram Temple: Its original construction under Tulshibaugwale. The statues of Lord Ram, Sita, and Laxmana, made by Umajibaba Pandharpurkar, were placed in the sanctum of the temple in November 1765. In 1767, the statue of Lord Hanuman, crafted by Bakhatram Patharvat Gujrathi, was placed in the sanctum. Later in 1781 statues of Ganpati and Parvati were brought to the temple. Ornaments in gold, silver, pearls and diamonds were made for these statues
Very few spaces and buildings of the Peshwa era survive in Pune today; however, the Ram Mandir precinct is largely intact
You can visit Market as well and buy some cheap products.
Time taken to visit is 30 min so you can reach to the next destination around 1: 1:00 P.M.
6)Raja Dinkar Kelkar Museum:
The Raja Dinkar Kelkar Museum is in Pune, Maharashtra, India. It contains the collection of Dr. Danker G. Kelkar, dedicated to the memory of his only son, Raja. The three-storey building houses various sculptures dating back to the 14th century.
The collection was started around 1920 and by 1960 it contained around 15,000 objects. The museum was established in 1962, and Dr. Kelkar donated his collection to the Government of Maharashtra in 1975.
The museum now holds over 20,000 objects of which 2,500 are on display.
Time taken to visit is 45 min so after this you can take lunch break
Lunch Break:
After this may be you are hungry and craving for good food so you can try these restrurant.
WADESHWAR BHUVAN: For south indian
Ganraj :For pure Veg food
Around 3:00 P.M. you wil reach saras baug.
7)Saras Baug
The Ganesh temple in Saras Baug is also known as Talyatla Ganpati which translates as the Ganpati in the lake.The temple was also used for military strategy discussions by the Marathas against the Nizam and the British Empire in the 18th & 19th century as it was situated away from the Parvati Temple.
If you want you can visit Parvati Temple as well as its around 5 km from this place. as it is the one of the most scenic locations in Pune.
after 30 min you can go to your next destination which is around 2 km far from this place. So yoou will reach there
9)Rajiv Gandi Zoological Park:
Katraj Zoo becaus its located in Katraj.Zoo is divided into three parts: an animal orphanage, a snake park, and a zoo, and includes the 42-acre (17 ha) Katraj Lake.
You can take one hour to roam and see animals if you want you can do boating as well in katraj lake.
10)BAPS Shri Swaminarayan Temple:
A divine place to spend a couple of hours with family. Prefer to reach half an hour before sunset. Have a look and take a lot of photographs of temple outside and surrounding. Take darshan and then enjoy the temple lighting.it's wonderful. Ample parking is available at no cost.
Its very big chain if you visited Delhi then you remember Akshardham, that is also same and they have temples outside India also.
Reach and do darshan first because it has timing issue and after tha you roam and see the beautiful marbal sclupture. Try there canteen to take refreshment.
Timing: 7:30 AM - 10:15 AM, 11:15 AM - 12:00 PM, 4:00 PM - 5:45 PM, 6:30 PM - 7:45 PM
Last but not the least you have to go Iscon and relax there because that place is so peacefull.
11)Iscon NVCC Temple:
SKCON was formed to spread the practice of bhakti yoga, in which aspirant devotees (bhaktas) dedicate their thoughts and actions towards pleasing the Supreme Lord, Krishna. ISKCON today is a worldwide confederation of more than 400 centres, including 60 farm communities, some aiming for self-sufficiency, 50 schools and 90 restaurants.
Temple Timing:
Sri Sri Radha Vrindavanchandra
04:30 am – 05:00 am, 07:15 am – 08:00 am, 08:30 am – 11:55 am, 12:30 pm – 01:15 pm, 04:30 pm – 06.30 pm, 07:00 pm – 08:00 pm, 08:30 pm – 08:45 pm
Sri Balaji
05:00 am – 05:30 am, 07:30 am – 08:15 am, 08:45 am – 12:00 noon, 12:45 pm – 01:15 pm, 04:30 pm – 06.45 pm, 07:15 pm – 08:00 pm, 08:45 pm – 09:00 pm
Both Shri Shri Radha Vrindavanchandra and Balaji Darshan will remain closed from: 1:15 PM – 4:30 PM & 9:00 PM – 4:30 AM
As you cover all the places and I think you will be so tired but if you have lil energy in you then you can go and enjoy light and music show at Shaniwarwada for history of Maratha.(Timing are mention above)
Frequent Searches Leading To This Page:-
budget hotels in pune railway station, places to visit in pune at night with family, pune trip point, weekend getaways from pune for 2 days, things to do in pune at night
9)Seven Wonders Dream Park:
Here you can see replicas of the seven wonders of the world in the miniature form and also you can take picture with them.
1) Pataleshwar cave:
Its beautiful and peaceful place in Pune you can see the temple which was made around 18th century.Lord Shiva lovers have to visit this place once.
History and details of Cave:
Pataleshwar Cave Temple (likewise called Panchaleshvara or Bamburde) is a stone cut surrender sanctuary, cut out in the eighth century in the Rashtrakuta period.
The sanctuary, made of basalt shake, is devoted to the Hindu Lord Shiva. The sanctuary - a 3D square molded room around 3– 4 meters on each side - houses a linga - the image of Shiva and there are two littler cells on each side. Before the surrender is a roundabout Nandi mandapa, its umbrella formed shade bolstered by enormous square columns. This mandapa is one of the particular structures of Pataleshwar. The buckle(Cave) is situated at a lower level than the present level of the street and the surrender complex. There is a perfectly cut roundabout Nandi place of worship in the gigantic yard of the give in. The fundamental give in is rectangular on design and has a pillared patio. There are three sanctums in the give in sanctuary and the focal one houses the Shivalinga. There is a circumambulation way gave in the buckle where one can see the incomplete piece of the give in sanctuary. It creates the impression that in the wake of completing the front and the sanctum the surrender was left fragmented because of a few reasons, one of which could be the issues in the stone. Anyway the dividers in the fundamental buckle have a few frameworks drawn proposing the figures delineating stories from Indian folklore, particularly including Shiva.
Time Taken To visit: 30 min
After starting your day with Lord Shiva Prayer we will go to the next destination which is not so far from this place that is around 4.5 KM so it will took 15 min to reach here so you will reach there around 9:15A.M.
Now we all know history of shaniwarwada.. Big Thanks to Bajirao Mastni Movie for promoting this place and increasing interest of youth in History.
you can enjoy Light and Music show to know depth knowledge of History related to Maratha Empire.
Ticket booking timings for light and sound show: Everyday 6.30 pm to 8.30 pm
The timings for the Sound and Light Show are:
Marathi - 7:15 pm to 8:10 pm
English - 8:15 pm to 9:10 pm
Time taken to Visit is 30 min to 45 min it means yu can reach to next destination around 11:00AM
The deity of Lord Ganesha was incepted by Shri Dagdusheth Halwai and his wife Lakshmibai way back, when they lost their only son to the plague epidemic. Now it become pride and honour to the city of Pune.
Time taken to visit is 30 min so you can reach to the next destination around 12 P.M.
Around 4:15 you have to go Zoo.