About Tung Fort and Trek:It is located near Pawana Dam around 60 km from Pune. The base village of fort is TungWadi. Tung Fort has an elevation of 1075 m above sea level. The fort is conical and has steep climbs with a very narrow route on the edge of the mountain throughout. Its sharp, conical peak makes Tung Fort a prominent landmark. Fort is located close to Pawna dam hence you can see backwater from three side of fort. Not much is known about the history of this fort.To reach at the base village of fort from Pune is Pune – Chadani Chowk – Pirangut – Paud – Take a right at Paud after Bus stand – Hadashi (No need to take Hadashi temple route) – Javan – Take a left at javan – After crossing Hilton resort, look for proper T junction (Javan to T junction distance is around 14 km) – Take a right at T junction and drive for 3 km – Take a left and park your vehicle at Maruti Temple.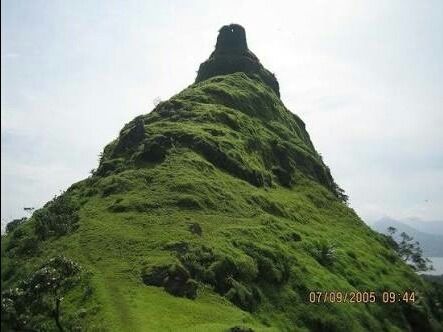 8th march 2015:Trek To Tung Fort: Everybody was busy in celebrating the Holi Festival but I had something else in my mind. Due to load of completions and college, I needed some break, thats why I had decided to go for a small trek with my college friend Rajesh to Tung fort near Lonavala. I woke up early morning by 5.30 am and left home by 6.15 am. We (Me and my friend) started journey on bike towards Tung Fort.The road condition after Javan is horrible. We reached to the base village 'Tungwadi' at 8.30 am after 2 hours of driving.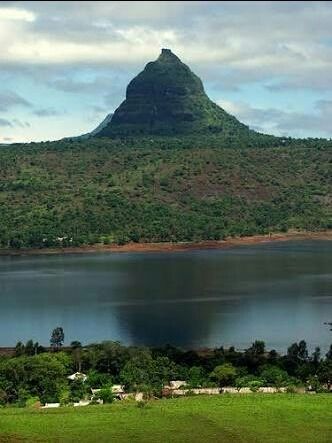 There is a temple of Lord Hanuman at the base village. There is plenty of space for parking. After freshening up, we immediately started trekking to Tung Fort. After half an hour of trekking we reached at the entrance of the fort. There is narrow climb of 400m in trekking. After the entrance of the fort, There is main entrance of the fort. After crossing that main entrance you will be able to see the oval tung fort in Front of you. After crossing main entrance of the fort, You will see a Ganesh Temple and 'Sadar' (Meeting Hall) and a small lake( For storing water).It is not drinking water. Narrow route on the edge of the mountain made our trek more interesting. After climb, we reached at the base of the Balekilla(Small fort constructed above fort). To climb the balekilla was a tough job.Narrow rocky patch and it is exposing to valley on one side. The place is very windy so you better take care while climbing the balekilla. The Balekilla is constructed to protect the surrounding fort and it is difficult to climb and conquer in war. Before writing further about Tung Trek, I would like to tell some history about this fort. Tung Fort was built before 1600 CE. Tung Fort has an elevation of 1075 m above sea level. It was built by the Adil Shahi dynasty but was captured by Shivaji. It is small, and not able to hold more than 200 troops at a time. Its shape and structure suggest that its main function was as a watchtower guarding the road to Pune city. This fort served as a watchtower in the past because from top of the fort, a lot of area in the Maval region of the Pawana and Mulshi valleys can be seen, and thus, from the top of the fort, a watch on these areas can be kept. At the top, there is temple of Devi Durga, and you will experience the scenic view of all forts near to Tung Fort. The water of Pavna Dam is surrounded by three sides of the fort. Lohagad, Visapur, Tikona, Korigad forts are clearly visible from the top of Tung Fort. After Photography and relaxing, we started descending the fort and reach the base in 45 min. We reach the home by 12pm safely with some good experience and energy.