Why Cat Ba?
When you hear about Vietnam tourism most people talk about Halong Bay and the limestone. What they don't understand is that most of Northern Vietnam has these structures, including the Cao Bang area where my mother and I saw some impressive limestone structures. The iconic limestone in the sea is spread across the region and multiple islands and forms many different bays - much prettier and less crowded than Halong - like La Han Bay
From Halong City, we took a speed boat to Cat Ba simply because we were too early for the ferry. And while the speed boat took us to the island in 10 minutes the first real glimpse of the bay was something that jaw dropping.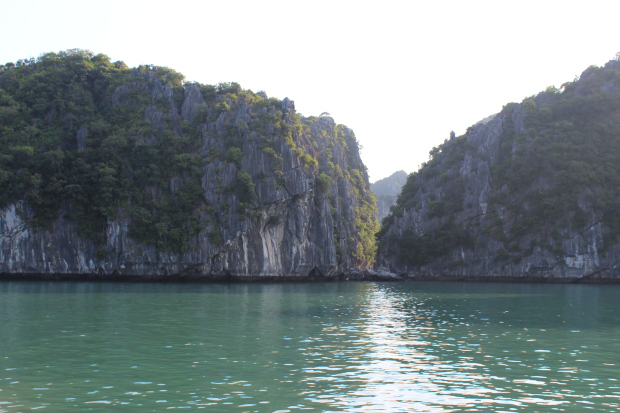 Rugged and jungle-clad and the home to the endangered Cat Ba langur, the island overlooks La Han Bay and the town itself is petite and very french riviera in it's vibe with cafes lined up and small battery operated cars taking you to the local beaches - Cat Co 1, 2 and 3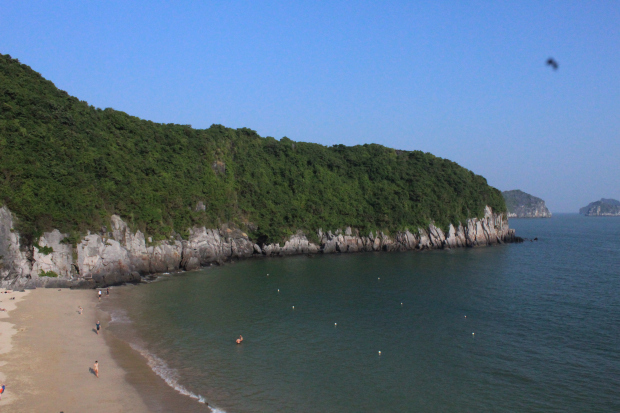 My mother and i explored the little town, souvenir shops, cafes and the beaches on our first day and fell in love. Food was clearly not a problem here with so many European options and lots of seafood!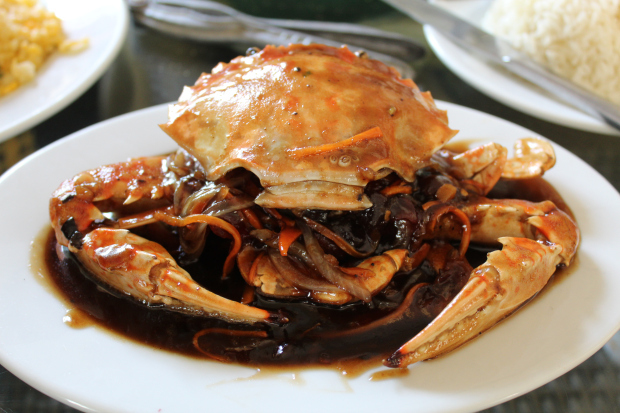 The next day we booked a day tour with Cat Ba ventures - a tour group whose reputation I had read about from various blogs and sources. It was epic. We were a group with a boat on whose roof we chilled the entire day. They served us an impressive never ending lunch, took us to some of the best spots of La Han bay, took the swimmers to the coolest parts of the Emerland waters and more than anything gave me a chance to be cool. I went kayaking. I cannot explain how epic it was for a non swimmer and an average girl like me who in the traditional sense isn't up for ' thrilling adventures'
I went kayaking with the group and thanks to a good partner I even felt safe. It realised that it took a lot of upper body strength. Though the waters looked calm there was current in the sea. It was amazing. To paddle through this water to hidden grottoes and luminescent caves and finding secluded lagoons.
I did not carry a camera on account of my clumsiness, but I wish I was a good enough writer to describe how beautiful this place was. I could have cried.
Try closing your eyes and thinking about it. Take a minute. Imagine you are regular girl who loves to travel and knows she can't swim and her mother is waiting for in tension at the dock. Imagine that you open your eyes and you are surrounded by beautiful green water and a small cave is ahead of you and you can see the water reflect in an almost sparkling like its a magical potion.
Imagine you are in the 'hidden' lagoon and are waiting for the endangered monkeys to show themselves to you but all you can hear is the chirping.
Imagine.
After kayaking the boat took us to some iconic limestone structures that were either seen in popular films (hint James Bond rock) or structures that remind you of a sleeping lion.
Suddenly you will find local villagers on their boats.
Suddenly you will find nothing around you.
This was one of the best days of my life. And certainly the best day from this trip!
Check out the pictures below!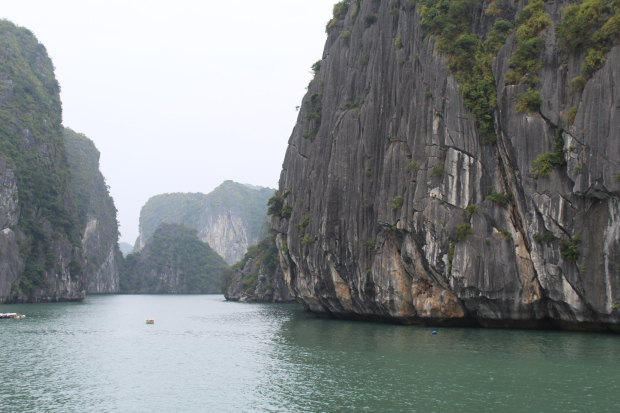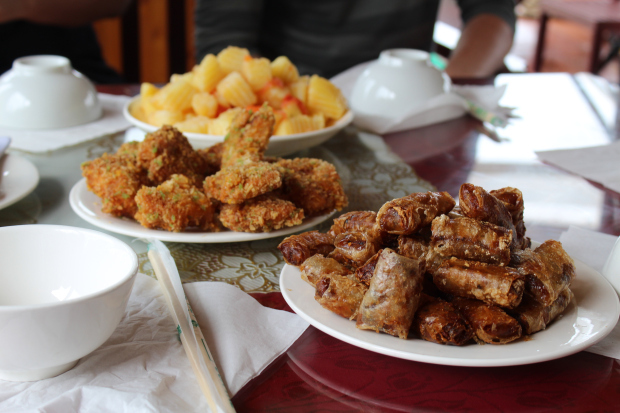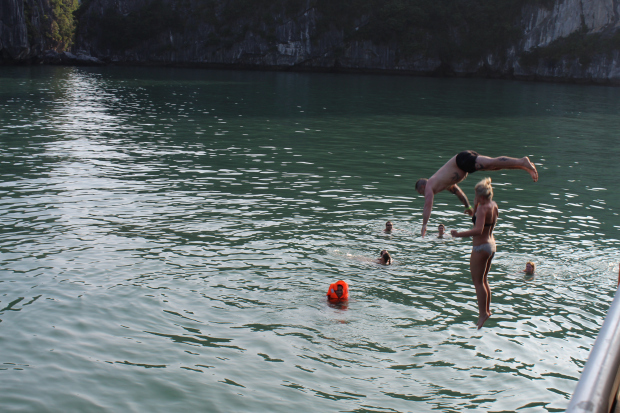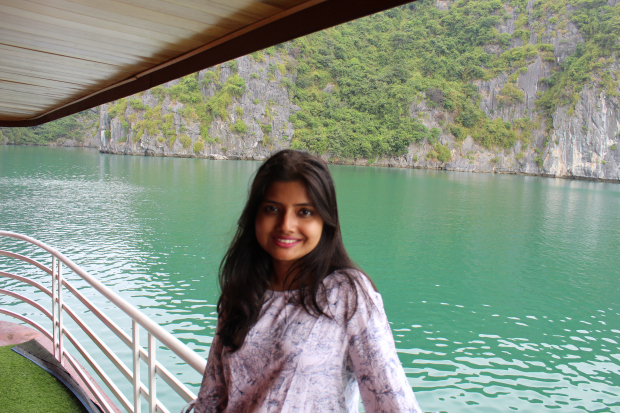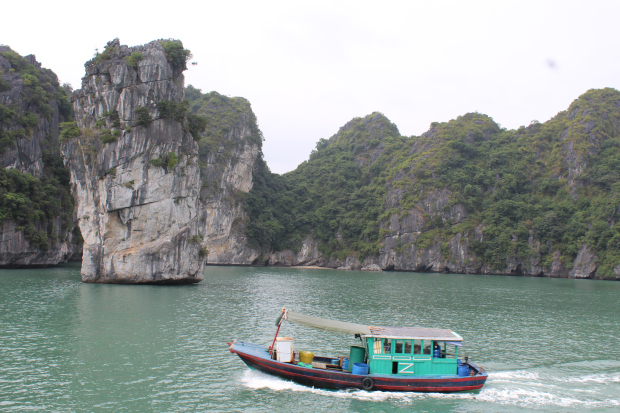 https://yashodhararoytraveldreamz.wordpress.com/2017/12/28/cat-ba-island-emerald-waters-my-first-time-kayaking-and-more/