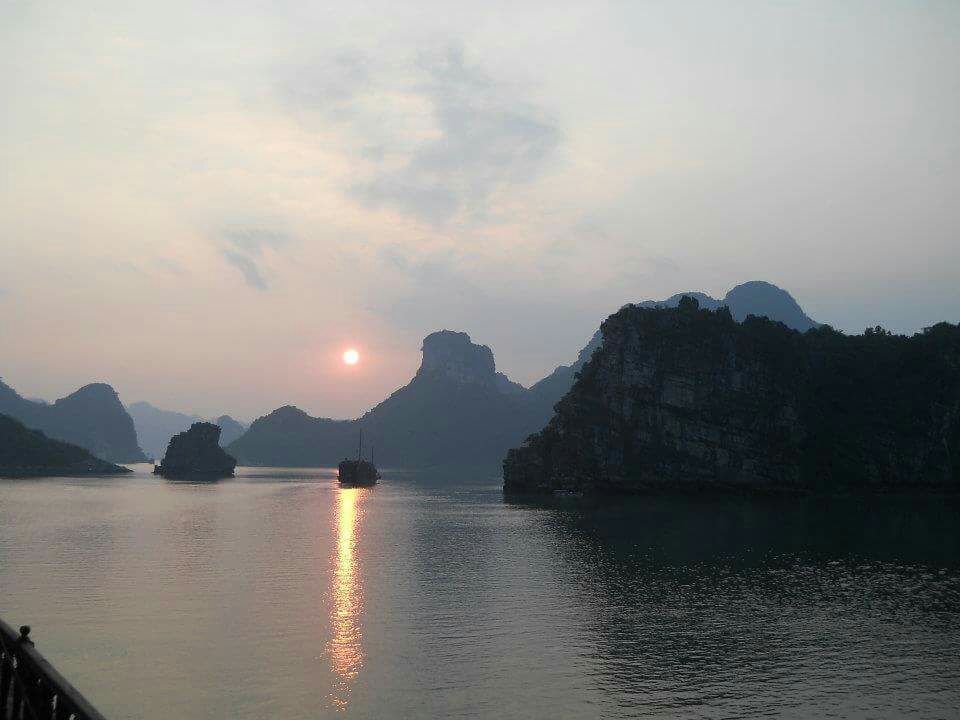 My husband and myself left for Halong Bay from Hanoi in the morning. We had no idea about this place before. The trip was arranged by Mrs Ha Thao -sales and Marketing manager of Joy Journey Hotel,our place of stay in Hanoi. And we are so grateful to them for suggesting us this trip. I guess a trip to Vietnam would have been incomplete,if one does not visit Halong Bay.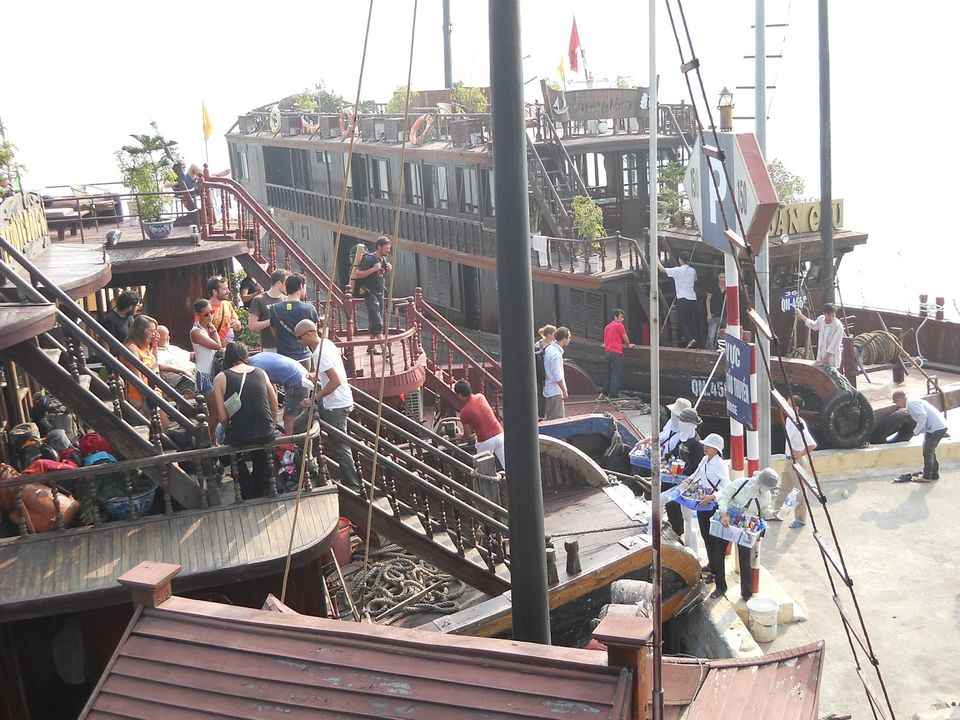 Later in the evening we reached Catba Island. We all stayed at different hotels. After resting for some time, we went for an evening stroll, visited the local market and said our final good buy to Jenice and May. It was so wonderful meeting them and hope we meet them again very soon. (In fact we did plan to meet May on our visit to Sanfransisco, she invited us for dinner also, but things didn't work and we couldn't meet.)
Next day morning we left for Hanoi with a stopover at an island for lunch with around 20 strangers.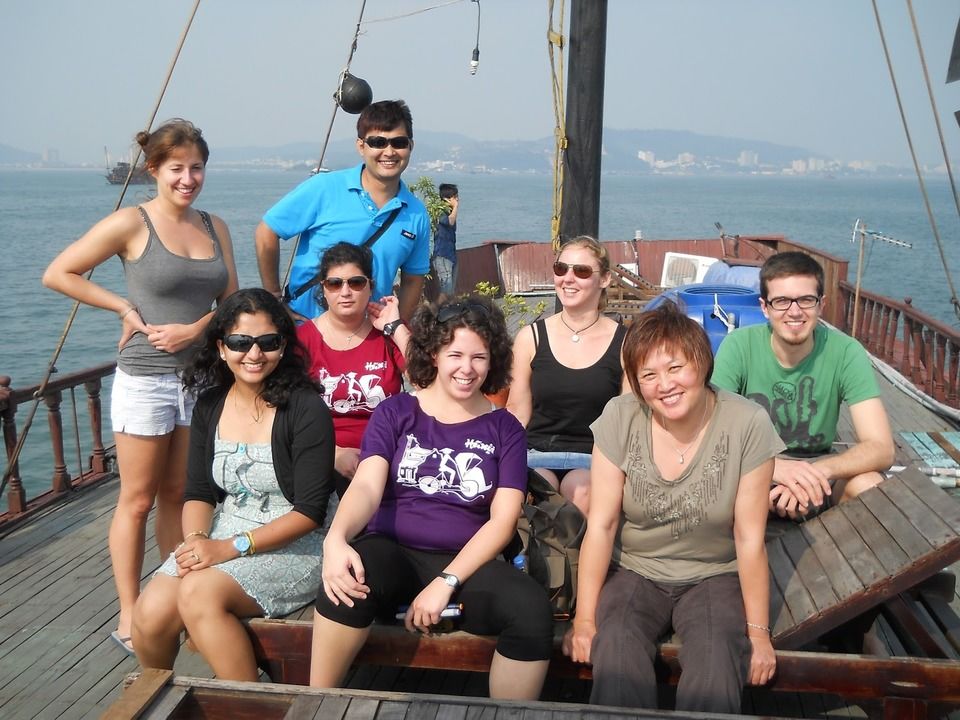 The real beauty of Halong bay is best experienced abroad an island cruise. There are many cruise boats ply the emerald sea and spending at least one night on the bay is a must. Ended our 1 st day with delicious Vietnamese dinner.
Next day morning we were taken to another island. Upon reaching we were given bicycles to explore a nearby village. I have not ride a bicycle for ages, so was not comfortable riding one and it was same with my new friend May. So we got hold of a local guy, who took us there and back in his scooty. The village propitiously welcoming us with its curvy mountain lane. We felt as if we were at our village back home.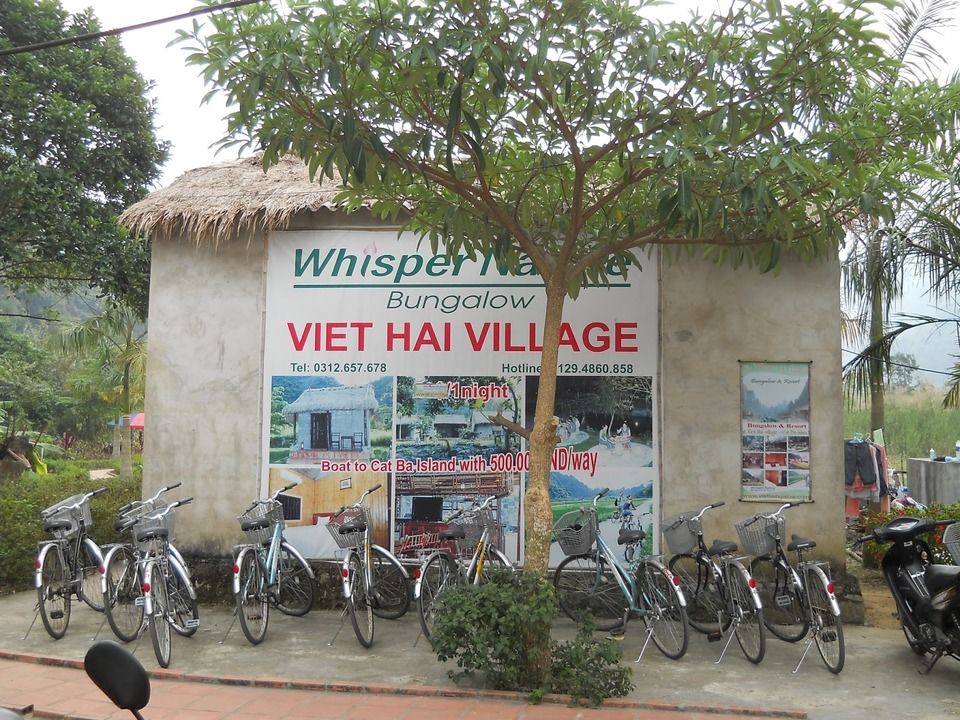 We were astonished by the very animated and splendid beauty which is made from stalactite. It is one of the most magical caves as its name we have seen. Once visiting Thien Cung cave you will have a sensation of just having seen a unique and interesting fine-art museum which is created by nature. It is a perilous one and pictures are beyond imagination and intellect of the human beings.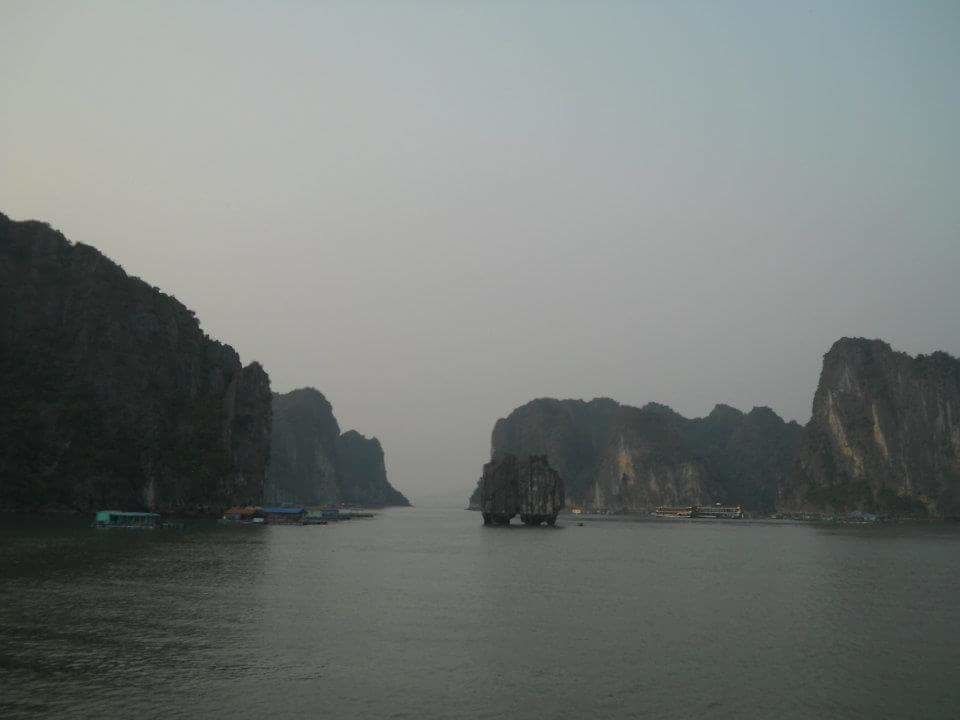 Halong bay is 4hours drive from the city of Hanoi. The consists of a dense cluster of some 1600 limestone monolithic islands each topped with thick jungle vegetation, risingfrom the ocean and is one of Asia`s vast spectacular wonders. Designated a World Heritage site in 1994,itis a vision of ethereal beauty and northern Vietnam`s number one tourism hub.
We reached in the afternoon. After waiting for sometime, we were taken to a large boat. Welcome drinks were served on our arrival on the boat. Here we met our Guide Mr. Thang(not sure with the spelling), who briefed us about our schedule and things we will be doing at the Island. Here we met people from different parts of the world.
Janice and May mui are from USA of Chinese origin, Beate from Germany, Tamar and Lital from Israel.
After hogging on some delicious Vietnamese lunch ,we checked our rooms and freshened up and headed to Thien Cung Cave.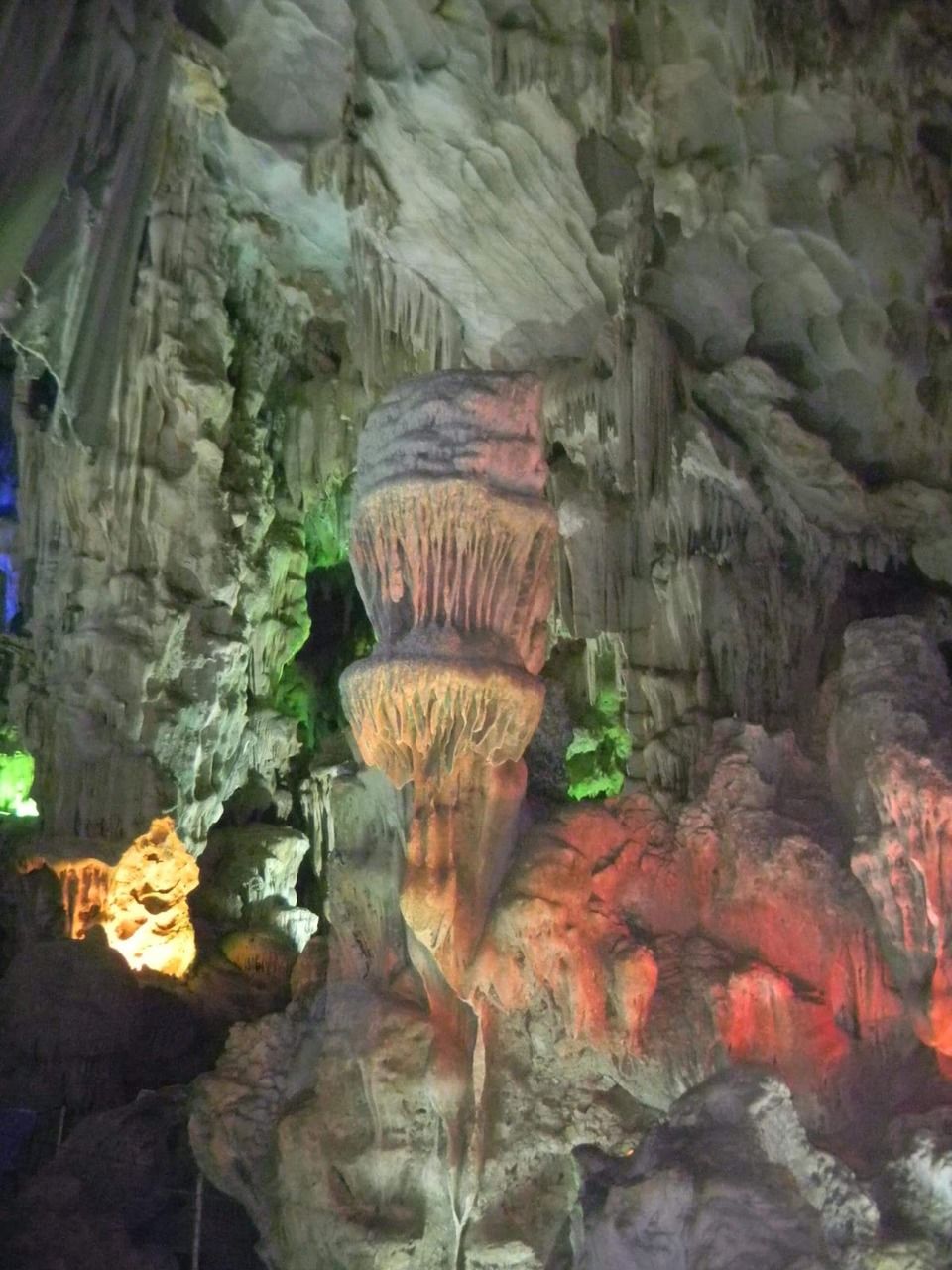 Evening time was for kayaking. It was another experience of a lifetime. We went Kayaking around hidden caves, secret lagoons, going where big boats cannot. Its an absolute paradise for nature lovers.
After kayaking for about 45 minute, we were back to the boat. Talking to our new friends and Watching a magnificent sunset from sundeck was so relaxing for the body and mind, I wish we could spend some more days like that.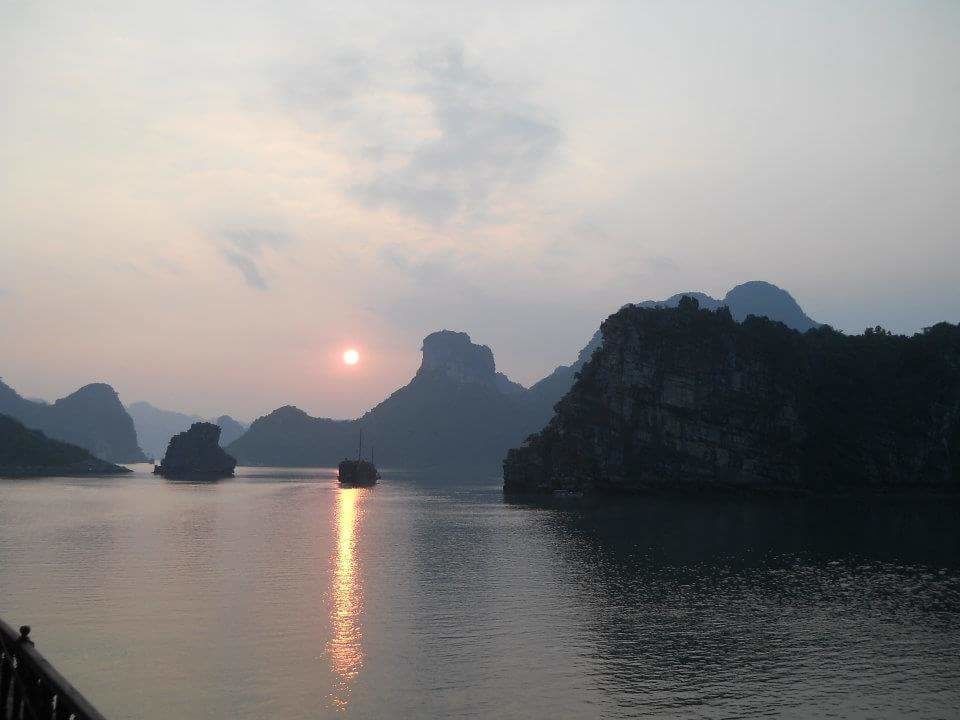 Finally we reached Hanoi at around 5 in the evening. It was one of the best tour and the best part was meeting so many new people.
Halong bay and Cat Ba Island is photographers paradise. It has stunning natural scenery and ideal for capturing magnificent photos, specially during sunrise and sunset.
This post was originally published on Gopsbaruah.