Is the Caribbean on your bucket-list yet? It should be! See why Dominica is the perfect destination for adventurers on a budget.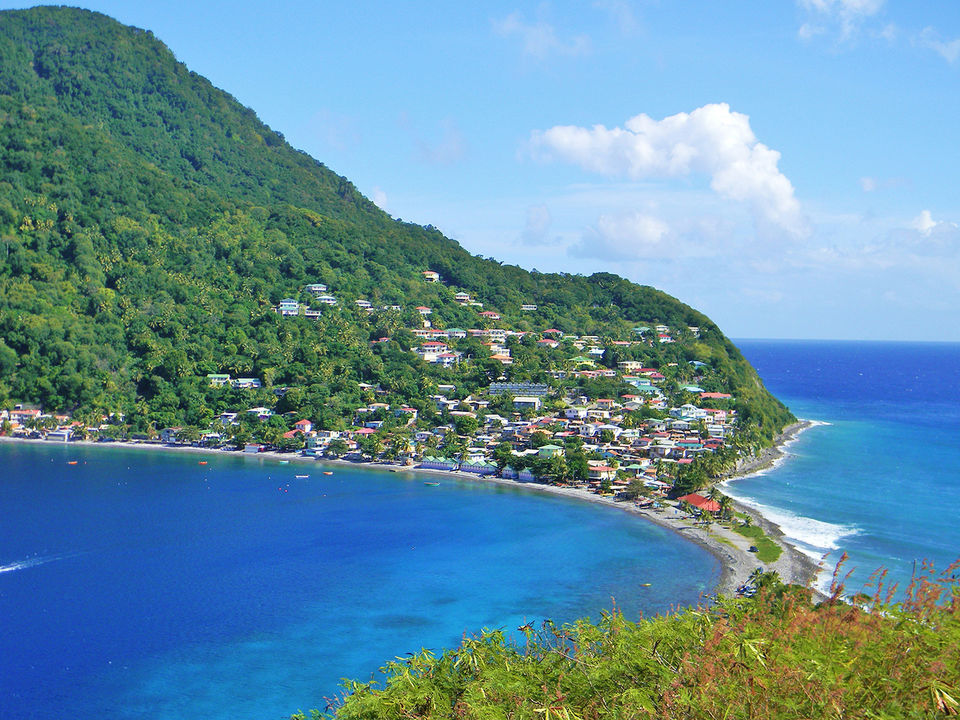 Dominica, the beautiful island of the Caribbean located between Martinique and Guadeloupe. This gem of an island is not the average Caribbean affair: instead, it has become the ideal eco-tourism site for those who wish to spend some energy in the mountains and undeveloped nature. When you wander the island, you are literally wandering through dense rainforest terrain, up and down mountains, and through volcanic territory. This fascinating island is home to friendly people, stunning views, and budget adventures. Check out our top reasons for visiting Dominica!
1- The Scenery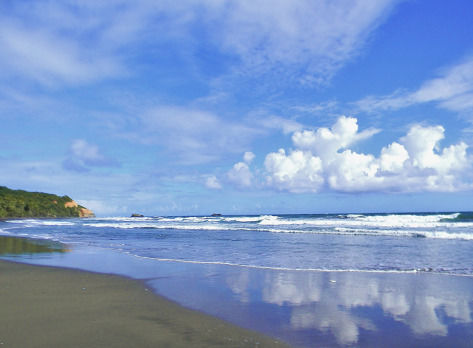 The natural scenery of Dominica is practically indescribable. In fact, that's why I've included so many pictures in this post because it's so much easier to show you than to tell you! Crystal clear blue waters, palm trees rising into the sky, dense underbrush, and dramatic mountain views are just some of the wonders you will see here.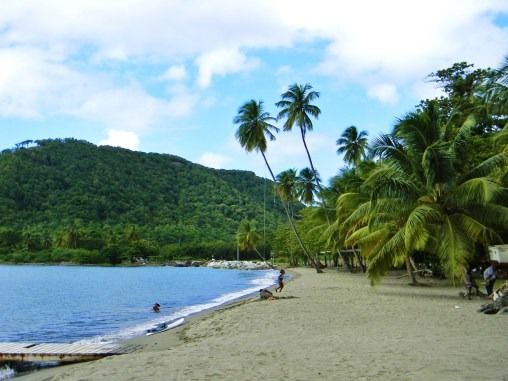 Local plants include rare orchids and beautiful birds of paradise. The equatorial weather means that it's sunny, hot, and extremely humid most of the time. This is a true rainforest, getting about six meters of rainfall per year, but the results are an incredibly lush and green environment that is incomparable.
Don't forget to visit some of Dominica's incredible waterfalls, such as Emerald Pool, Trafalgar Falls, and Middleham Falls.
2- The Adventures
If you're ready to get your heart rate up, then Dominica is the place to be.
Diving/Snorkeling: Champagne Reef offers a unique diving experience, letting you see beautifully colored coral reefs and dazzling fish that cover the entire color spectrum. I highly suggest bringing an underwater camera here (I wish I had!). The reef gets its name from the tiny bubbles that rise from the ocean floor, boiling-lake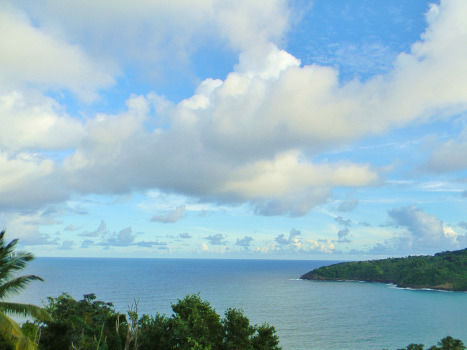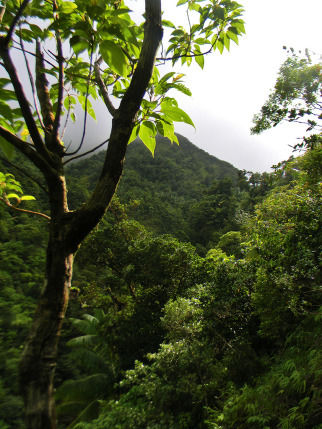 Hiking: The Monte Trois Pitons national park is a UNESCO World Heritage site and is full of incredible hiking adventures. The rise and fall of its many mountains leads you trekking over active volcanoes. The Valley of Desolation is a particularly interesting area, but be extremely careful of the steam vents! The most exciting trek is through the park to reach Boiling Lake, a lake that is at a constant boiling temperature due to the volcano below it. It is an absolutely stunning view, and the hike will take the average climber to the limit of his abilities!
3- The Lonely Planet Recommendation
Lonely Planet has released their long-awaited 'Best in Travel' lists, and Dominica ranks in the top 10 countries to visit in 2017! They attribute their recommendation to the beautiful and untouched natural environment of the island, and its great opportunity for eco-tourism. They also cite part of the beautiful history of Dominica and the many activities it holds out to modern explorers.
4- The Island Relaxation
Once you've finished with your heart-pumping adventures, it's time to relax. Dominica is not home to many white-sandy beaches that are common throughout the Caribbean, but there are a few very nice ones. I recommend heading to the town of Portsmouth at the northwestern part of the island to see the lovely strip of beach that they have there. Try the rope swing if you're really adventurous, or just watch the local kids as they swing into the ocean on a lazy afternoon.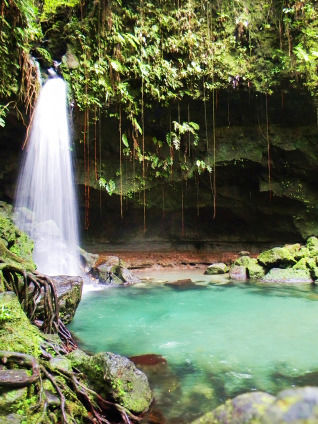 Another great place to relax is Screw's Sulphur Spa on the southern side of the island. A natural hot springs area, this park takes the hot water that comes from the volcano and pours it into different pools, changing the temperature by adding differing amounts of cold water to the hot. Jump into the icy cold pool and immediately into stingingly hot one right across to complete the experience!
5- The People
Dominica's islanders are peaceful, happy, and extremely friendly. They'll help you out in whatever you need, and since the island's official language is English you'll find it relatively easy to communicate. (I say relatively because of the thick Caribbean accent which you will quickly get an ear for.)
Island life has the mentality of doing things at a slower pace. You cannot rush the island. So embrace this lovely culture and relax! Even if things don't happen on time, they will happen.
Tips on Visiting Dominica:
Fly to Douglas-Charles Airport in the village of Marigot and start your tour in the north.
Rousseau is the capital of Dominica, but it is not the best representation of the island. I recommend visiting the more natural areas and staying away from the town unless necessary.
Transport is easy and cheap. Just flag down any passing minivan/bus and they will take you wherever you want to go. To get across the island won't cost you more than $5 USD.
Pagua Bay is a fantastic hotel with reasonable prices near Marigot. It is run by Americans Rick and Alicia.dominica-060
I highly recommend visiting Dominica if you have the chance. This beautiful island was part of my life for a wonderful few months, and I will always treasure my memories from there. Let us know about your plans to visit Dominica, any questions you have, or any experiences you'd like to share!
I hope you enjoyed this post! Don't forget to subscribe to our blog and keep up with our budget-friendly adventures!
The post was originally published on Piggy Bank Travels.