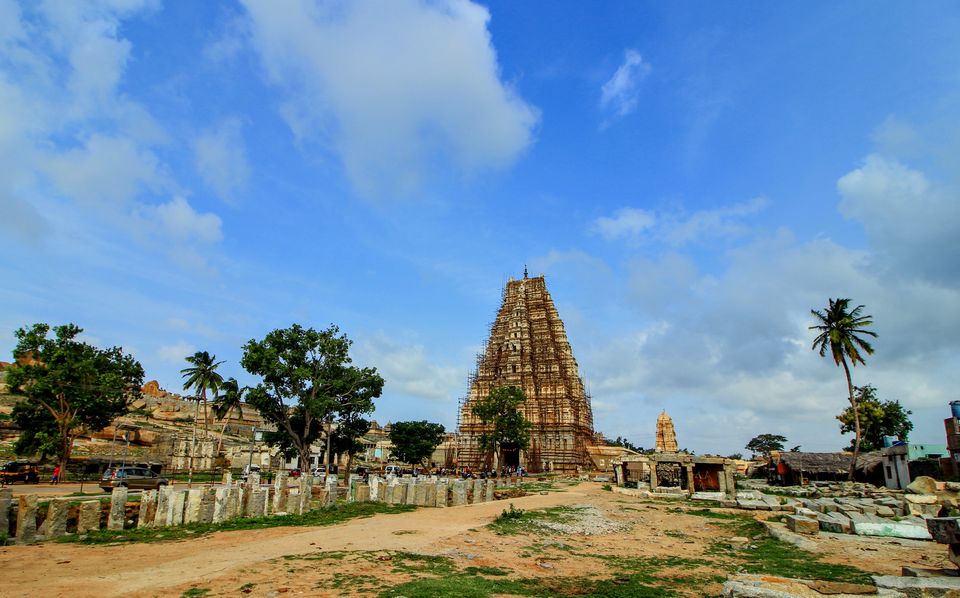 Hampi, a place with conventional values and a hippy side as well.

Popularly known as an ancient village of India, enriched with numerous temples, monuments & heritage structures (also recognized as a UNESCO World Heritage Site). It is said that Hampi was one of the best areas of the capital of the Vijayanagara Empire (one of the richest empire) from 1343 to 1565 because of its strategic location, bounded by the torrential Tungabhadra river on one side and surrounded by defensible hills on the other three sides.
Now, when I say HIPPY SIDE, there is this dark side of hampi (or shall I call it the bright side?? Well, I leave that upon you to decide). To be more precise, the other side of the river Tungabhadra, is a paradise for backpackers and gypsy souls.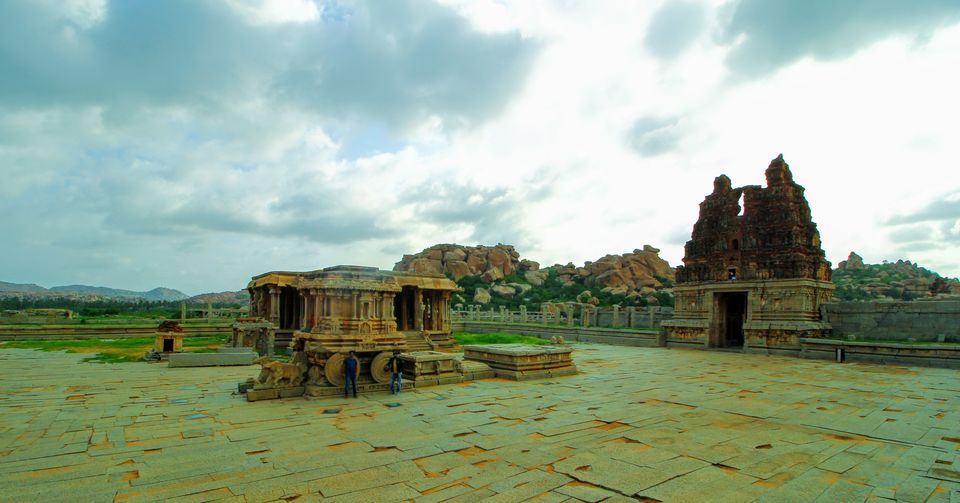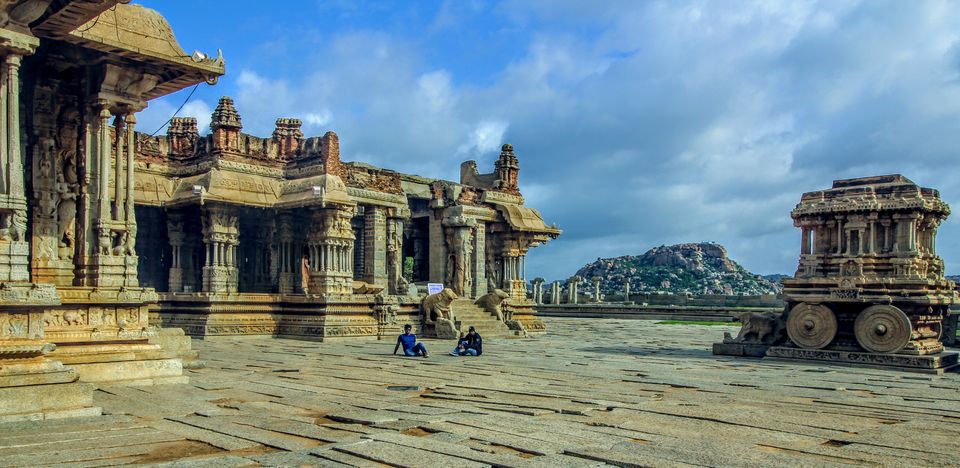 Starting from the beginning.
Another extended weekend was on its way, giving us an opportunity to get out of the corporate slavery and fill ourselves with life.
Since the summers had finally gone & monsoons had just arrived, we were so relieved and highly excited to make up for the loss of traveling due to heat. There wasn't any hunting for destination because Hampi was popping up since long and also what could be a better picturesque destination for a newly acquired DSLR. Not much planning was done for this trip as we decided to go with the flow.
Day 1: Ride begins
We were five wanderers with our own beloved motorcycles, packed our bags, put it over the rear seat with a bungee, fueled up, geared up & began the journey. Route was pretty simple and one among the options suggested by google - Hyderabad>NH44>Mahbubnagar>Raichur>Sindhanur>Hampi.
We started at 5:30 in the morning from NH44 & ORR intersection near airport. It was partially bright by that time and the weather was amazingly cool. The cool breeze getting in through the air vents & mesh of our riding gear was giving us goosebumps. It wasn't raining but the smell of last night's rain was present in the air. We covered good 70-80 Kms within an hour when we took our first stop for breakfast around 7:00. It was a usual small South Indian tiffin which served fresh Idly, Dosa, Puri etc. We had our first meal for the day & continued our journey.
Hyderabad to Hampi is 380 odd Kms and the route is full excitements in the form of paddy fields, mountains, barren lands, water bodies, off-roads & highways. We took enough stops to enjoy & admire the beautiful landscapes & scenery. We had our long lunch break somewhere after crossing Raichur at a dhaba alongside the highway which served some decent Indian food.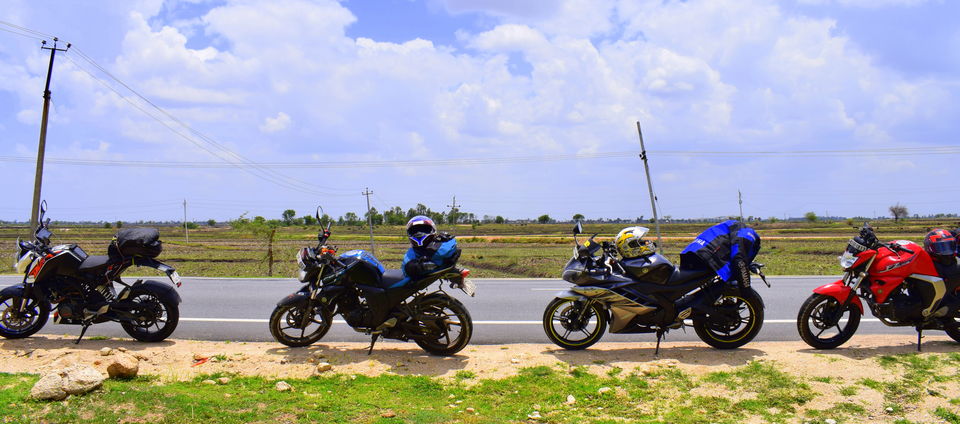 Heavy rains were there in weather forecast but we were struggling due to heat as there was no sign of rain on the way.
As soon as we entered into the last 30-40 Kms of the journey, the climatic conditions changed & it started drizzling. Soon drizzling converted into heavy showers. we enjoyed the moment to the fullest & refreshed ourselves.
We started getting the feel of the place as we came across the beautiful paddy fields, countless coconut trees and big boulders to the farthest our eyes could see.
As soon as we entered the city of Vijayanagara, we could see numerous temples and old structures, beauty of which made us easy to understand that why this place is one of the UNESCO World Heritage Site.
We entered the main Hampi bazaar which is close to the most famous Virupaksha Temple to find ourselves accommodation when we noticed the another beautiful side of Hampi. Unlike any other small village near a famous tourist spot, Hampi offers a lot more. The entire area near this temple is a beautiful artistic creation by the beautiful people who live here. Amazing wall paintings, artistically decorated restaurants, shops selling master pieces of art, rooftop cafes, beautiful houses, clean & tidy streets and what not?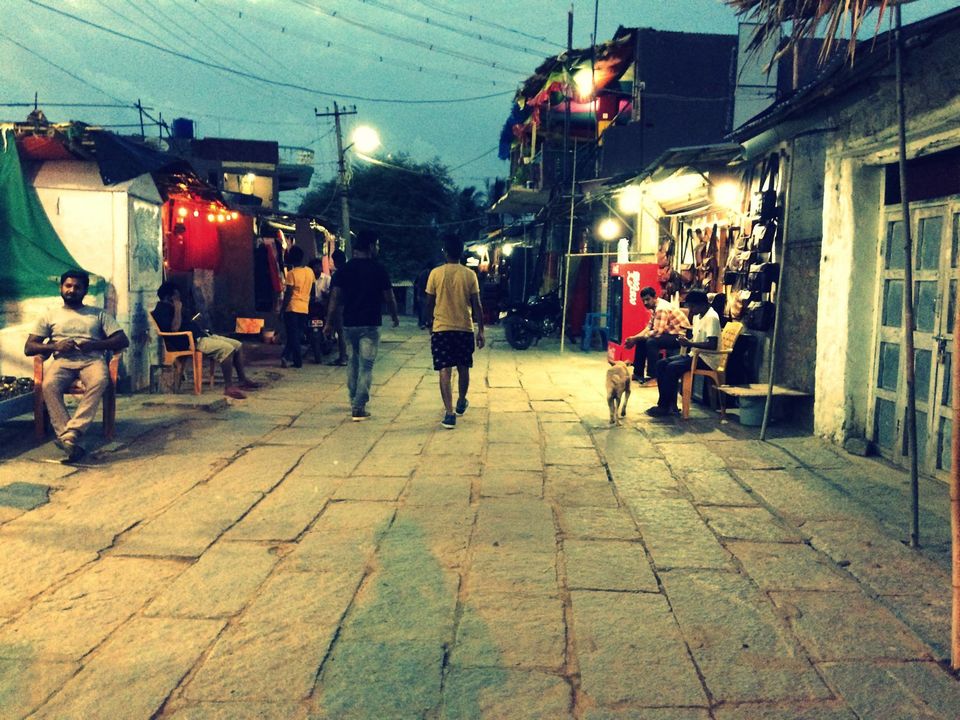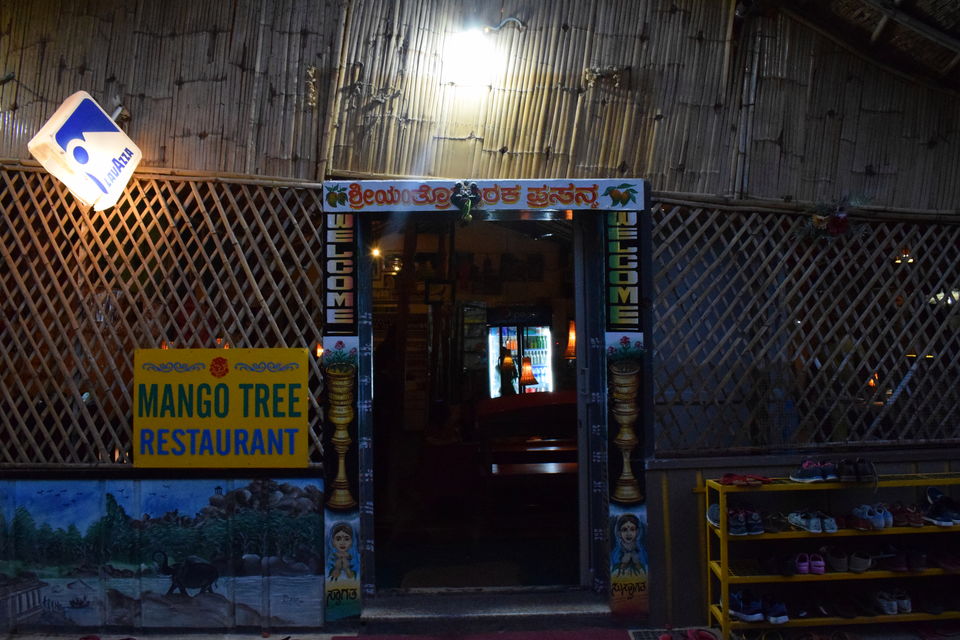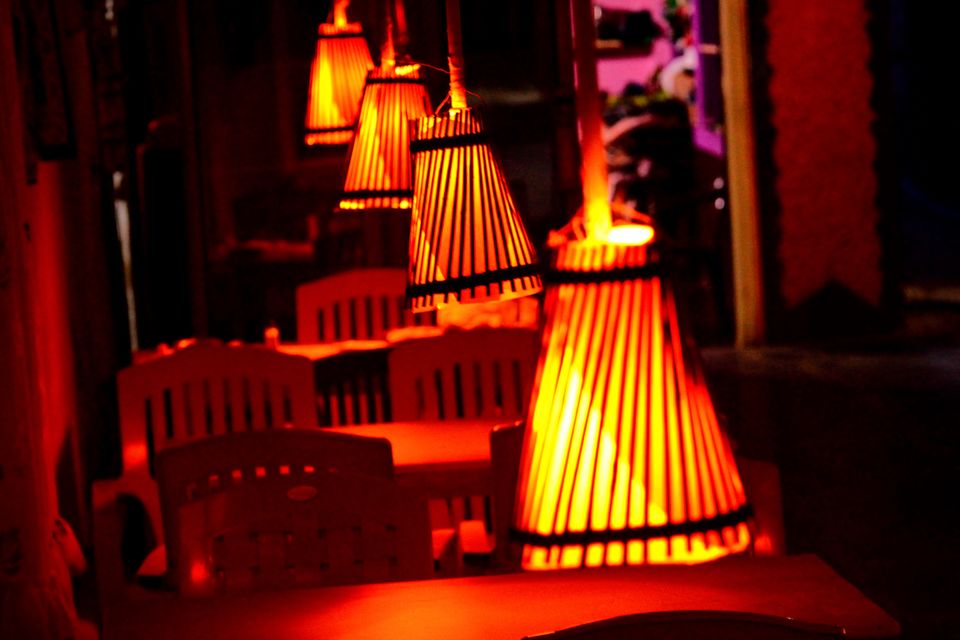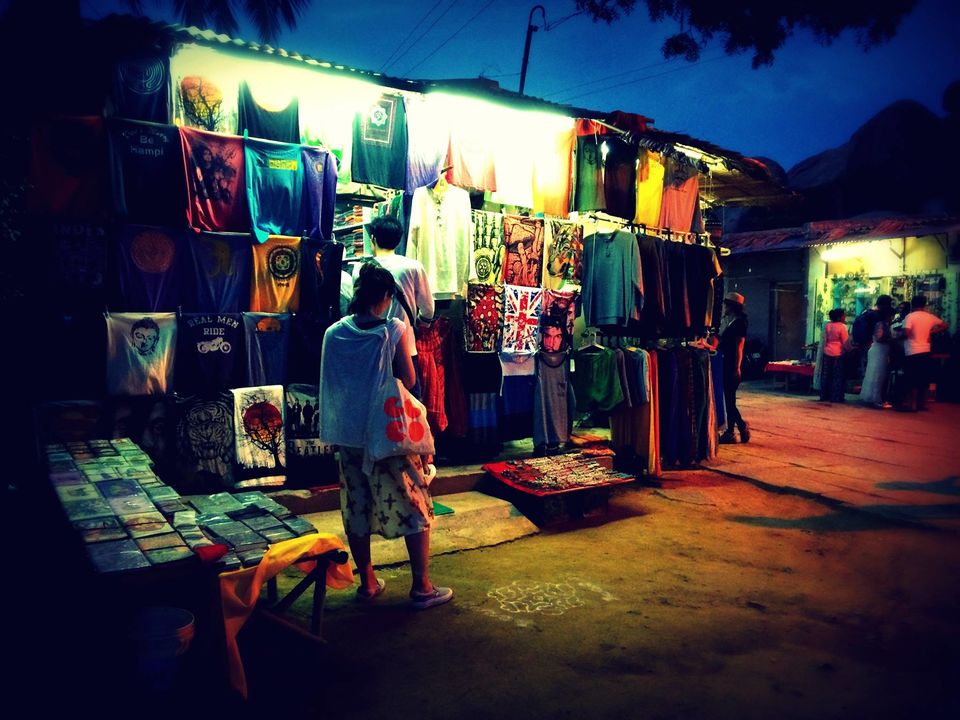 It is pretty easy to find a room here as almost every house provides a home stay for tourists. The only thing which has to be taken care of is CASH. No one accepts cards here, it's a completely cash only zone, and forget about Paytm as there will not be any mobile network other than BSNL to use internet. I wonder how these people had survived the demonetization.

As soon as we got the room, we freshened up and got out to see the place. You get superbly awesome coffee here. In terms of food also, the place is not just limited to typical South Indian meals, You get delicious Italian, Chinese & continental food.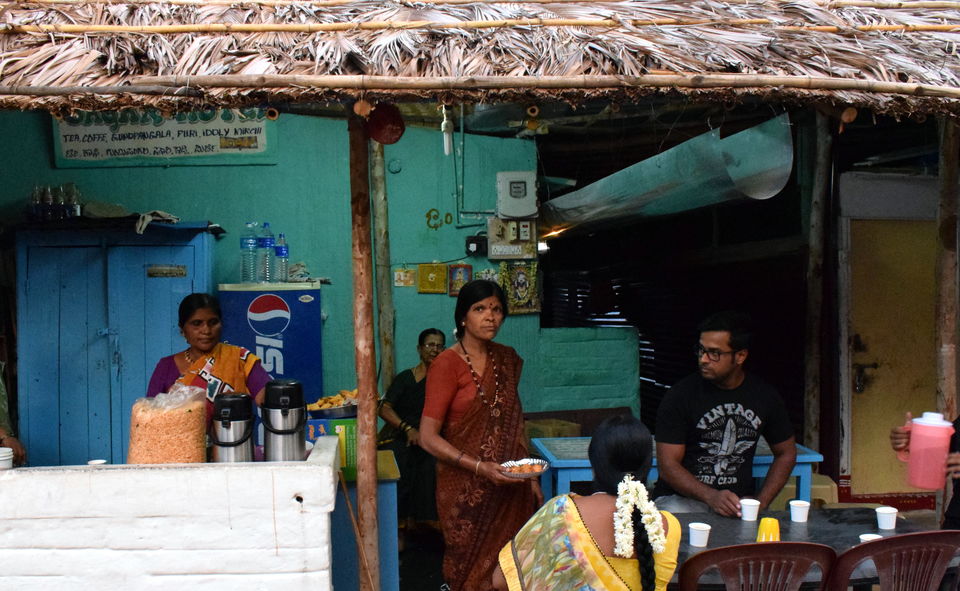 We visited the Virupaksha temple in the night and tried some night shots of it. Hampi sleeps early, most of the cafes/restaurants closes around 9-9:30 & you hardly find people on the streets after 10:00.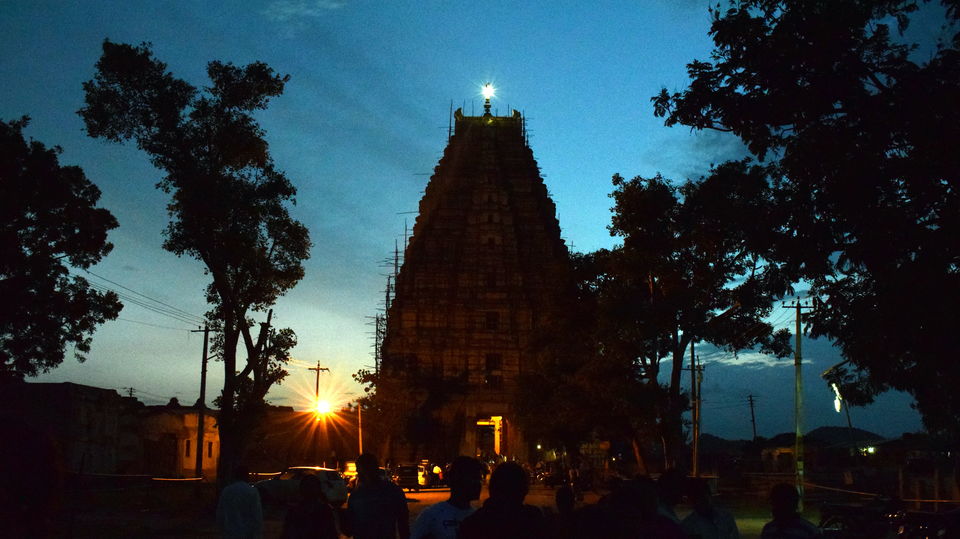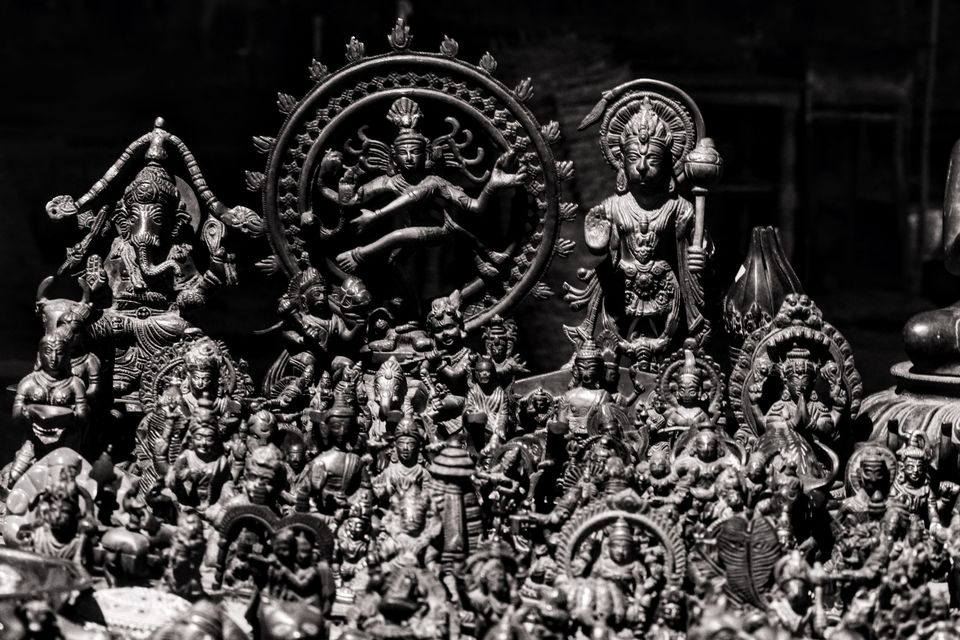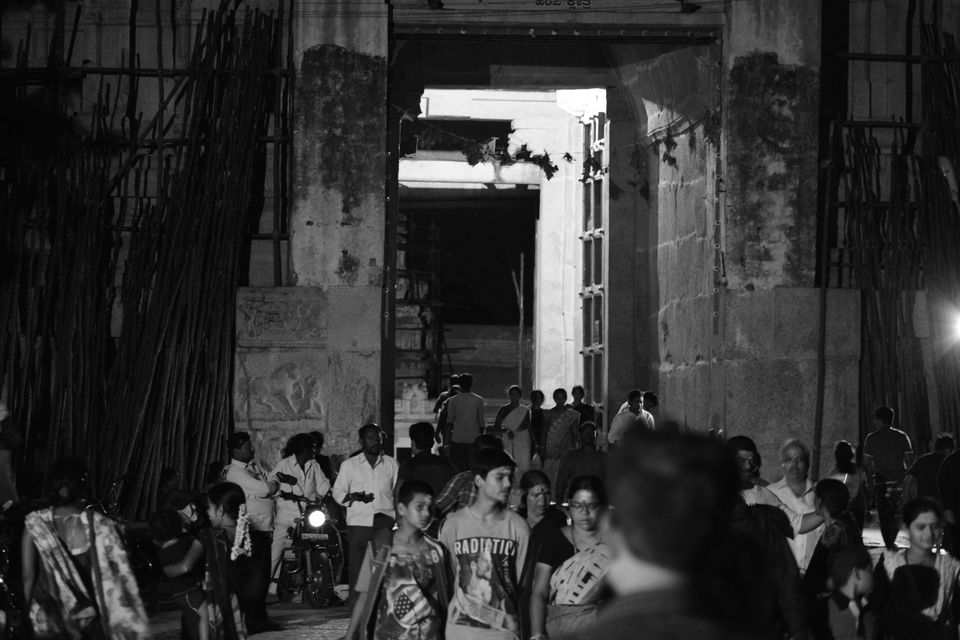 Day 2: The Exploration
Day 2 started around 6:00 in the morning and the sunrise view was missed even after putting alarms on. We started our exploration from Matanga Hill which is just opposite to the Virupaksha temple. It has got some great piece of art around which includes the Monolithic Bull.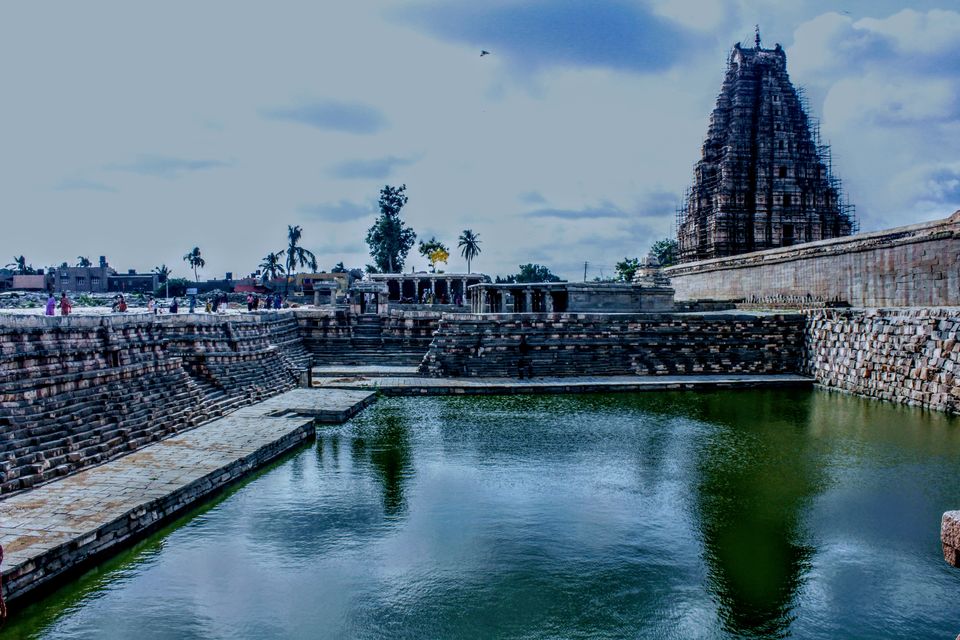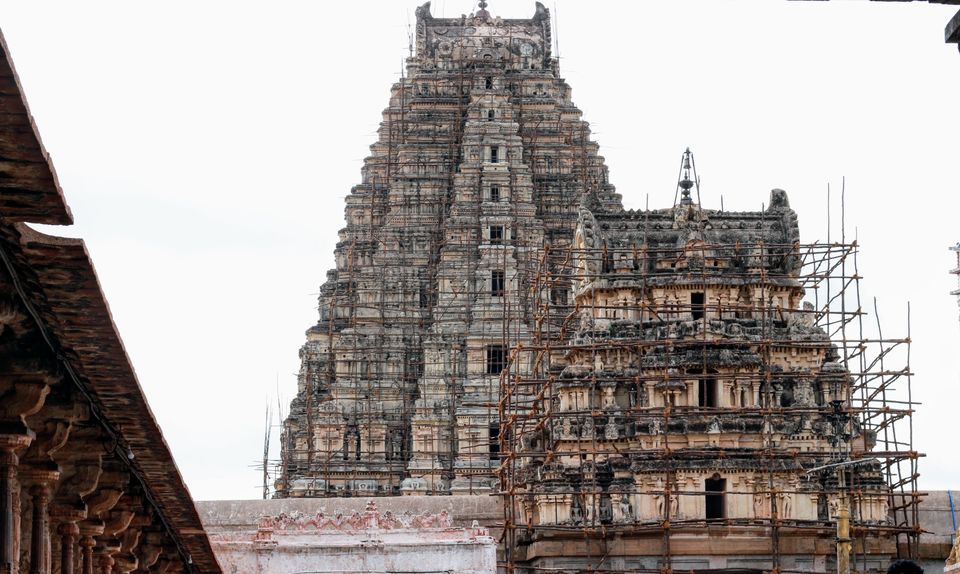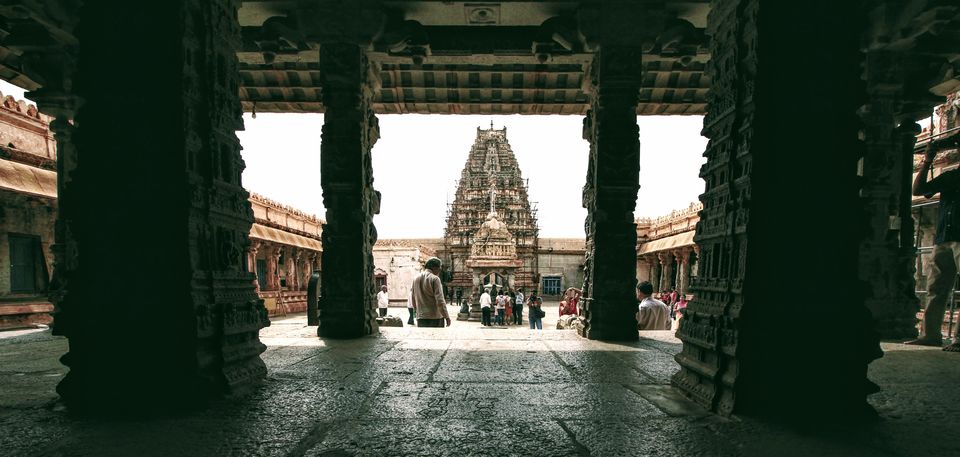 We headed towards various spots as suggested by the hampi guide book which took us to some great piece of architecture. Since we started early, we covered a lot during the first half of the day.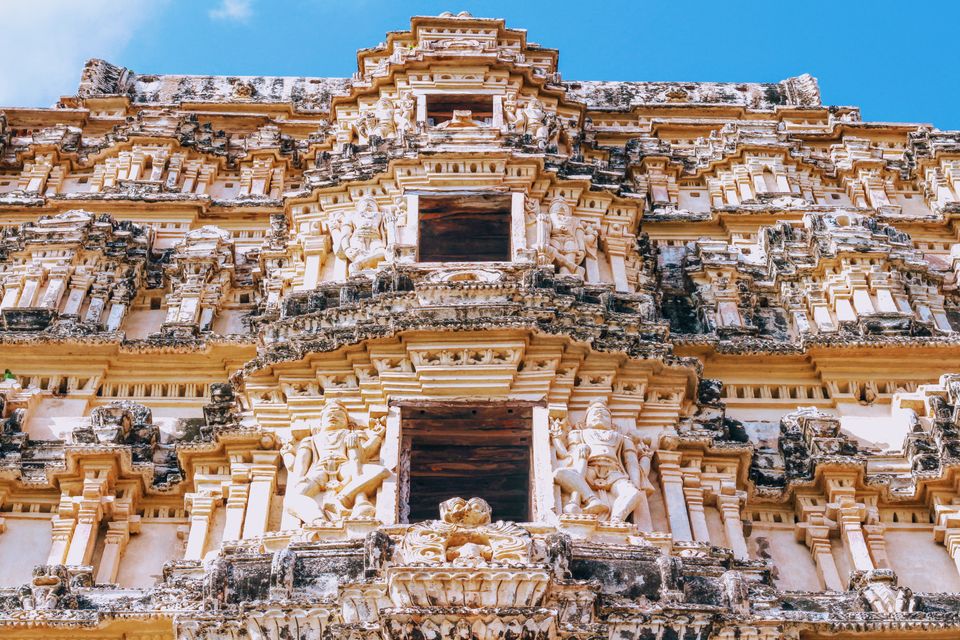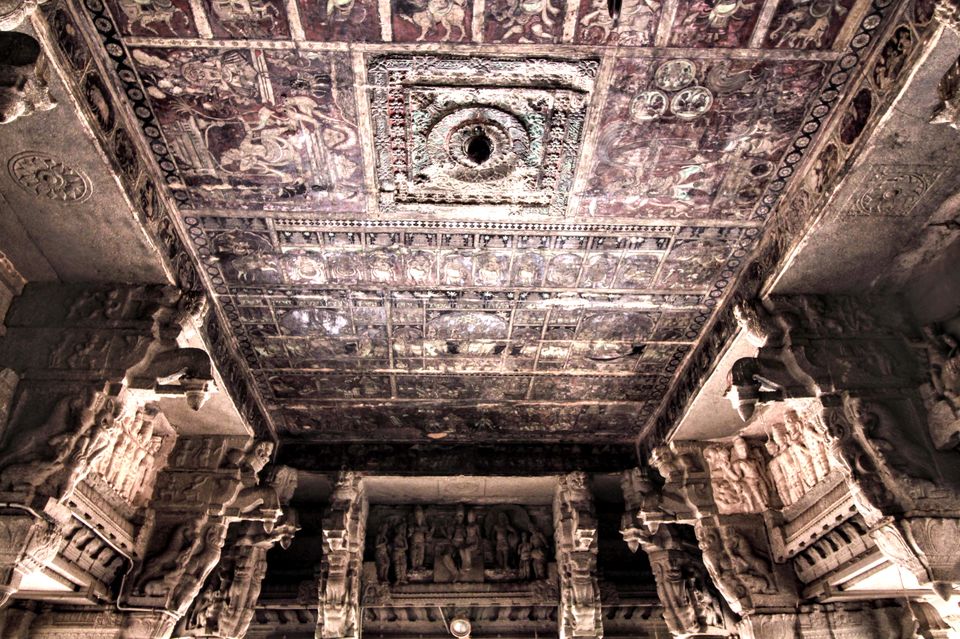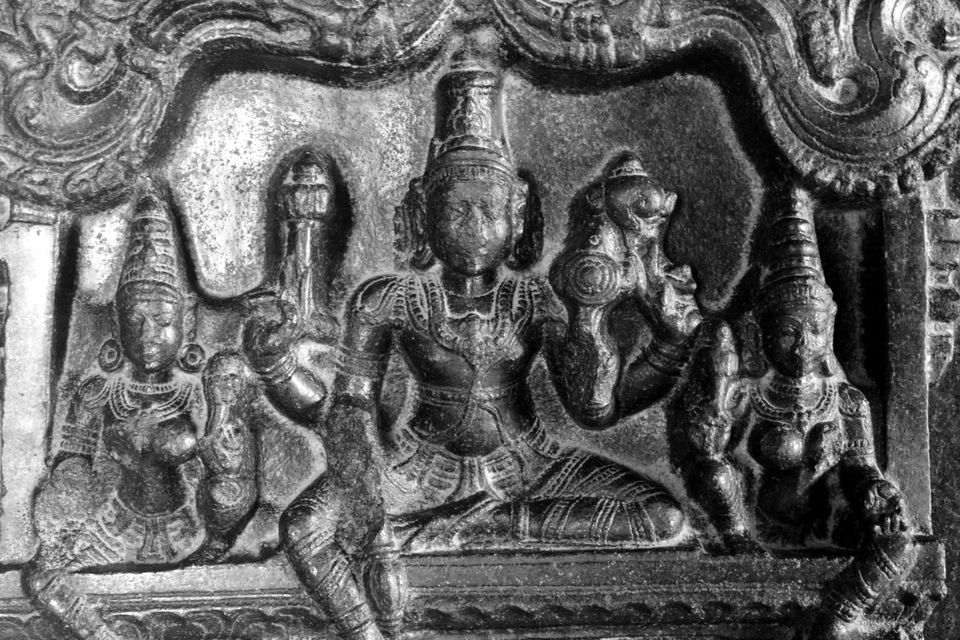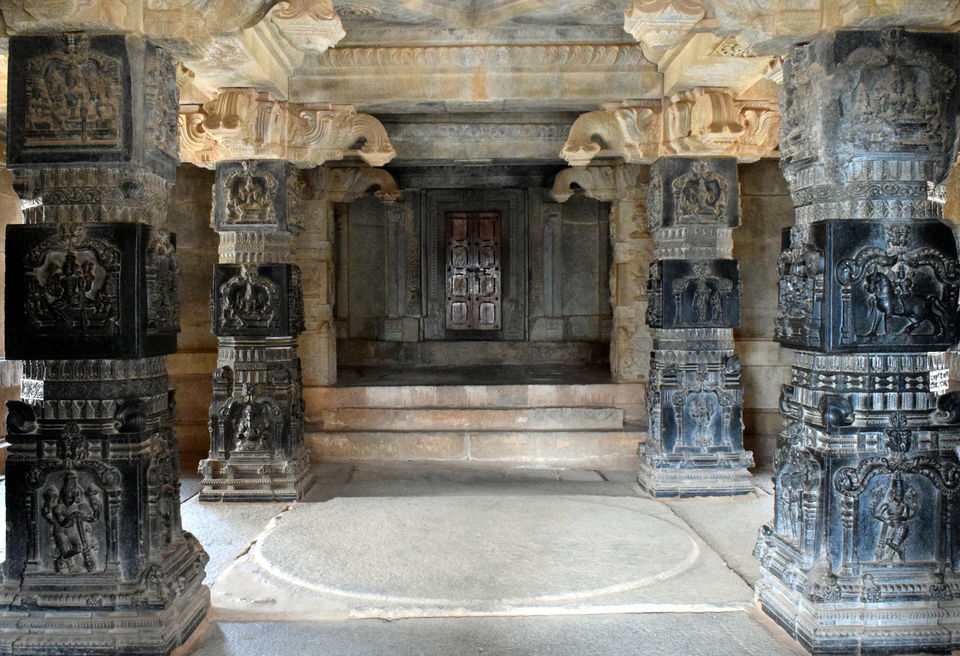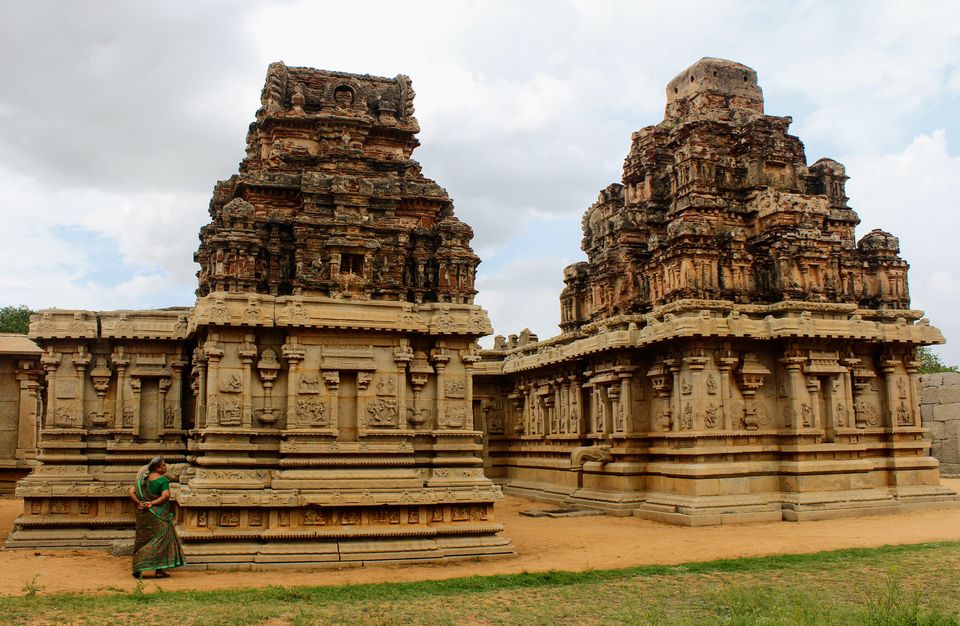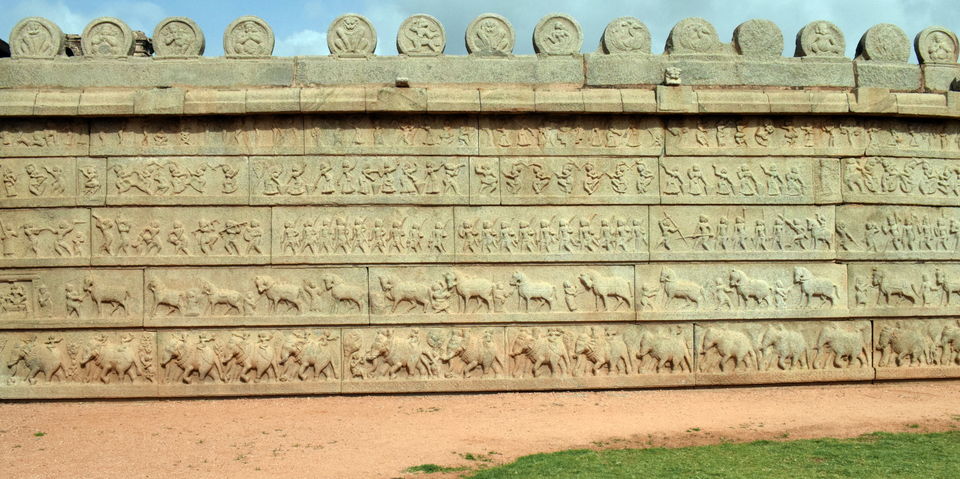 As we move forward, we get to know that the Vittala Temple Complex is perhaps the most well-known among the ruins of Hampi for its iconic stone chariot in the vicinity of this temple complex. It is a 2 kms walk from the entry gate, inside which vehicles are prohibited or else one can ride in the battery operated vehicle run by the management at a nominal charge of Rs.20. Also, it has an entry fee of Rs.30 per person.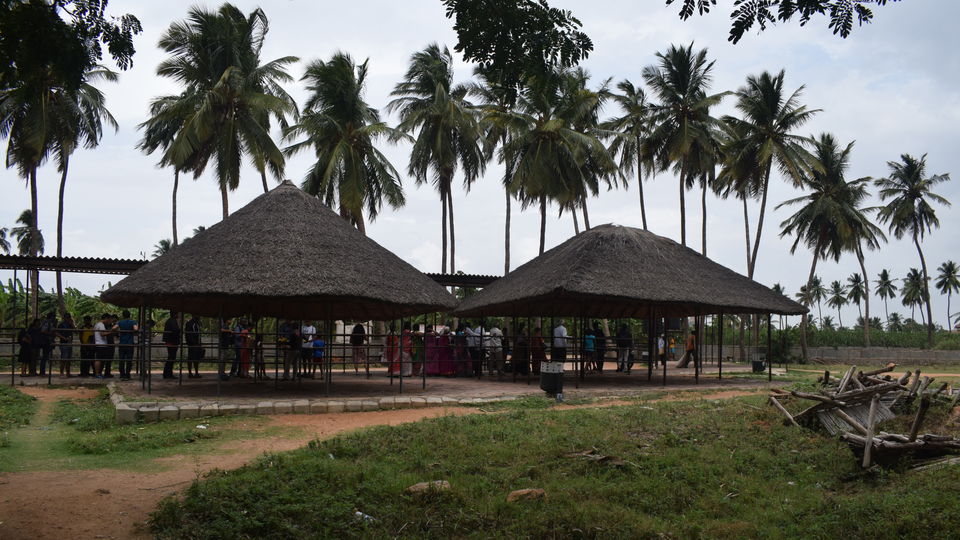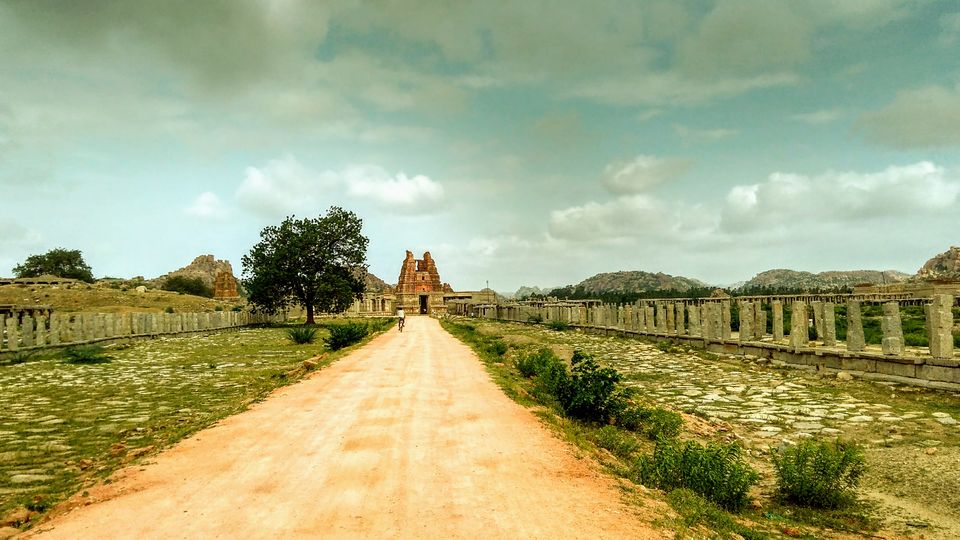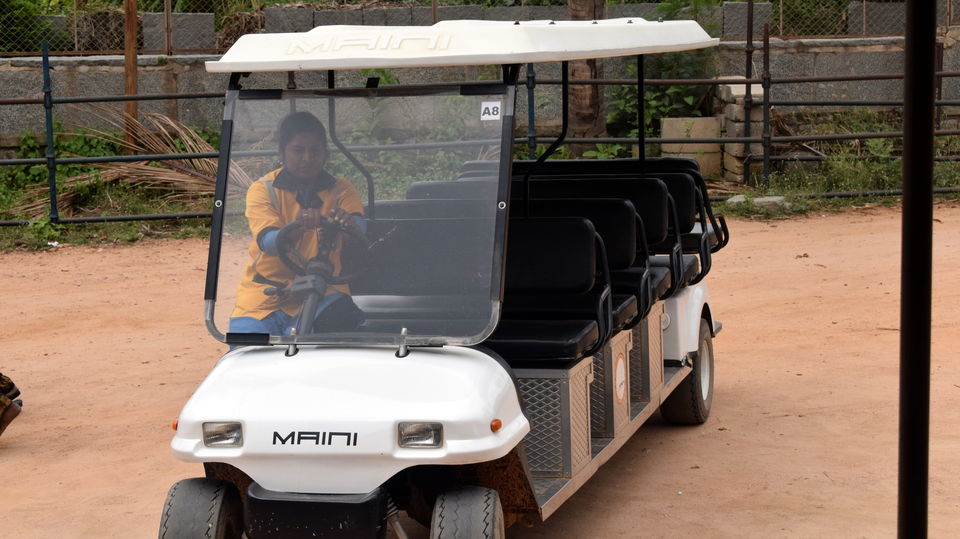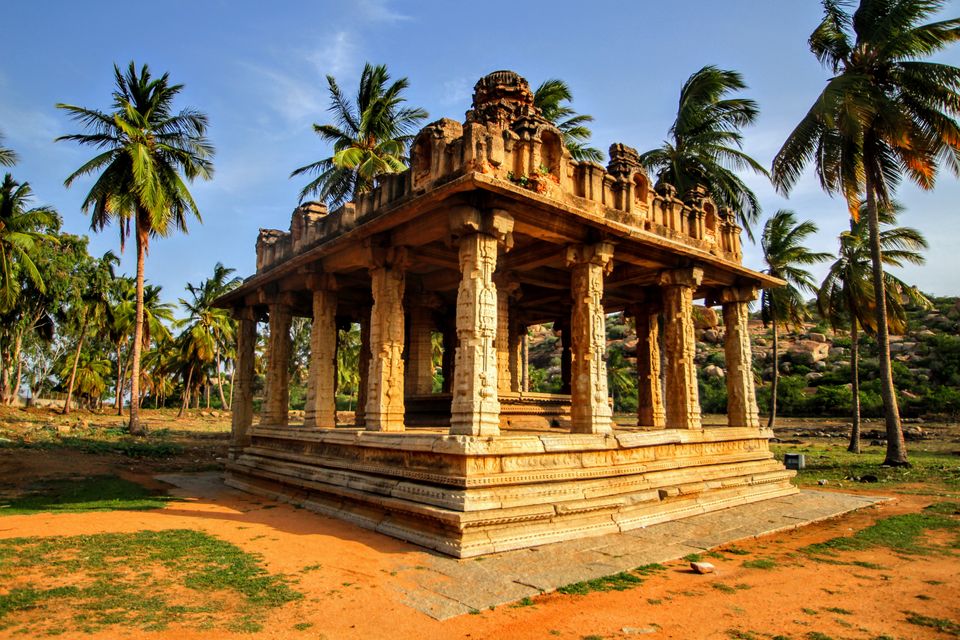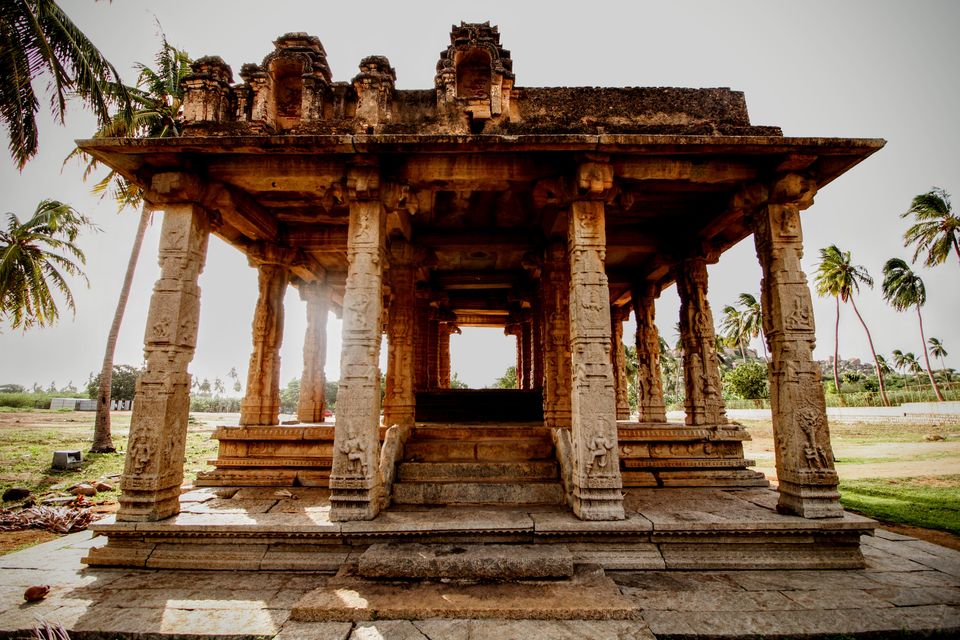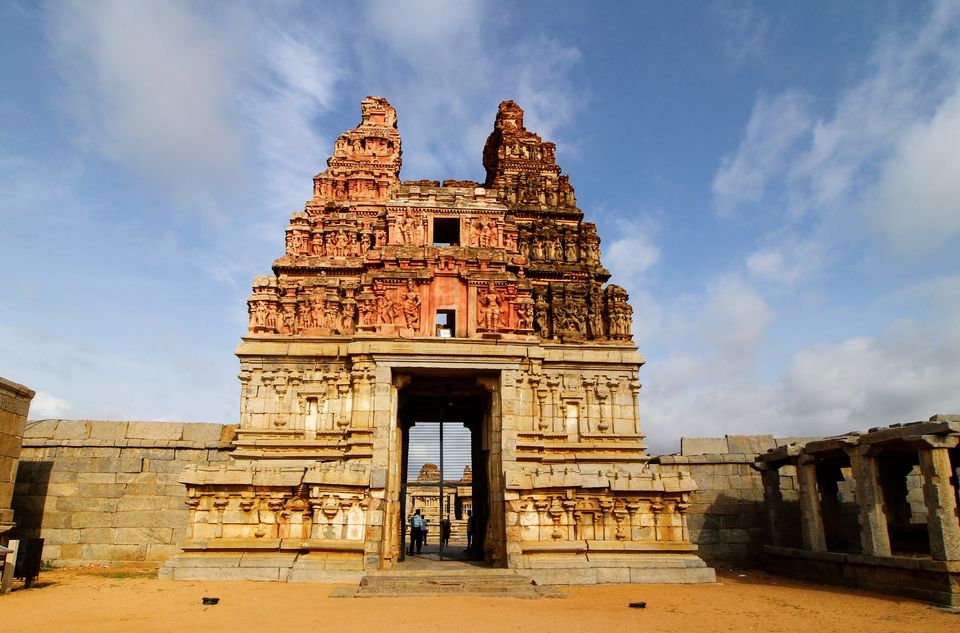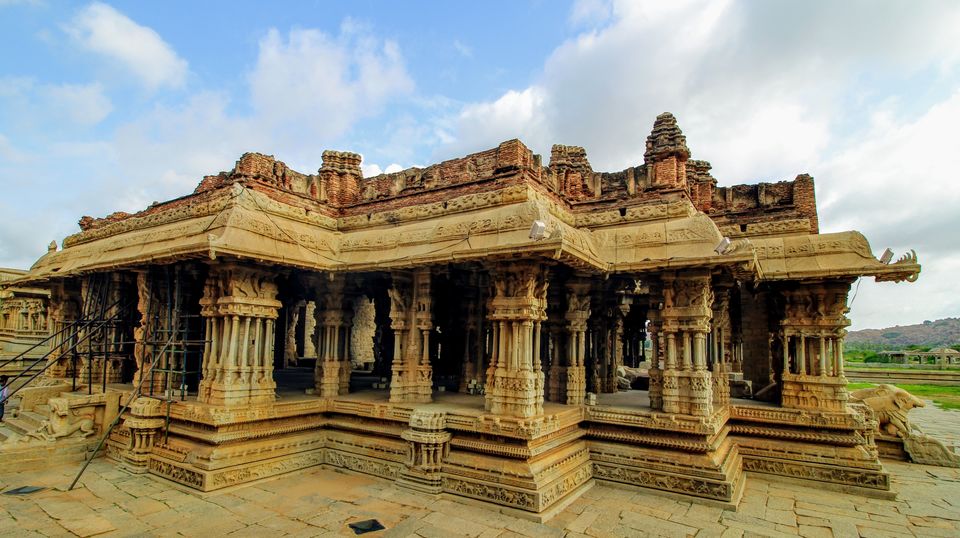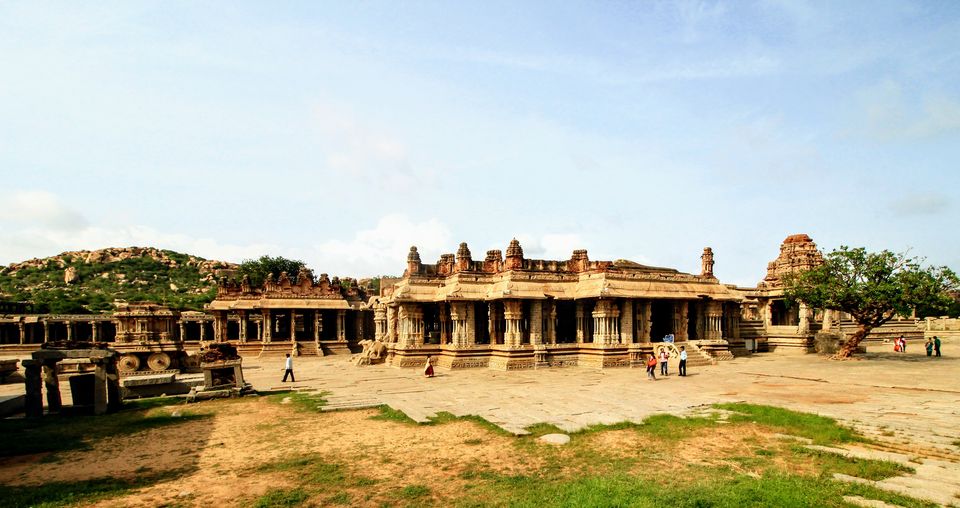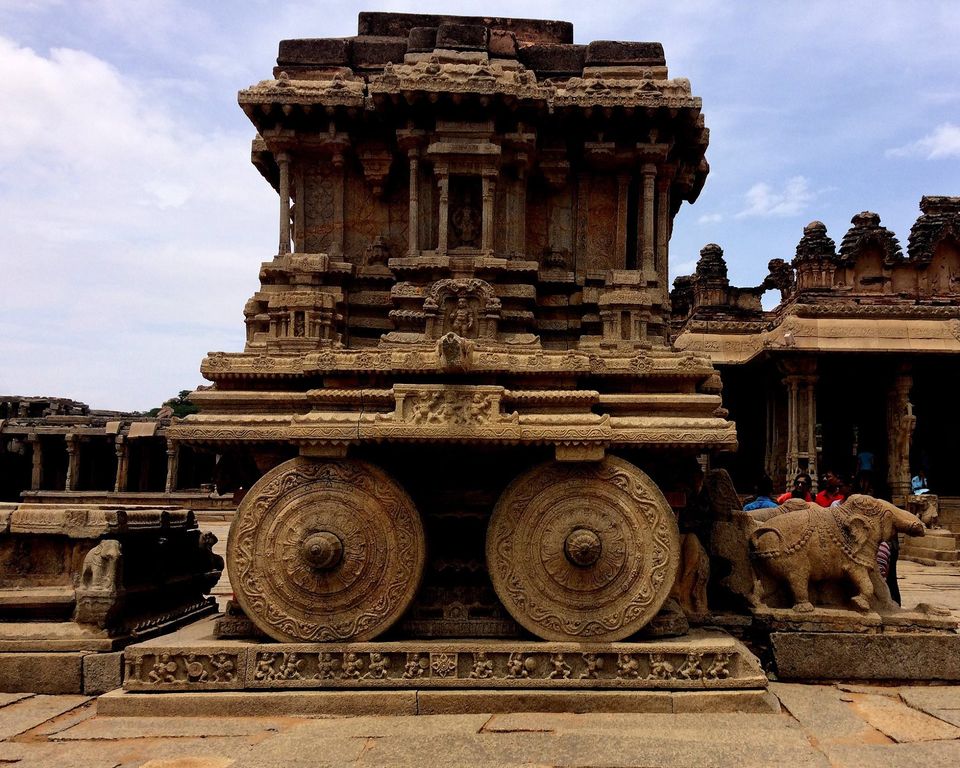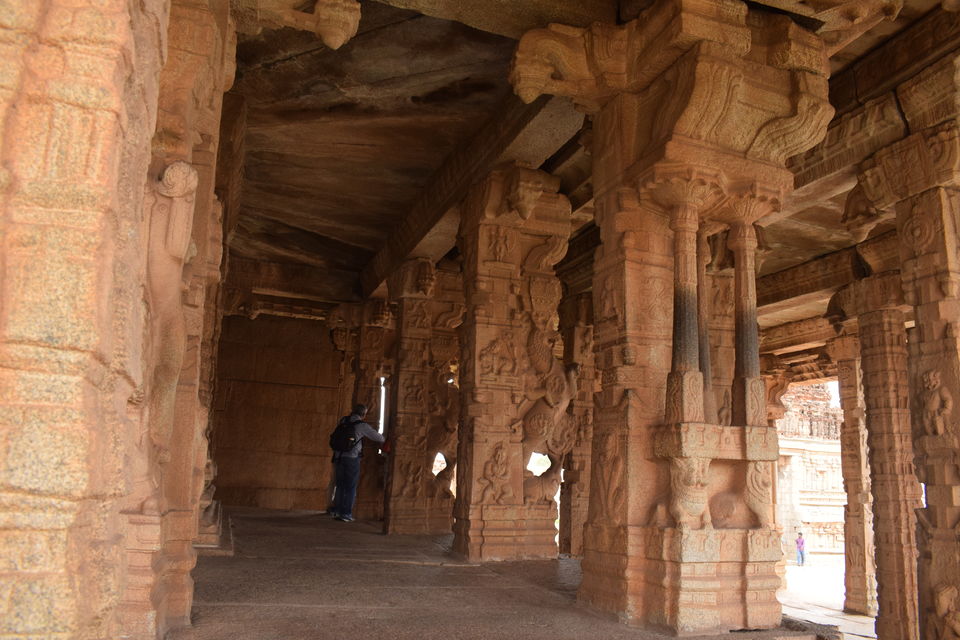 After spending the entire day admiring the artistic beauty of this place, we were looking forward for a great sunset view from Matanga hill as it is said to be the best spot for a sunset view. Climbing to the top of Matanga hill was a real task but the view was breathtaking. Also, the wind blasts were so heavy that it could actually take people with it. The view of sunset behind the top of the temple was mesmerizing. We spent good 1 hour over the top of the hill discussing & praising the beauty of Hampi.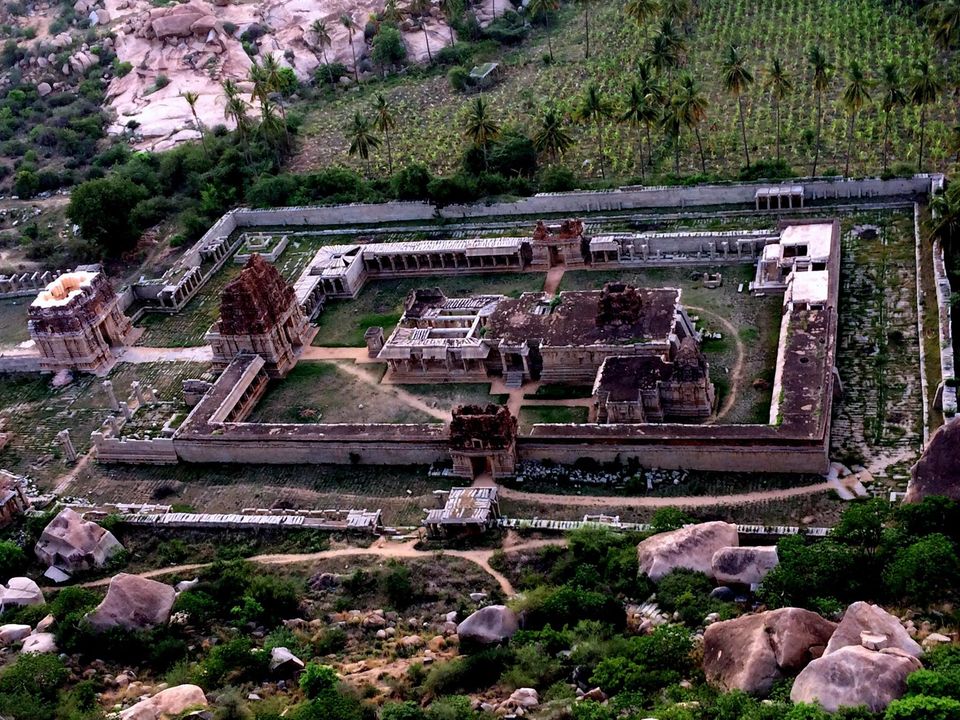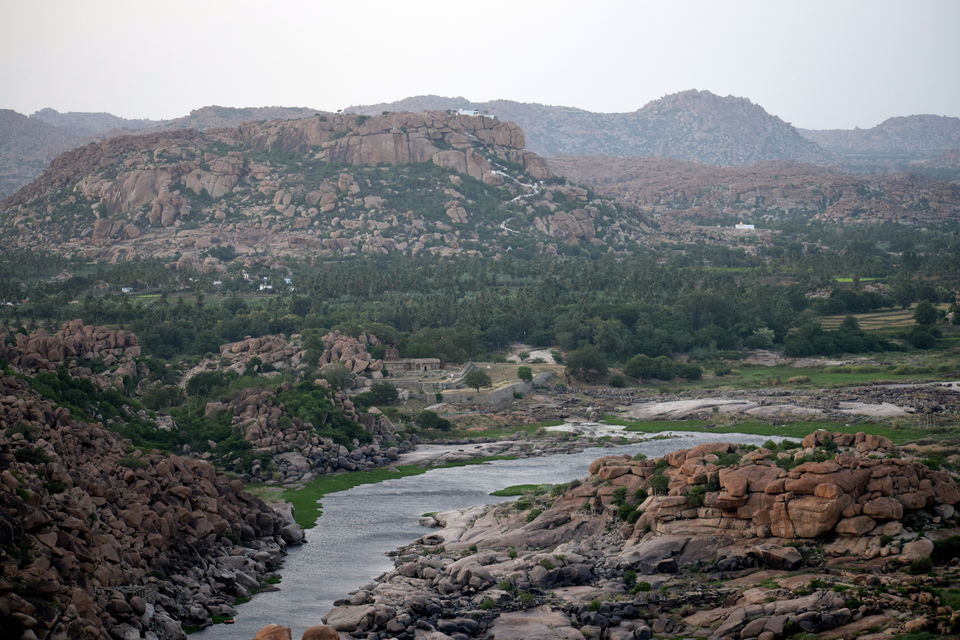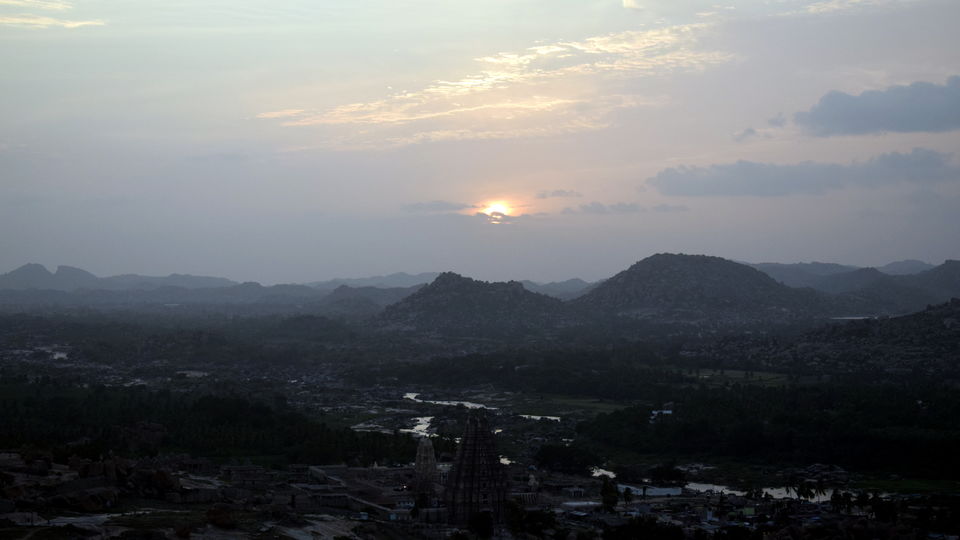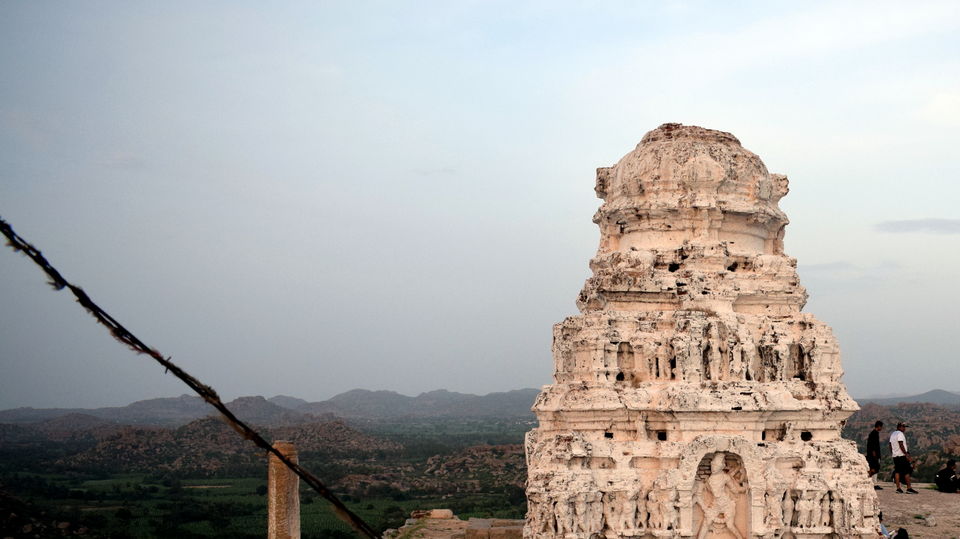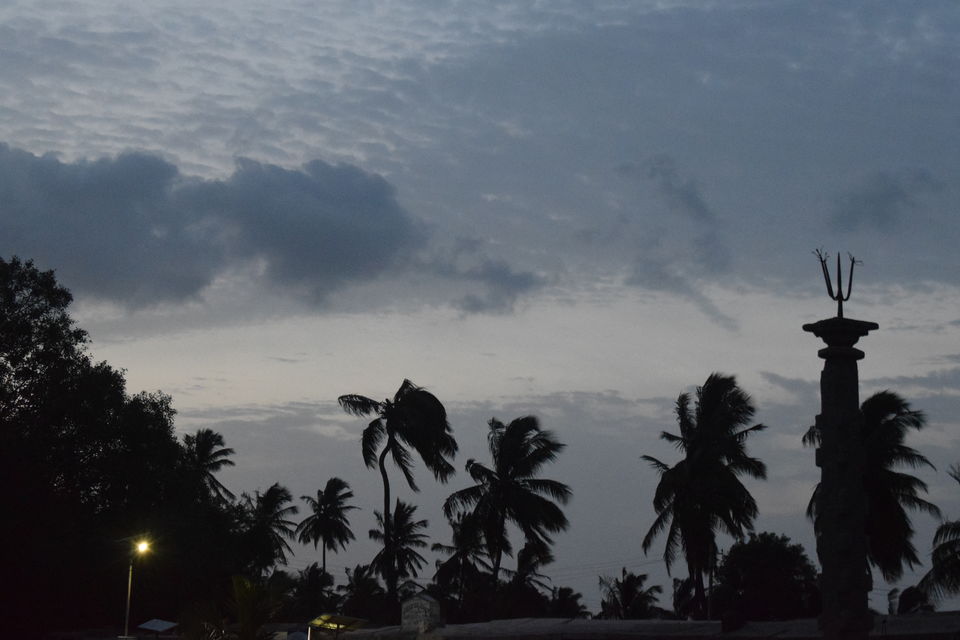 We ended our day after eating dinner at one of the restaurants in Hampi bazar and walk across the streets of Hampi.
Day 3: Get back to routine
We started early in the morning at around 5:00 to avoid the afternoon heat during our ride and reached Hyderabad at around 12:00 noon. Nothing exciting happened during the return journey and we maintained a very good speed with less no. of stops. Although, we did get to see the beautiful sun rising right from the grass fields which reminded the famous quote about Sun, "The Sun is a daily reminder that we too can rise again from the darkness and we too can shine our own light".
Things to note for Hampi trip
Carrying enough cash is a must / Cycles can be taken on rent easily @Rs.100 per day & Mopeds @Rs.300 / Buying a Hampi guide book for Rs.30 really comes handy which comes with a map / Hire a guide if you like to know about the history.
Check out the Hippie side here
https://www.tripoto.com/trip/hippie-island-hampi-for-gypsy-souls-595d56e0db517
Special thanks to Akash Roy & Soumabha Pal for clicking awesome pictures.
Follow on Instagram: abhisheksinghania24, akashroy765