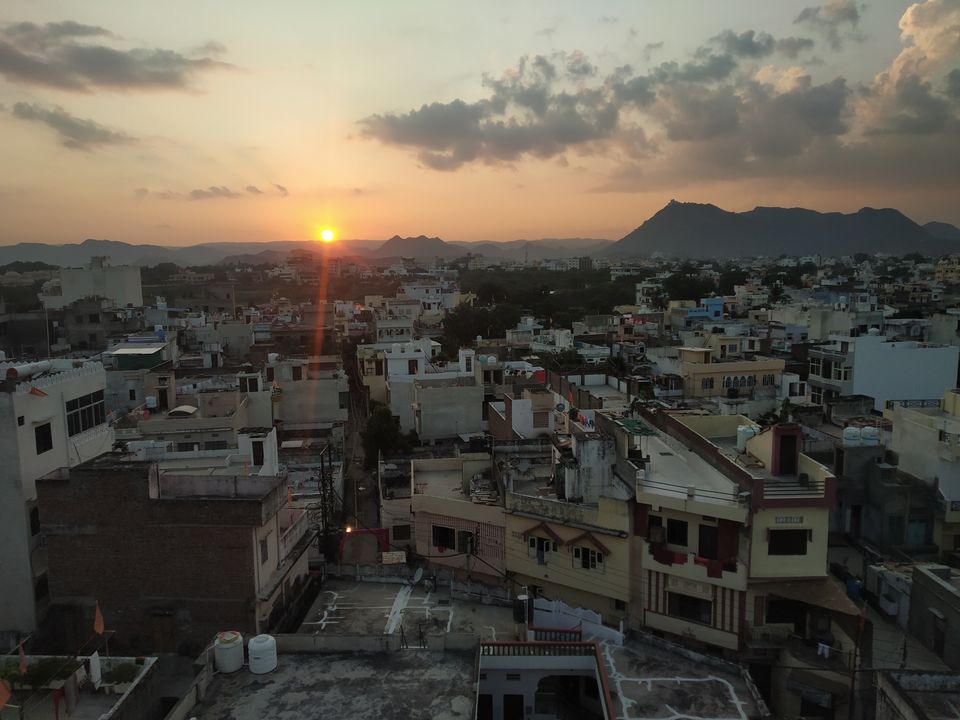 My exam had just finished and i was thinking to go on a 2-3 day solo trip. I opened google maps and just look around which is the nearest place near me where i can go for 2-3 days for a solo trip. BTW i live in Indore pursuing engineering from IIT Indore. I found Udaipur the nearest place where I can go for a small trip which is roughly 380 Km from Indore. I planned out everthing on 5th october in the morning and booked bus, hotel, bike, etc instantly.
I left Indore on 5th october, i took a bus for Udaipur which took roughly 8 hrs to reach the destination.
I reached my hotel which i already booked on Bookings.com, it was small beautiful property located just near the lake which gives a beautiful view of sunset and sunrise. ( The royal Lake view Villa).
After having breakfast I left the hotel to receive my scooty which i booked online using ONN Bikes, the pickup location was just 5 min walk from the hotel.