Amer fort is one of the best tourist destinations not only in Jaipur but the whole Rajasthan. The fort was built by Raja Man Singh with an amazing architecture that combines both Mughal and Hindu styles. The fort is made of red sandstone and marble. Amer and jaigarh are interconnected with a passage which is believed was used to escape at times of wars and escape the enemy..
Some info
Famous for- history, architecture, palace, temple
Best time- june-April (to avoid summer heat)
Visiting tine 10 am -5 pm
Duration-3 hours
Entrance fee- 100 for indian and 200 for foreigners ( this is for entry in palace, sheesh mahal that really looks good at night after 8:00pm)
NO ENTRY FEE FOR fort and temple
Here are few pics of entrance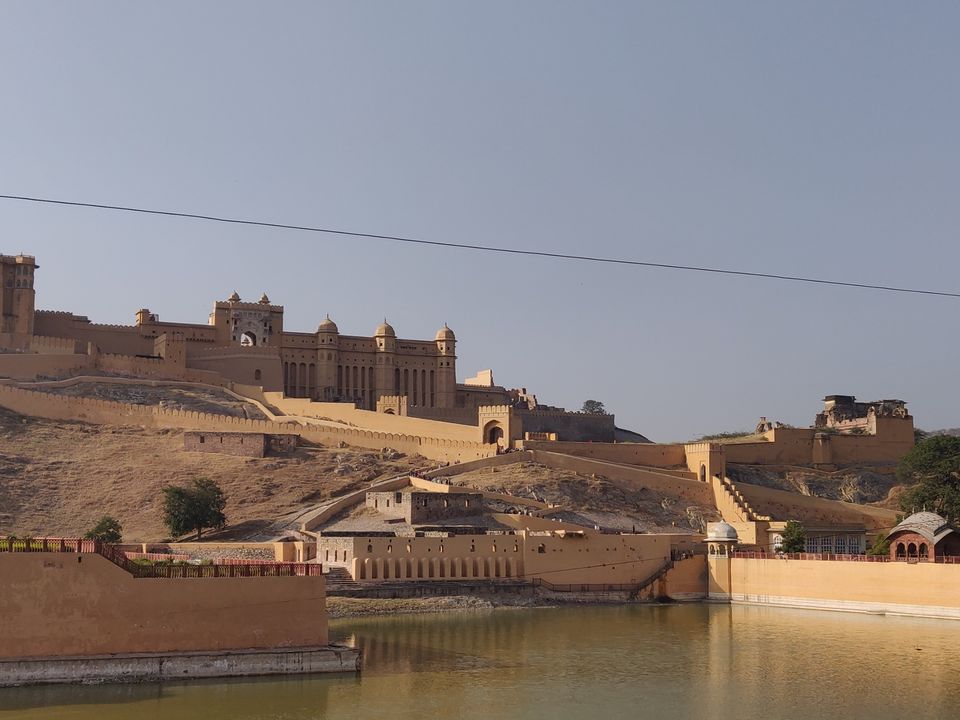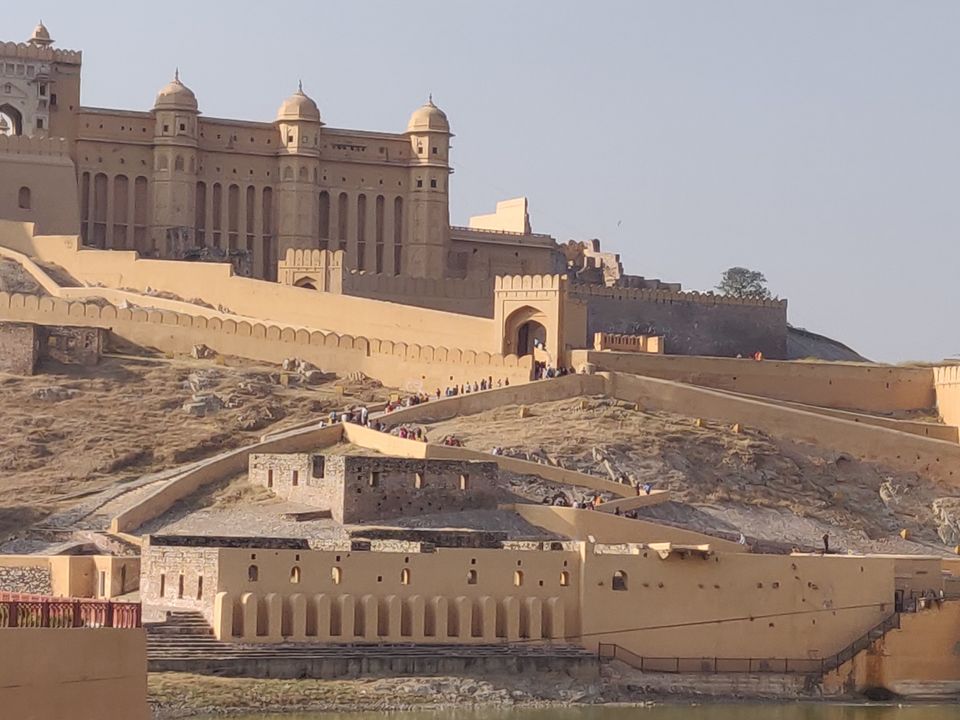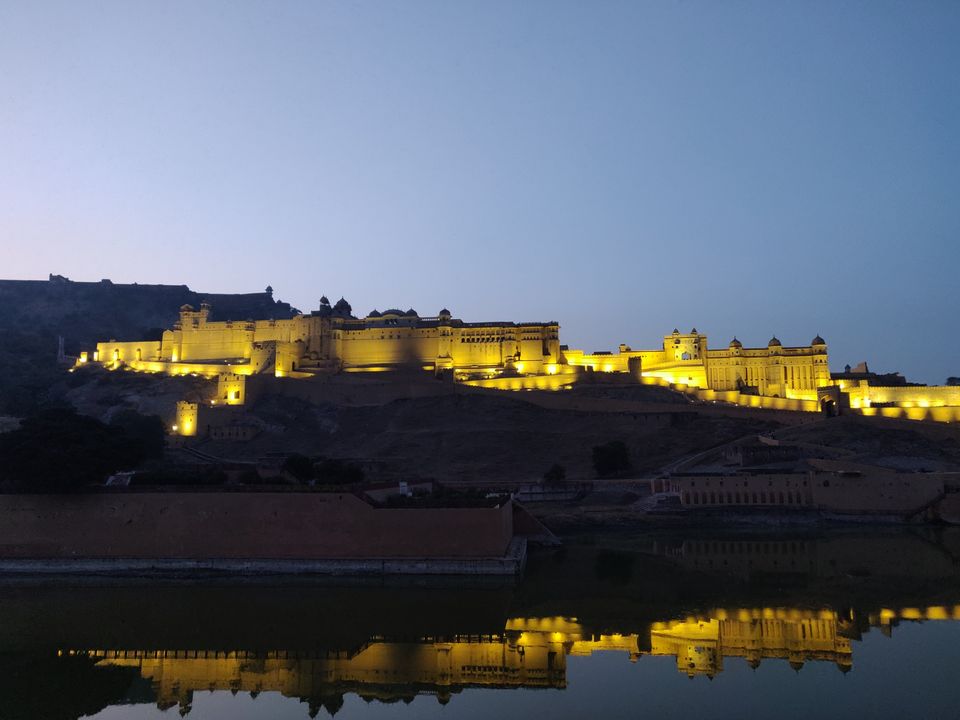 you will see lots of elephants inside and you can take an elephant ride to reach to the fort which will cost you 1200 for two.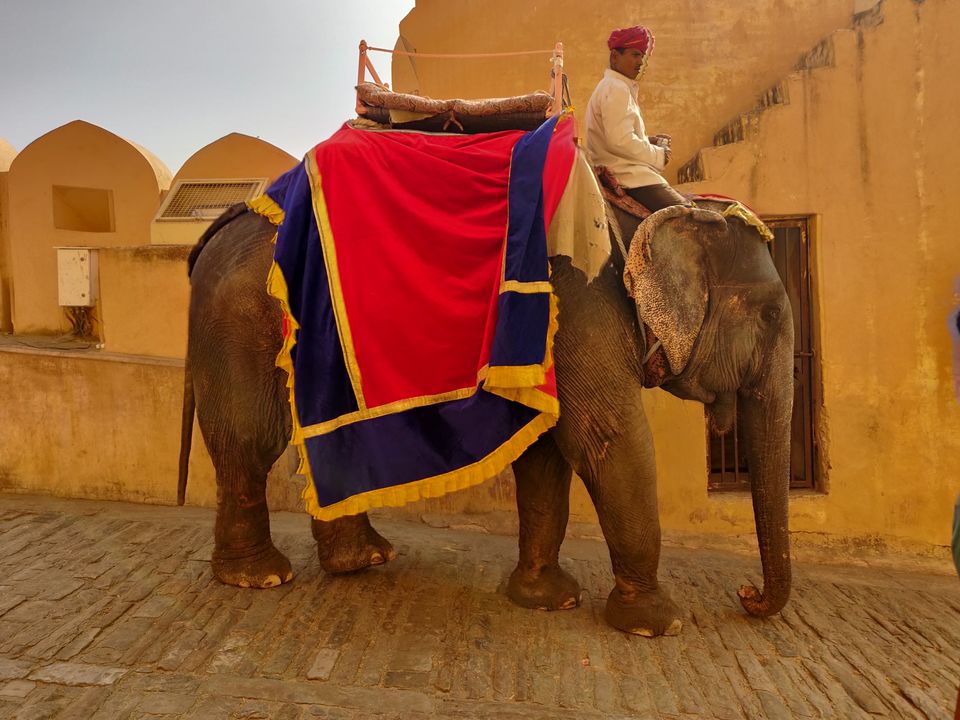 If you are planning to visit in the eveningight time, you must see a 50 minutes sound and light show.
Here you can enjoy the brilliant view of amber fort in the front and jaigarh on the left and hills behind it and it gives local flavour of Rajasthan.
Entry Fee : Rs. 200.00 (English at 7.30pm)
Entry Fee : Rs. 100.00 ( Hindi at 8:00pm)
I have visited Amer in the morning and night as well. I really likes its night view. Here are few pics of night view.. do visit if you like the pics.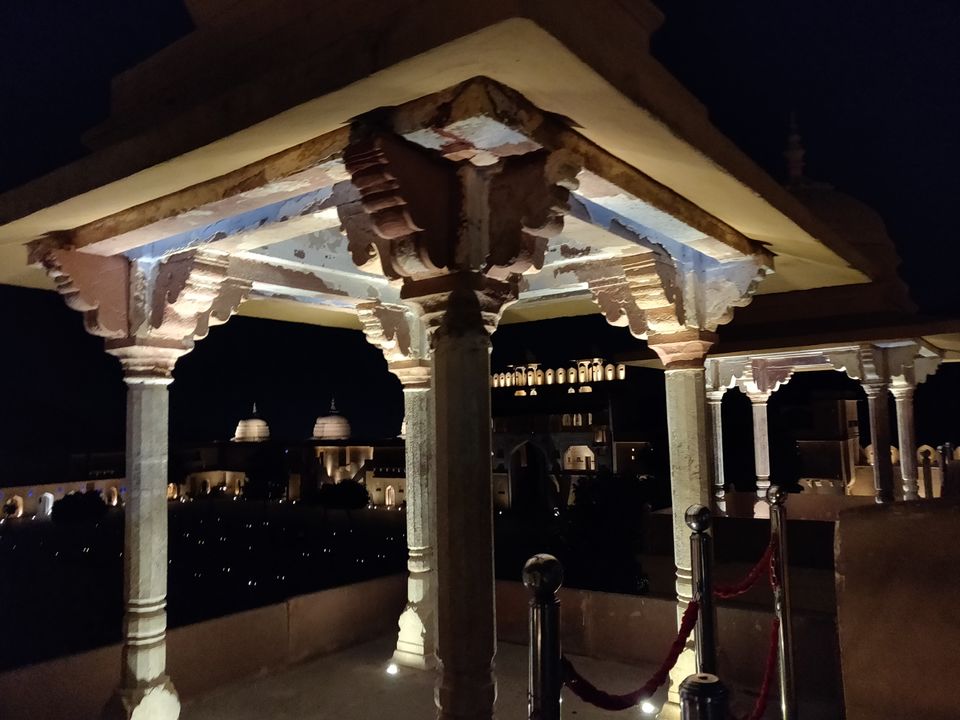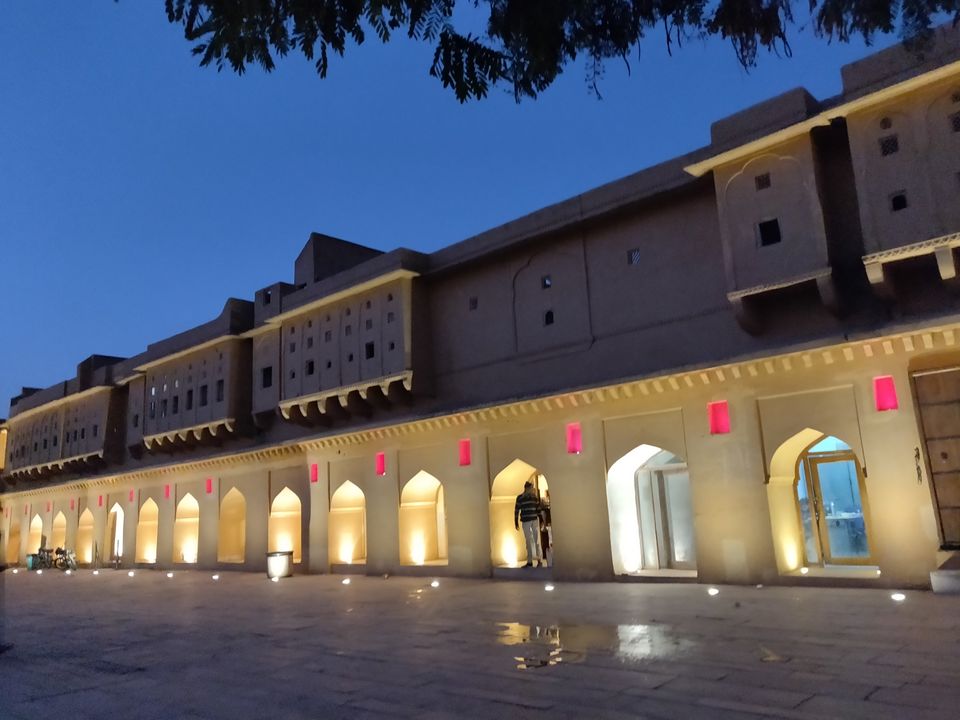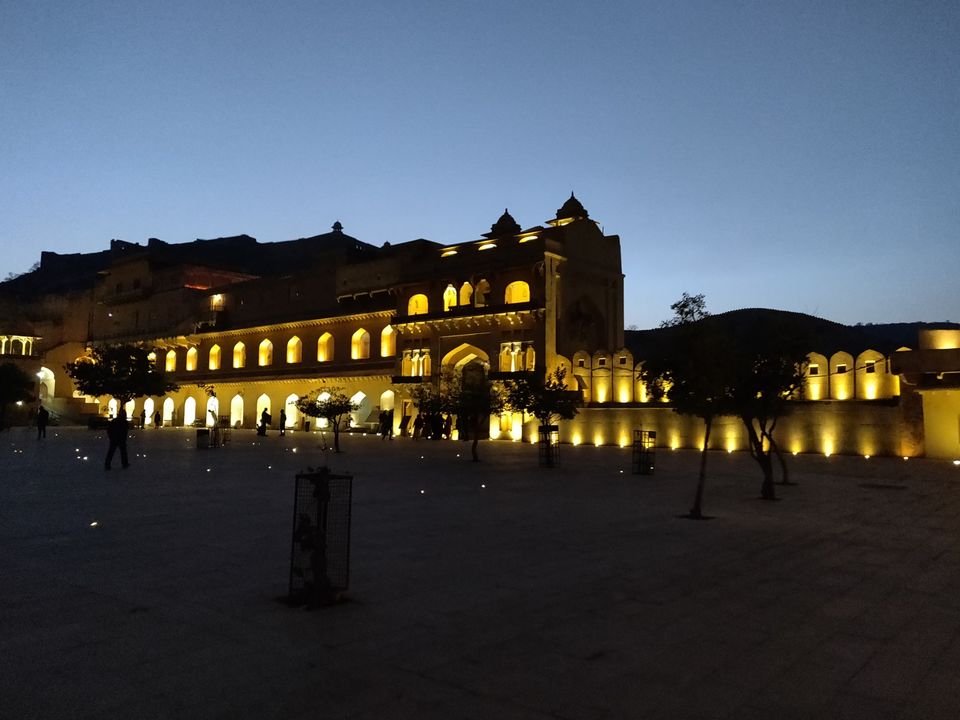 You may visit Sheela devi temple in the fort between 10:00 am to 8 :00pm
Temple gate will be closed between 2:00pm-4:00pm
Belts, shoes and socks are not allowed inside temple.
Photography is not allowed in temple so can't upload ;)
Tip- if you are physically strong and able to trakk, then you must go to the top of the hill in front of Amer. There are approximately 200 steps to reach to the top (no other option). Here are few pics of view from the top