WHY DO WE TRAVEL ?
All inhibitions set aside. Thought I should start off with just this question.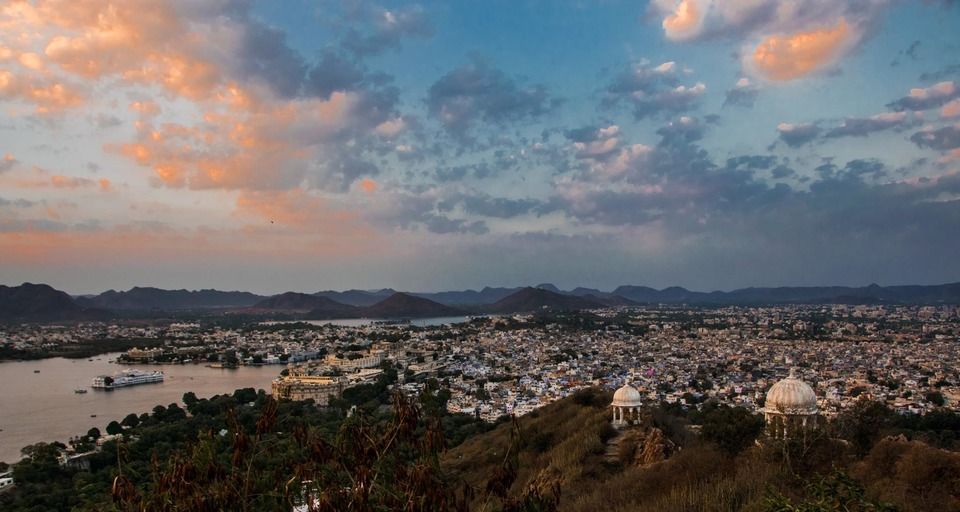 You agree with me or not, we all live a life with invisible walls created around, with us being dictated about what to and what not to and with a pre conceived notion of what different emotion mean to us. And we have come to a time where money and position is more respected than people.
We all do conform to the rules set by the society and live by it. But there is something in us that wants to break the walls and chains,break away from all this and just walk along the path not taken, go to a new place, try a new delicacy, watch a beautiful sunrise,have a conversation with a random stranger without any expectations or witness something that truly amazes us all. Travel is to me an escape from my routine, my pain, a chance to truly discover myself.
I travel alone, with people I know and I meet. For me when I travel is when I unlearn the society's definitions of emotions and discover what each emotion is to me.
So it's probably been a year and a half since I jumped into the backpacking bandwagon. And I write to help my fellow backpackers see what I see and experience the good bits of my travels.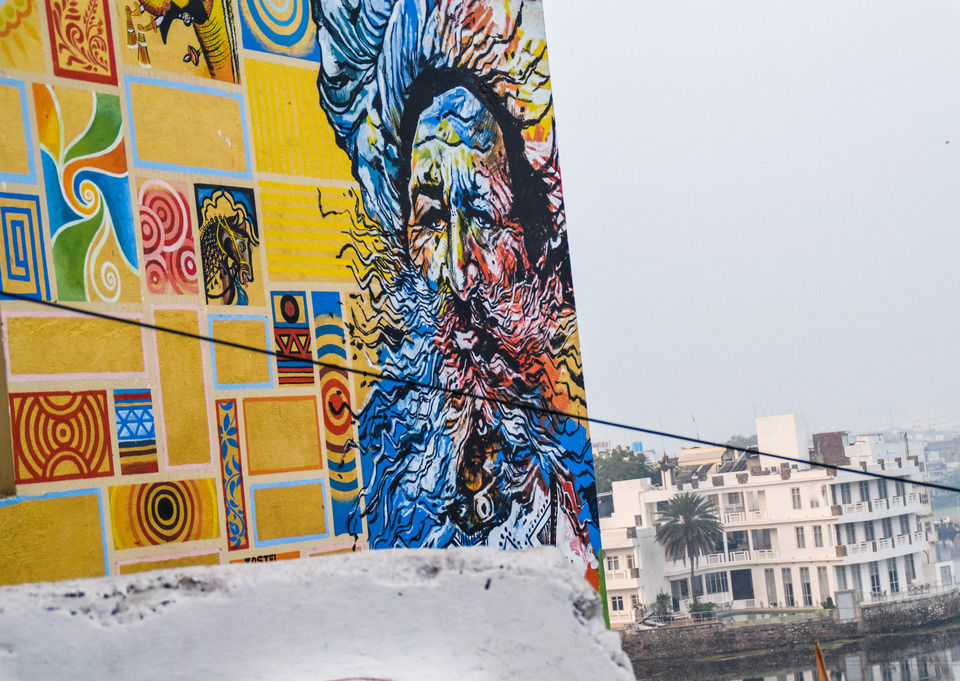 To speak about this trip, Rajasthan has been on my mind for a while. Land of palaces, forts, beautiful people and a place unlike any other place as told by many who have been there. I spent a total of 14 days in Rajasthan and I thought it would do justice to split the trip into 2 trips. So here's my humble tryst with describing my experience and maybe help fellow backpackers get the same.
In this trip I describe the first leg. Udaipur, Pushkar and Jaipur.
UDAIPUR: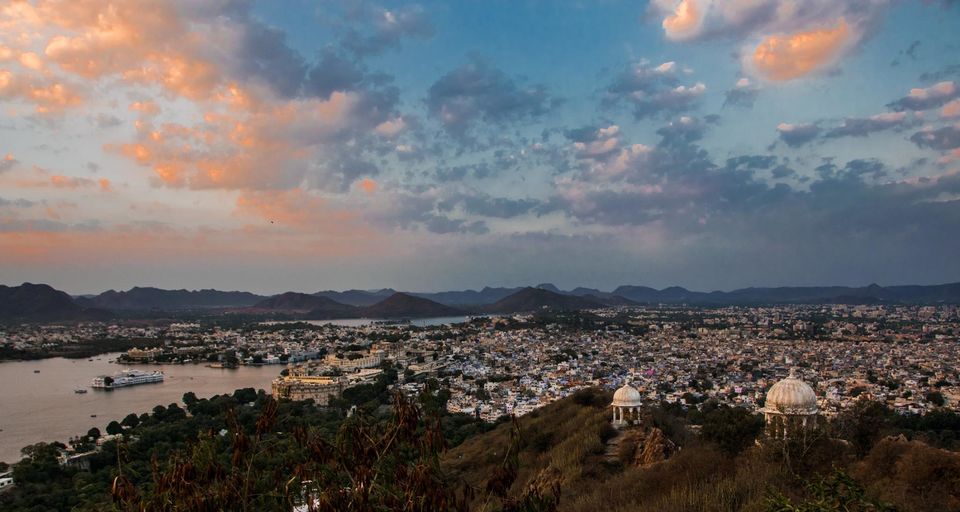 credits: madat brahma
I wanted to start my journey from the city of lakes (Udaipur). Udaipur is a city of lakes, beautiful views, nice people and not so nice auto/taxi walas. I stayed for a total of 4 days exploring in and around Udaipur. One nice about this place is it's very well maintained.
TRAVEL INFO:
• Flight: You have a one stop flight from Bangalore, also you have flights from Delhi.
• Bus: You have good bus connectivity to Udaipur from Delhi and Jaipur as well.
PLACES INSIDE UDAIPUR:
• Lake Pichola - One of the most beautiful views that I have seen in life. To get a true idea of the place, you need to go to one of the higher points, Karni mata temple is highly recommended as well.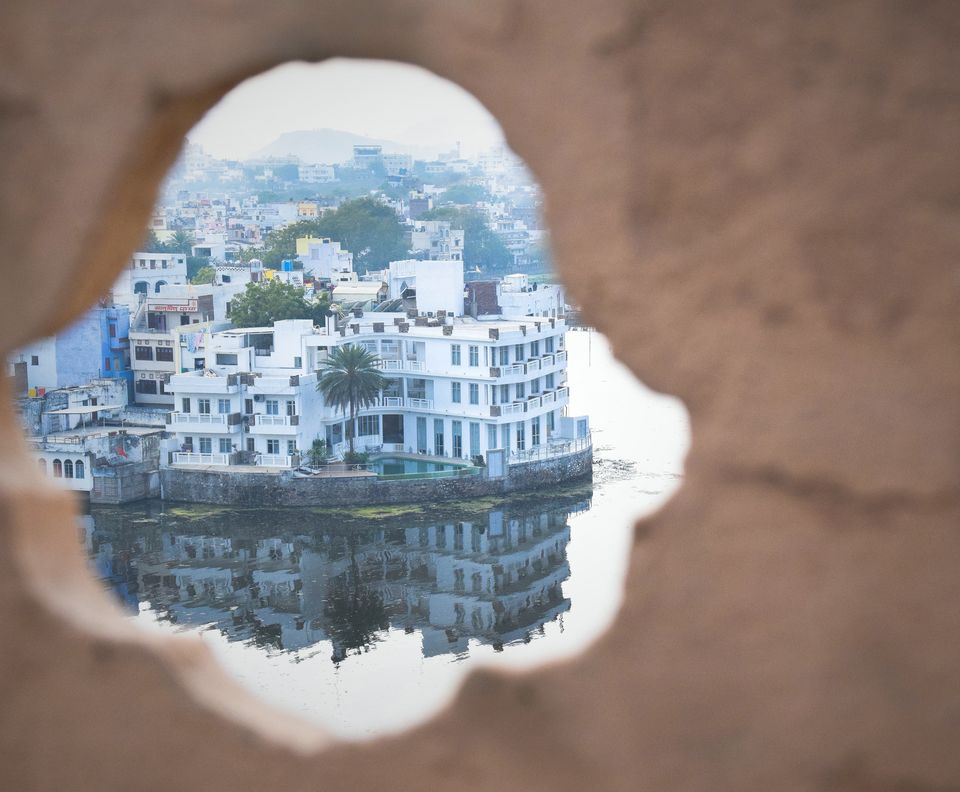 • Lake Fateh - A 10 minute walk from Lake Pichola, this is one of the more touristy lakes, well maintained. And very good for a morning walk. And to get a relaxed time.
• Gangaur Ghat - My personal favorite place in Udaipur. You get a view of the beautiful city palace, the Taj hotel on the other side and pigeons and birds flying around to give u a truly awesome experience.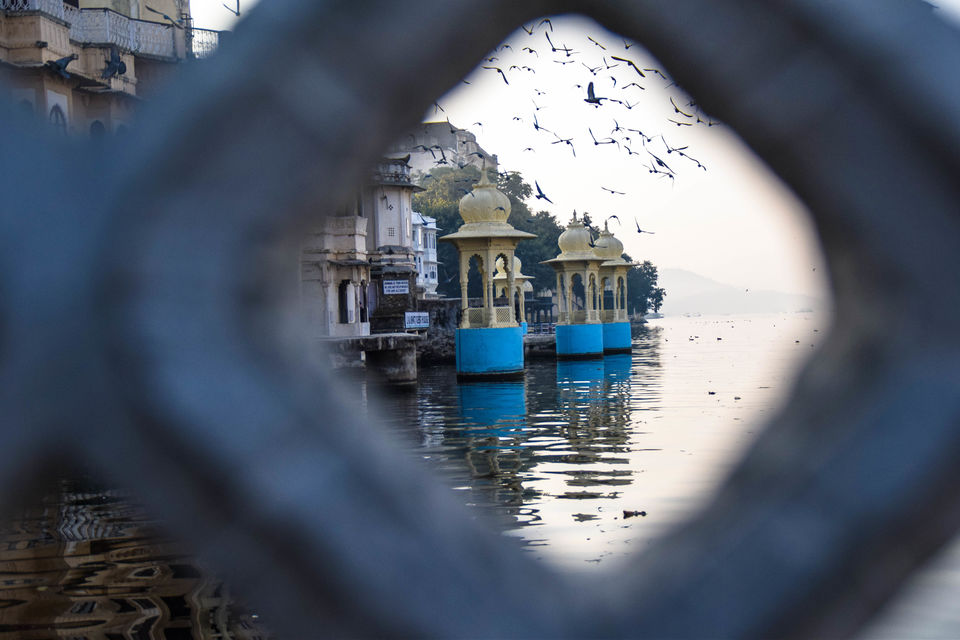 • City palace- This place is too awesome to be described in words. You need to experience this place. Kind of crowded and touristy though. Entry is 250 per person plus 250 for camera.
• Bagoor ki haveli - Heard this museum has an awesome dance performance by the local folk artists everyday evening. I did not have the privilege to visit this. But as per people I've met there this happens to be a must visit as well.
• Karni mata temple- This is the best place with views of Lake Pichola and sunset, I felt sajjangarh was a bit overrated.
• Sajjangarh- My opinion, its overrated, the sunset. The drive to the top is good. But not the palace itself. The monsoon palace was a little bit of a let-down.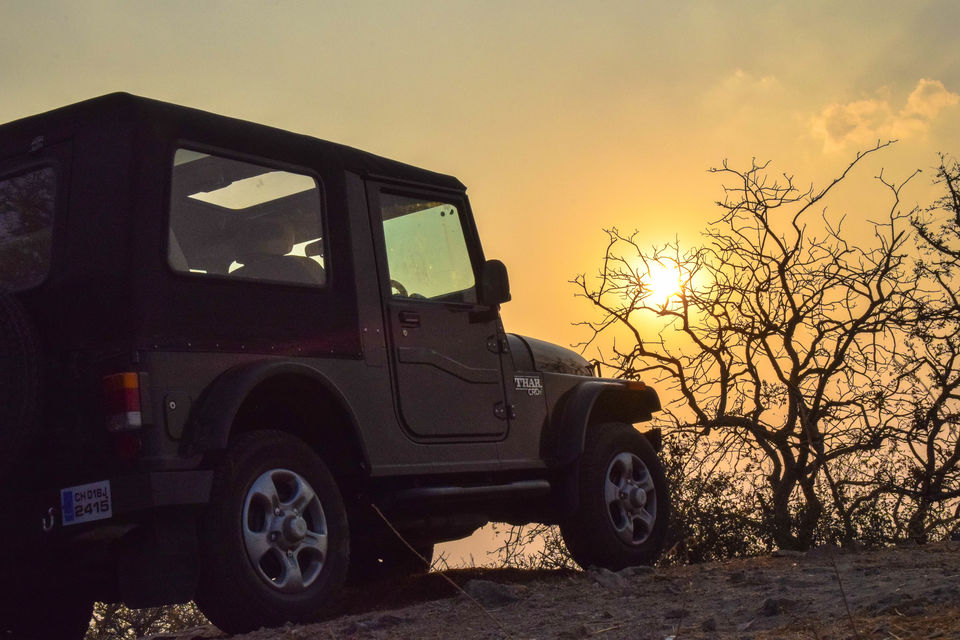 STAY AND FOOD:
• To get the best of views stay in Udaipur old city (ideally near pichola, fateh, Gangaur Ghat).You have awesome dormitories at throwaway prices available here.
• Around Udaipur I felt the street food is a must try. Treat yourself to delicious poha, samosa, kachori, jalebi and other sweets.
AROUND UDAIPUR:
CHITTORGARH :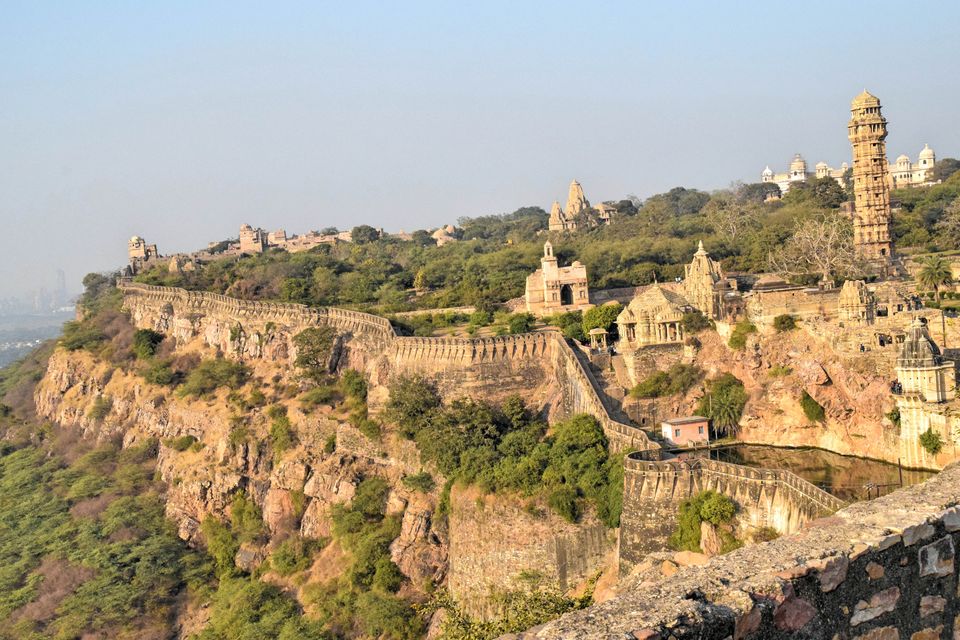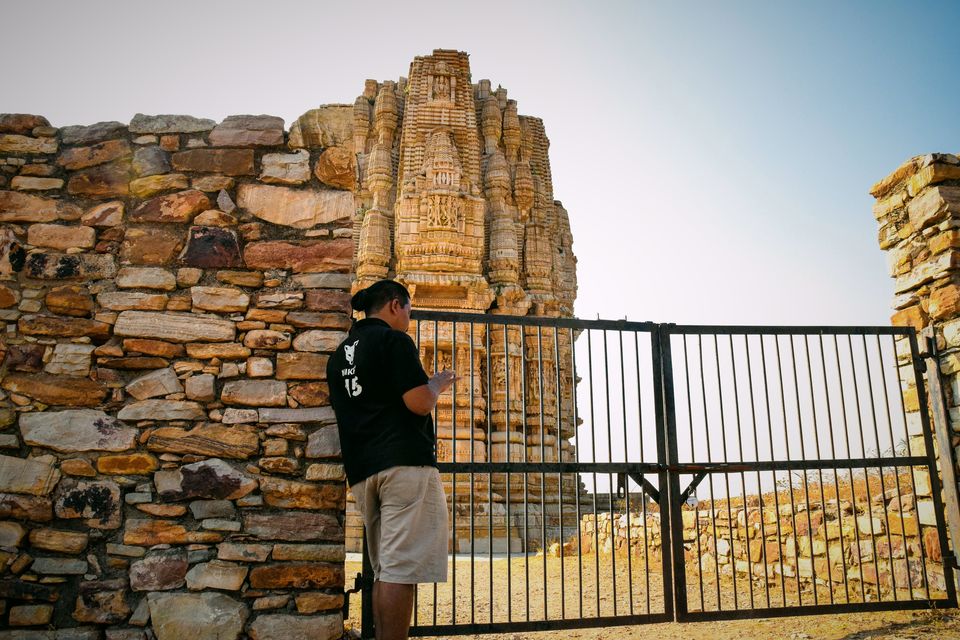 Chittorgarh is basically a huge fort, this is what as a colleague right said 'you call fort', the views, the grandeur, the history is awe inspiring to say the least.
I traveled to this place on the second day. The best way to cover the place is to take an auto. The place is too big to walk around.
We took an auto for a tour (450 bucks for the entire day).The ford is huge beyond belief. You will need a vehicle to cover the entire place (we were there for 6 hours and we still covered only 55-60% of it). This I found is one definitely must visit place around Udaipur.
To say the truth I feel to entirely explore this whole fort and the old city, you can spend like a day or two easily.
STAY AND FOOD:
• Well you don't have a lot of options, just street vendors once you go inside the place (Chittorgarh fort) .
• But you have lots of food and stay options in Chittorgarh city.
REACHING HERE:
• You have lots of trains and buses from Udaipur. It's a 2 hour commute.
RANAKPUR :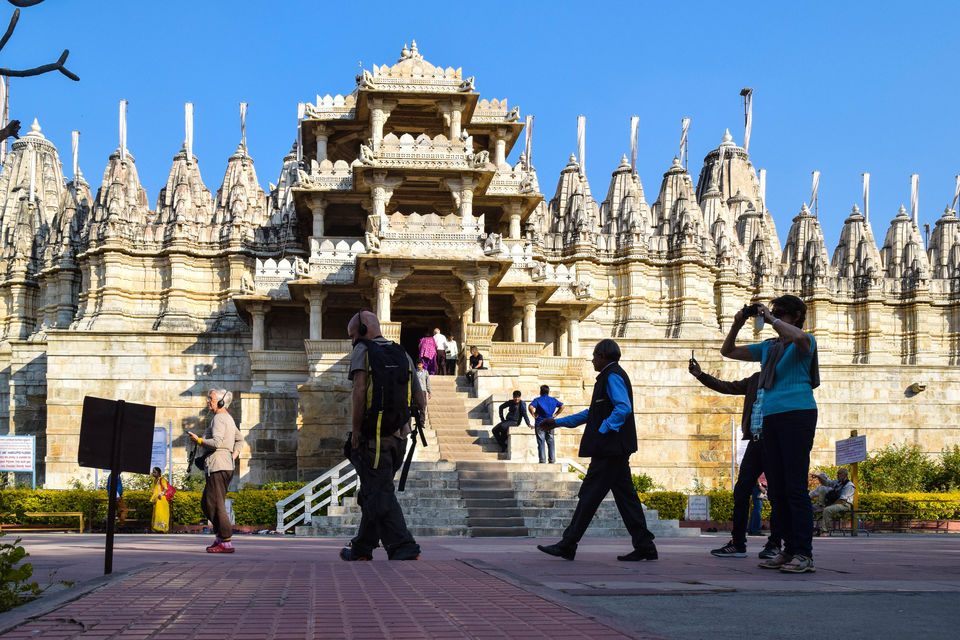 Ranakpur is a Jain temple around 200 km from Udaipur, the connectivity to this place is not as good and taking a 2 wheeler is not as recommended as I've heard tribal' s attacking passer-by in the night. Plus non-Jains are allowed only after 12 pm and full pant is a must.
So as to the place itself. It's more of a 45 min to an hour spend. The marble architecture is good and place has a nice vibe to it. But nothing lot to see around except the temple.
REACHING HERE:
• You do have a government bus to this place. But best is to take private transport/day tour as place is not very well connected.
FOOD AND STAY:
• You have very expensive resorts and restaurants here... Best is to just visit this place for a day trip.
• Not much food/stay options available.
KUMBALGARH :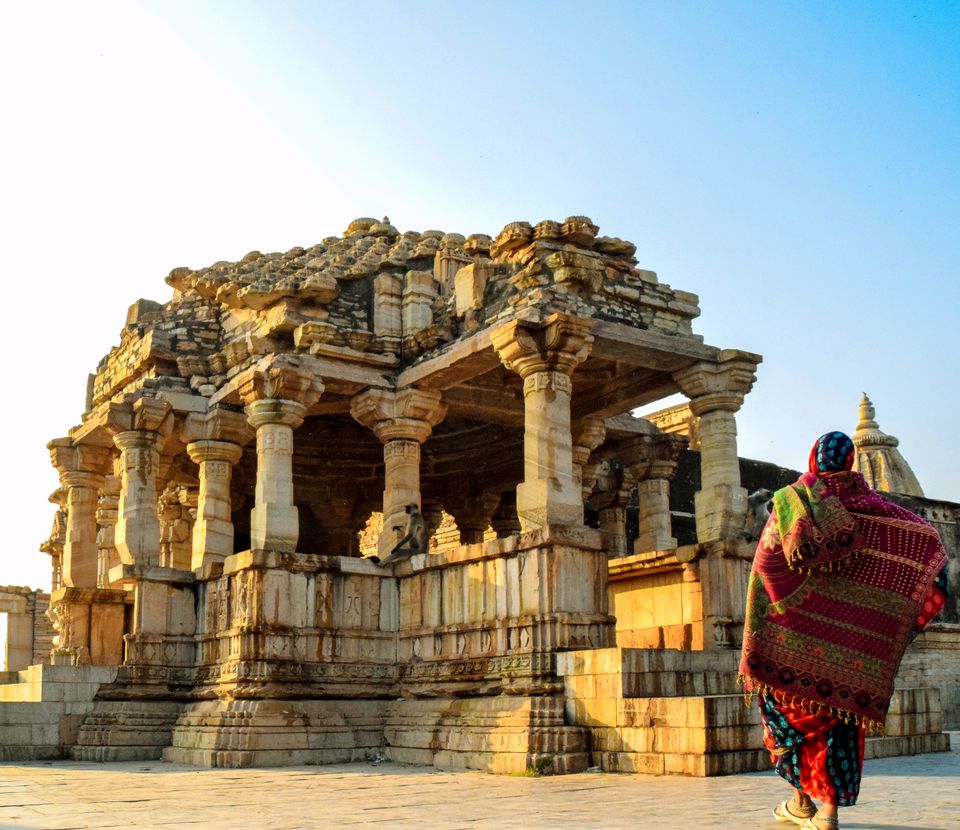 This place famed to have the second longest wall after Great Wall of China. One side of this is the fort and other side is the wall. The fort is a decent one with good views and a nice history to it. You can visit birth place of pritviraj Chauhan, hear about way princess lived there and the battle strategies of the personal when stationed at the fort. This fort will easily take you 3-4 hours to visit around.
REACHING HERE:
• Again the connectivity to this place is not as good. Local buses/private transport are there if required.
FOOD AND STAY:
• Place has quite a few resorts and restaurants nearby. Not sure of the price. I just visited on a day trip.
AJMER :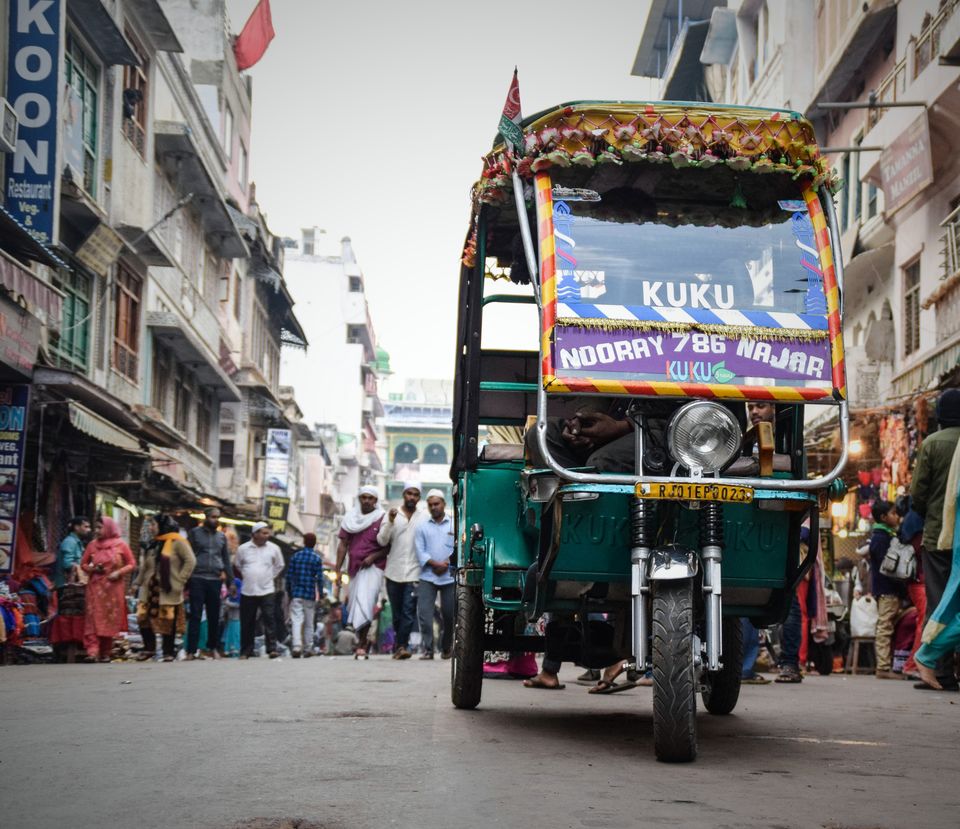 A city famous for the dargah, it's around 4-5 hours from Udaipur.
Ajmer Sharif- Ajmer Sharif was the only place I visited here. Best would be to go early morning around 5(lucky because of the bus), the place is very peaceful and has good architecture. And its bliss listening to the prayers of the saints and fakirs to the almighty.
FOOD AND STAY :
• You have a lot of stay options in Ajmer city (but it's just a crowded city with nothing lot to see)
• So around Ajmer one good thing to try is food. The non-vegetarian food at the Ajmer streets is brilliant.
REACHING HERE:
• Well connected from jaipur/udaipur/jodhpur/chittodgarh via bus.
• I would highly suggest people to travel in the day instead of night. Had the nightmarish experience of being dropped off in the highway at 3 45 in the night and from there had to go wait in the railway station till sunrise.
PUSHKAR :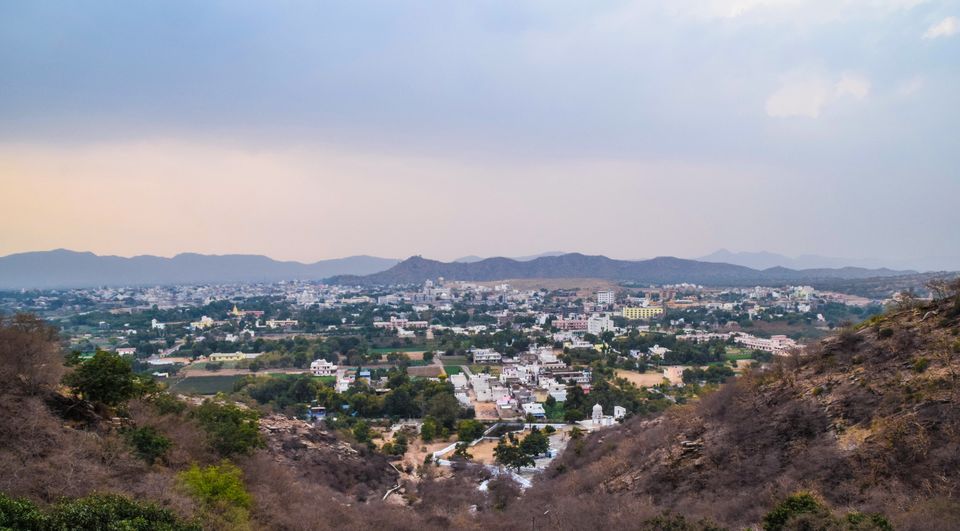 Pushkar is a temple town famous for the brahma temple. This place has beautiful streets and a very vibrant market with a lot of sadhus, locals and foreigners alike. Gives you a very vibrant feeling.
Other than the markets I did find few viewpoints. There's this baba mandir which is pretty good and serene away from the crowds with pretty awesome views.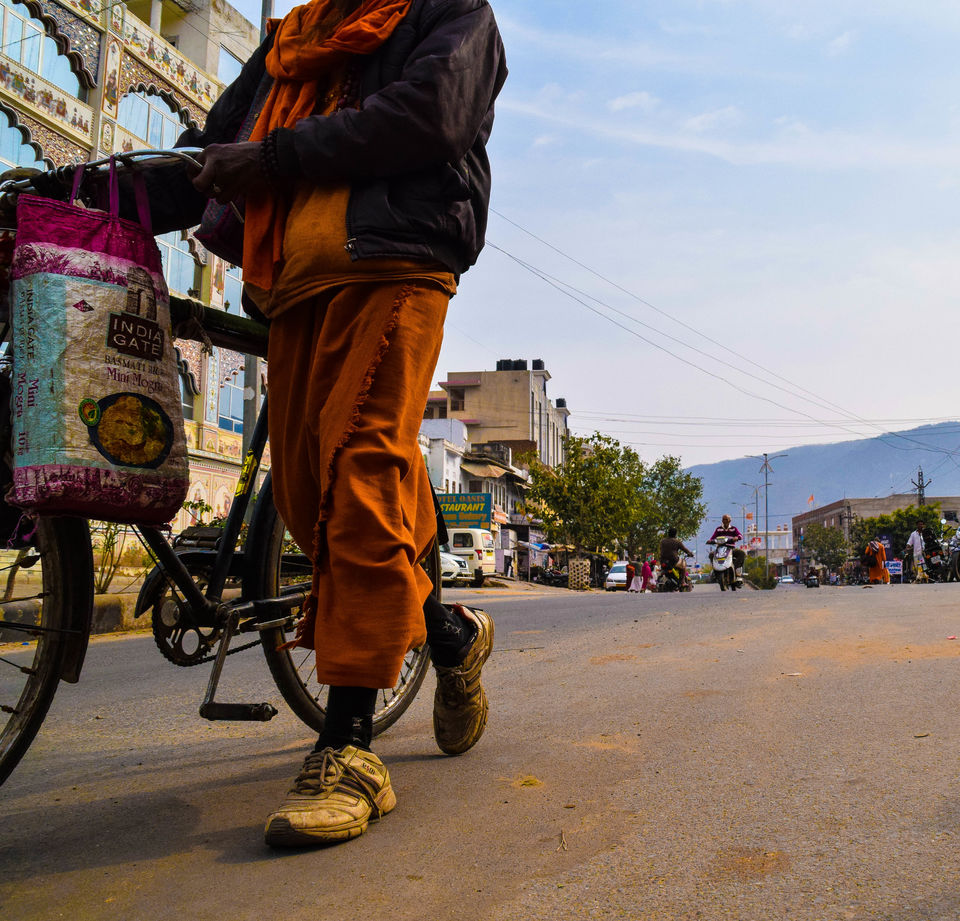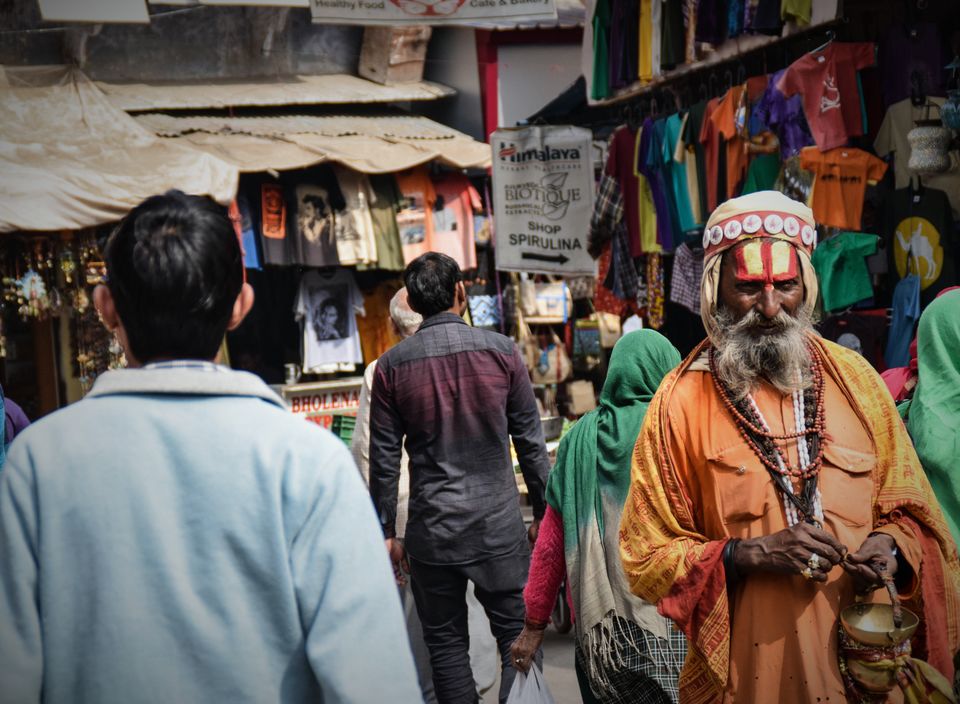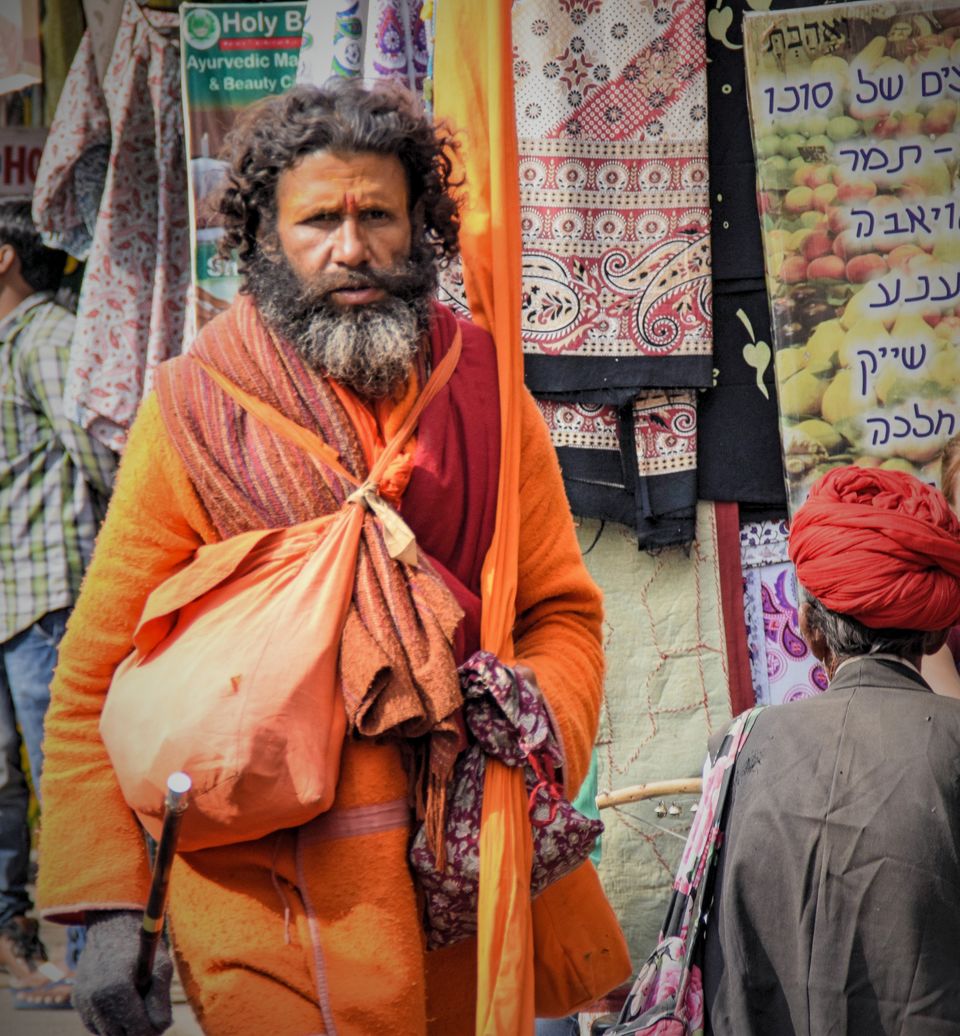 Other than this Pushkar I would say is mainly for those who want to get away from the crowds, not do anything...chill, relax, walk around in the streets, read a book, and get some food, maybe smoke up and peace out.
FOOD AND STAY:
• Feel free to try the street food and also Israeli delicacies.
• Stay you have a lot of dorms and rooms available.
REACHING HERE:
Place is 20 minutes from Ajmer. Lots of local buses/cabs are available.
JAIPUR: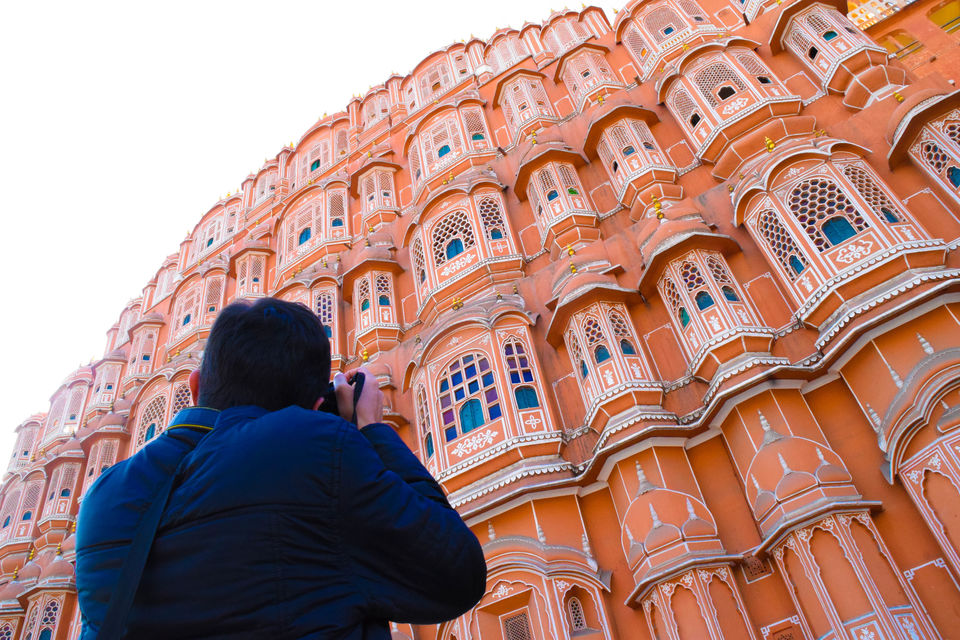 So Jaipur was a very short stop. Just a day before I had my flight back to Bangalore. Just listing down few places I visited.
City Palace-
This is one of the best in the whole trip I felt. The palace has a very rich history to it and the royal family is one of the most prestigious ones. This is definitely a must visit.
Hawa mahal-
Well this is definitely a disappointment. This place stands smack in the middle of a very busy city with a good front view but nothing much inside.
Jantar mantar -
Definitely one of the more interesting places in Jaipur. Take a guide to fully understand the working of the different equipment's.
To think of it it's purely amazing to see how the constellations etc. was calculated 300-400 years back.
FOOD:
Try the sweets and local cuisine. Super tasty.
REACHING HERE:
Jaipur is very well connected from all major cities in India.
SHOPPING TIPS:
• So Jaipur is famous for rajai (blankets). The market is famous for these and it definitely makes sense for you to pick up few back to your home.
• Udaipur and pushkar has a lot of shops with leather bags. Bargain and try picking a few for yourself.
• Both places bargain try paying roughly 1/3rd of the price quoted.
TIPS AND SUGGESTIONS:
• One thing that I found in Rajasthan is the auto/local taxi guys are serious crooks. They will try ripping you off big time. Stay away from auto's/local cabs.
• Use uber/ola or try taking a walk if place is nearby else go for a day tour instead.
• The specialty about Rajasthan is its sweets. Each town and city has its own sweet. Try as many sweets as possible.
• Carry cash around.
To this isn't the end of my journey the Jodhpur and Jaisalmer leg of my trip is still pending and I will add that in a post coming soon.