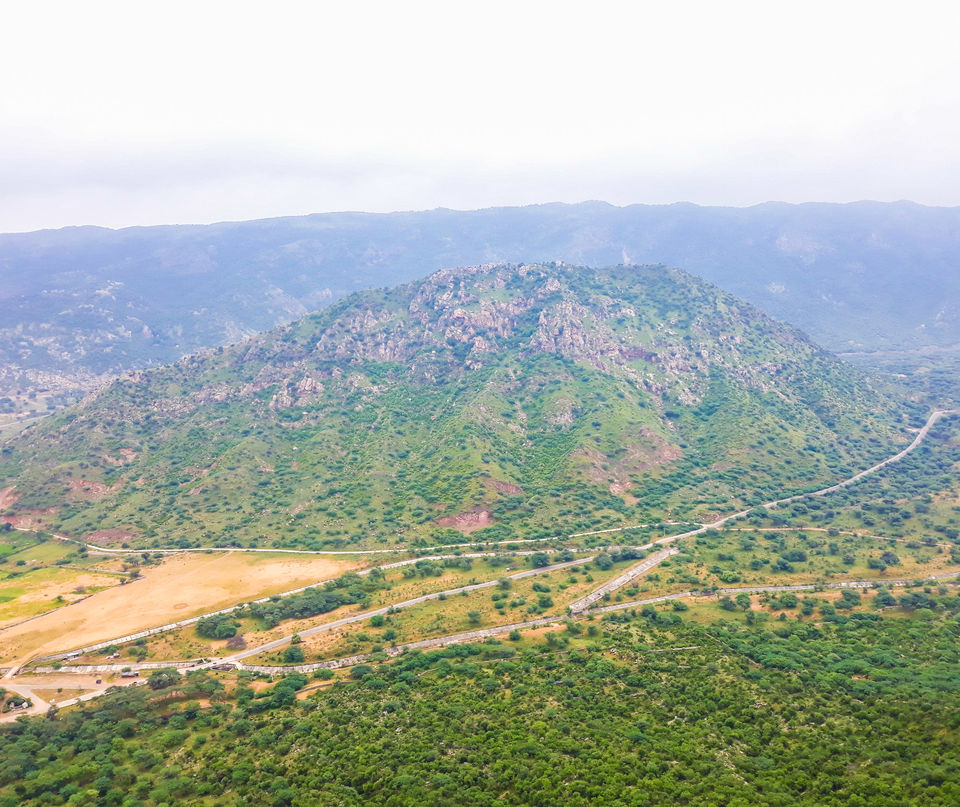 Travel to Rajasthan certainly changes perceptions on what a city can be, the old structures and spectacular landscapes are a surprise. Absent are the high towers and corporate glass structures, streets bustled with people, and the population that you can see in metropolitan areas of several districts here in India. The cities of Rajasthan are well-known to retain its heritage features and traditional food. It was a multi-city adventure just the way I love, Chittorgarh-Udaipur-Ajmer were the three cities I traveled.
The old city of Chittor retains its heritage Chittorgarh Fort and the Rajput regality along with the famous Queen (Rani) Padmini history into its historical monuments. The picture below is a glimpse of Rani Padmini Mahal (Palace).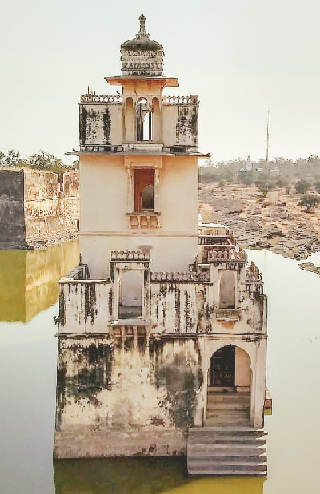 But where is Chittorgarh or Chittaurgarh?
Located 315 km from Jaipur, the capital of Rajasthan.
Well, I traveled around 14 hours via express train from Mumbai to Chittaurgarh junction. The nearest airport was 100 km from Chittorgarh which is in Udaipur, but I preferred the train as it saved my bucks.
Naturally, when I am traveling to new destinations, I prefer local transport over Uber or Ola Cabs. The reason is we can interact with the localites and get more information which may not be available on Google. Moreover, small towns do not have Uber or Ola cab facilities; they have private cabs or three wheeler's (rickshaws) which you can hire for a day or two. The tariffs differ but you can always negotiate.
I hired a cab in Chittorgarh (the charges were classified as per day or as per miles), trust me it is cheaper than other cities. I traveled to Chittor fort, ancient temples, and historical monuments, and enjoyed the sound and light show at the fort in the evening.
As I was in Rajasthan, how can I miss Dal baati, delicious Paratha's and Balushahi - the traditional dessert dish, my meals for a few days.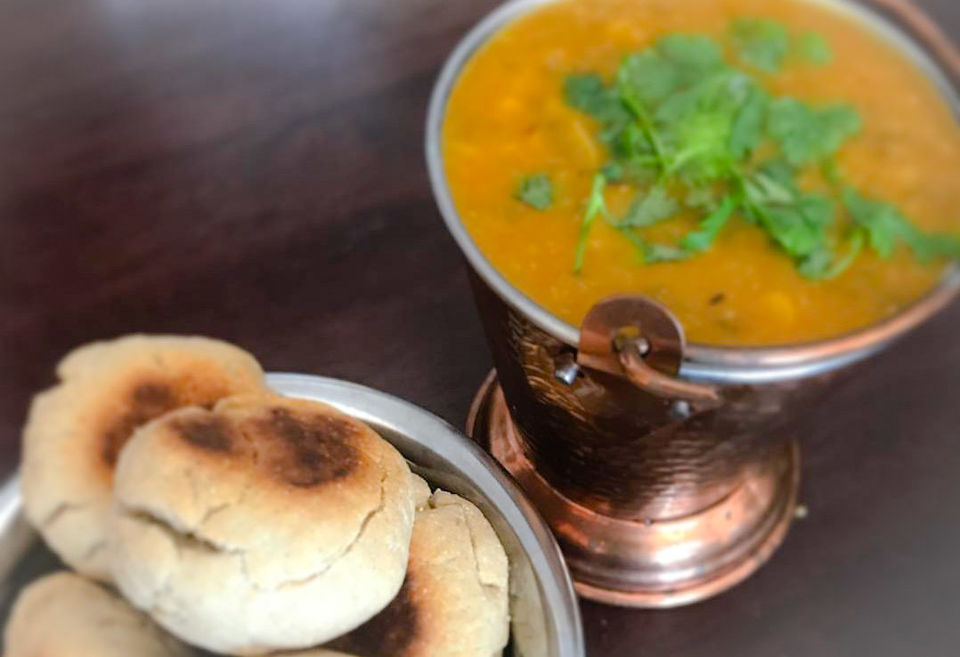 As Chittorgarh is connected to NH 48 & 76, I decided to travel to-and-fro journey to Udaipur via Haldigati - a beautiful mountain pass.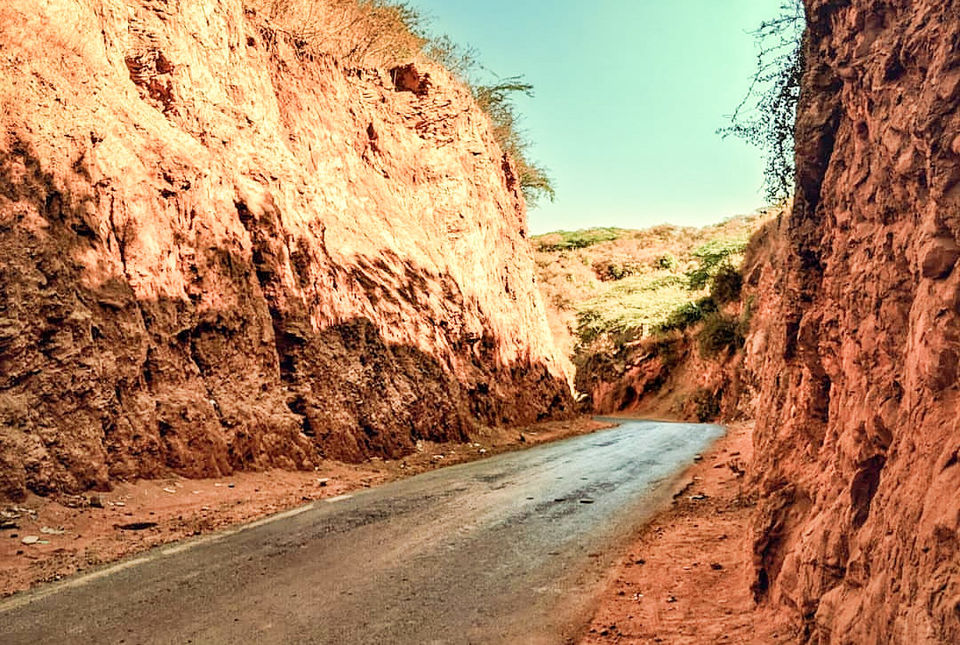 The city is known for its beautiful lakes and colorful structure. When you visit Udaipur, you will immediately notice why it is known as the City of Lakes.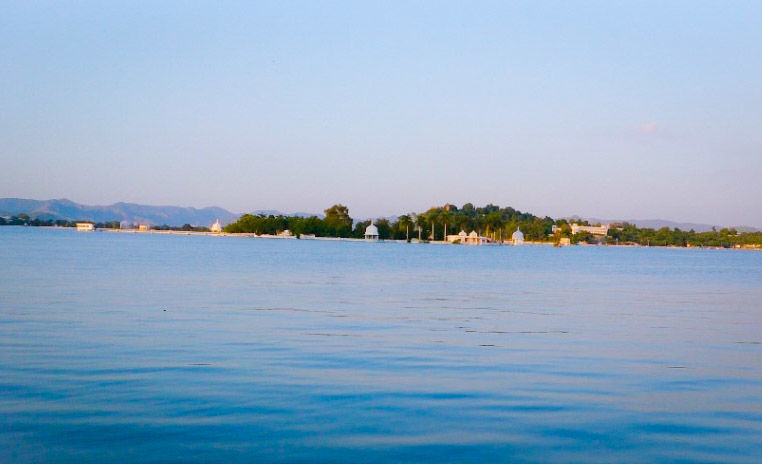 One of the best viewpoints of the city is from the City Palace. I love looking around the houses in Udaipur because it had different shades of colors. As I had a short span for Udaipur, so I visited only a few places. I returned to Chittorgarh on the same day, because the next morning I had to travel to Ajmer via rail route.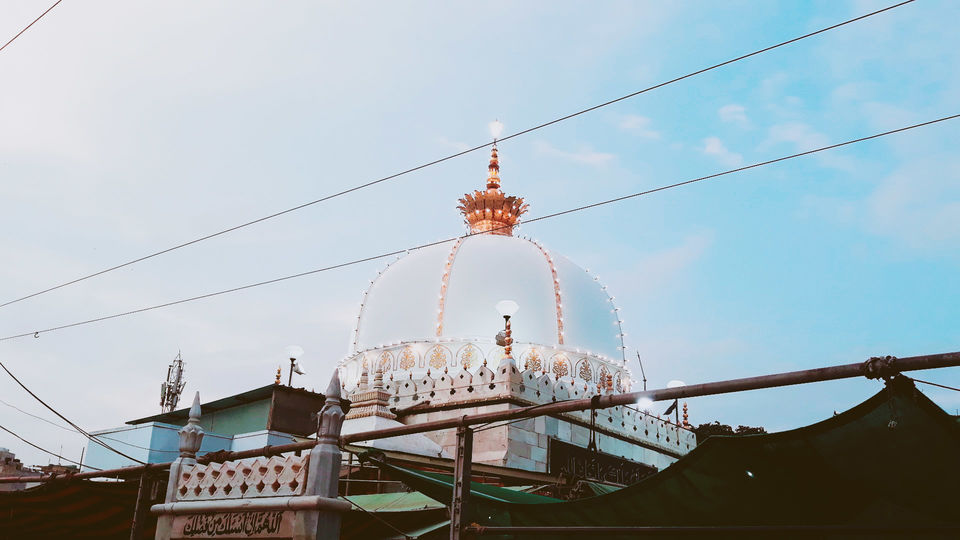 The next day I started early, as it was September the weather was cloudy.
Now how can one miss Sharif Dargah of Ajmer, walk along the Dargah for 15 minutes or more and feel the positive vibes, you will experience peace. In Ajmer, you don't have to fit in with the locals, the locals are friendly, and they speak with respect and guide you well.
If you are near the Dargah, don't miss out the mouth-watering biryani of Ajmer. Even if you only have a short time planned or a day, you can stop by some pretty shops to buy the famous sweet - Sohan halwa or for a street shopping.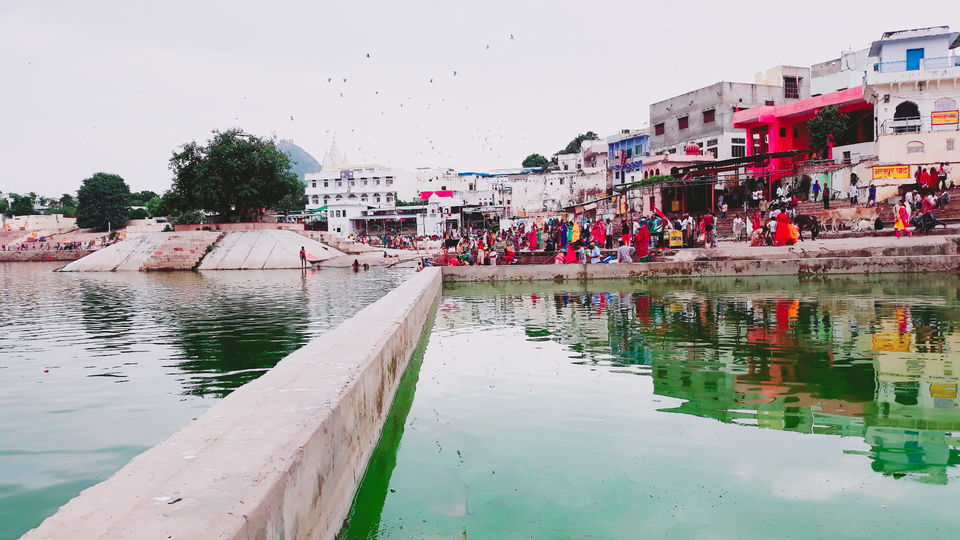 I woke up without an alarm, finished my morning routine (exercise, bath & breakfast), and I left early for my next destination - Pushkar.
Pushkar is one of the oldest towns of Ajmer, well-known for sacred Hindu sites and safe city. I traveled Pushkar using local transport. The city had good connectivity; I reached my destination within 25 mins. The weather was like partly sunny and mostly cloudy.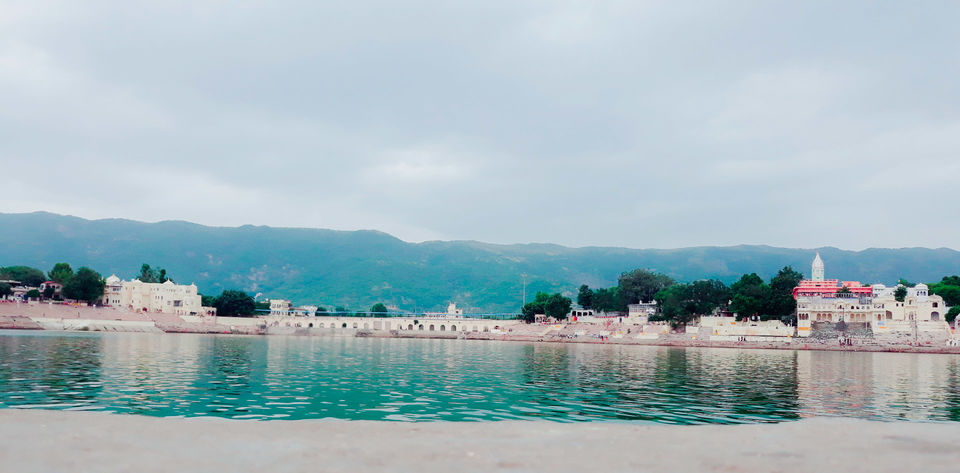 "The climb is tough, but the view from the top is worth it"
Savitri Mata Temple is the highest hilltop Hindu temple in the southwest. The temple surrounding offers a magnificent panorama. You can climb the 200+ steps or take a rope-way for a 360 panoramic view. I climbed the 200+ steps!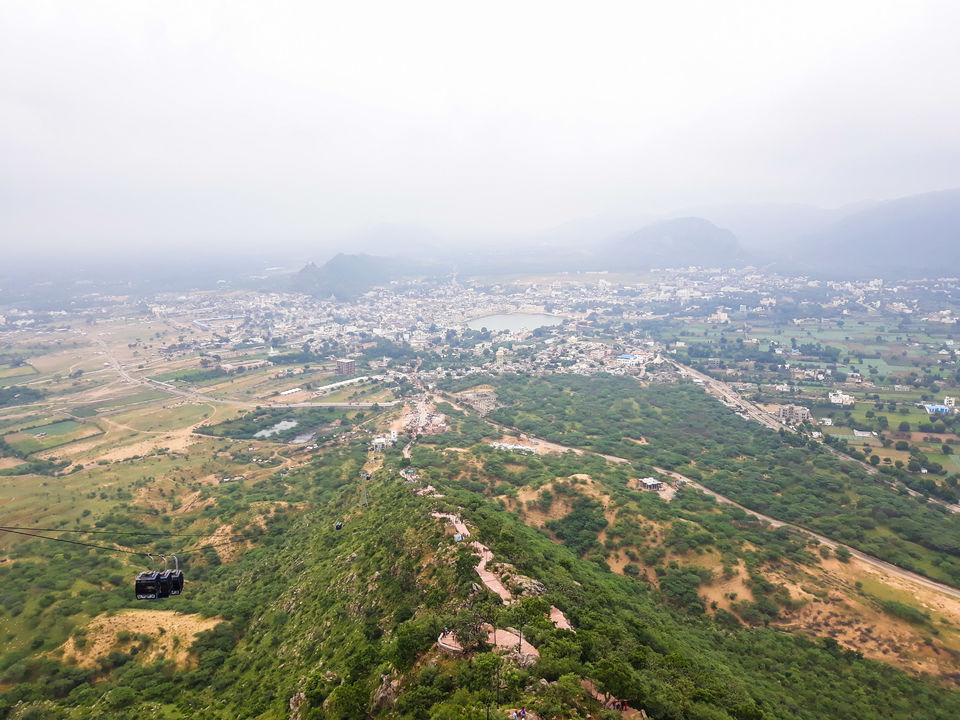 Nestled with the adventure, surprisingly I experienced torrential rain in Pushkar, it happens once in a blue moon. I got one of the best views of my life. I sat there for two hours had coffee and enjoyed the moment.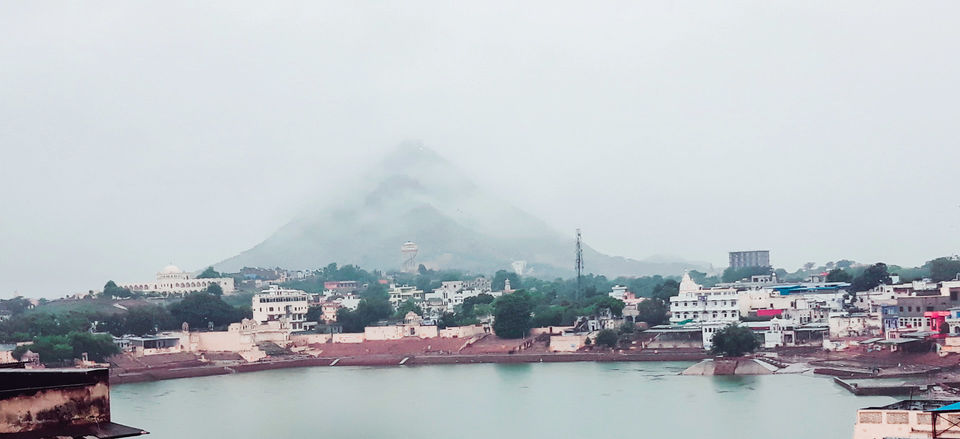 Now, if you visit Rajasthan and miss out the humpy ride, the tours incomplete. Finally, I finished my journey with a camel ride. In Pushkar, the camel ride depends on distance and time. Just like regular cabs, the less you ride, the less you will pay.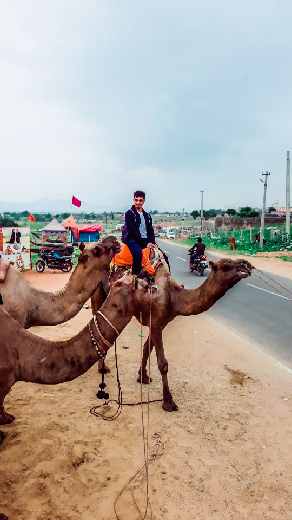 Travel to #Rajasthan - Take a look:
How to reach these destinations of Rajasthan?
The nearest airport is in Jaipur and Udaipur;
Road route National Highway 48 connect from North to South, NH 76 connects East-West.
The rail route connectivity is the best it runs from North to South, book an online ticket to Chittorgarh, Udaipur, Ajmer or any other city you look to visit.
Where to Stay in Chittorgarh or Ajmer?
Hotels are plenty and with good hygiene. I stayed in Hotel Nandan Palace in Chittorgarh, less than 5 mins walk from the railway station.
Hotel New Holiday Inn in Ajmer, 5 km away from Ajmer railway station and 10 km away from Pushkar.
Frequent Searches Leading To This Page:-
The best tour packages in rajasthan, rajasthan family tour packages, rajasthan travel packages, rajasthan trip packages, rajasthan tour package for family, honeymoon packages in rajasthan