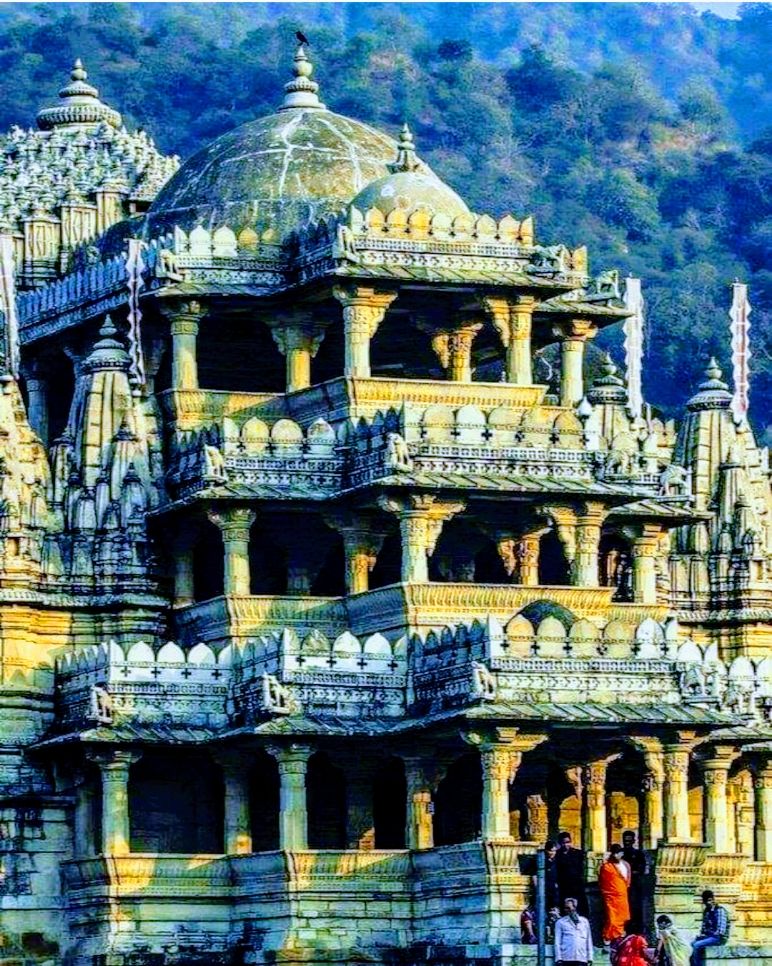 Silence soothes the soul, and if you want to hear your silence loud, nature is the best companion to let you hear the unheard. I was ready to hear the sound of silence in complete solitude. After a royal affair in Udaipur this time I was ready to surrender myself to the real pleasure of seclusion. Situated in the valley on the western side of Aravalli hills Ranakpur is a step into the heart of nature. A dream destination for scientists, explorers, and adventure seekers this village is the lure of tranquility.
I love road trips, an unknown never-ending path with unplanned journeys and this time I was excited to explore a beautiful village for the next few days. Nothing behind me, everything ahead is what brings thrill into the road trips, and this time the idea was to renounce myself in the unspoiled nature. Misty roads, pretty clouds the path was totally a steep slope and sometimes inversion as I suddenly felt addicted to the fog-swept hills.
(Note: best time to visit- JULY to SEPTEMBER in monsoon or OCTOBER to MARCH in winter)
It was 3 PM and the calm was only broken by the chirping of the birds and delicate notes of wind. After driving for 90km (2 hours) from Udaipur we were finally at our destination. I was tired from the long drive and my inner self was craving for some more peace so I decided to enjoy some barefoot luxury at 'Ghanero Royal Castle' a drive of almost 35 minutes from the Ranakpur Jain temple and was my home for that night. (No T.V. and music system available.)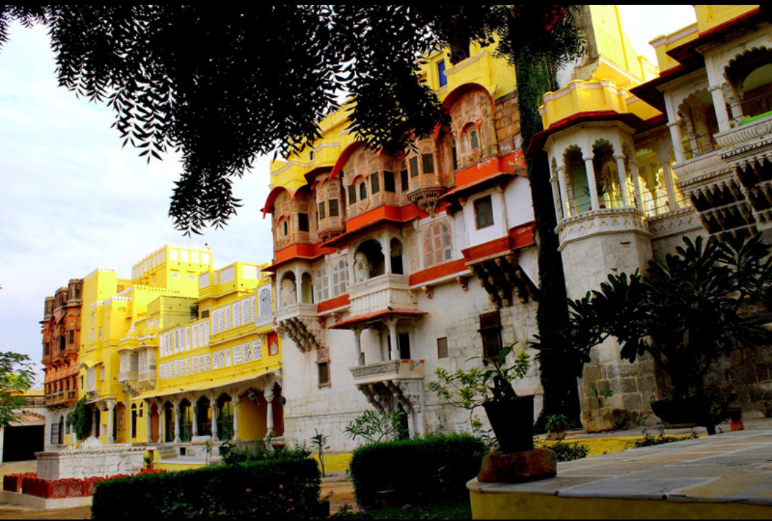 The Ranakpur Jain Temple: Built-in 15th century this extraordinary marble structure is one of the best examples of artistic grace. Time stands still at this marvelous structure, the beauty in and around the place detoxified my soul. As one of the largest and important temples of Jain culture, this astonishing edifice is dedicated to Tirthankara Rishabhanatha according to Jain ontology. The centuries-old temple is a three-storied structure with four aesthetic entrances is also popularly known as Chaturmukh Jain Temple. It is believed that the temple has 1,444 pillars and none to be alike in their gorgeous patterns. The infinite pillar and its delicate carvings are surely elegance from the past. Every corner of this place has undoubtedly fulfilled the classicism of everlasting Shangri-la. The whiffs of awakening gave a spiritual bent to my mind. The day was at nightfall and the temple was ready to bath into the light lamps and it felt magical. Ranakpur is not just about this temple, it is life beyond tourism. The temple was soon to close but my stay at the Royal Castle had more to offer. [The temple has a long and great history and each corner with a story worth knowing. Spend plenty of time to acknowledge this century-old site.]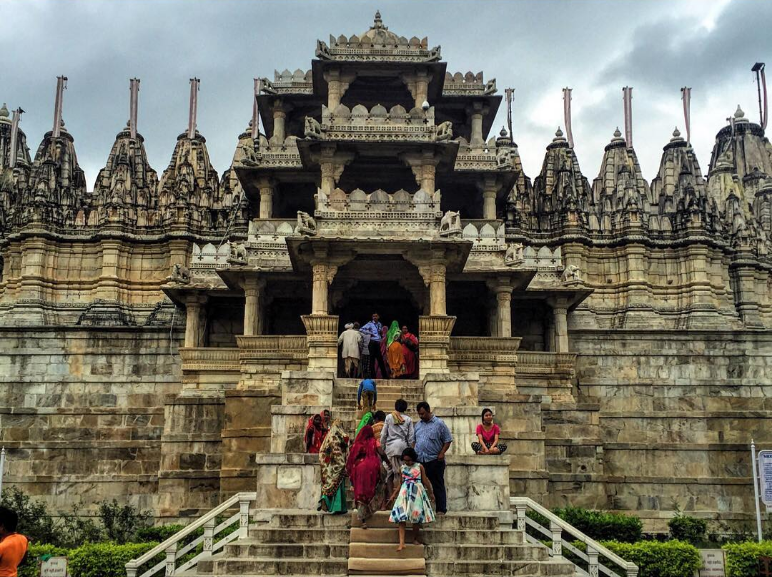 Ranakpur Dam: Relish the aura of Aravalli Mountains at this picture-postcard natural beauty. The grand thematic green hideaway is calm and placid. The dam may be small but is a virtual paradise for the bird watcher and you can get some fab pictures for your social media accounts. Be aware at the edges of the water due to the presence of crocodiles. (Best time to visit: during sunrise)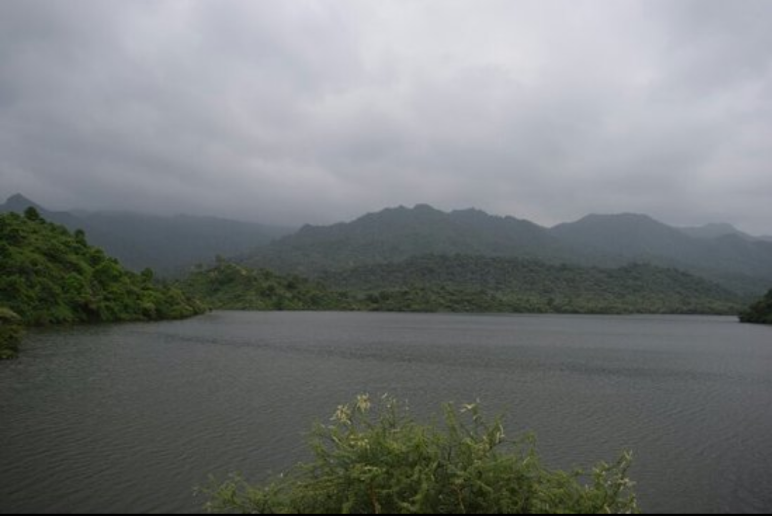 The quaint property is a Rajput architecture made up of marble and sandstone. With 17 rooms (sit-outs & verandas) and three temples, a fireplace, a library, and a beautiful pool with an impression of peacock underside; it is royalty at an affordable price. The royal family of 'Thakurs' still reside at this 200 years old imperial property which is simply unique for its rural charm propagating the lost era. It was eve by then and the weather was worth embracing.
(Note: You can visit the place as a tourist and can taste some traditional food as well.)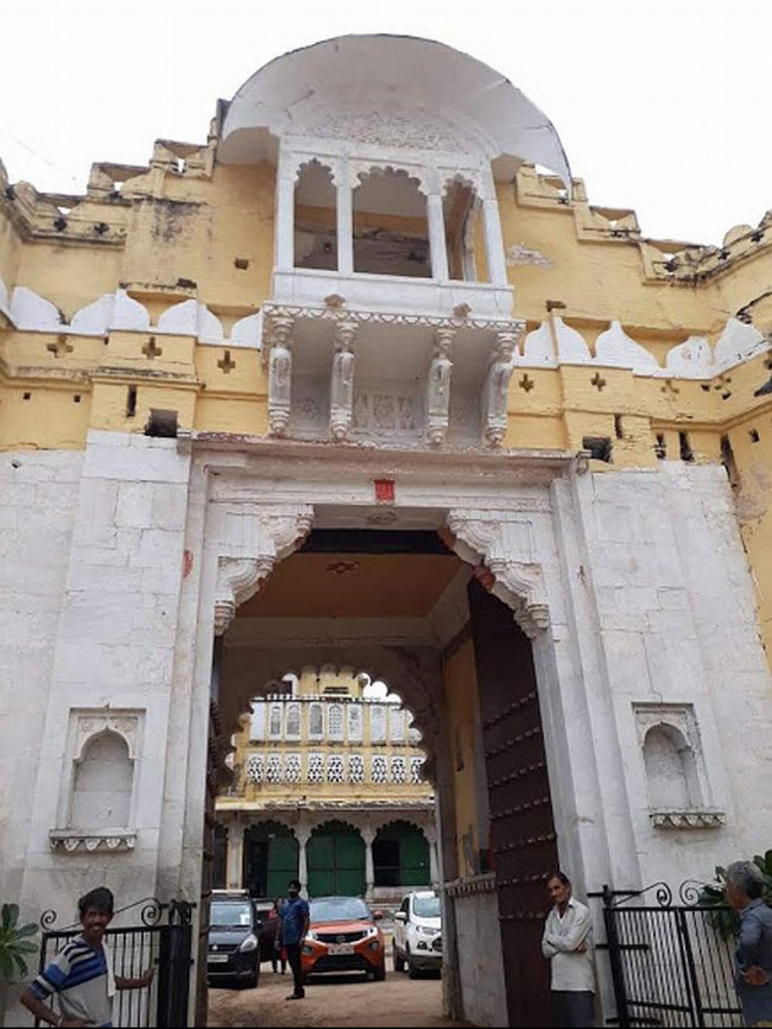 The sun followed by the clouds in volumes; the grey skies and the clouds passing and it was the perfect time to visit the most important place of my journey.
Located next the Jain temple is Suryanarayan Mandir (Sun Temple). The temple is small but worth visiting as it will amuse you with its stunning sculpture. The town witnesses its annual festival in October; the Rajasthani folk dance, Bharatnatyam, and performances by local artists are the main highlight which takes place at an outdoor auditorium of the Sun Temple.
(Note: Check the visiting hours and few items may not be permissible into the campus. The temple area has various canteens that serve basic and delicious food and one can also find a place to stay at an affordable price.)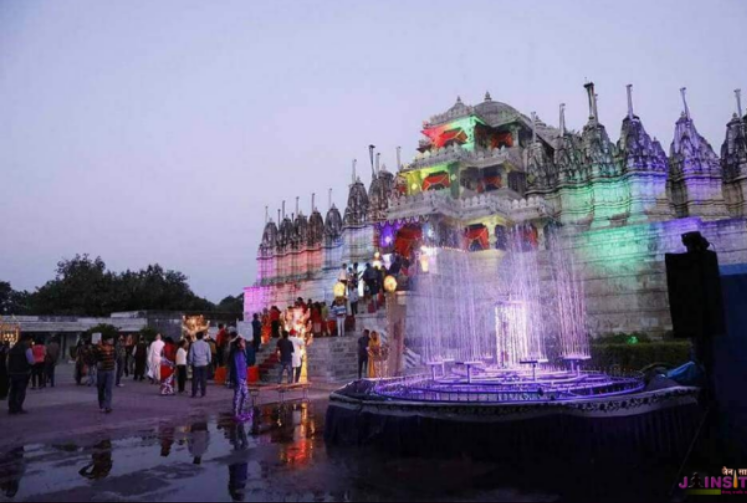 I was back and the evening was set for some musical performance along with the lip-smacking starter, excellent ambiance, and some heady cocktails which felt like a soul-stirring excursion. It was time for my dinner and what's better than an organic meal. Tickle your taste buds with sweet yellow corn and other delicacies at this place where history murmurs in your ears. It was dark and I choose to do nothing and stargazed at countless stars in the sky and this great place recharged me again. Transport through time, breath, stop, think, feel, and feel blessed by the sheer beauty that darkness offers at this heritage.
Relaxing in the lap of nature is enticing and intimate, and perfect weather makes the day even more magical than you could imagine. It was the second day of my journey and I wanted to carve some peace and nourish in these pristine valleys. A peripatetic traveler never gets enough of exploring. The sky was filled with clouds and the sun still shining behind it. After my breakfast that was a clever blend of fresh eatery which also tempted me to order far more, I was also fueled to stroll around.
One can soak into the beauty of these sweeping mountains only by keeping all there sense open as you never know what you may skip with the blink of an eye. The unending roller-coaster road will make you tizzy; teaming with plants, trees, and animals of all types and sizes this place is surely for all adventure junkies.
[I visited the place in August during the rainy days but if you are an adventure freak make sure you come to this place during winters as many outdoor activities are affected in this season.]
Monsoons have the loveliest smile that can bloom a soul and I was ready to pose with a perfect smile at my next destination.
After experiencing nature and its beauty in abundance I was hungry and thrilled for our next place of visit as every trip is incomplete without its local food and some shopping.
Sadari: The town of Sadari is dotted with 14 ancient temples and a plethora of step wells but I was unable to stop myself to explore each shop of the place. If you are a fan of antiques and some colors Rajasthan is the perfect place for all the happy souls. You can find a variety of handmade wooden or marble items, made by local artists. The vibrant color in the market attracts the eyes but I was caught by the lovely silver jewellery and pretty gemstones. There colorful costumes, handmade pottery, inks, patterns, paper and so many gifts to take back home.
You may belong to any part of the world with a different language but food transcends the entire barrier and after shopping for hours I was not bounded by any of these barriers but all I wanted was some yummy food. The place has several sit-down dining that is just perfect for a foodie. The traditional dish of the Mewar region 'Dal Bati Churma' is the one thing everyone should try if you want to know the authentic taste of Rajasthan that's evident from the first bite. The variety of sweets made from gram flour and milk; 'Ghevar, Rabdi' is the specialty which will linger sweet taste in your mouth even after you reach home.
Shopping and food always work like magic but what's even better is to get lost in the beauty of this place. The next destination was somewhat far and it started to rain. The refreshing breeze eased every pain of mine. The sound of water falling in drops felt like music of the earth. The place is unpredictable about its beauty and I encountered a stream of fresh water with lots of fishes, the breathtaking view of rock made me forget the artificial world.
Muchhal Mahavir Temple: As the name suggests it's a temple of Lord Mahavir with a mustache and the story behind it is even more interesting so don't forget to know about when you visit the place. Embrace the beauty of nature and spend some time at the fair if you visit the place around mid-March to April.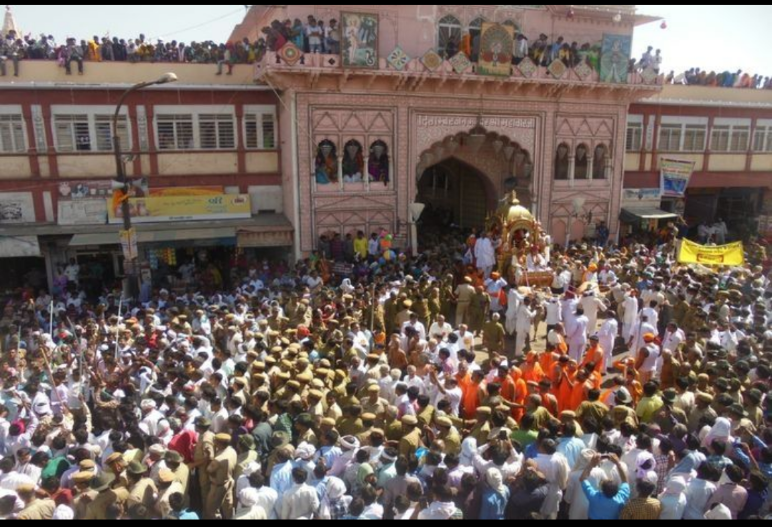 Parashuram Mahadev Temple: Ranakpur is an ultimate destination if you fancy visiting geriatric temples. This holy place is almost at a distance of 157 km from Ranakpur and 10 km from the Kumbhalgarh Fort & located in the middle of the jungle. The cave temple has 500 staircases to reach it. The cave has nine Kunds (small reservoir) which never goes dry and is also known as "Amarnath Temple of Rajasthan". The walk of 1.5 km to this temple is a bit extreme but worth experiencing. The phenomenal view will make your heart skip a beat. I was almost jealous of the clouds touching the mountains. Lost by the smell of rainwater, a gentle wind touched my face and blown my hair that refined me. Spread over a mind-boggling area with miles of unspoiled lofty mountains was like a lavish retreat.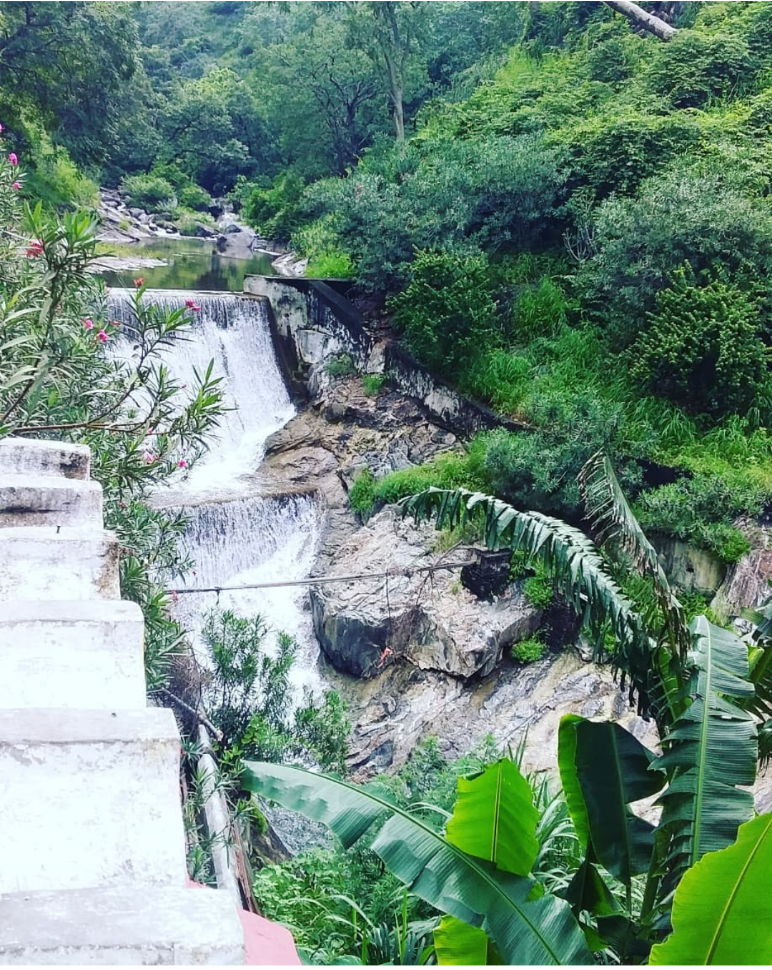 The stylish rusticism of this town has a charm that slows you down. After spending time with nature and its beauty in solitude, my soul was not ready to walk back home and I wanted to escape to live and to be lost in the right direction.