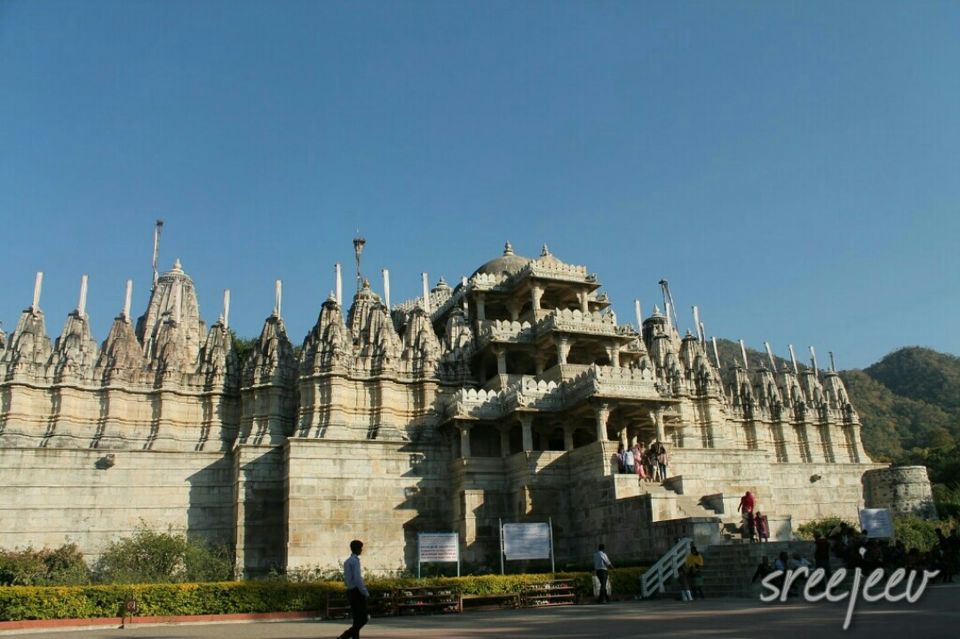 My visit to Ranakpur jain temple was not the usual journey, it was an offbeat experience.. From Udaipur, I got into an ordinary bus going to Jodhpur. It was said that the bus will reach Ranakpur after approximately 2 hours. The bus left the city and soon took its route via small villages. The driver stopped the bus after an hour at a small dhaba for tea.
Almost 2 hours had crossed when the Aravalli mountains appeared in view, the bus took a hilly route, a few monkeys screamed for food someone threw rotis to them. It must have took around 3 hours to reach Ranakpur, I reached at 12.30pm - just in time for the lunch. As I had already read about the Dharamshala lunch timings, I went in straight to have lunch. It was a simple thali for Rs.50. After lunch, the hunt for a place to stay began. All the hotels/restaurants are 1-2 km away from the temple. My return train to Mumbai was booked for next day from Falna. I enquired in the temple office, luckily they had rooms inside the temple complex for just Rs.500.
After a quick bath, it was time to visit the temple structure. The main temple is a huge marble structure, 2 other smaller temples of Parshwanath and Neminath respectively are also situated at a distance. I was taken aback to find that Indians had free entry and only foreigners need to pay here. It must be the only location in Rajasthan where your pocket is not drained.
However camera charges was Rs.100 even if it is a mobile camera. Non-jains and camera both are allowed only after 12pm. A little fatigue which had developed after the bus journey easily faded away when I entered the complex. My feet on the marble stairs felt like I was standing on ice even when the sun shone bright that afternoon. My eyes were gleaming at the sight of what I saw inside, pure white marble everywhere and intricate carvings of historical figures. I couldn't take my eyes off the beautiful roof architecture. The main shrine is dedicated to Adinatha. I sat cross-legged for a few minutes there, gradually my mind slipped into a peaceful state.. A priest was performing some rituals. It gave me some kind of joy even though I knew nothing about Jainism.
The more I explored the more astonishing the interiors seemed to be. The temple is 600 years old and the construction was started by a jain business man after seeing divine vision. The town of Ranakpur and the temple are named after the provincial ruler monarch, Rana Kumbha who supported the construction of the temple.
In the evening, coincidentally I visited the Parshwanath temple during Aarti time. I was able to perform the Aarti, while the priest chanted the verses. It was such a soulful experience to stand in a pitch dark hall lighted only by small lamps performing aarti to a deity whom I knew nothing about. Once I'm back home, I read about Parshwanath - he is believed to be the 23rd Jain Thirthankara, succeeded by Mahavir and preceeded by Neminath.
Apparently I am falling short of words when I try to explain the marvellous temple interiors. You all should visit the place to get unique and unforgettable experiences for yourself. Sometimes the camera cannot portray the real aura of a place, but still I have shared some pictures I clicked.
Note: 1. I do not advice you to stay here alone if you are a female solo, the temple is located in a very remote location in the Kumbhalgarh forest area. Check for RTDC rooms in Ranakpur if needed.
2. The rooms are just basic and doesn't have great looks, if you don't have any other option you may stay there
3. No food is available in the premises after 6pm, the Dharamshala dinner is served till around 6pm. Breakfast is also available on specific timings for Rs.30
4. Beware of monkeys, don't roam around with food items in your hand.
5. If interested and have spare time you may go for a forest safari a nearby counter outside the temple gate)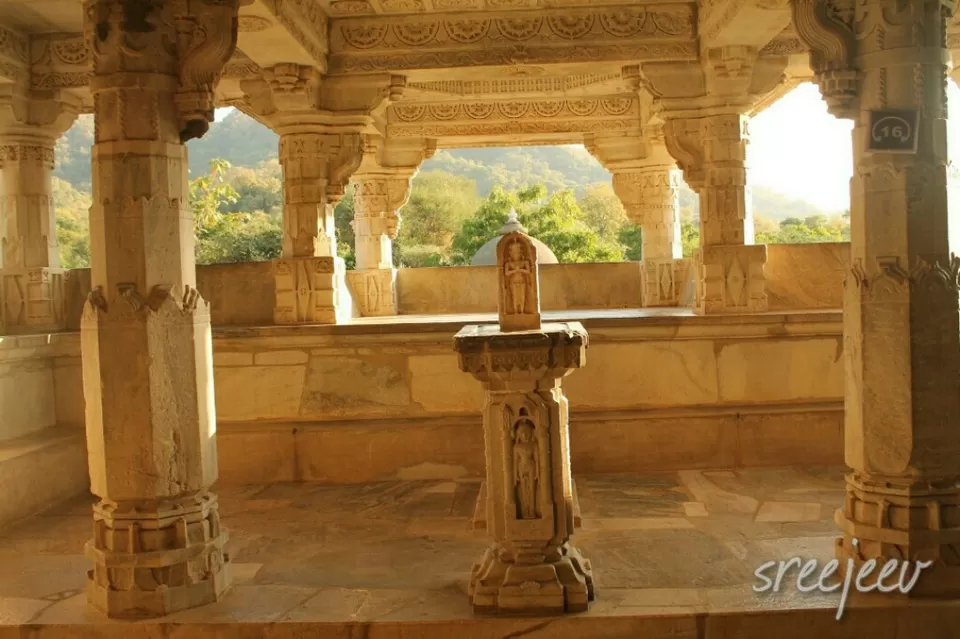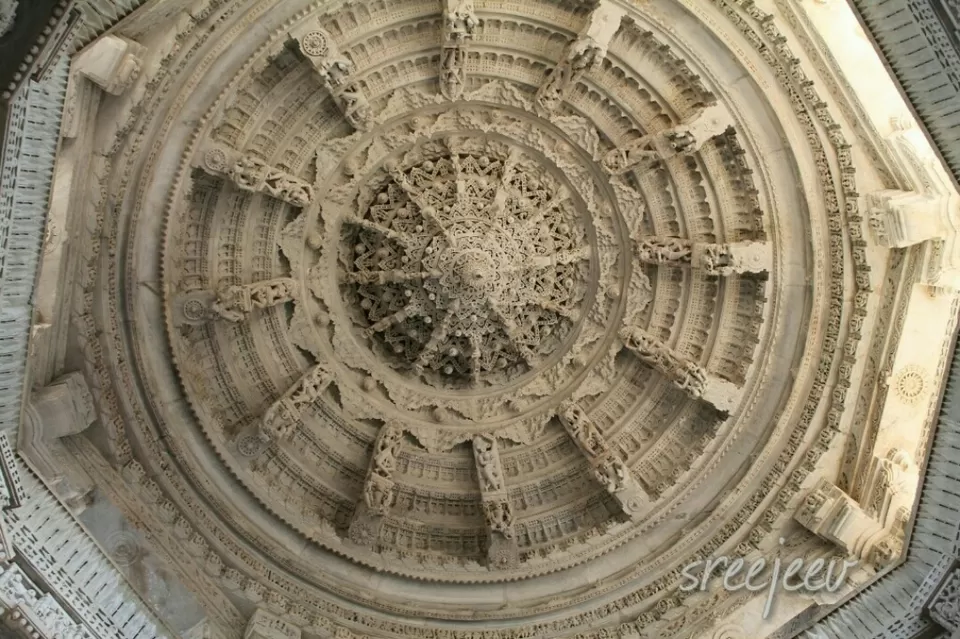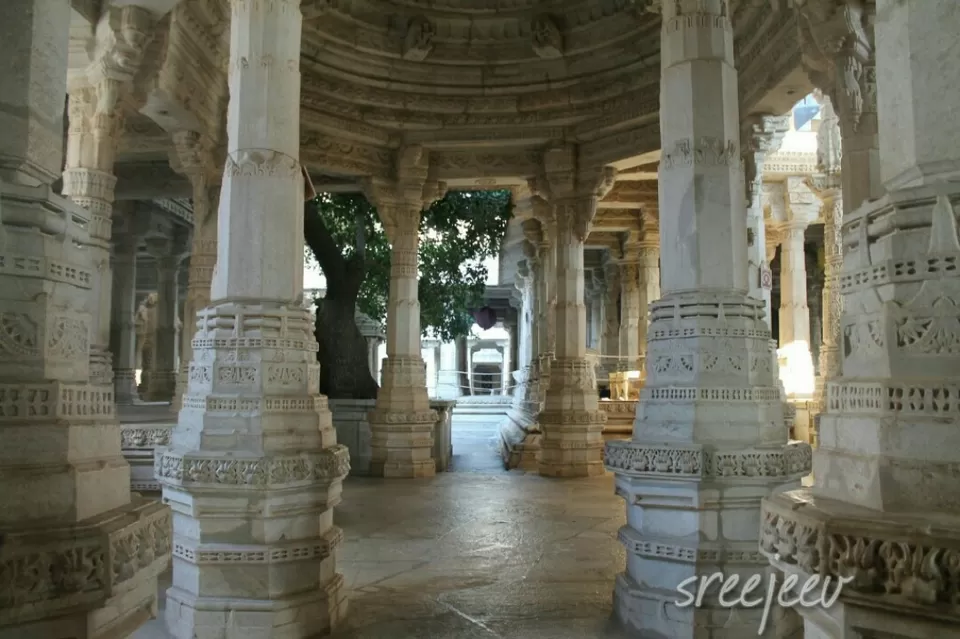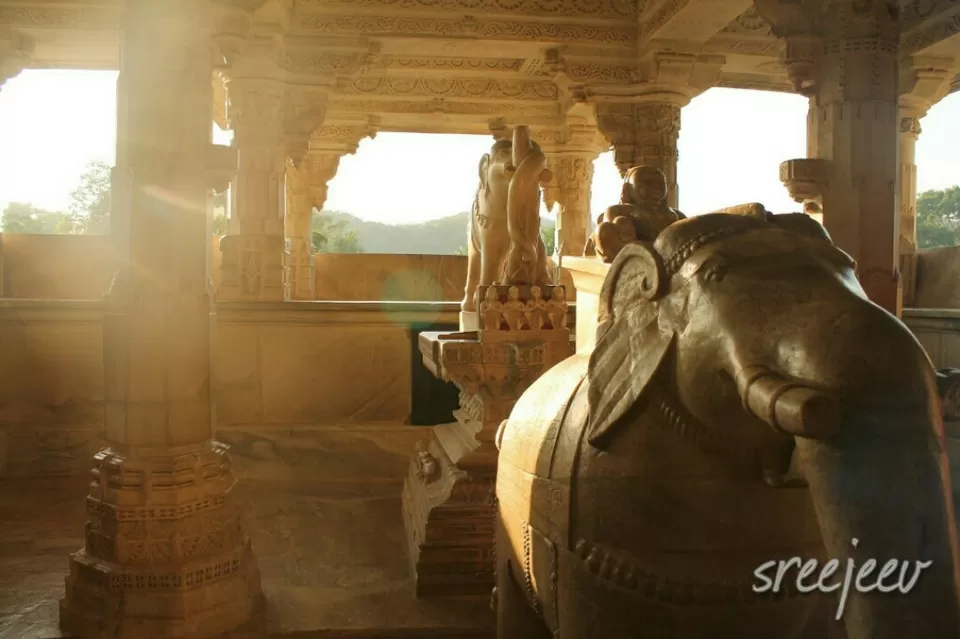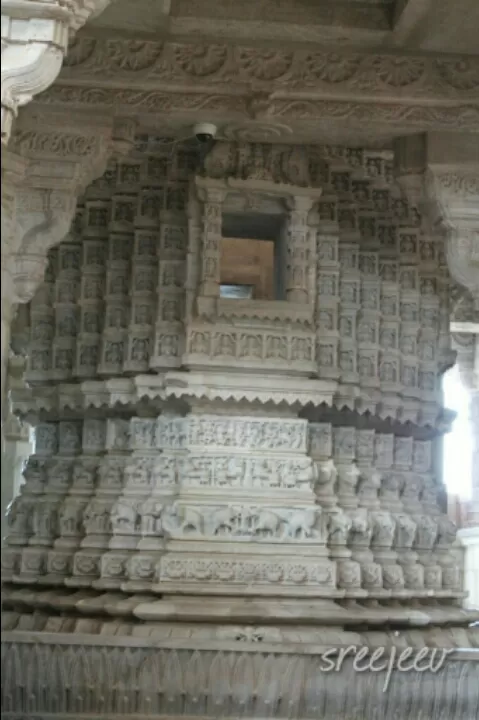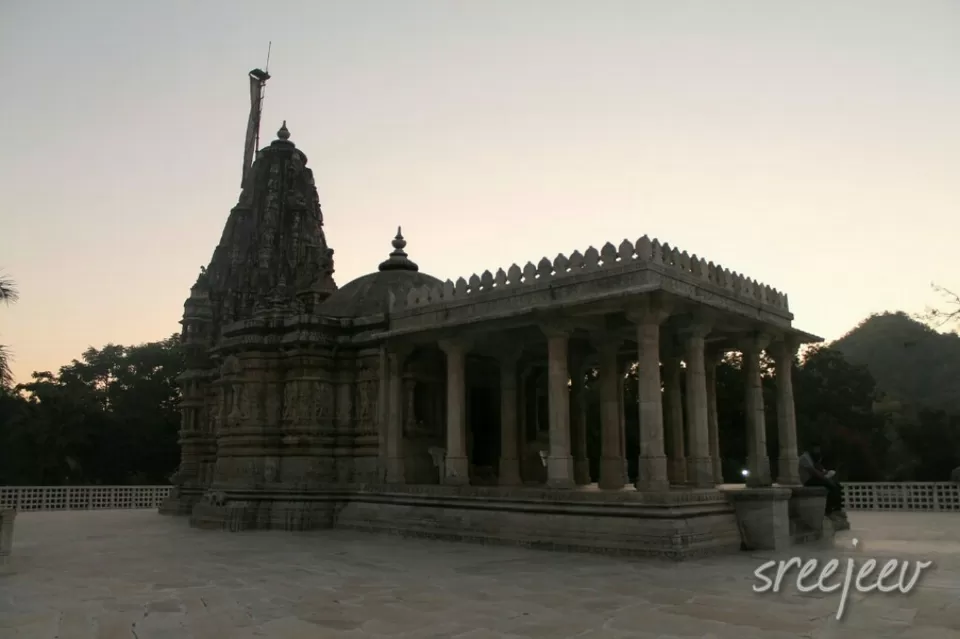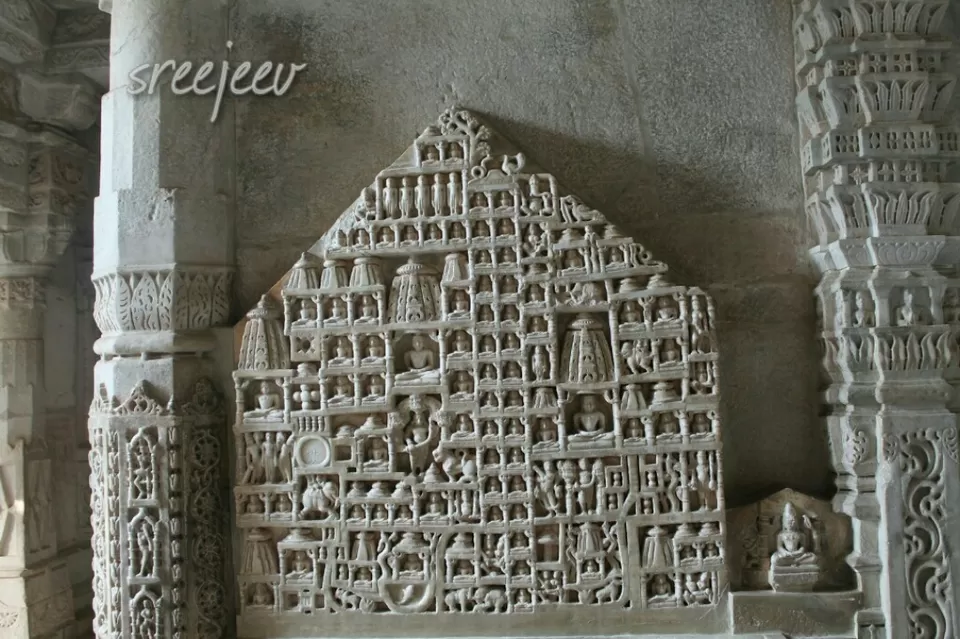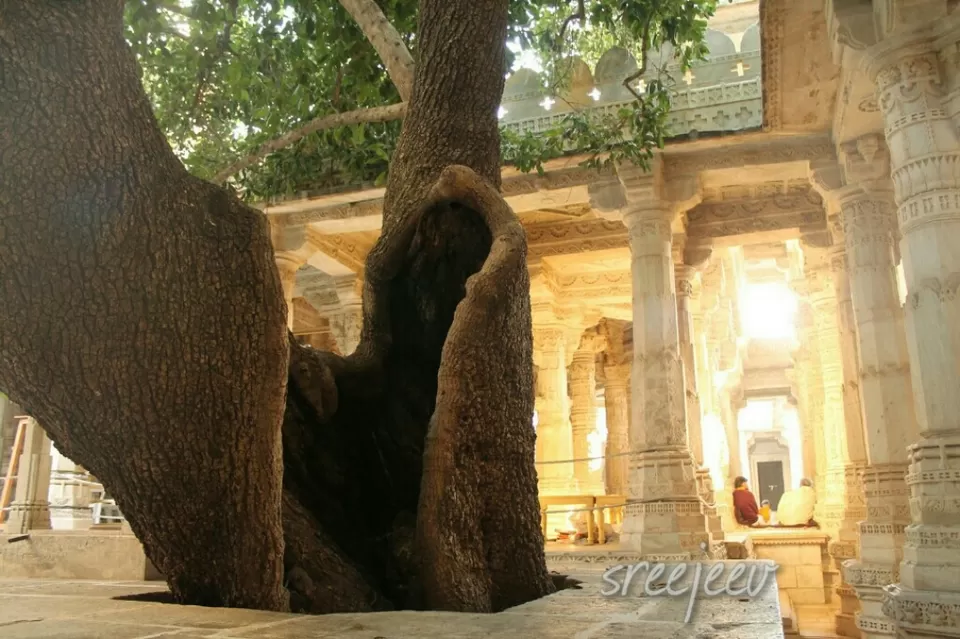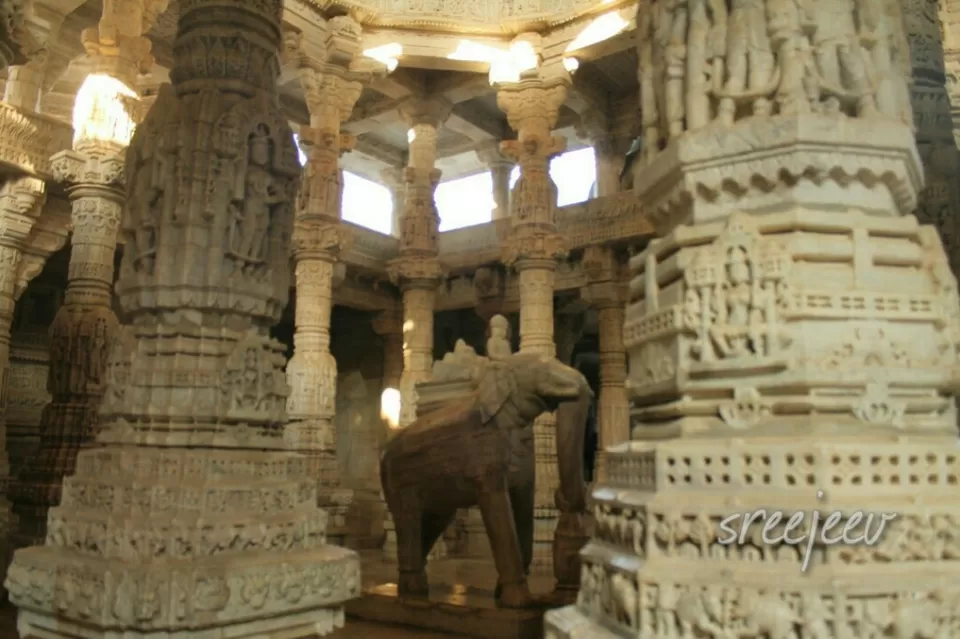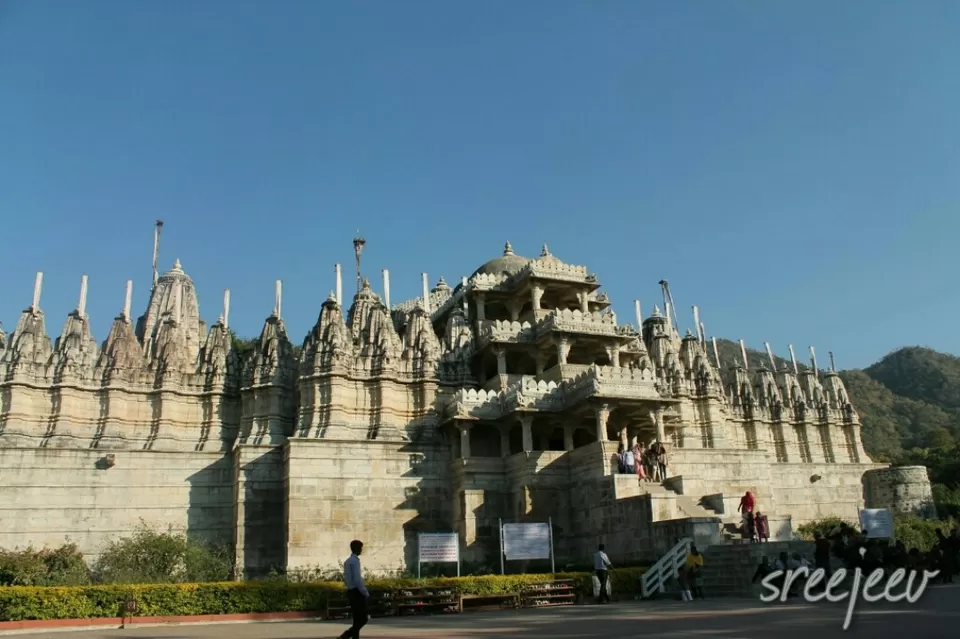 The bus to Falna comes every half an hour. However the roads were not that great. Altogether even though the journey to Ranakpur is a bit off the track, the temple visit makes it worth every effort. You should not miss Ranakpur if you are near Udaipur/Jodhpur.