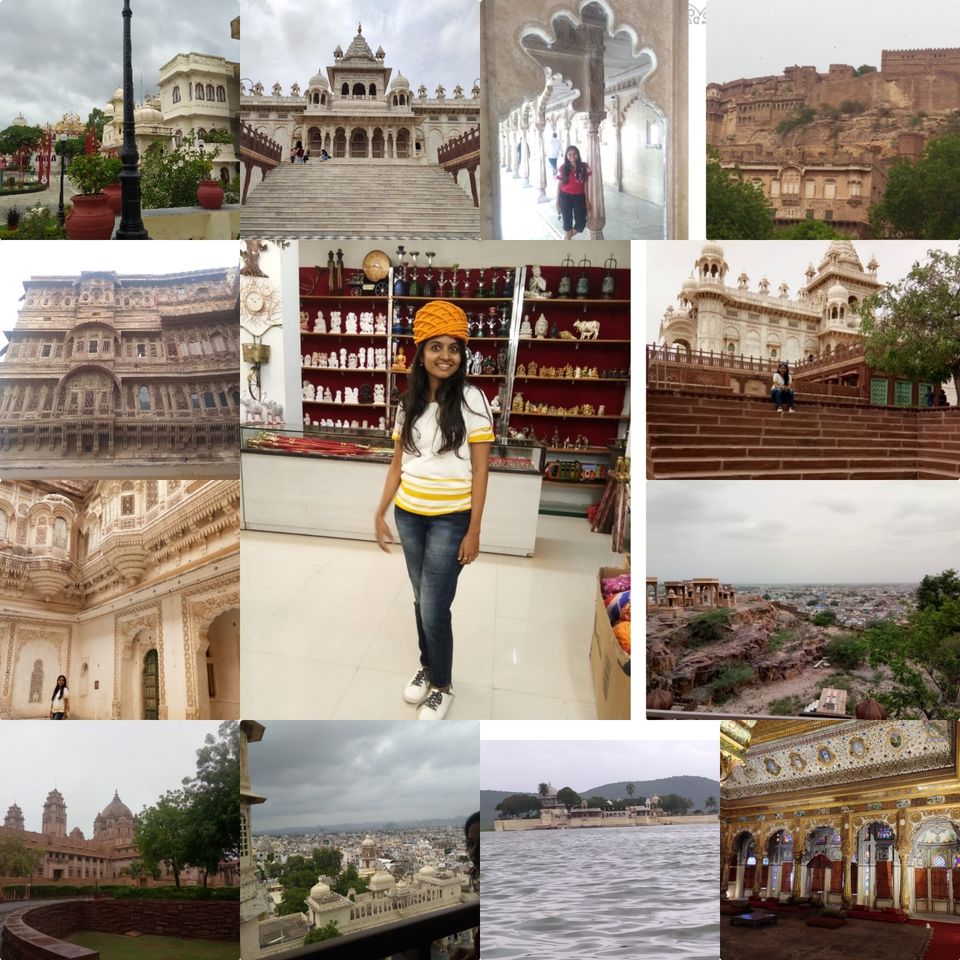 From Udaipur to Jodhpur:
Udaipur to Jodhpur is around 250km and roughly takes about 4-5hrs.  We started in the morning around 7.00 a.m from Udaipur and reached Jodhpur around 12.00 p.m via a car hired from travels.
  
1. Jaswant Thada
Jaswant Thada and Mehrangrah fort are just a km apart. Jaswant Thada again has an alluring architecture. It also has a garden where the Kings are cremated after death.
2. Mehrangarh Fort:
Mehrangarh Fort is a very huge fort with large magnificent pathways. It is built in a mountain top and the blue city of Jodhpur can be viewed from it.
For people who are interested in adventure Mehrangarh has 7 ziplines that are said to cover almost all the important parts of the fort. The booking of the zipline can be done on the spot. This fort has also seen lots of Bollywood shooting.
Also there is a huge museum there and I would suggest to hire a guide for an informative tour or you can opt for recorded tapes. This is the only fort which has a lift that takes you to the main fort. The fort has gardens, temples, bedrooms of Rani and Raja, and a view of the Umaid Bhavan Palace.
Both these places are almost in the city and that's the reason you can spend some time in shopping and tasting local dishes there.  Mirchi wada and Mawa Kachori  are worth trying here.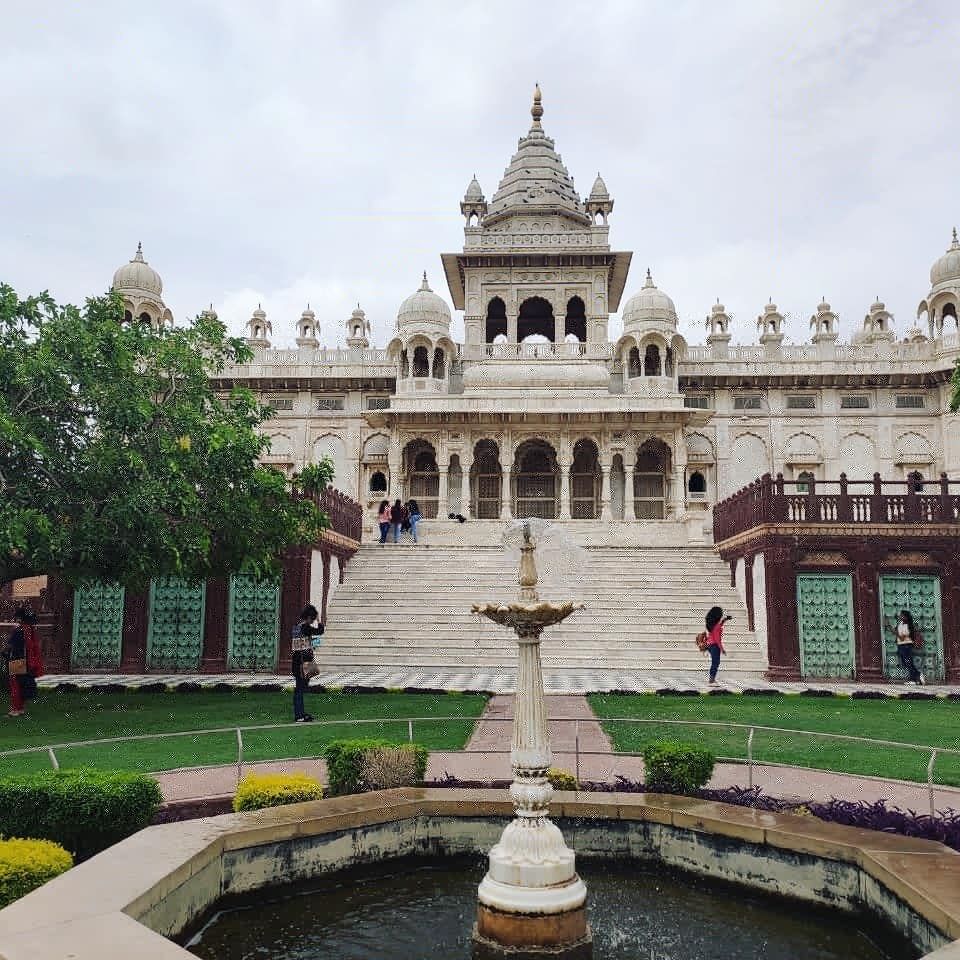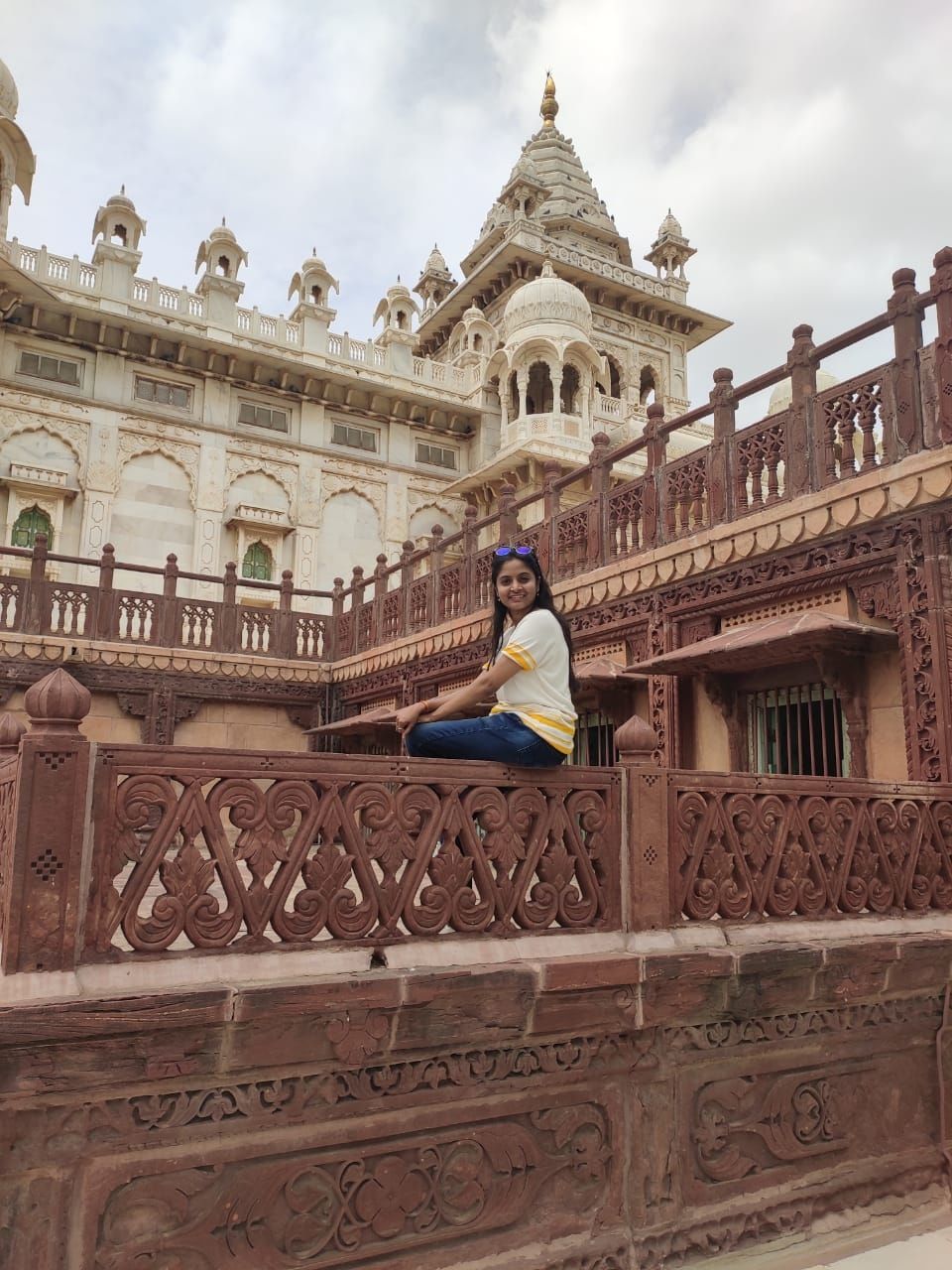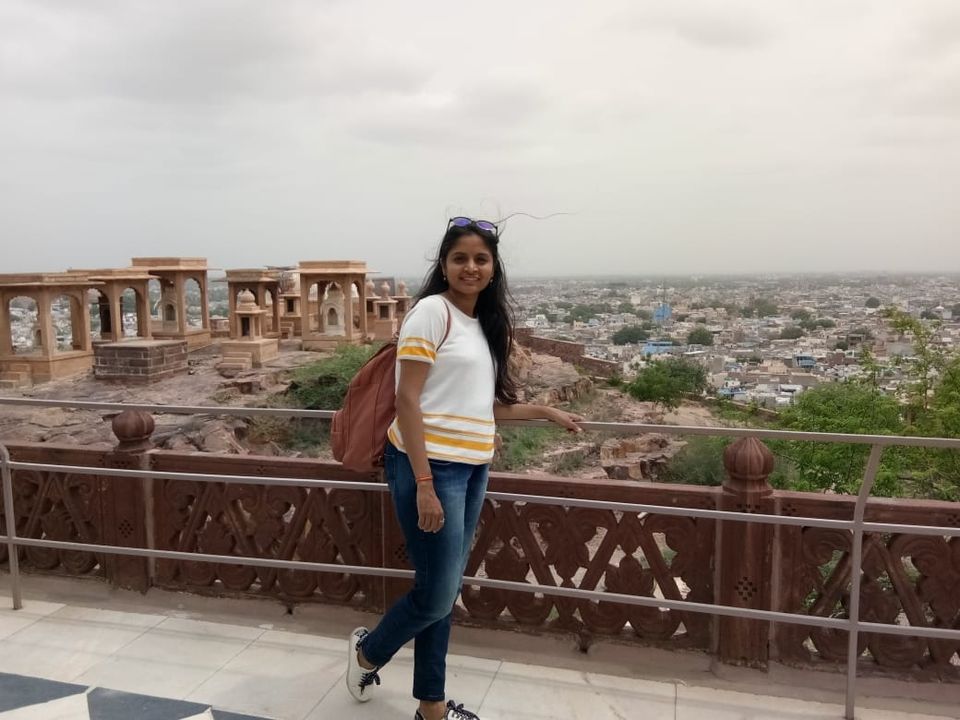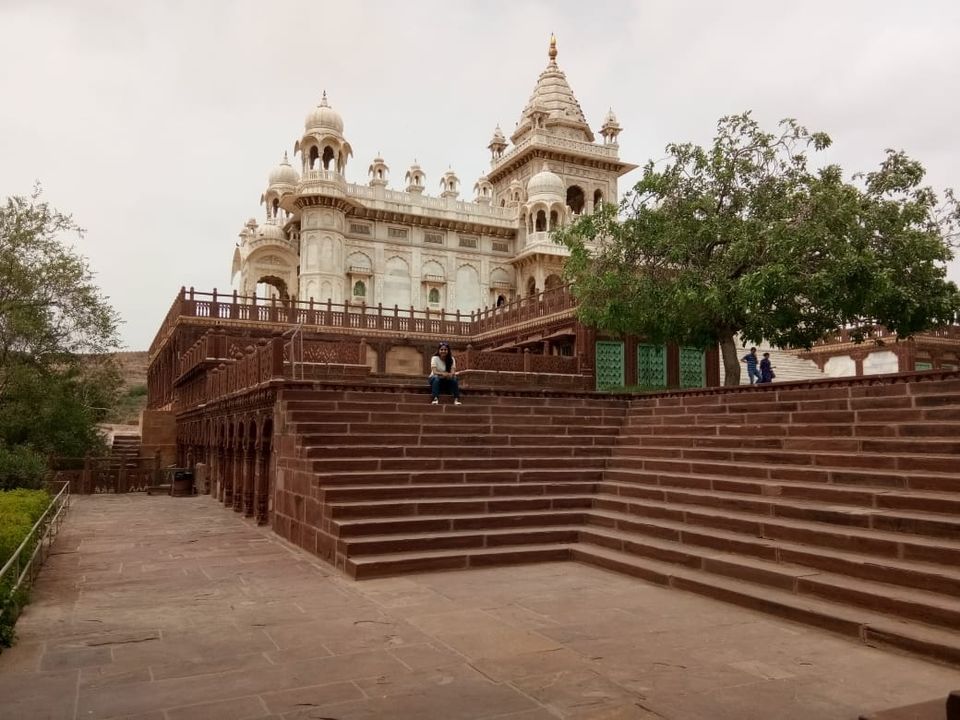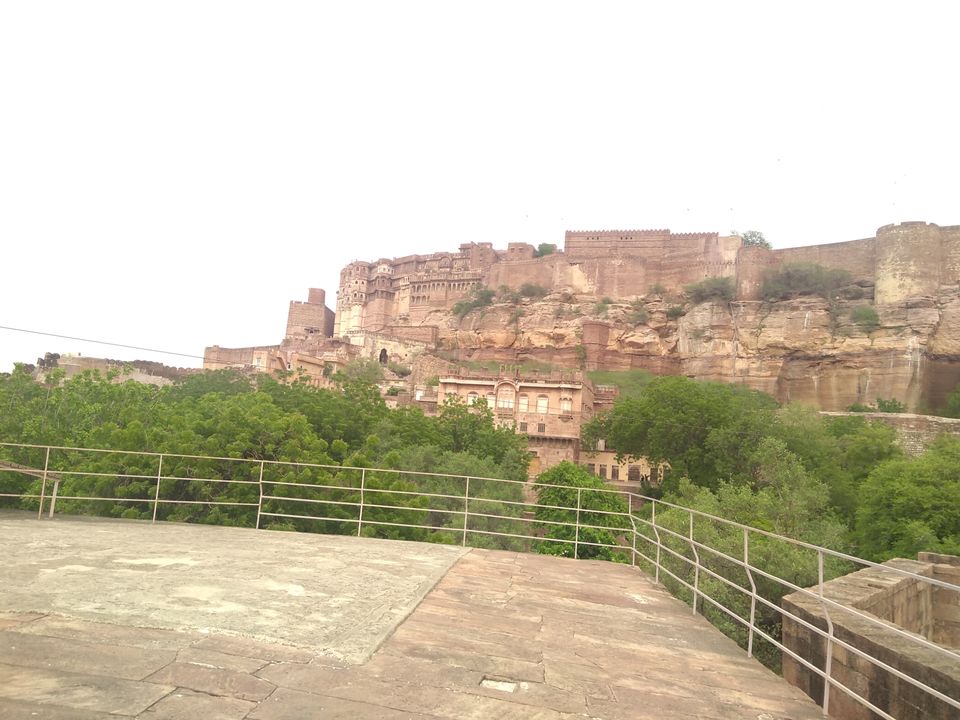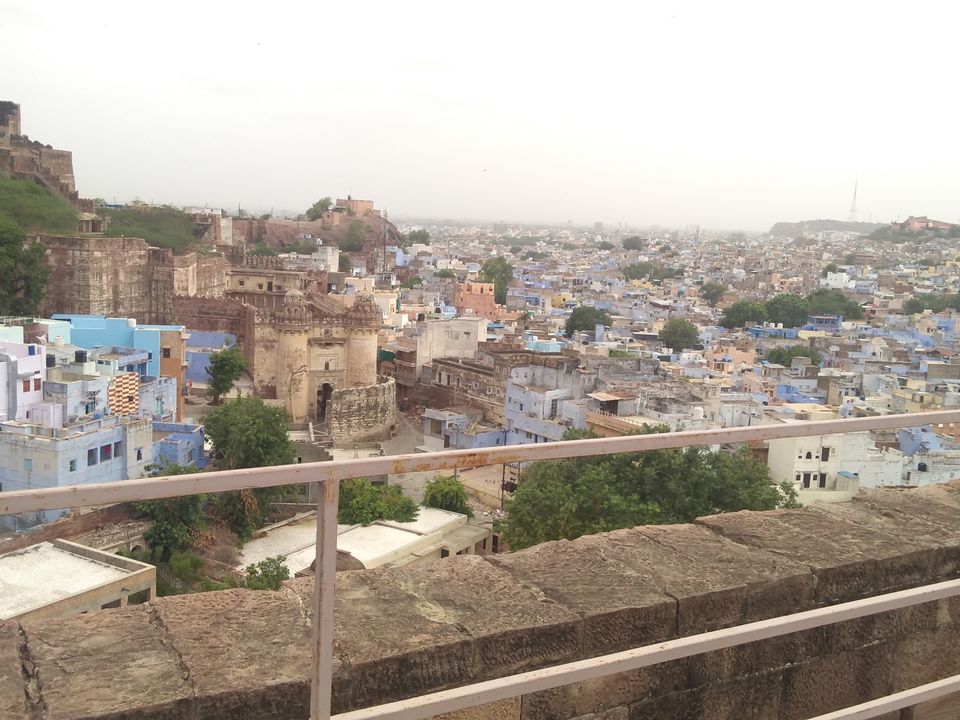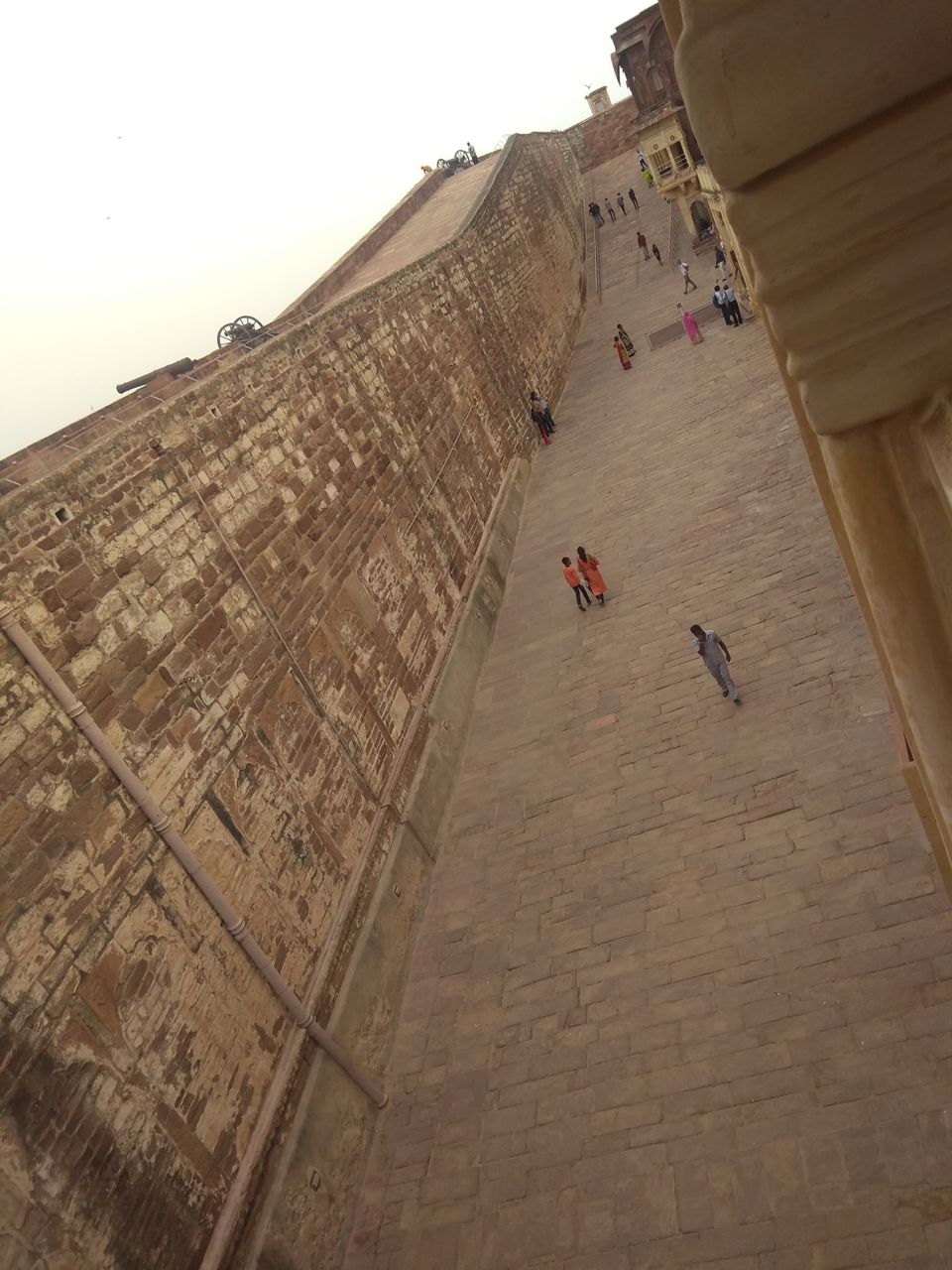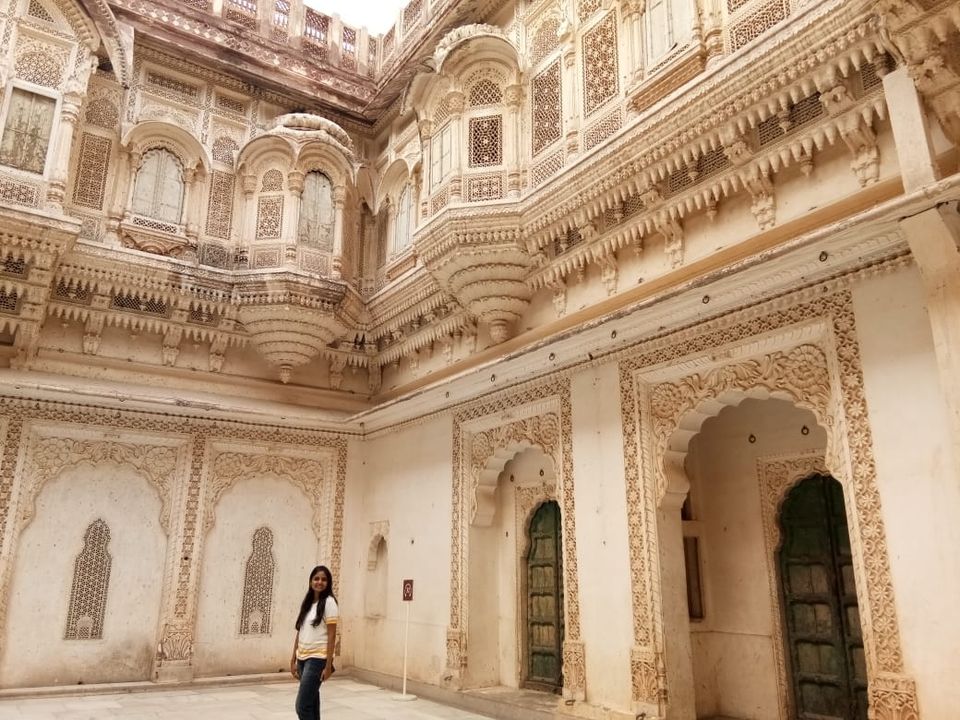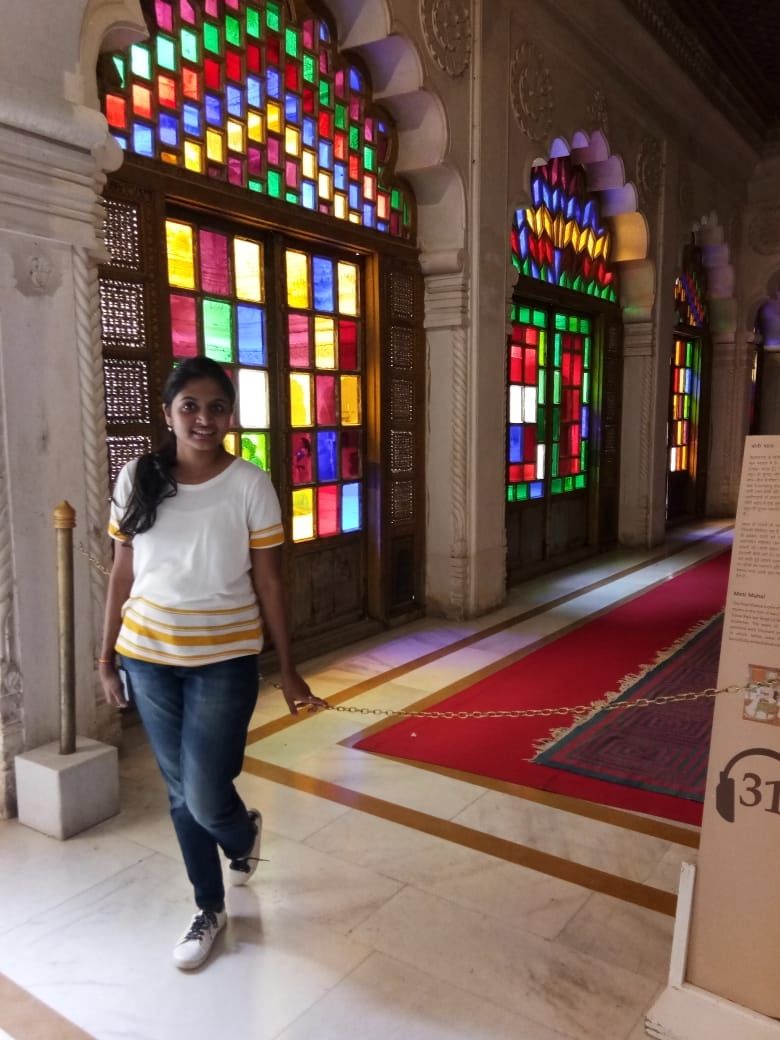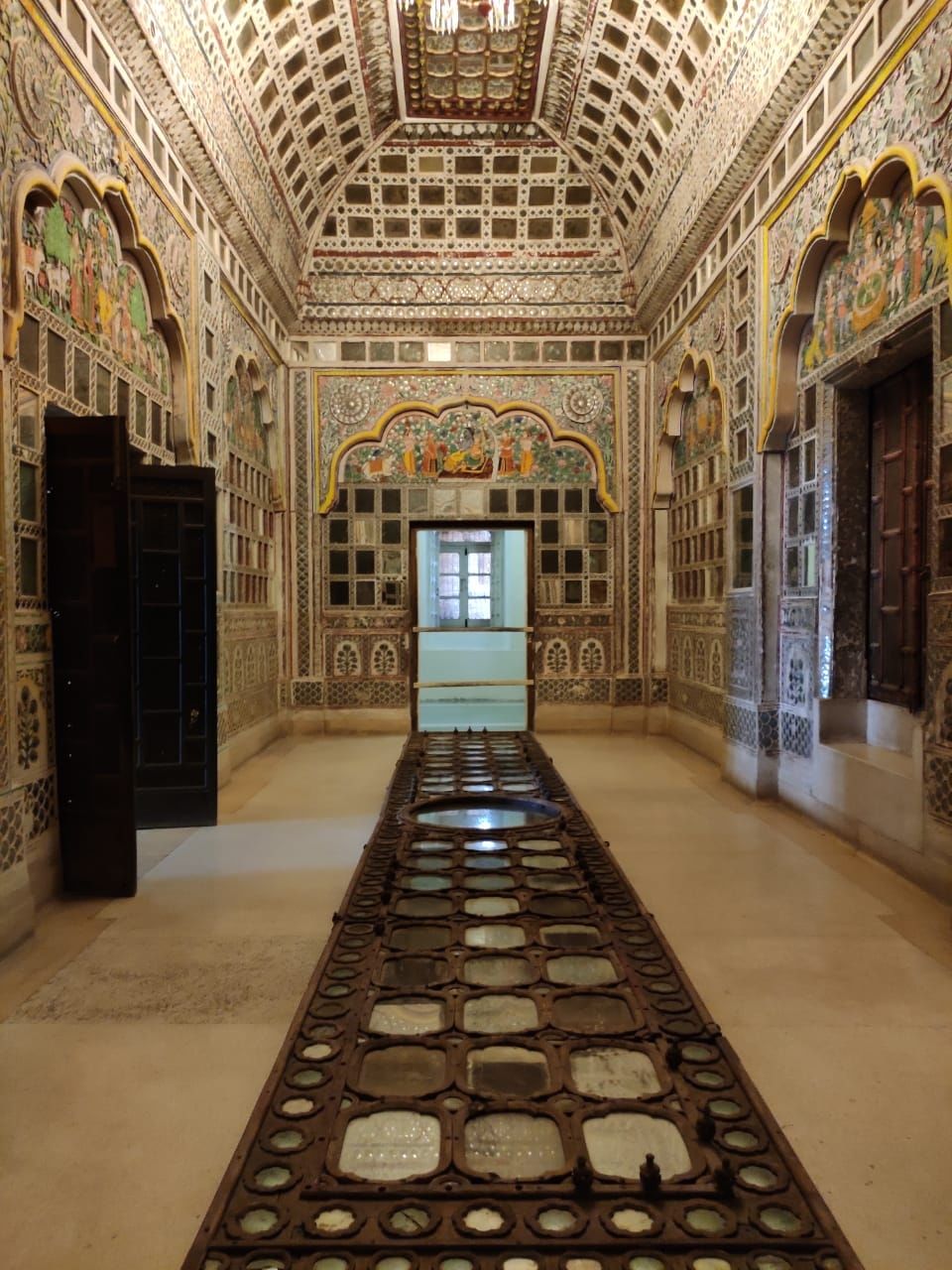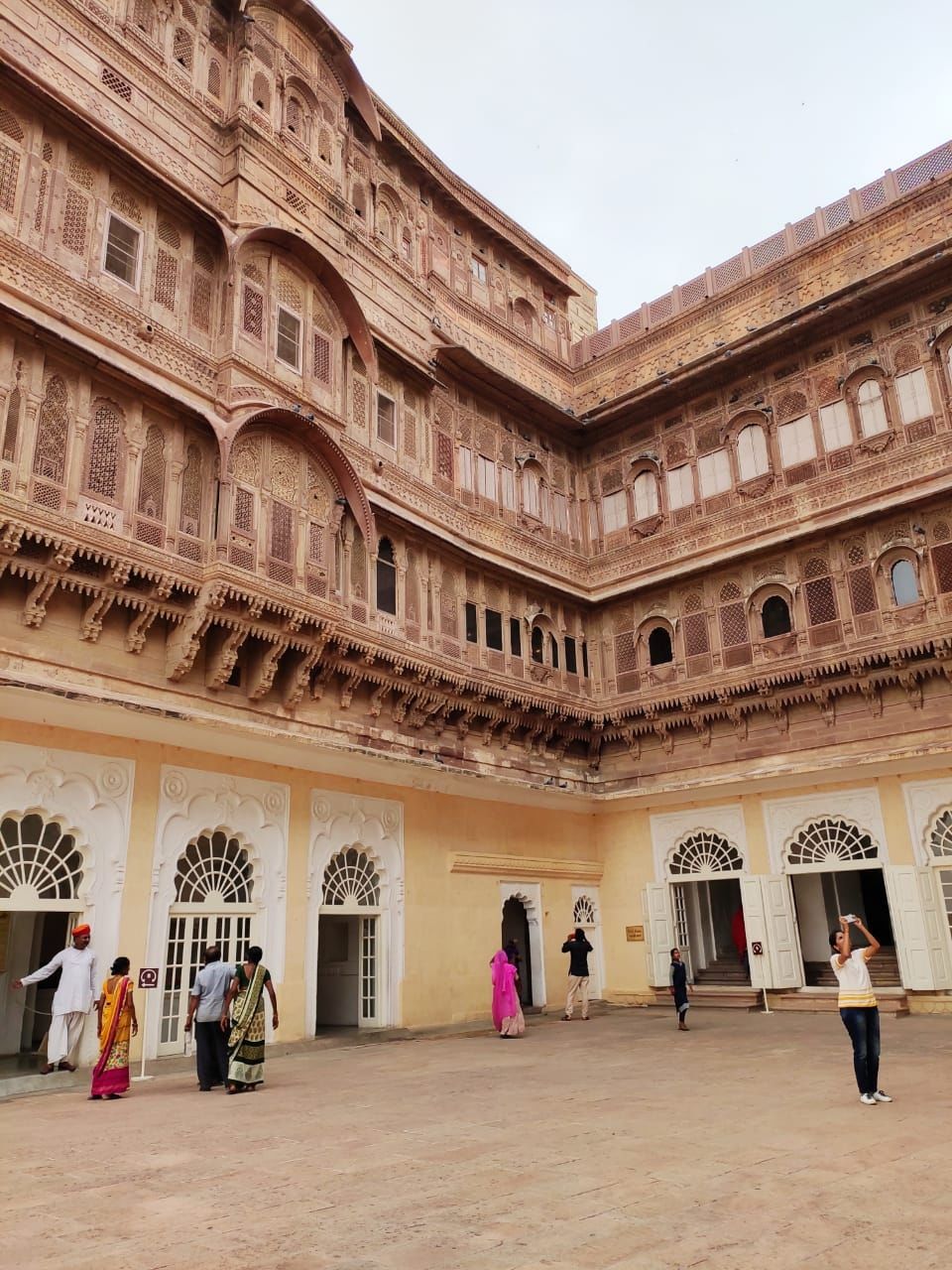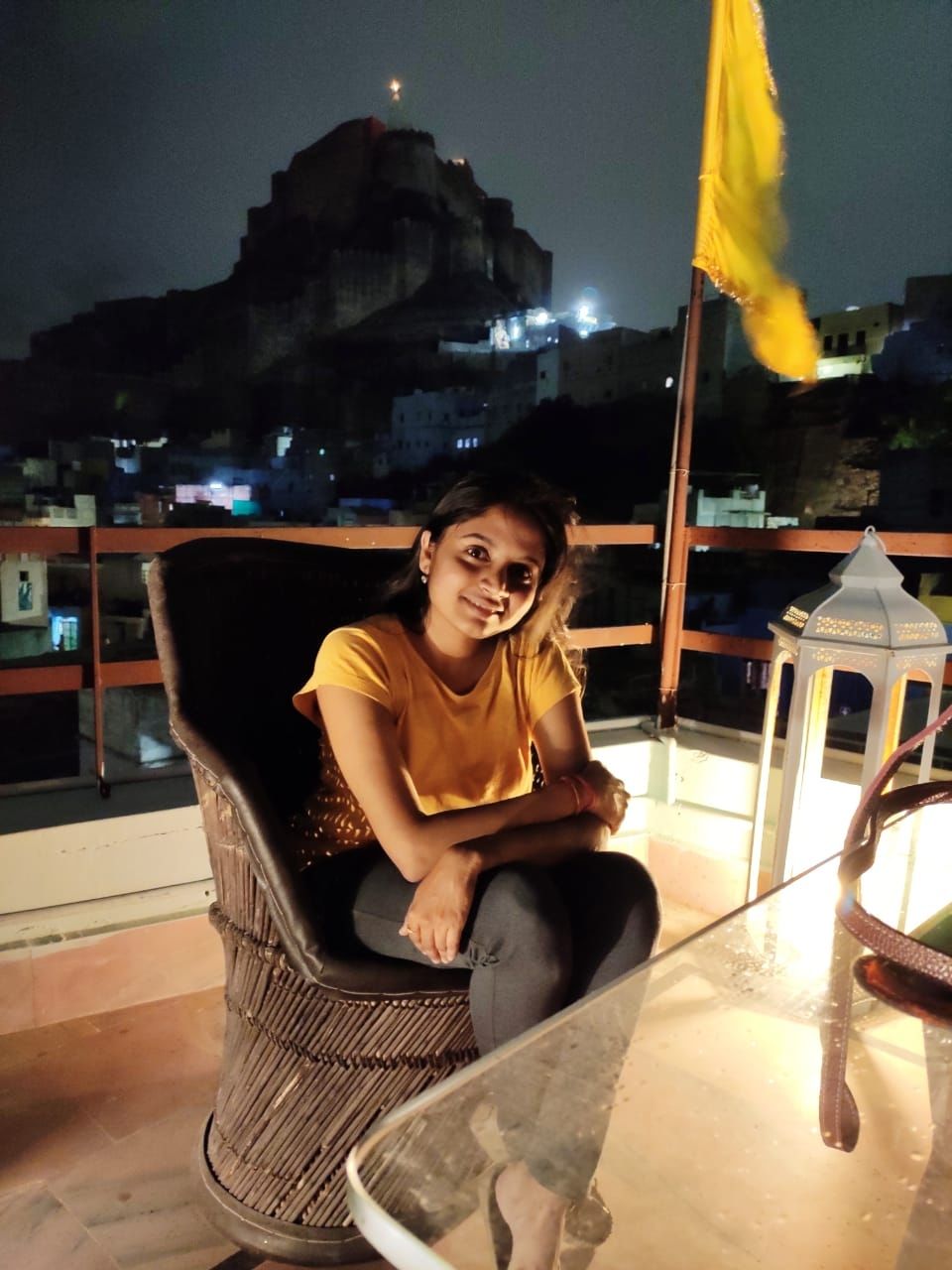 1. Umaid Bhavan Palace:
Umaid Bhavan Palace is located in the udaipur city. Most of it has been acquired by Taj group and it also had Priyanka Chopras wedding.
Only a limited part of the palace is open for the tourists including the museum. The museum explains the royal family lifestyle. There is also a car club which shows the vintage cars used by the Kings of Umaid Bhavan.
1. Ranakpur:
Ranakpur is a Jain temple that has by the the most beautiful carvings I have ever seen. Every pillar of this temple is carved differently. It is a must visit for someone who is visiting Rajasthan for it's history and alluring monuments.
There is no entry fee for Indians. There are paid recoded tapes that guide you through the history of the temple.
But as it's a temple there are a few restrictions on the dress to be worn. For ladies, off shoulder dresses or short dresses are not allowed.For males shorts are prohibited. Photography inside the temple is also not allowed.
This temple is amidst the Ranakpur forest reserve which is to be crossed in order to reach the temple.
2. Kumbhalgarh:
Kumbhalgarh fort is a little off track on the route from Jodhpur to Udaipur, but can be covered if planned well in advance.
   Kumbhalgarh an abode of the famous warrior Rana Kumbha is located on a mountain amidst mountains that have been cut to form roads. This fort was never captured by any enemy ever. The boundary of this fort is the longest continuous wall in India till date. It is said that this wall can be seen even from space and is the largest after great Wall of China. It also has a Shiv mandir which has an amazing story associated to it.
Ranakpur and Kumbhalgarh will easily take one complete day. So do not plan anything more than these two spots on the same day.
3. Fatehsagar lake-Jodhpur:
You can enjoy the lake view with a 20 mins speed boat ride here which literrally causes adrenalin rush😉.
     Also you can do some GHEWAR shopping for your family and friends from Fatehpura Market.
Apart from these cities of you are planning for a longer trip to Rajasthan you should add Jaisalmer to your list. Jaisalmer is the only part of Rajasthan which is covered in desert. There are cottages which can be booked online and you can enjoy a night in the desert.
If your trip is around 7 days you can easily cover
Jaipur->Udaipur->Jodhpur->Jaisalmer in this sequence as only Jaipur is  about 500km  away from the other cities.
Udaipur: City of lakes
We had planned a trip for 4 days including travelling in which we covered 2 cities Udaipur and Jodhpur. This is how we planned our trip.
1. Start from Udaipur:
We started our Udaipur sightseeing from City Palace. This is a huge Palace and every nook and corner of this palace has a story associated with it. Right from the entrance to gardens. It is also a residence of the current king. 
City Palace is very huge and it easily takes around 2-3 hours to see the entire palace and click pictures. There is an entry fee charged at the gate. Also I would personally suggest to hire a guide there as.. if you are someone who wants to know the city palace in it's true glory you should be aware about the history associated to it. The guide charges are separate and are around INR.200-300/-. City palace also gives you a view of lake palace.
As you come out of the gate of city palace there are shops for leather articles but I found them expensive.
2. Jagdish Temple.
This temple is located in the midst of the city and you can actually see it's beautiful carving in marble. It is just at walking distance from City Palace. Just near the temple there are local shops for bags, earrings jewellery. Some of them are really good.
3. Boat ride at Lake Pichola:
From Jagdish Temple you might have to hire a local rickshaw to Boat ride for Lake Pichola. Lake Pichola has an amazing view with the lake palace at it's centre which is now converted into a Taj Hotel. Surrounding the boundaries of the lake is the Magnificent city palace. You can enjoy a setting sun boating around the lovely architectures.
4. Bagore ki Haveli
Bagore ki Haveli is famous for it's Dharohar Folk Dance. This a lovely show and I personally recommend this show to everyone visiting Rajasthan for the first time. The dancers in the show are amazing and the dances represent culture from different parts of Rajasthan.
This show is a 1 hour show from 7-8. I suggest you reach an hour early as there is a huge line for the tickets. Also if you are early you will be able to stroll around in the museum there too.