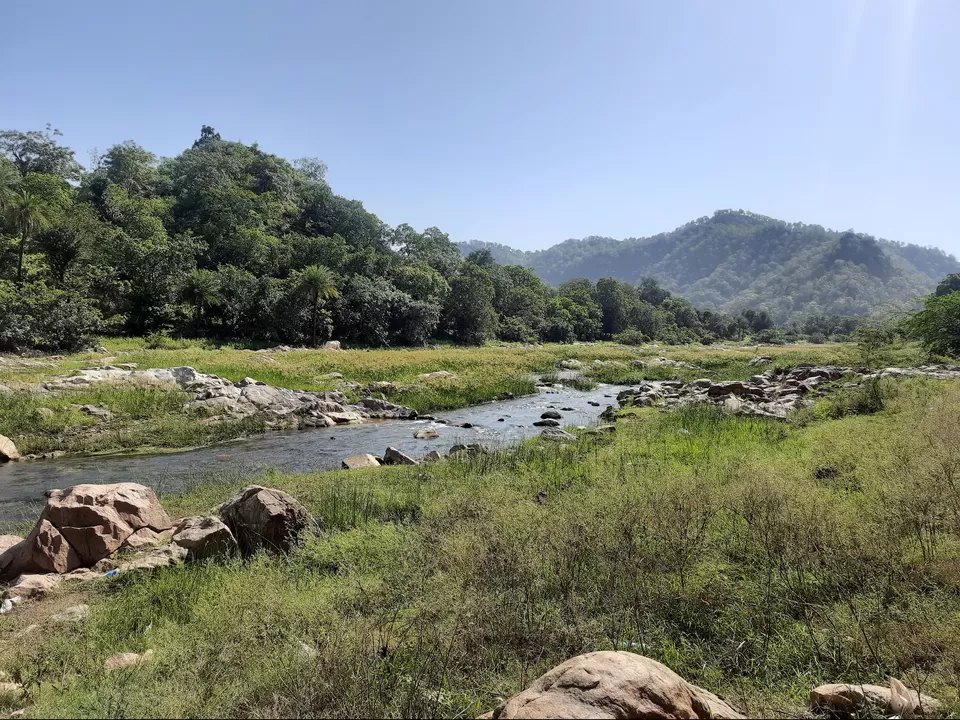 Day 1: Abu Road
My family, friends and I left for Abu road, just after completing Dushhera pujan. The trip had a rather rocky start. The train was scheduled to depart at 3.30 pm. So naturally, we all were all set and ready by 2. All bags are packed, we are standing at the door at my home and I went online to check the platform number. An embarrassed smile crept my face as I whispered, "I got the timings wrong. The train departs at 6.30pm." I went to be kicked by my friends and we all sat for another 2 hours cracking jokes at my ignorance.
The train trip was nice and easy. We sang songs, discussed conspiracy theories. No longer the train had departed from the Ahmedabad station, my typical Indian mom opened her big bag of snacks and started making Chana chor garam.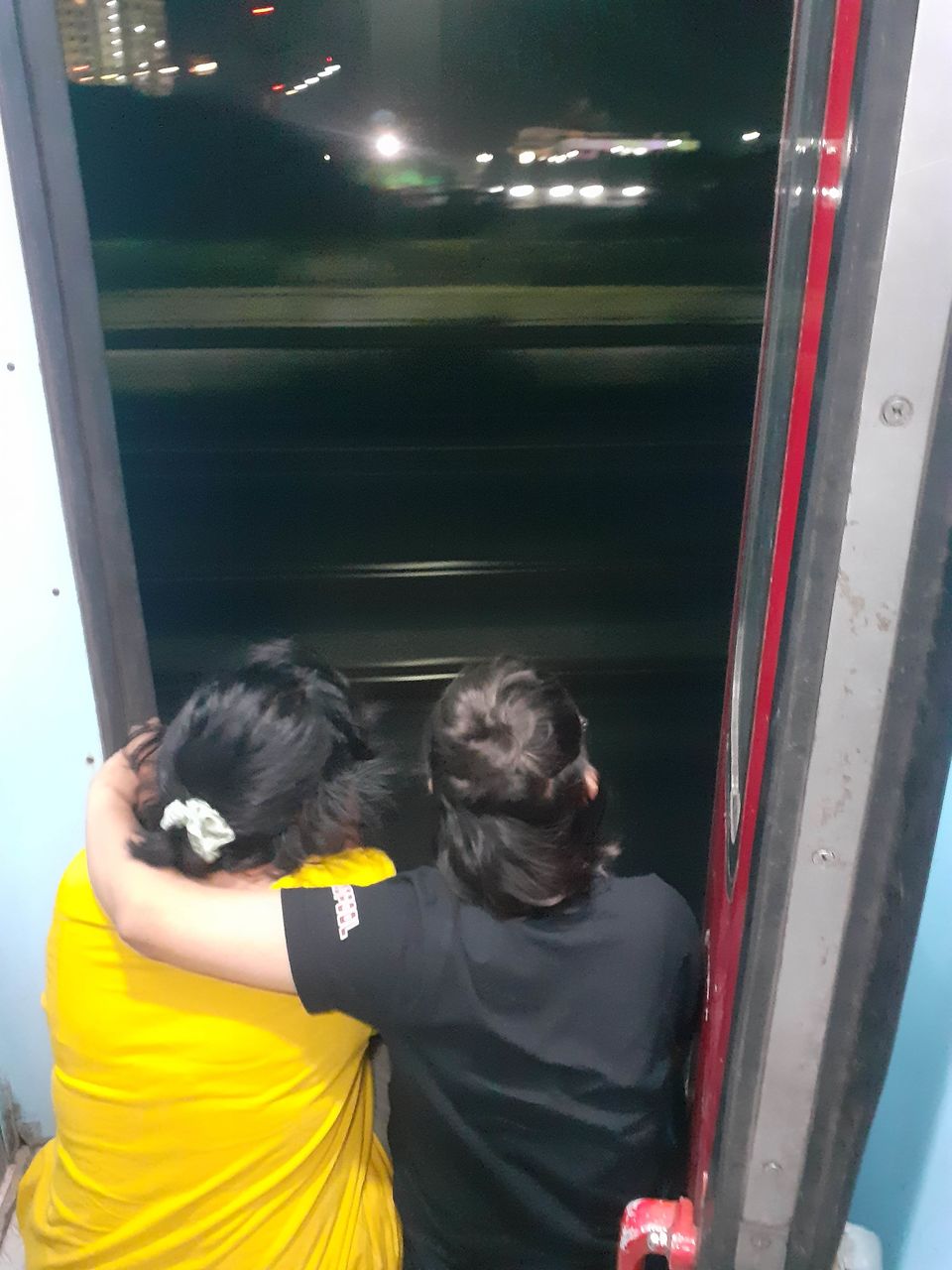 My family were in the room next to ours. My friends and I took this opportunity to "chill" our way and we braced ourselves for our trip coming forth.
Day 2: Walk to Ambaji
So the main reason we planned this trip was because my mom had to fulfill her promise to god that she will walk to Ambaji mandir for her father's good health. We all were walking beside her to support her. Our destination was around 22kms uphill. We started at around 7 and we were going strong for a few hours, until we weren't. My friends and I took turns to sit in the taxi that was riding side-by-side for our well-being. The 6 hour walk, were the best hours of the whole trip. Due to lack of network, we were in the moment at all times. We clicked photos for sure, but there was no internet or calling service to interrupt us having fun with each other.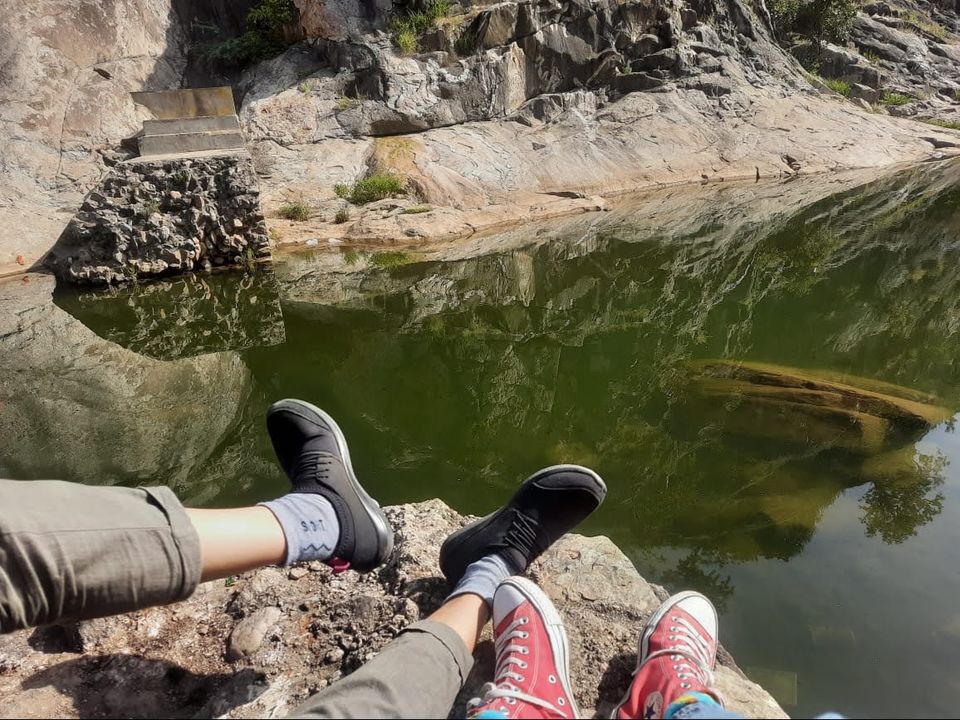 We reached our mandir, payed our respects, enjoyed the cable ride but boy were we so tired. If given an opportunity, all of us could have slept right there and then. But we carried on. After a hearty lunch, we came back to Abu and rested for a while at our relatives place.
The trip onwards was what my friends and I were the most excited for but we had zero energy left. It was our last day and we had to make it large. We had a night to ourselves, and after so much of holiness, we get to enjoy a little, right?
As soon as our parents and relatives dropped us to our hotel, my friends, sister and I got ready to go to a nearby pub. It was all chilly and we all were wearing dresses. No sooner did we hit our hotel beds, we slept like a baby.
Day 3: Mt Abu
We checked out of our hotel and did what every tourist in Mt Abu has to do, visit Nakki Lake. Even though our legs had given up on us, considering the walk to Ambaji the previous day, we went pedal boating and nearly missed our 30 mins target. Thanks to my amigos who used their common sense to judge that I miscalculated the timings again. We took a bus back to Abu and got ready for our departure back home to Ahmedabad. Everyone ensured I checked the time a thousand times.
According to the official app, the train was 45 mins delayed. Still, no risks. We left and reached the station at 6pm. THE TRAIN STARTED DEPARTING AT 6PM! I don't know how the train managed to cover up 45 mins of delay in 10 mins. All we knew was, we had to reach our platform and our train had already decided to not wait.
We ran with our bag and baggages. Climbed and skipped the platform steps, forced our leg to run an extra mile. The train blew the whistle and we still were just halfway through. The train started, we ran like never before. The excitement, the thrill and the unknown future. Would we all jump in and reach home? Will some of us reach home? Will any one of us reach home? Lucky for us to find cooperating passengers, we all made it back home safe and sound.