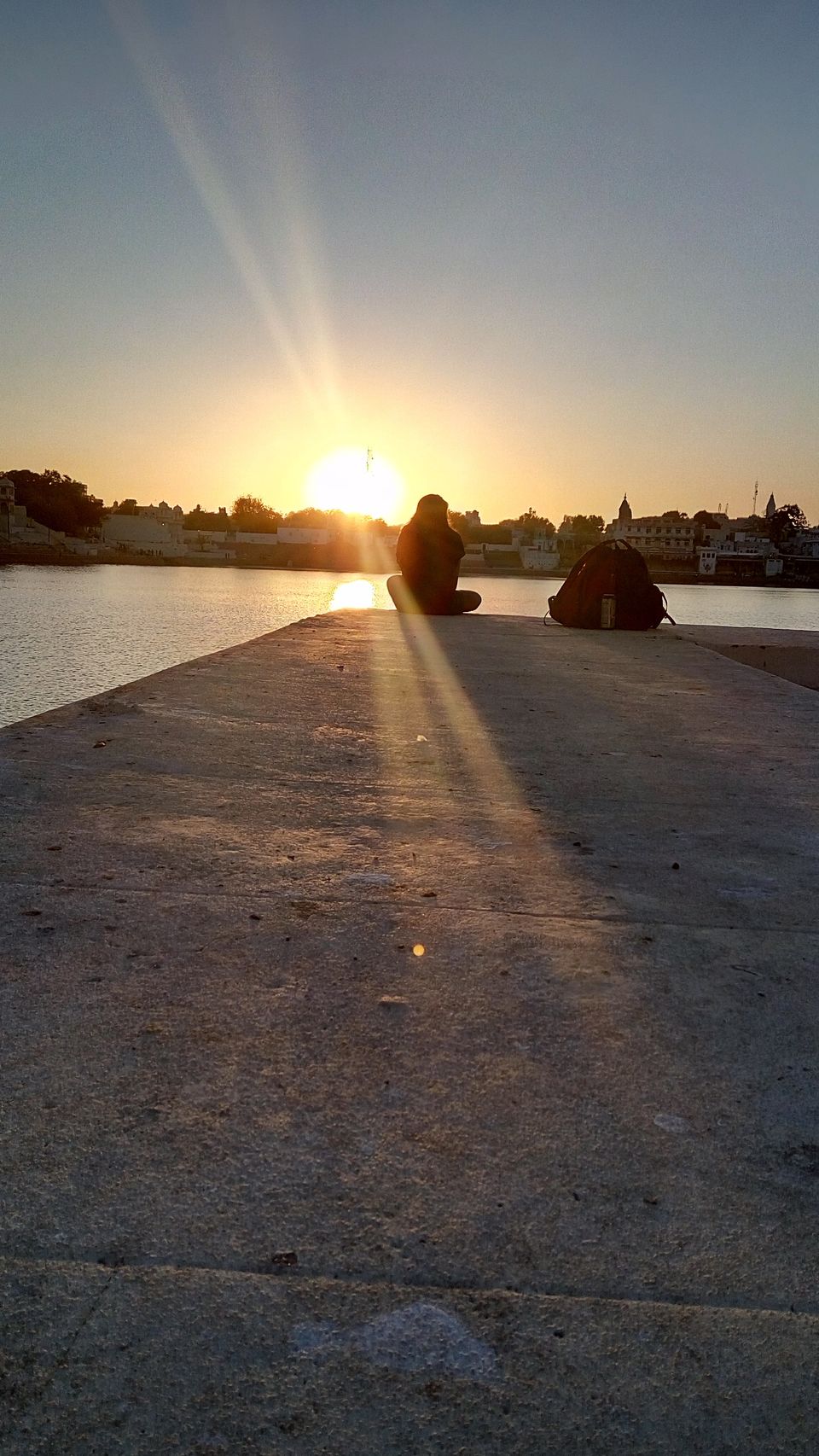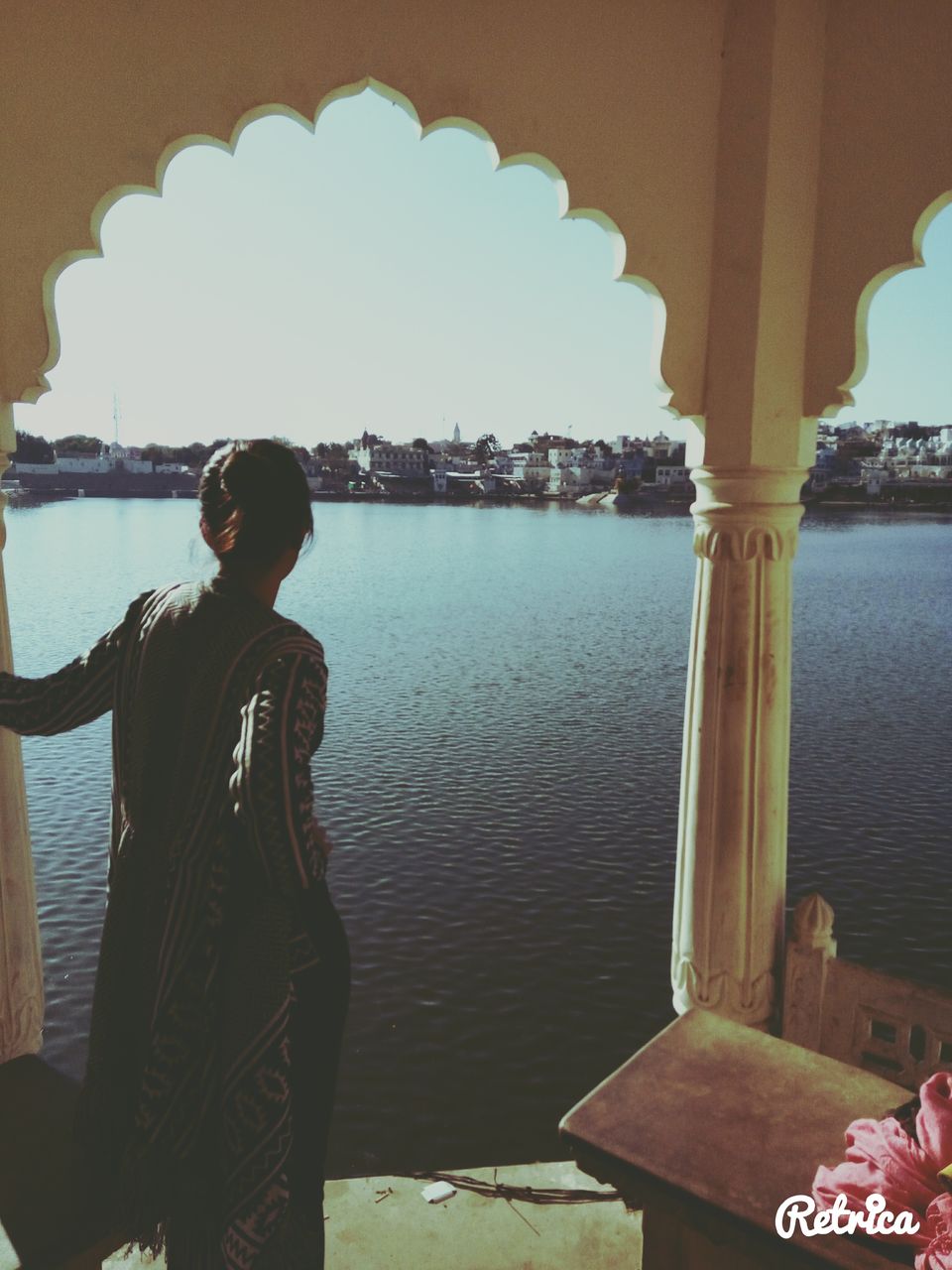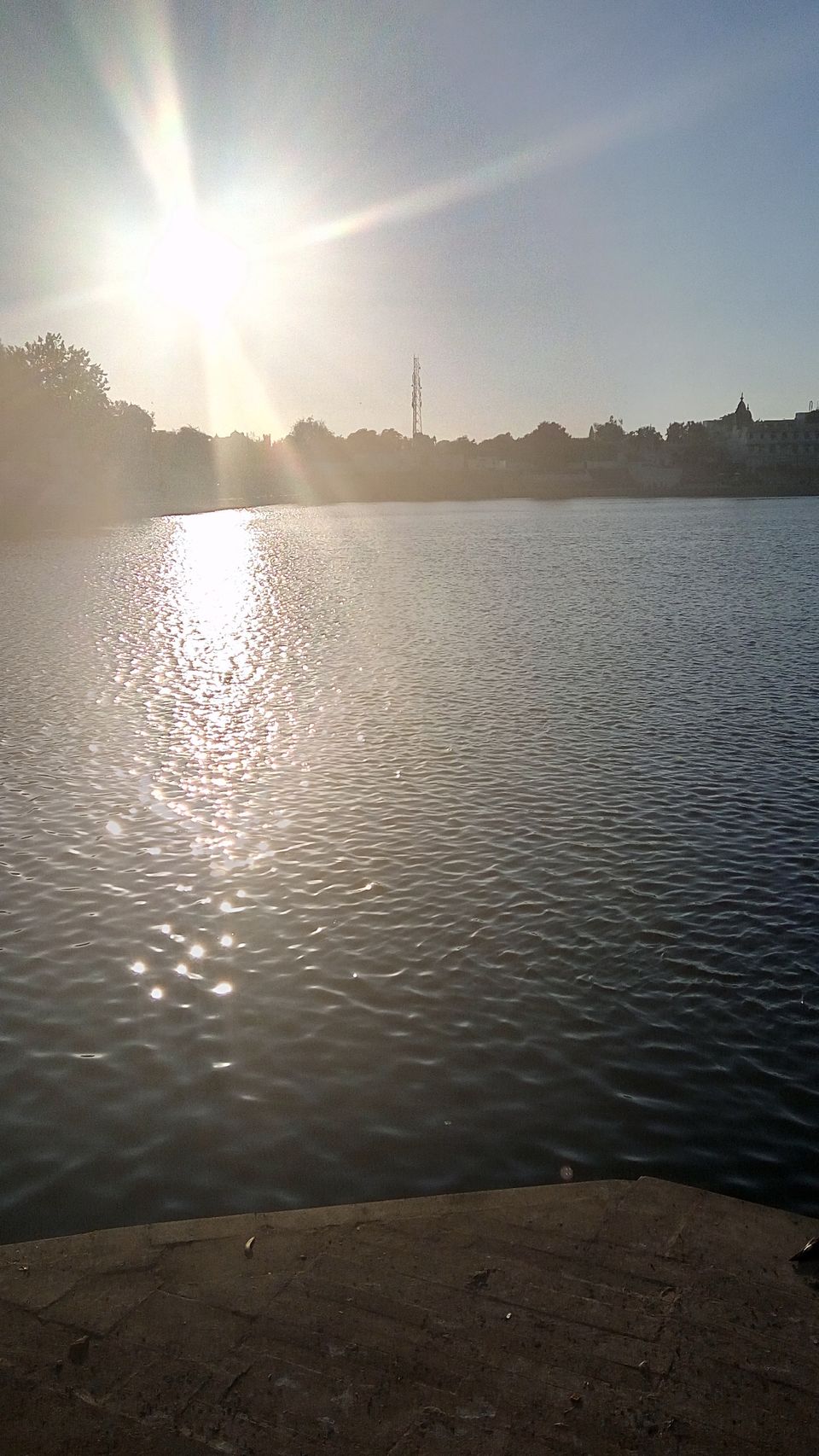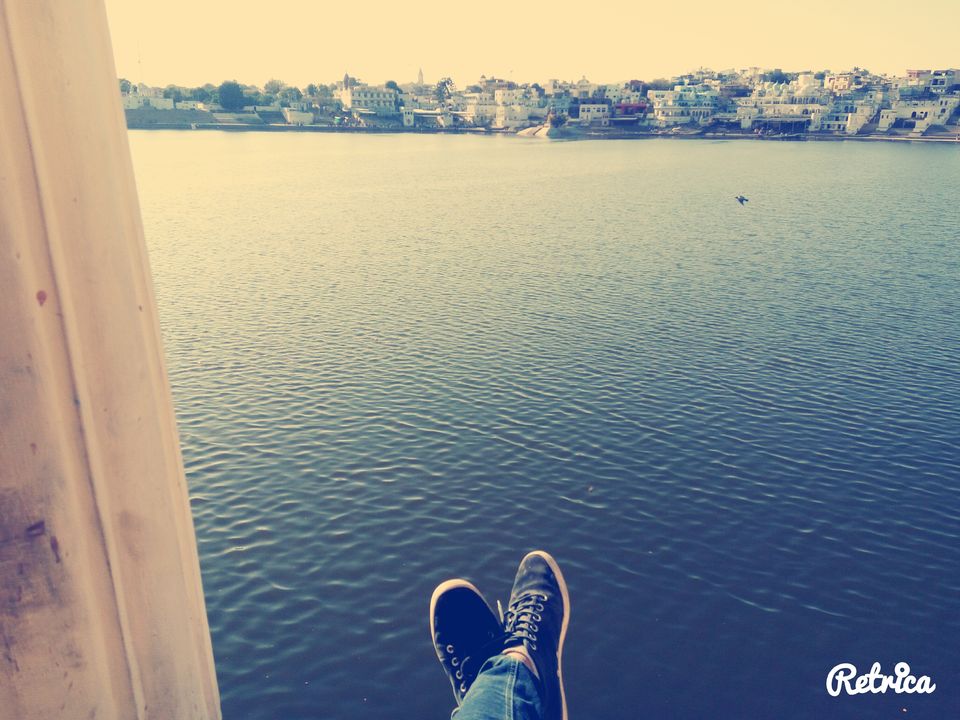 Troubled,frustrated and broke engineering student with all the emotional and family issues I called up my friend at night and asked her to come to Pushkar with me . We left around sunrise for bus stand- Narayana Singh Circle and got a 7 'o clock bus for Ajmer . The ticket costed us 100 bucks each .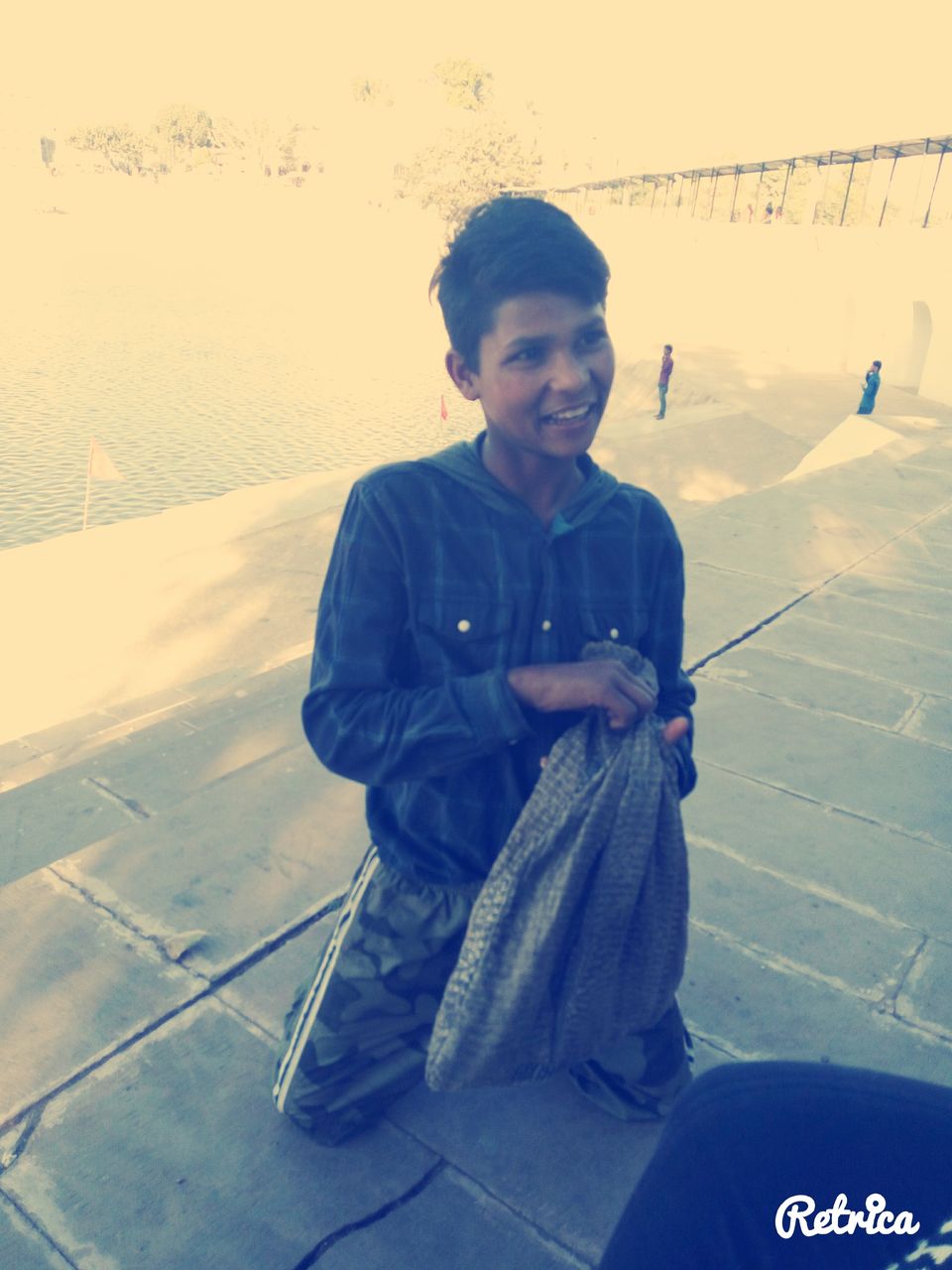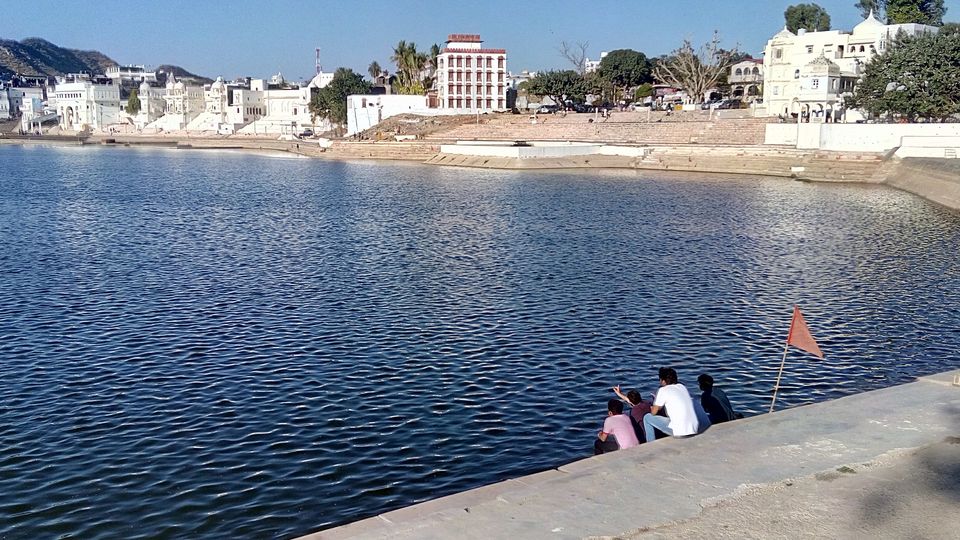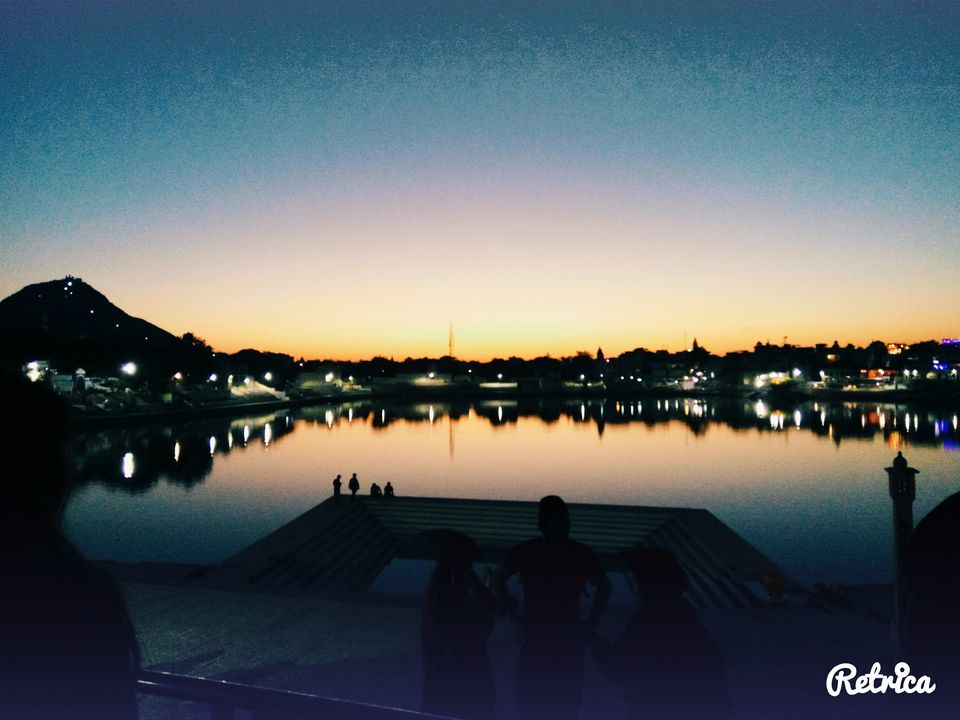 We reached Ajmer bus stand at around 9:30 a.m. and took a shared cab for Pushkar which costed us 30 bucks. Strolling through the markets,we witnessed some of the best handicrafts . Some local artisans,with the most authentic designing process . Block prints,carved wooden materials and stone jewellery -the whole pavement could be seen filled with them.We saw foreigners trying their hands on with the work of artists and of-course lot of temples come in the way too.Before going to the lake ,we heard about a Gurudwara and went to take some blessings .It was all so peaceful and serene there.We finally spotted the famous Pushkar lake after wandering through the markets .Found a cafe ,alongside the lake and got some cool drink with the sandwiches I had packed for us early morning .The evening was about to set in.A local boy approached us to show some of his magic tricks he had learnt from his father.It was fun as other people joined in.A woman wearing Rajasthani saree then in her mid thirties came to us and offered to buy some accessories.At a simple glance you would think of her as a normal local woman but once she started talking fluent English came out of her mouth which was quite astonishing .Upon talking to her we got to know that due to the incoming of so many foreigners the locals learn English to communicate with them and through them itself.Then a little girl,came along .As the sun was about to set in,everything glowing with the golden hour , we witnessed drum beats along the lakeside and the little girl,dressed in pink frock started to dance,stealing the show.Some boys in the corner were performing their stunts in water.While in a corner , a guy writing in his diary .And then ,I looked at the sunset and it was one of the best things.The most pleasing thing that carried away all the stress I was enduring.The voices were fading and I was lost and found at the same time.After sunset we headed back to Ajmer and then Jaipur.On our way down ,we saw the whole Ajmer city lighted up like little stars scattered.The view was so mesmerizing .Again it costed us 100 bucks to travel back to Jaipur.So,our trip completed in less than 300 .And , the sunset it still has my heart.During this trip , I did some photography and writing and it was what calmed me.The city still lights up.As I said, with the trip,I was lost and found at the same time.
Note:The pictures might seem blurry as they were taken with a normal phone , they were captured last year (the memories and impact of the trip won't be blurred though)but the budget trip is still possible .