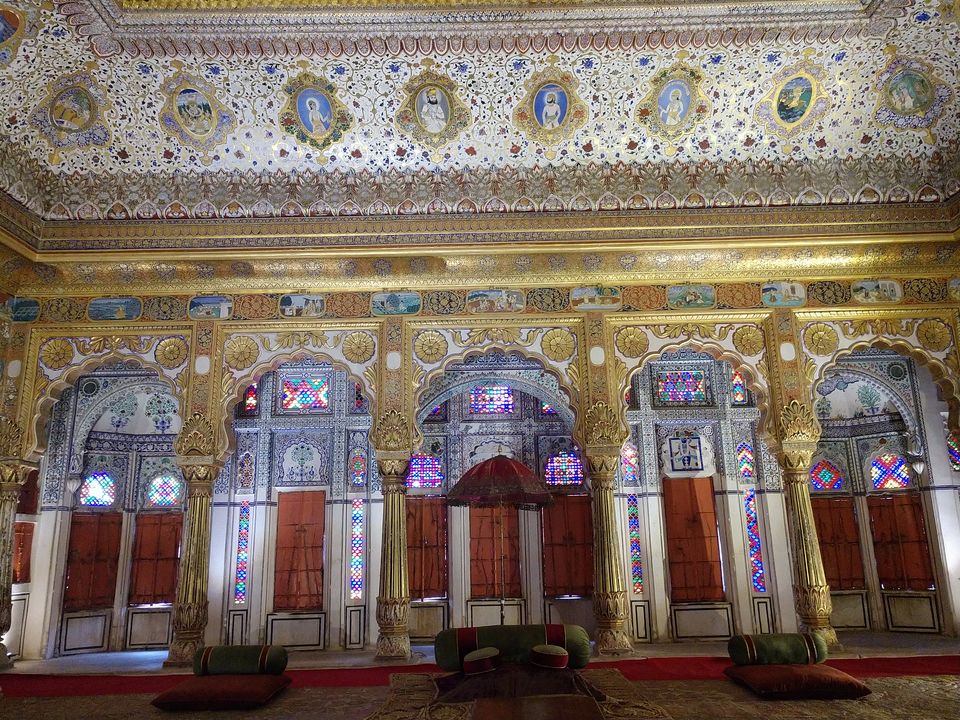 "Mehrangarh is one of India's most important historic monument it is a centre of religious pilgrimage, of scholarly study, and of heritage conservation and it is a magnet for visitors from the surrounding region and world." - Giles Tillotson

"A Palace that might have been built by Titans and colored by the morning sun".– Rudyard Kipling
After spending an adventurous day in Jaisalmer we started at for Jodhpur early morning at 6.am. We planned to cover Mehrangarh fort and reach Udaipur on the same day.
Distance : Jodhpur is around 285 KMs (by road) from Jaisalmer.
Travel Duration : 4-5 Hrs
Mode of travel - Jodhpur has good connectivity from Jaisalmer. Better to travel via bus as you get many options to manage your time.
We travelled by state transport. Boarded the bus at 6.00 am.
Fare : State transport costs Rs 220/- per person. These are non AC buses. Better to take a cornered seat as it gets heavily crowded on the way.
Being a cold day wether was pleasant. I took a window seat, covered my face, put on my eye mask and slept. Thanks to my friend who sat beside me and protected me from the crowd. :) You really need a good companion when on a long trip. In my case i am really blessed to have such friends around who inspire and guide through their experiences.
We reached Jodhpur, also known as White city and Sun city around 11.00am. Had delicious brunch and left for Mehrangarh Fort.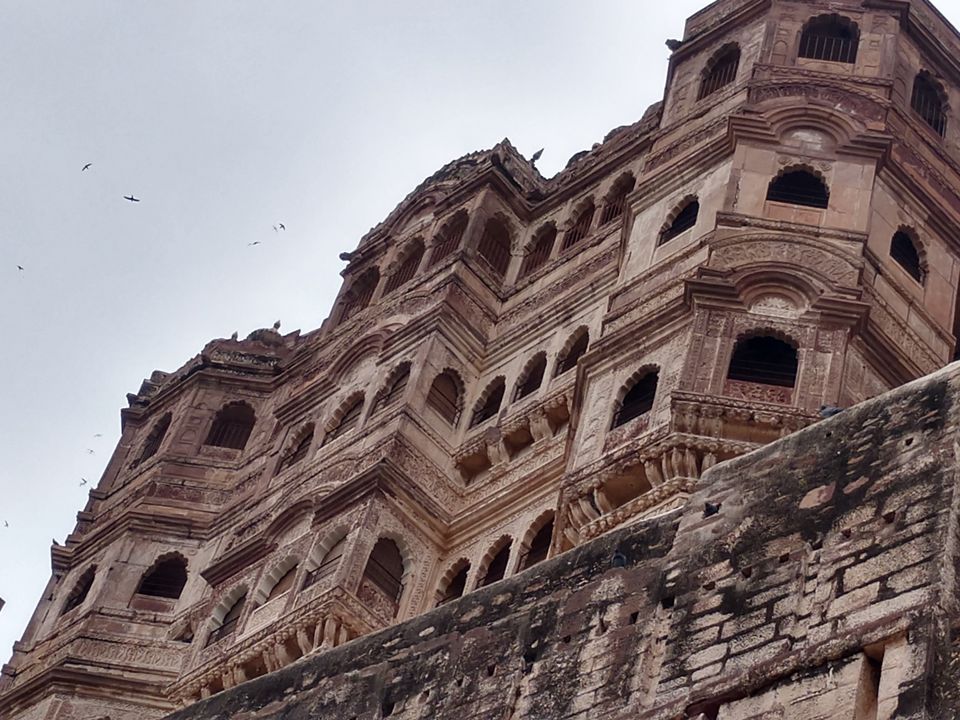 Mehrangarh Fort :
Mehrangarh Fort is one of the largest forts in India and was built in 1459.Its one of the most impressive in Rajasthan and today it's acknowledged as one of the best preserved forts and museums in India.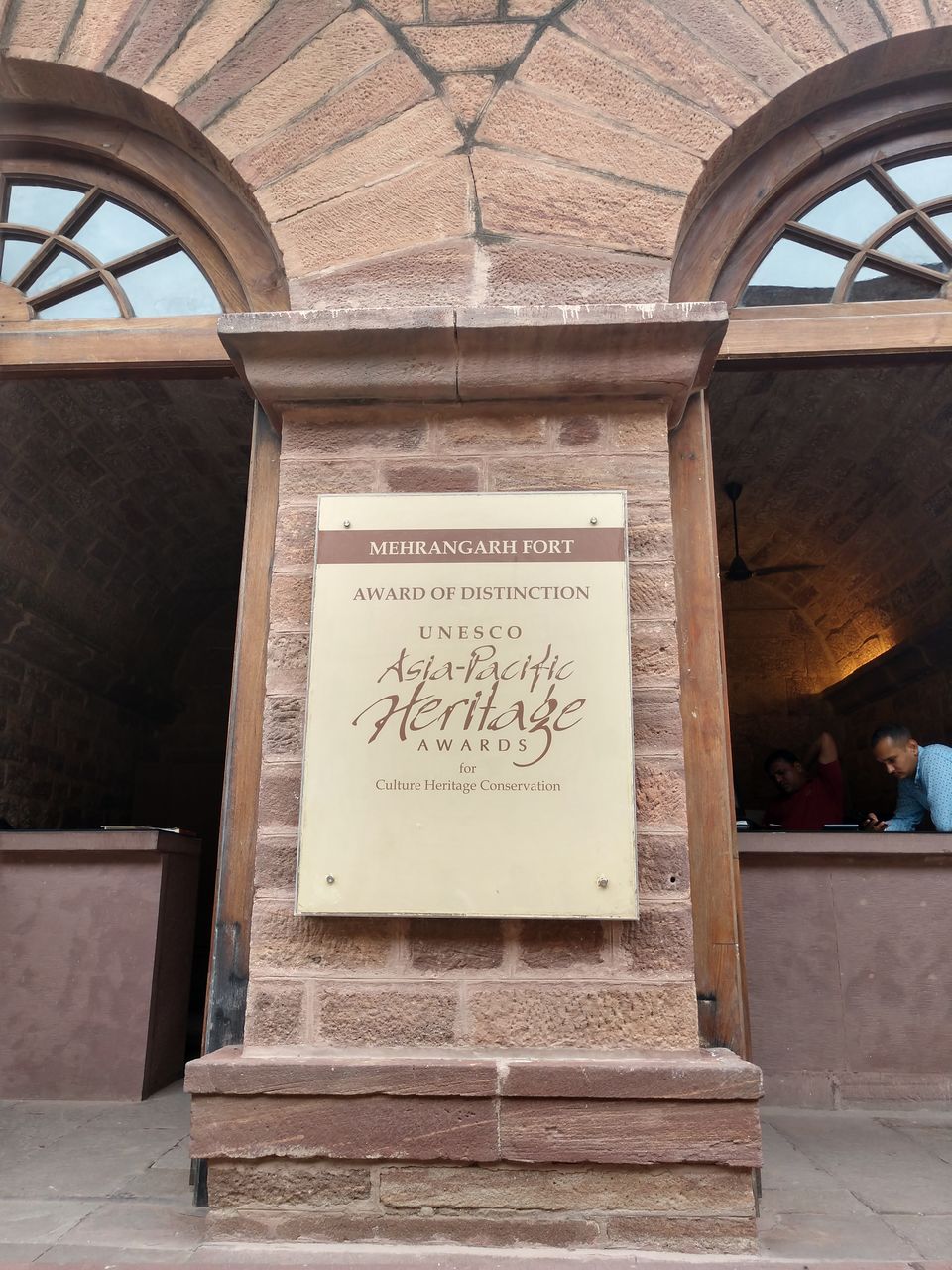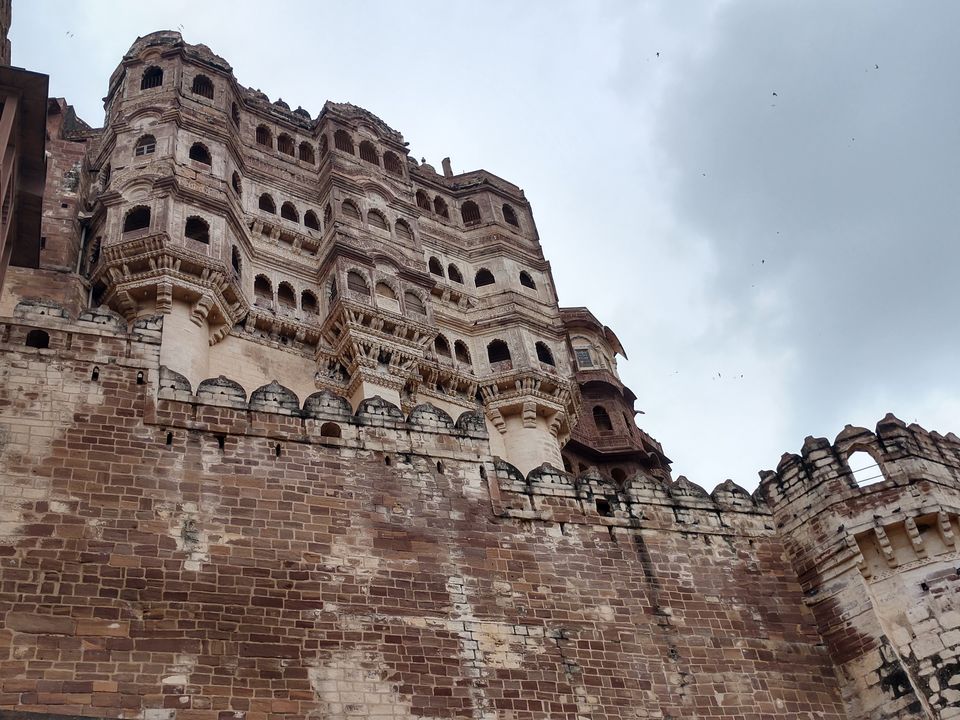 Open for visit : 9.00am to 5.00pm
Entry Fee :
International Guests
International Guests (includes the audio) - Rs. 600
International Guests (Students) - Rs. 400*
Domestic Guest
Domestic Guests - Rs. 100
Domestic Guests (Sr. citizen, Student, Para Military personnel) - Rs. 50
Elevator (one-way) - Rs. 50
Photography Permit : Still ₹ 100
Photography Permit : Video ₹ 200
Audio Guide ₹ 180
Distance : It around 9 KMs from Bus Stop. Sharing auto and taxi are easily available.
Time required to visit : 2 Hrs
To save time we hired a private taxi and reached at the fort main entrance in 15 mins. Taxi costed 100 Rs. At the fort you can keep your luggage in cloak room.
We hired a local guide in Rs 50/- and then began our visit to this majestic fort.
About Mehrangarh Fort :
1. This massive fort was built on a rocky cliff known as Bahuchiriya, the mountain of birds in 1459. It's palaces were built over a period of 500 years following the foundation.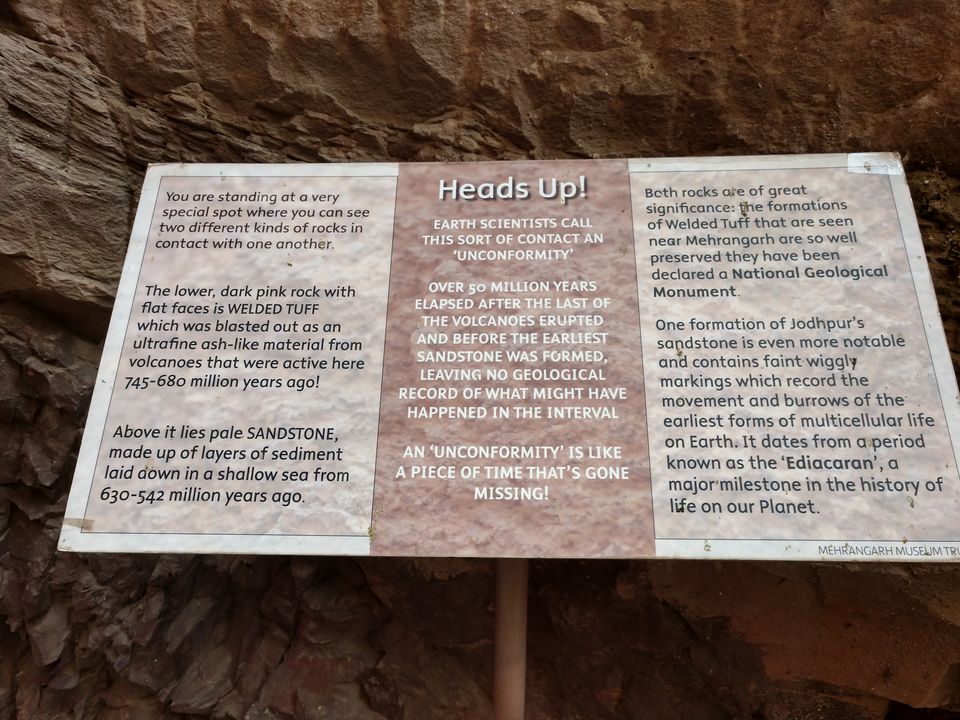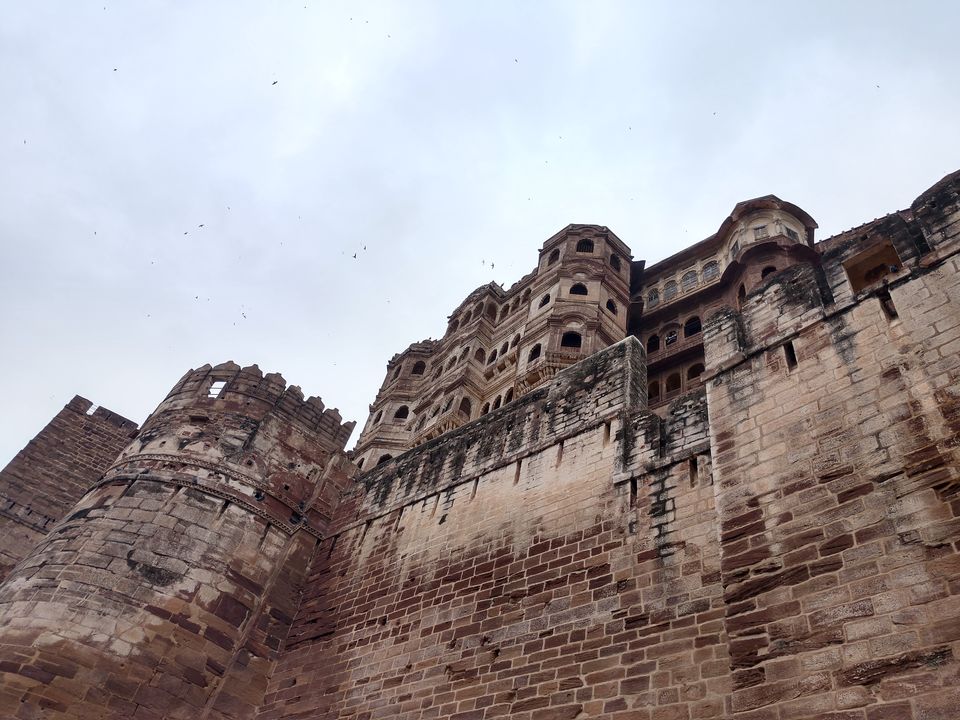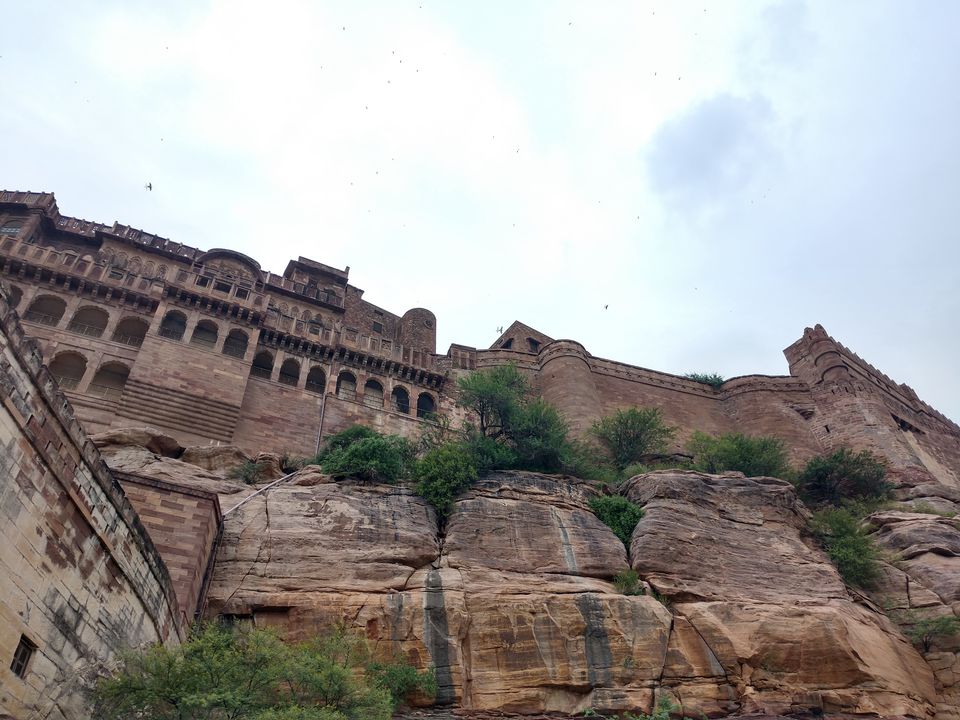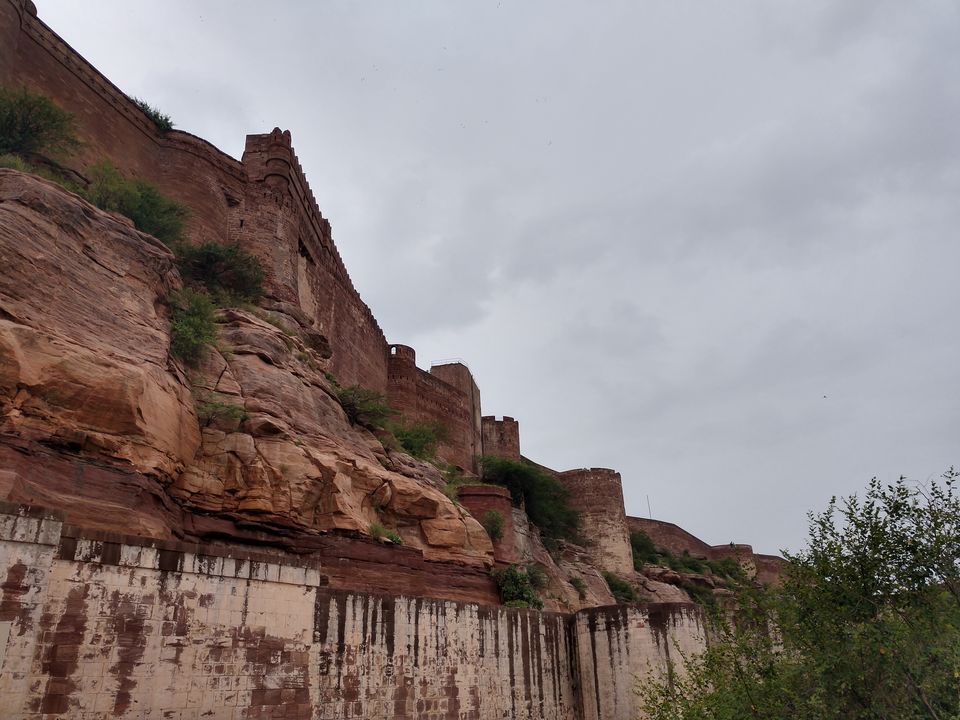 2. Mehrangarh is derived from sanskrit word Mihir which means Sun hence called the Sun Fort. It has many names, Chidiyatunk, Mayurdhwaj, Chintamani, Kagmukhi are some of them.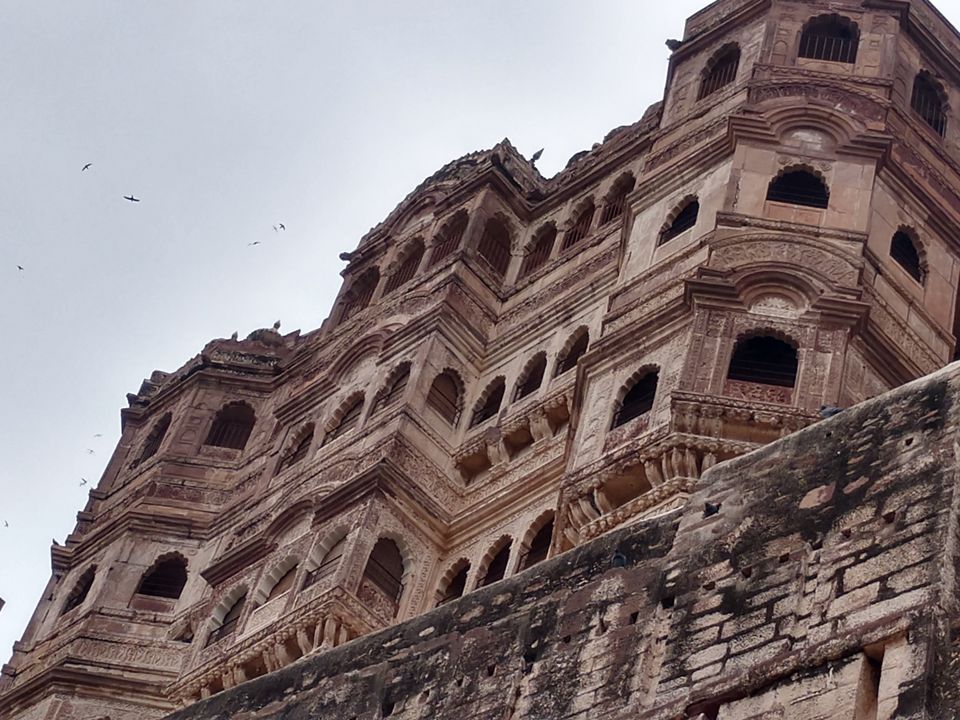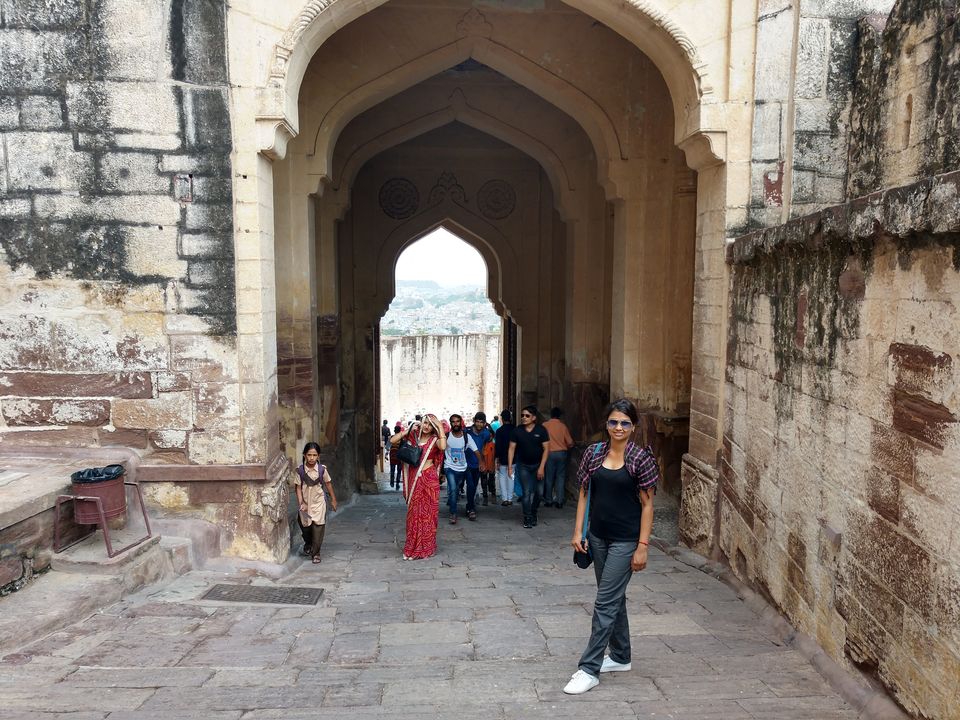 3. It's a huge fort with seven defensive gates to be crossed to enter the palaces, today one of them is missing.It's walls are 6 meters thick at places. The ramp leading up through the defensive gates is quite steep and has sudden twists and turns. This was done to hinder the movement of enemy's elephants.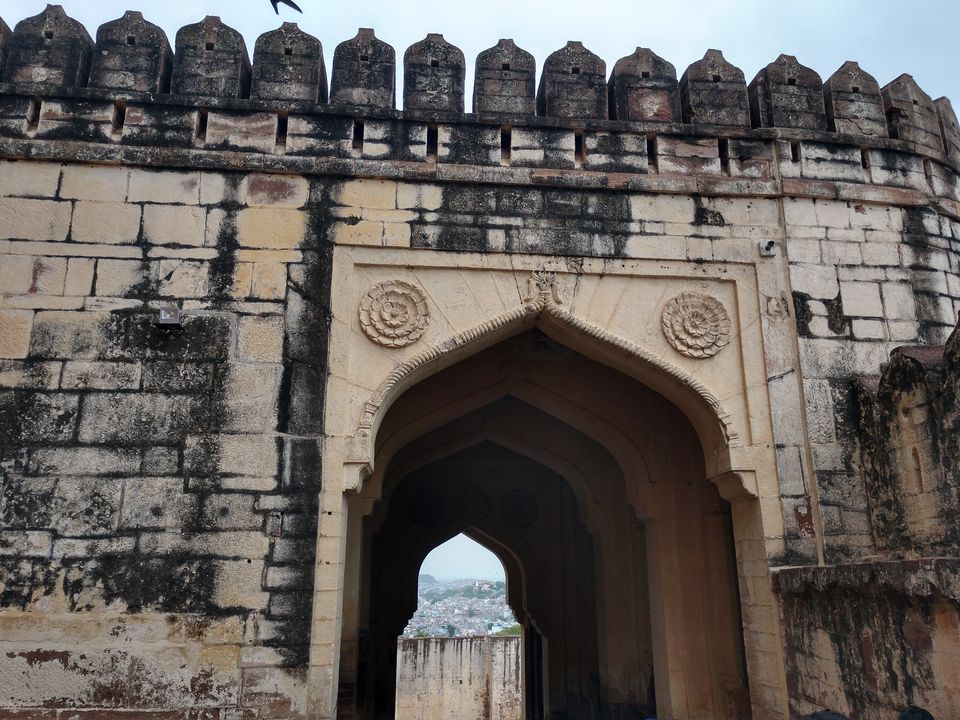 4. First gate is Jai Pol, second Loh pol and third is known as Fateh Pol.
5. To the left of the fort Near Jai pol is the chhatri of Kirat Singh Soda, a soldier who fell on the spot defending Mehrangarh in 1808.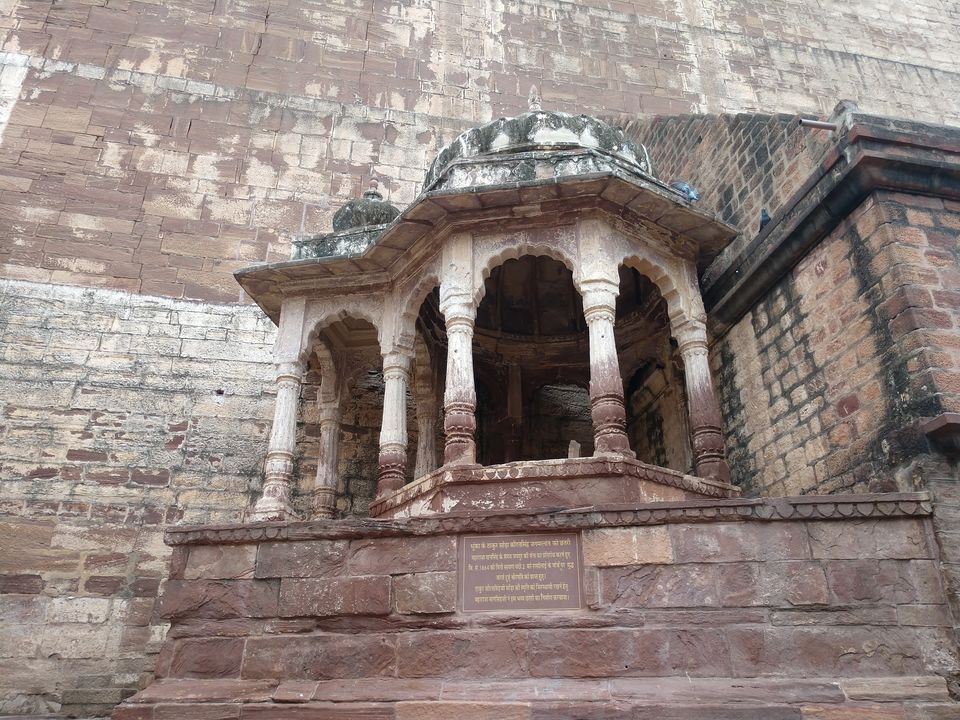 6. The imprints of the impact of cannonballs fired by attacking armies of Jaipur can still be seen on the second gate.
7. The handprints of queens who performed Sati are still there on one of the walls.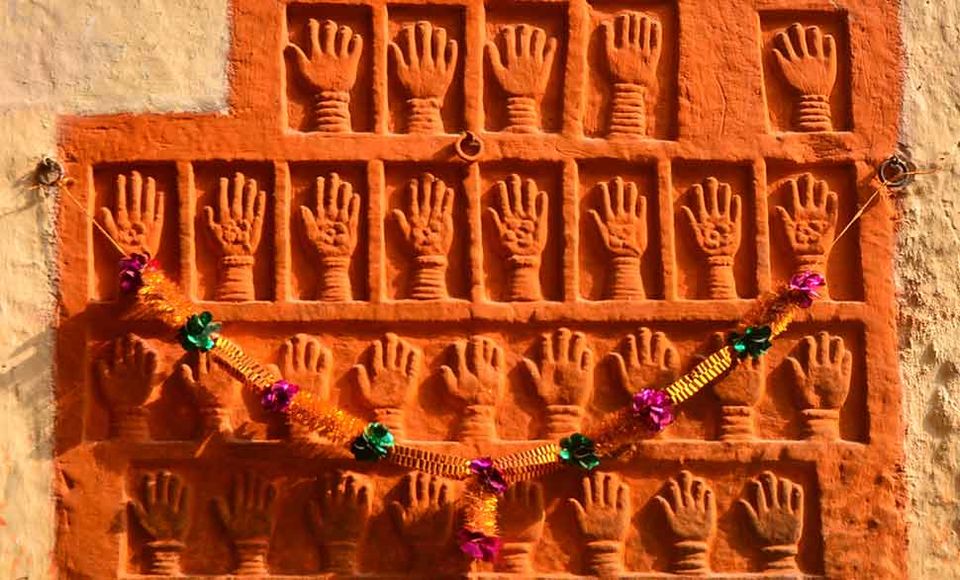 8. There are many beautiful palaces inside the fort like Sheesh Mahal, Phul Mahal, Takhat Vilas and Moti Mahal.
Sheesh Mahal (The Hall of Mirrors): Mehrangarh's Sheesh Mahal, was Maharaja Ajit Singh's bed chamber, decorated with mirror work. The blue, green, silver and gold Christmas tree balls suspended on the ceiling and the European glass chandelier are late additions.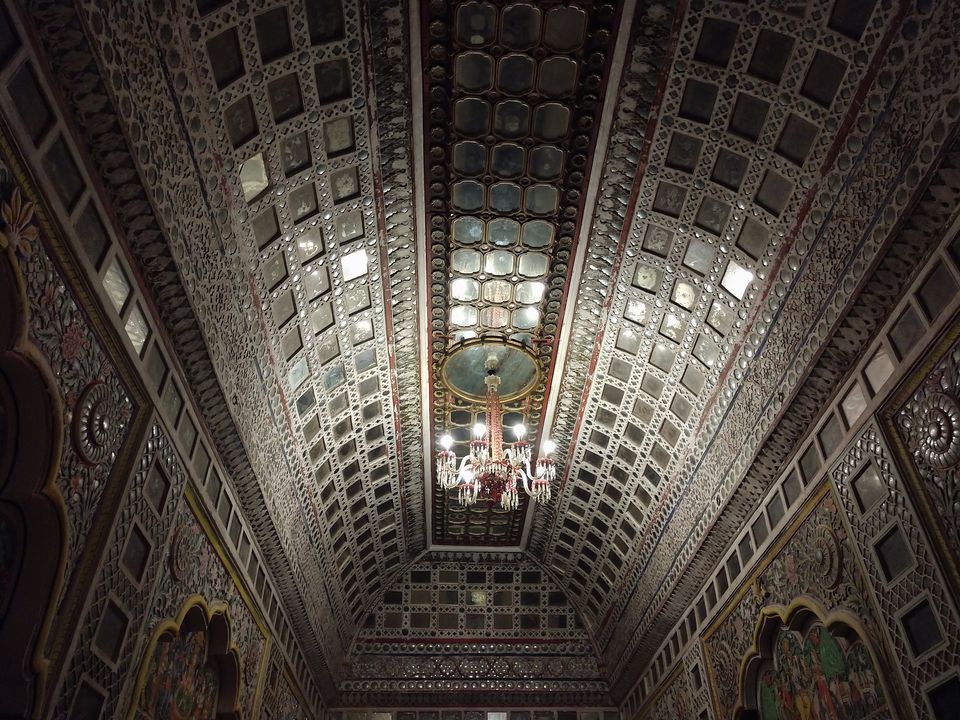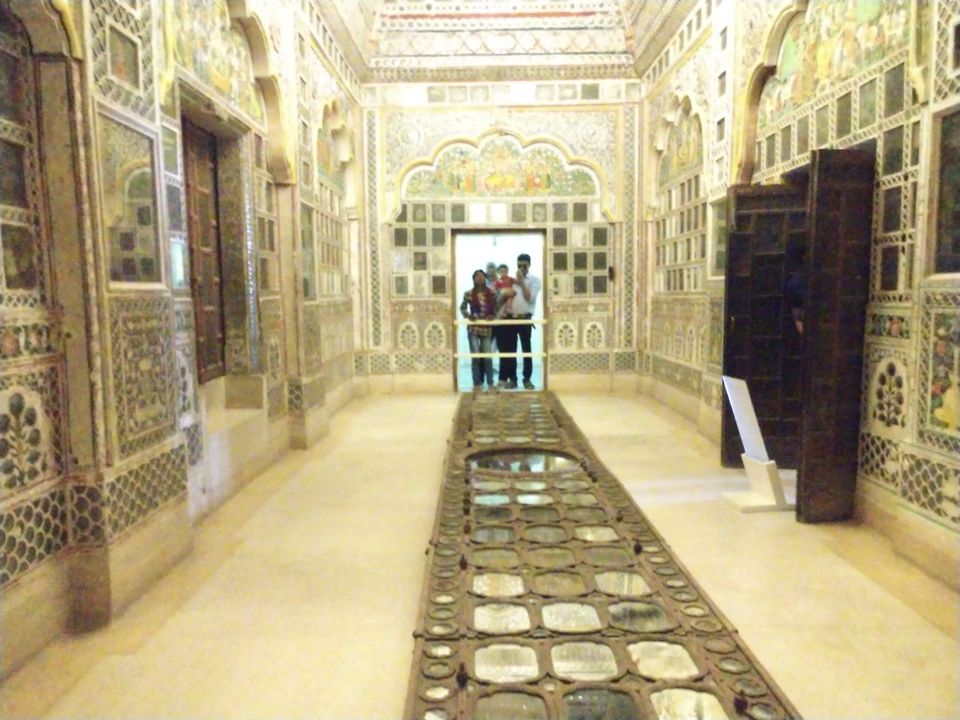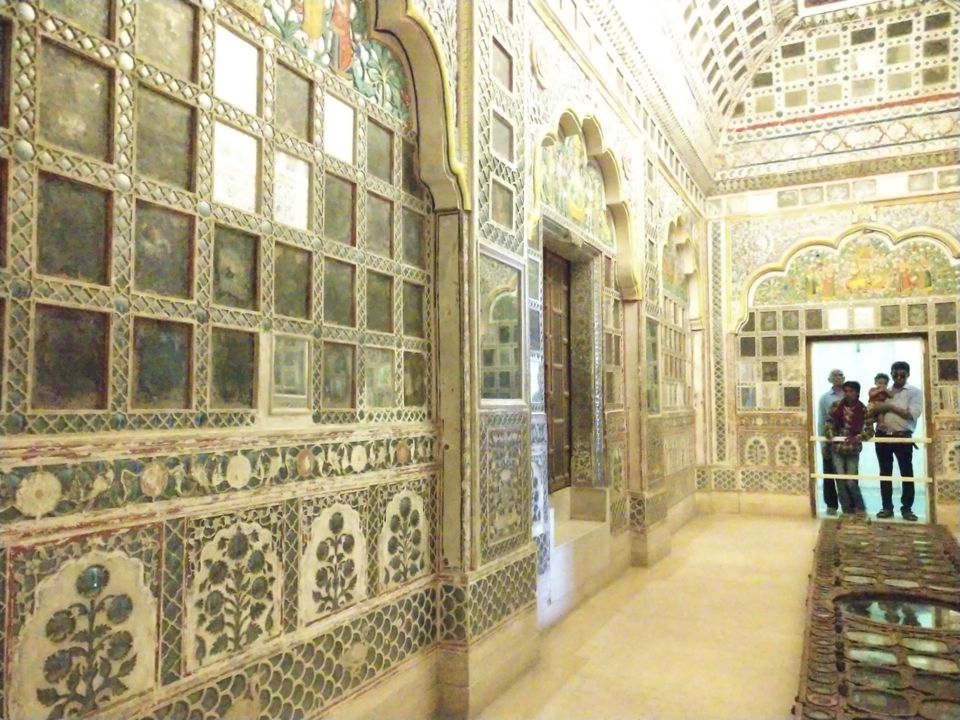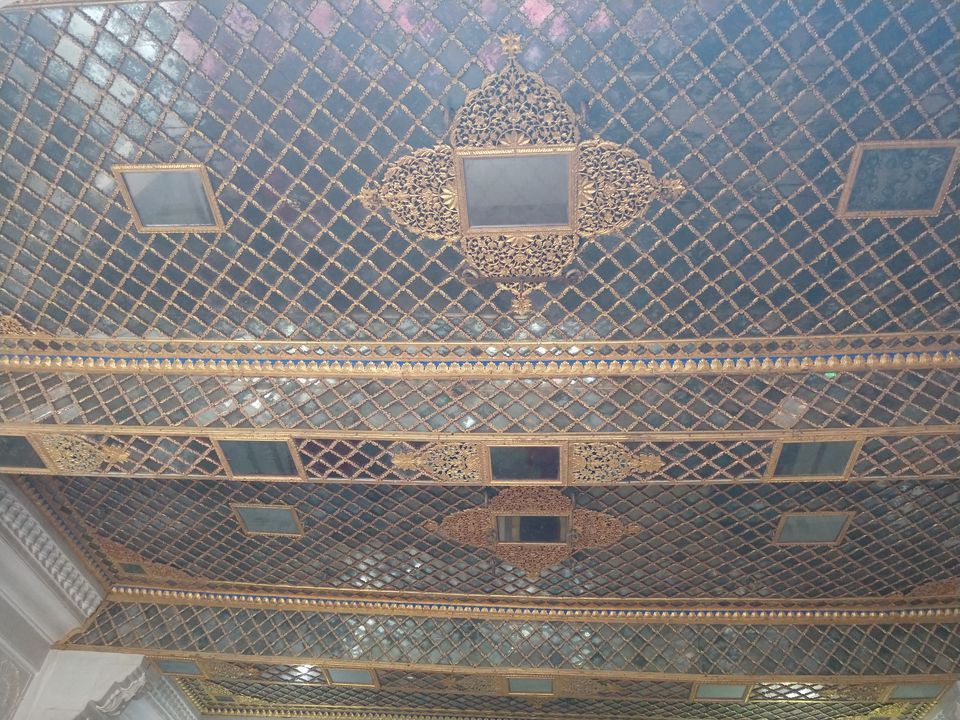 Phul Mahal (The Palace of Flowers) : It was probably intended as a private audience hall, where the ruler could confer with his thakurs and ministers, and perform certain personal rituals, such as the celebration of birthdays. Being open to the breeze, the room could also have served for some leisure pursuits such as listening to music.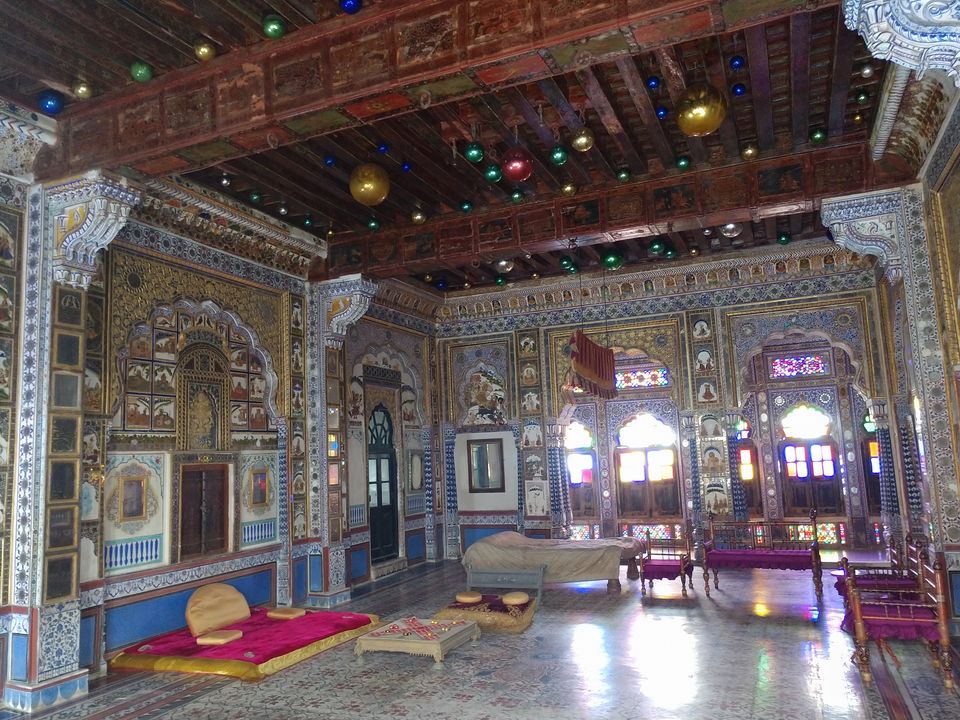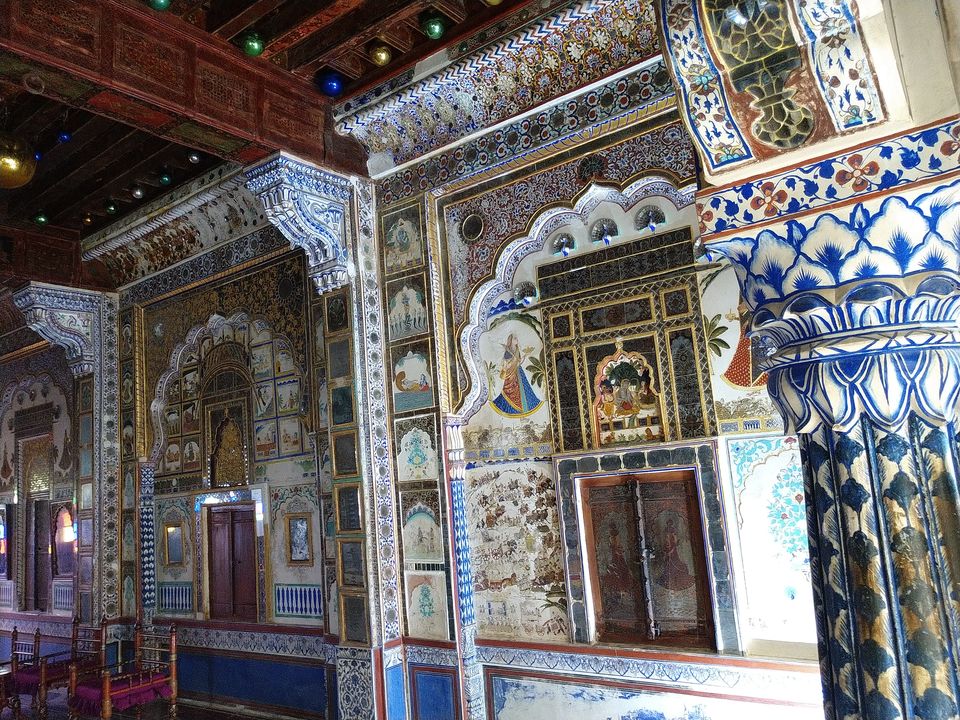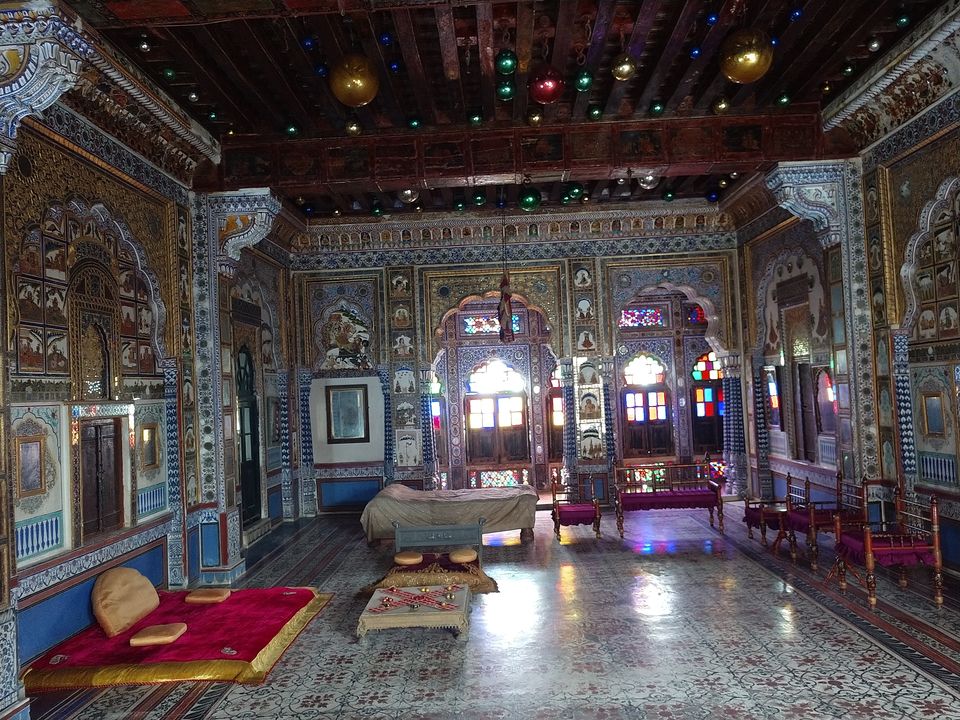 Takhat Vilas : This is one of the most remarkable interiors in Rajasthan. The subjects of the wall paintings here include some scenes of hunting and courtly dancing and some local folk tales.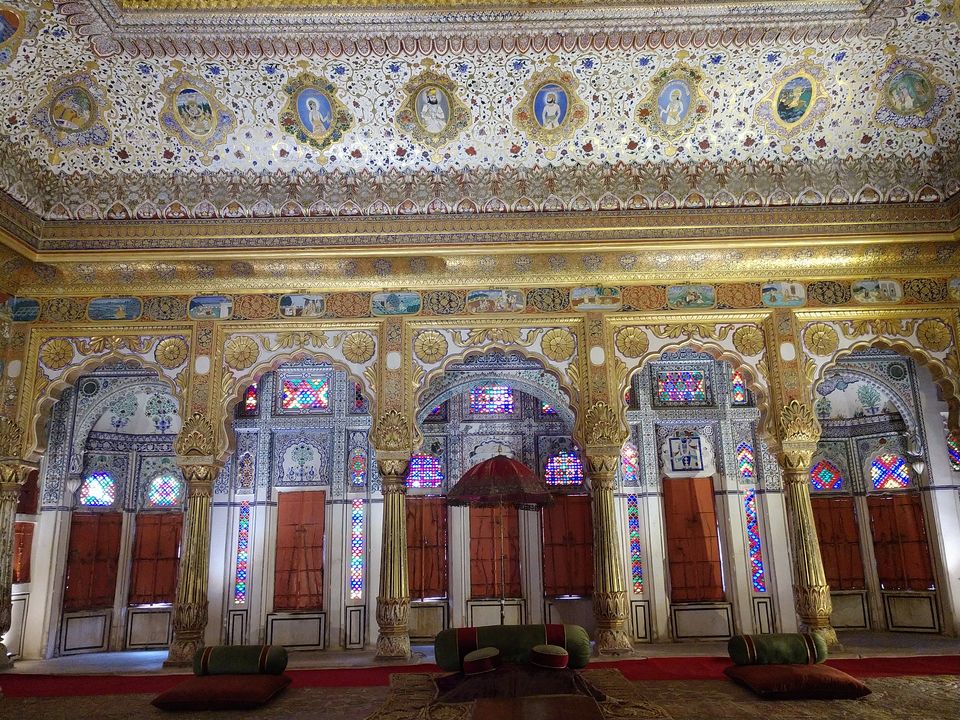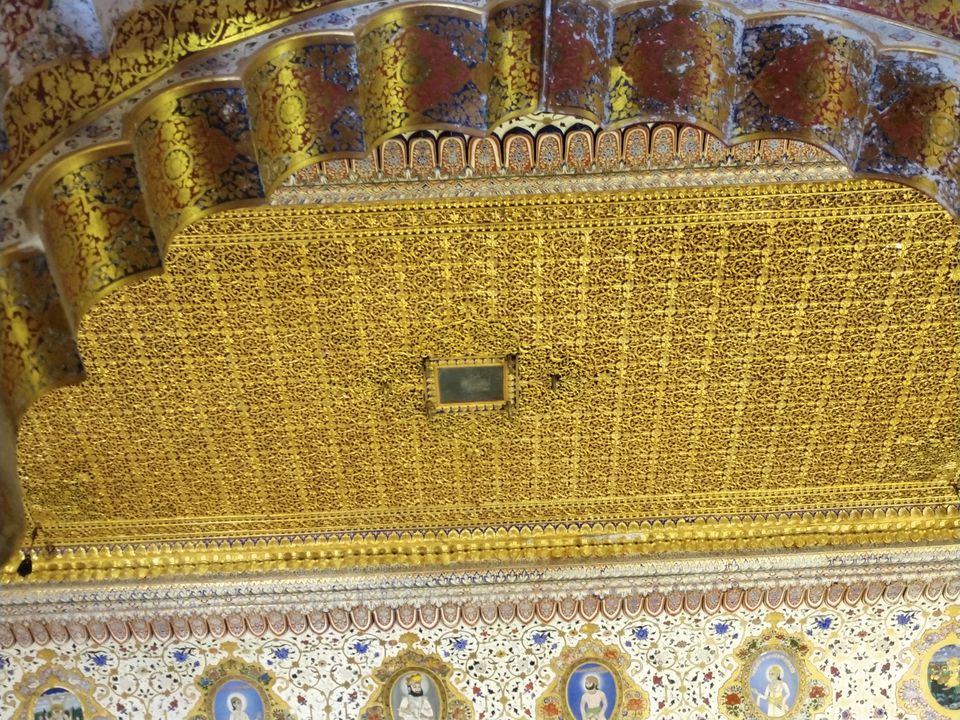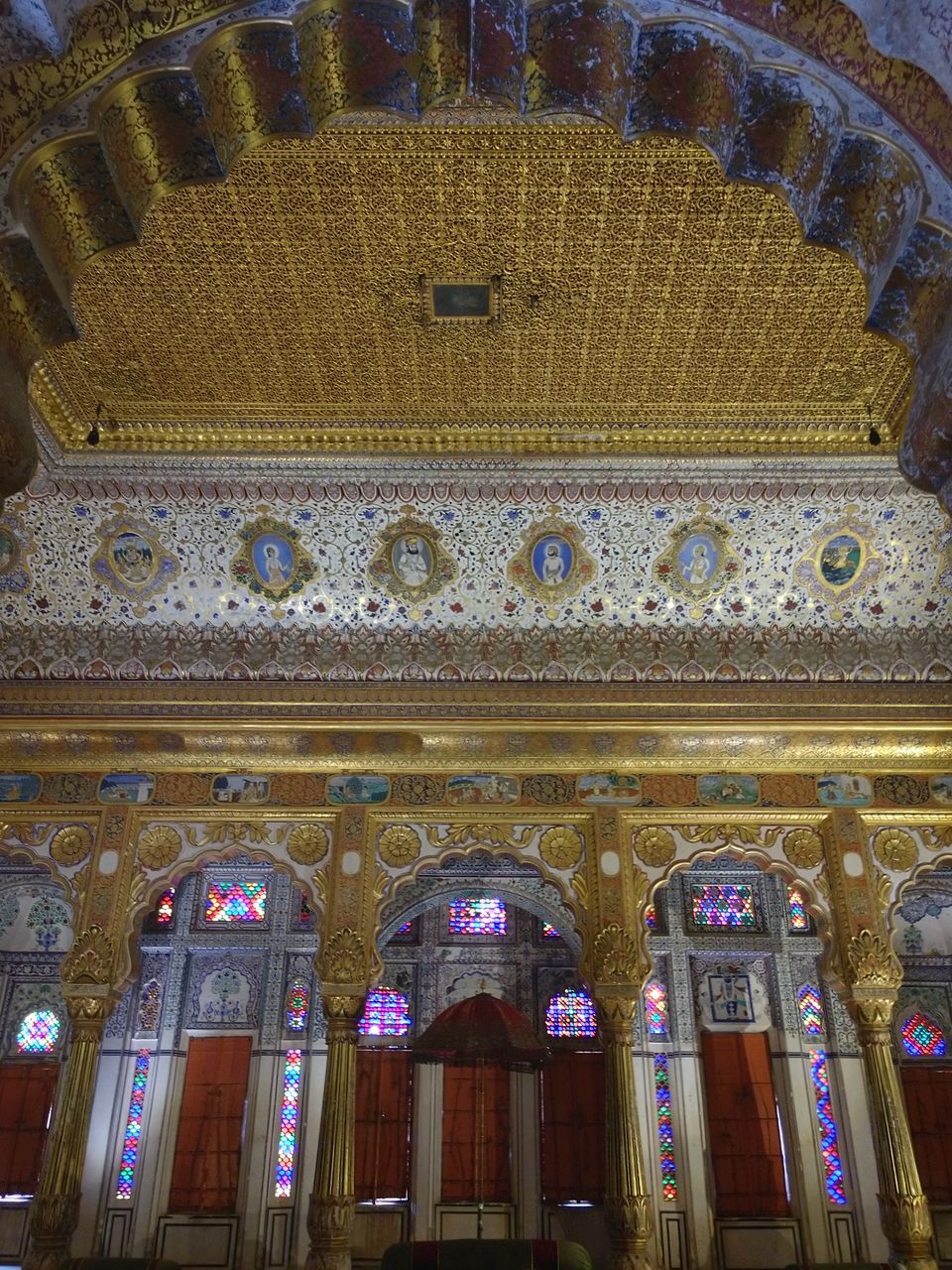 Moti Mahal (The Palace of Pearls) : It takes its name from the quality of the lime plaster used. Mixed with finely crushed shells, it gives the surfaces of the room a pearl-like luster. Oil lamps glowed from every alcove. Light bounced off the gold filigree ceiling and reflected the colors of the stained glass windows. This created a marble-like patina on the walls.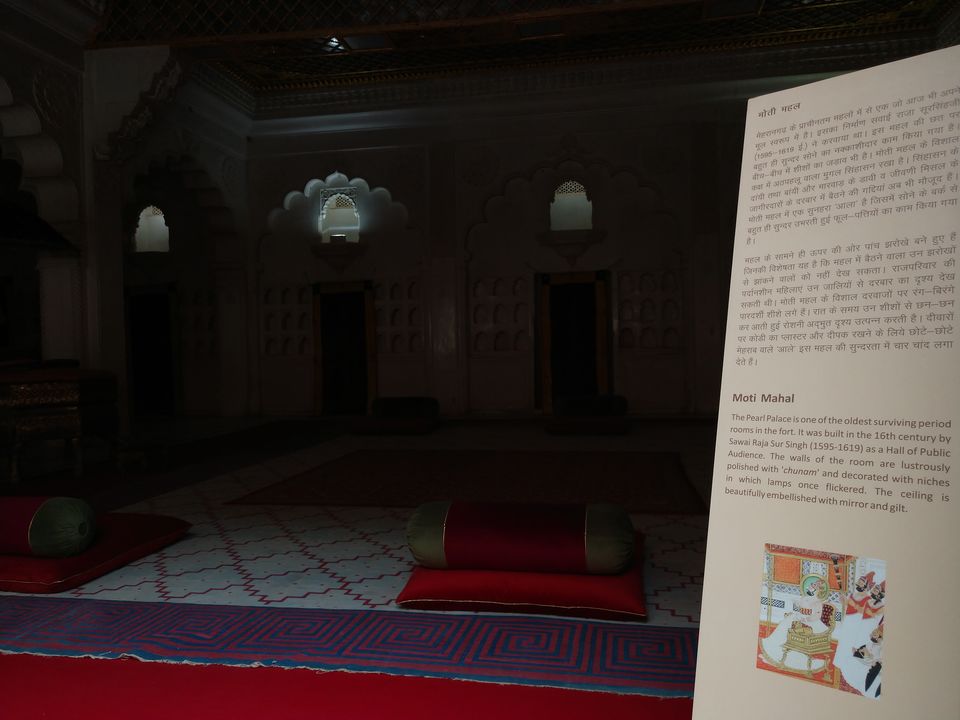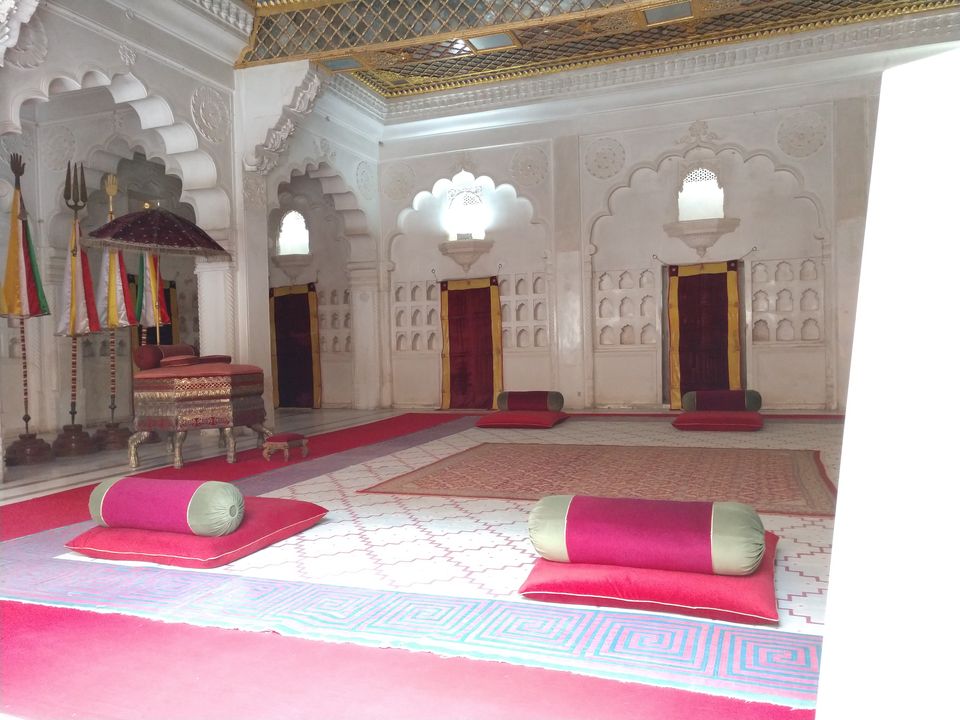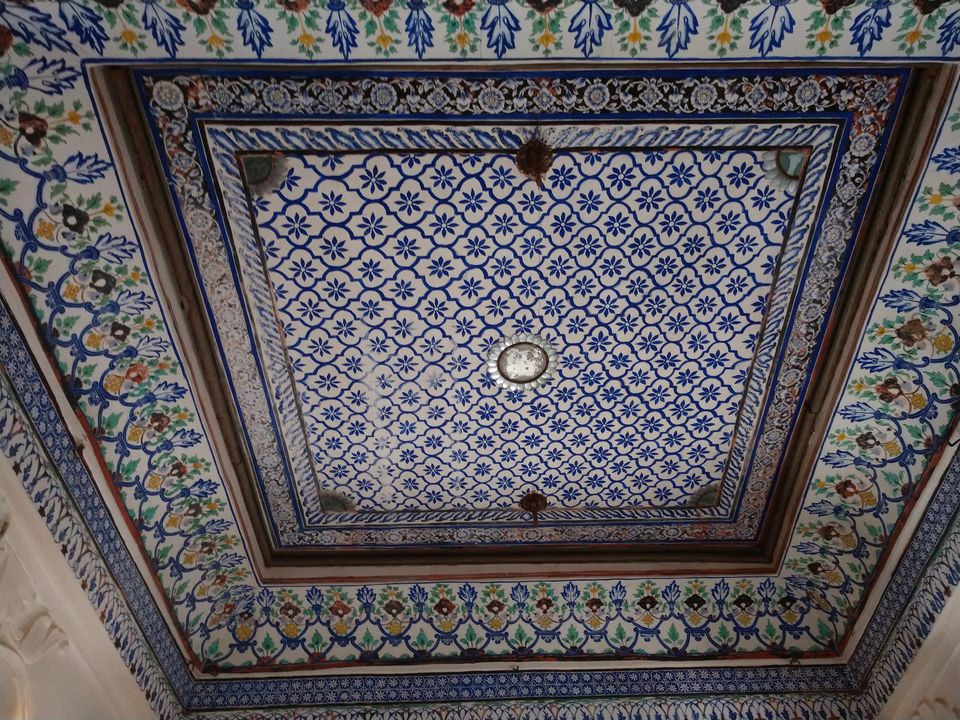 9. It's treasure palace has been converted into museum now, that has preserved a vast collection of paintings, costumes, arms and ammunitions from the Rathore rulers. It also features relics and artefacts from the Mughal dynasty.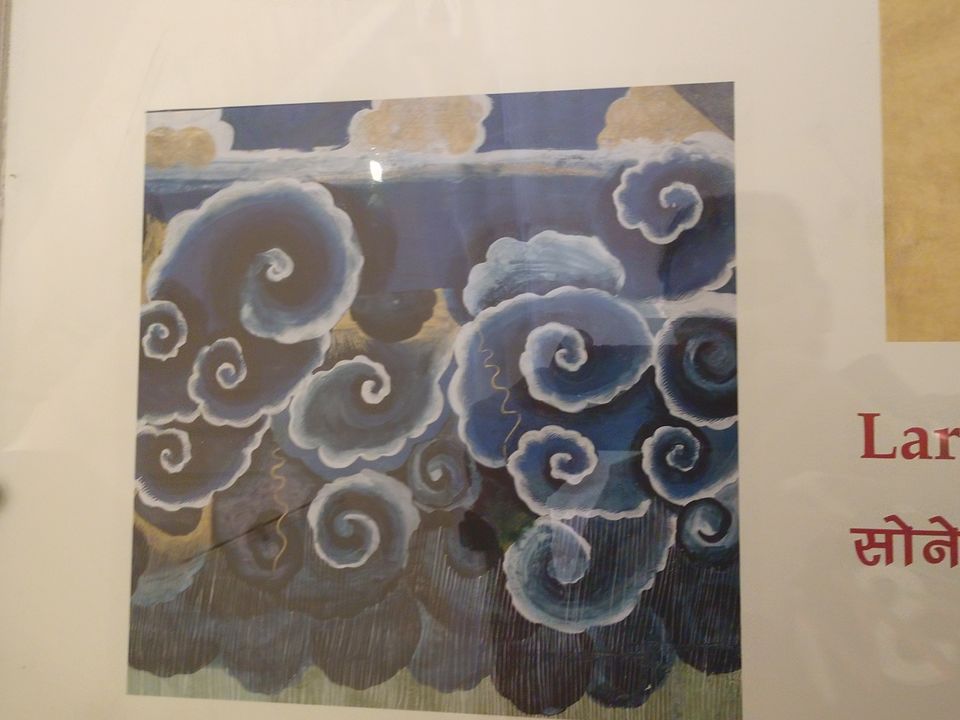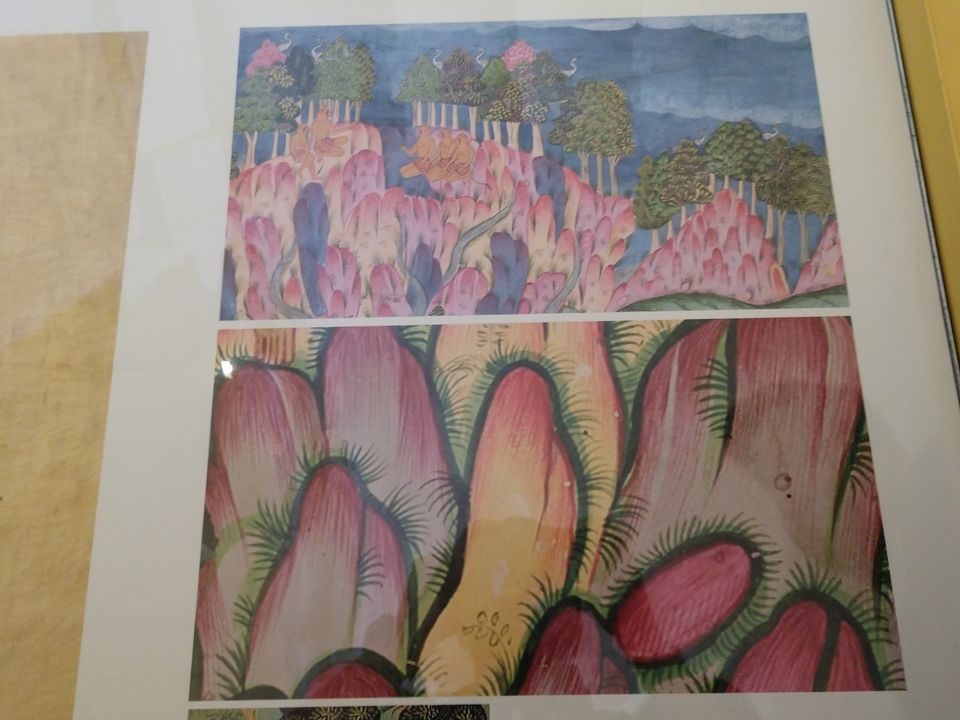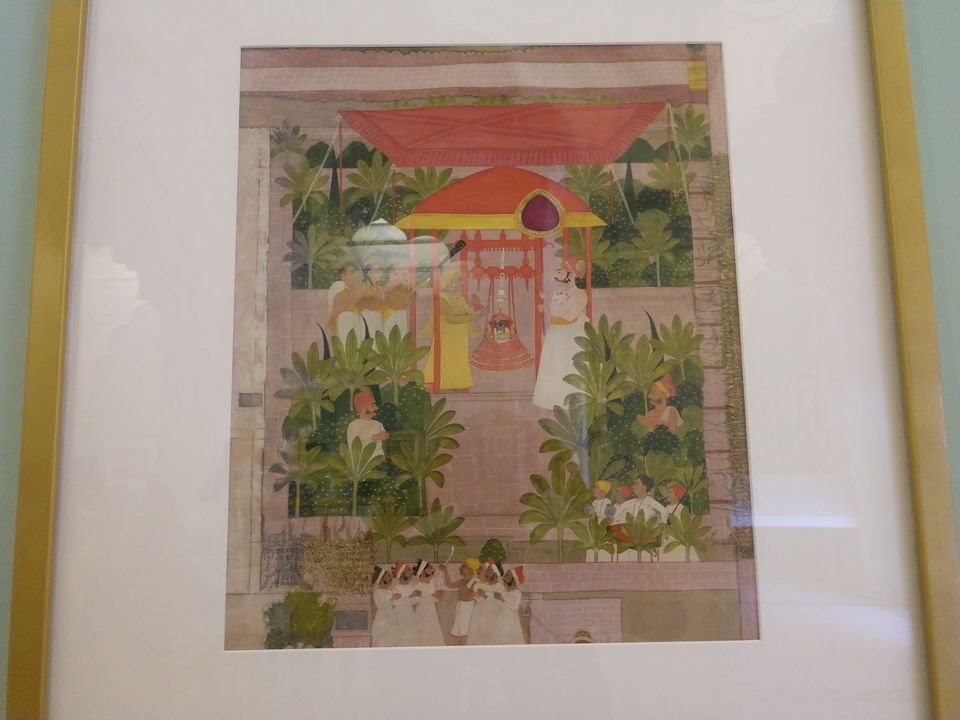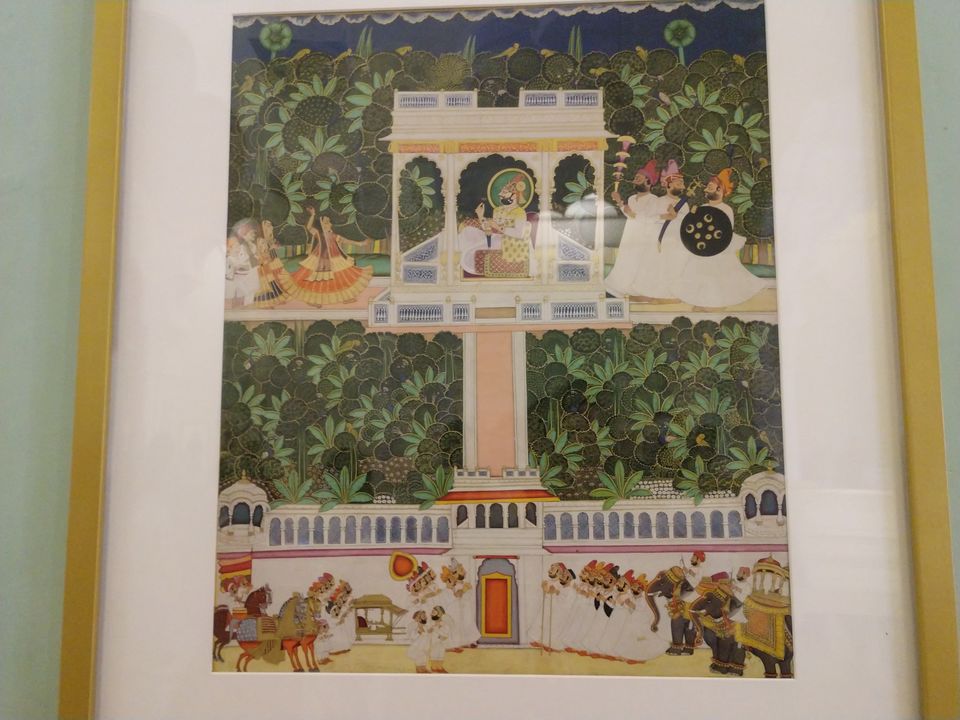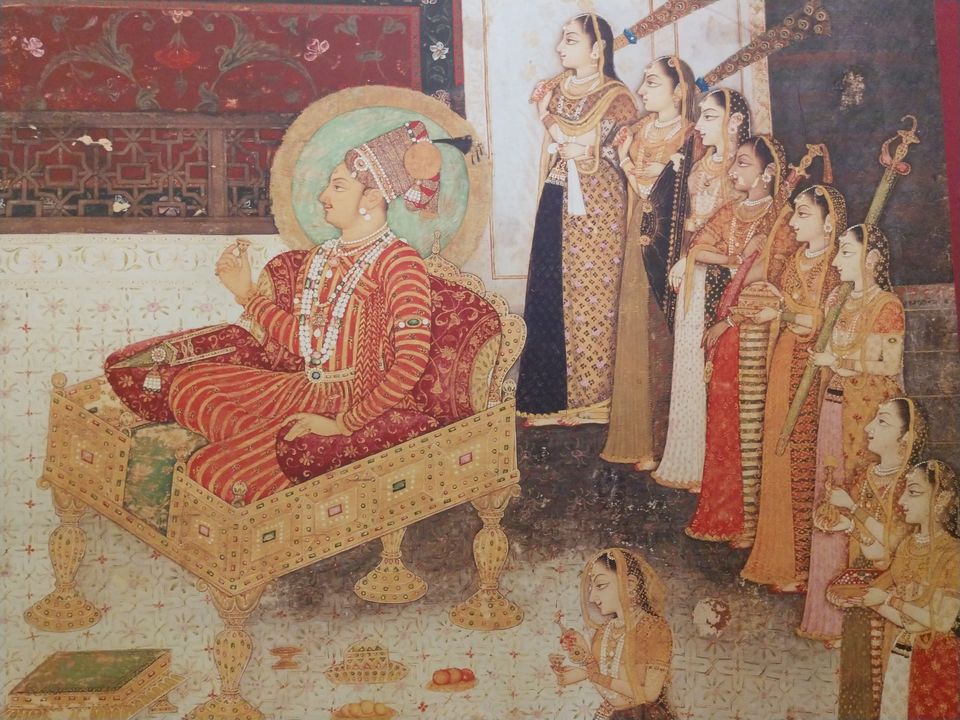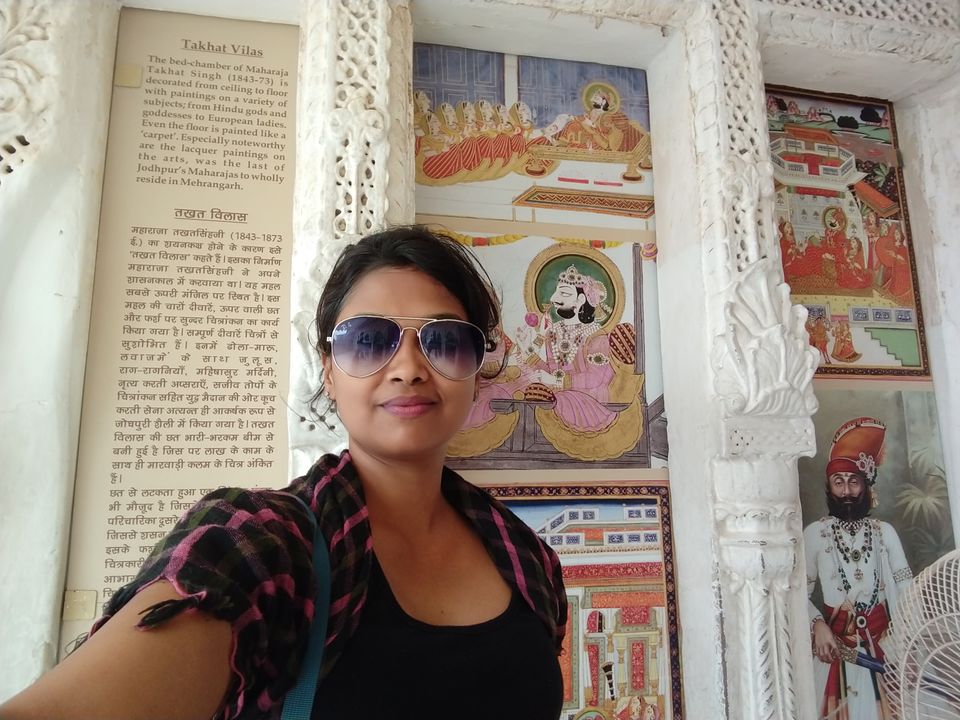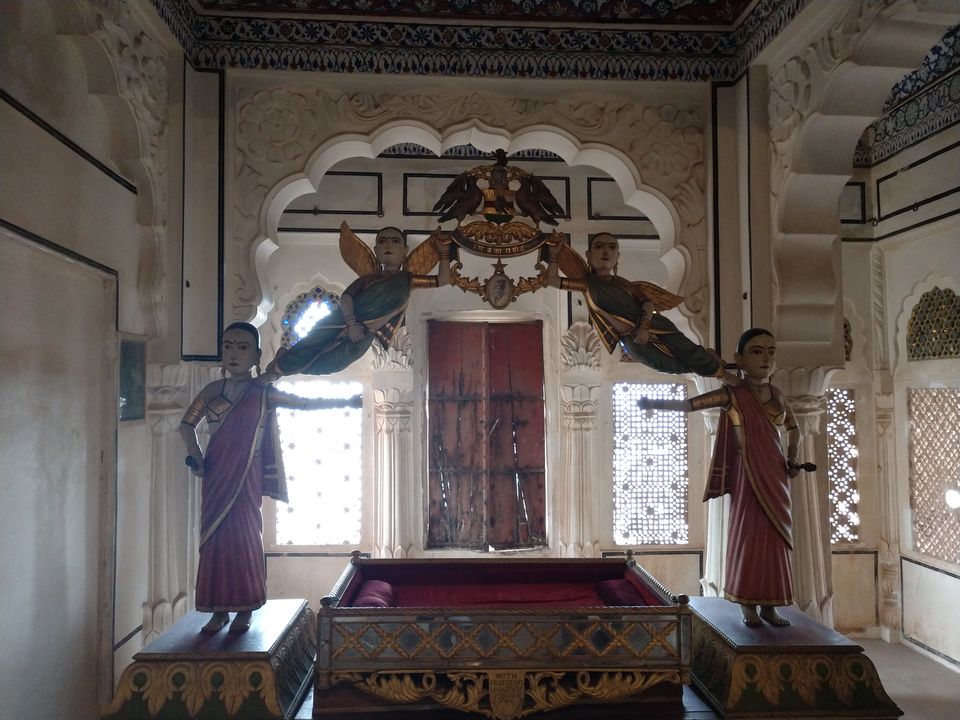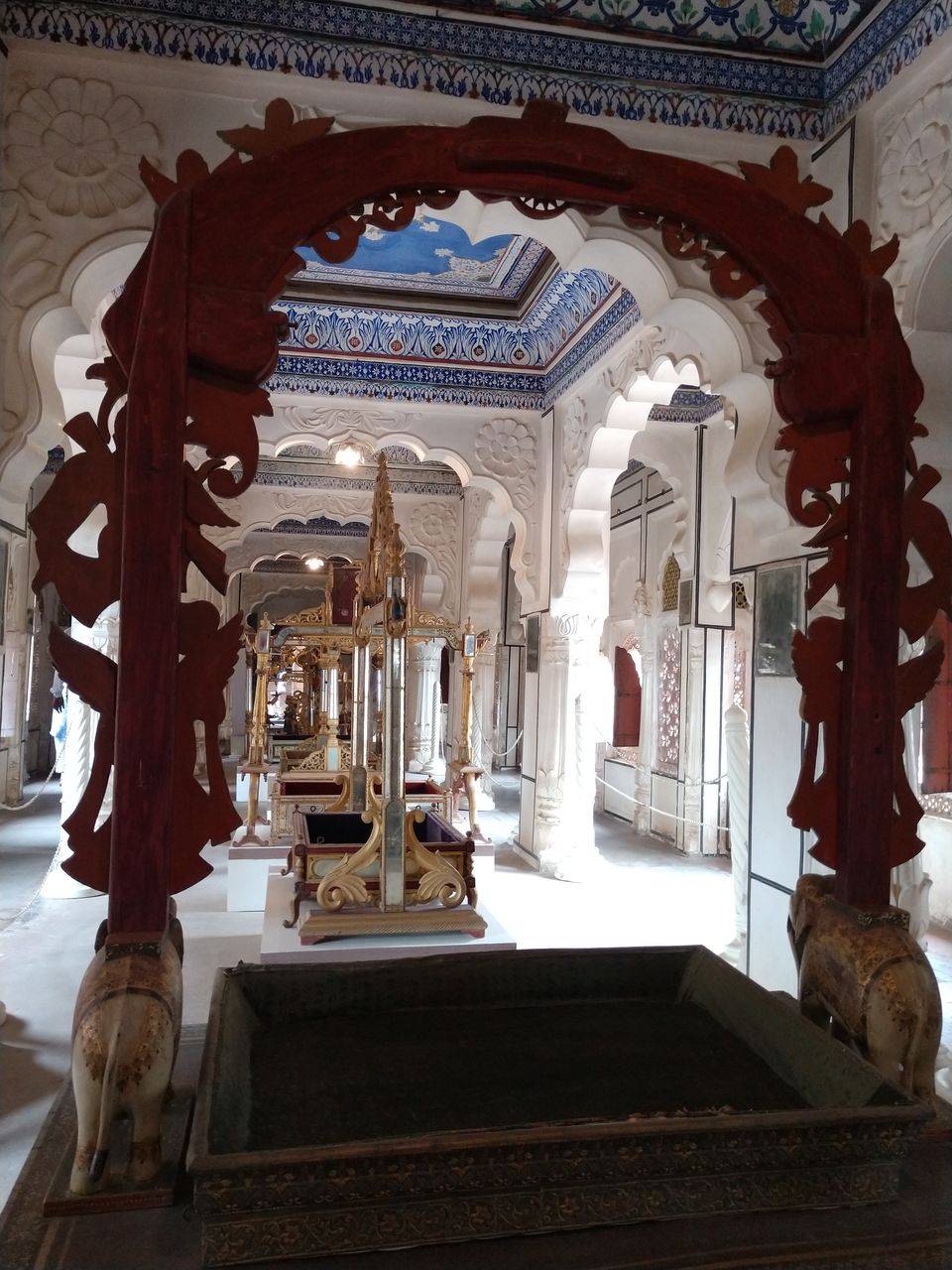 10. Lift is available to reach at the top of the fort.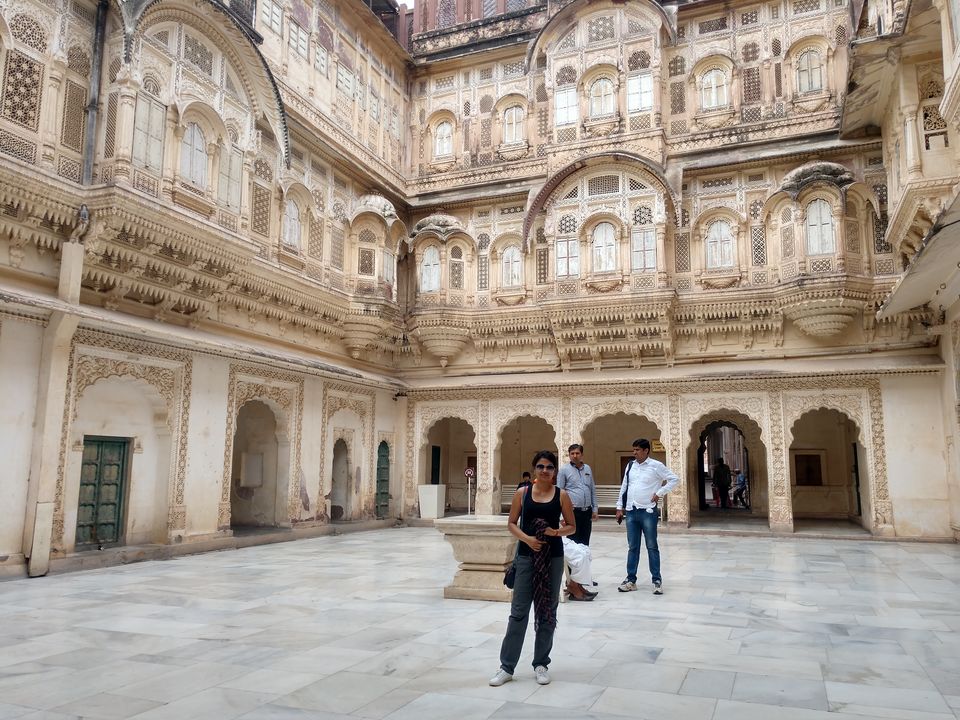 11. From the top of the fort you can enjoy the spectacular view of the blue city. You can actually spot blue coloured buildings from the top.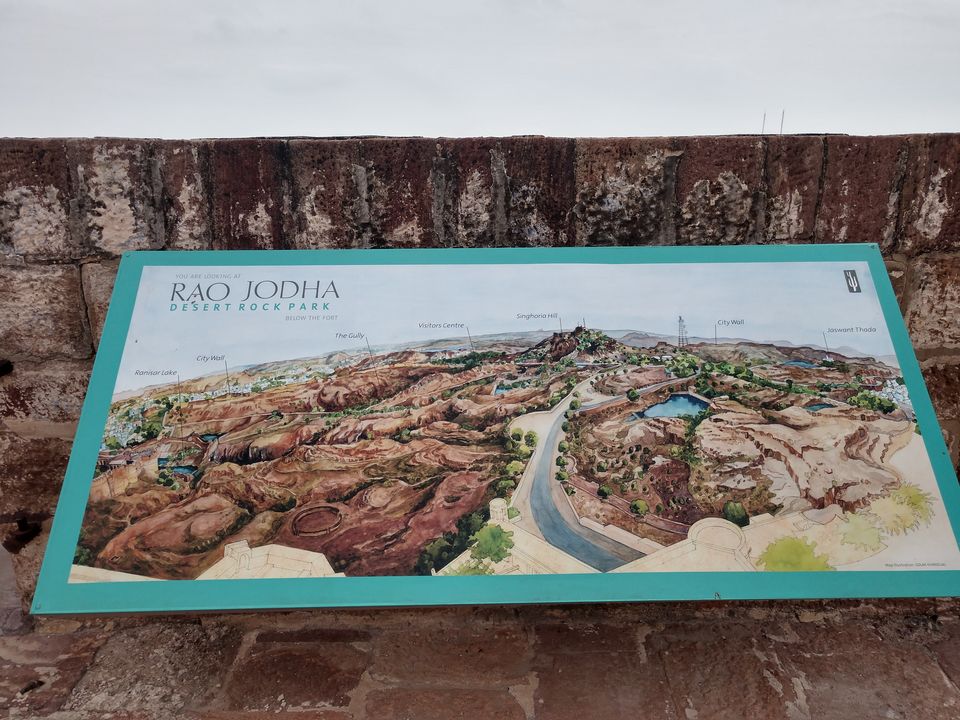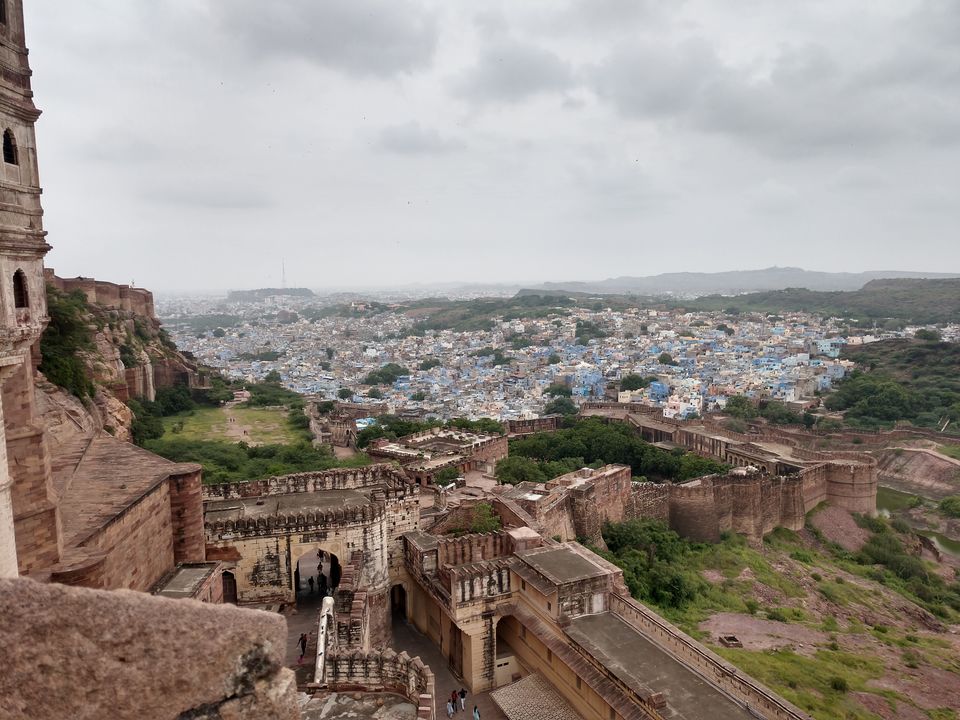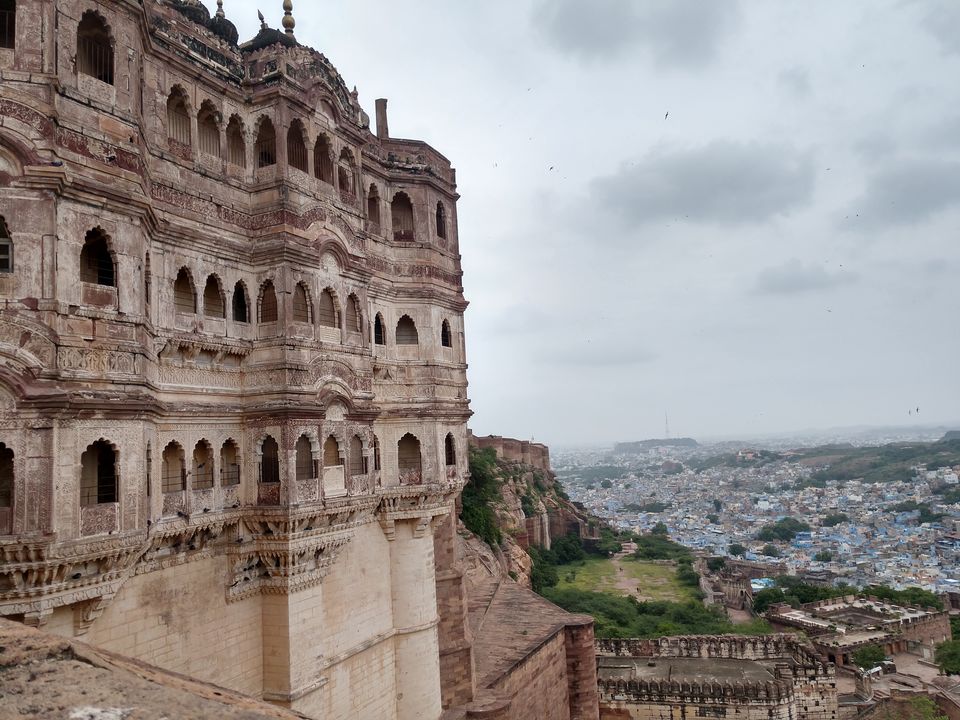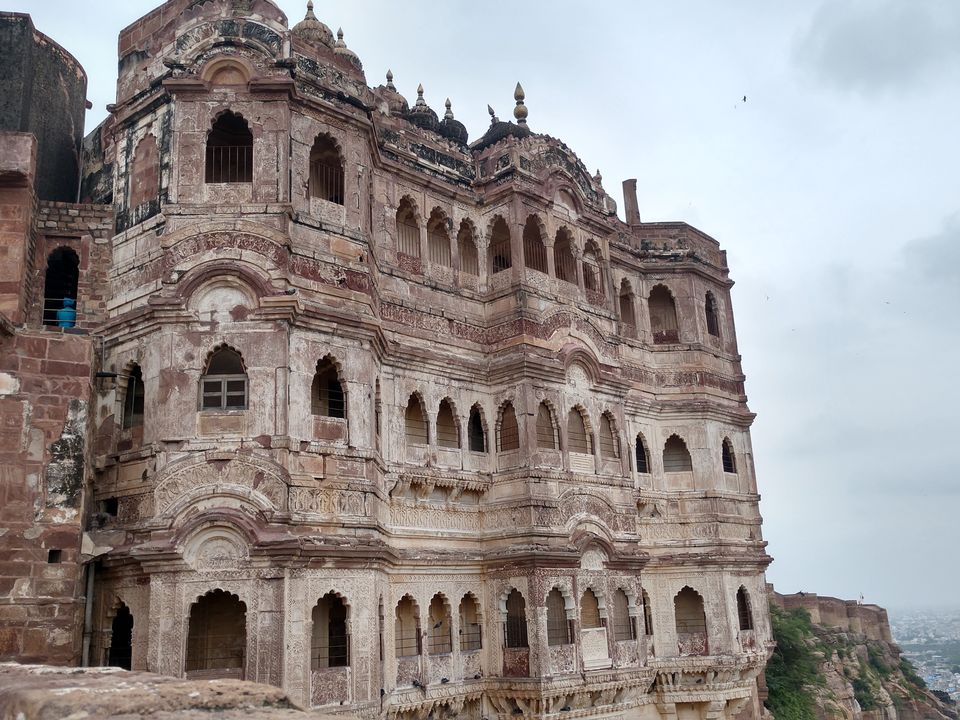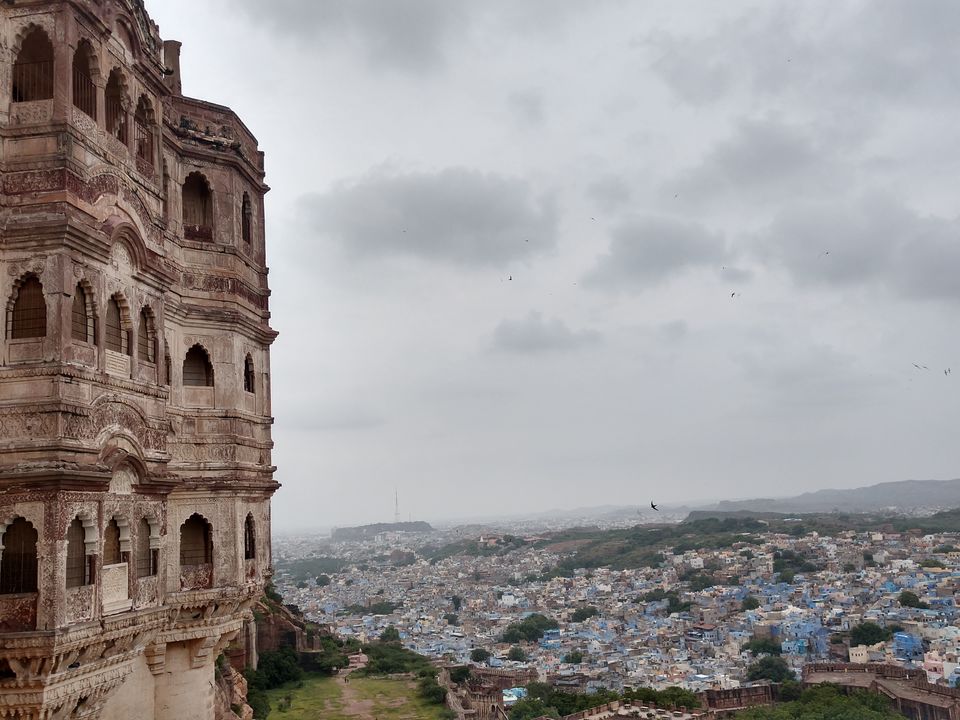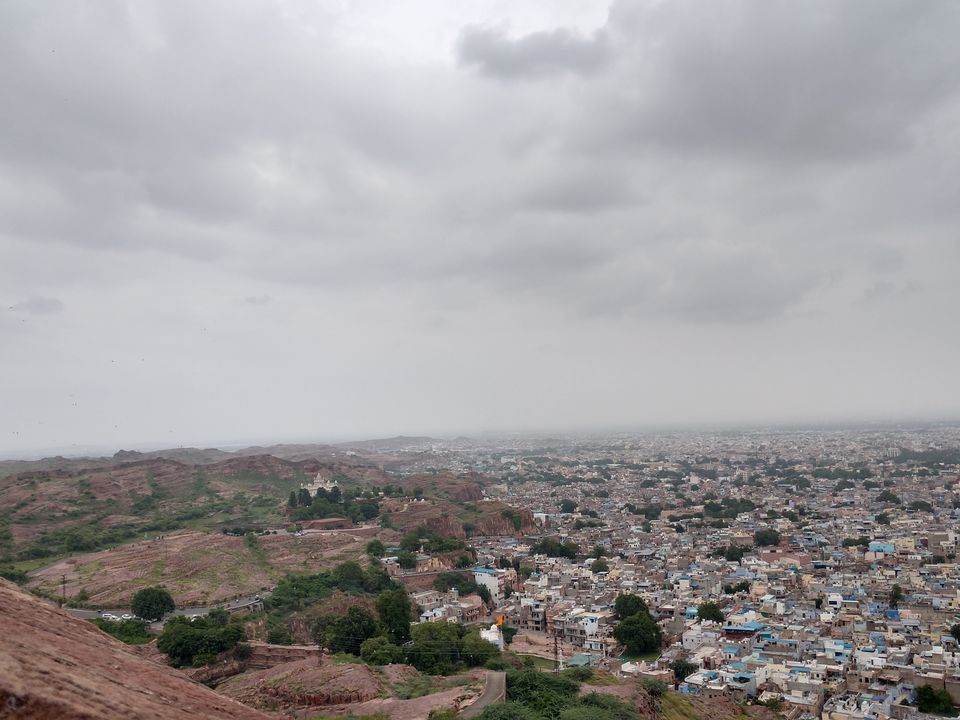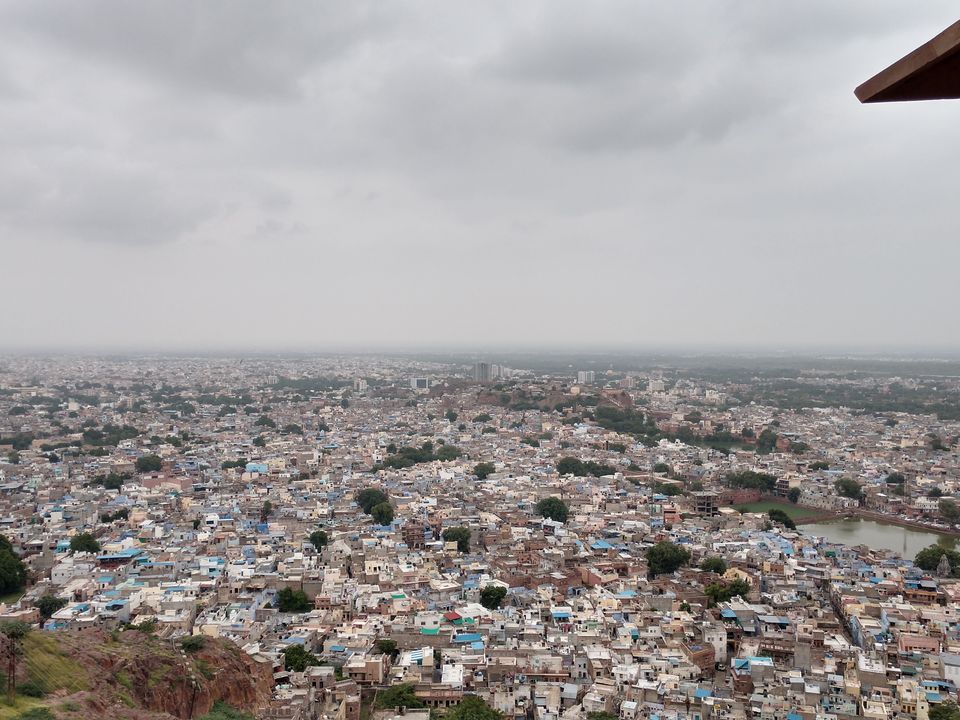 12. There are some cafes and shops inside the fort for visitors.
13. Story linked with the fort :
A saint named Cheeria Nathji used to meditate on the hill, where Rao Jodha decided to build the fort and had the saint moved from the site. Nathji cursed that the fort would suffer from scarcity of water. To avert the curse, Rao Jodha built a home and a temple in the fort for Nathji. He also buried a man named Rajiya Bambi alive, as a ritual to get rid of the curse, still even today, the fort faces draughts every 3-4 years.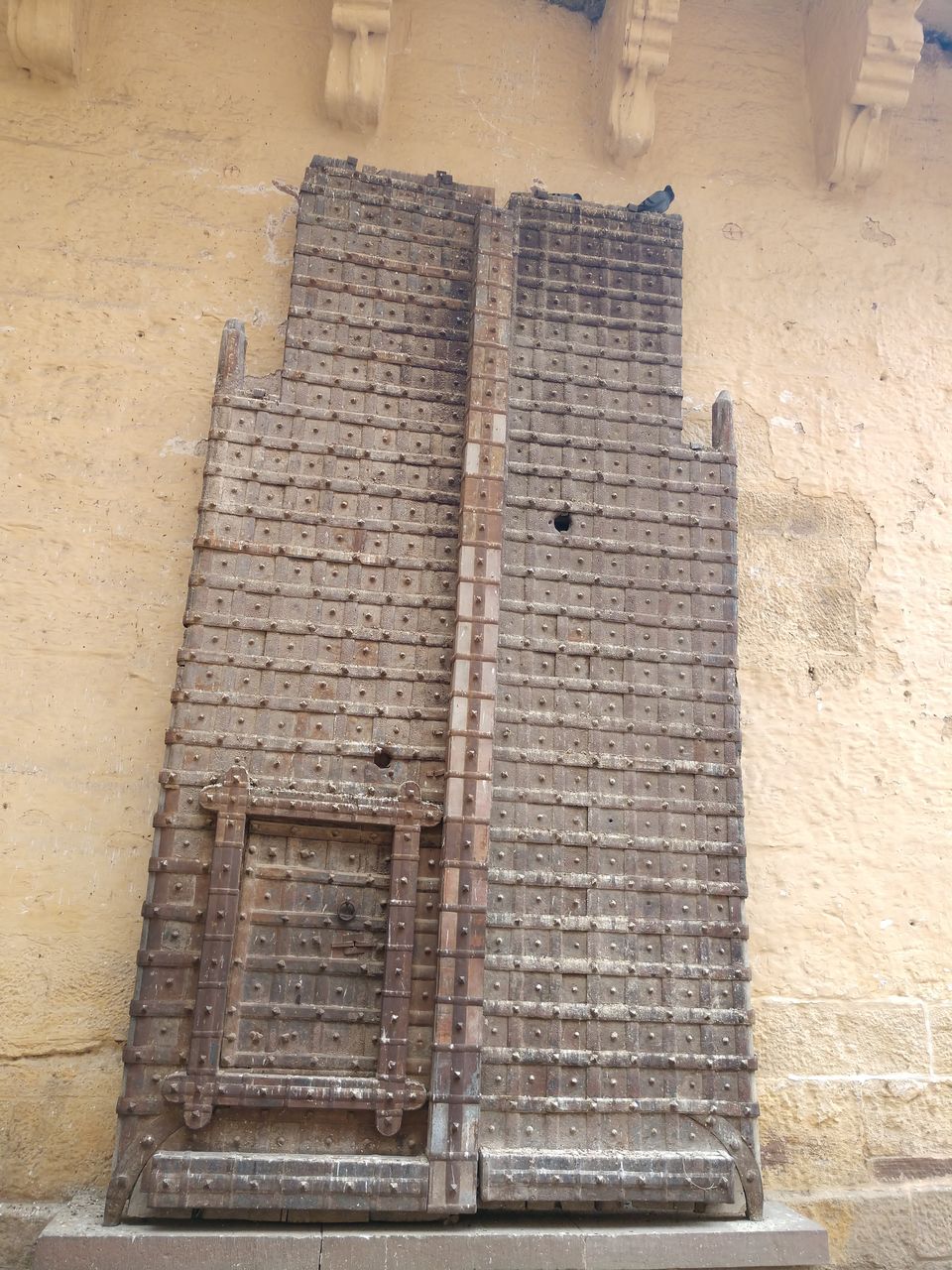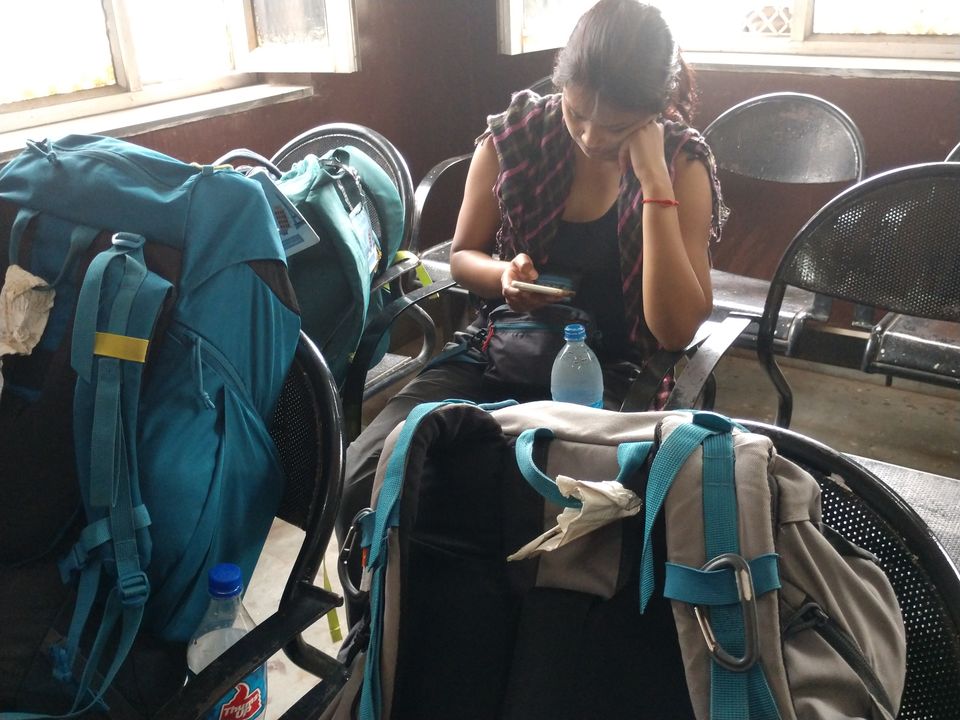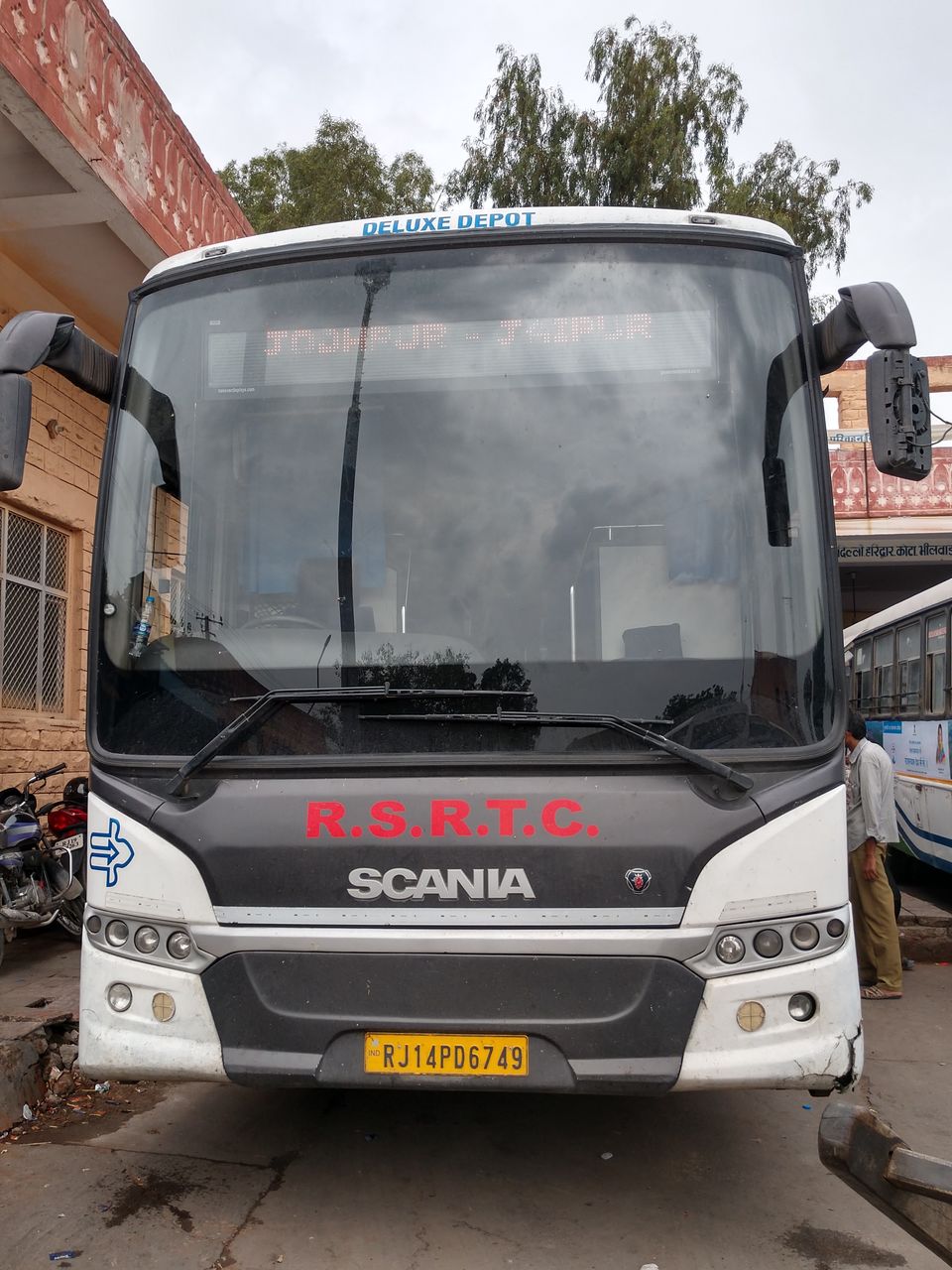 So this was all i could know about Mehrangarh Fort. After 2 .5 hrs of visit to this fort we boarded state transport bus for Udaipur.
At around 10pm we reached the white city of Rajasthan, Udaipur!!!