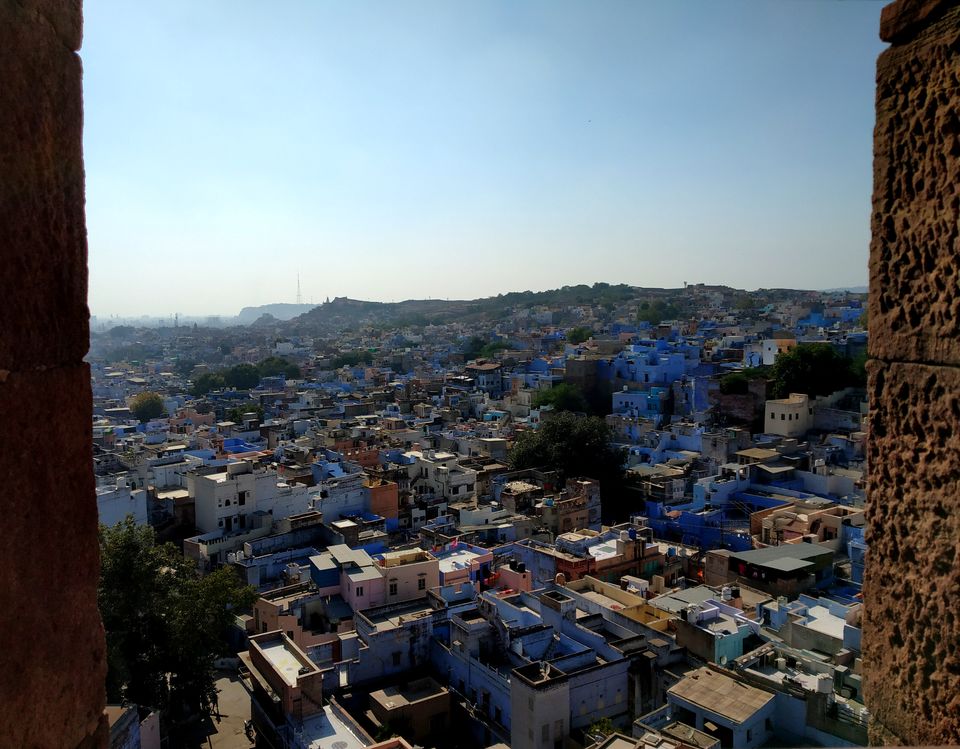 Rajasthan has always been a great travel destination for me. Every year, I take 2-3 trips to this Royal State and realise that each city is quite different from the other despite having 2 things in common- lakes and forts. This time, I chose to go solo to the Blue City, Jodhpur. The Rhapsody in Blue is the second largest city of the state, and is also called the Gateway to Thar because it is exactly located on the edge of this desert. This majestic city, also known as the Sun City, has a lot to offer apart from its rich history, culture and tradition.
The best part about this journey was that I didn't have to spend a lot. I stayed in a hostel, which is a heritage property. Along with being pocket-friendly, I also made new friends there from different parts of the world and observed how the meaning of travelling and the reasons why we travel are different for all of us. Also, I didn't spend much on food there. You can try a variety of delicious food in Jodhpur at cheap prices.
If you are also willing to travel to this vibrant city and want to do it on a shoestring budget, then have a look at my 2-day Jodhpur itinerary.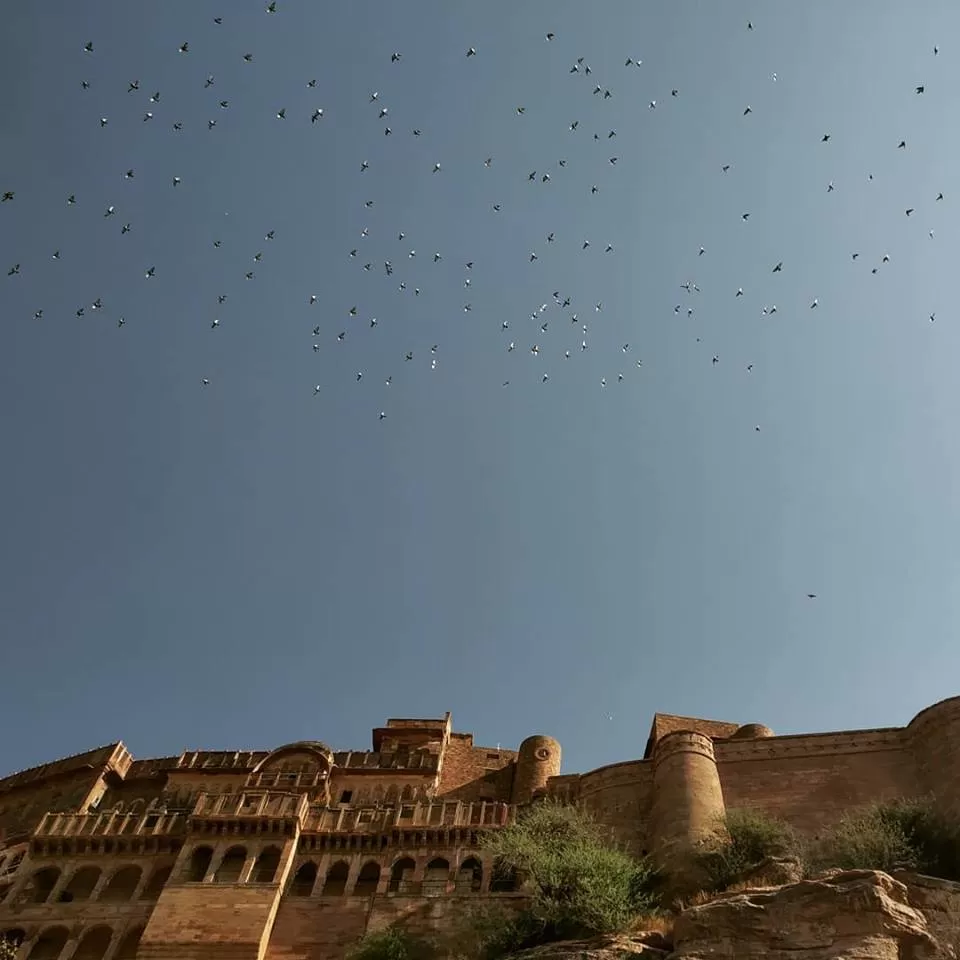 Maverick filmmaker Christopher Nolan shot a prison scene for The Dark Knight Rises inside this fort. Actor Christian Bale, Josh Pence and Nolan were in Jodhpur during the summer of 2011 shooting the scene that features among the opening scenes of the finale to his epic Batman trilogy.
Mehrangarh Fort is the largest fort in all Rajasthan. It spreads across the entire top of a hill offering views all around along with colossal ramparts of some three kilometers built around the edges. You can have a look at the blue houses (thus, the name Blue City) from this fort. For the lovers of adventure activities, there is Flying Fox that gives a zip tour out of the Chokelao Gardens within the fort.
There are a number of galleries in the museum dedicated to palanquins, fine arts, weaponry, turbans, and elephant-mounted seats.
Some of the highlights within the palace include Moti Mahal (Pearl Hall), Sheesh Mahal (Mirror Hall), Phool Mahal (Flower Hall), Zenana Deodi, and Chamunda Mataji Temple.
To add a flavor of the Rajasthani culture, a number of locals are employed inside the fort wearing the traditional clothes and playing customary instruments.
Entrance fee: Rs.100 for Indians
Timings: The fort is open daily from 9 am to 5:30 pm.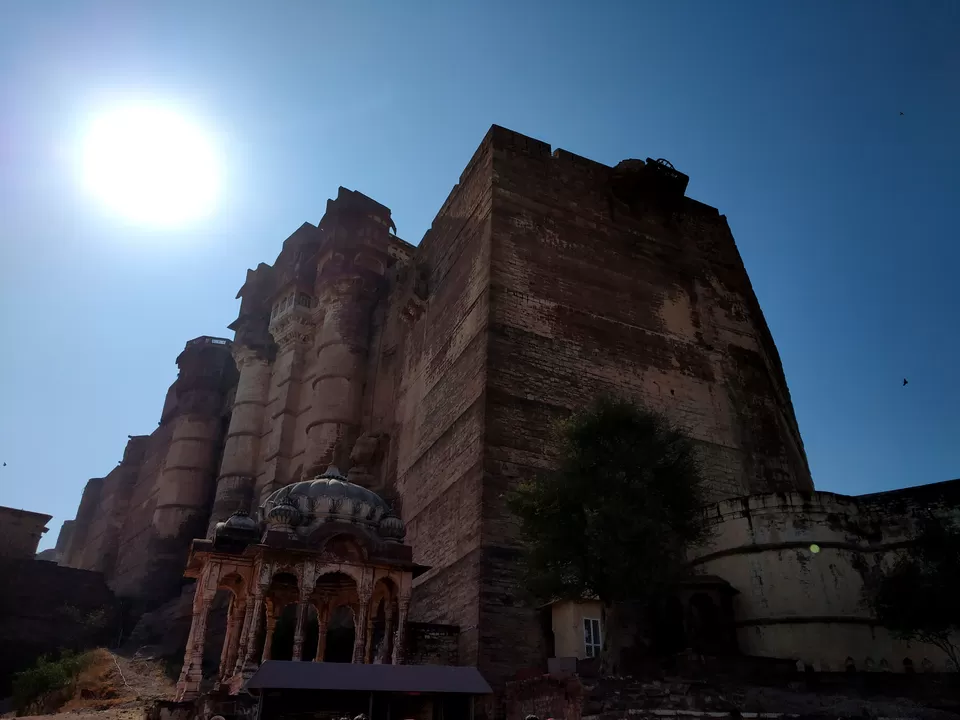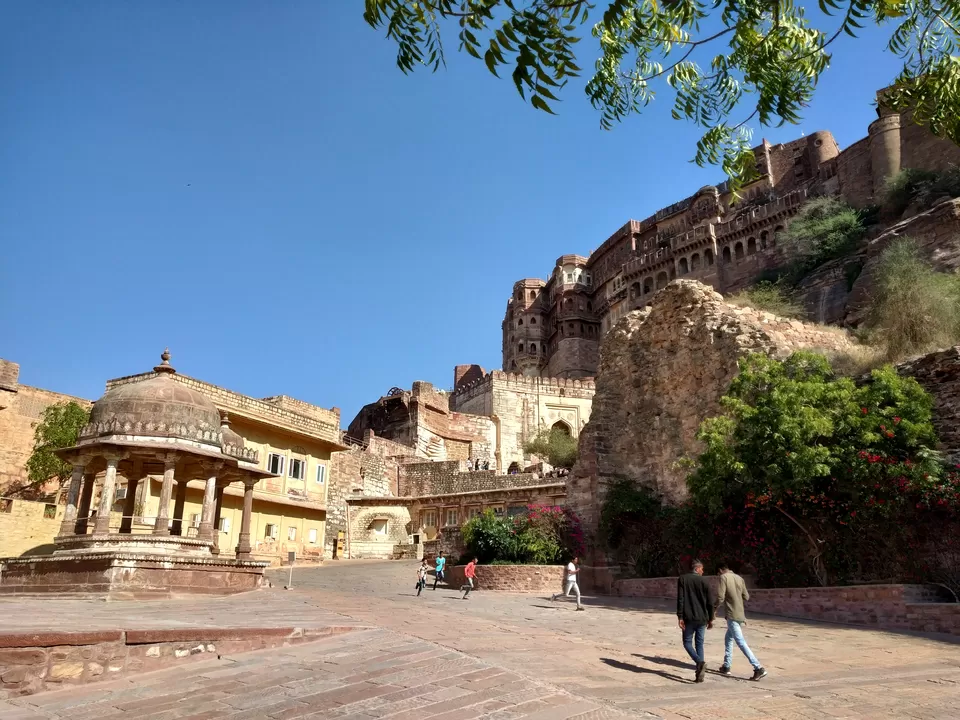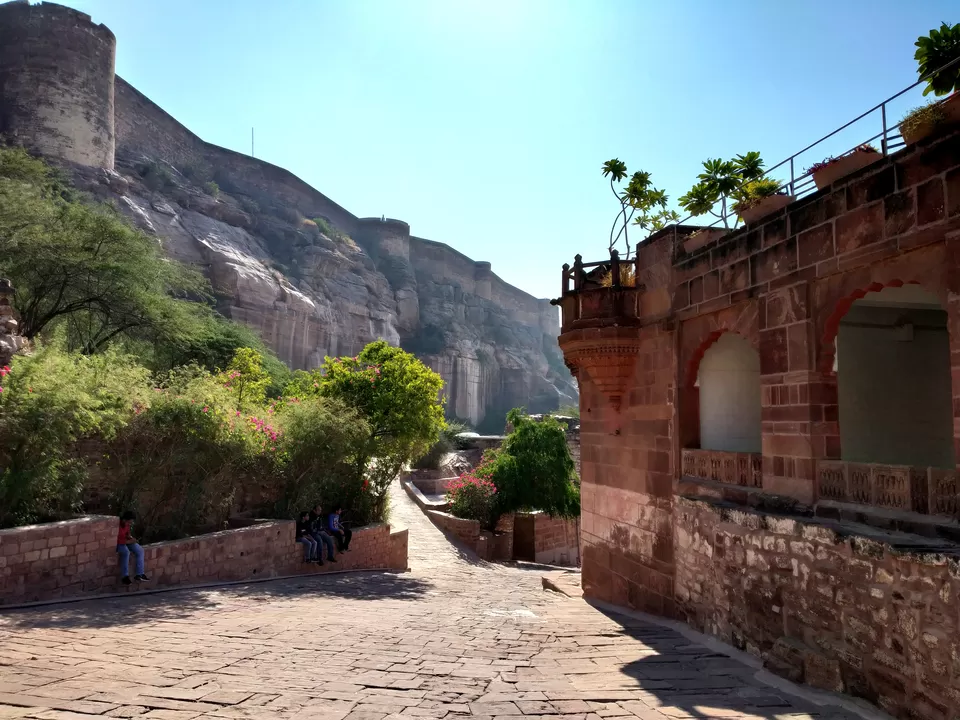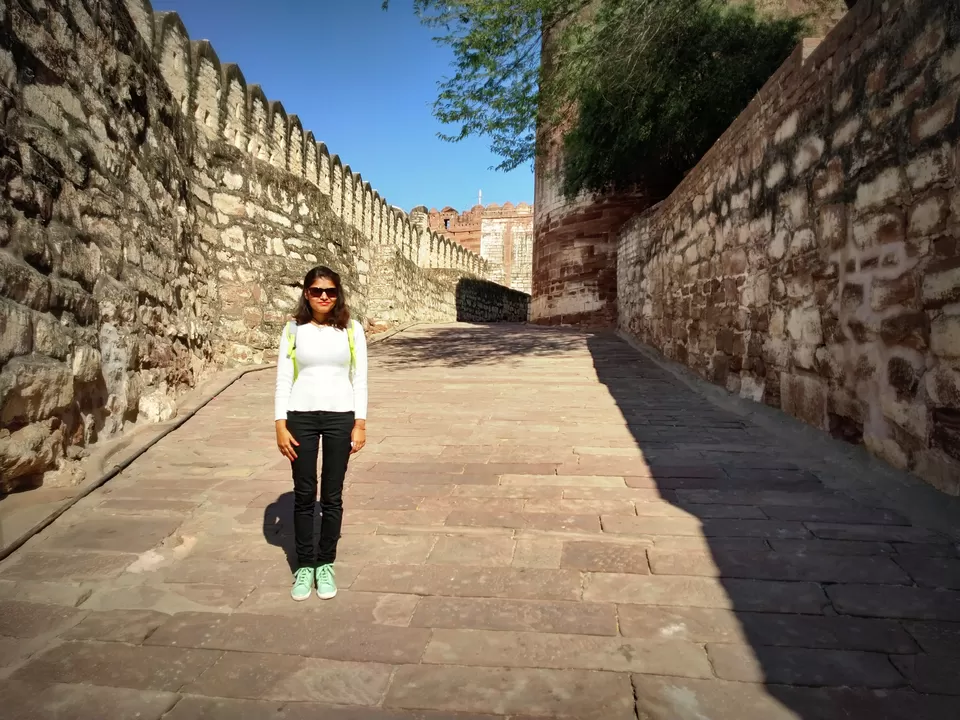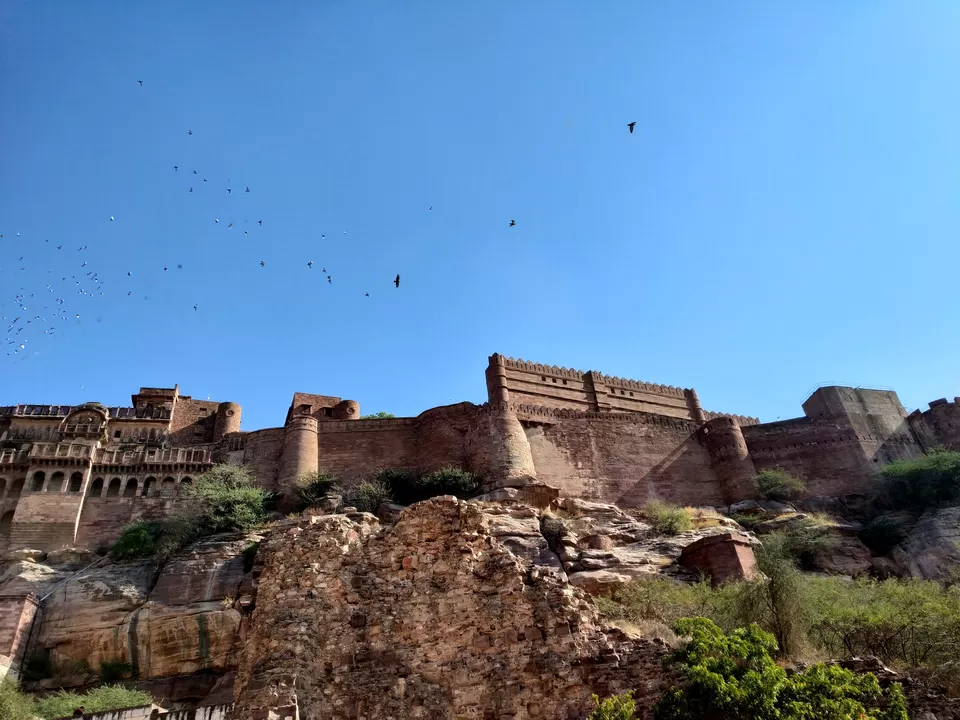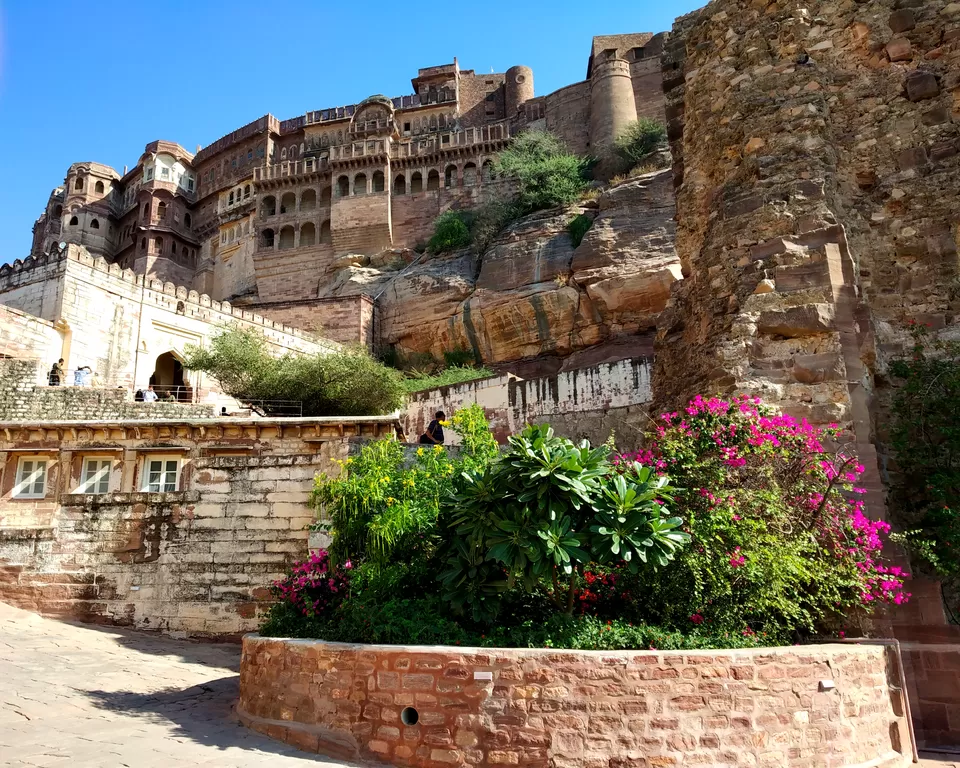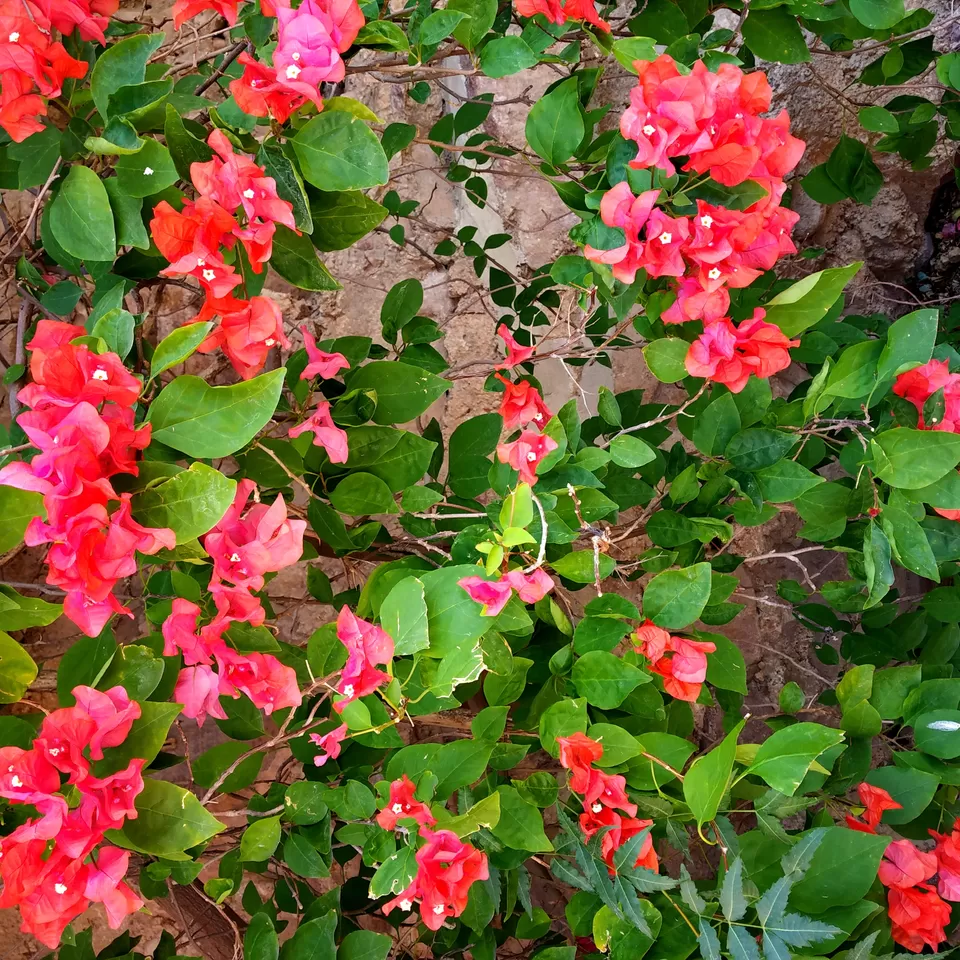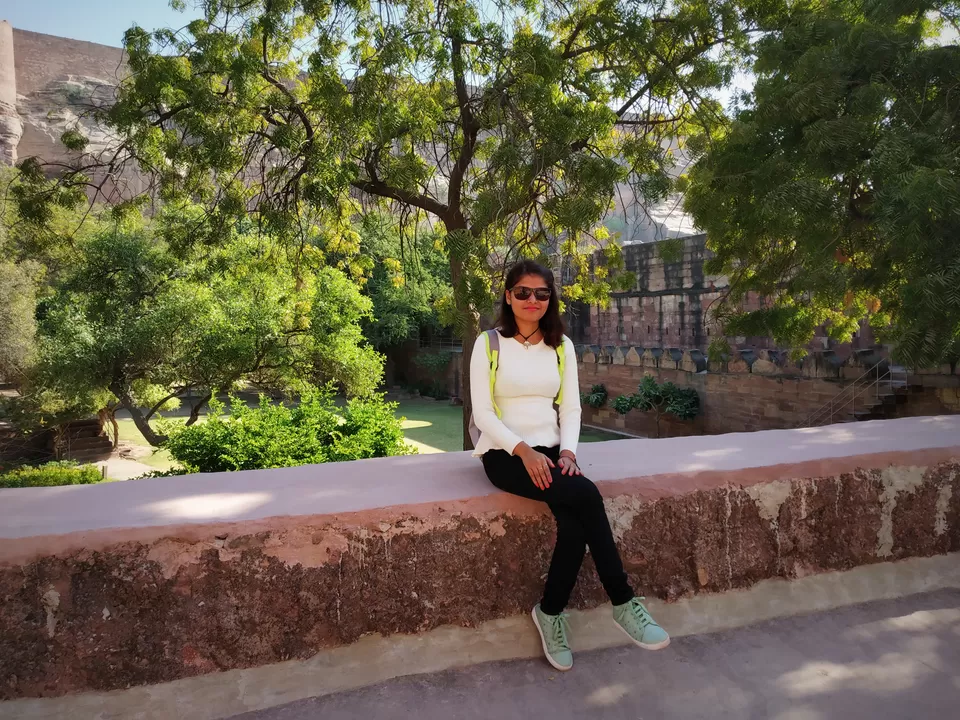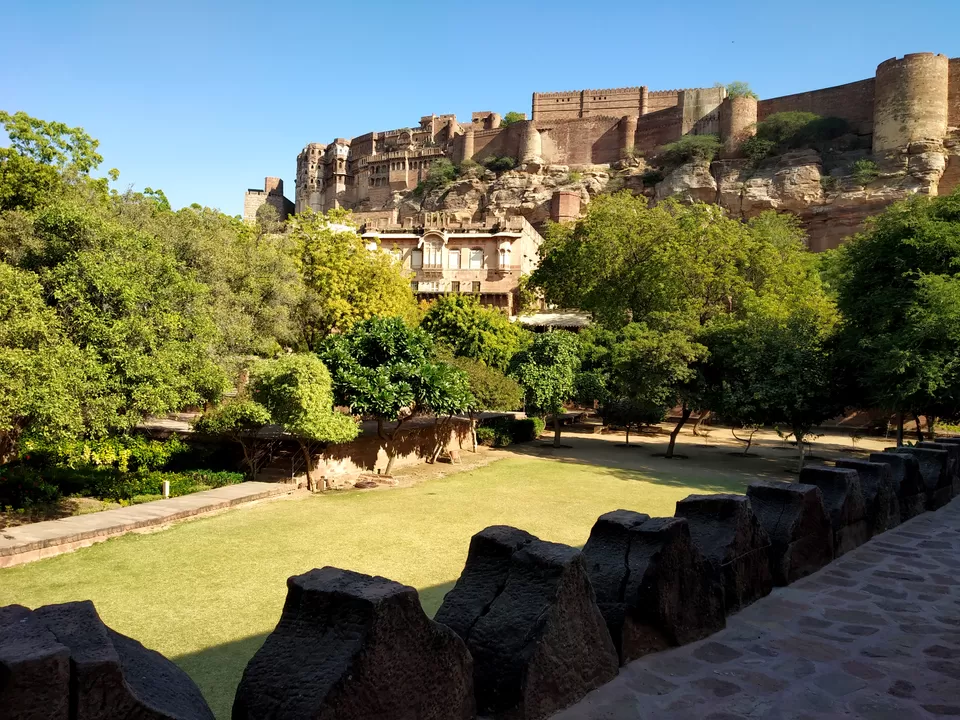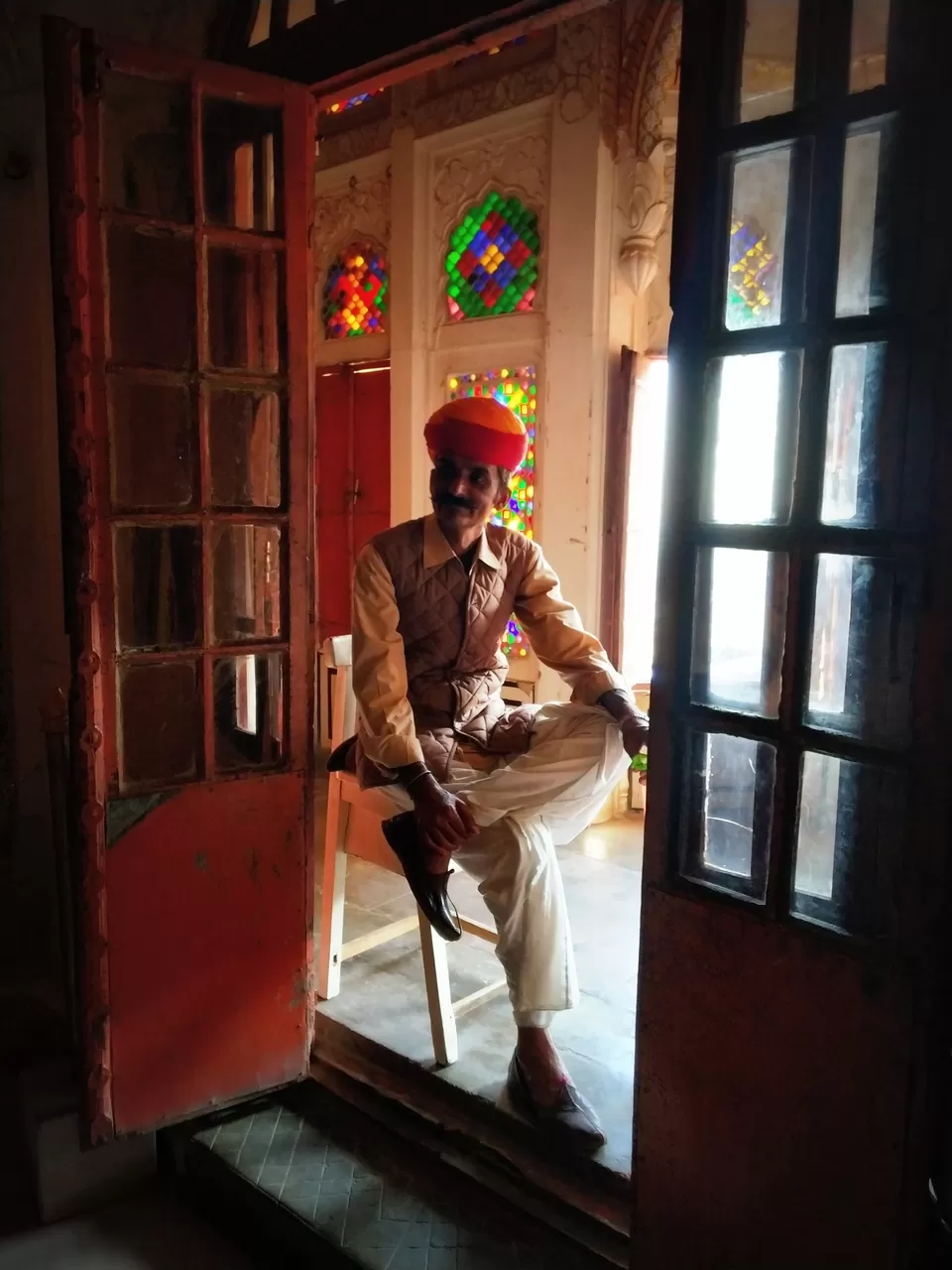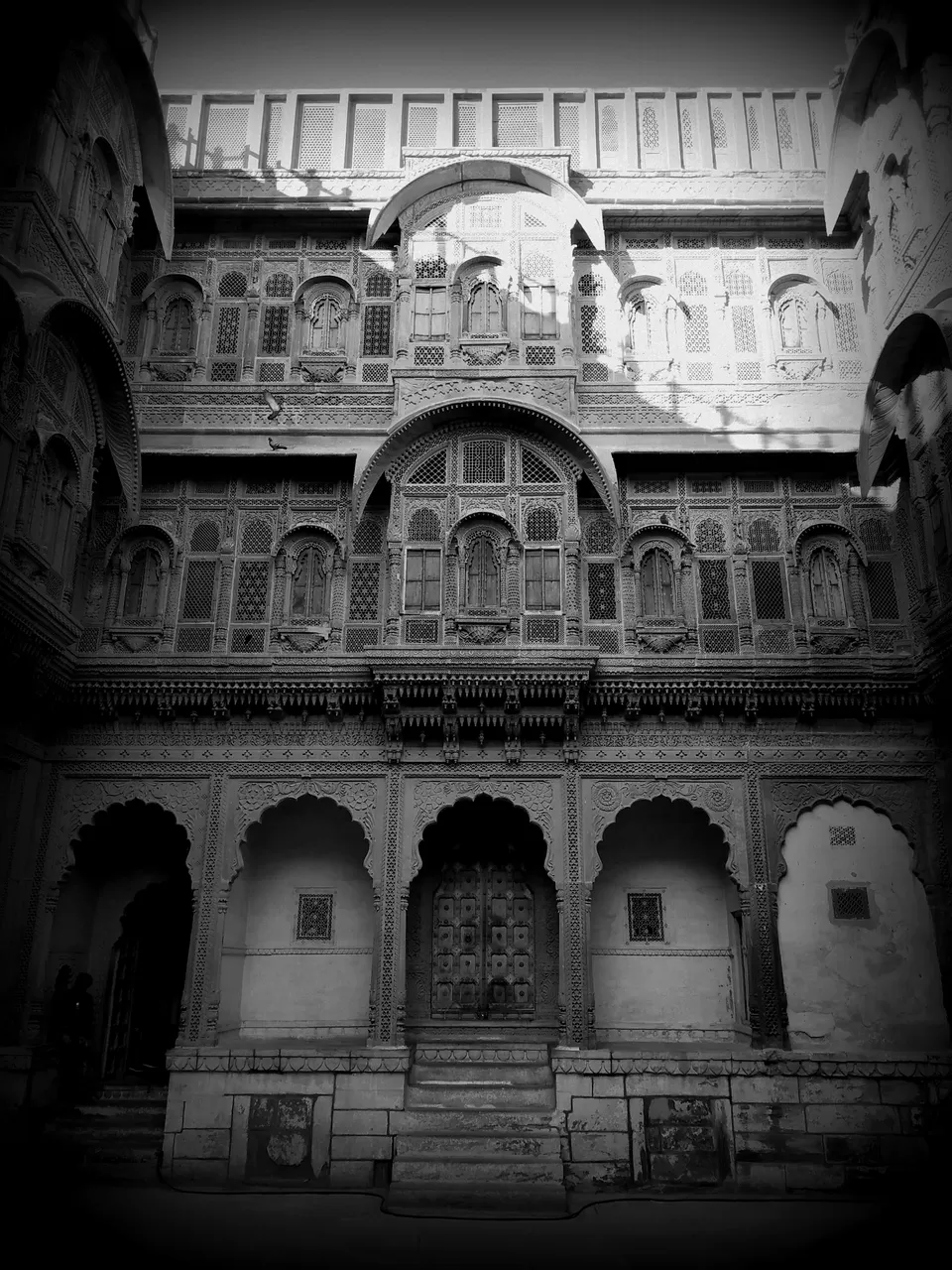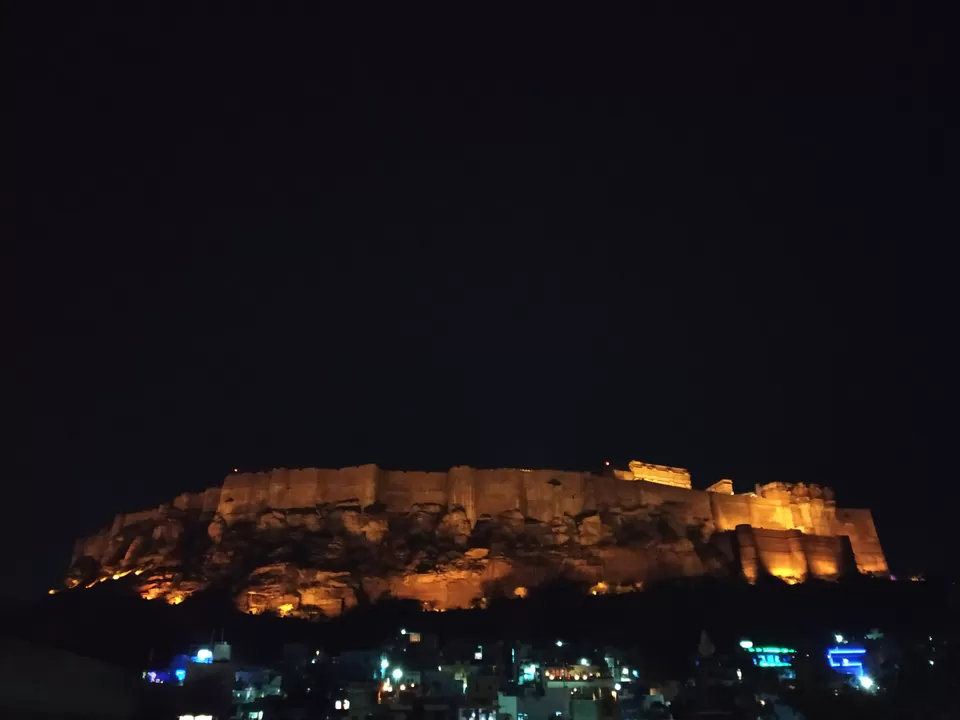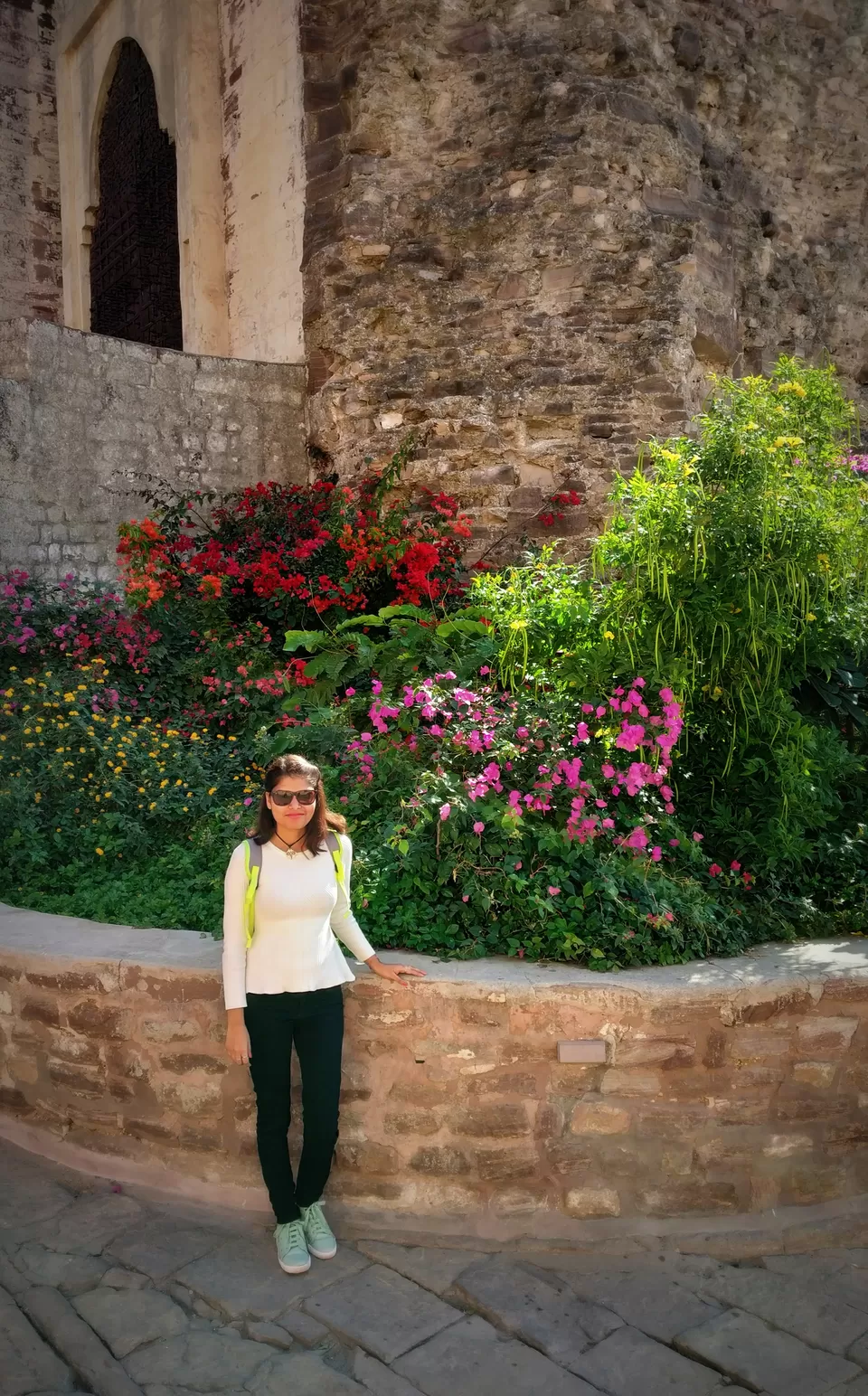 The century-old Clock Tower (Ghanta Ghar) is a famous landmark of the Blue City. It was built by Maharaja Sardar Singh. Here, you can walk up to the clock through a staircase and see its mechanism. It is also the center of the market place.
Entrance fee: Rs. 10 for Indians
Timings: It is open daily from 10 am to 6 pm.
Close to the Clock Tower, this is a famous bustling market in Jodhpur that is surrounded by lively sounds, sights and smells. The narrow lanes of the old city extend in all directions from here. You can see crowded alleys and bazaar selling handicrafts, silver and artificial jewellery, accessories, vegetables, sweets, spices, hand-embroidered fabrics, antiques, flavored teas, souvenirs, and more. If you want to buy something, then bargain hard.
Apart from having a great shopping experience, you should definitely visit this place to try an assortment of street food as well. Few things to try are Mishrilal Lassi, Shahi Samosa and Omelette (at the Omelette Shop that serves more than 50 varieties).
Timings: It is open daily from 10:30 am to 9:30 pm.
Set in 26 acres, Umaid Bhawan Palace is one of the largest in the world. It is the last royal palace built in India before Independence. The entire project cost Maharaja Umaid Singh Rs. 94,51,565. Now it is part palace, part hotel, and part museum. It is the last great palace built in India.
Inside the Umaid Bhawan Museum, you can see old photographs, paintings, royal cutlery, furniture, etc. Inside glass enclosures, few vintage cars are also on the display.
Timings: The museum is open daily from 9 am to 5 pm.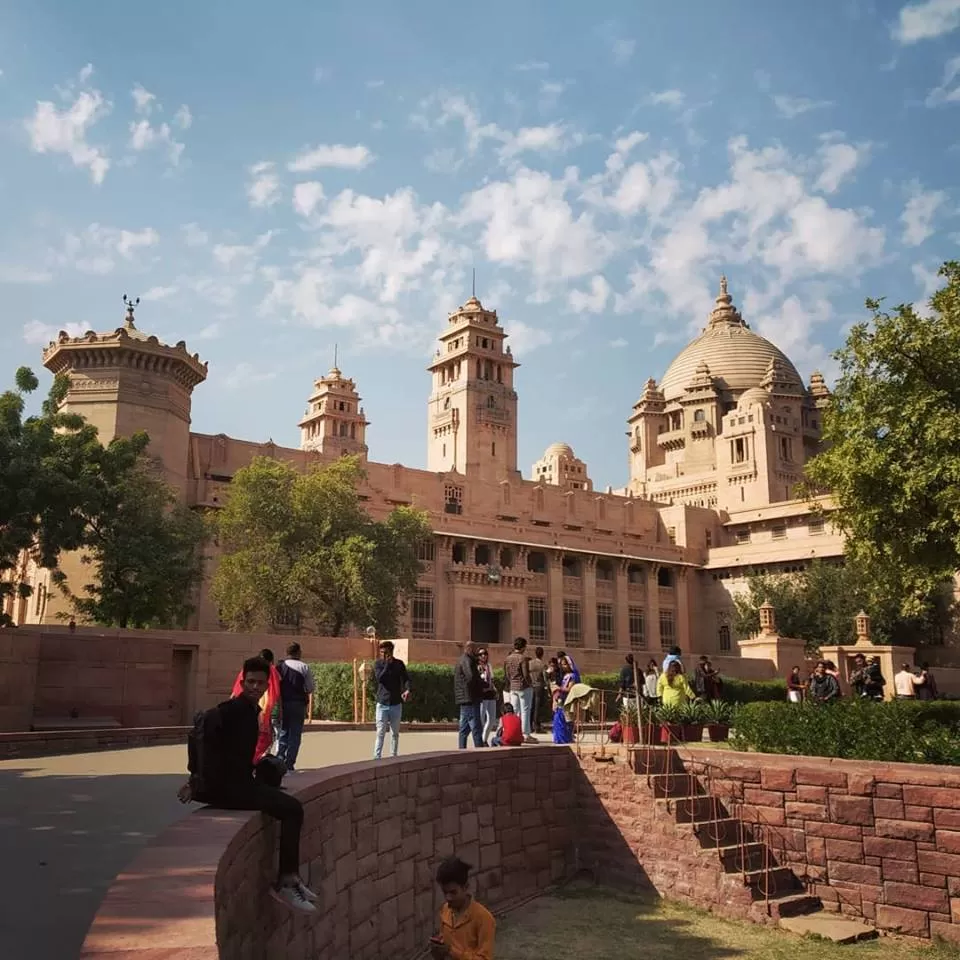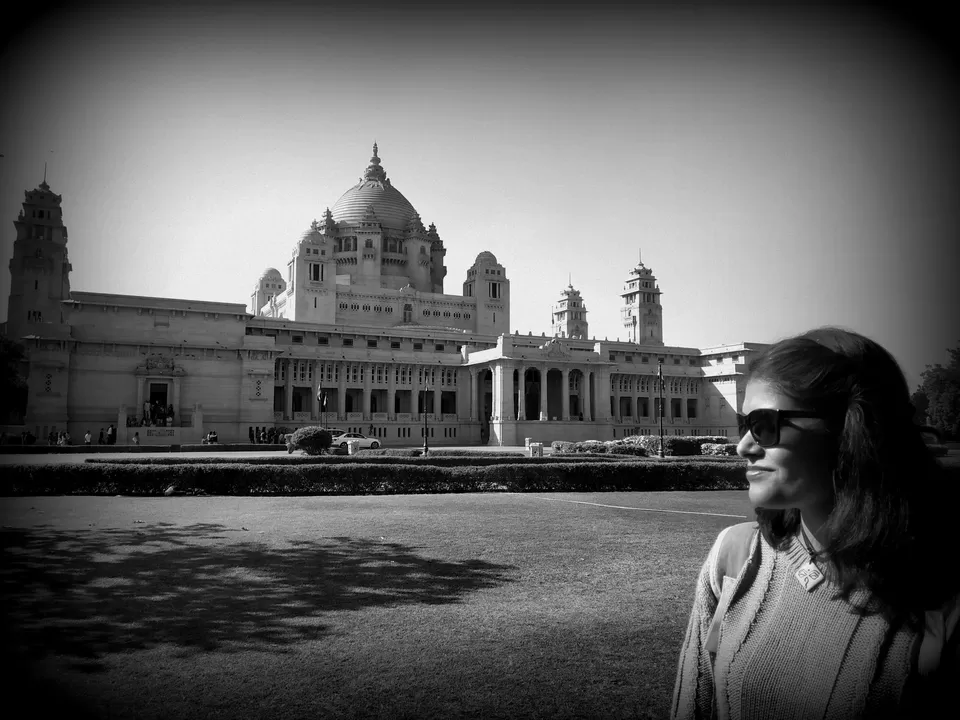 The burial ground of the Marwar rulers, this beautiful architectural landmark of Jodhpur is known as the Taj Mahal of Marwar. Jaswant Thada is a cenotaph that was built in memory of Maharaja Jaswant Singh by his son Maharaja Sardar Singh. The cremation ground is surrounded by a small lake, superbly carved gazebos and a multi-tiered garden. Built out of intricately carved marble sheets, the mausoleum emits a glow when sun rays fall on it. This marble marvel is a splendid example of Rajputana style of architecture.
Entrance fee: Rs. 30 for Indians
Timings: The monument is open daily from 9 am to 6 pm.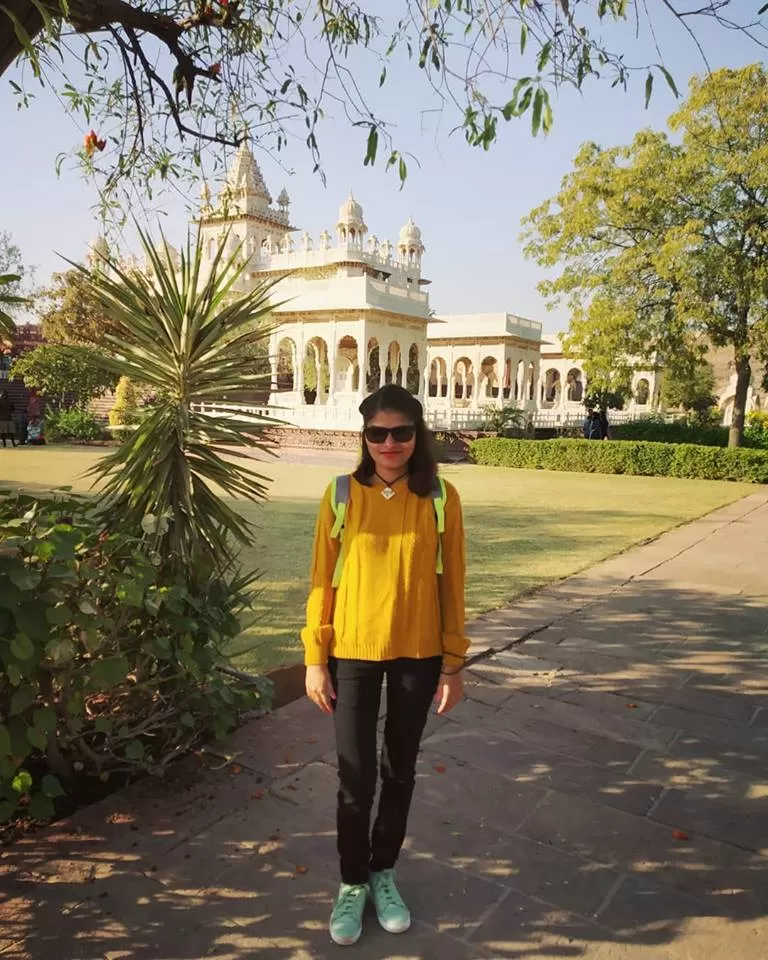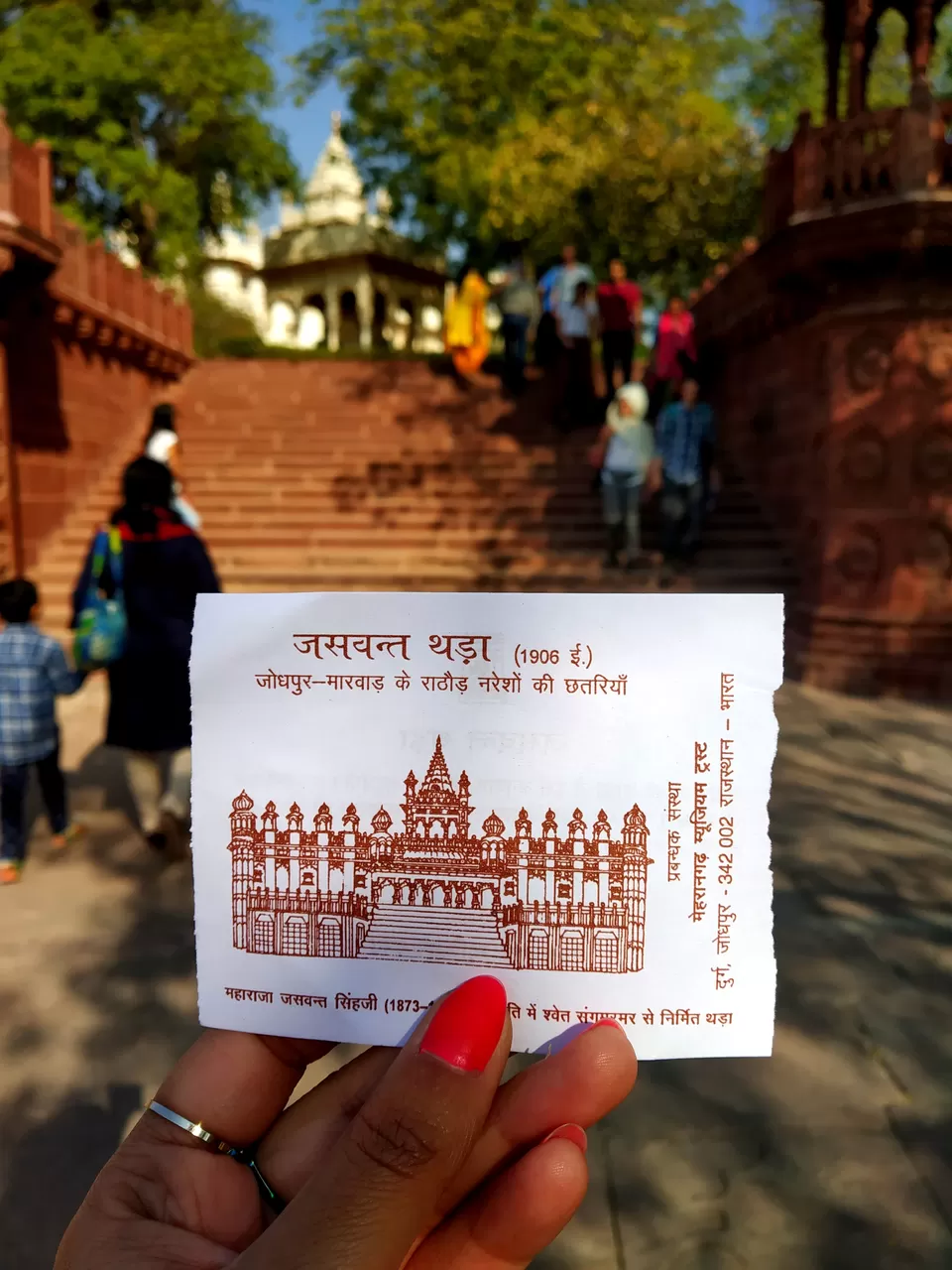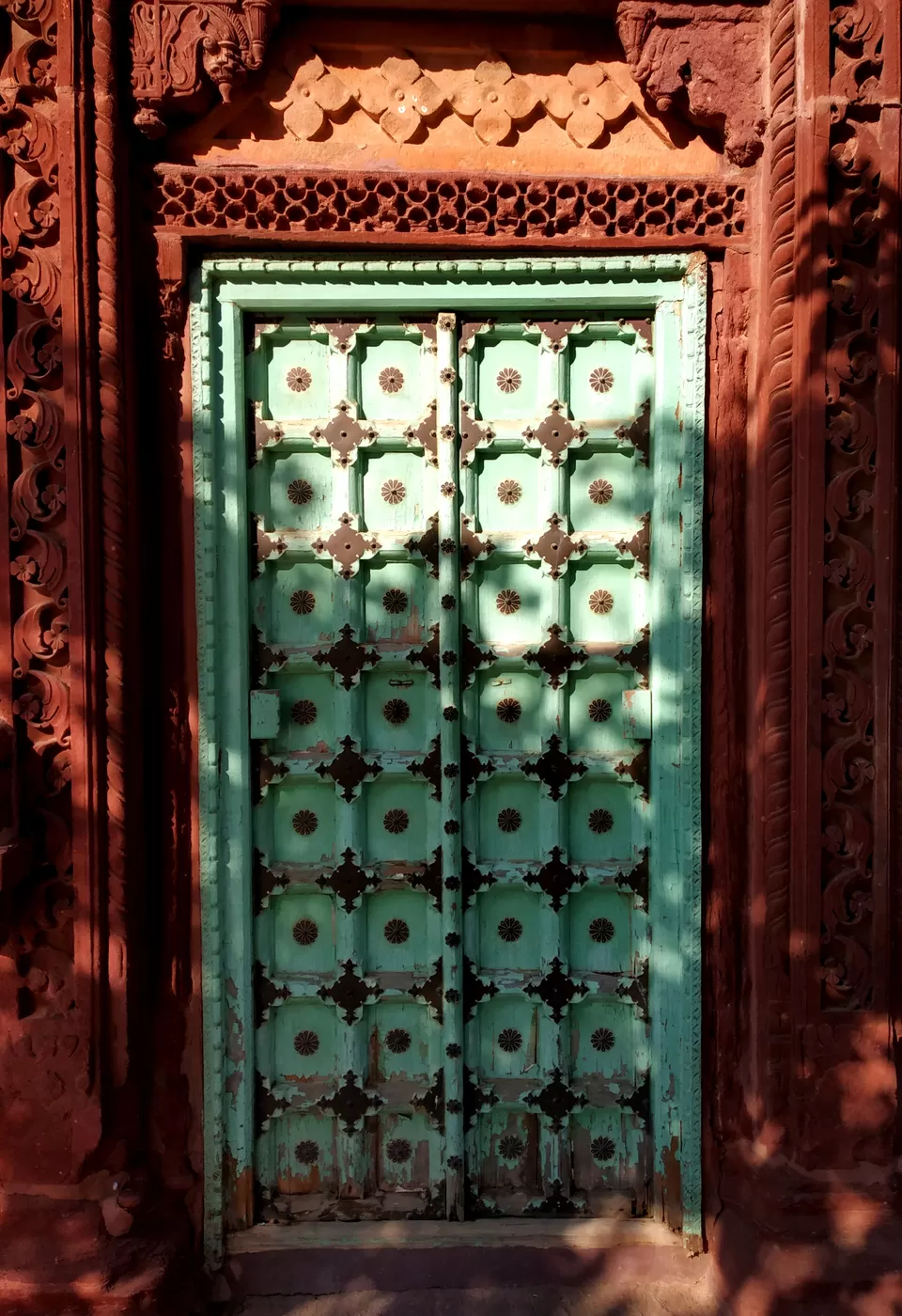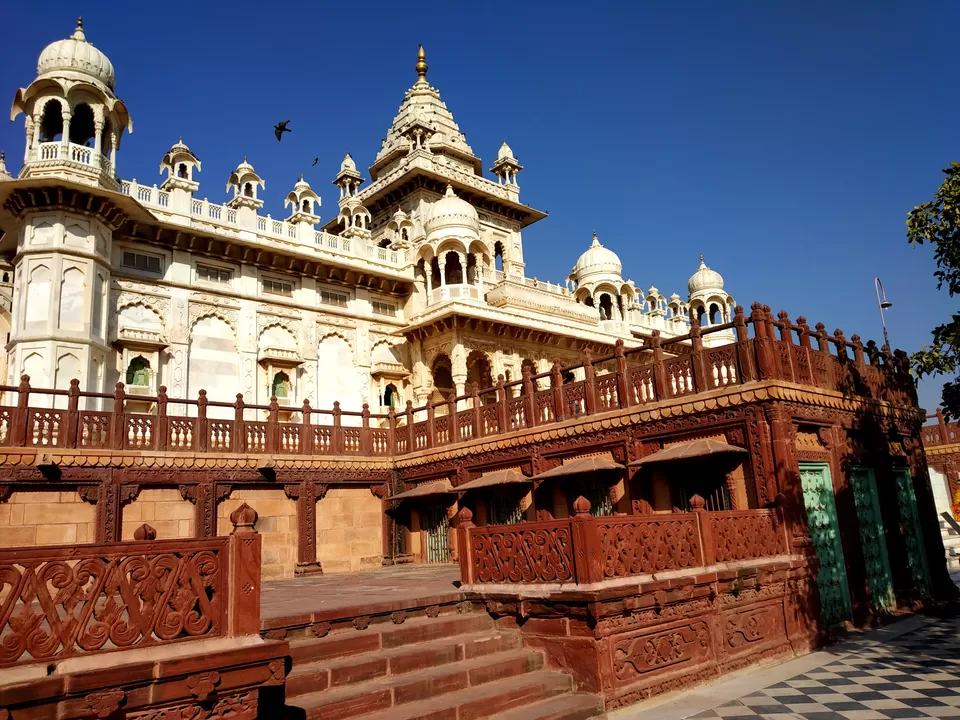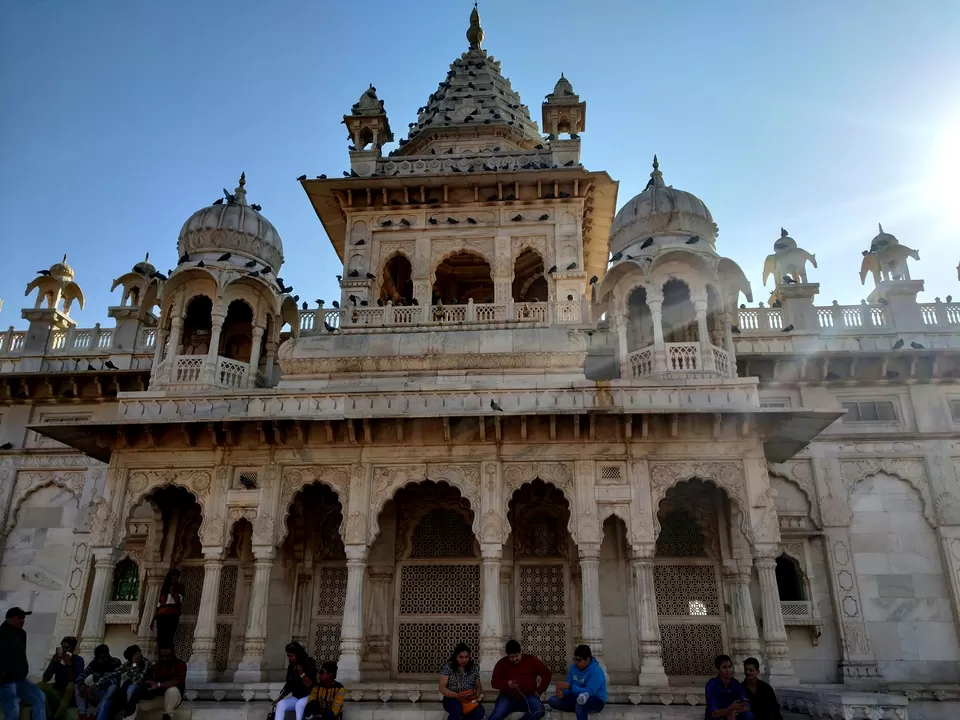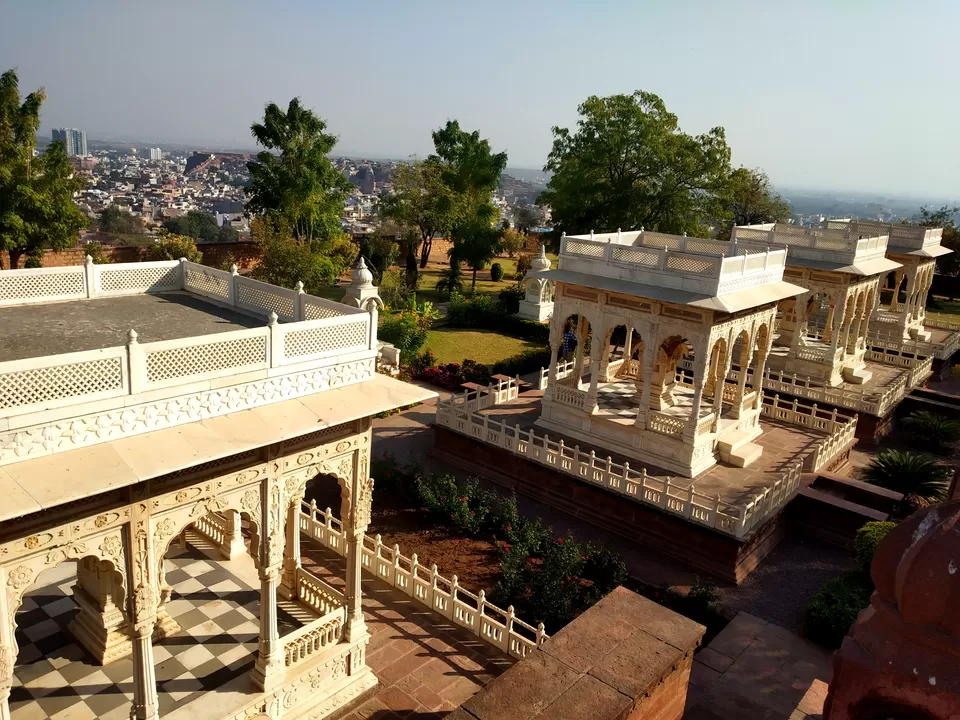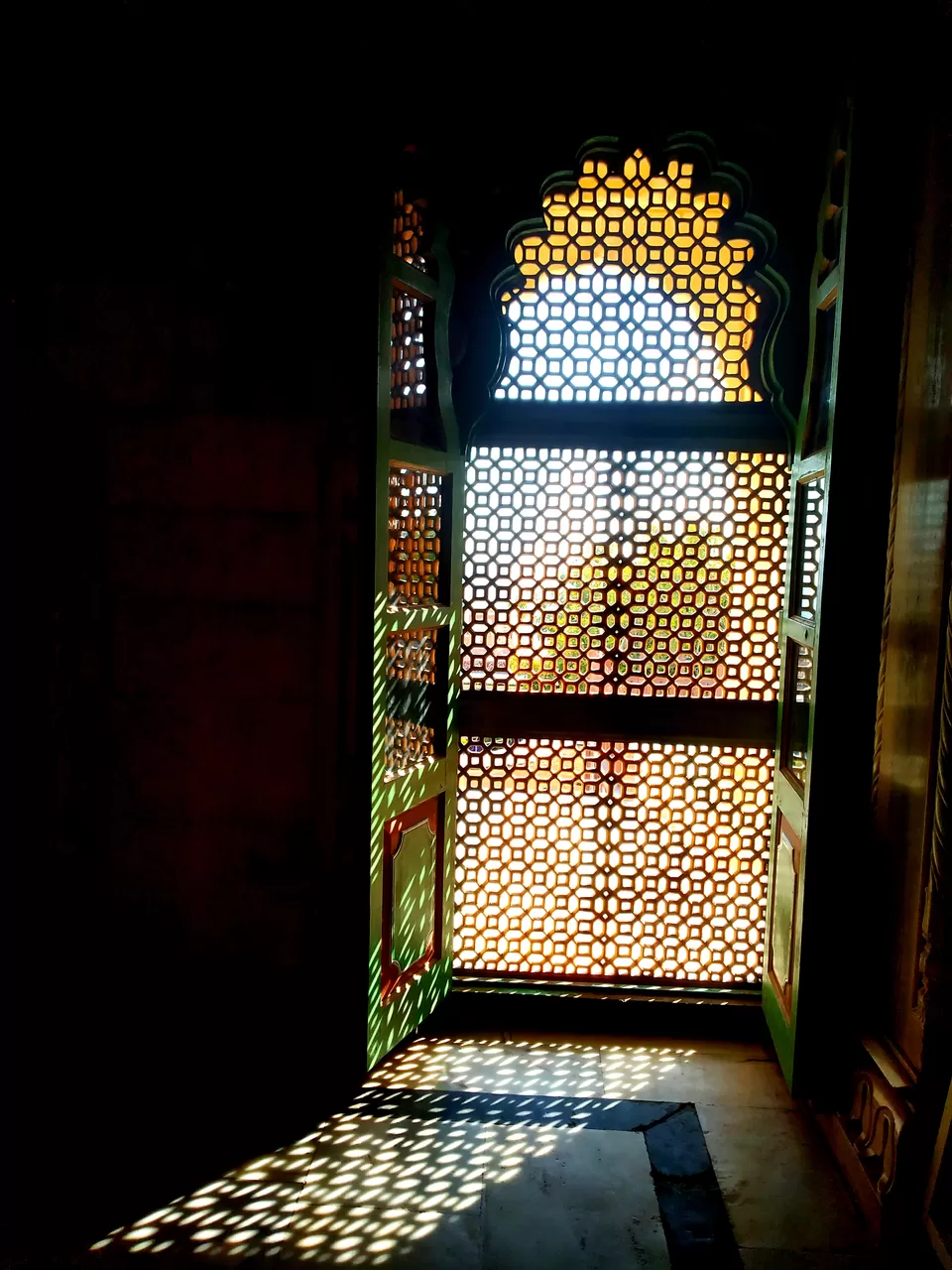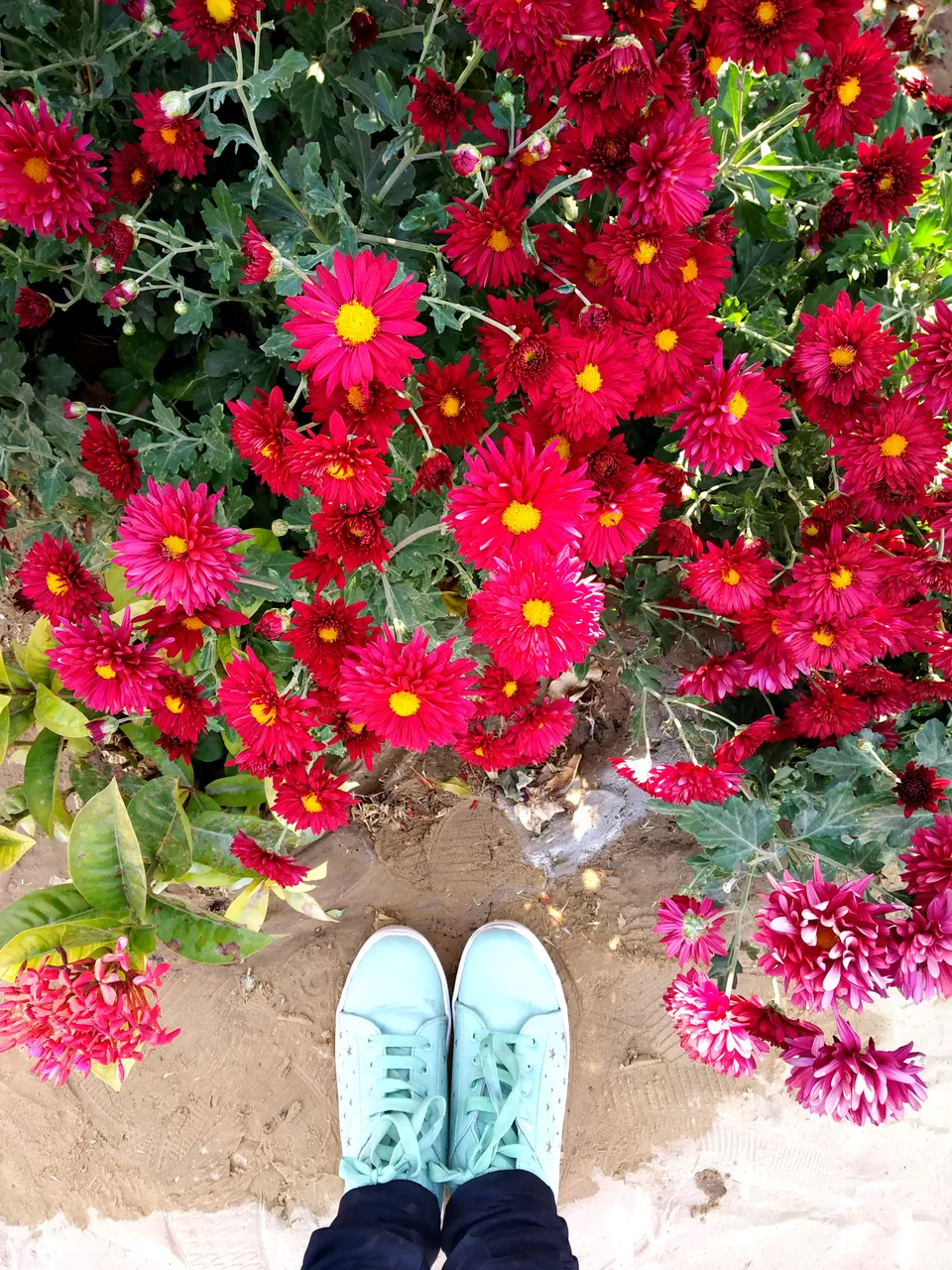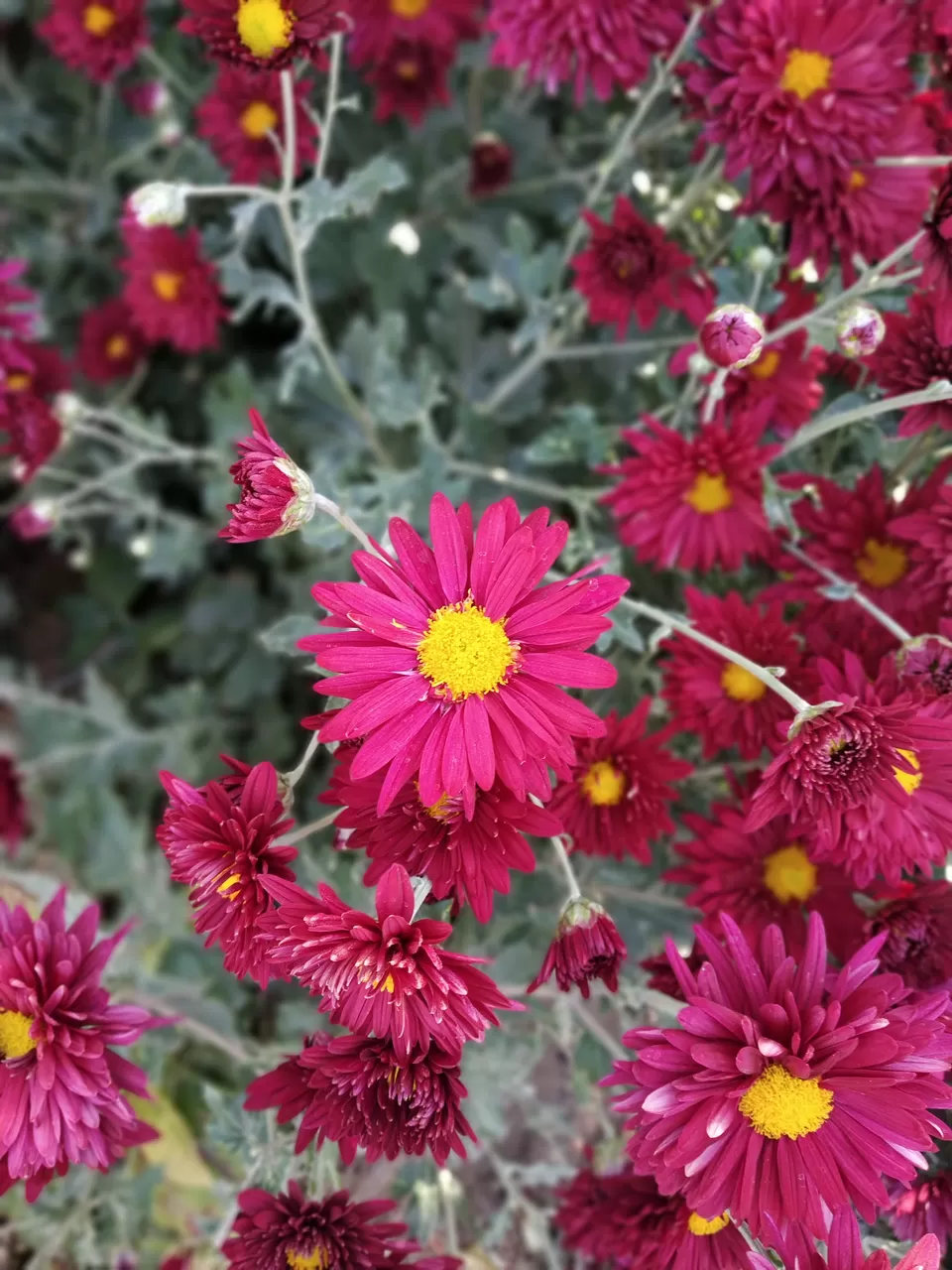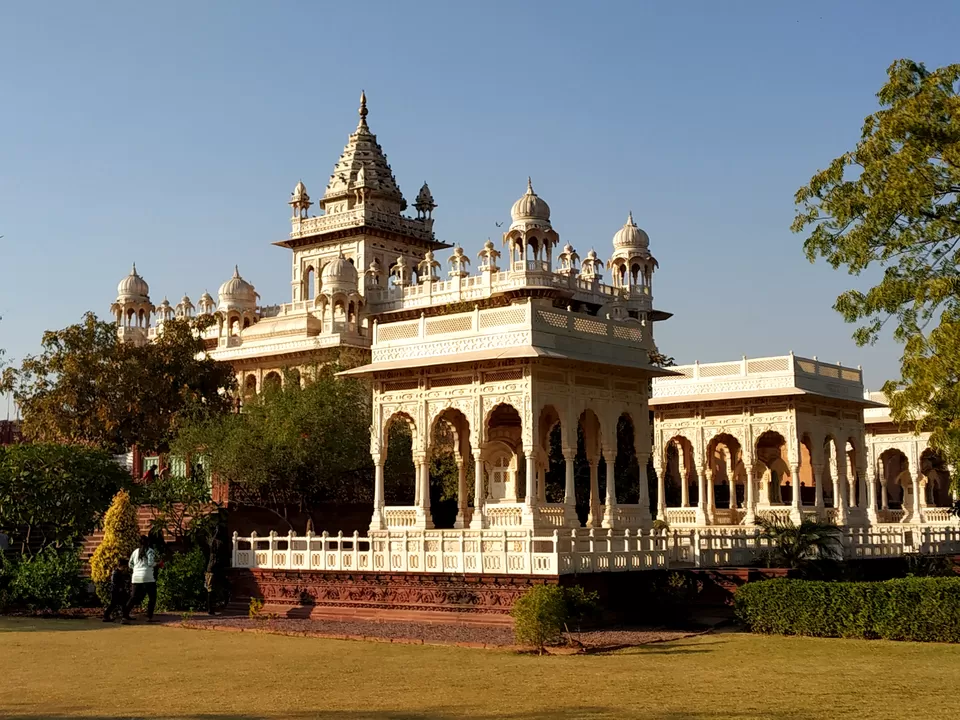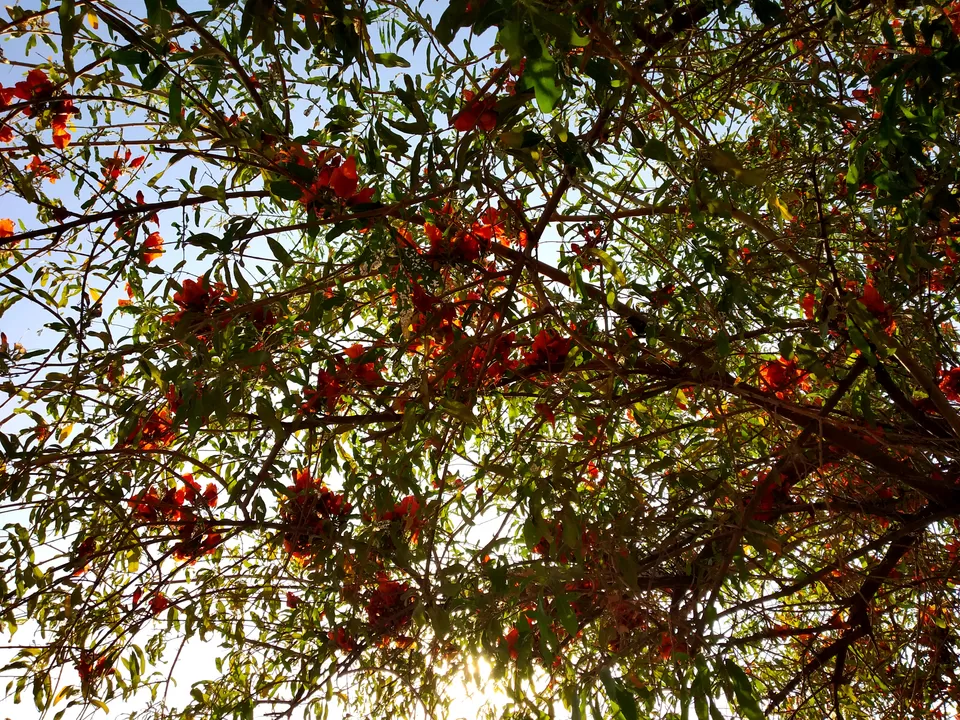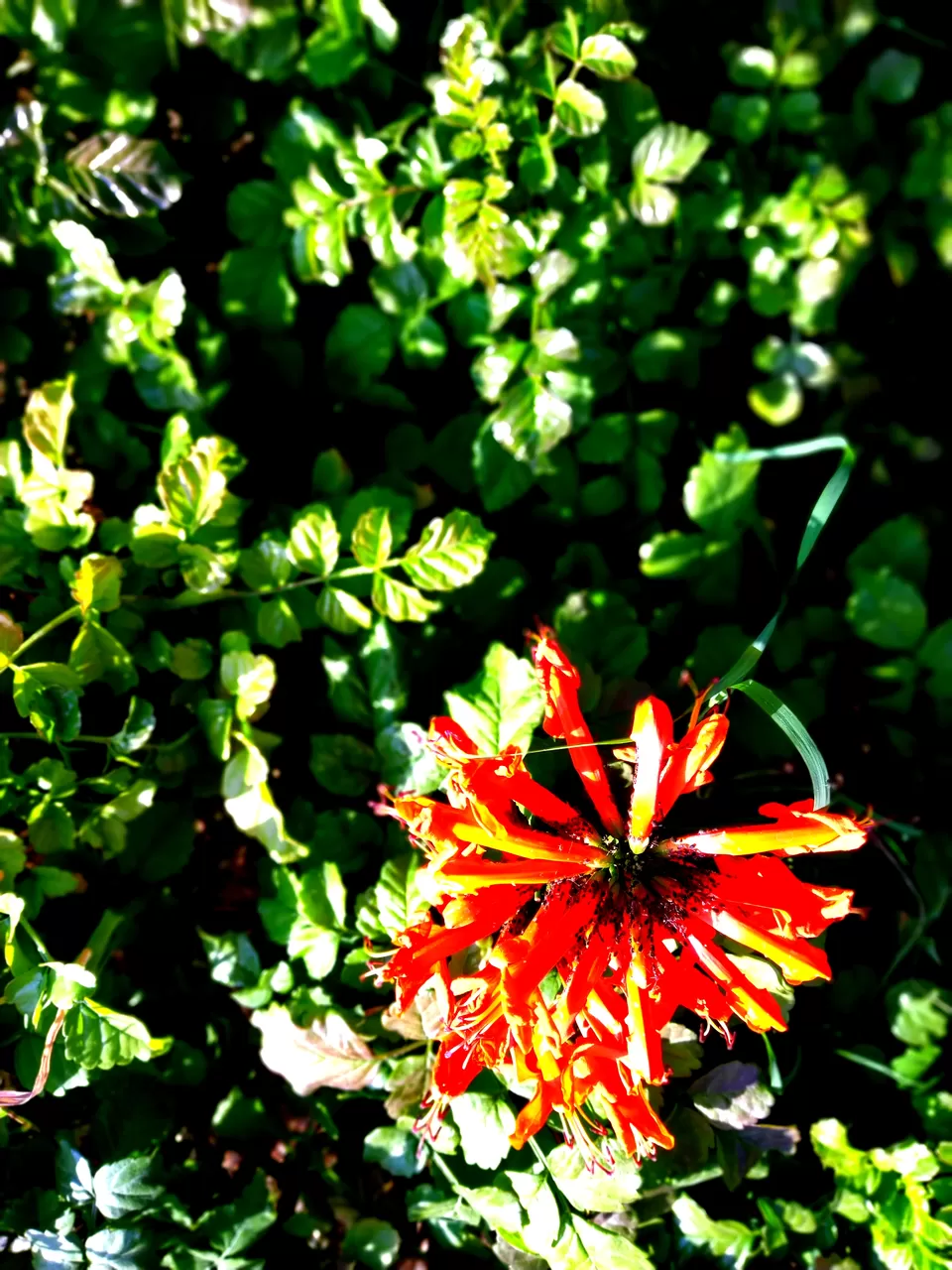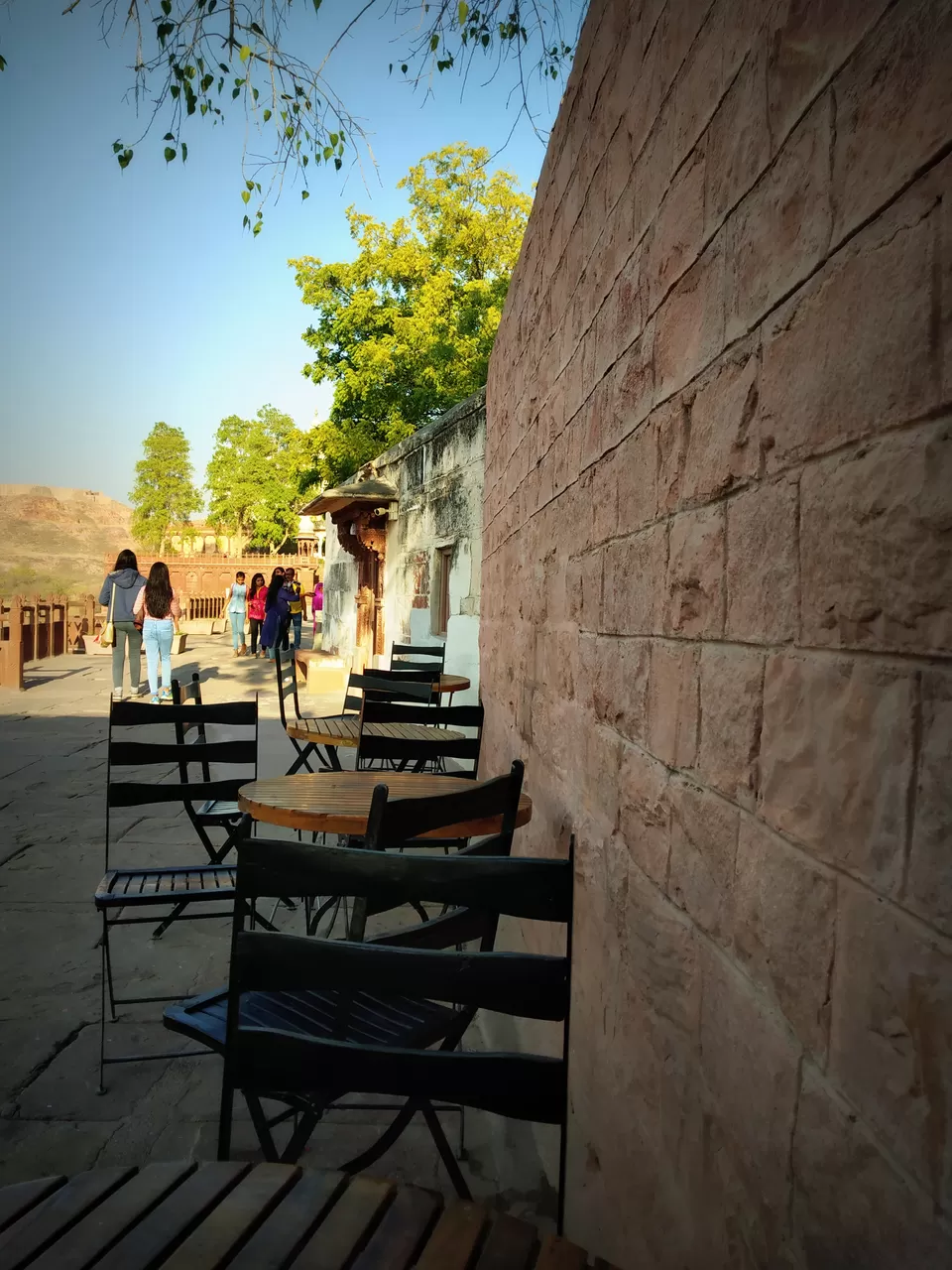 The Blue City really is blue! Go there and see it for yourself.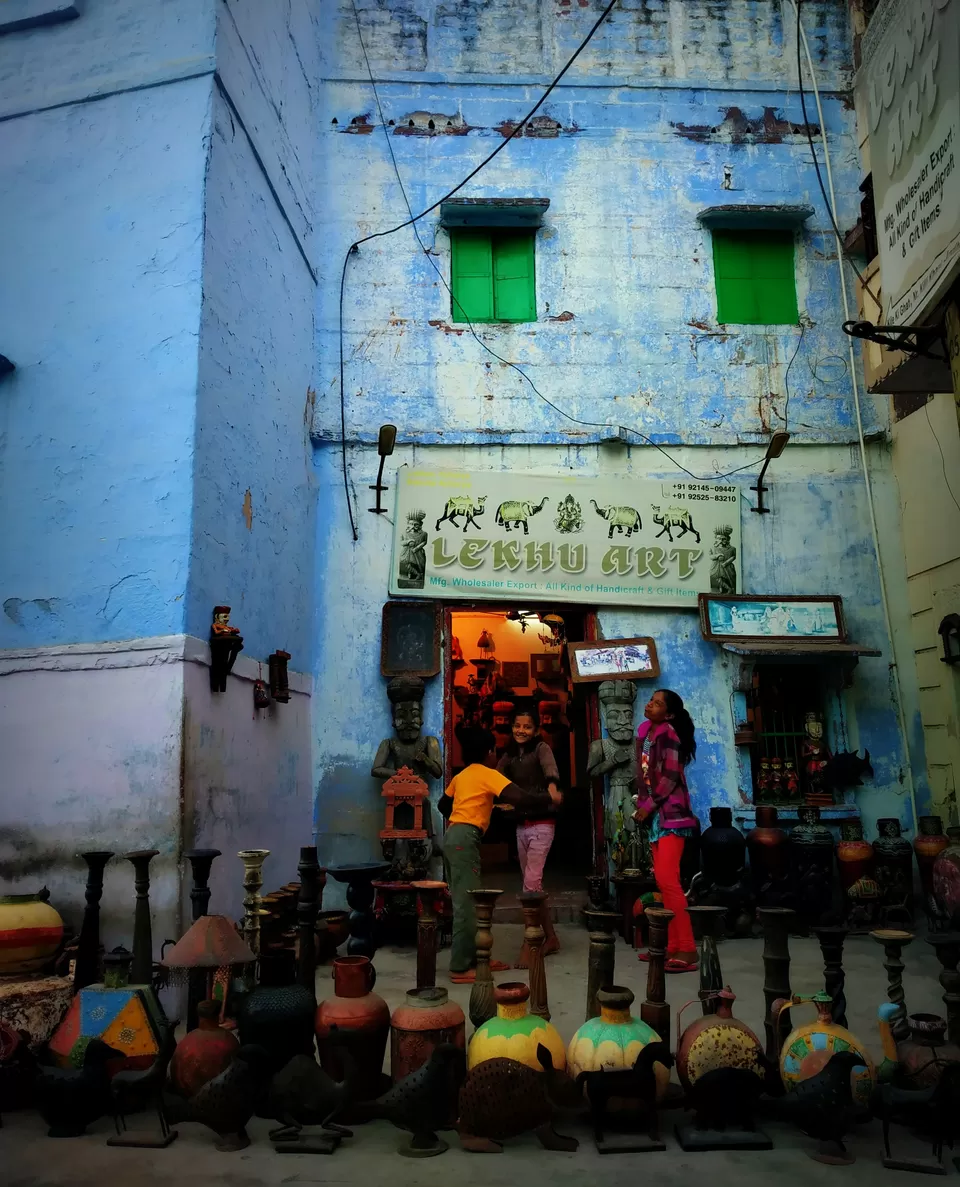 Keep travelling :)
Frequent Searches Leading To This Page:-
rajasthan tour package, rajasthan holiday packages, budget rajasthan tour packages, rajasthan tour, places to visit in rajasthan during summer, rajasthan tour packages from delhi, tour packages for rajasthan