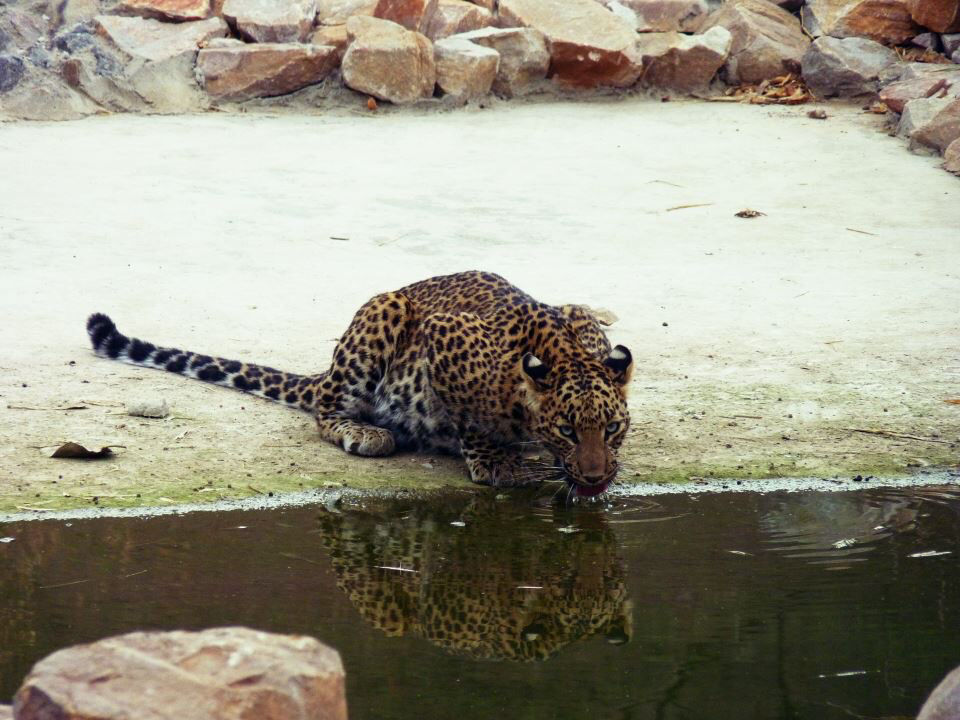 I planned a trip to capture/spot one of India's big cat that is Indian leopard (Panthera pardus fusca).
The species of Indian Leopard is listed as Vulnerable on the IUCN Red List because populations have declined following habitat loss and fragmentation, poaching for the illegal trade of skins and body parts, and persecution due to conflict situations.
So, I along with my friend (Mr. Sharad Khanna) decided a small trip to Jhalana which in recent years has become a habitat to nearly 16-20 leopards. Jhalana is situated right in the heart of Jaipur city, this 17 sq km park hosts more than 20 Leopards.
Our trip begins…
We took a train (shatabdi) in morning at 7 am to Jaipur. We reached Jaipur around 10:45 am and took a cab to our place of stay, which was OYO Room just outside the main gate of the park.
We decided to go for evening safari in the park. The duration for safari is 2 hours.
Each species is a masterpiece, a creation assembled with extreme care and genius. -Edward O. Wilson
Our experience was not so good although we spotted a Leopard which was sleeping at the top of a small hill. Also our team spotted birds and common animals like Neelgai, Ashy Drongo, Peacock and Peahen.
Next day morning we booked an early safari only to check our luck to spot Leopard or Stripped Hyena which are main attraction of the park.
And yes we spotted both Striped Hyena and Leopard in beautiful morning . It was fantastic spotting, we captured many pictures of these carnivores. Let me share some pics which will make you book your safari as soon as possible.