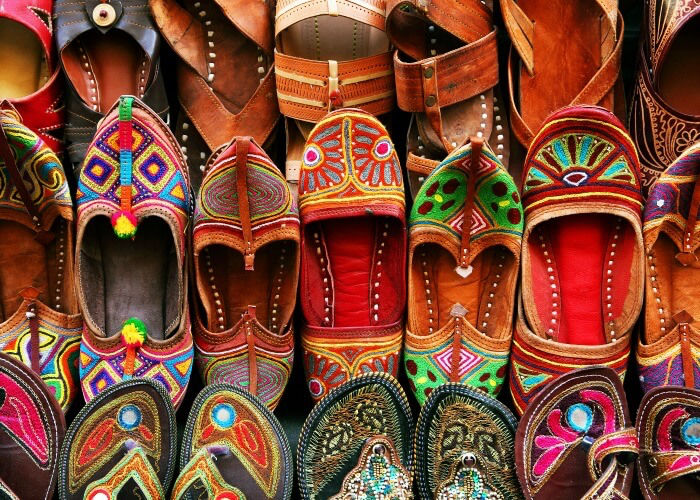 JODHPUR... moment we hear this name all we think is traditional Rajasthani culture , folk music and amazing food...
Our trip was exactly like this...
Started early morning from Gurgaon to Jodhpur, reached in 8 hours.
We booked our room at Lariya Resort , slightly away from centre but worth it.
Amazing food and hospitality from staff & we got an amazing deal from Makemytrip as we booked on same morning.
So after our check in we went out towards main city centre of Jodhpur , it's very crowded but we all liked it a lot.
There is famous shop of Mirchi Vada from Rajasthani Bhati tea shop, it was really yummy but spicy, we headed towards Ghanta Ghar which is among the best places to shop in Jodhpur. Visit this market if you want to carry home the finest variety of spices, especially Mathaniya's red chili.
We also went to Nai sadak market which had Handicrafts item with bandhej suit pieces, sarees, dupattas, and turbans.
It was getting late so we headed back to our hotel.
Next day we headed towards this famous Mochi Bazaar this bazaar is one of the best markets in Jodhpur for buying famous Jodhpuri juttis, Available in variety of colors, patterns, and range, in addition to buying footwear, you can also shop for junk jewelry and lac bangles here. This is among the best places to shop in Jodhpur.
Then we went to my very favourite Sarafa Bazaar , market of silver jewellery, you can literally see the small shops selling antique silver jewellery, it is so beautiful can't express it in words, bought antique maharajahs bangles, why I am saying this is because there were so many shop keepers whose ancestors used to stay and work with maharajahs so they used to be gifted with royal jewellery which there generation is now selling and you can see for your self..
After this amazing bazaar shopping we went and had amazing thali at gypsy restaurant.
we loved the taste of the authentic Rajasthani thali food. The taste was good and the price was also fine according to the food. Must go place if you are in Jodhpur.
Headed towards Mehrangarh Fort-Beautiful fort, & well maintained. It took us around 2-3 hours to see the complete fort,Make sure to wear comfortable footwear. It was the highlight of our trip to jodhpur, with extensive grounds and a really great collection, plus absolutely stunning exterior stone designs that look like intricate woodcarvings.
Next was Umaid Bhawan Palace Museum, it was Built in the 1930's and designed by British architects, it exudes a definitive Art Deco style.
Sections of the museum contains original blue-prints and designs for the palace and it remains in excellent condition, with many beautiful artifacts and pieces of furniture and artwork.
we took 45 minute stroll around the museum, palace and vintage-car collection.Most of the museum details the family's history.Well worth a visit - when in Jodhpur!
It was amazing holiday in Jodhpur... will definitely be revisiting ! Had fun.