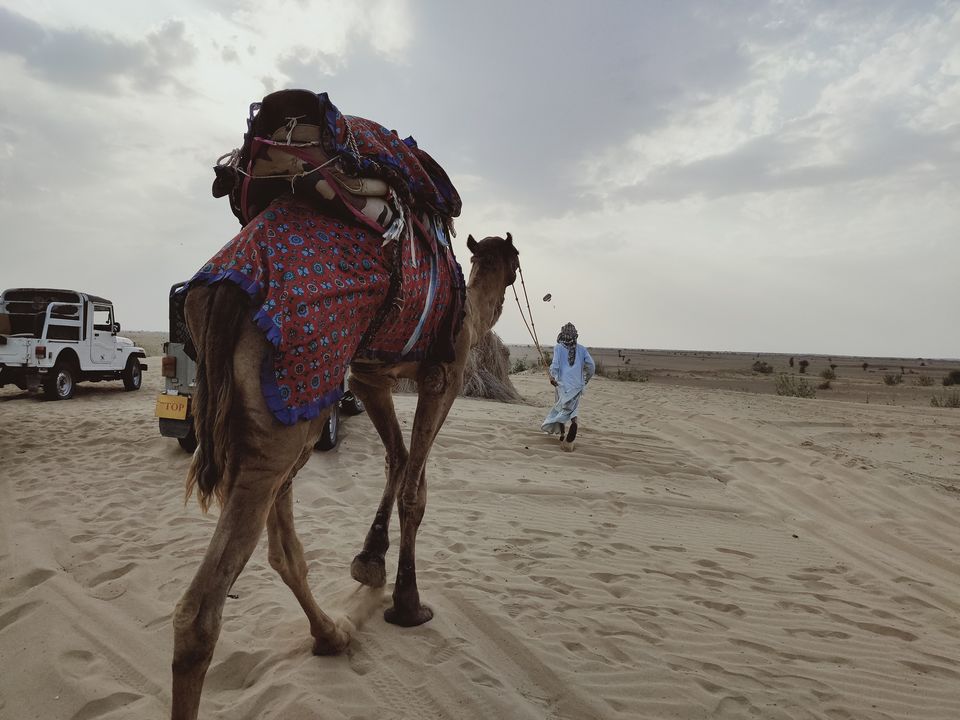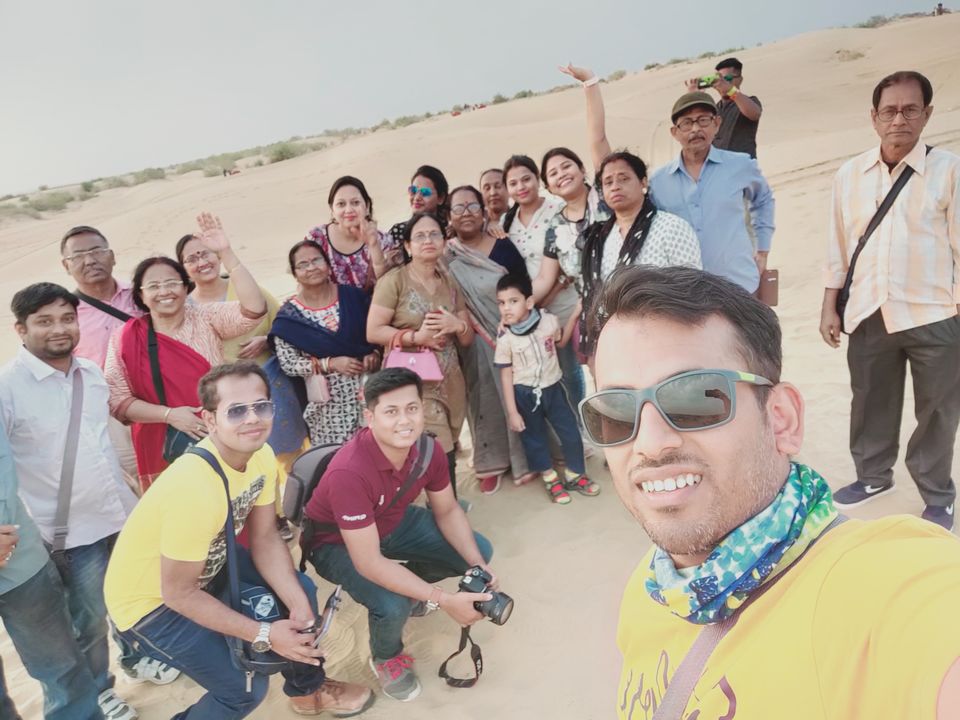 Ok....so finally I'm writing this travel blog. Its been long time I've posted my last travel blog. Yes its almost six month back I've posted my last travel blog.
So let's gets started. Here I'll share my overall travel experience in this blog including full itinerary details of Rajasthan tour. So if you are planning to travel Rajasthan it will be very easy for you after reading this blog.
First thing first why we should visit Rajsthan....
And the answer is very simple. This is the most colorful city in the world. And the one of the largest state of India with full of glamorous palaces and ancient forts.
Rajasthan also called land of kings. And visiting this place means you are going to gain a lifetime experience and that will be full of historical and cultural treasure.
So before telling about Itinerary explaing the cost of this tour. As I'm always prefer budget tour so I choose this budget package tour from a facebook travel site.
ROYAL RAJASTHAN 2020
DURATION: 13N 14D (KOLAKATA TO HOWRAH)
JOURNEY Date: 6th March 2020
PER HEAD COST: TRIPLE ROOM SHARING Rs.18400 & DOUBLE ROOM SHARING Rs.19600
As I travelled with my wife and my 4 years old son, I've choosen Double sharing package.
Tour Itinerary
DAY ONE: KOLKATA STATION
Board 12496 Pratap Express from Kolkata Railway Station. Overnight at Train.
DAY TWO: TRAIN
Spend full day on the Train.
DAY THREE: BIKANER SIGHTSEEING
Pick up Bikaner Junction and transfer to hotel. Bikaner, the Historical City of fifteenth century famous for local sightseeing. A after lunch visit Bikaner Fort, the Lalgarh Palace and the Deshnoke Temple. Overnight at BIKANER.
DAY FOUR: BIKANER TO JAISALMIR(340 KM, 6 HOURS)
After Breakfast transfer to Jaisalmir, the 'Golden City of India'. Afternoon visit Gasdisar Lake and explore local markets by foot. Overnight at JAISALMIR.
DAY FIVE: JASALMIR TO SAM DESERT(40KM, 1 HOUR)
After Breakfast Visit Jaisalmer Fort (Sonar Kella), Jain Temple & Patwa Haveli. After Lunch transfer to Sam Sand Dunes. Take a Camel Ride and experience the haunting magic of the tale of Dhola Maru. Enjoy photogenic sunset on camel back. Overnight at SAM SAND DUNES.
DAY SIX: SAM DESERT TO JODHPUR (320KM, 5 HOURS)
After Breakfast transfer to Jodhpur. Jodhpur is also known as the "Blue City" because of the blue colors that decorate many of the houses in the old city area. Visit Majestic Mehrangarh Fort, Jaswant Thada, Ummaid Bhawan, Clock Tower and Markets. Overnight at JODHPUR.
DAY SEVEN: JODHPUR TO MOUNT ABU (271KM, 5 HOURS)
After Breakfast transfer to Mount Abu, one and only hill station of Rajasthan. It is referred to as an oasis in the desert' as its heights are home to rivers, lakes, waterfalls and evergreen forests. Upon arrival check in at hotel. After lunch enjoy local sightseeing of Mount Abu to cover Delwara Jain Temple, Nakki Lake, Tod Rock and Sunset Point. Dinner and Overnight at MOUNT ABU.
DAY EIGHT: MOUNT ABU TO UDAIPUR (163KM, 3 HOURS)
After Breakfast transfer to Udaipur. Udaipur is also known as the "City of Lakes". Upon arrival check in at Hotel. After lunch visit and enjoy boat ride at Lake Pichola. The lake's surroundings and the several islands within the lake have been developed over the centuries, with palaces, marble temples, family mansions, bathing ghats. Dinner and Overnight at UDAIPUR.
DAY NINE: UDAIPUR SIGHTSEEING
After breakfast enjoy Udaipur local sightseeing. Visit the City Palace, Bagore ki Haveli, Saheliyon Ki Bari, Jagdish Temple, Pratap Smarak, Fateh Sagar Lake, Bhartiya Lok Kala Mandal & Shilpa Gram. Dinner and Overnight at UDAIPUR.
DAY TEN: UDAIPUR TO PUSKAR VIA CHITTORGARH (277KM, 5 HRS)
After breakfast transfer to Puskar. En route visit Chittorgarh Fort, Kirti Stambha (Tower of Fame), Vijay Stambha (Tower of Victory) and Ajmer, Dargah of Khwaja Muin-ud-din Chisti. Check in upon arrival. Pushkar has many temples. Most of the temples and ghats in Pushkar are from the 18th century. The most famous among Pushkar temples is Brahma Temple built during the 14th century. After lunch visit the Temples. Dinner and Overnight at PUSKAR.
DAY EVEVEN: PUSKAR TO JAIPUR(145KM, 3 HOURS)
After breakfast transfer to Jaipur, the capital of Rajasthan and also called 'Pink City of India". Check in upon arrival. After lunch visit Maharaja's City Palace, The Observatory (Jantar Mantar) and drive past to Hawa Mahal. Overnight at JAIPUR.
DAY TWELVE: JAIPUR SIGHTSEEING
After breakfast enjoy Jaipur local sightseeing. Visit Birla Mandir, Jal Mahal, Amber Fort, the ancient capital of Kachwaha dynasty for long time ago. Evening is free for Marketing. Dinner and overnight at JAIPUR.
DAY THIRTEEN: JAIPUR JUNCTION
Morning is free for packing. After lunch transfer to Jaipur Junction and from there board 12988 Sealdah Express for Kolkata. Overnight at Train.
DAY FOURTEEN
Reach Sealdah Railway Station in the afternoon.
Day 3:
So in day 3 we finally reached in Bikaner station. And from there we travelled towards to our hotel in our travelers bus. After reaching to the hotel we just got a very good hotel room, take rest for sometime in that room and then we need to travel again for Bikaner sight scene.
Best part of that travel agency was that they travelled with cook. So there was no headache about our lunch or dinner menu. We just got homely food everywhere we went. Mostly morning menu was luchi and sabji. Lunch menu was Rice, dal, sabji and Dinner menu was Roti, sabji. If any one wants to eat rice in dinner , then they will manage that to.
So after Lunch, we went for Bikaner sight scene to Bikaner Fort, the Lalgarh Palace and Karni mata mandir.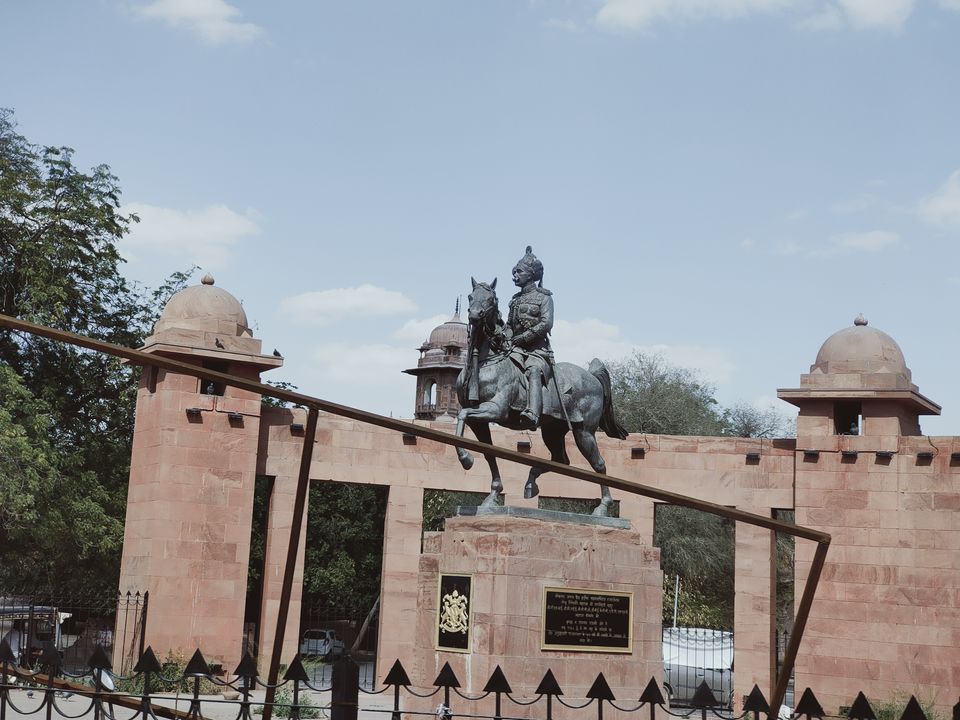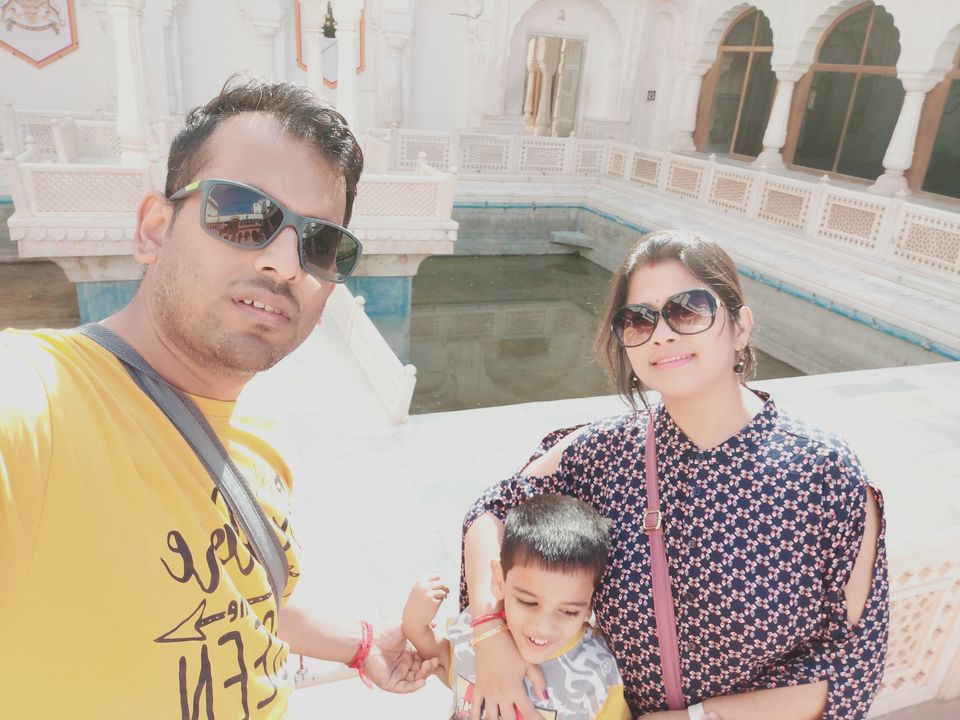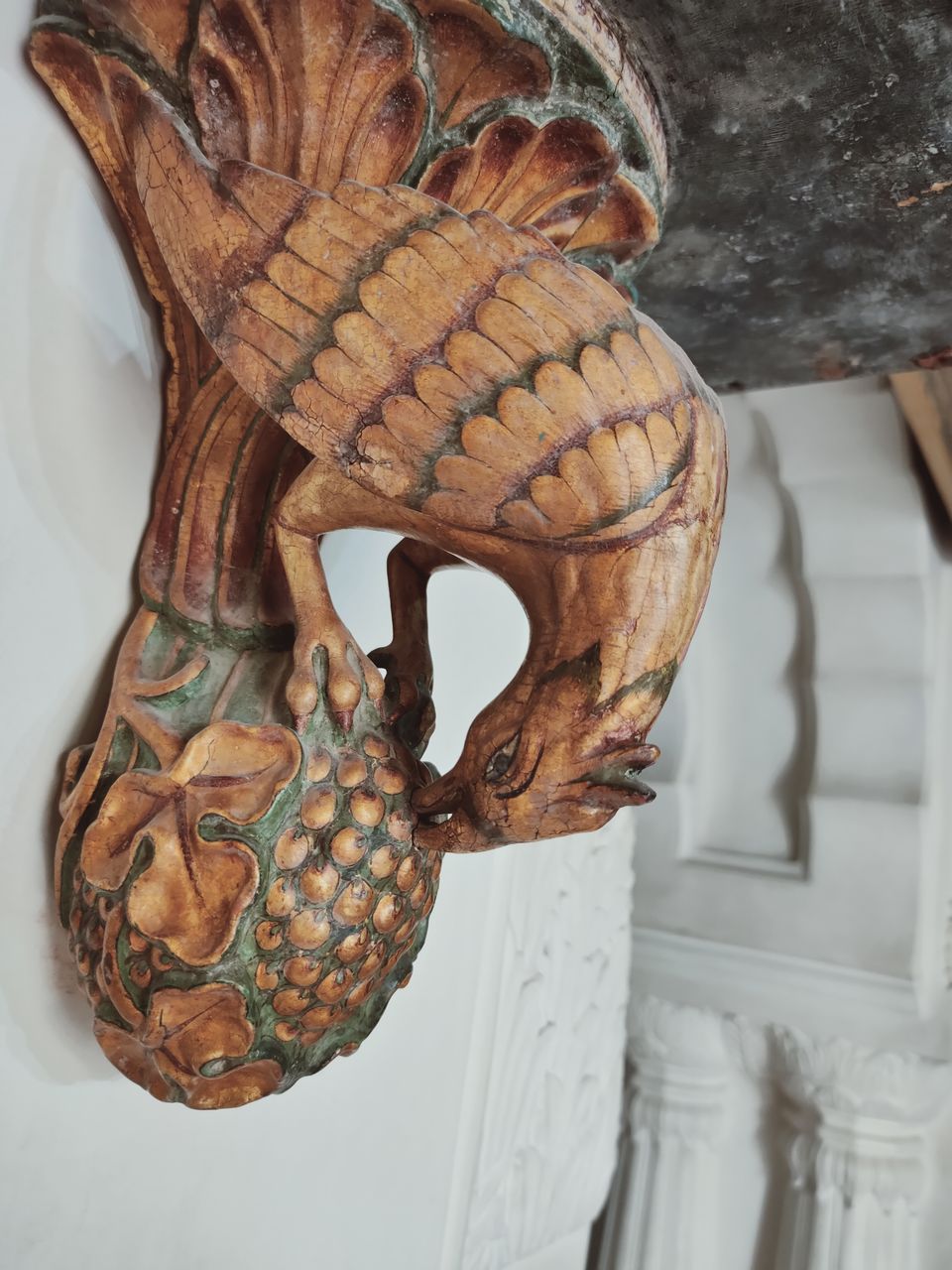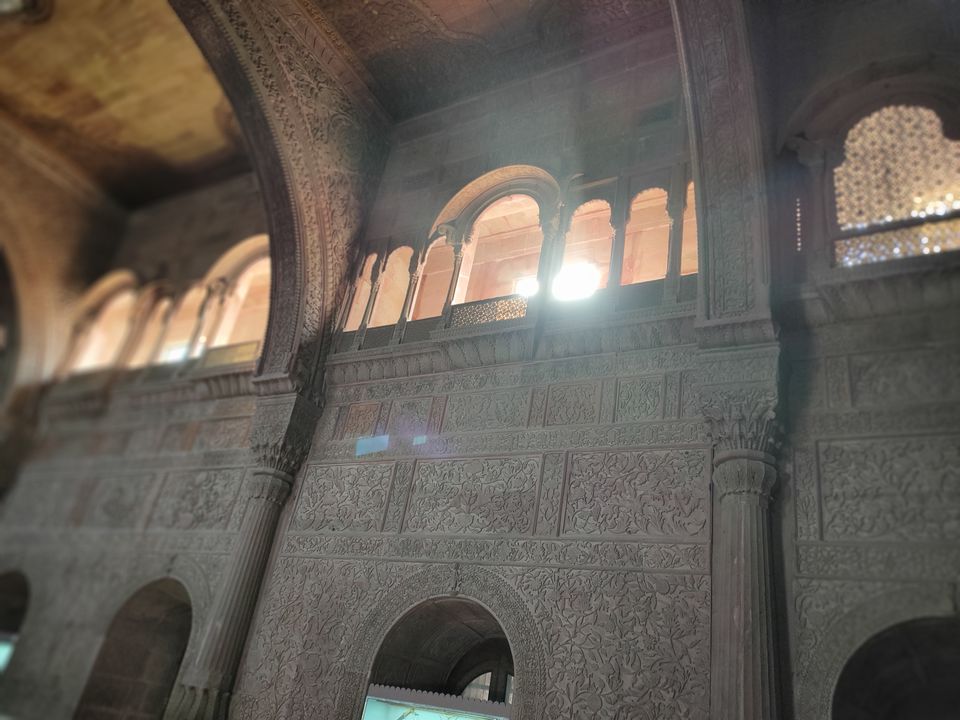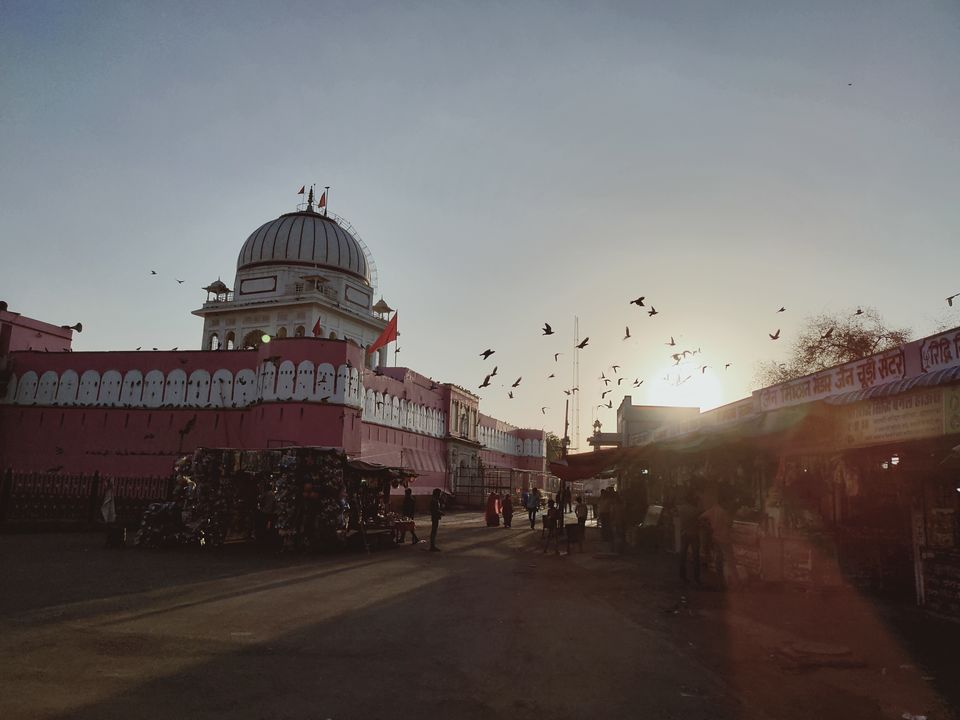 And after the sight scene we came back to hotel had our dinner and spend a comfortable night at Bikaner hotel.
Day 4:
In the morning we had a nice breakfast and then we started our journey in bus towards to Jaisalmir. This city also known as "The Golden city of India". This was 360 km journey and we halt only for lunch in between the journey.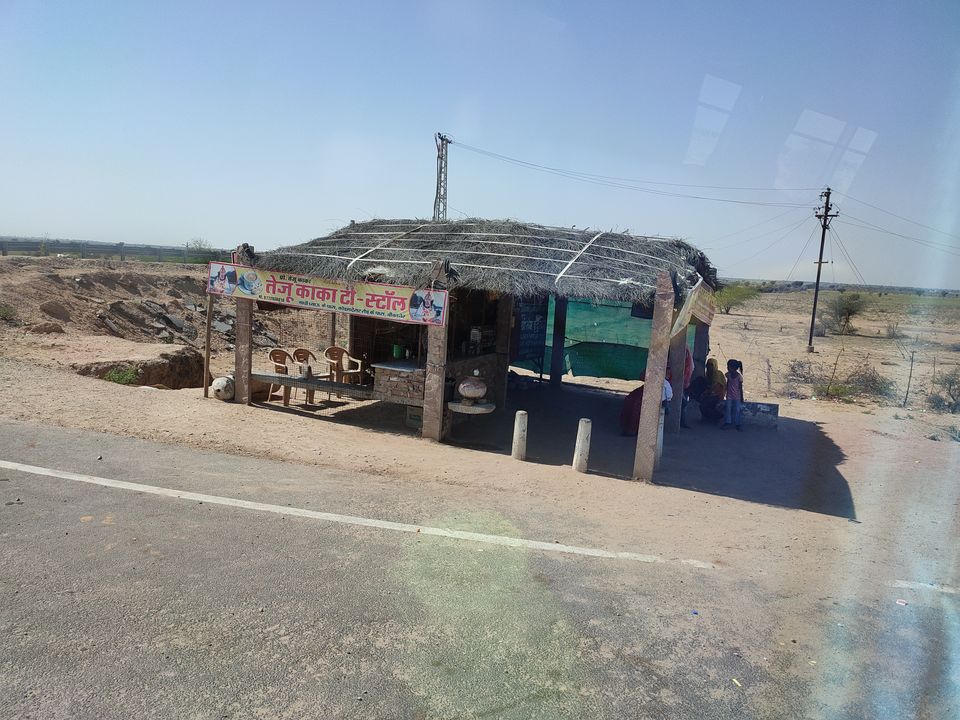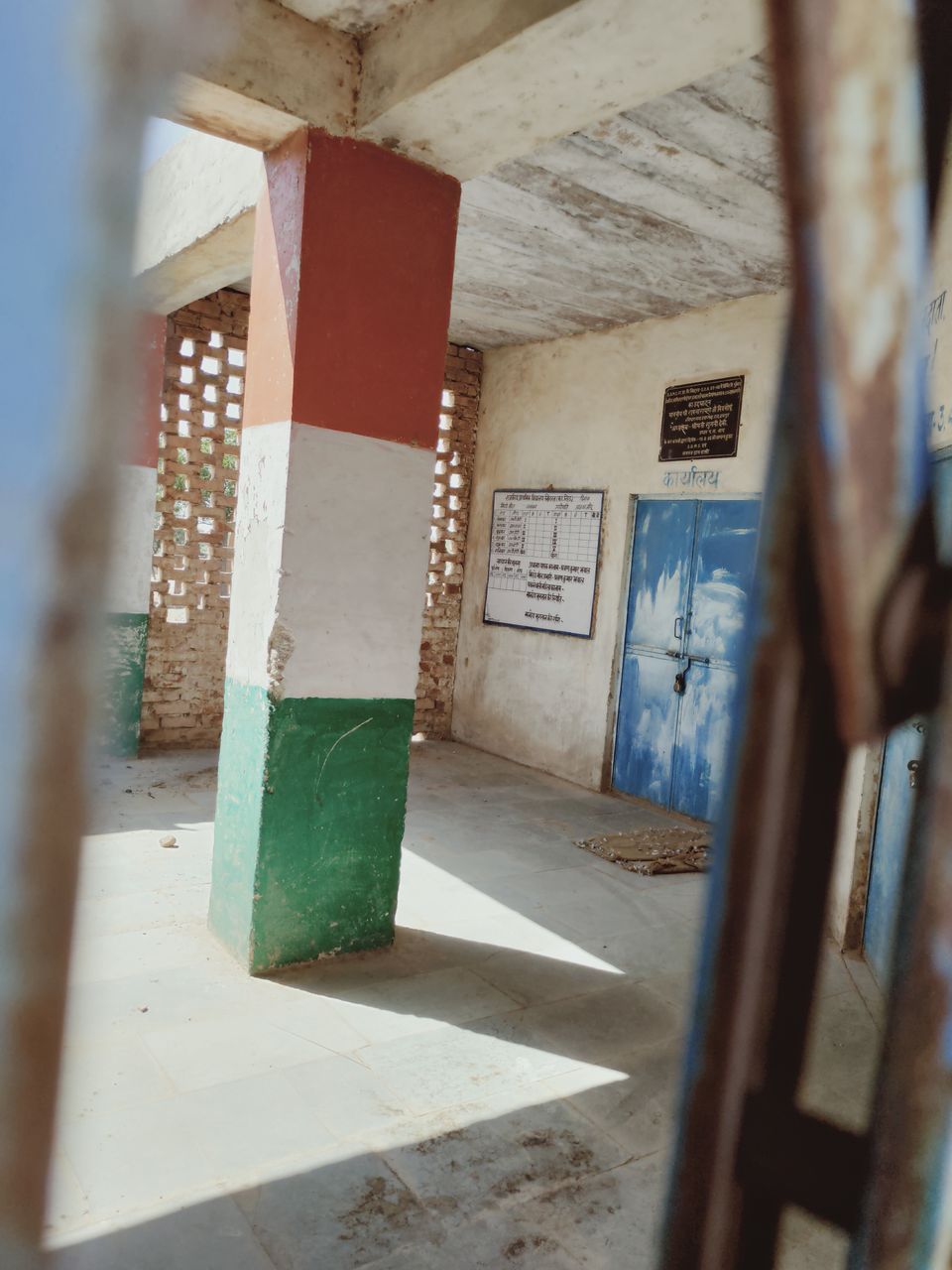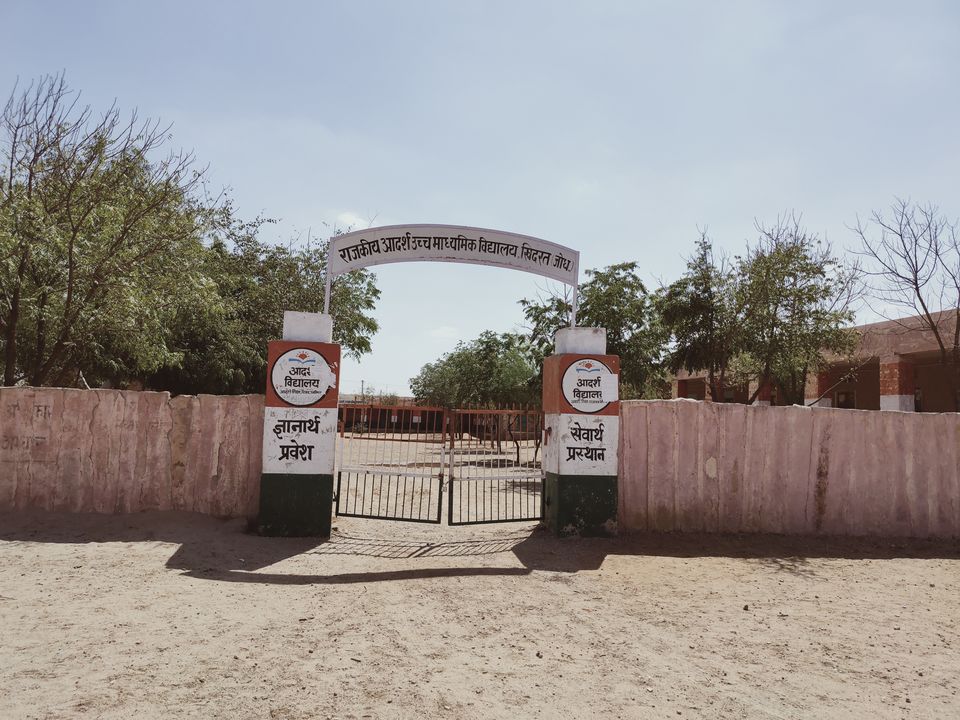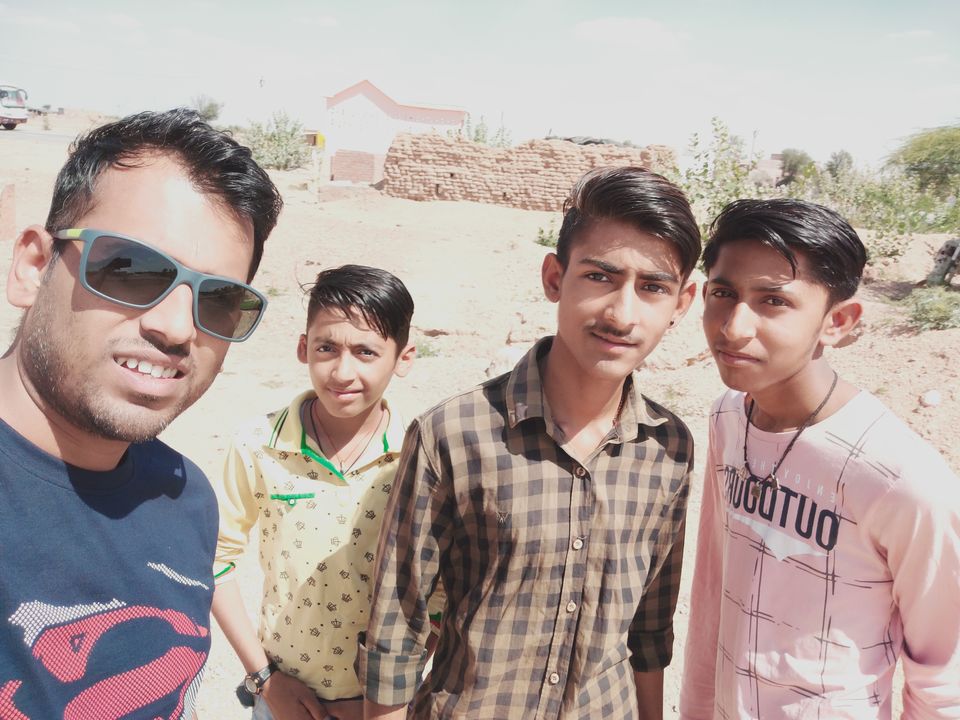 And at last we've reached Jaisalmir in the evening. After that we cover couple of historical places and then spend night in Jaisalmir hotel.