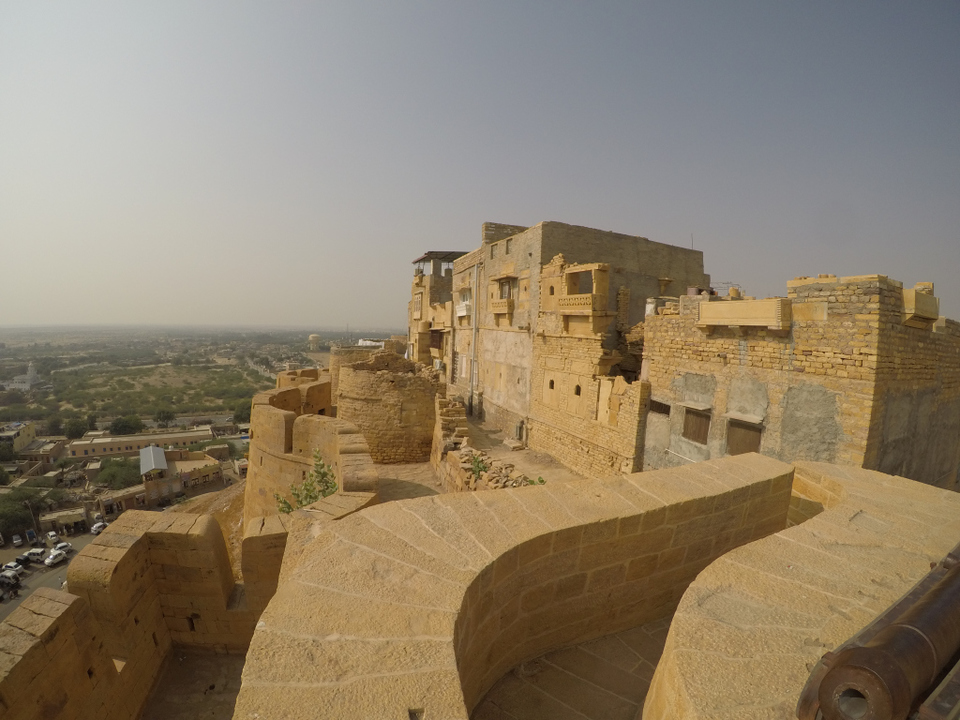 Memories of Rajasthan
The melodious sound of Ravanahatha plays in my mind, the minute I take a pause from everything I am doing, close my eyes and think of Rajasthan. An unending aerial view of the city, from atop the Nahargarh fort, is quick to follow. Did I also hear the sound of a pigeon's flutter?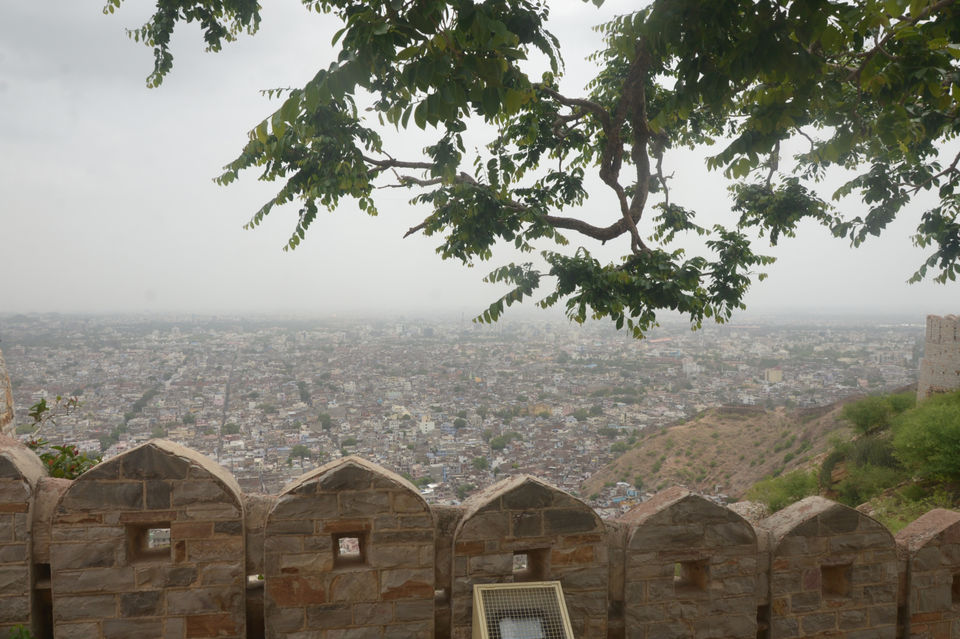 As these images conjure up in front of me, I travel back in time, only to realize that I actually got transported back in time, when I visited this largest state in India.
As a child who grew up in the 90s, and thanks to Bollywood's infamous Hum Saath Saath Hain movie, Rajasthan looked like a different world to me, with the colorful attires, humongous palaces, folk paintings, puppet shows, decorated camels, peacocks, dance, music and food.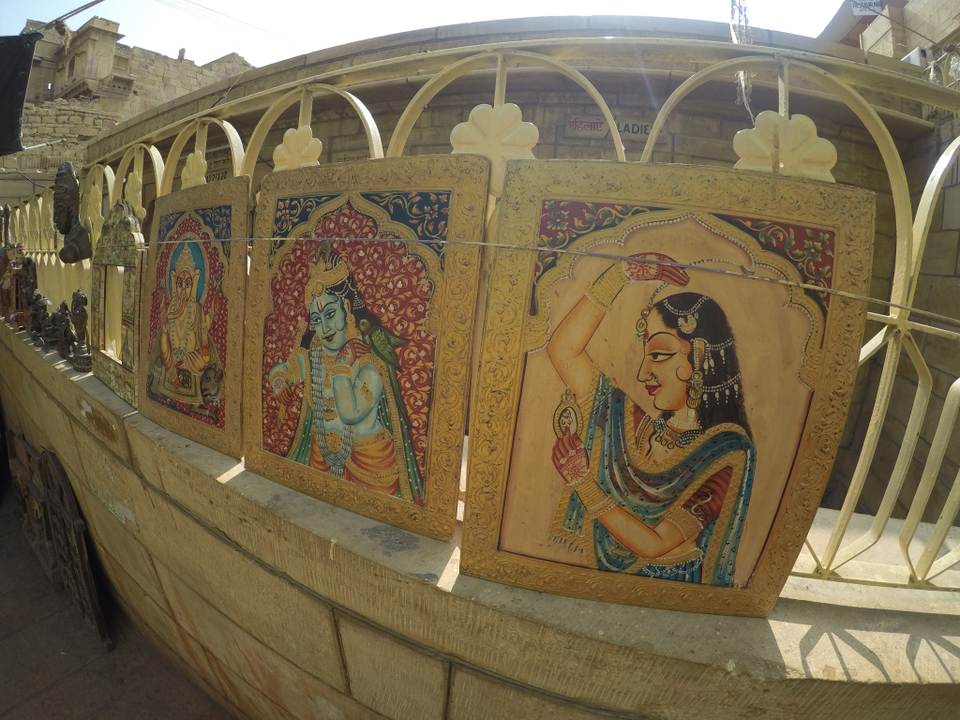 Paintings, paintings, everywhere!
Bollywood didn't stop there. It romanticized the location so much, that it is hard not to hum the tunes of Lamhe and Gadar as you enter the sand dunes of Jaisalmer. There are times when you even break into tears, as your driver plays Sandese aate hain from Border, which almost seems like an innocent attempt to dramatise the entire travel experience.
It was only a few years back, that we had the chance to visit this marvelous state twice - once to explore Jaipur alone and the other time, to explore Udaipur, Jaisalmer, Jodhpur and more.
Travellers' favourite!
Rajasthan is hard to imagine without tourists; and you'll realize this, when you are booking hotels, especially in the peak season, between September and mid March. Most foreigners have explored offbeat stays even before you have started reading their reviews on TripAdvisor. And it's only after you visit Rajasthan that you realize that there's some magic that pulls millions of people here, from across the globe.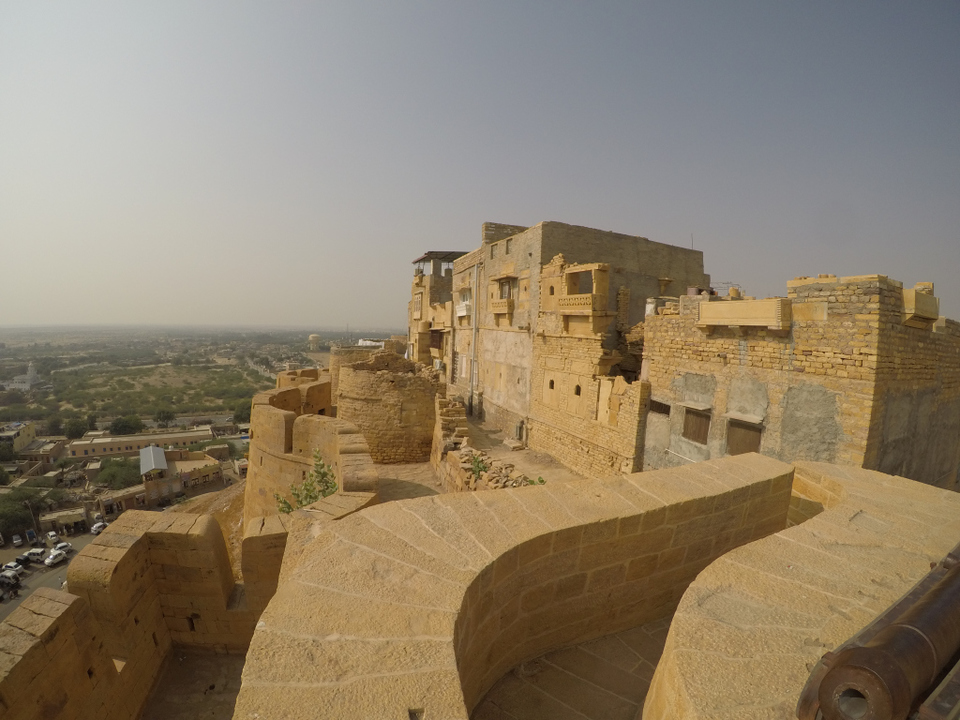 One lifetime is not enough for Rajasthan!
After exploring some bit of this majestic place, we are now convinced that one lifetime isn't enough to explore its beauty in its entirety. It was two years back that we decided to explore more of Rajasthan. While so much time has already elapsed, the memories of our sojourn are still fresh. Hope you enjoy this account of our travels.
Disclaimer: We are publishing this article in parts, thanks to our dwindling attention spans!
Our planning started with shortlisting the places to visit. It can be an overwhelming experience because every town holds a special charm. You are tempted to put everything in your itinerary.
Our travel journey
So we decided to start off with Mount Abu, followed by Jaisalmer, Nathdwara, Jodhpur and end our journey in the city of lakes - Udaipur. Yes, Nathdwara doesn't feature in the touristy list as much.
As an airline employee in those days, I didn't want to take free tickets and risk my confirmed hotel bookings. A train to Mount Abu from Mumbai seemed perfect and gave us that much needed sleep after a hard day's work in office.
Waking up to the smell of Kachoris in the morning, was a sign that we had arrived! My what-seemed-to-be-a-backache had suddenly disappeared with sheer excitement.
Meeting a Kumar Sanu fan
Our driver greeted us at the Mount Abu station. Little did we know that he was a 90s Bollywood fan just like me. Actually, he had done his Masters in those numbers.
Checking in to our first hotel, Palanpur palace, was a treat in itself. Constructed more than 100 years ago by Nawab Sher Mohammed Khan of Palanpur state, this heritage hotel showcased old paintings of the maharajas on their hunting spree, amongst others. Every nook and corner of this property was decorated with artefacts your eyes couldn't miss.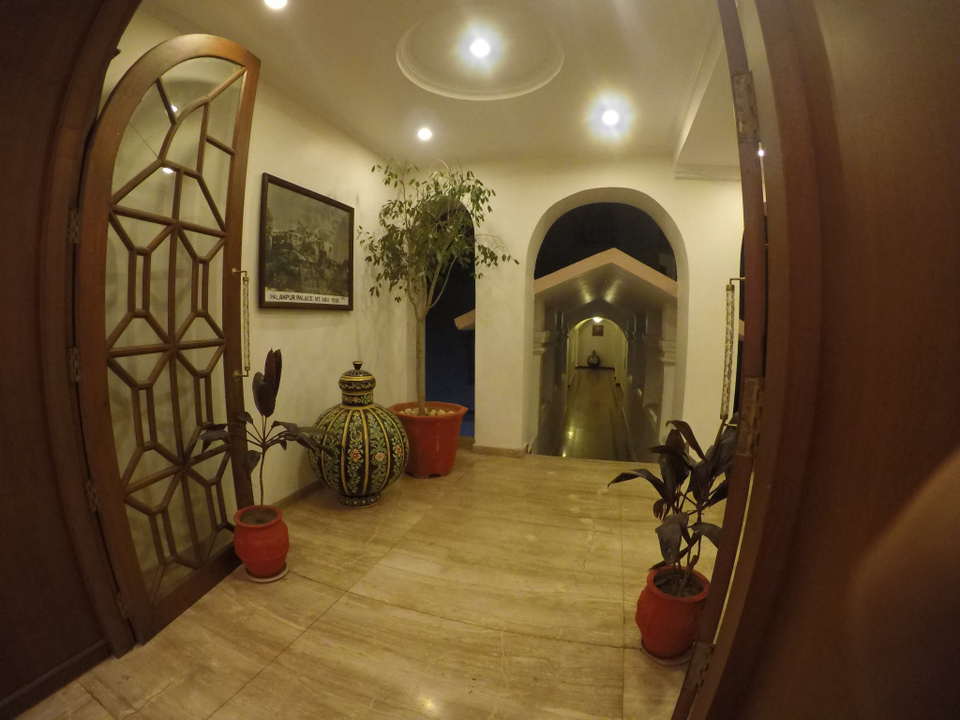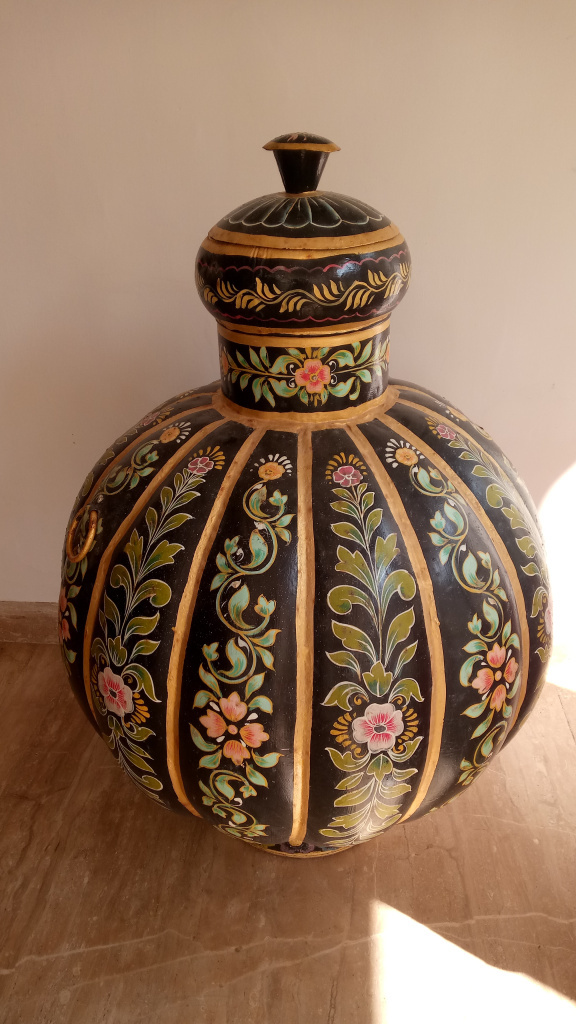 Things to do in Mount Abu
While there are many things you can do here in Mount Abu, Rajasthan's only hill station, the Jain Dilwara temples topped our list. There are simply no words that can describe the beauty of the intricate work here. You are transported into that golden era when you step in, and you can't help but stop in awe to look at the unimaginable work done by the artisans in the 11 th century.
These temples are a true epitome of architectural excellence. Photography isn't allowed here but you can buy postcards that serve as memoirs.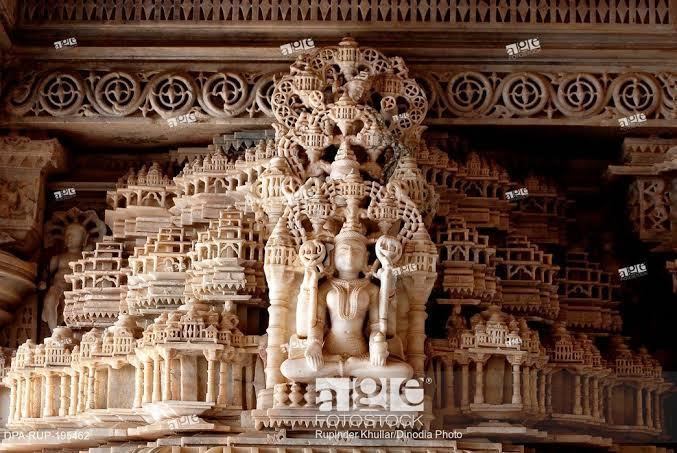 It was almost noon when we stepped out, and little did we know that our lunch would comprise of the most amazing sev tamatar ki subzi and roti outside the temple, in a somewhat dingy restaurant.
In the evening, we had planned to visit Nakki Lake, a man-made lake situated in the Aravalli ranges. The surroundings, bustling with people, and exorbitant charges for boating, did little to tempt us to opt for it. We went further ahead to visit the sunset point on a horse ride, and it was equally disappointing. No spectacular views honestly. This may sound weird, but we have been blessed to soak in even better, natural views in Maharashtra, for free!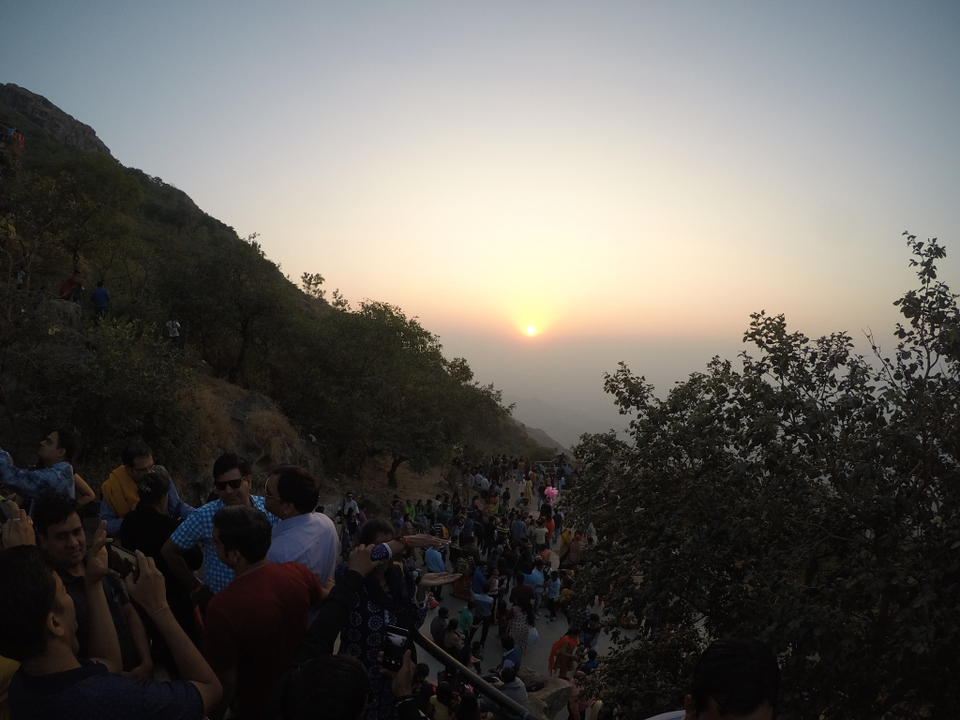 Still feeling all charged up on the first day of our travel, we headed back to our hotel, only to be greeted with a puppet show arranged by the hotel staff. Our first puppet show in Rajasthan! Our daughter was all excited. On that cold night in Mount Abu, on the green expanse of Palanpur Palace, we witnessed some really fascinating tales, surprises and puppet play.

Listening to never heard stories enroute to Jaisalmer
Our next stop was Jaisalmer via Pali and Jodhpur. A full day's road journey didn't really seem boring as our driver was full of tales to tell.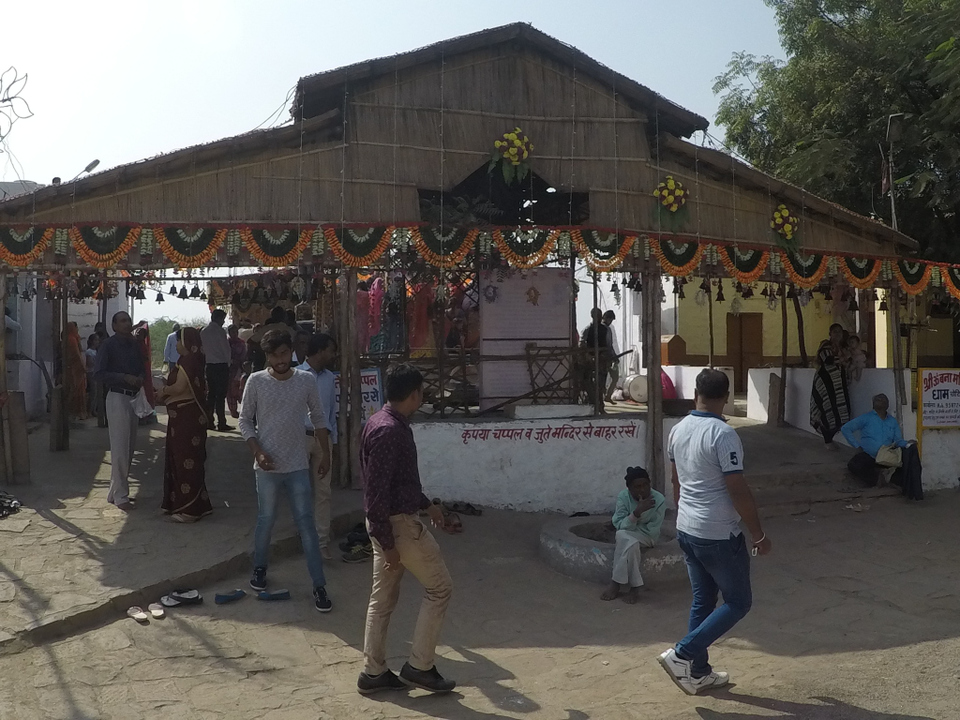 Om Banna temple, on the Pali-Jodhpur highway
He took us to the Om Banna shrine. This wasn't in our itinerary and was a result of our camaraderie with the driver. At any time of the day, cabbies, truck drivers and those riding two wheelers, stop, beep their horn, and pray to Om Baba and his Royal Enfield 350, which is parked and worshipped here.
Om Singh Rathore, son of a village leader, passed away 2 decades ago, on this road in a fatal accident. After the local police took the bike to the police station, it was reported to have disappeared and was found at the accident site. In an attempt to avoid this happening again, the police emptied its fuel tank and chained the bike to prevent its removal. Despite all their efforts, it disappeared, only to be found in the same place.
This was considered as a miracle and the locals started worshipping the Bullet Bike! As news spread to the nearby villages, a temple was built in the same place and it is believed that Om Banna's spirit helps distressed travelers.
As I write this, I get goosebumps and recall the honking sounds we experienced, when we stopped by, to offer our prayers.
Tasting local delicacies - the old normal!
Our driver treated us to the famous mirchi bada at this local hotel and claimed that it was way better than the one Jodhpur is famous for! We could only marvel at his confidence and yeah, he was damn right!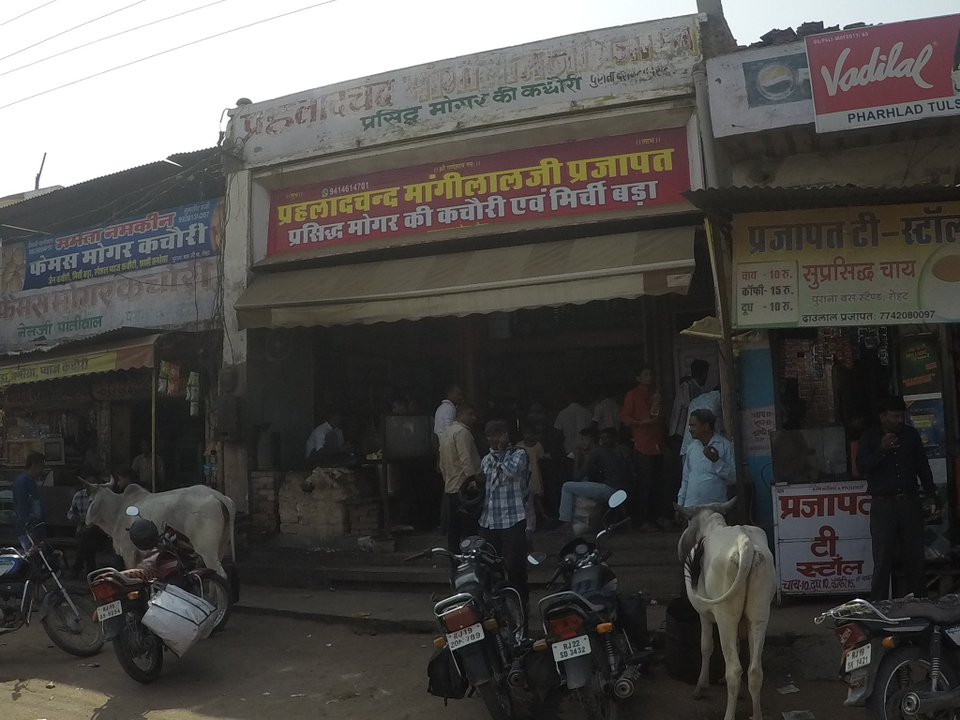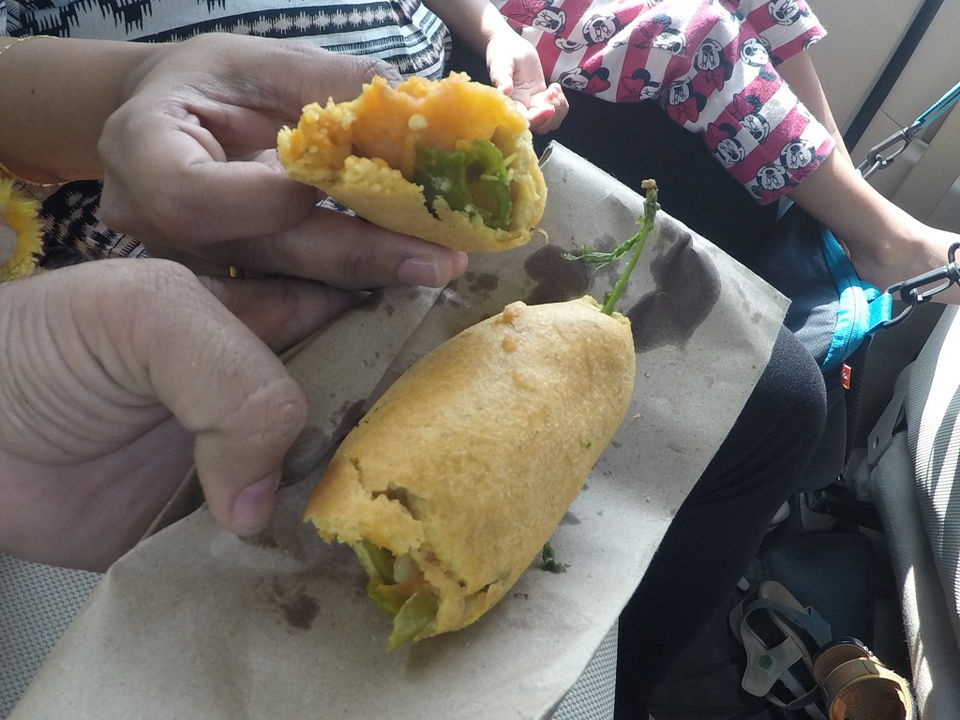 Our road trip in the desert land was super smooth and seemed unending with long roads, barren land on both sides of the road. Amongst trucks decorated with the best of colors, designs and danglers, we spotted our first untamed camel crossing the road! Yayy, we are here!
We checked into our hotel, Hotel Royal Haveli, that was buzzing with tourists and is one of the most popular and affordable hotels in Jaisalmer.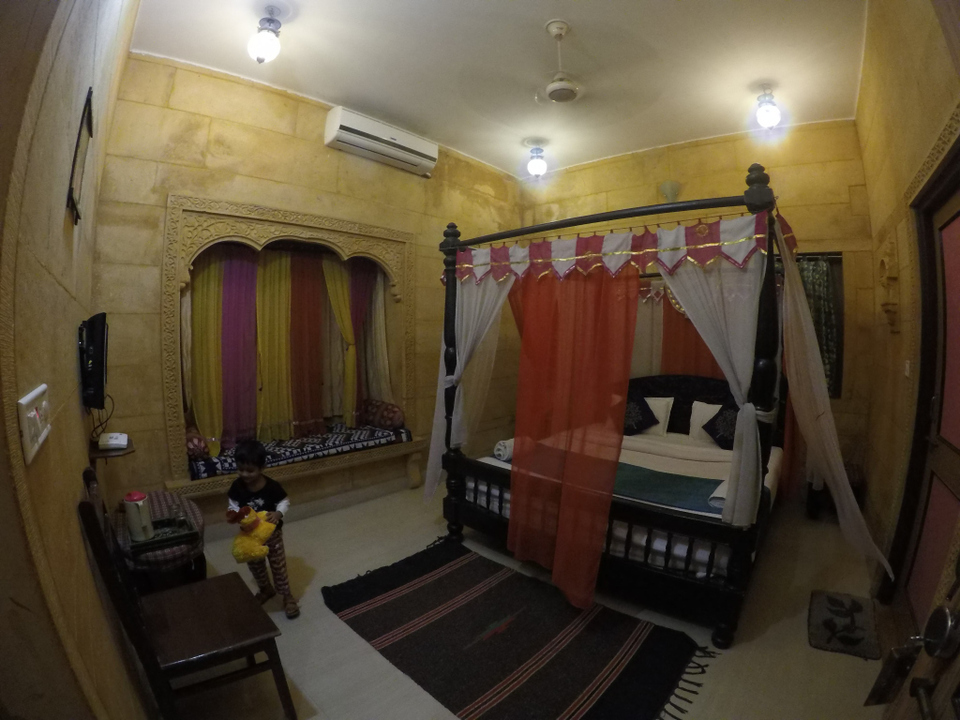 The morning that followed, kick started with a heavy breakfast of Rajasthani poha with spicy Laung Sev, kachori and samosas. With our stomachs filled with happiness, we set out to explore the Golden Fort of Jaisalmer! It's hard not to stop at the entrance and look at the bazaar selling antiques, carpets, handmade jewelry, pouches and colorful knickknacks.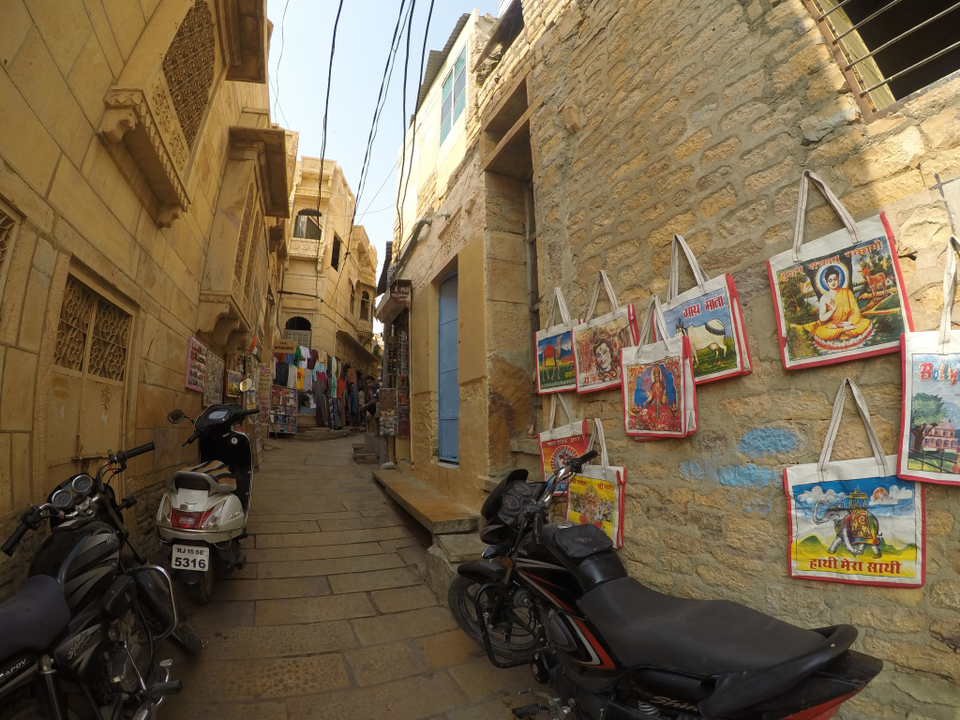 The Jaisalmer fort, second oldest fort in Rajasthan, is one of the very few living forts in the world, as nearly 1/4 th of the city's population lives here. Wikipedia best describes this fort, built in 1156 AD, as an architectural masterpiece, that is made of massive yellow sandstone and the walls of which are of tawny lion color during the day, fading to honey-gold as the sun sets!
Walking in the lanes that led to Havelis!
We took the help of a local guide, to tell us stories of this majestic fort. We followed him in the many lanes of the fort and found ourselves in a spot from where we could soak in the entire view of the Golden city.
A walk to the Nathmal and Patwon ki Haveli ensured that our eyes were treated to the burst of colors, paintings, wood work, intricately carved doors and windows, and locals singing Bollywood numbers in the quintessential Rajasthani tone.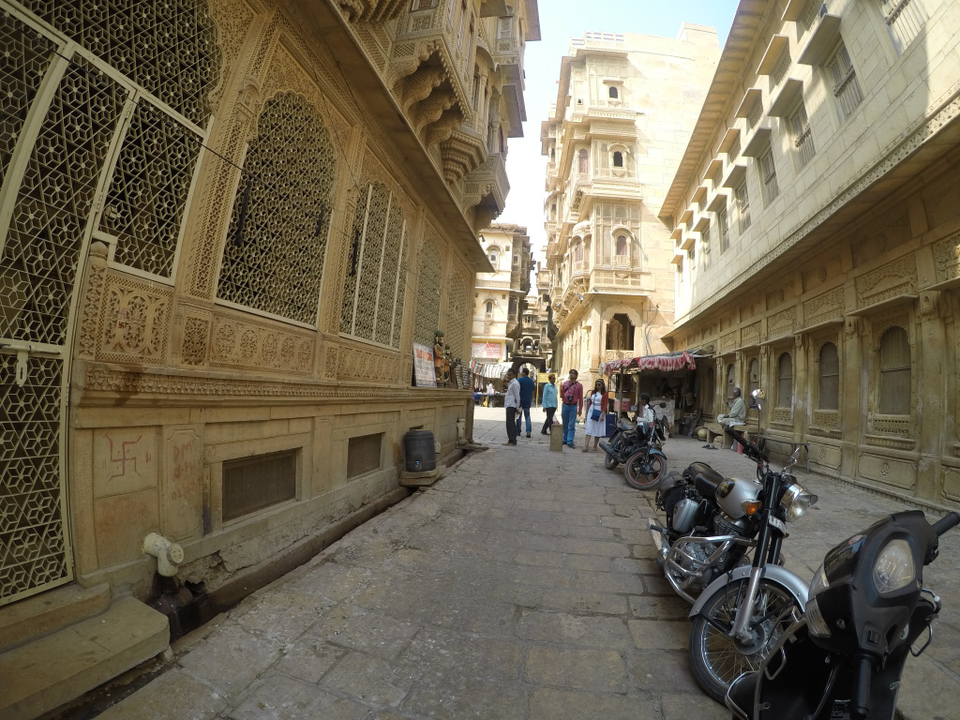 If you are interested in continuing this journey with us, please stay tuned, as we get you the next part with more stories from Jaisalmer and the destinations that followed.