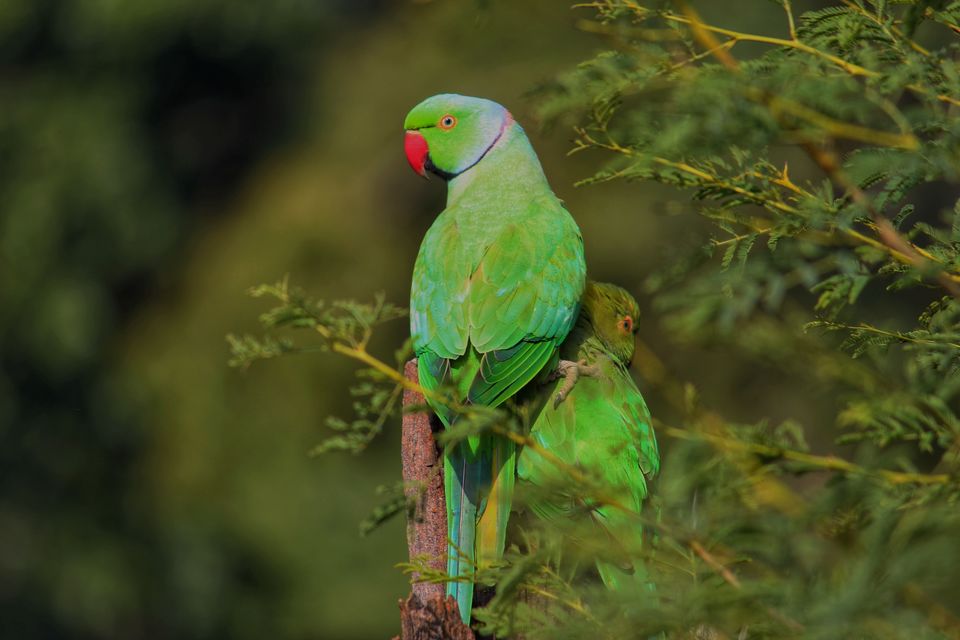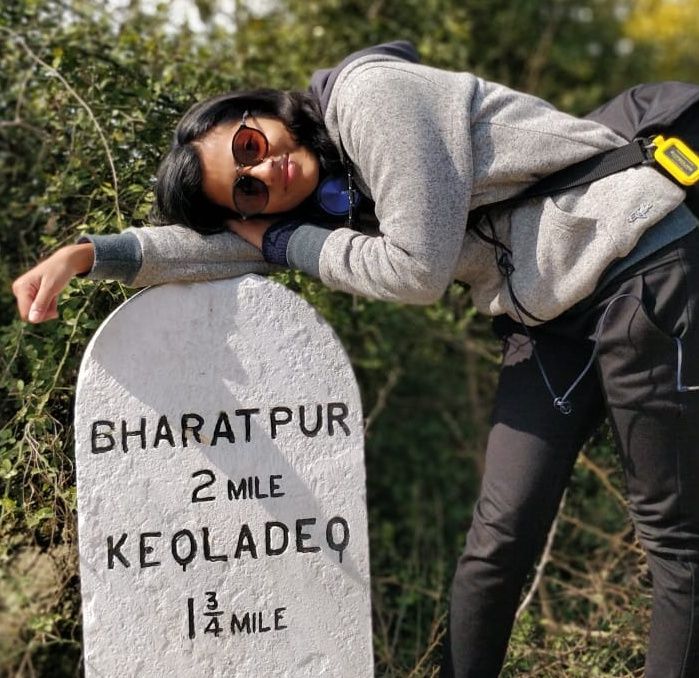 It was the usual weekend when I and my classmates planned a trip together. This time we were a new group of travelers.
DAY 1
We had to board the train Udaipur khajuraho express (19665) which was at 3:45 pm.But, since it was my trip how it could be normal? The zip of my bag got damaged. I couldn't even go back to college to change the bag as we were already in the station. So, I decided to beg for a safety pin from the strangers waiting for the train in the platform. Finally, a girl gave a safety pin to me and I sighed after fixing my bag.
(Tip : Always keep a bunch of safety pins with you)
We had to go from Gwalior to Bharatpur so the tickets we purchased cost us 70 bucks each.Everything was going well and we all boarded the train and got the seats when I realized that my slippers were not there in my bag. They might have fallen down from my bag while boarding.
(Tip : You can board the sleeper coach and get its ticket if the Ticket checker comes)
Soon we reached to Bharatpur and now the challenge was to find a hotel. We hired a rickshaw and asked him to take us to a place to stay. He charged 50 bucks and took us to Garg complex guest house which was just 2 km away from railway station. Outside Garg Complex there was a shop from where I got my bag stitched. We all applied our bargaining skills and three of us finally got the room for 600 bucks.All of us were very hungry and direct opposite to our guest house there was a marriage going on so we decided to save some money and banged into the marriage. We ate a lot there and enjoyed the free meal of our journey!
But, it is rightly said, "Nothing is free in this world", we were tortured by the loud music throughout the night.
Day 2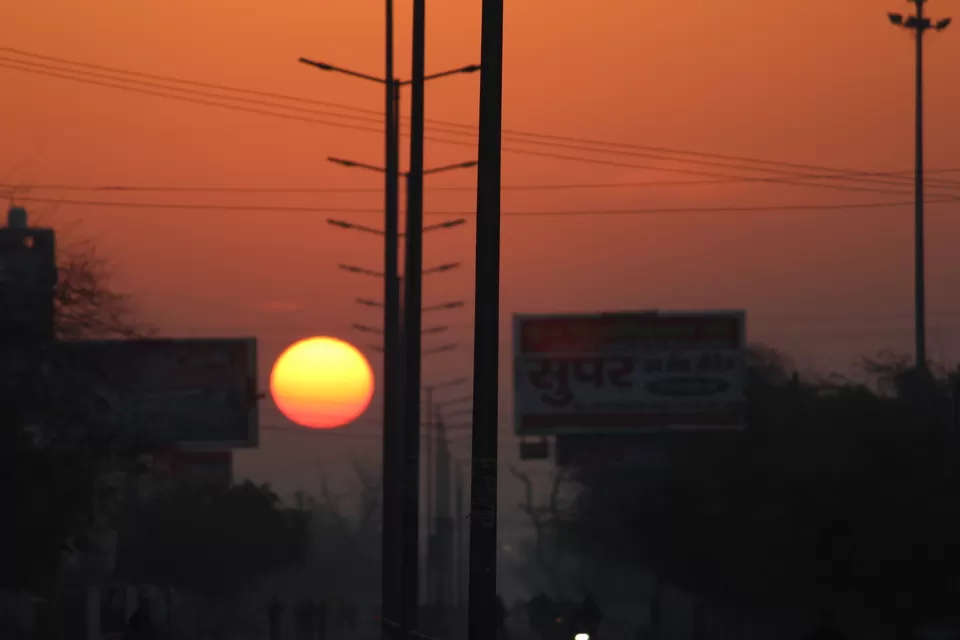 Next morning ,we had to get up early at 6 am to reach Keoladeo National Park. Since we couldn't sleep the last night so it was a big challenge for us!
We reached at Keoladeo By 7 am and for the first time in my life I witnessed such a beautiful sunrise. At Keoladeo, the entry ticket is 20 bucks for students and 75 bucks for other Indian citizens.We hired cycles on rent for 50 bucks each and did cycling there.I did not noticed much about knowing the names of those beautiful birds rather I was busy seeing there activities.Some were making love, some were probing for the prey, some were fighting and some were flying in a rhythmic manner.
(Tip : To gain knowledge about the birds one can hire a guide for 250 bucks and options for rickshaw for 150 bucks are also available. Keep your Adhar card with you!)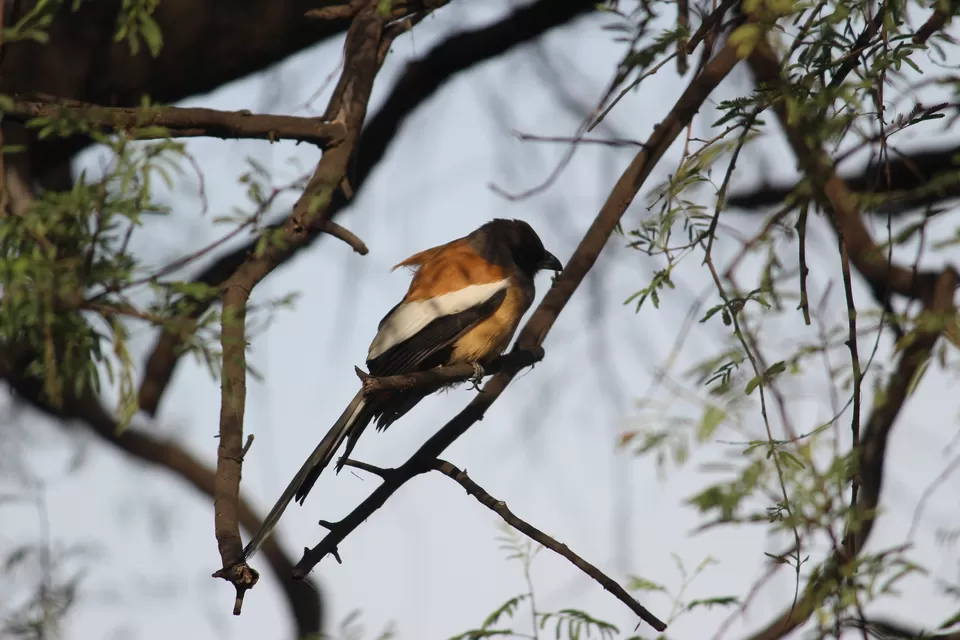 We reached at one of the clock towers at the place and had some snacks at the top of the tower gazing picturesque nature!
(Tip : Bharatpur has two more places where a person can visit, Deeg palace and Lohargarh palace.)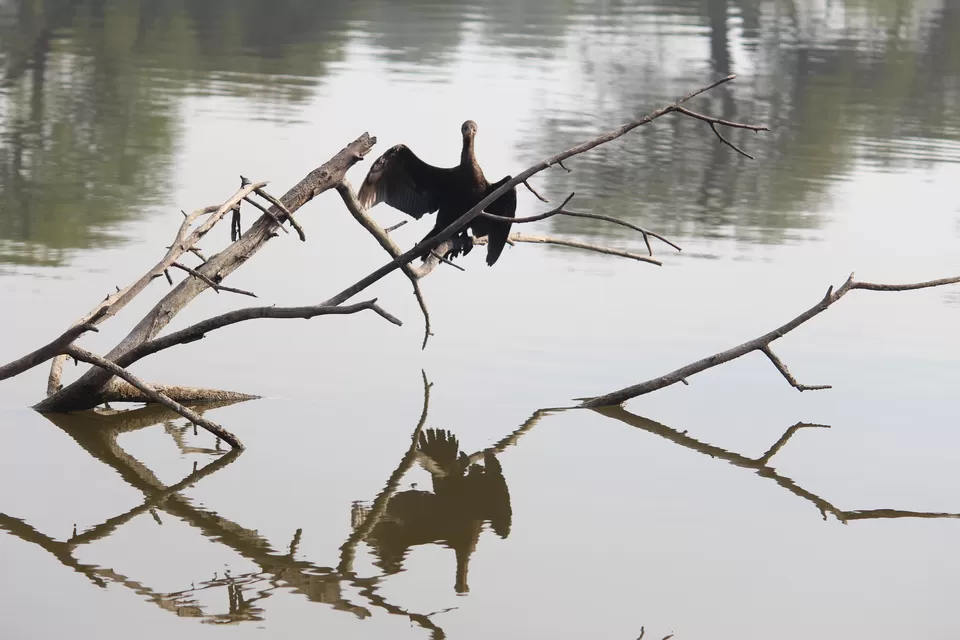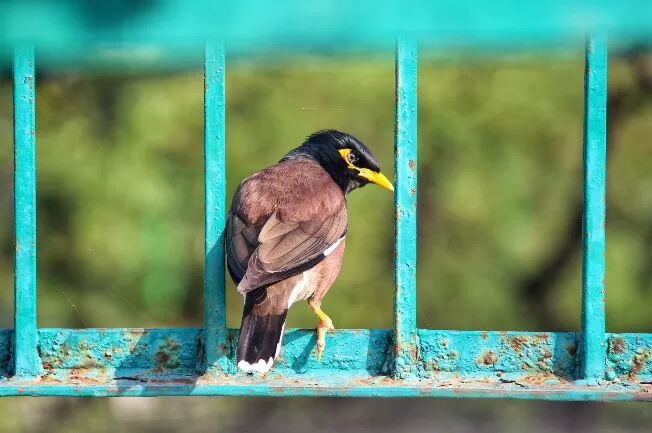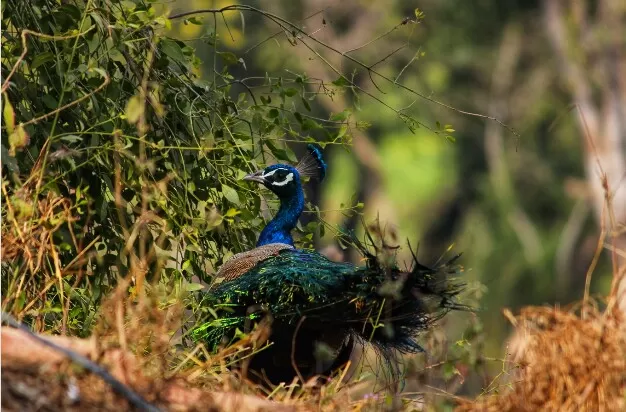 We decided to go to Mathura as one of our friends was already there and he asked us to join him. So, we boarded for a bus to Mathura. If you are a girl then the ticket is only for 47 bucks for you. Reaching Mathura we pooled an auto for 5 bucks each and had our lunch at Sainik Restaurant which is at the highway.
Then we reached to Town ship Chowk for 5 bucks each and from there to Raman Reti for 80 bucks via private auto.Ramanreti has a ground which has many deer.If you have more time you can go to town ship for 5 bucks and then reach gokul for 10 rs and can explore the the streets of gokul. We found our friend at Gokul and then we all went to Vrindavan from Ramanreti which cost four of us 200 buck as a lumpsome.
We first went to " Pagal Baba Temple", myth says that all our wishes get fulfilled in this temple and hence one can find many wishes written on its wall. Some are genuine while others are damn funny!
Isckon temple was our second destination there. Isckon of Vrindavan is a must visit and specially at the time of "aarti" which starts around 6:30 pm. Seeing the foreigners dancing, one can easily witness that god does not see religion rather he see love and devotion for him.
After Isckon we went to the "Prem Mandir" which is at a walking distance from Isckon. It reflects beautiful lights during night and depicts the "Grahastha Ashram" of Krishna's life.
Our last destination was "Baakey Bihari Temple", the major attraction of the place.By auto it takes 10 bucks per person to reach there from "Prem Mandir."We reached there by 8:10 pm and suddenly we had to hurry to reach the main temple which is inside a narrow lane. Finally, we had a glance of the Lord Krishna's deity. Later, we enjoyed the scrumptious "Pedas and Lassi" outside the temple.
(Tip : The Baakey Bihari temple's gate shuts at 8:30 pm so one need to hurry to reach there and don't forget to remove your specks while reaching there as monkeys might strip it off from your eyes and you have to offer them food to get it back)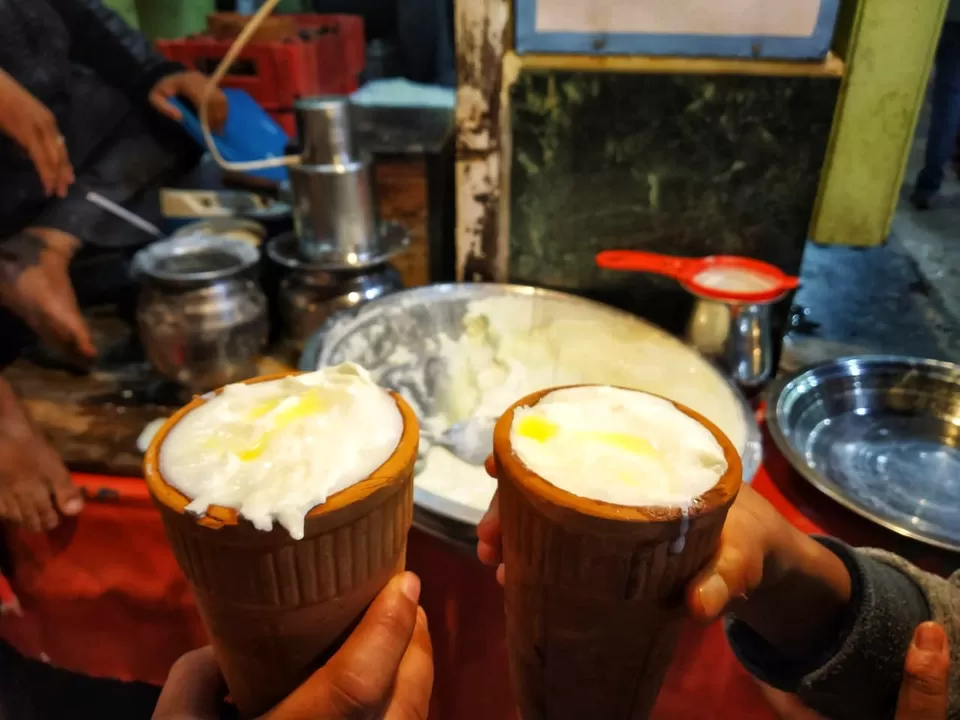 The auto took 20 bucks per person to drop us at the railway station and we boarded Malwa Express(12920) at 9:40 pm,tickets costing 70 bucks for the general coach.By 1 pm we were back to Gwalior.
"The world is a book and those who do not travel read only one page."- Augustine of Hippo